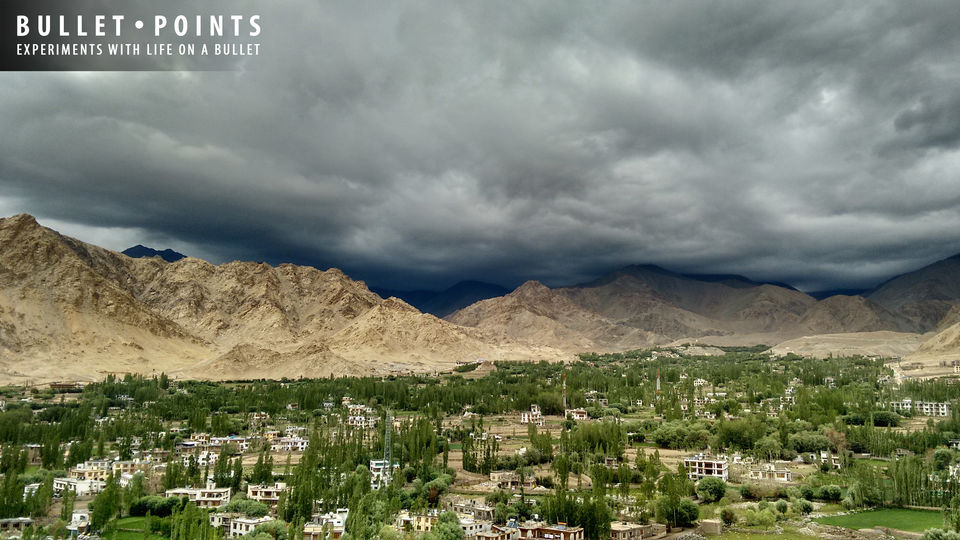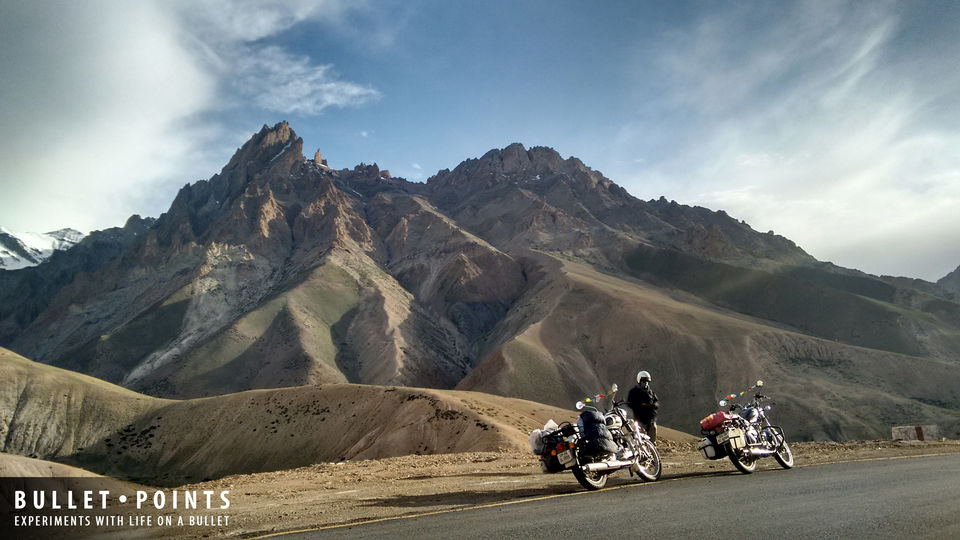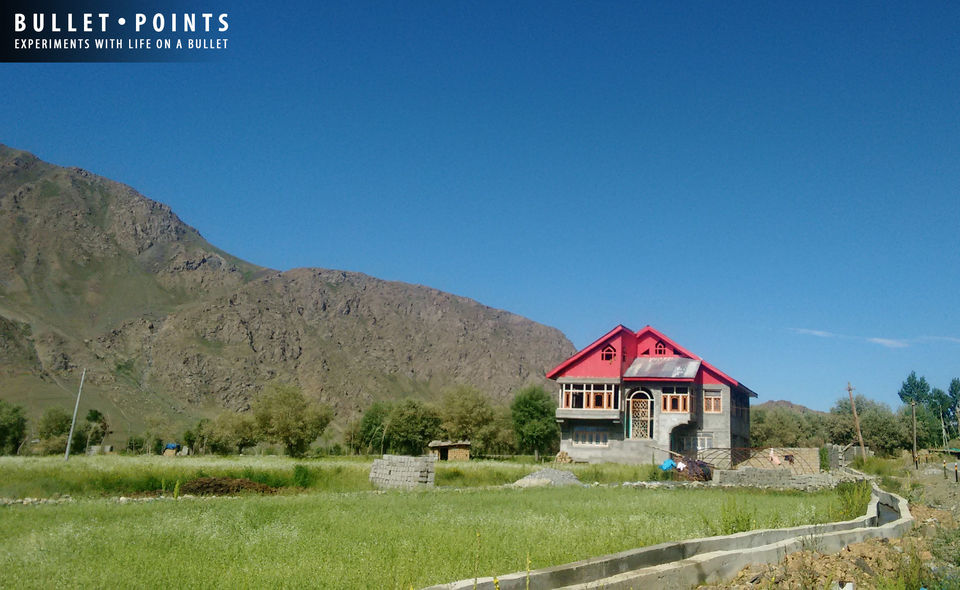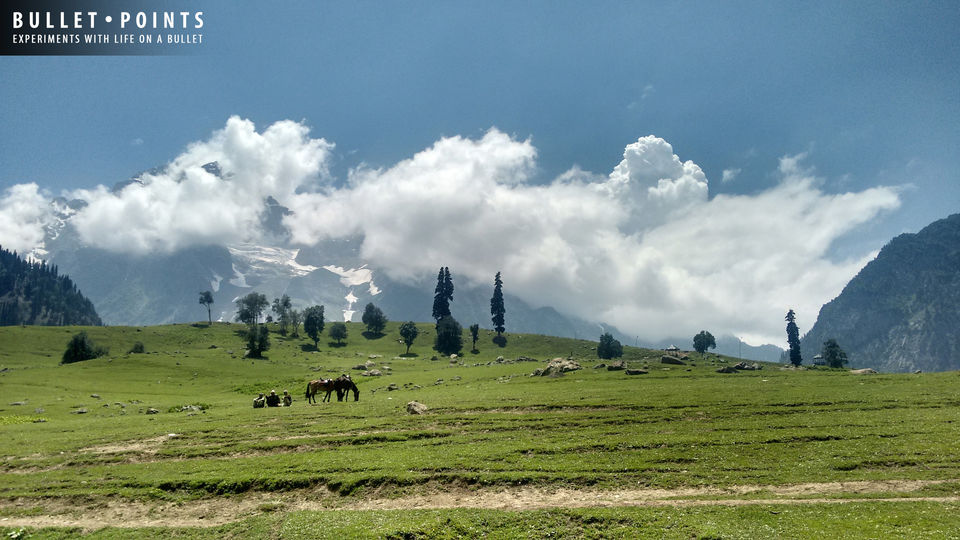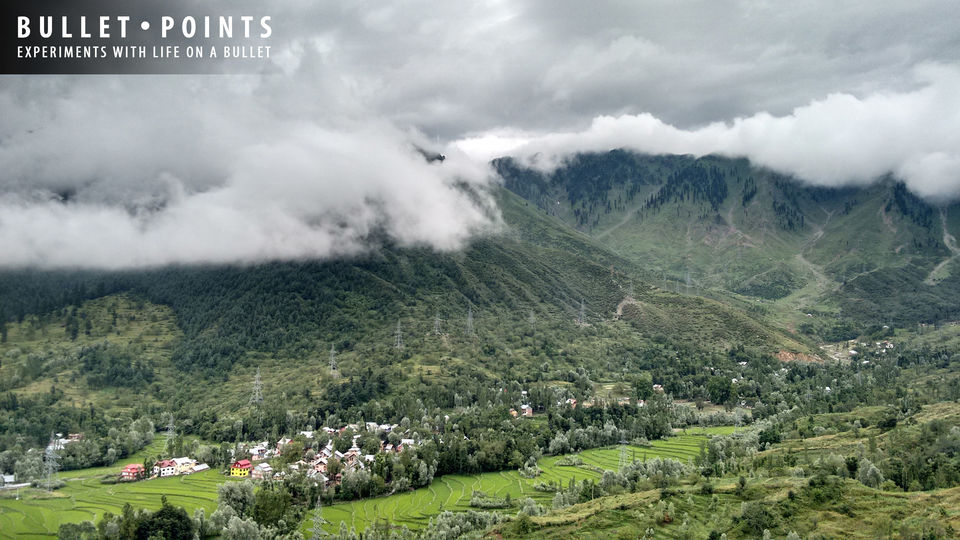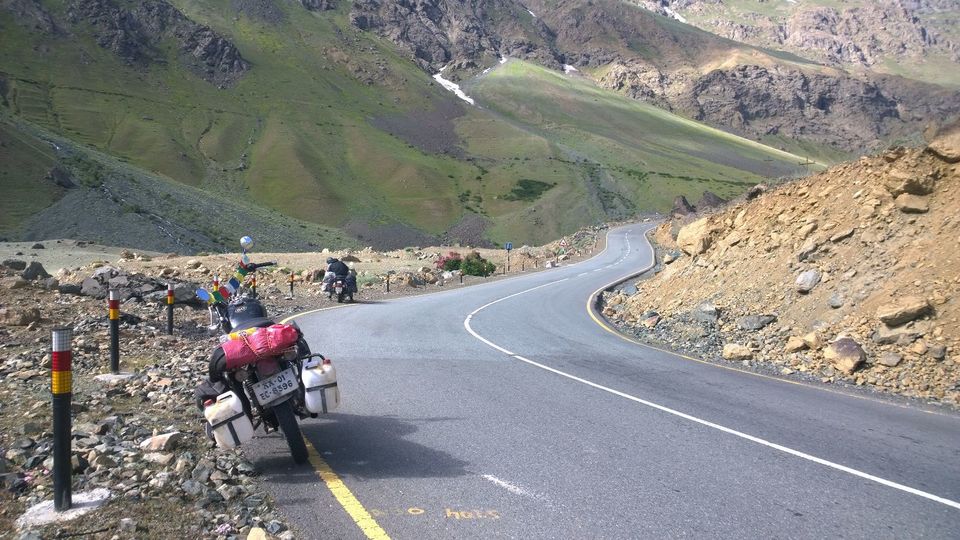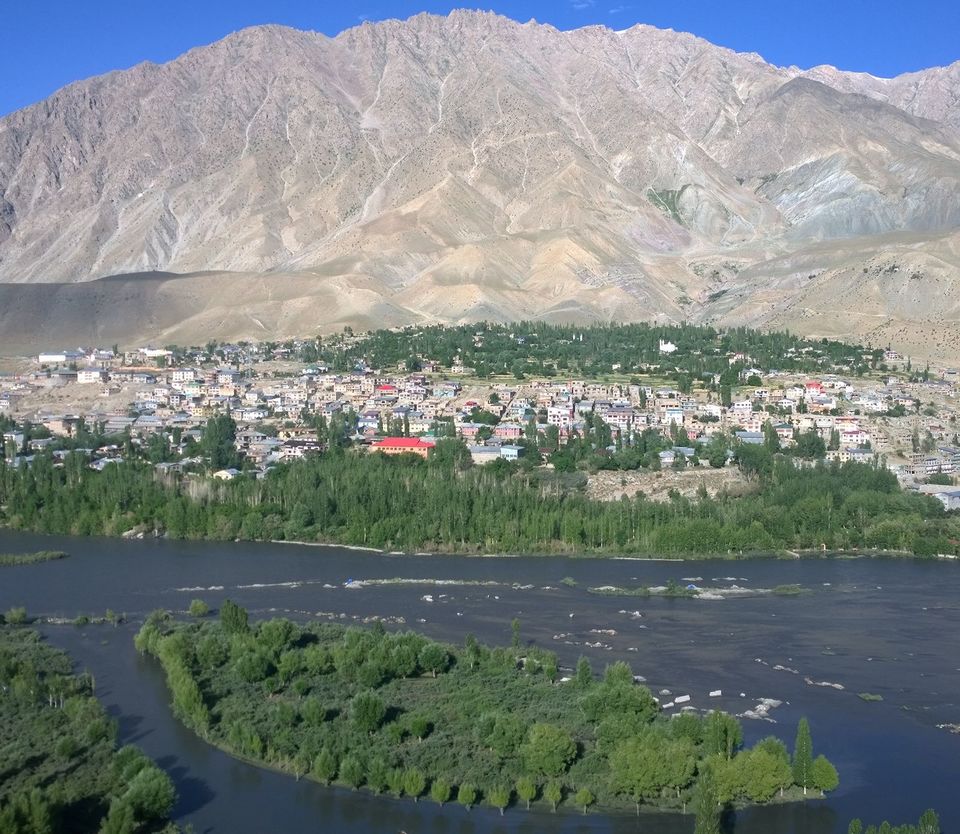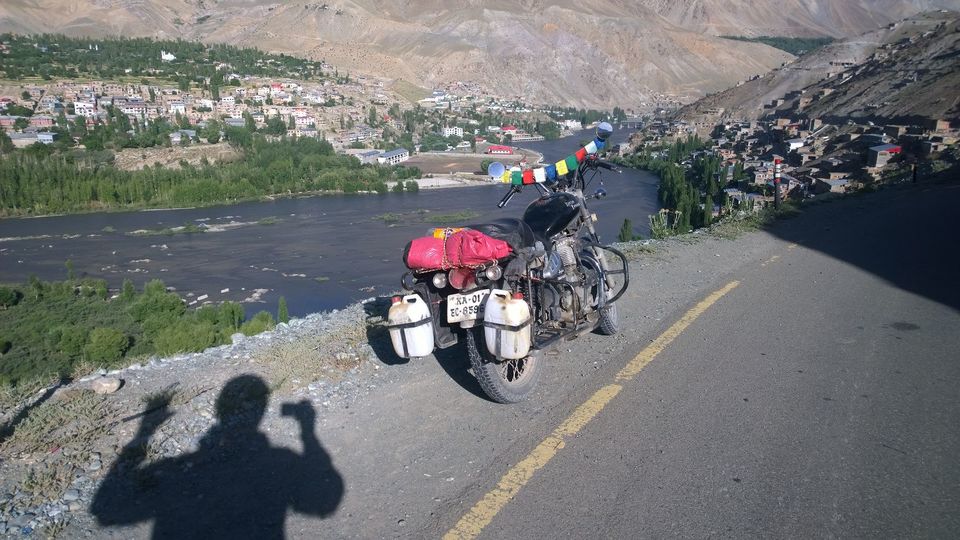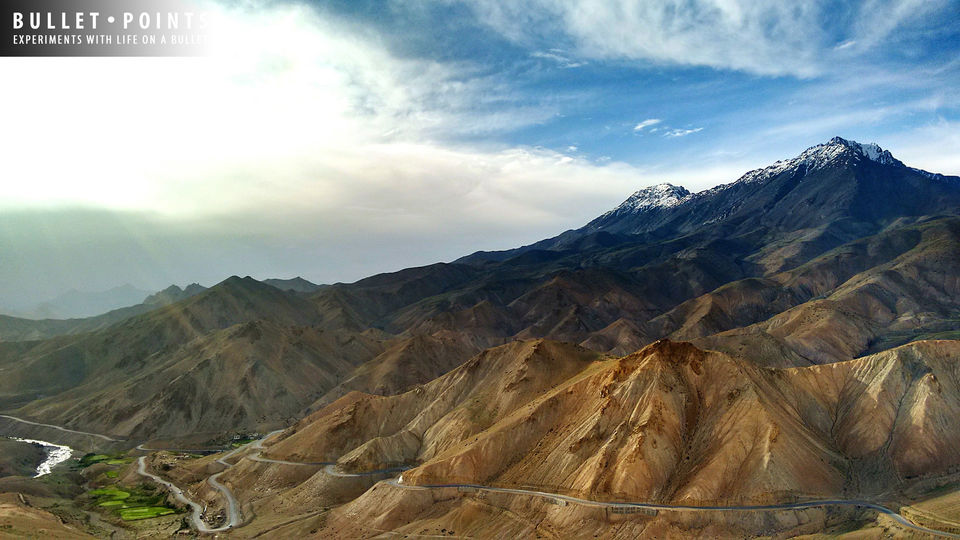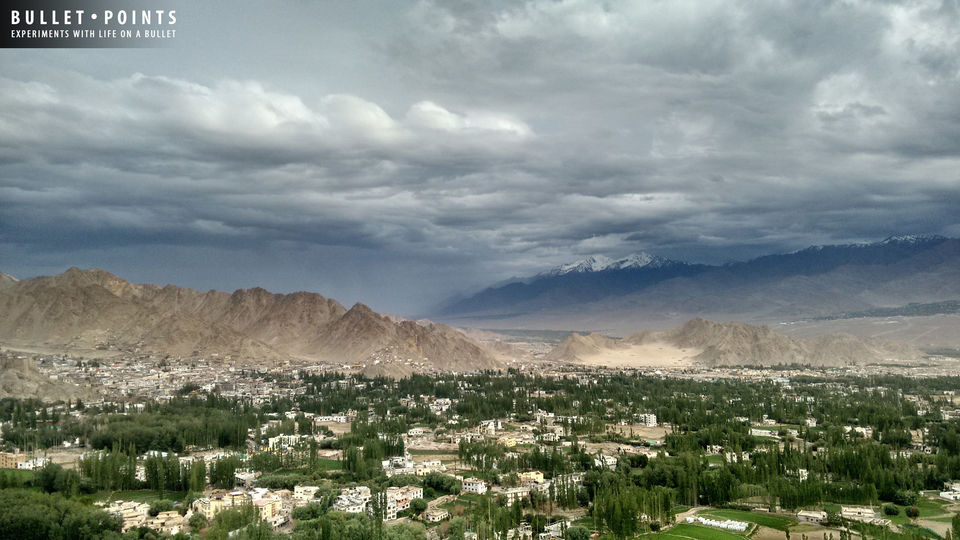 Finally reached home, Ghaziabad, after riding 680km from Jammu in one day. A fitting end to the journey.
It rained for 6 hours out of the 11 hours that took me to complete this.
Punjab looks amazing during monsoon. That road is a bikers paradise with lush green fields on both side till horizon.
So the story goes like this.
After around 6 months of continuous traveling on bike, covering 20000km in South India, West India & hills of North, we reached Leh. I fell in love with the city. And with a growing itch to start working again, I signed up in a restaurant as a waiter. Next morning, however, a friend called up & said he is starting up a company and needs hands. I thought this was divine calling & left Ladakh, unexplored, the next day. We took the Leh - Srinagar - Jammu - Delhi route & skipped everything there is to see on that route, with a promise to be back soon.
Leh to Srinagar to Jammu
The road. God, that road. Although comparing two roads will take me nowhere, forming a perspective here is important - the leh srinagar highway is as breathtaking as Manali leh road, if not better. Never ever leave it while planning your trip to Leh.
It gets particularly exciting with the approach of Lamayuru (don't go here for the moonland thing, but stay here at the peaceful & beautiful monastery), then climbing up the Fotu La pass, the long valley & parallel villages of Budhkharbu.
We stayed in Mulbekh, bang opposite the 30ft stone carving of Buddha & monastery in a beautiful valley.
The next day things only got better as we neared Kashmir. The water flow in Suru & Dras river near Kargil was terrifying (because of the high rains this year) adding to the thrill of the road running along side for the next 200km.
Of all the places on this route, I liked Bhimbhat in Dras sector the best. Crystal clear water streamsrunning in open valley, beautiful green fields dotted with typical red & green Kashmiri houses.
Sonmarg, is extremely beautiful too, but the irresponsible crowd of Amarnath yatra & the greedy locals have spoilt it.
The first 50km of Sonmarg to Srinagar make you realize why Kashmir is called Heaven on Earth. The last 30km tell you what unplanned tourism can do to that heaven.
We neared Srinagar & although we were hurrying on our way, we decided to turn in for 40km long detour & face the crowded city for Dal Lake.
The moment we saw Dal Lake & more importantly its setting among the mountains, we got a hint why Kings went crazy for this place. The lake looked heavenly from far but didn't seem very nice from near, so we didn't stop anywhere near the lake or take the famous shikara ride & kept moving.
After Srinagar, the valley broadens & it feels you are in plains. Things are ordinary after that. Often, while crossing smaller villages, we felt, we were in Uttar Pradesh.
Anantnag, however, is an exception. The town looks beautiful & could be a good 1 or 2 day destination. But we didn't stay there. We still had some daylight, hence, kept moving.
We finally stopped at a small village called Banihal. Buses to Amarnath stop here. Stalls of Kahsmiri dry fruits & kashmir willow cricket bats crowd the roads.
We had Rogan Josh & Kahmiri rice in lunch. Yakhini, Naan & Kahwa for dinner. We thought we had earned it. Next day, majority of our time was spent in washrooms.
Banihal to Jammu was one of our worst road days ever. The 120km from Banihal to Udhampur, felt like a continuous jam. They say it is like that on most days.
The road running along with the mighty Chenab is beautiful with various highlights like the area near Patni Top, jawahar tunnel, infinite Bhandaras alongside road for Amarnath Yatris (where we had our lunch). But will I want to do that stretch again? No.
The road after Udhampur is a huge highway. One could land Boeing airbuses on that road.
In Jammu, our bikes & bags grabbed a lot of attention and it seemed that Jammu is not a part of the whole Leh bike thing. We had lots of Rajma Chawal there.
Next day, I started for my home while my friend DK continued his journey through Punjab, UP & Bihar. In Bullet Points - Part I - I will be retracing our 6 month journey where we started from Bombay on Dec 28 towards south, covered 8300km in 2 months there. Then toured 45 days in Gujarat & Rajasthan, till we reached Uttarakhand, whereafter our next 75 days were spent lingering in the mountains.
PS - We are super miserly travelers, and generally travel on 750 per person per day budget (including food, accommodation, petrol etc.).
Here are the videos of South India & Western India respectively.