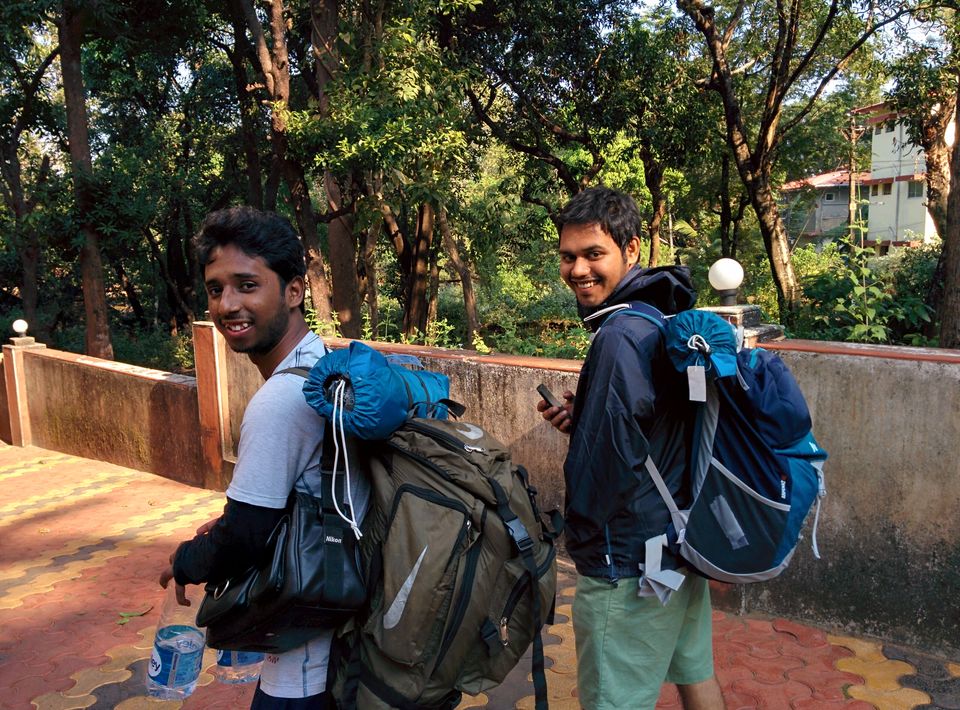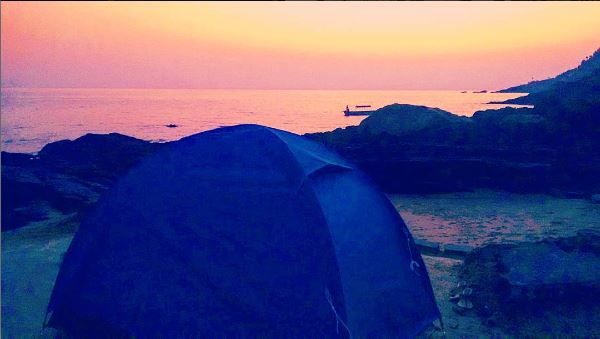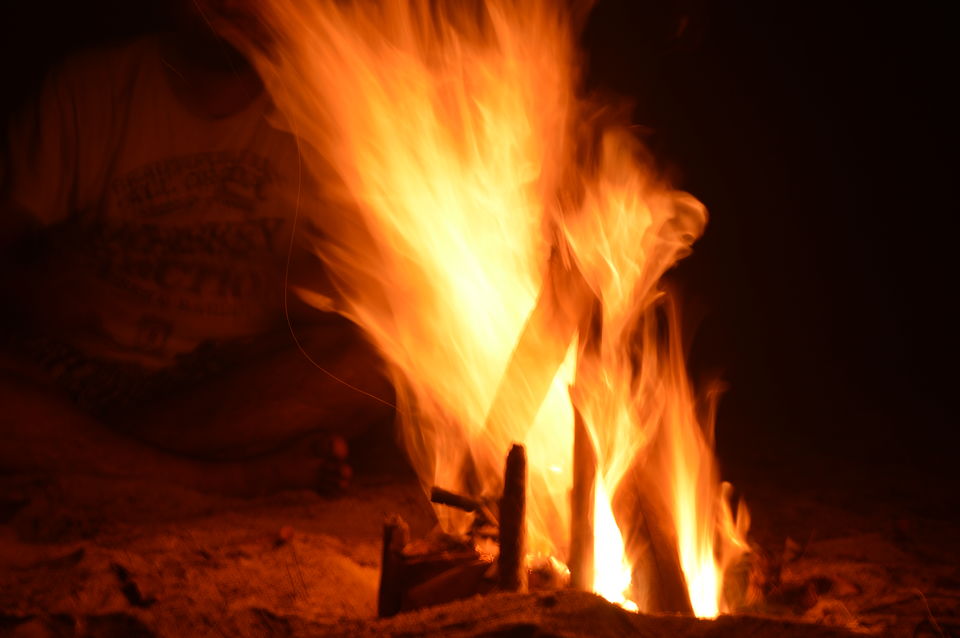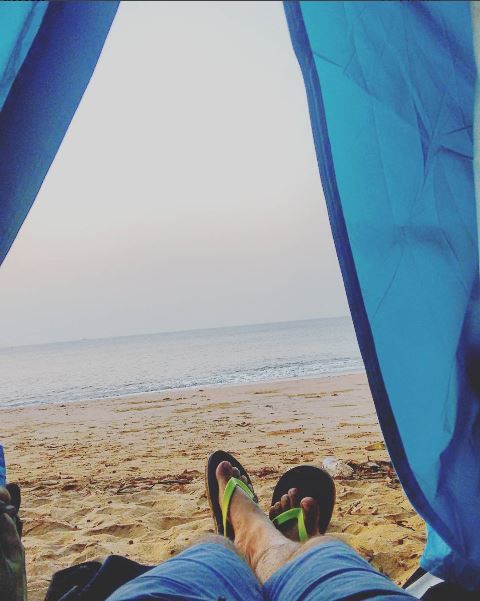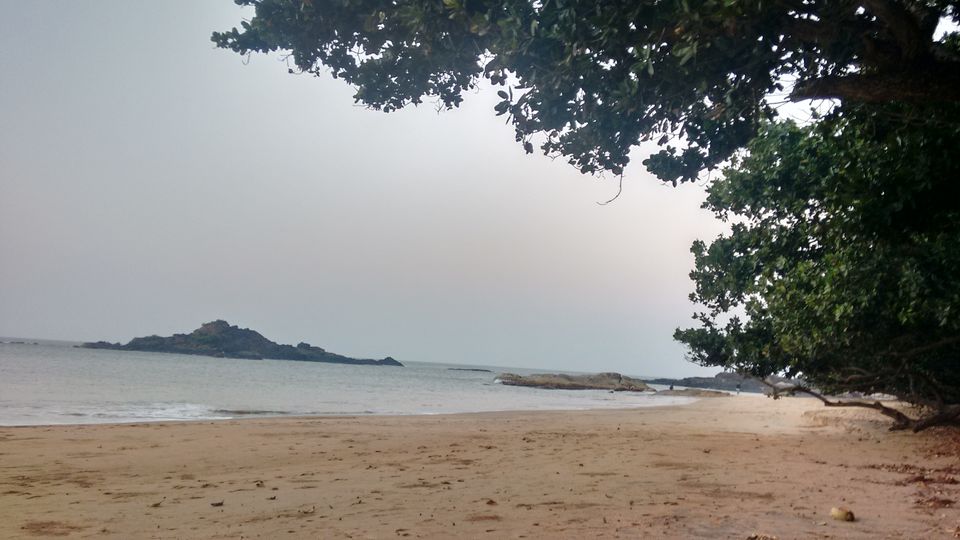 Open Google. Search 'camping places in India'. Sounds familiar!?
Yea I have done that too and failed miserably, and trust me when I say this, often Google results can be misleading. Most of us would be like it doesn't matter, lets just go and we shall see. Well that's one way to approach it and I guess being spontaneous about it is the best way to go about the whole question 'where do I camp legally?'
One such spontaneous spur had struck me wen I had decided to go camping to Gokarna. I had googled quite a bit about this beach in Gokarna called 'Paradise beach' and most of the people over the popular search engine said it's absolutely fine to go and camp there. So voila, I packed my rucksack, tied my camping gear to it and set out for what promised to be 'enchanting' and when I first saw this place my jaw dropped literally for a minute or so! Unlike its more famous counterpart (Goa), Gokarna in itself is a quaint and silent place, also located on the western coast of India. Less touristy, the beaches are awesome. One can just go there and stay for days altogether. Paradise beach in Gokarna is a rather infamous beach located at one of the corner-most portions of this temple town, hidden from all. The beach was a popular hippie nest till a few years back, with a lot of foreign travellers and backpackers coming there and staying on the beach itself for days and months altogether. Seeing the hustle bustle a few shacks had also popped up and I assume it was no less than a mini Thai beach, right amongst the heart of Uttar (North) Karnataka. Fancy stuff eh? Well but then the local police begged to differ. Thinking enough is enough they closed down the place, pulled down the shacks, stopped people from entering the area! But a wanderlust soul shall always keep coming right! Same was my case.
There's no proper motorable road to the beach. You can either take a ferry ride from any of the other beaches or one has to reach this place called Bellecan beach which is not like a proper beach, more so a very small portion of sandy area, which I guess would be totally covered up during high tide by night time. This place has just one shack by the name of Bellecan Café and a few houses scattered here and there. We had rented out motorbikes from Gokarna city and parked them at the café with due permission of the owner and then started trekking to Paradise beach. What stands in between Bellecan beach and Paradise beach is a small hill and the whole trek around this hill is roughly around 30 minutes. A well walked trail though and a very easy one as well. We were so engrossed and enthusiastic about the whole thing that we forgot to pack some food and this struck us while we were almost at the top of the hill and the sun was setting as well. So me and my friend 'D' decided to first go see the place, set up the camp and come back for food. the downhill trek was much easier and in between all those twists and turns we saw this: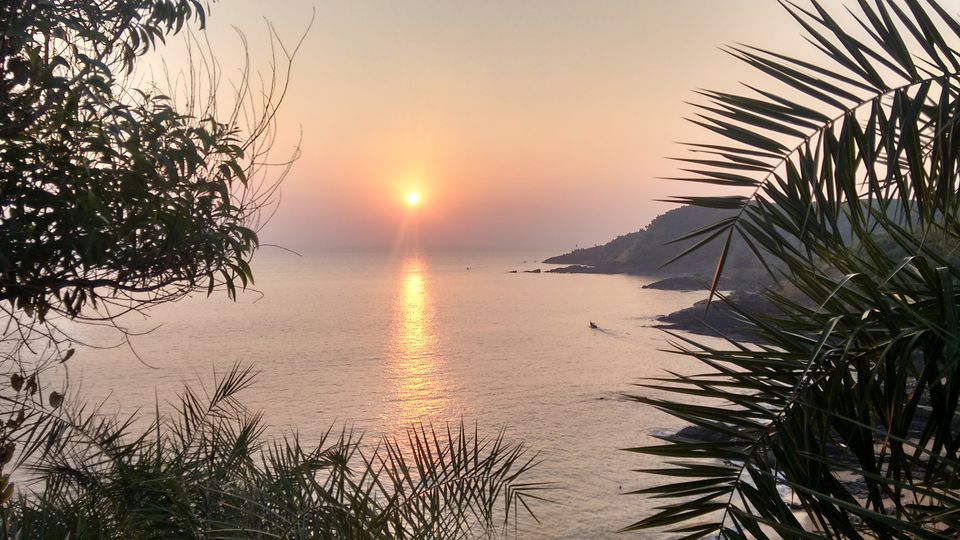 And that rocky terrain that you see further ahead is the 'Paradise Beach'! When we finally reached it, I was awestruck! The place looked gorgeous and stood by its name's worth. Its more of a rocky beach with very, very less sand cover. There were like 20 - 30 people mostly foreigners who had setup makeshift tents out of bamboos and bed sheets. People were dancing and swimming, each lost in their own world. The view of the sea was something I really cant describe in words! One has to find a spot within the hills to set up their tent. Me and D found a small place on top of a rocky terrain, rather flat and without much ado we set up our tents. To our surprise local villagers were there as well and were taking orders for food. There was this guy and his wife who were making food on the beach itself. A rice, daal and veggie thali for 30 bucks! And our dinner problem was solved. With all these done and the tent set up, we took a deep sigh of relief and was lost in the surreal surroundings around us. Slowly the moon started rising and the sun setting parallely and it was an awesome view, when suddenly there was a noise of a siren from behind and we saw a few policemen charging towards the place. When we were lost in the tranquillity, to our worst nightmares a police boat had come in to shoo us away from the place!
It was the eve of Christmas and we had feared that something like this can totally happen but we had just gone with the flow. 'Camping to karna hi hei boss' types. Now it was pitch dark and trekking back the hill was totally out of the question for safety reasons. The police meanwhile were busy asking everyone to pack up and leave and not a single soul on that beach wanted to follow those orders. Realising this, the police started getting rather aggressive. Me and D went ahead and chatted with a few others as to if this was the same situation the day before. There was this Russian couple who had been staying there for a week now and nothing had gone wrong, and they had a much funny idea about why don't we bribe them (the exact word used by them was 'bakshish')! Oh gosh, this has what become of our nation now is it I thought and reluctantly pushed back those thoughts, be less patriotic and rather solve the situation at hand. We conversed with almost everyone else around us and everyone were confused and none of them wanted to leave. The police on the other hand started getting hostile with time and we could see the bonfires setting off now and the tents being removed rather sadly. We had no other option but to go and talk to the police and request them. As imagined they turned down rather strictly. So we packed up our tents and moved towards the beach and asked the police boat for a ride back to any other beach. Others somehow vanished in thin air amongst the hills and I guess they were ready to come out once the police patrol was gone. We on the other hand hitchhiked a ride with the police! While sitting on that boat with sulky faces and we felt like we should have taken a chance and hid somewhere in the hills too likes the others. After a while we tried breaking out a conversation with the police. A few icebreakers later and a lot of 'Sir can we please camp somewhere else', these guys to our utter shock allowed us to camp on another beach and they even showed us the spot! The boat ride with policemen on a full moon night suddenly became a happy one and the smiles were back on our faces. Though they clicked a photo of us with them (probably to show to their bosses what a great job they have done!). We happily posed for the same though thinking at least we can camp by the beach again. I guess our photos must be hanging in some random police station in Gokarna! Happily sued.
So now we were camping again and that too with proper permission! Wohoo! Not a bad day afterall. This other beach was partly a commercial destination. We had our dinner at a small shack on the beach and set out to find a quite place. Walked almost the length of the beach and found our perfect spot. The rest was history. Camping, music, bonfire and all that jazz. Was an awesome night after all and the icing on the cake was, we had one hell of a story as well.
So people, go ahead with your gut feeling and enjoy the journey. There's always a story to tell at the end.
This blog was first posted on:
www.postcardfromawanderlustsoul.wordpress.com
(Follow my Wordpress feed for more interesting stories)