Joining the Musafir girls was the best decision. Never knew a small coffee meet will give me Travel buddies for life. Me (Forum Galani), Anjana Gala and Nisha Waghela... decided to go for a camping trekking trip. We decided to go to Devkund Waterfall trek organized by @pravahholidays. Dhanajay, owner of Pravah is a acquaintance of one of the group members... So we shortlisted this as our first trip.
21st December was 1st  day of our trip. We stayed at different corners of Mumbai... Had to gather at Panvel Station.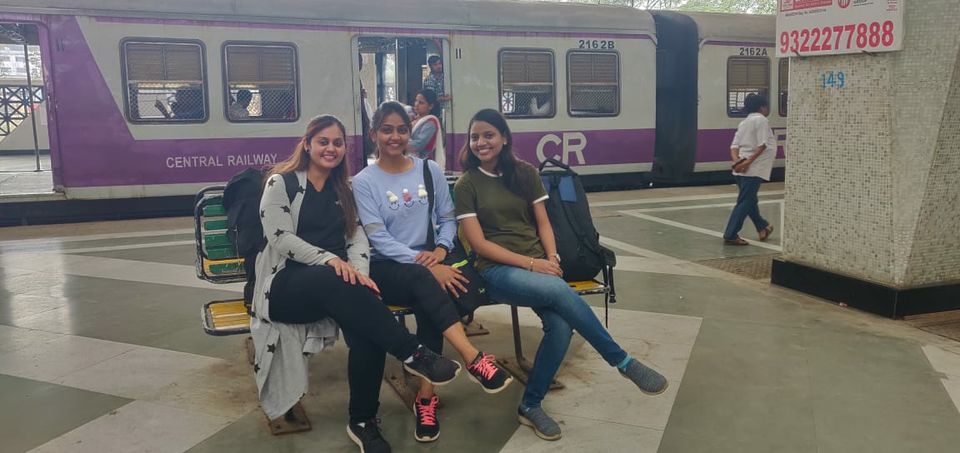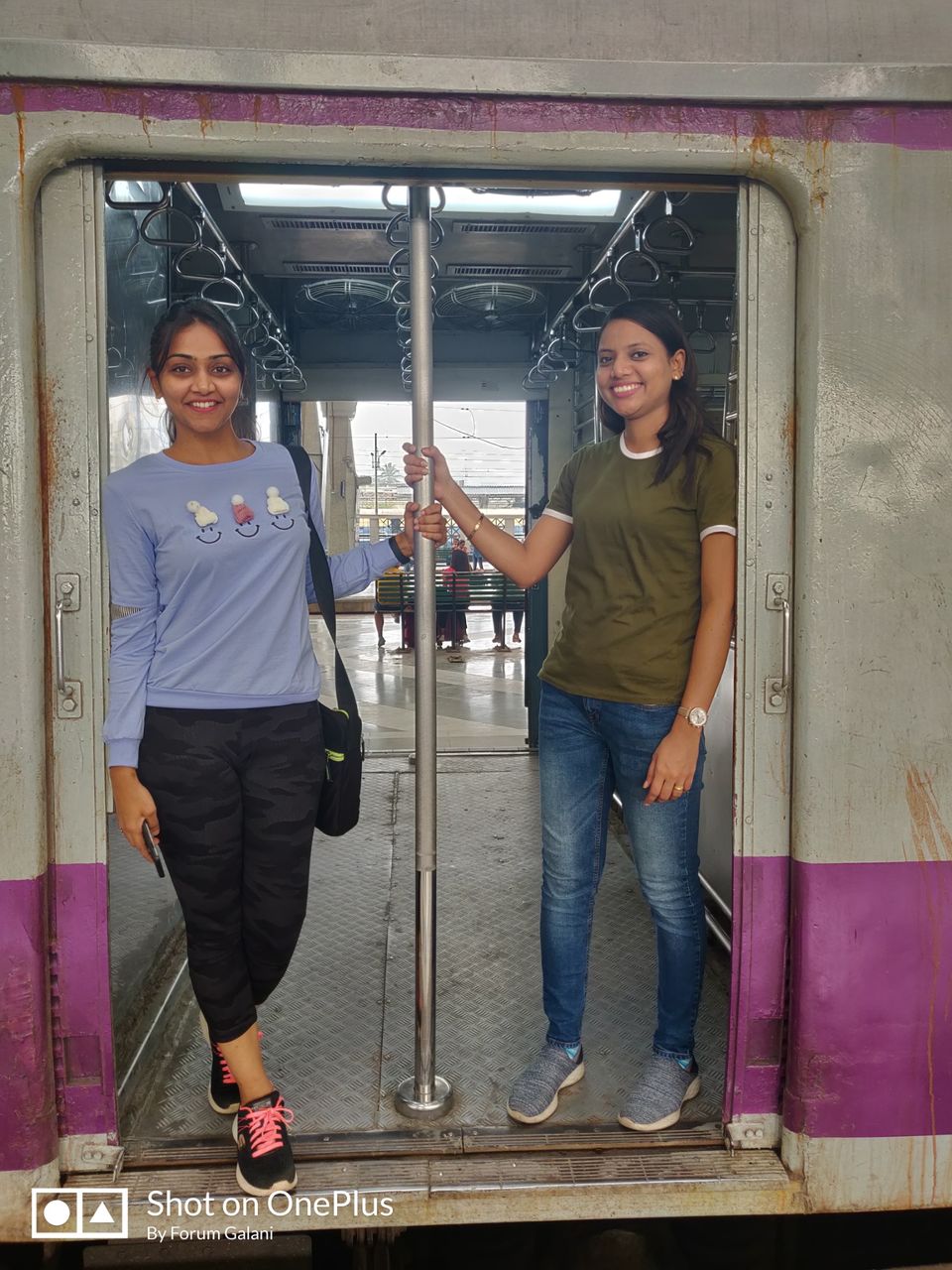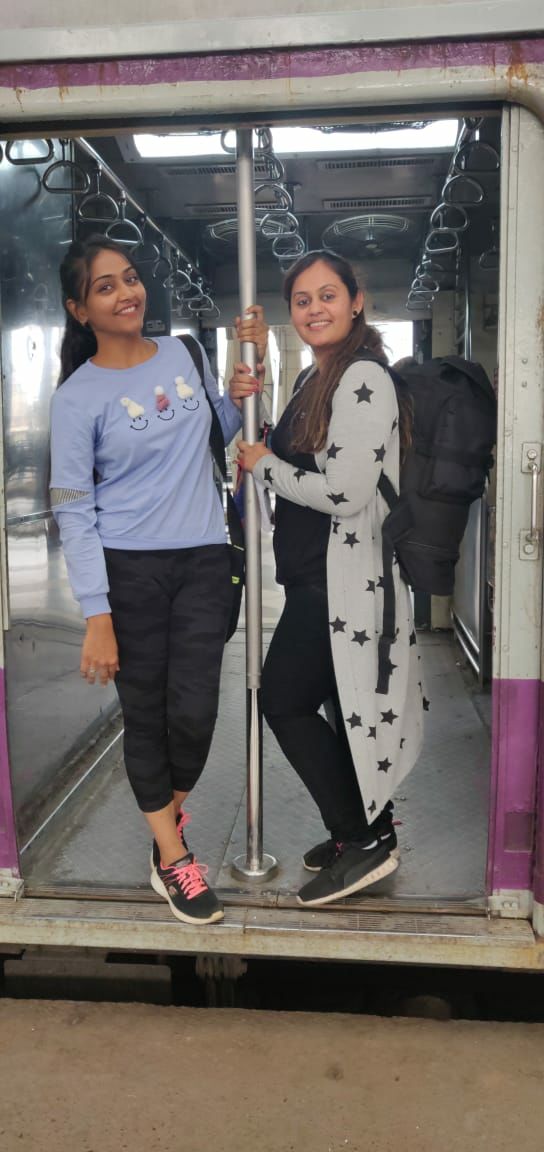 What's a trip without clicks... Our first clicks and we all clicked with each other as if we knew each other from years... The good thing about new friends is that we have a lot to talk.
Dhanajay of Pravah Holidays, picked us from Panvel Station at 2.30 pm in his brand new AC comfortable SUV for our road trip to the camping site at Bhira, which was almost 90 km from Panvel Station. On the way we had snacks at a local joint. During the trip we got a new friend added to our trip, our host. We reached the camping site at 5.30 pm approx. On reaching there, we decided to go to experience the sunset at a nearby dam, as suggested by our host cum dost and it was worth each second we spent there. It was serene... Quite, clean, nature.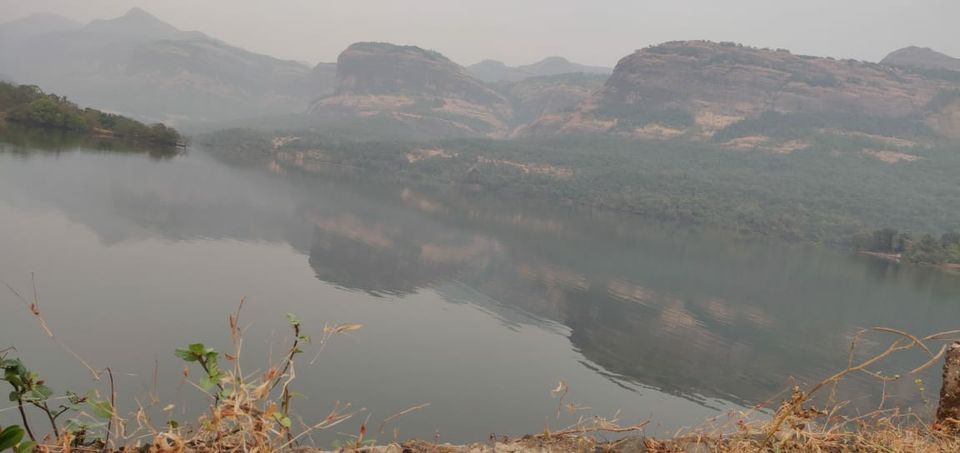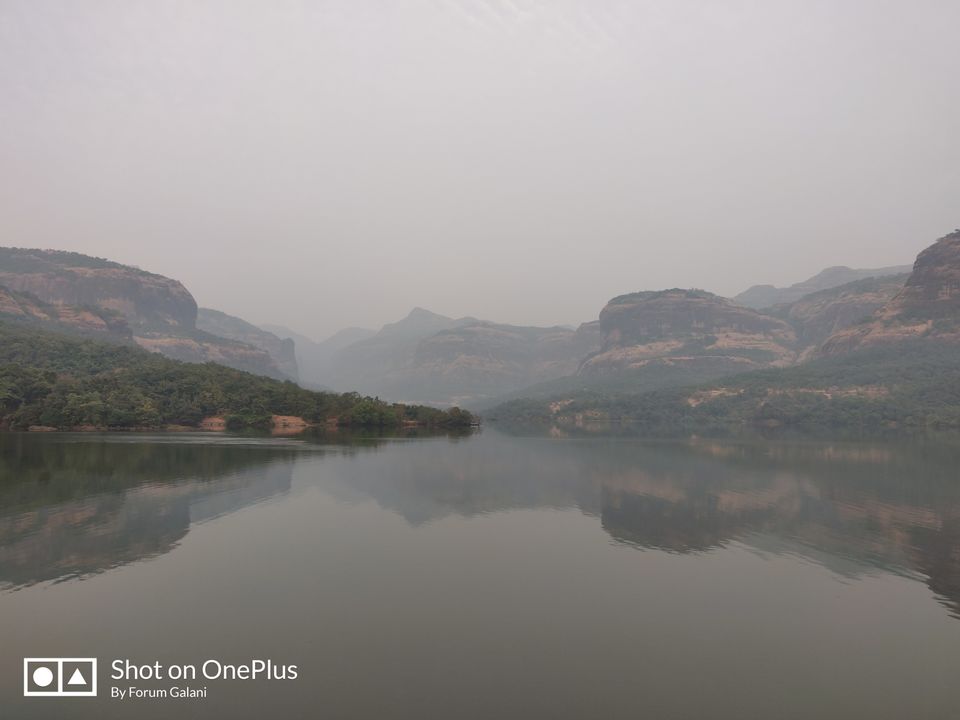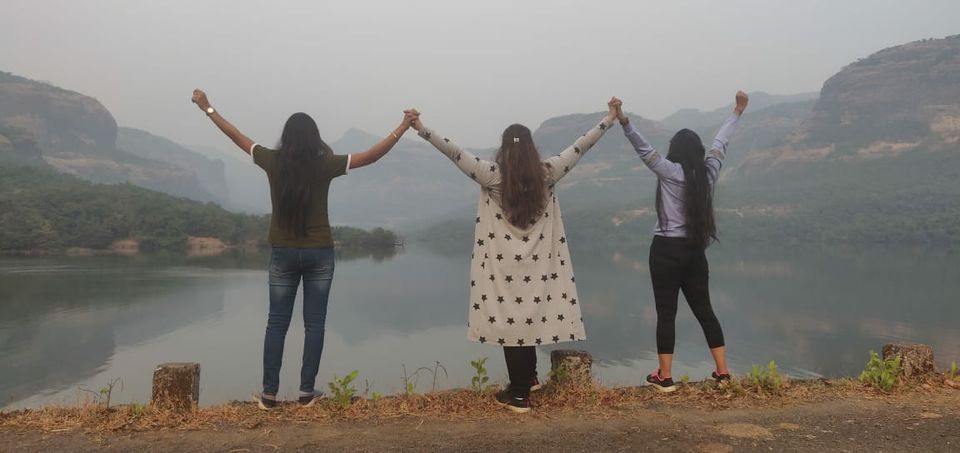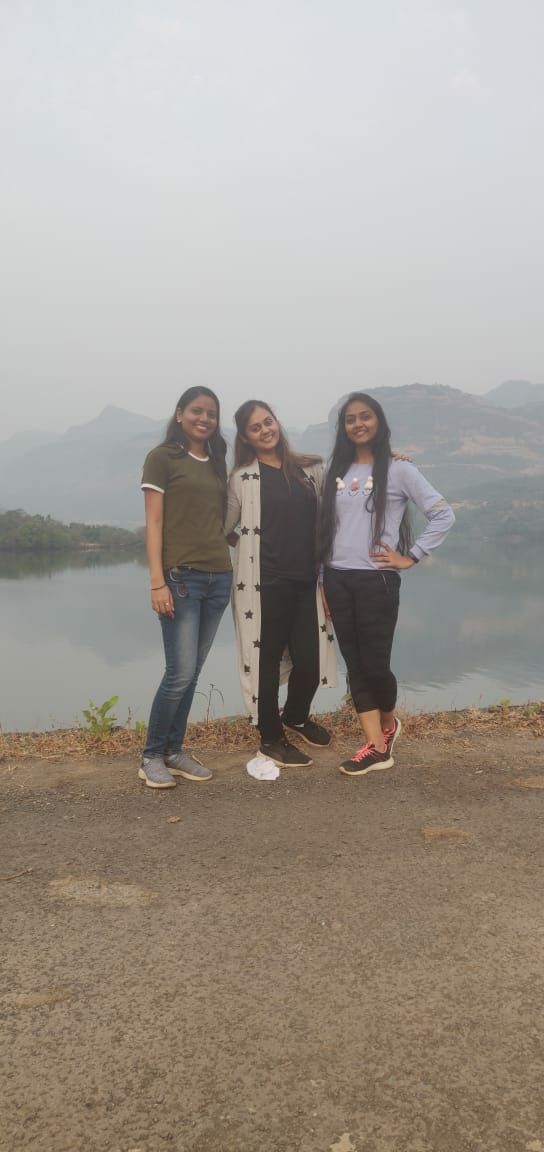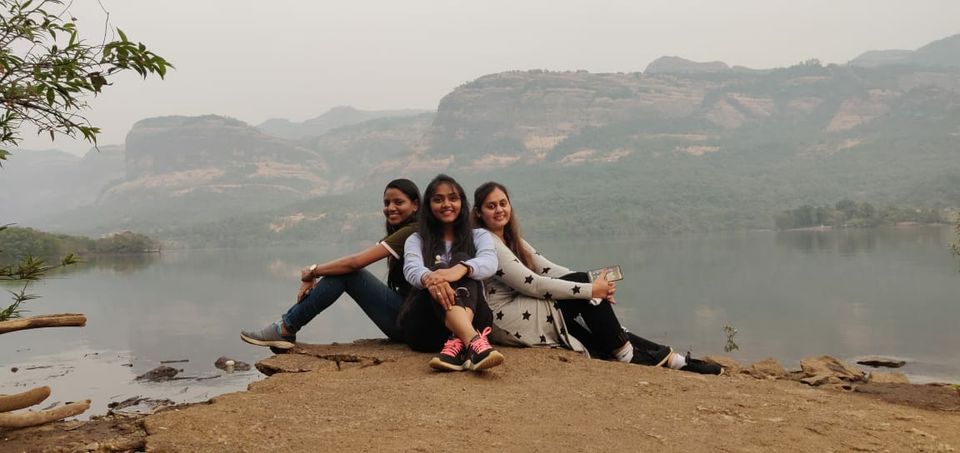 From this time, I was sure it's gonna be fun. We were so close to nature and purely the nature that it felt blissful. Away from all noises of the city, it was only birds and lake water calling us. We all sat there for a while enjoying the peaceful sunset. Than it was the time to go to camping site.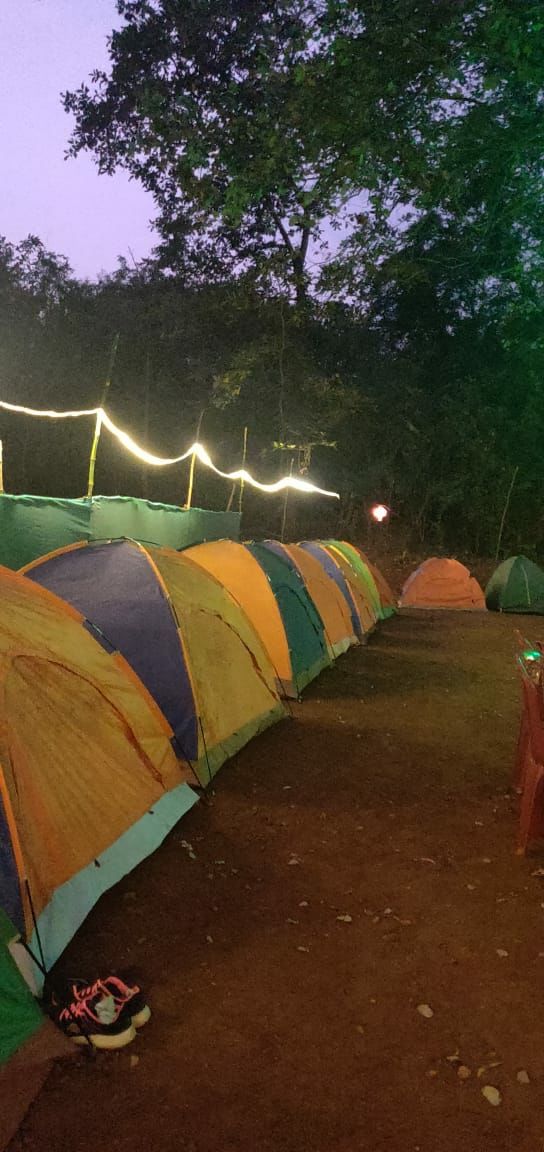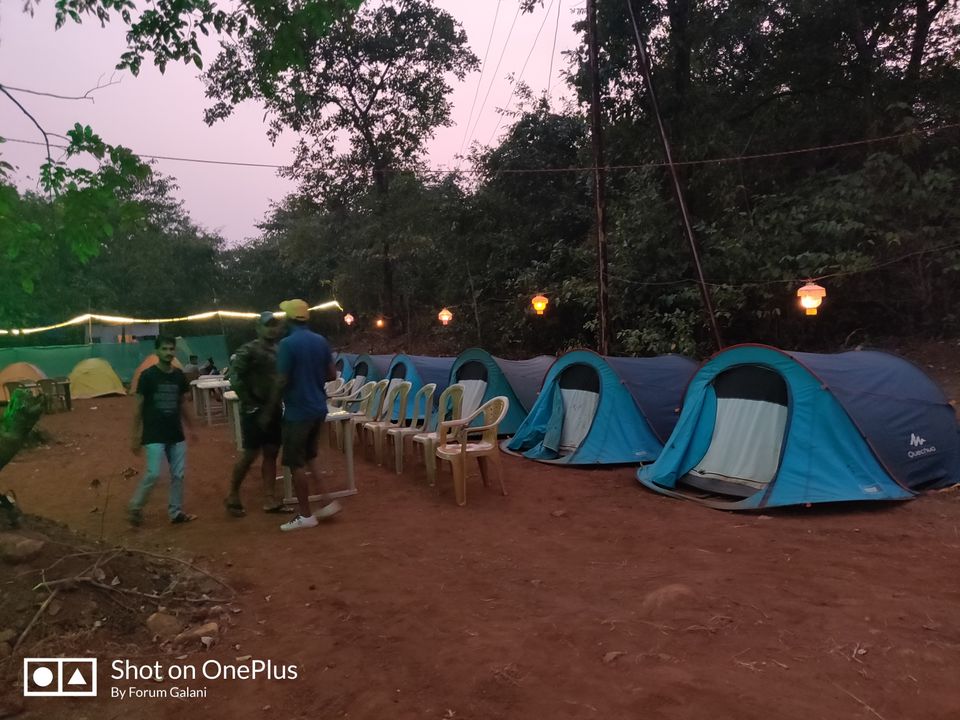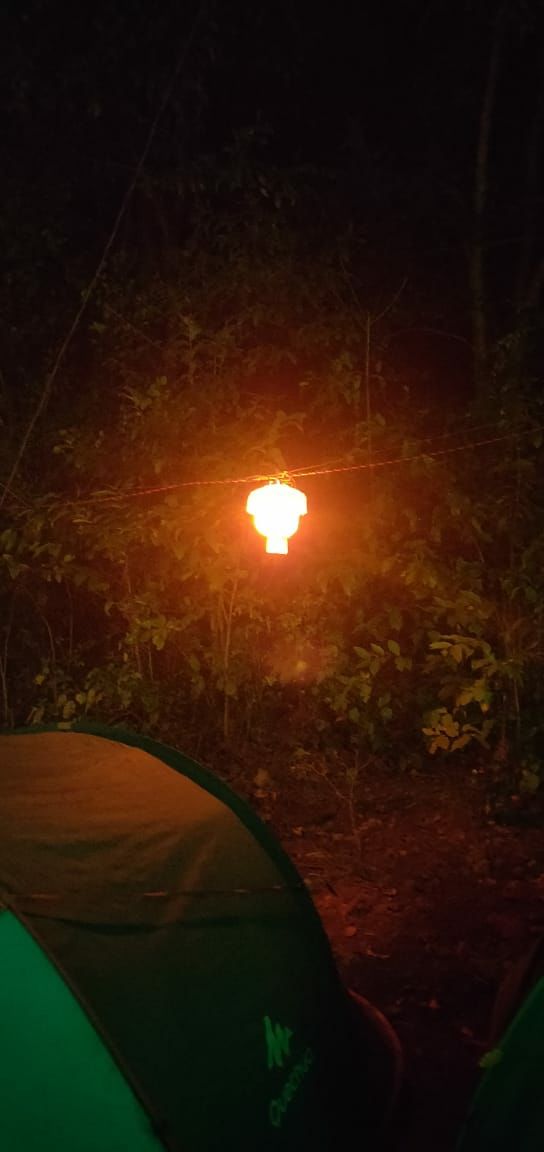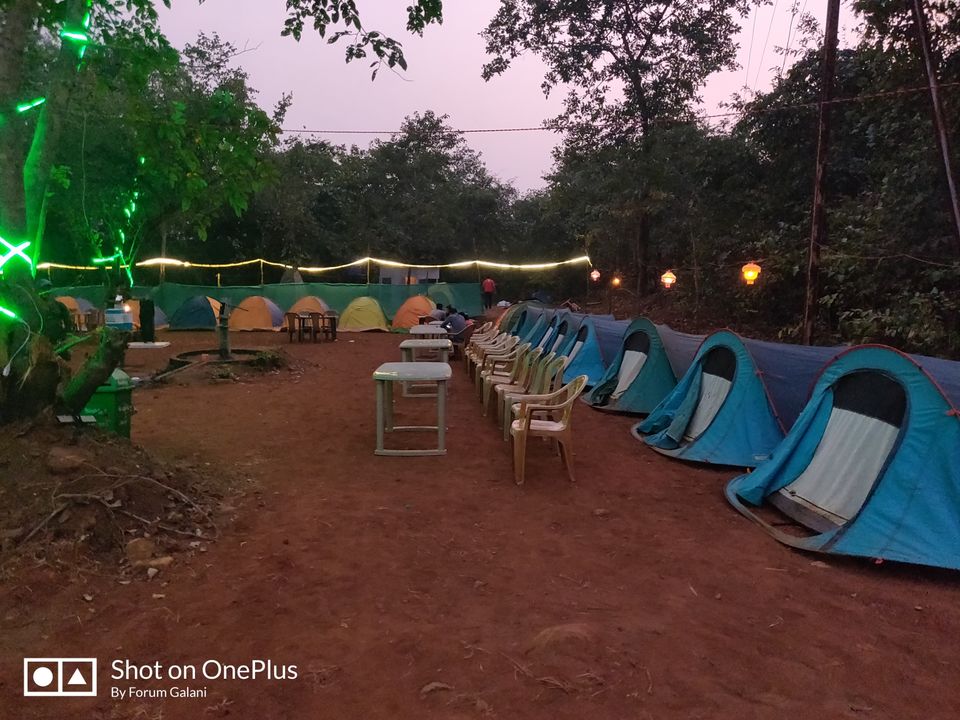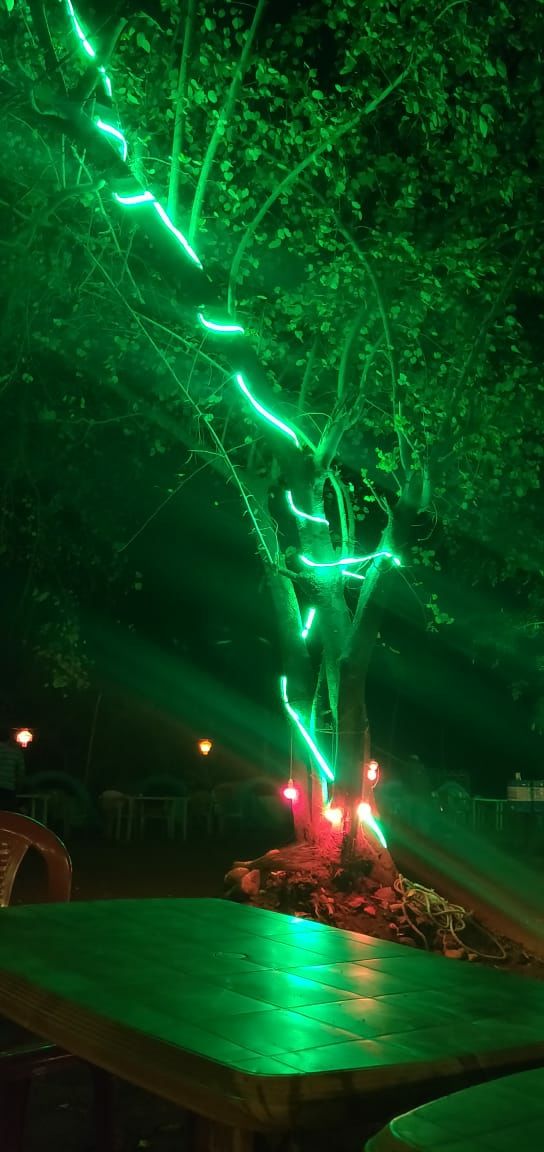 As the photos suggest, the tents were nicely planned and placed, were clean and comfortable inside, the place was nicely lit with music playing in background and high tea to add to it. My chai girl Anjana had what she always wanted.
Session of long talks and sharing of all travelling experiences started over barbeque and bonfire. We all shared our experiences our lifes everything. Dhanajay was the hero of the discussion with his trips which excited all of us including road bike trip to ladakh and Spiti. We all made plans for our next trip to Spiti with his troupe. Also gave a offer to him to join as cordinators for his future trips and actually almost barged on him with our ideas... Was pure fun.
Next morning we all woke up to new experiences and adventures... The day started with some hand on boating. We were very very bad at it 😁 but was fun rowing the boat in directions we didn't meant to go.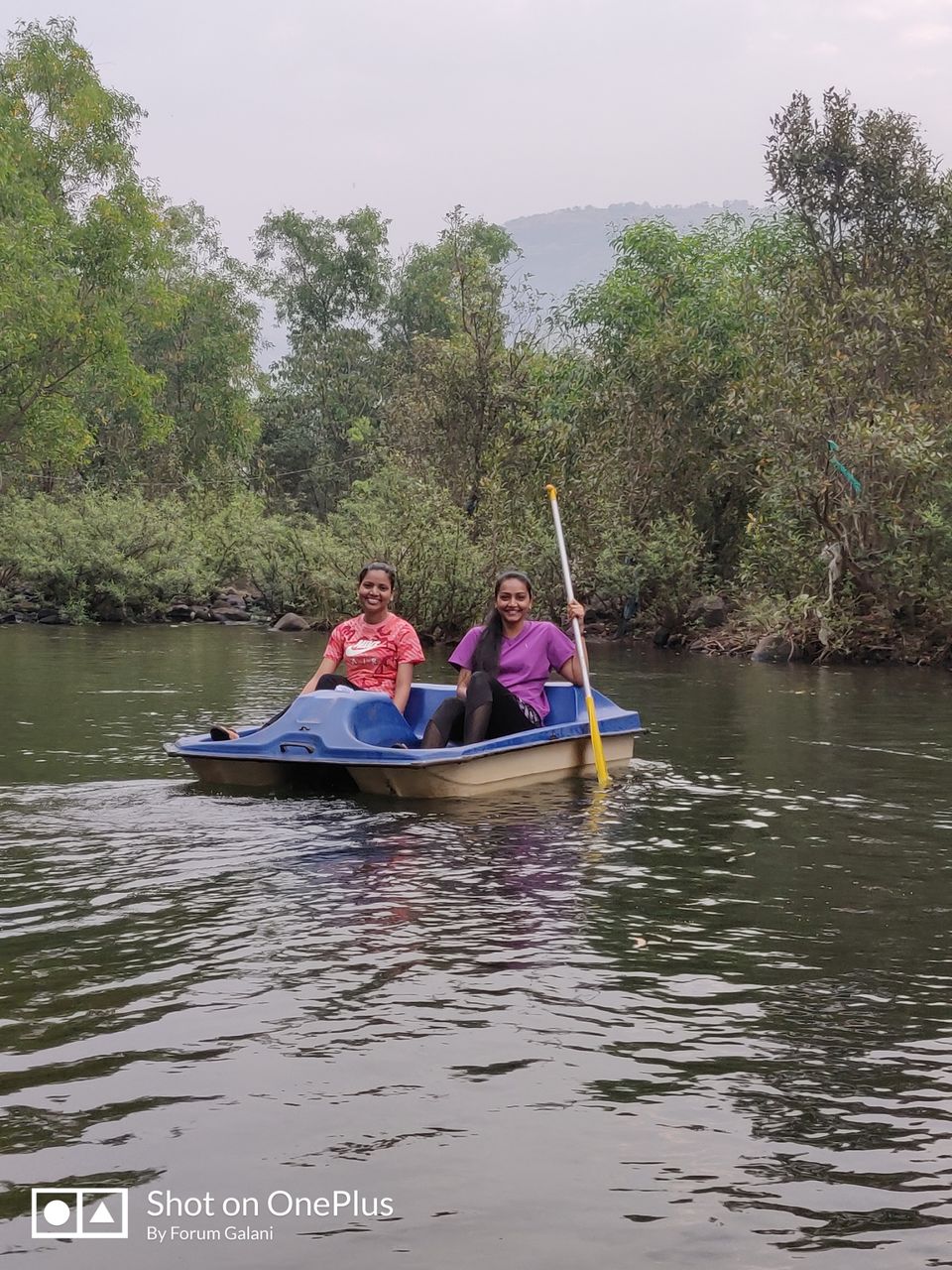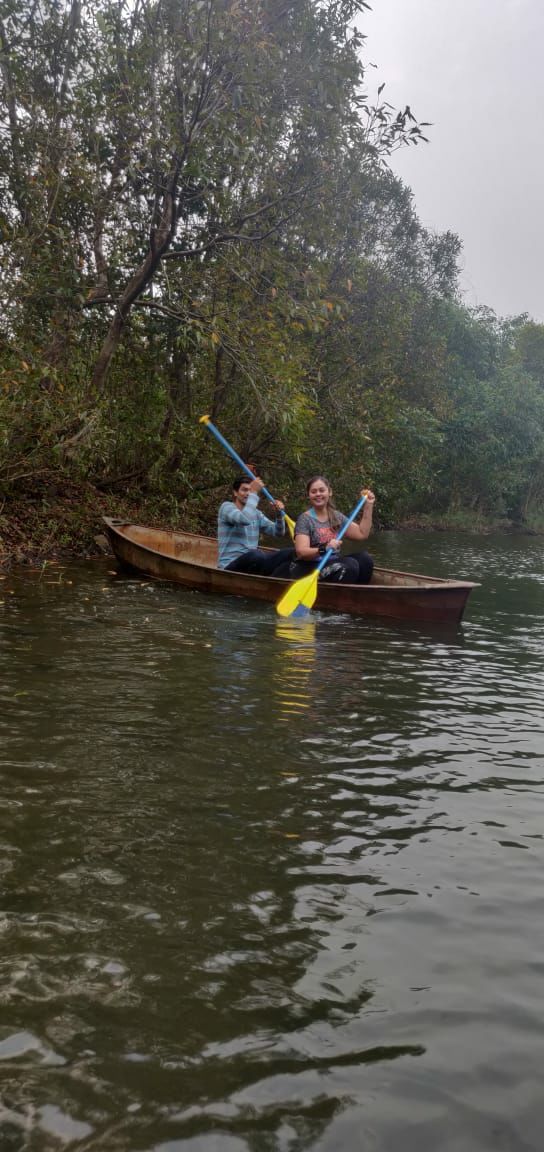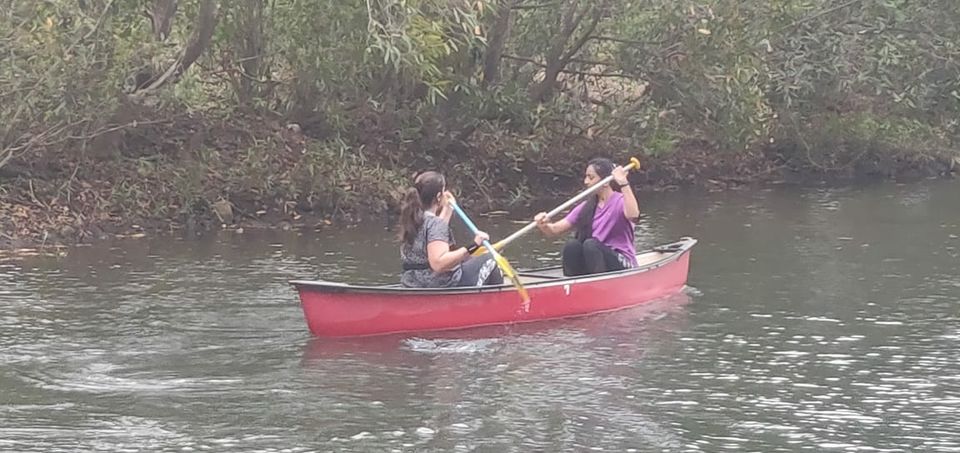 Post breakfast with steaming cup of tea, we all were ready for our trek. My first trek... Was suppa excited. It was like a road to heaven. The trek was through the forest and with lake on one side. It was beautiful... Beyond words. Enroute we clicked lots and lots of pics and had great time... With one free fall which only I experienced thanks to my shoes. But what's a trek if we don't fall once or twice or even thrice which I did 😂. Here are some pics during our trek to the waterfall. Believe me, the place was much much more enchanting than the pics are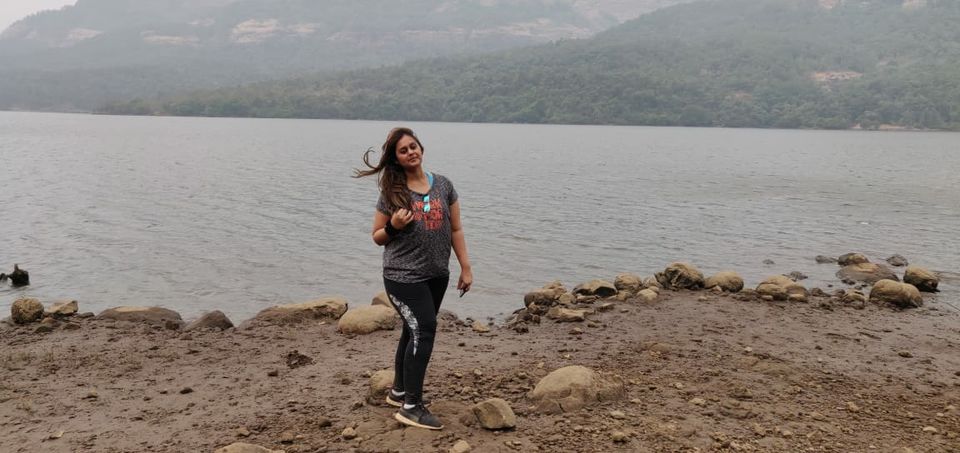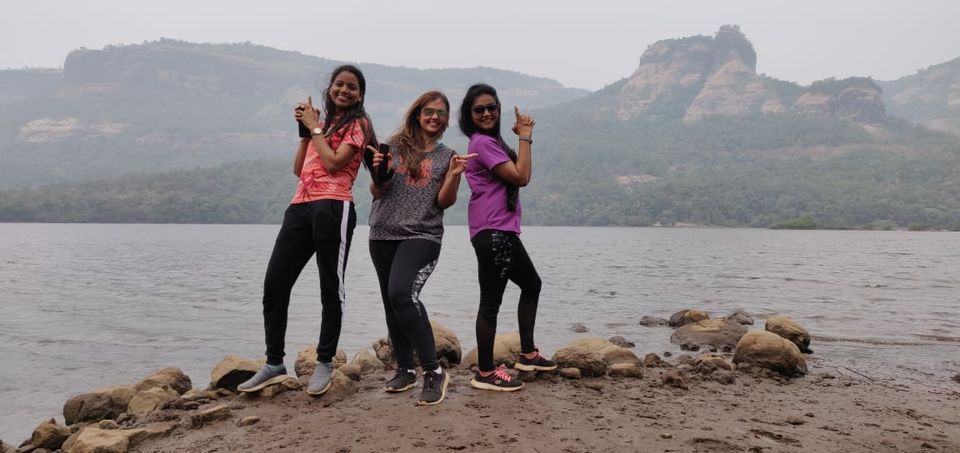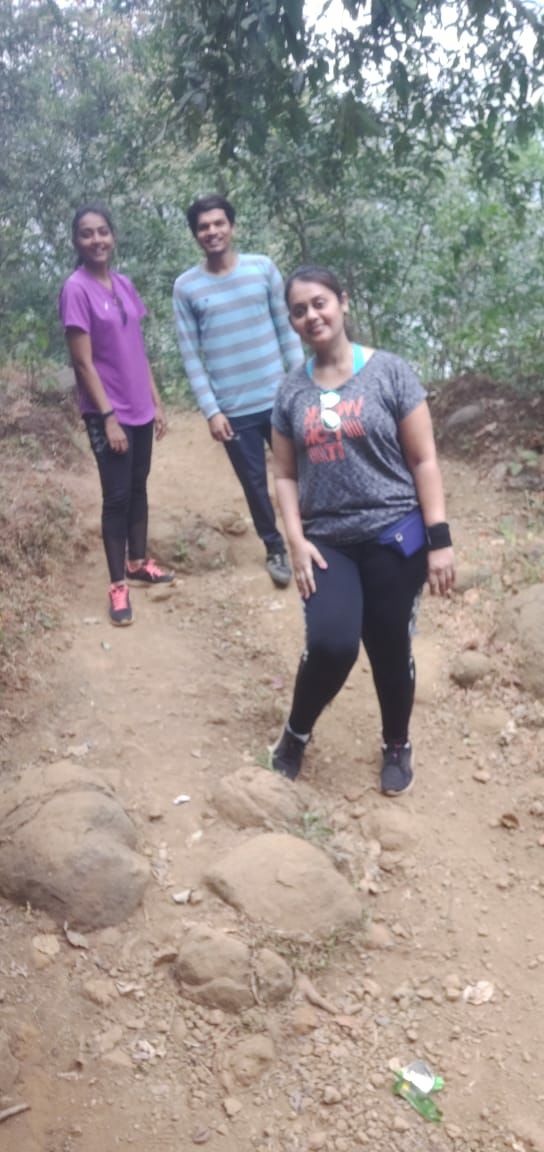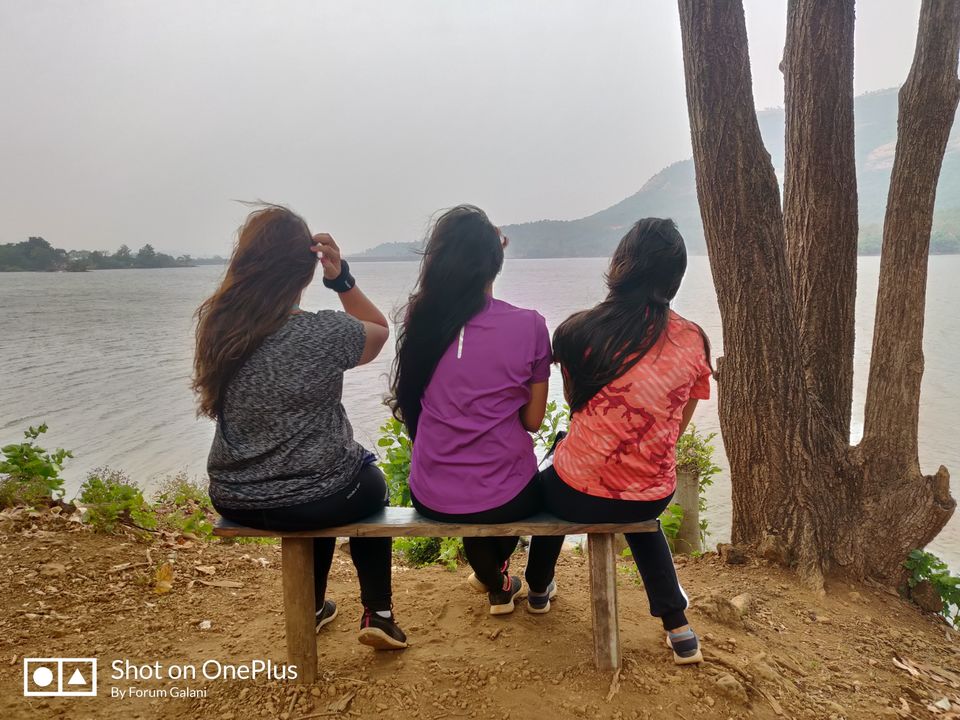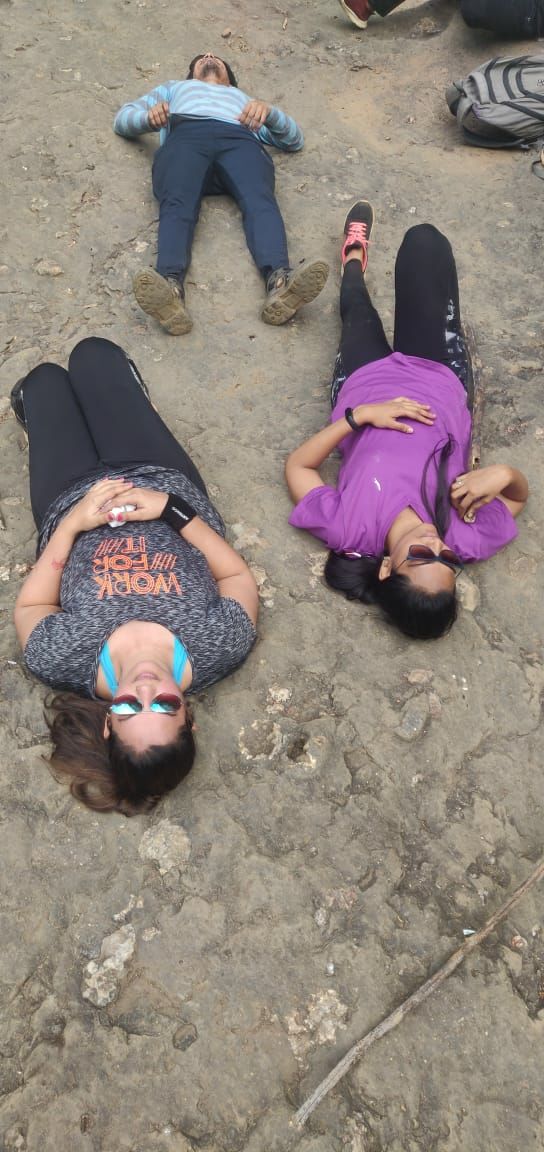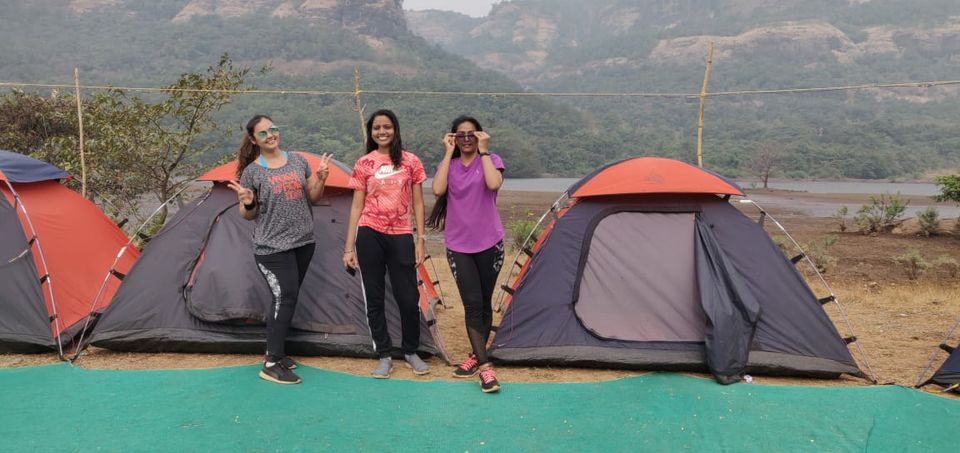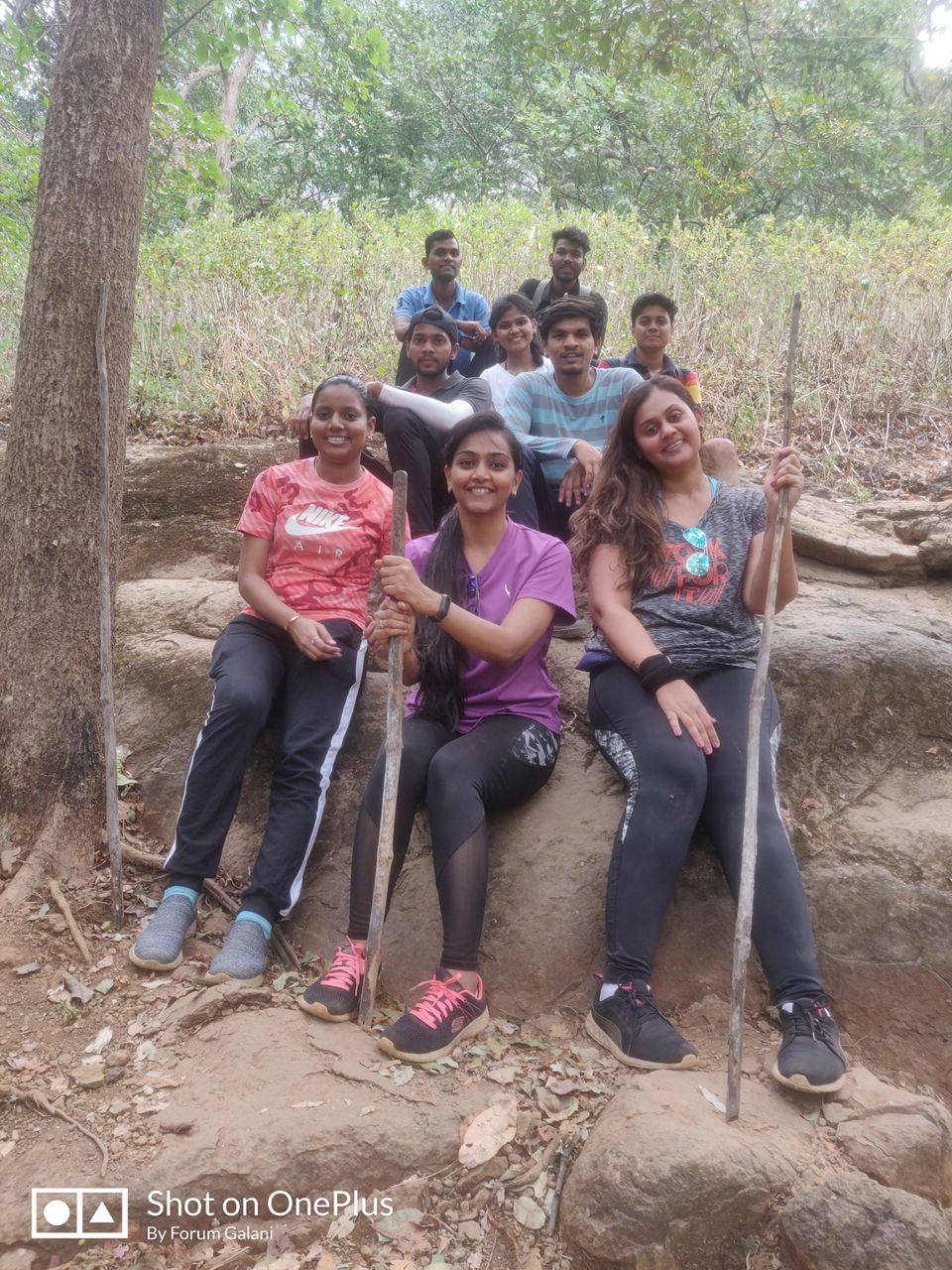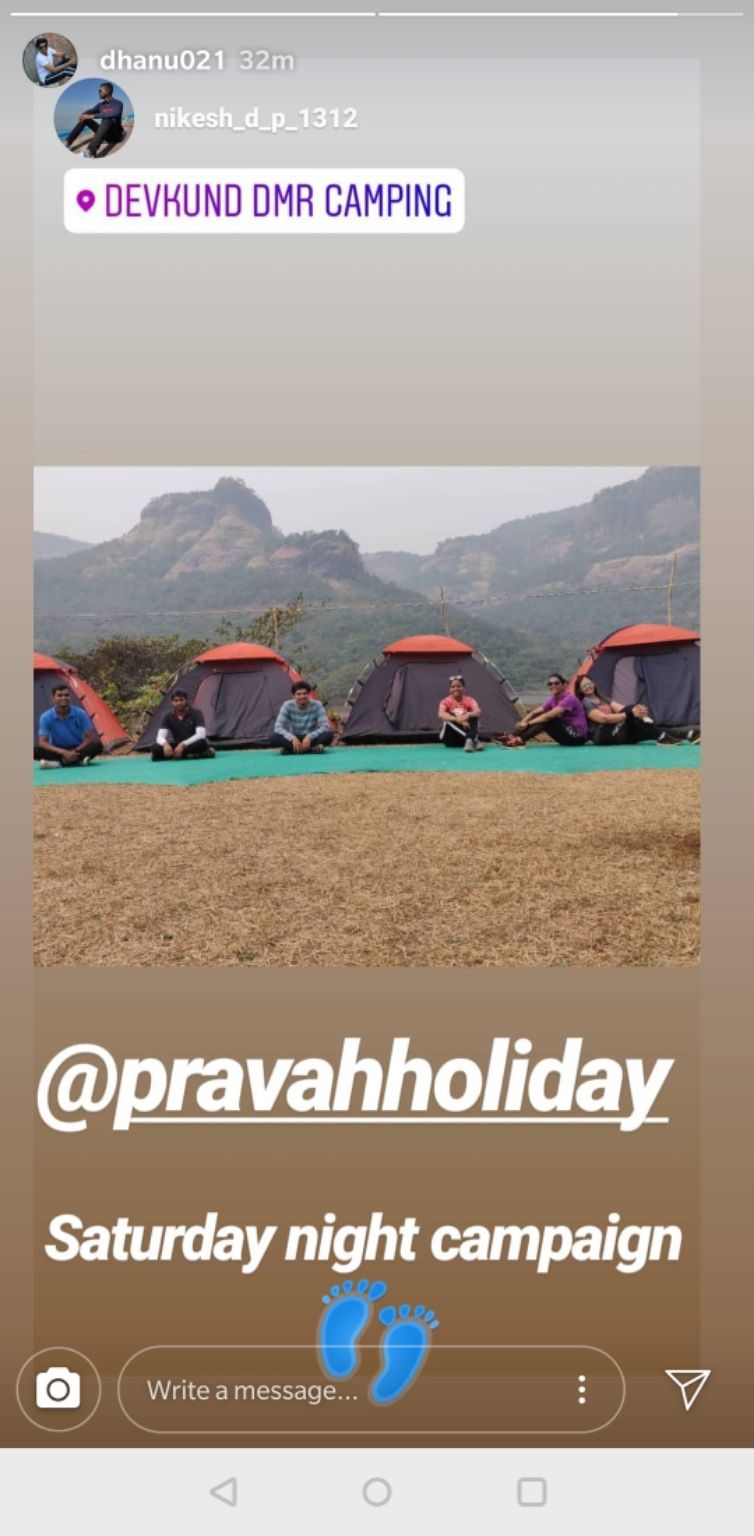 After two and an half hours of trek, we finally reached the Devkund Waterfall... OMG... It was much much more than expected.... Dhanajay owes a treat from us as we lost the bet... He had promised that the final destination will be worth the effort and it was much more than it. The water baby in me was the happiest one there.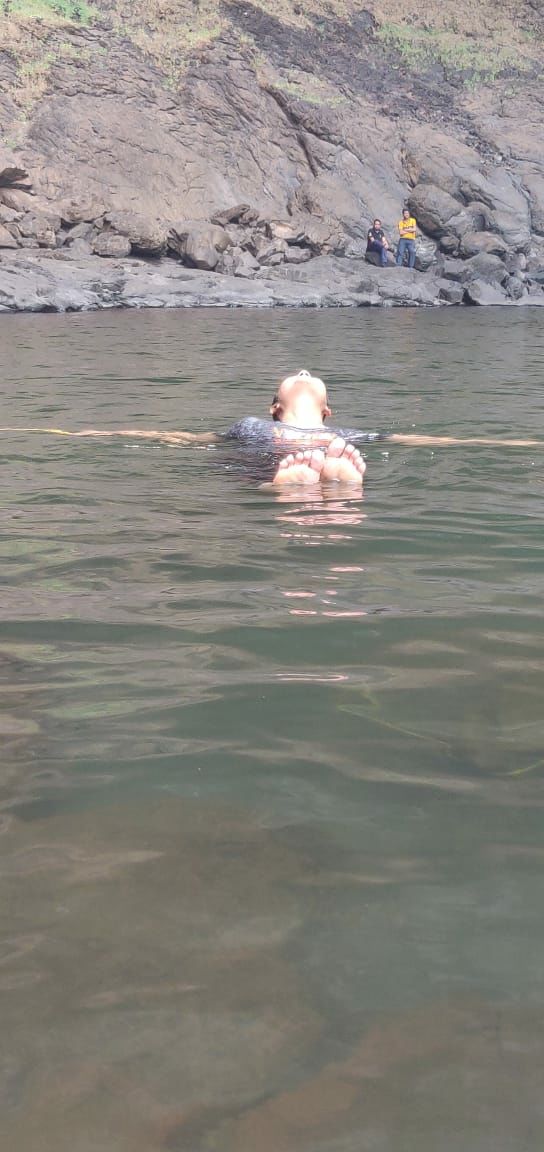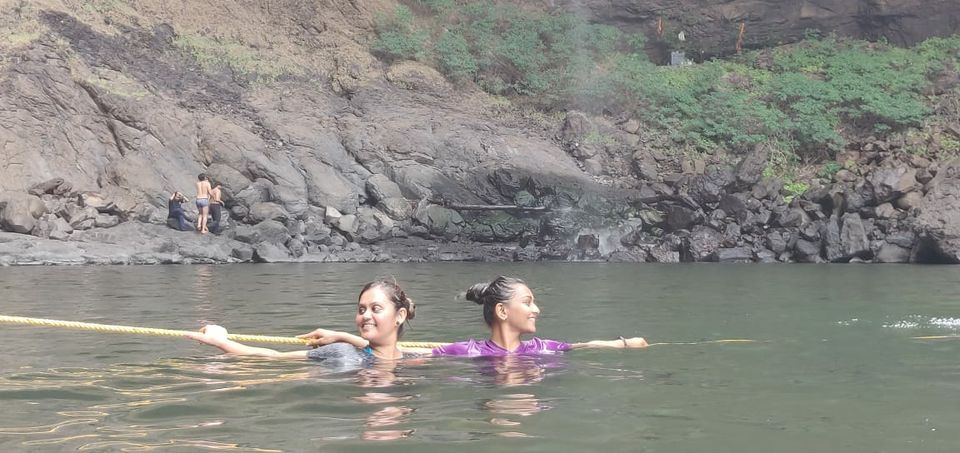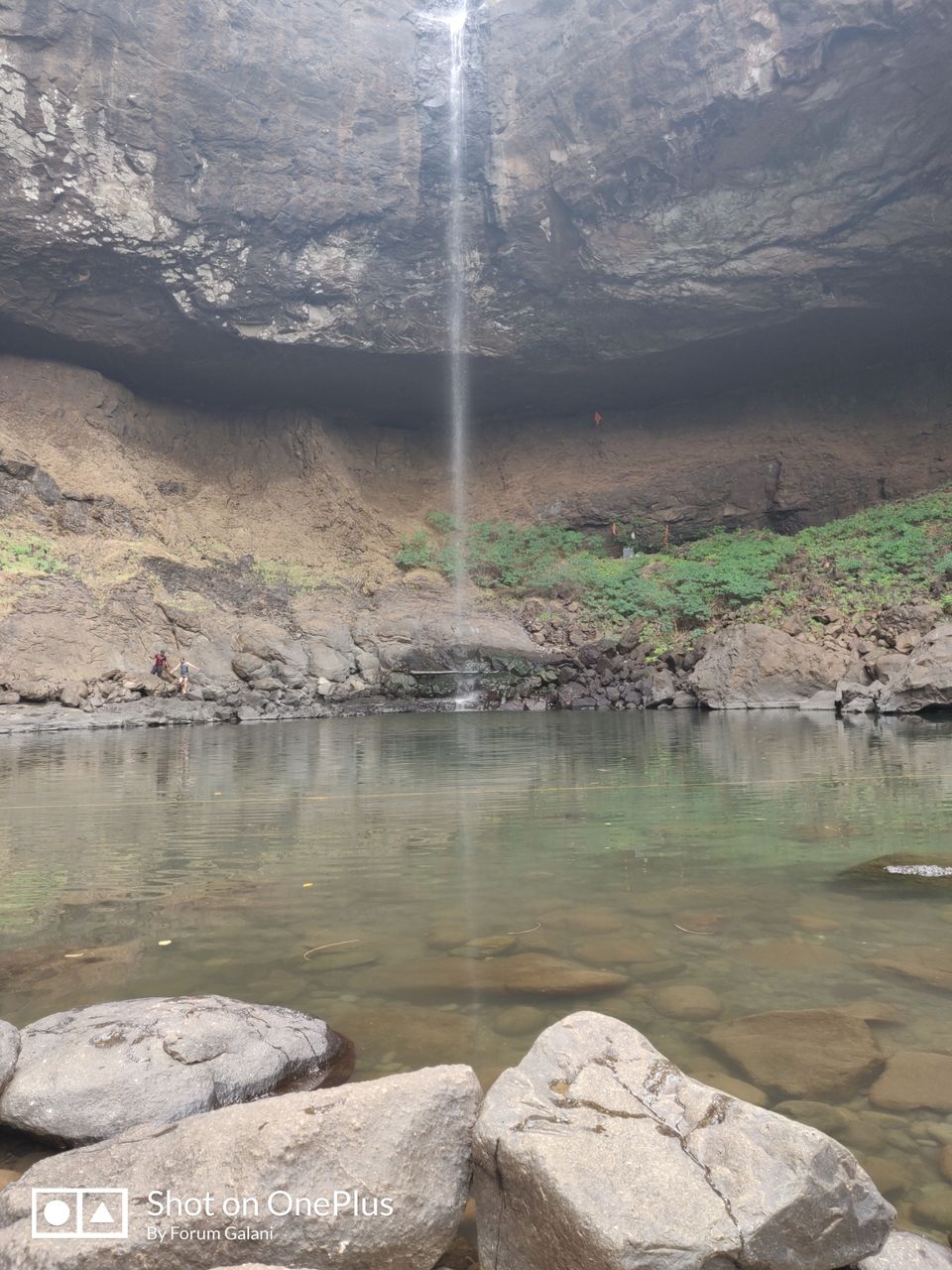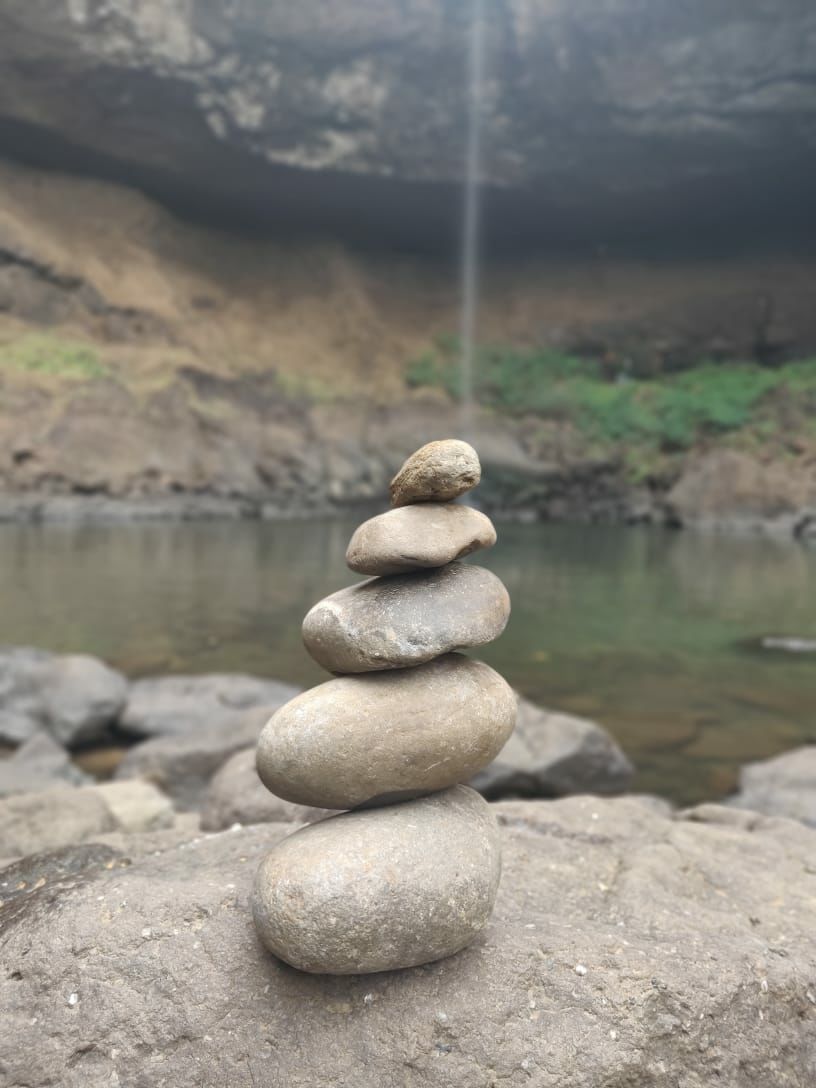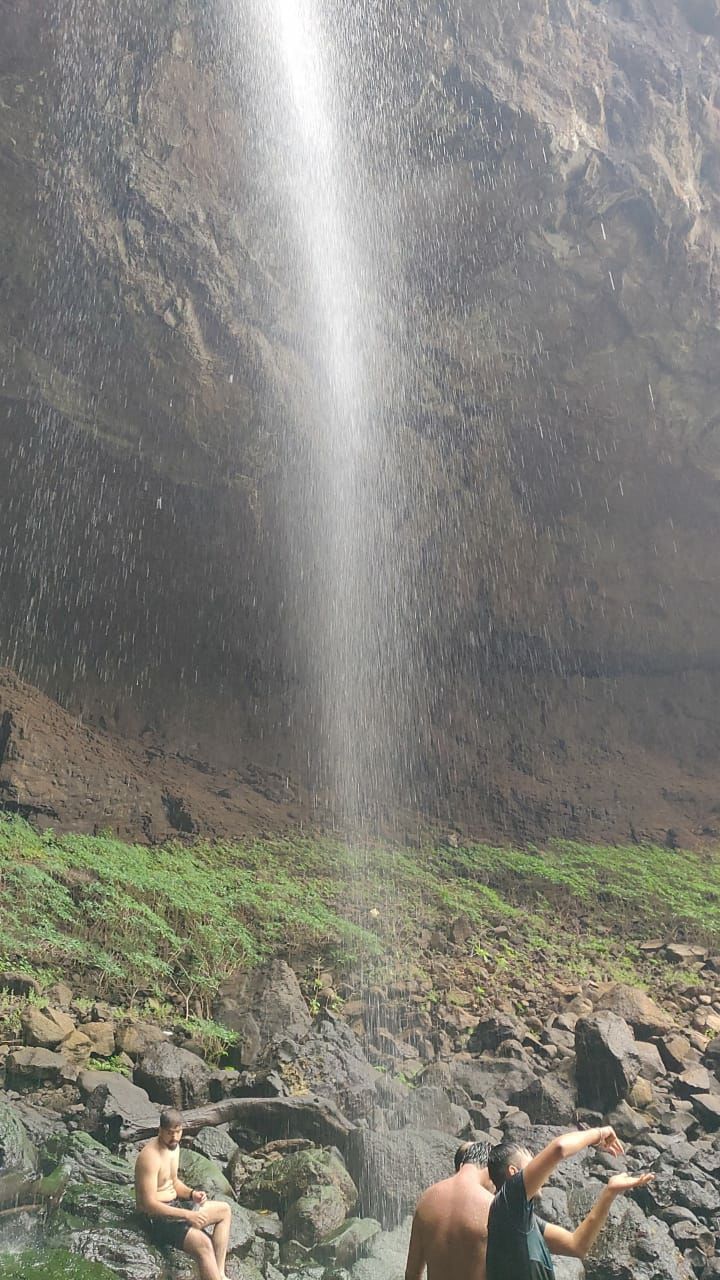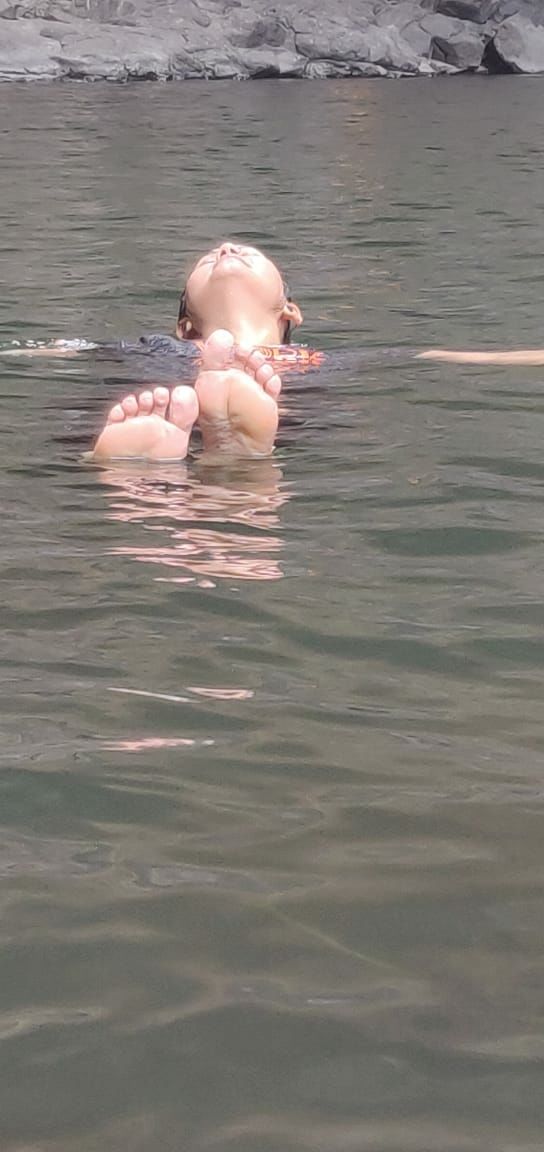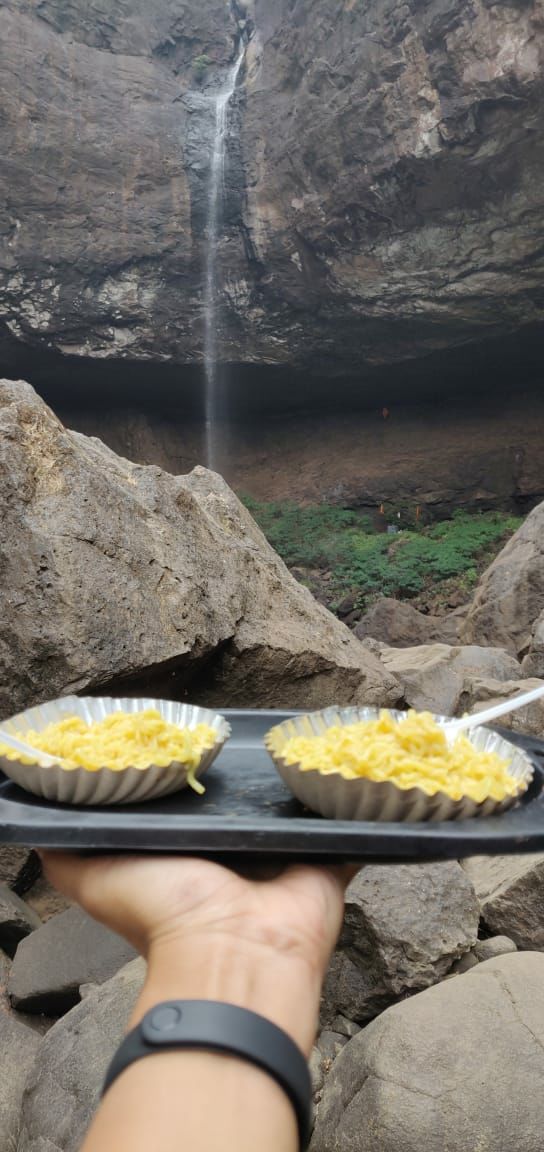 Cold clean water, waterfall, my travel buddies and Maggie... Life was set. Felt in heaven and it was. My adventurous buddy Anjana climbed all possible rocks to get the bestest view of the place for her clicks. She is crazy to the core. Nisha was not well... So she became our official photographer. Thanks buddy for lovely clicks
Didn't feel like leaving that place, but our last train to Andheri was calling us... So had to. We started back to base camp. The journey back was for almost 2 hours. We all were loaded with memories and I was full of falls... Than our host cum dost came to my resuce. Thanks Dhanajay for saving my bones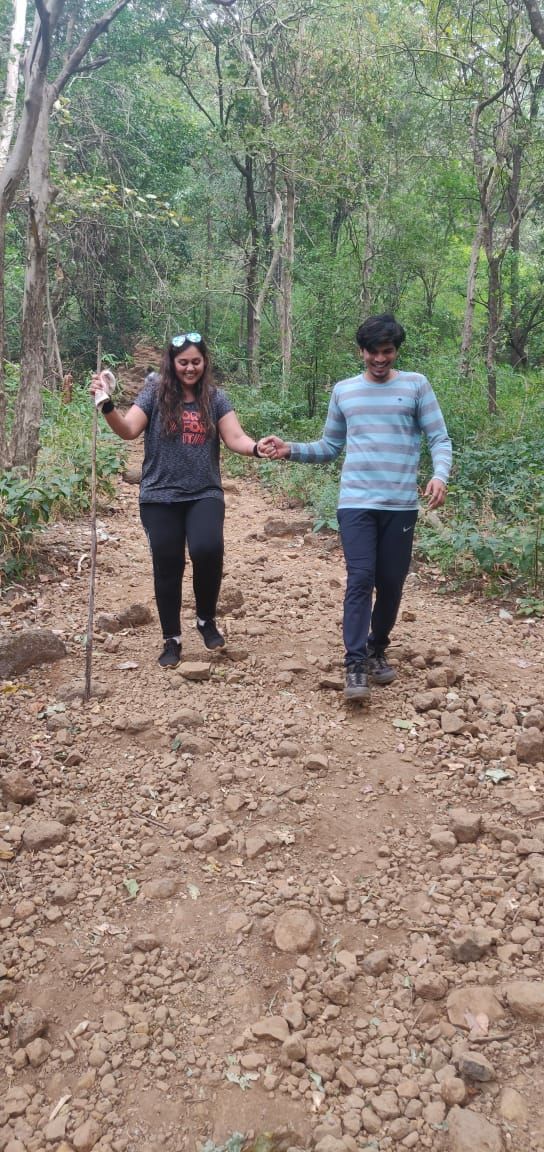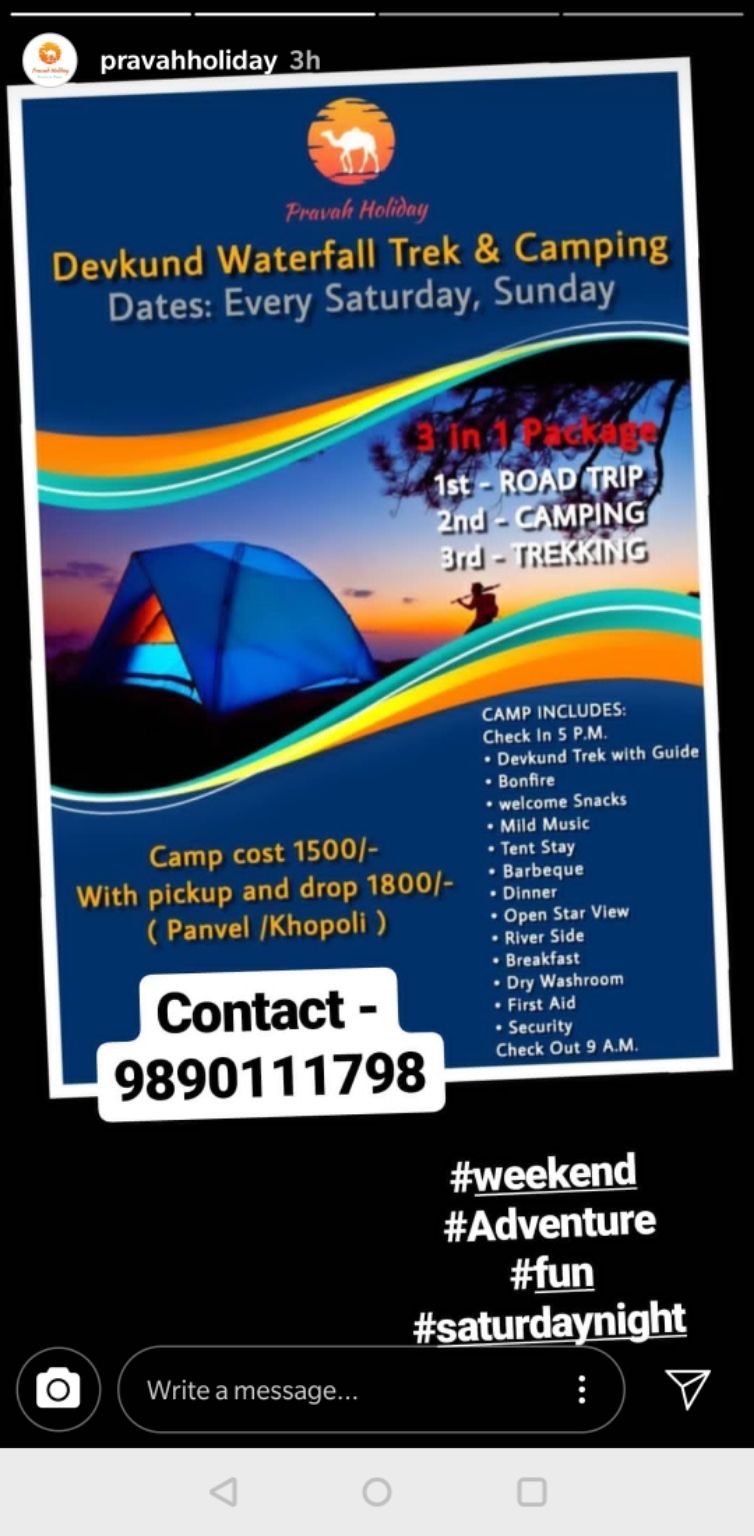 At 3.30 pm we reached the base... We were than transported to a homestay bungalow for freshen up and lunch. We all are till everything was over and our stomach was over full .. what a delicious homemade food it was. Thank aunty (forgot to ask her name). We were so tired and hungry tht all were shhhh and ate and ate.
Dhanajay had next task to make me catch my last train from Panvel to Andheri. He drove at his best speed yet following all traffic rules and made sure we reach station on time and so we did.
Our trip ended with thanks and bye to our host and dost, who made our trip so memorable and comfortable.
Life is travel and travel is life.... Do travel till your legs permit so that you have many many memories to cherish when on our last bed with no bucket list unticked.