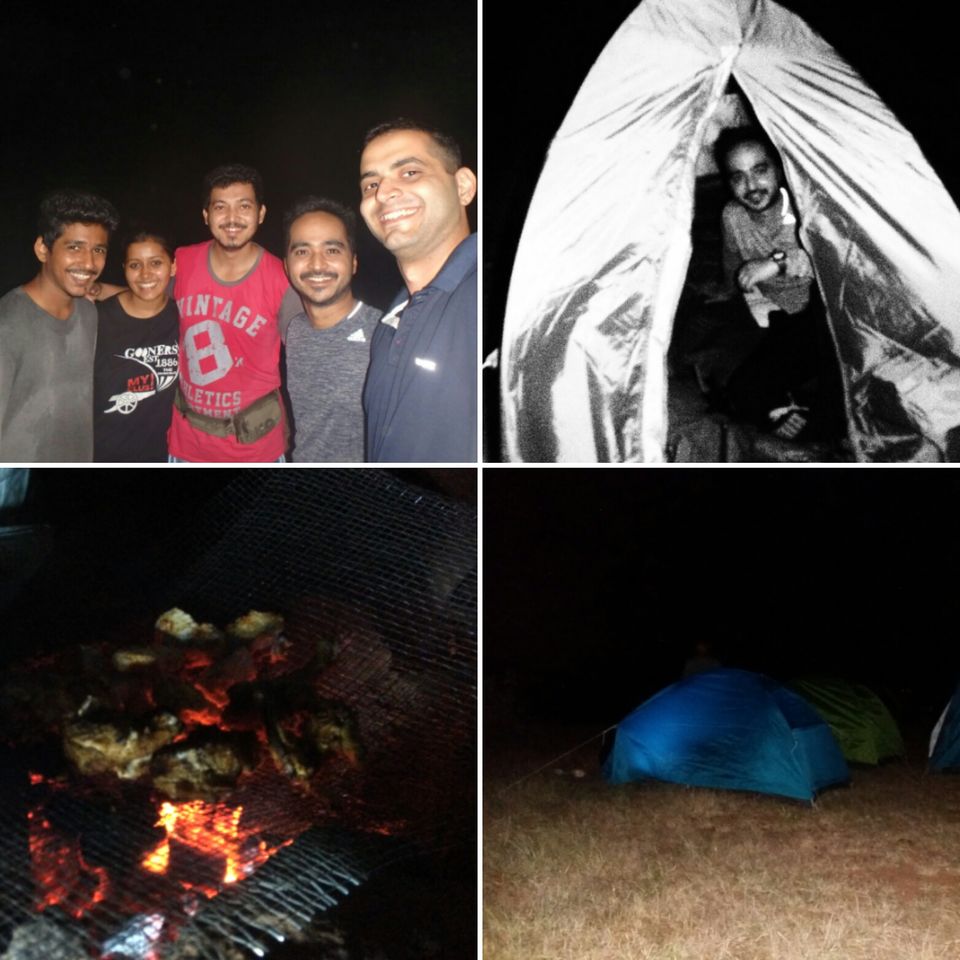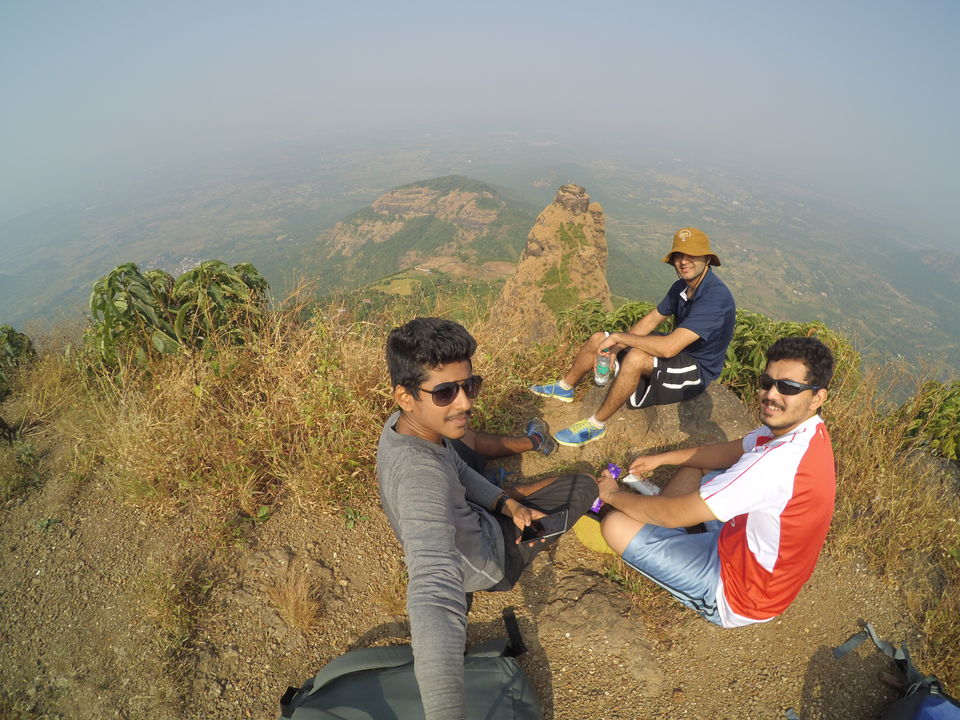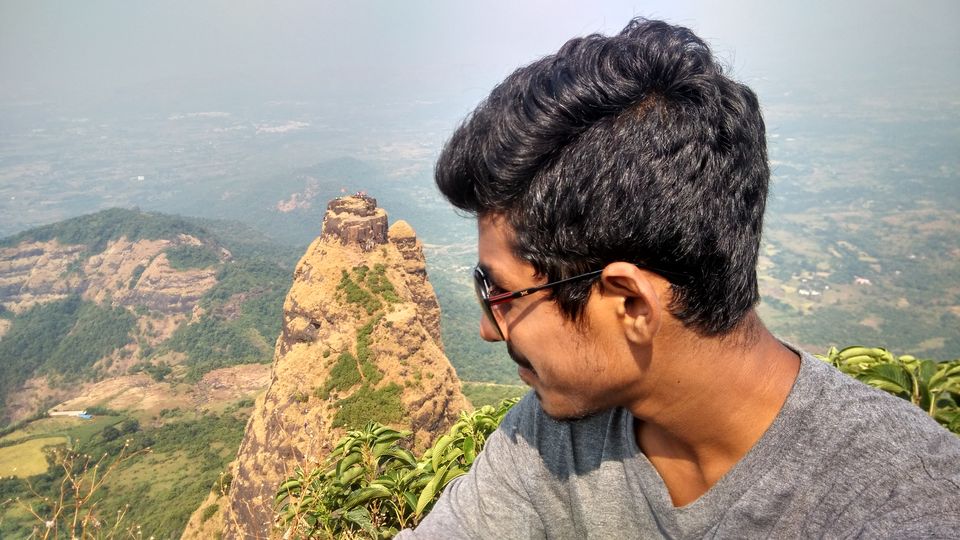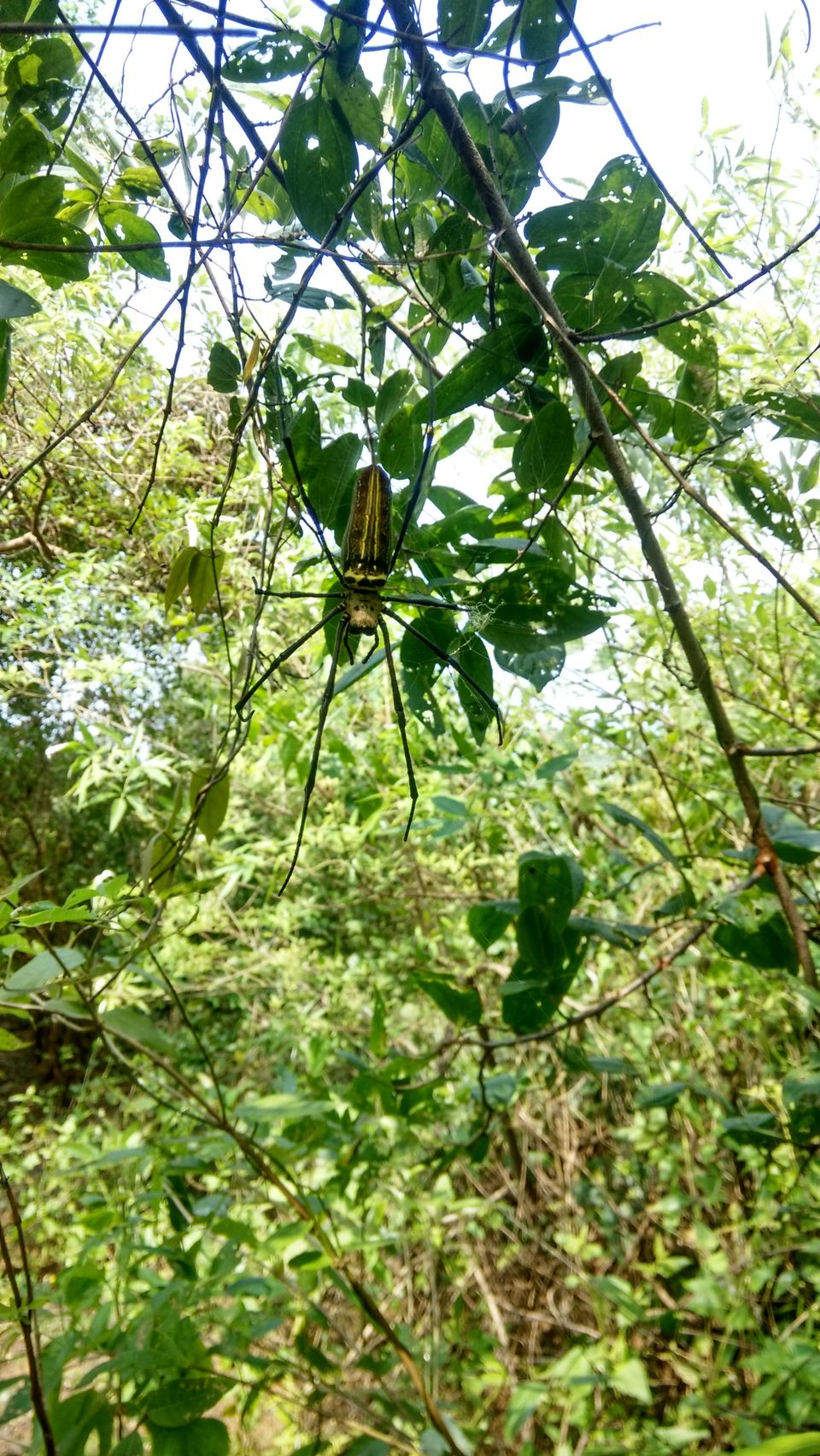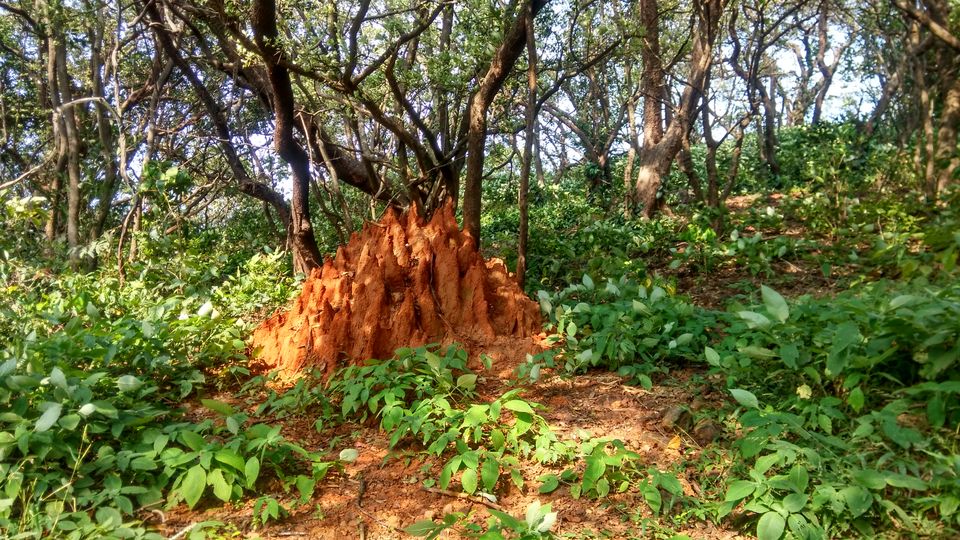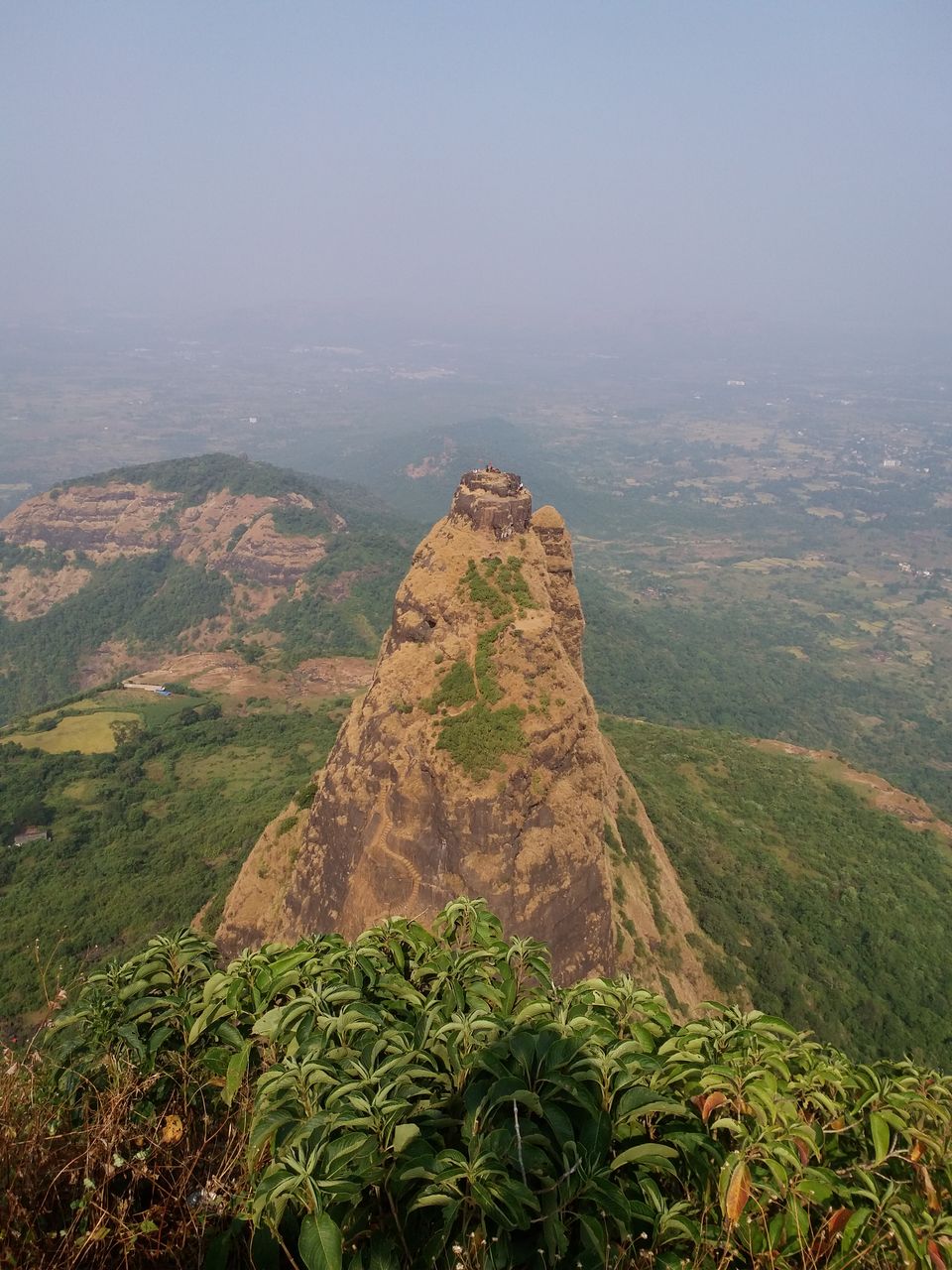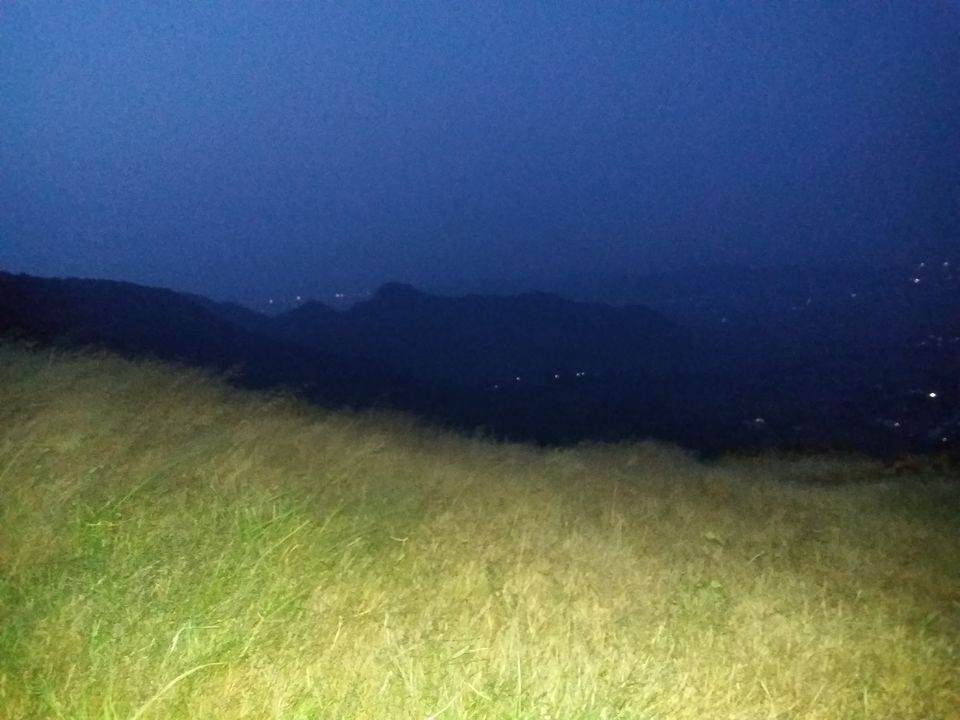 Prabal Machi – Where strangers turn friends
This was where the idea of "The Herbal Trekkers" struck us for the first time. In a group of five besides Nihal and myself, the rest of us were strangers to each other at the beginning of our trip and soon the Machi Air caught onto us. After a brief planning, we had our tents rented and were all set to leave. That was when we had our wild card entry, Shawty. Too busy with his corporate life, Shawty wanted a well-deserved break and Prabal Machi was the perfect getaway for the weekend.
So we were on our way from Mumbai towards Panvel by 4pm. Head towards Mumbai-Pune Expressway. Get on to the Mumbai – Pune expressway and take the first exit (left) onto the Panvel Bypass road. After crossing the toll continue straight on the Panvel By-pass road and you will touch the NH-4. Turn left on the NH-4 and then immediately take the first left that you see (30m away). If you reach a toll after getting onto the NH-4 road means you have missed the left turn. If you don't want to take the expressway you can also come via the old panvel road/NH-4 and then turn left immediately after the Panvel-Bypass road for the expressway. Once you take a left from the NH-4 road you will come on a single lane road. Drive on it for around 3 to 4 km and turn left to a sign board for Wardoli Village. After you have turned left for Wardoli village you will have to turn right after about 2km and then another right after 1.5km. After the second right there will be a sharp left at a distance of 300m. Do not miss this left, it's a very narrow road and you might think you're on the wrong way. If you get that feeling you can rest assured that you're on track. Once you take that left look out for a trail on the right for Prabal Machi (there is a sign board). You can park your car just at the beginning of the trail, it is a safe place. Alternatively, you can catch a train to Panvel station and hitch a tum tum ride thereafter to Wardoli village. There are no stalls for water or food after Wardoli Village until Prabal Machi, so make sure to carry sufficient water with you.
It is a 1 to 1.5 hour trek from the base to Prabal Machi and it's safe to trek at night as well but each person should be carrying a torch. The trail has a few steep inclines but it is not too exhausting. Amateur trekkers can easily make it to Prabal Machi speaking from our group's experience. So we reached Prabal Machi nearly 8.30pm and got busy setting up our camp. While Charles & me were setting up our tents, Nihal & Shawty were getting the fire started and Sakshi was busy looking for plates in the woods (Note to self : never forget to carry paper plates if you're going to have a barbeque.) But fortunately for her, locals have made arrangements for food and washrooms out there and were kind enough to let us use them for free. So in the next half an hour the tents were up, the marinated chicken & paneer on the skewer (thanks to Nihal's mum) and some country music on the speakers, our camp was just perfectly set up. The interesting thing being that besides Charles none of us had ever camped before, so it was a job well done. By the time we finished our dinner (the efforts it took to cook is another story altogether) and called it a night, it was two in the morning.
P.S. Do not forget to carry tent lights and pegs. If you don't have a tent you can always contact Rent Set Go, they provide all the trekking equipment you need and lots more on rent.
When I woke up next morning my watch was reading 6am and Charles was already awake to capture the sun rise. He indeed got a very beautiful picture of Prabalgad and Kalavantin Durg. By the time all of us were up and we finished packing our camp, it was 7ish in the morning. We returned the plates to the locals and had a omelette and poha at the Dhaba. That is when we decided to climb Prabalgad but unfortunately Shawty & Sakshi had to head back to Bombay. So from Prabal Machi it was just 3 of us on our way to Prabalgad. You can also climb Kalavantin from Prabal Machi but we left that for another day. You need to ask directions or hire a local to get you to Prabalgad. The begining of the trail is quite confusing so if you're not well versed with the terrain you could get lost. Once you start the climb you can follow the route up to the top of the mountain. It is a steep 2.5 to 3 hour climb through a thick jungle and at a lot of places you will need to use your hands as well. So make sure to keep your hands free. You can leave your belongings at the Dhaba. Once you start climbing, the forest keeps getting thicker and you get to spot a lot of huge spider webs and ant hills on your way. Make sure you stay away from them. After you're on top, turn left and follow a small trail and you will reach the peak. Though the entire climb has a lot of trees to keep the sun away, the peak doesn't have any shade. So carry a hat/cap along. You can see the Kalavantin Durg from there and it looks very pretty. Get some rest out there and capture a few memories in your camera before you head back. Worth climbing the top!
Prabal Machi Prabalgad/Kalavantin Durg
Endurance Level: Easy Endurance level: Easy/Moderate
Duration: 1-1.5 hours Duration: 2.5/4hours
Good Camping Place. Good Treks
Hope you have a safe, clean and green treks. (Please do not litter)
Best wishes,
The Herbal Trekkers