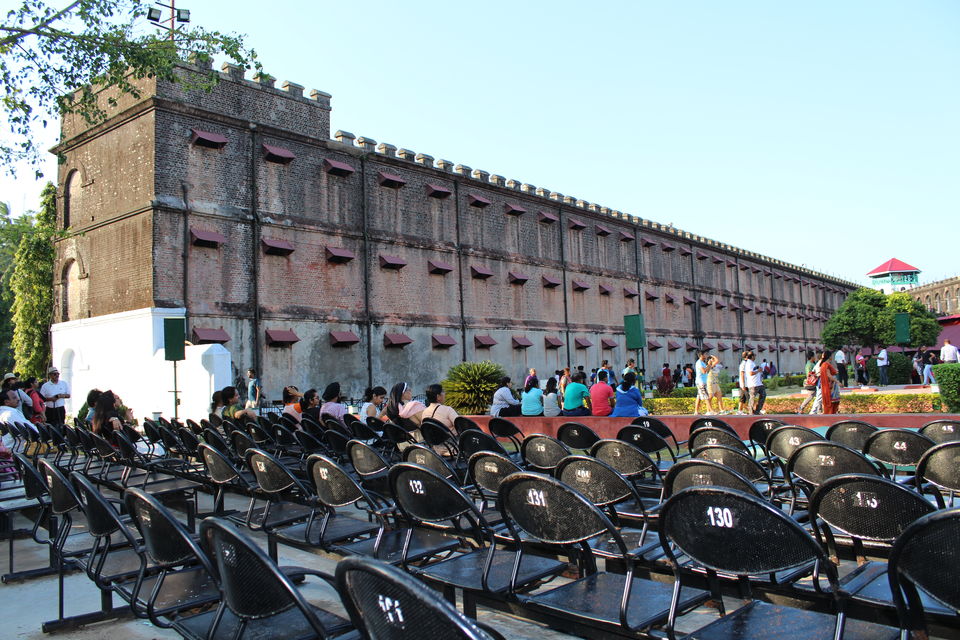 THE ANDAMAN AND NICOBAR ISLAND - PORT BLAIR 🏝
(PART -1 )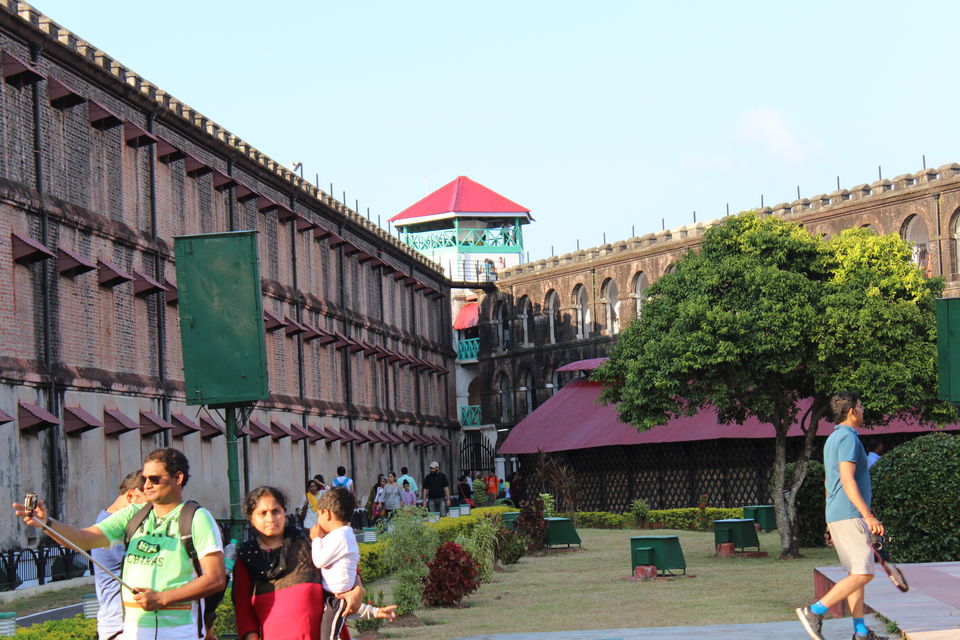 Hey everyone we are hoomies back again with our new adventures. As we have previously mentioned before we love to travel together and spend some quality time with family. It was pre-covid when we decided to plan our trip this time to the very famous Andaman and Nicobar islands during our winter break to bring in Christmas and new year's. we searched the web and decided to go on a 6 day trip to this amazing destination.
We had to board our flight from New Delhi. Usually there is no direct connectivity from New Delhi to this island. We booked ourself on a one stop flight from Delhi to Kolkata and then to Veer Savarkar International Airport, Port Blair. (de-boarding is not allowed). This took us around 5 and half hours to reach our destination. This airport serves the only entry and exit point to this island 🏝 and is just 2 kms from the city. Very cute, small terminal.
1. ABOUT THE PLACE: Port Blair is the capital city of Andaman and Nicobar Islands located in the Bay of Bengal. This place is well connected to mainlands of India by air and sea. This place is mainly famous for historic Cellular Jail ("KALA PANI KI SAZAA" : as we say it in our local language).
2. On arrival we took our cab and arrived at our hotel TSG GRAND which we had already Prebooked. The hotel was quite nearby to the airport. we were stunned by the beauty of this place. they had amazing weather with such breathtaking beauty and freshness to it. with beautiful sea and many small islands surrounding the place.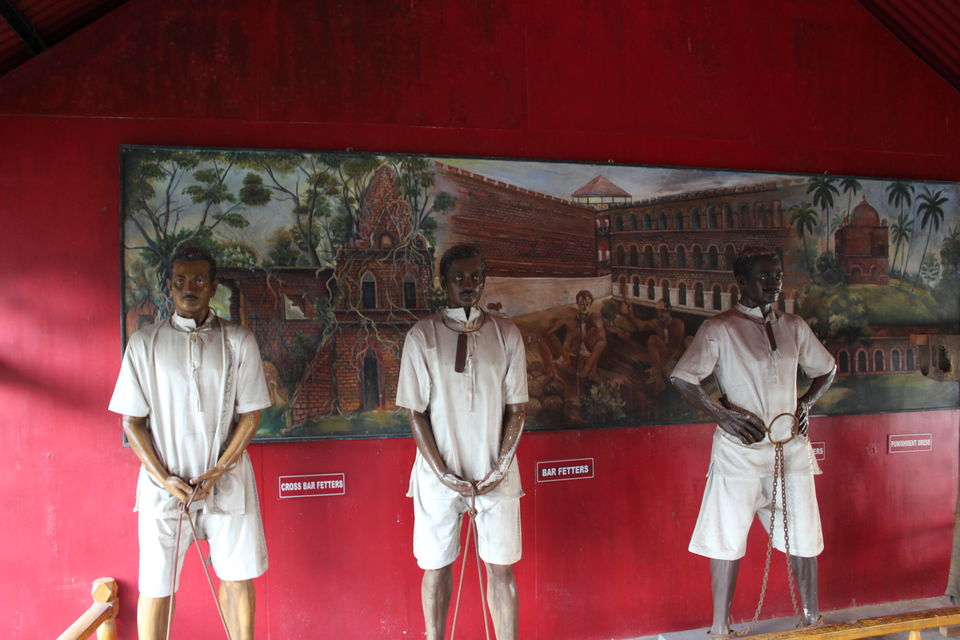 3. The rest of the day we relaxed and started our tour the next morning. We had this strong urge and curiosity to visit Cellular Jail. This Jail is known as Kala Pani (Black water) was used by britishers for the purpose of exilling the political prisoners. today this place stands in glory and as a remembrance of those people who scarified their lives for the country and for India's independence.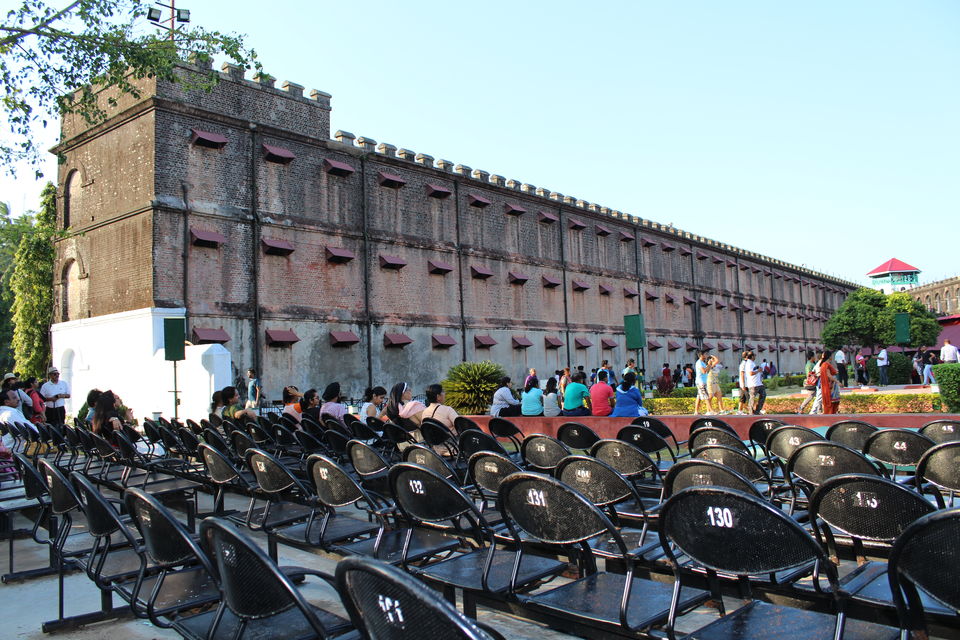 4. This is now a national memorial monument. Cellular jail is made of this puce-coloured brick building with amazing 7 wings with a tower used by guards to keep watch on prisoners. Many guided tours run there. It was just overwhelming and heart wrenching to see how the prisoners were ill-treated and were hanged.
5. Apart from that we loved the "sound and light show" which usually happens in the evenings showcasing the tribulations of the inmates. Loved the show it was just beautiful. The show runs in both English and Hindi language. You have to prebook the tickets. The tickets are quite reasonable and cheap.
TIMINGS:
FOR THE JAIL MUSEUM
- 9 AM TO 12 NOON
- 1:3O PM - 4:45 PM
FOR THE SHOW
- 6 pm - 7:15 pm (Hindi Show) on Tuesday, Thursday, Saturday and Sunday
- 7:15 pm (English show)
THINGS TO PACK:
- COMFY CLOTHES
- SUNGLASSES
- CAMERA
- WATER BOTTLES
- SPORTS SHOES / COMFY SHOES
- HATS ( if you have)
TIPS:
Tip 1: Do pack some snacks as its is sometimes difficult to find food sometimes.
Tip 2: Network is very bad out there better to keep your ipads/tabs, laptops with shows and movies on it. Only BSNL works. It is very healthy and helps in avoiding dehydration. It can be quite sunny ☀️ and hot sometimes.
Tip 3: Must try Coconut 🥥 water.
Tip 4: Do arrive early for the show as you can expect a long line and waiting.
Tip 5: recording the show is restricted and not allowed.
Tip 6: Dont forget buy beautiful hats which the street vendors sell outside the jail ( worth taking souvenir with fair price).
BEST TIME TO TRAVEL:
Summer and winters ( October to May)
GETTING AROUND THE CITY:
- Tourist taxis
- Rickshaw 🛺
- Public transports
- Rental bikes 🚴
- Boats 🚣‍♀️: to visit other nearby islands
- Walking 🚶‍♀️😂 - best option
Accommodation:
Quite a lot of options are available for you to stay depending on your budget. But it is advisable to prebook in case you are planning to travel during the peak season.
Hope you loved reading this and it gives you a reason to travel again.
Stay tuned for part 2 which will we be about the next stop in Andaman and Nicobar island 🏝.