Every time I pondered upon the very thought of spending a vacation with friends, my heart actually inspired me to take one.
This was one of those awesome fearless expeditions I undertook in search of a better "Self".
It all started as a random plan of visiting Goa for Christmas. Not knowing or even having a slightest idea that it would actually turn into a reality.
Four of us started from Hyderabad to Goa on 23rd December. The fifth friend was to join us from Mumbai. One of us had a car and so we finalized on roadways. Initially it sounded like fun till something horrific happened.
We started early in the morning with our luggage and had an early breakfast on the roadside Dhaba after a quick Darshan in a local temple.
The best thing about the trip was that we had to cross Telangana, Karnataka, Maharashtra to finally reach Goa, and the group had a perfect mix of people from all three states. So we were pretty sure there was no chance of getting lost. Lol!!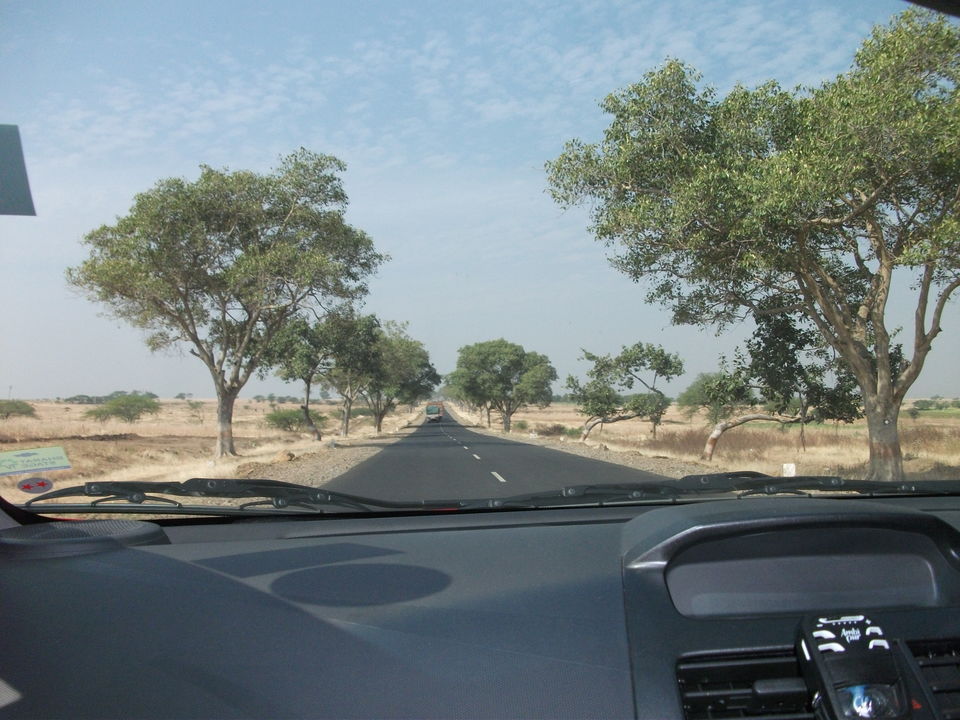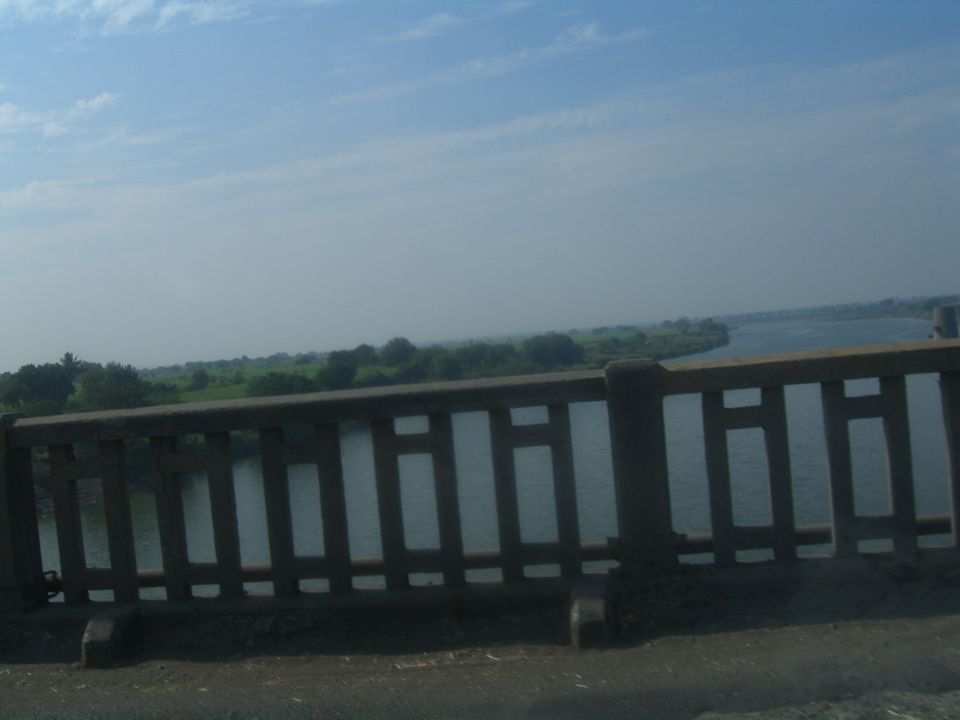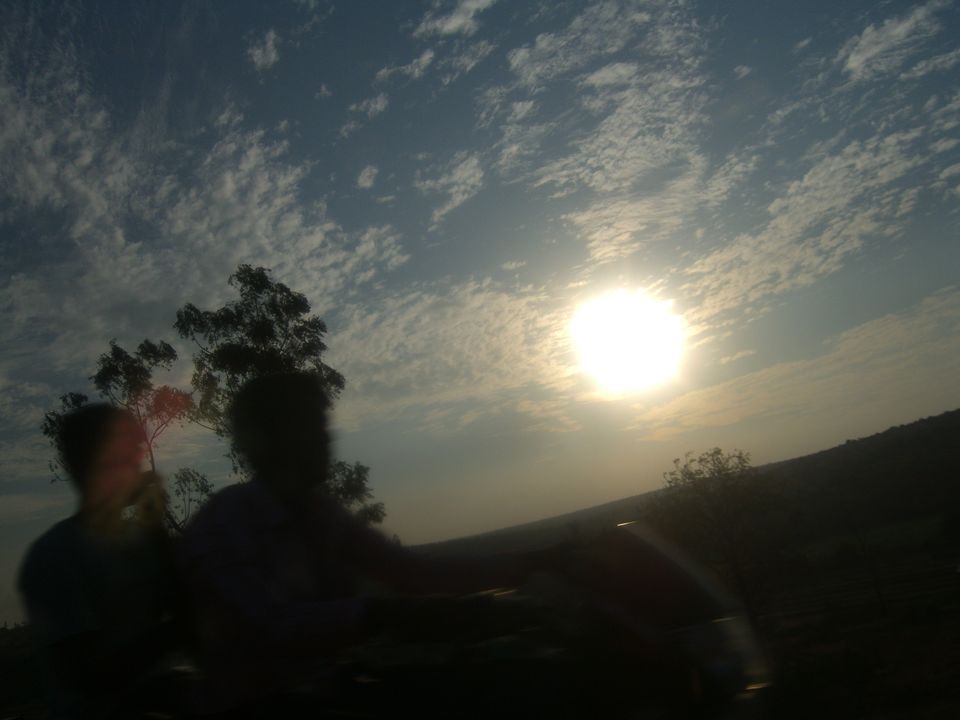 It all went well until 11 PM when we lost our way. Soon we found ourselves amidst some long narrow irregular Ghat road which at one point seemed like a never-ending one. There was forest on both sides and no lights seen except the car head lights. We girls were at the verge of crying. Sometimes due to the horrific sights outside and most of the time due to our own negative thoughts like our car breaking down in the middle of the road. It took us three hours before we decided to look back if we were followed by some local goons. But fortunately we were followed by many cars with AP and KA registrations. Looked like we explored and led all of those cars to that wrong route. There was a sigh of a sadistic relief!!
It was around 4:30 AM when we saw a ray of hope. At least we thought so until we reconfirmed from the policemen at the Toll that it was indeed Goa. Huh finally!!
We reached this cozy Tourist Villa which one of my friend's father had booked for us few days before. So if you plan to visit Goa during Christmas then do all your bookings beforehand to avoid disappointments.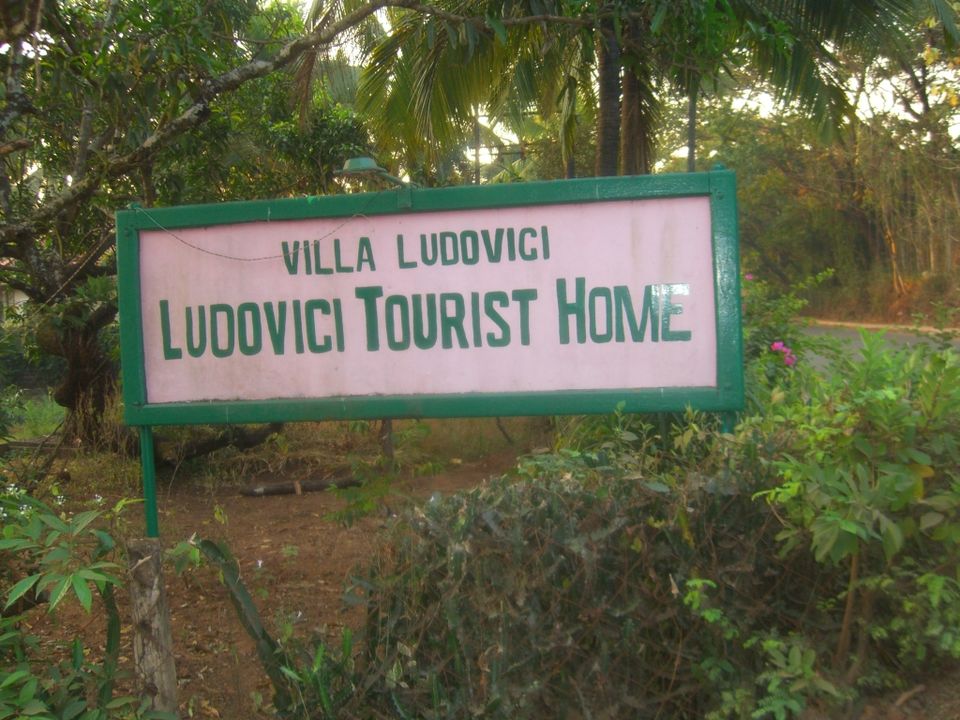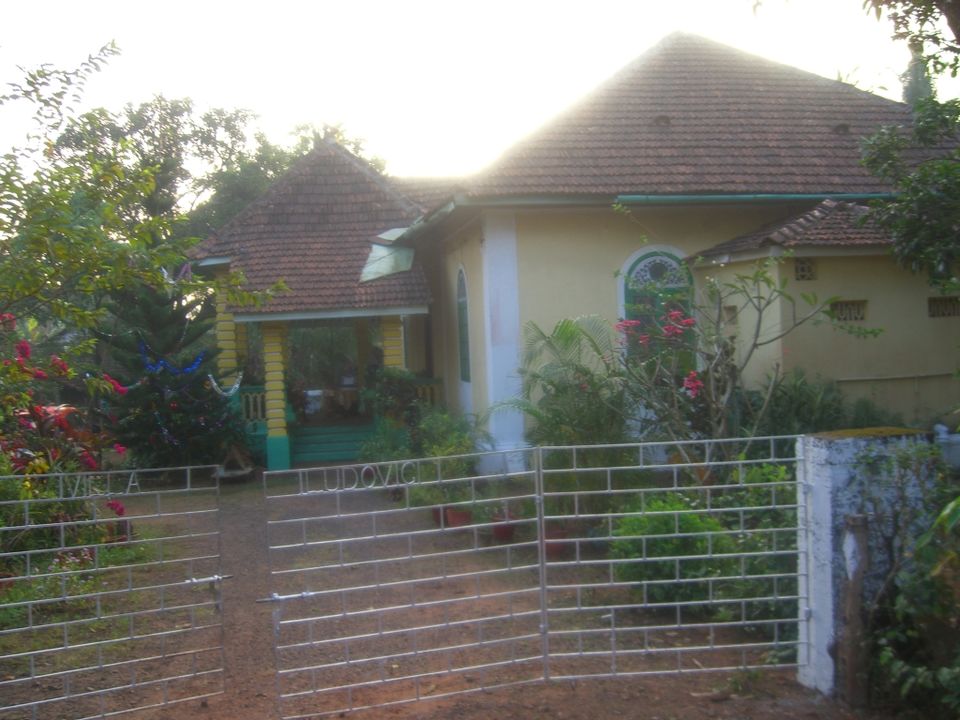 The house gave a homely atmosphere. Clean beds, bathrooms and a yummy breakfast.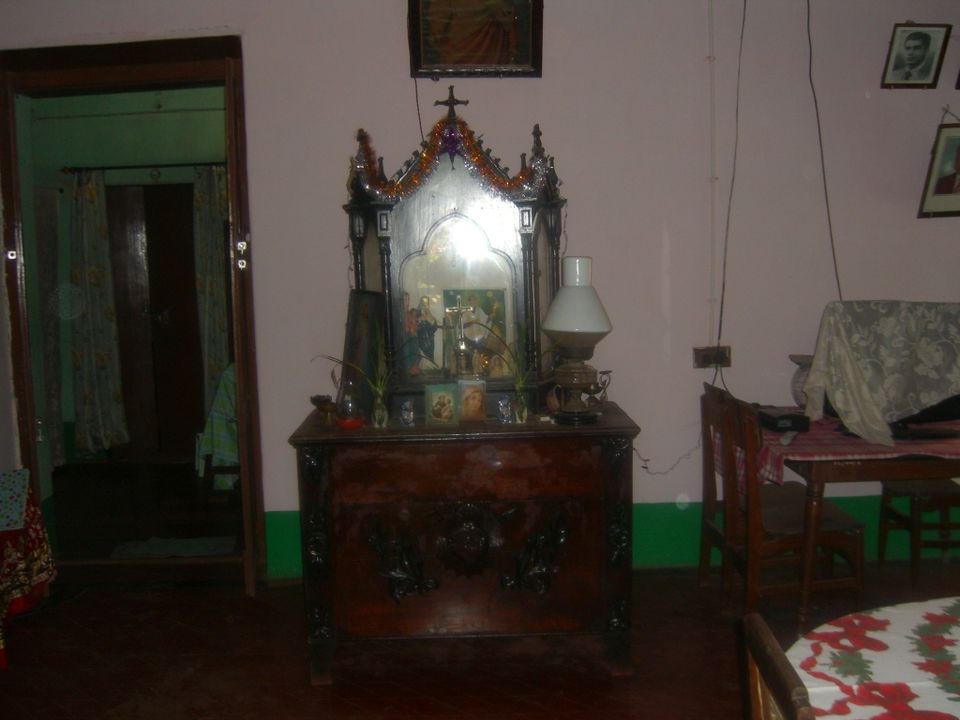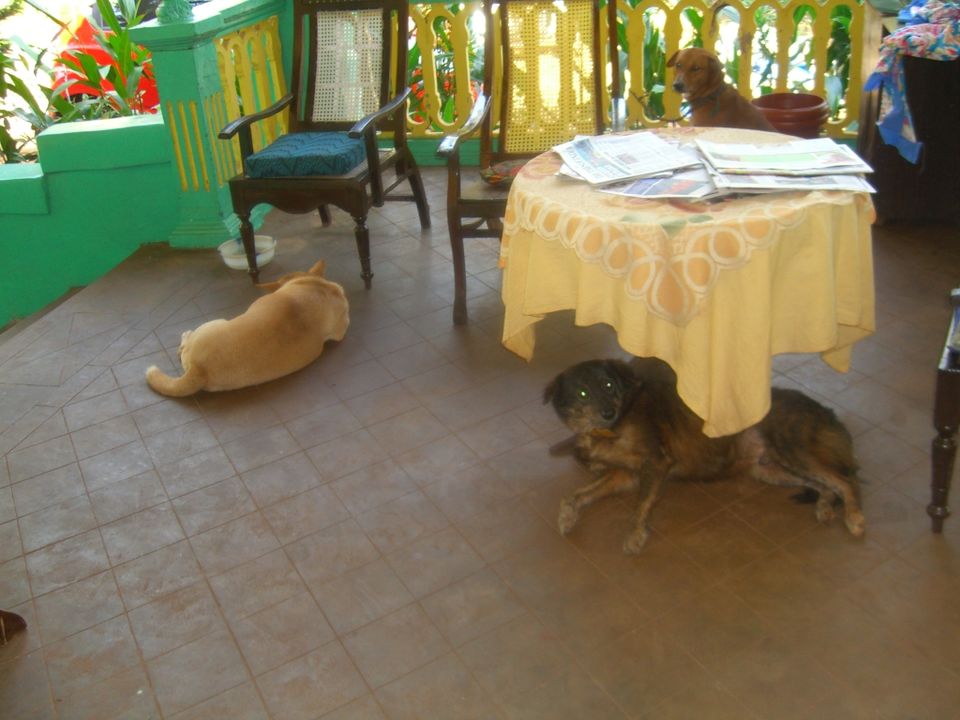 After a quick 4 hours sleep we headed towards the beach. It was all crowded, full of tourists and looked like some Fair. We played on the beach for two hours and clicked ourselves. Even took a couple of water rides, got drowned a bit and got saved eventually.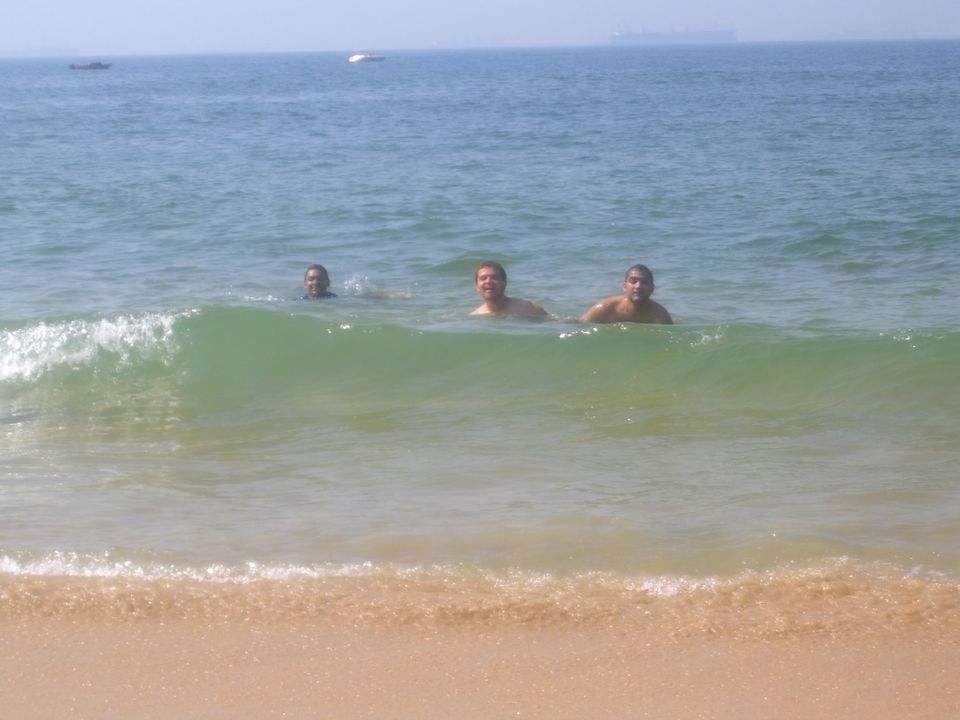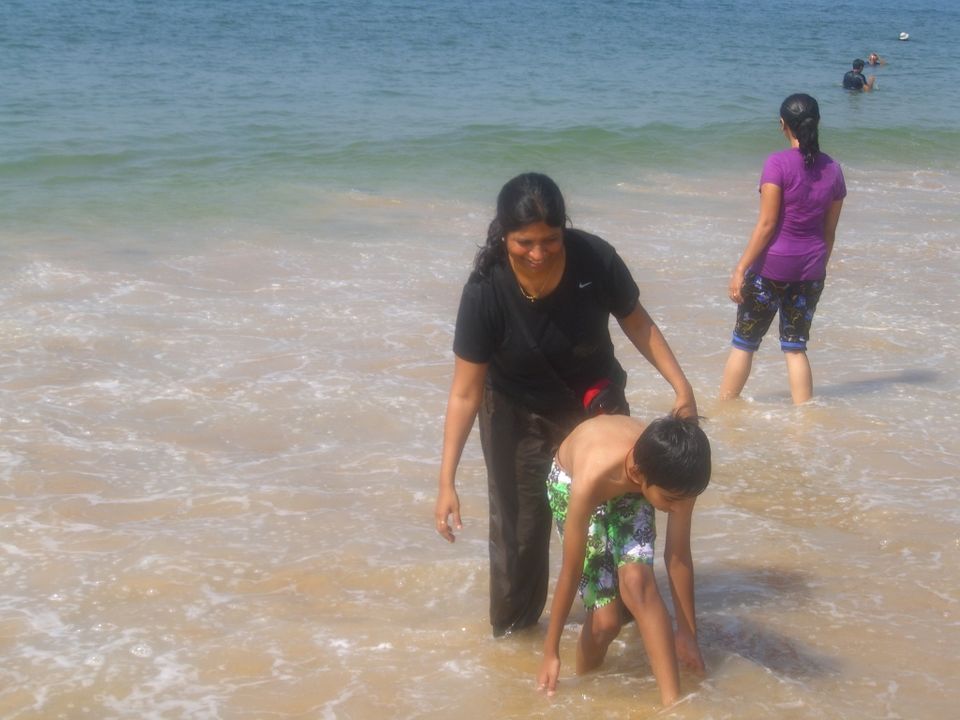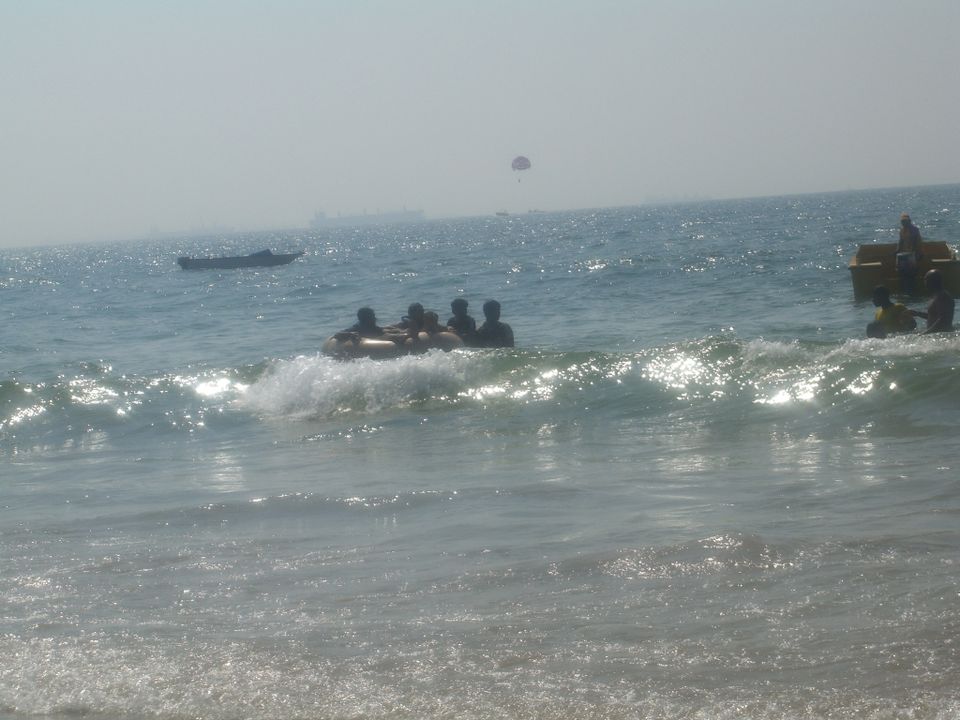 Spent that beautiful evening relaxing a bit on the beach with friends, post a yummy lunch on beach side. There were umpteen number of shacks put on especially for Christmas celebrations that night.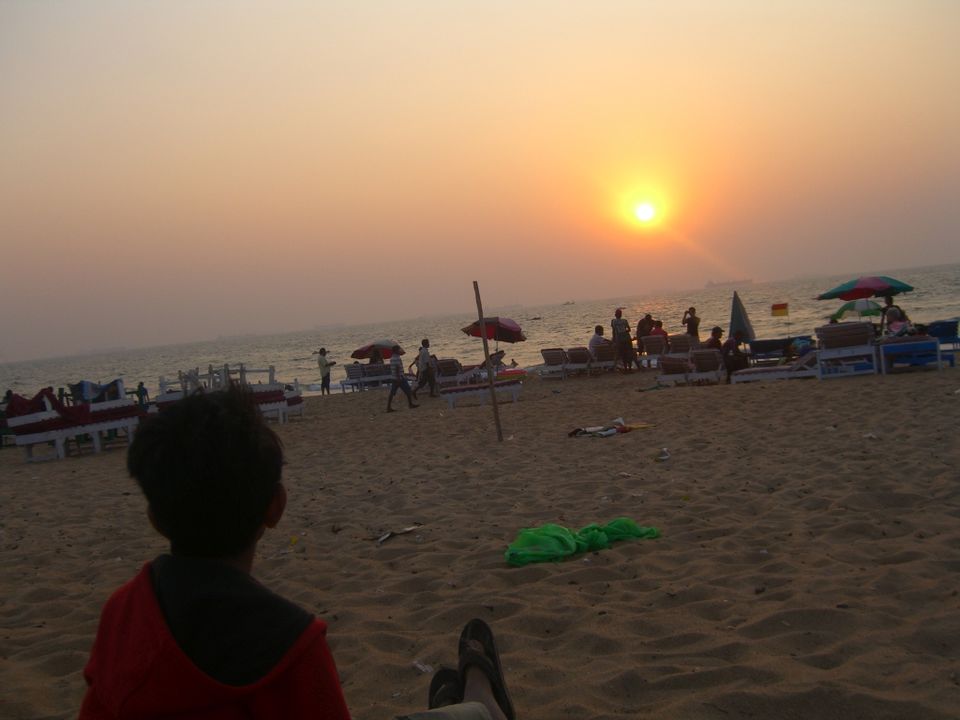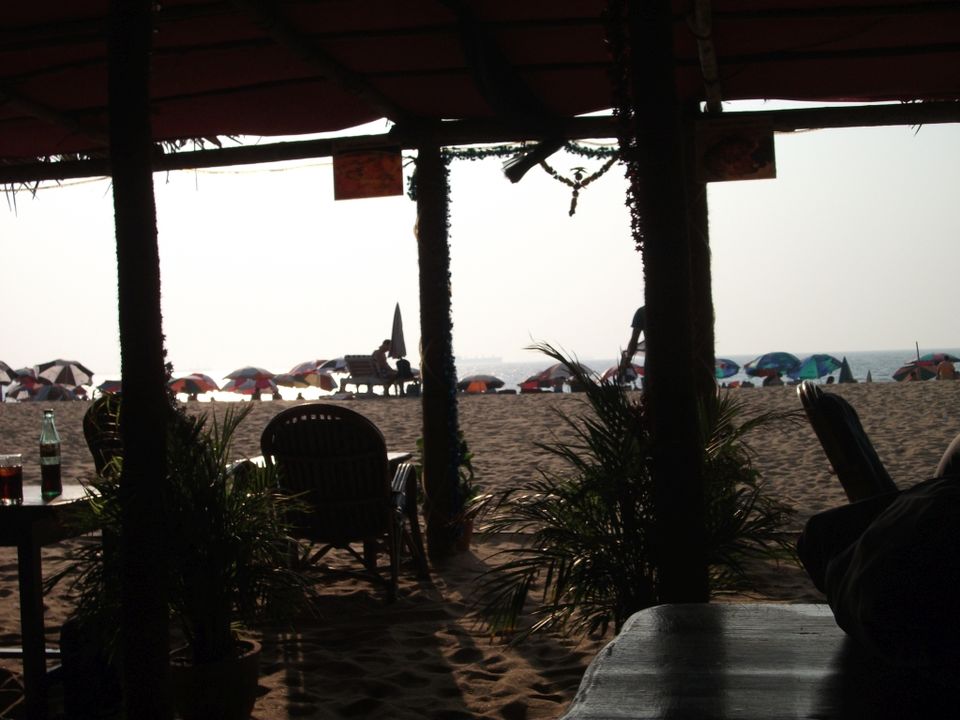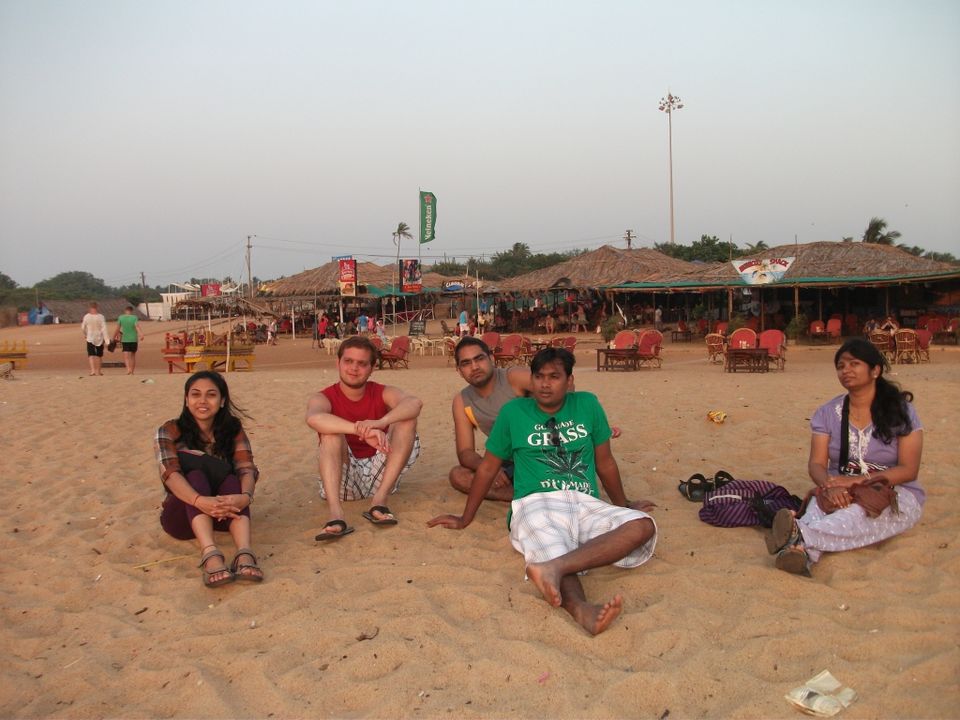 Post that we left for Cruise to spend some quality time there. It was all fun and frolic with many Konkan dance shows and refreshments overboard.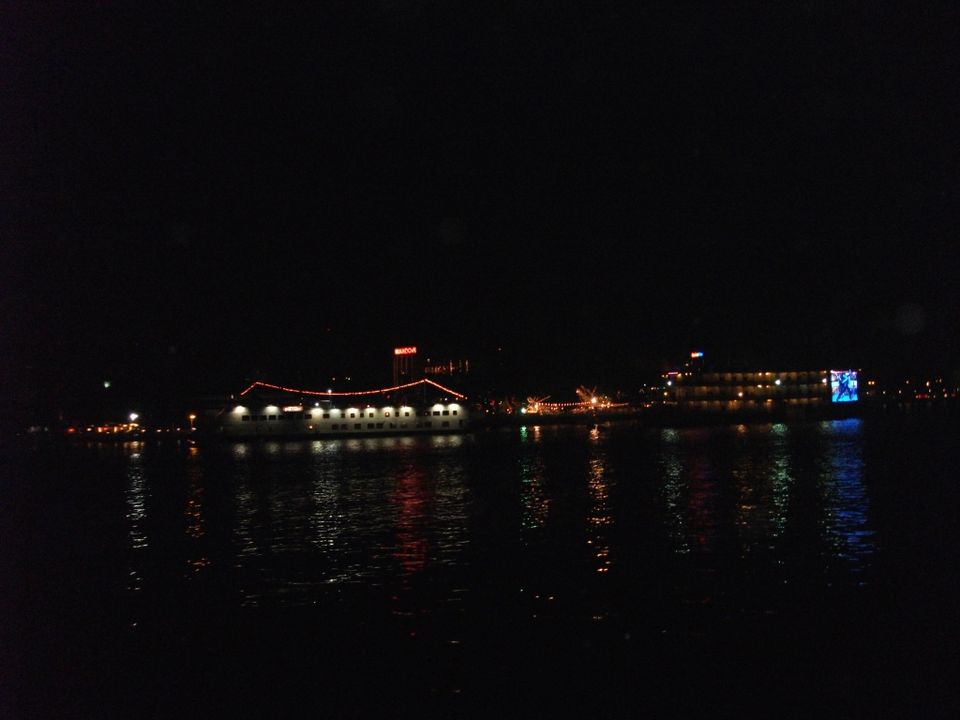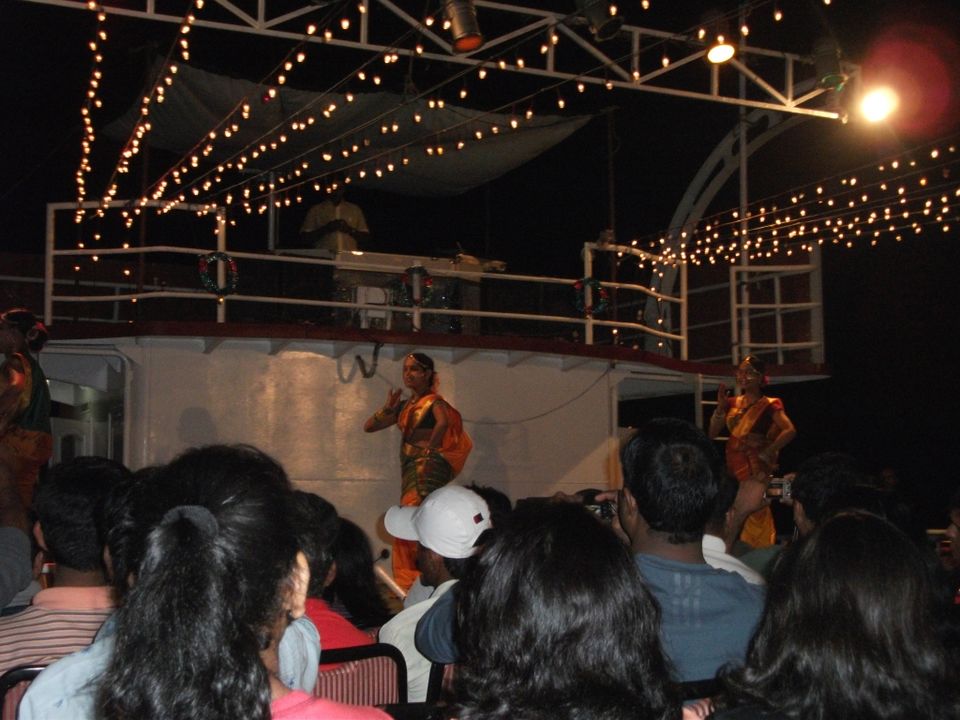 There were beach celebrations all through the night but we decided not to go as we were dog tired by night so we chose to get some good sleep for the following day's events.
We were told by the locals that if we want to see some beautiful dolphins and tropical birds in the sea then the best time is to take a steamer ride at 9 AM. So we chose to get up early in the lazy winter morning and got ourselves to the backwaters.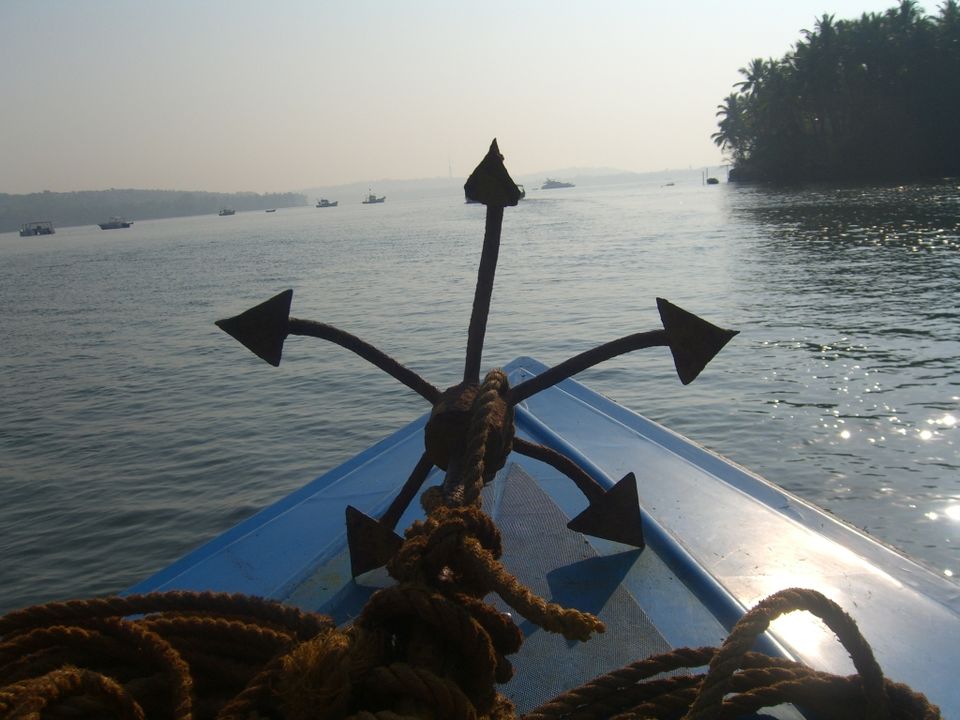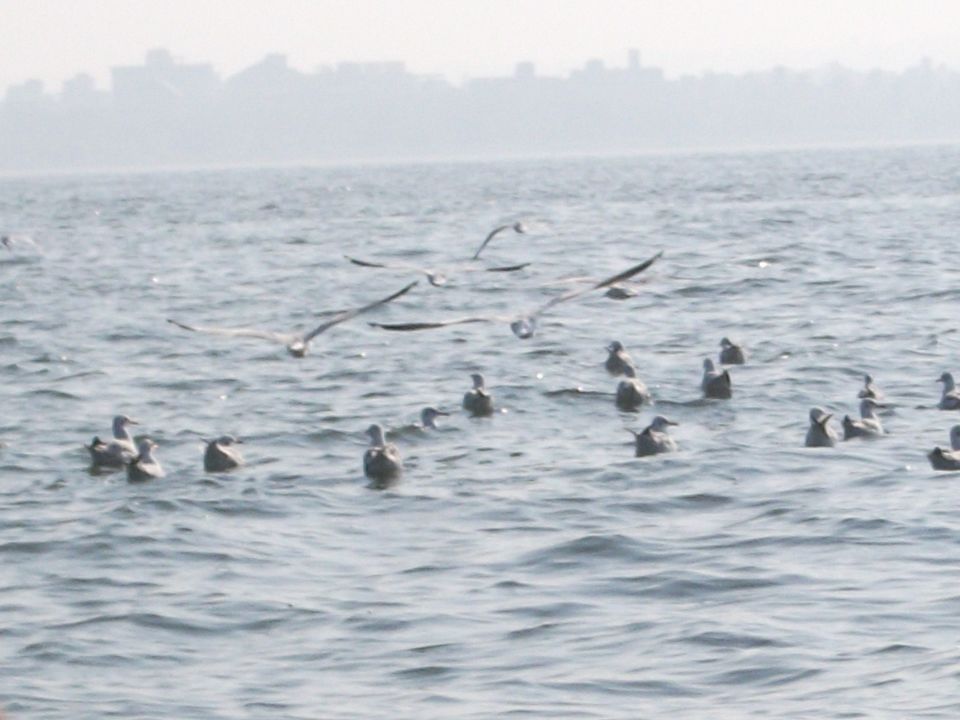 Found a few more interesting places during the steamer ride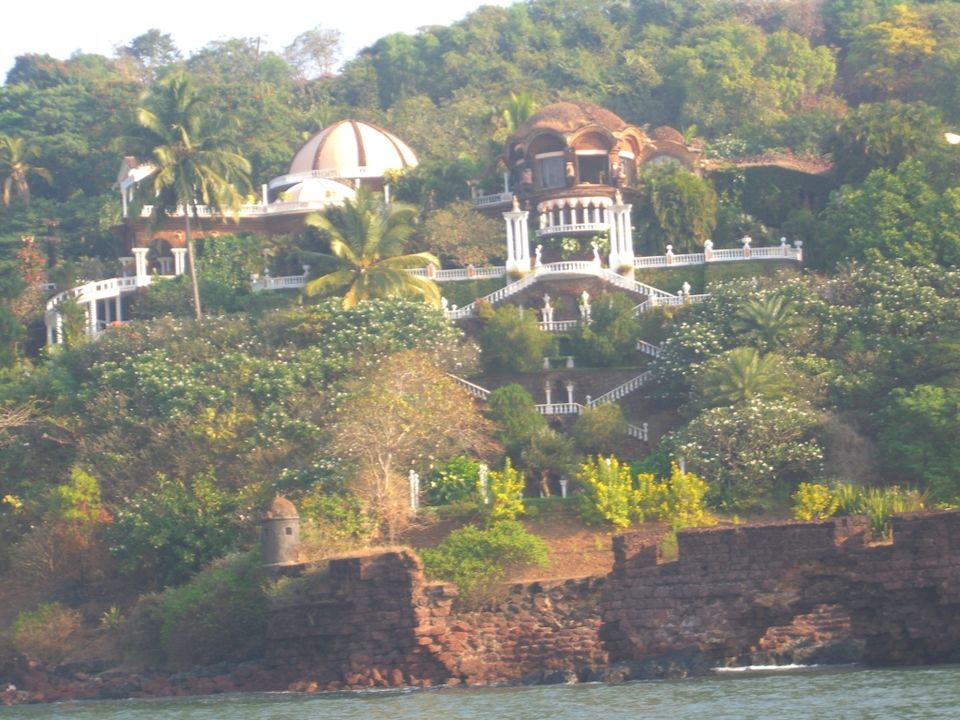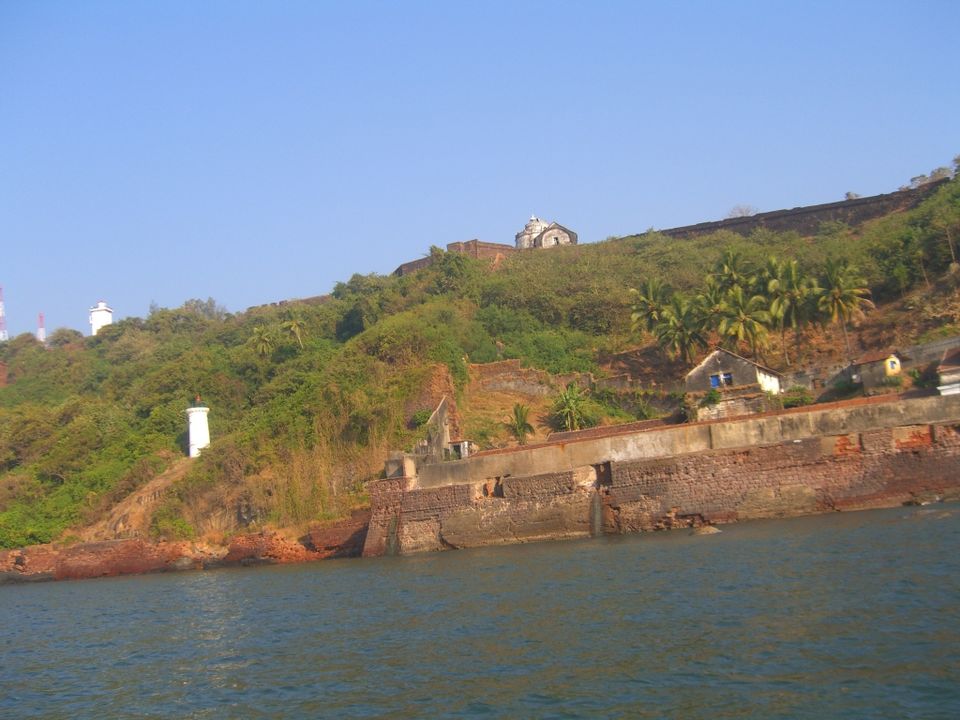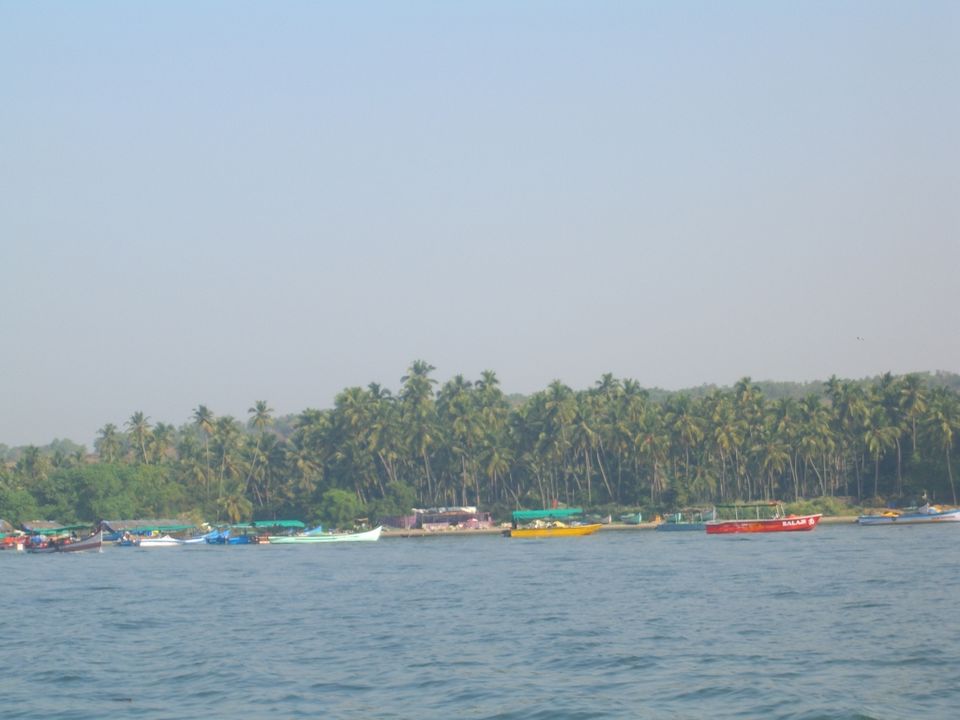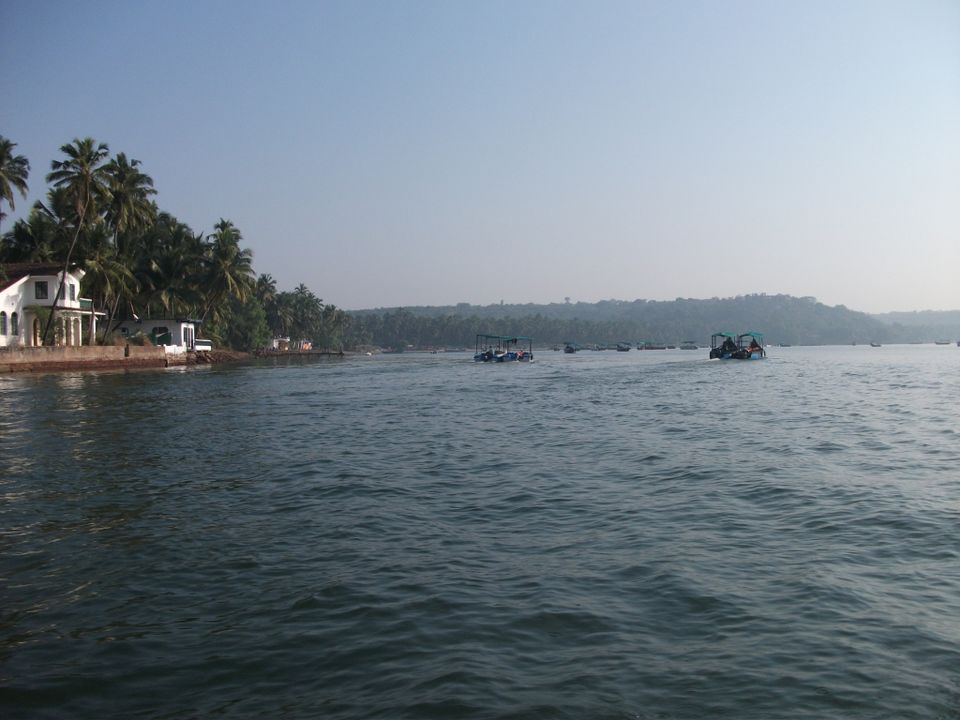 Post breakfast we headed towards the oldest church of Goa - Basilica of Bom Jesus in Old Goa. It's a UNESCO world heritage site and holds the remains of St. Francis Xavier. The beauty of this church made us spend a lot of time there.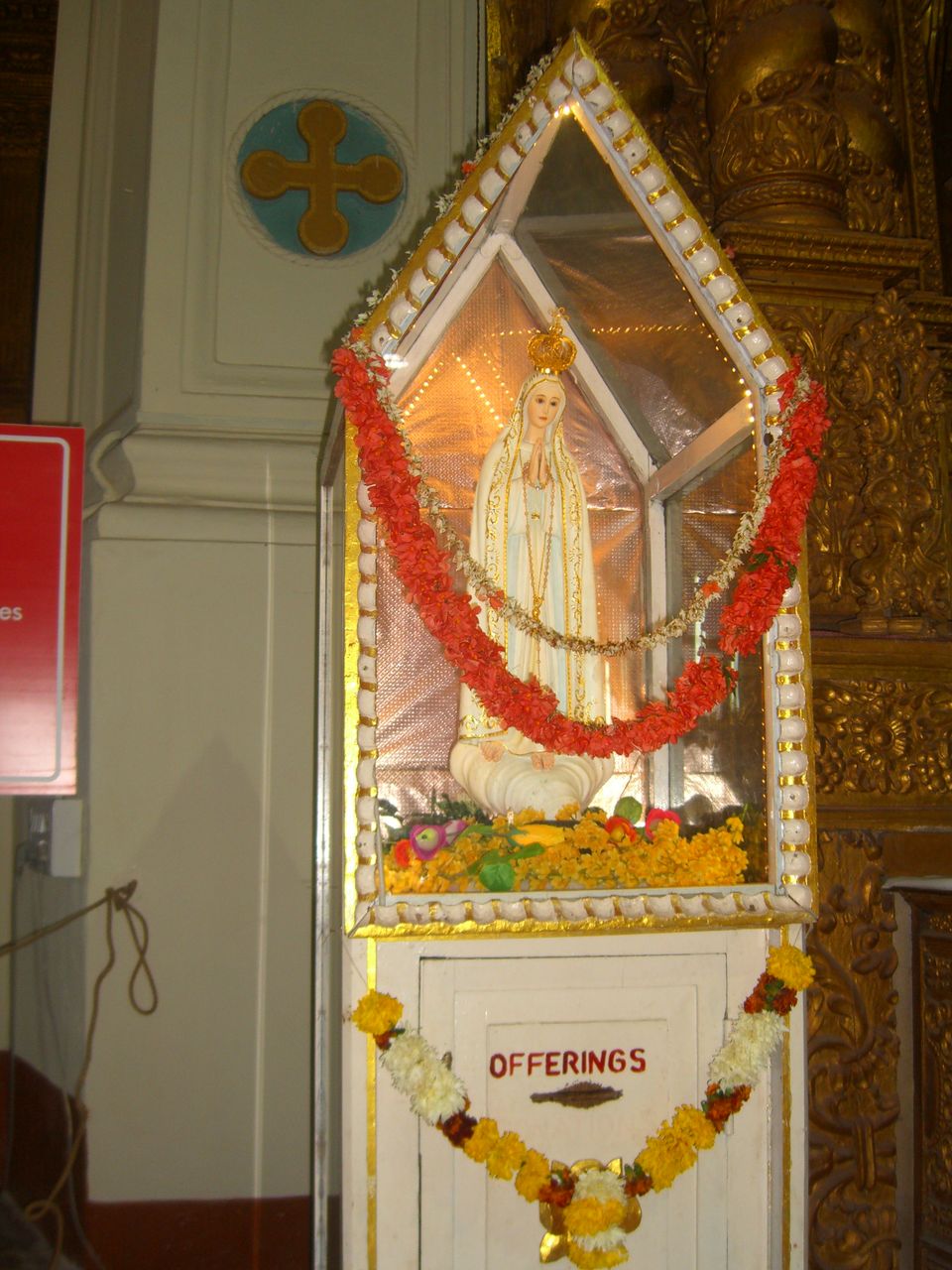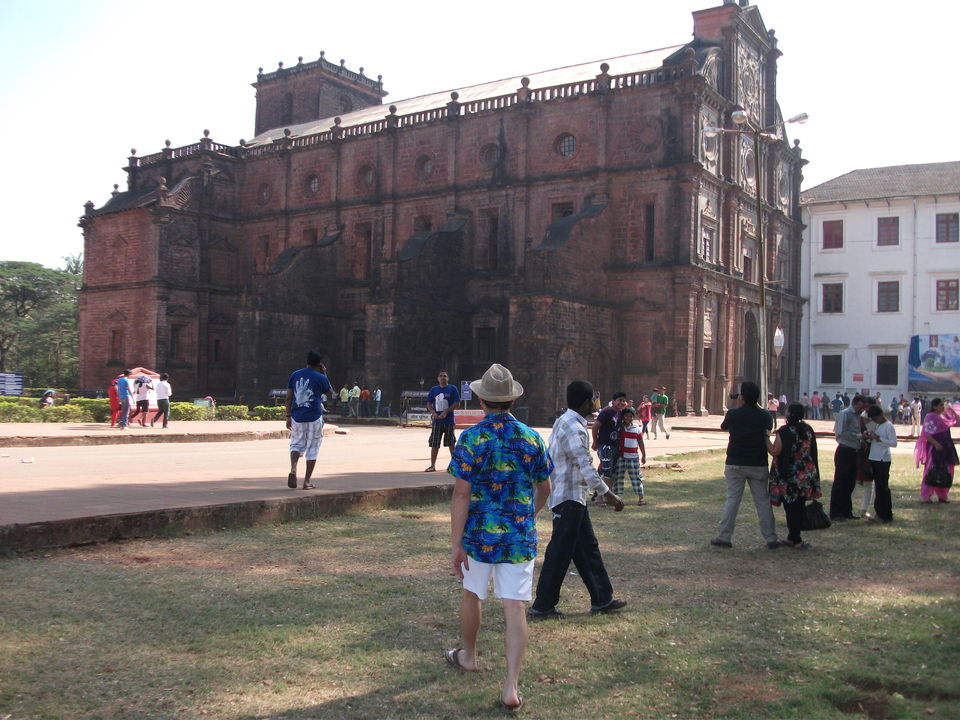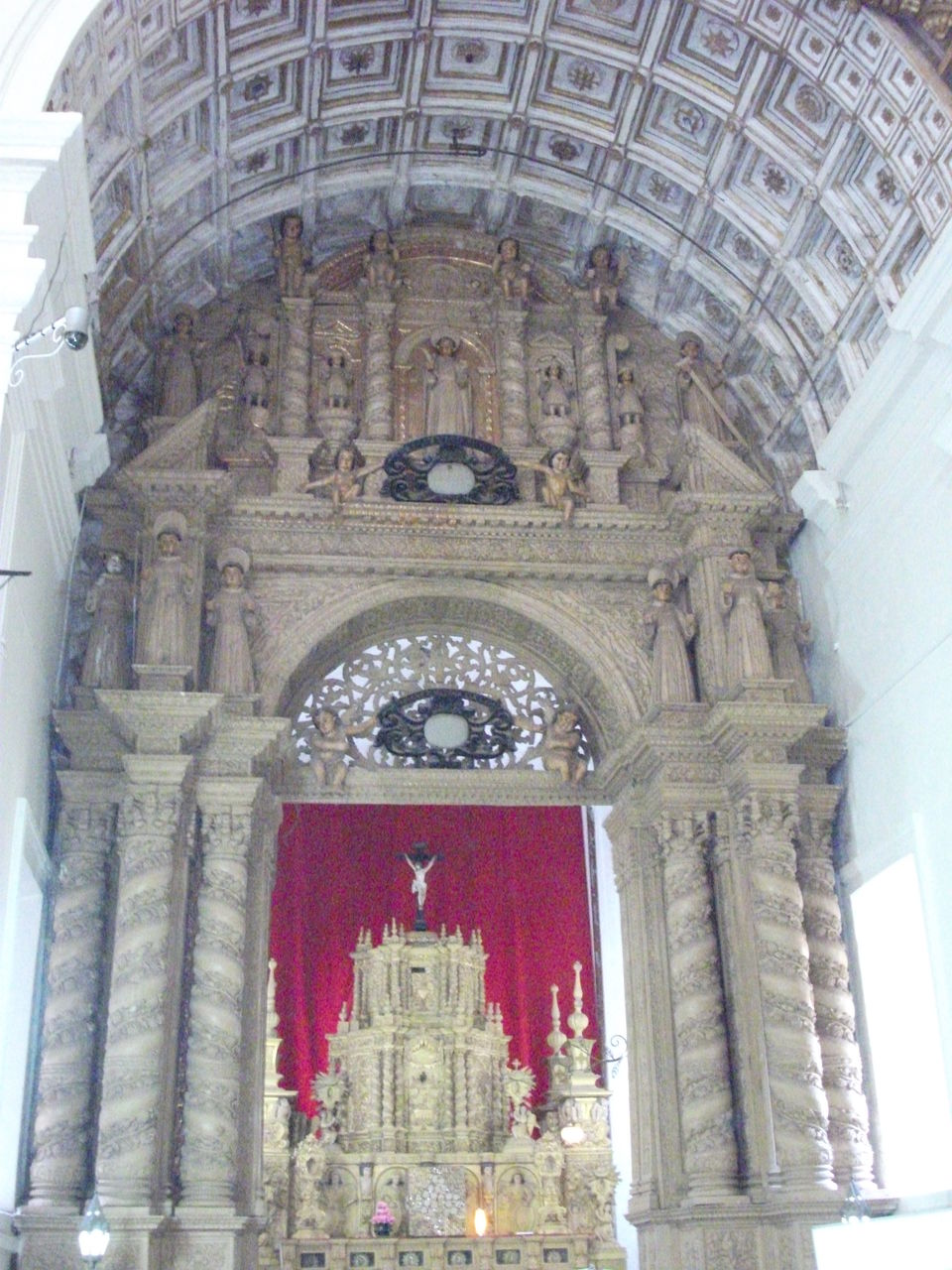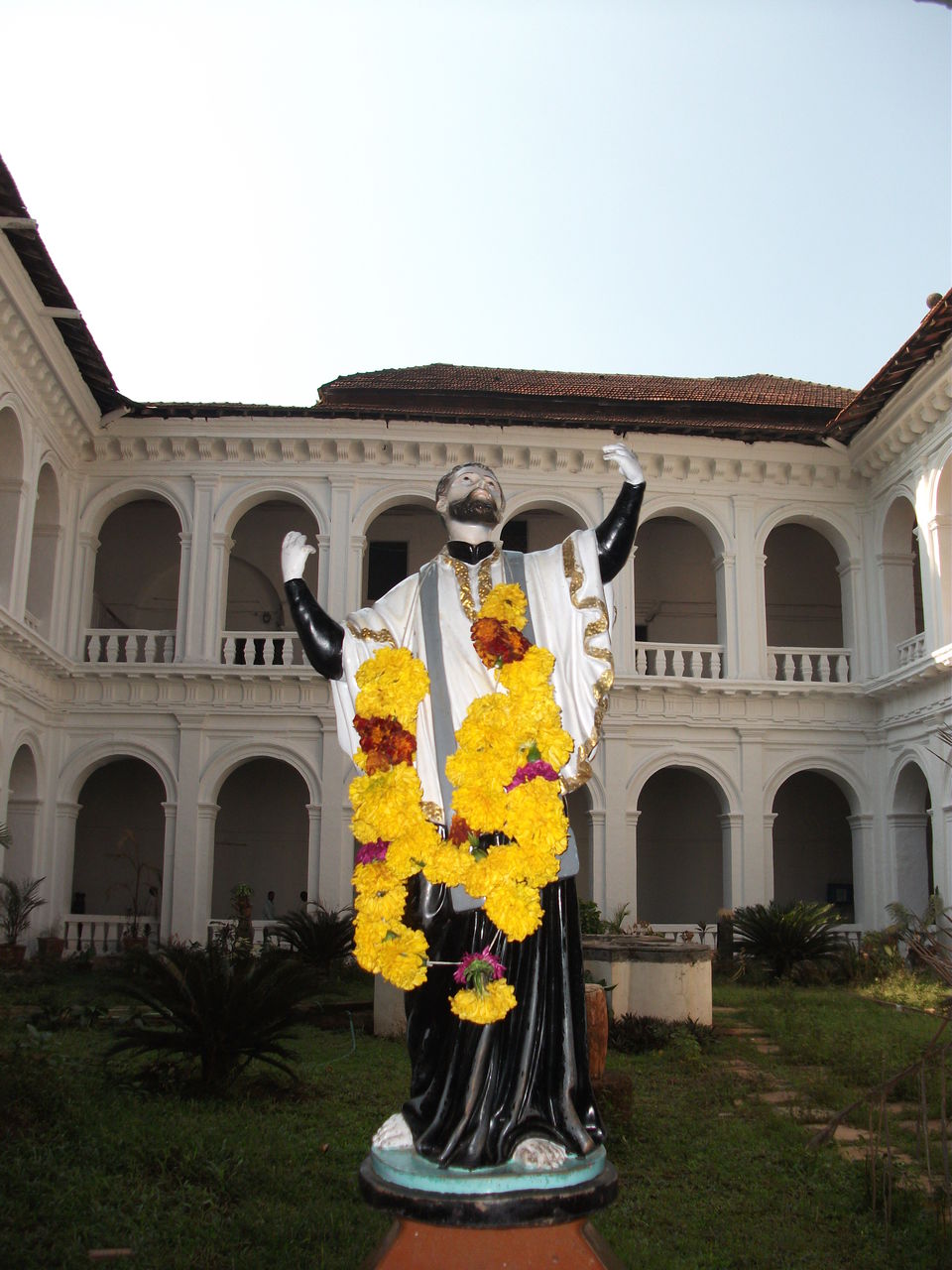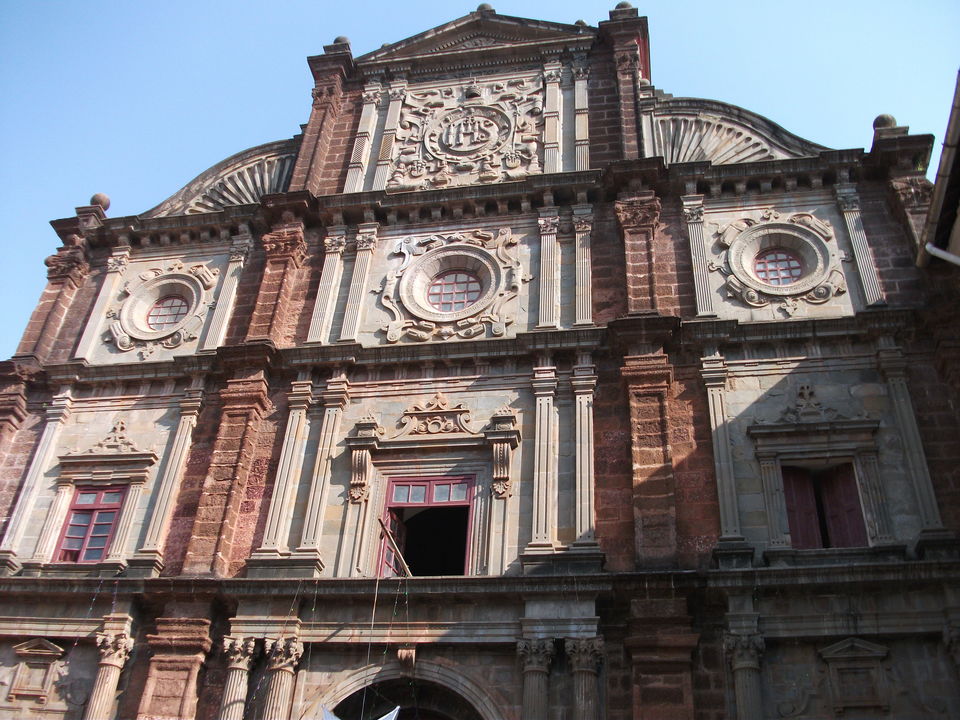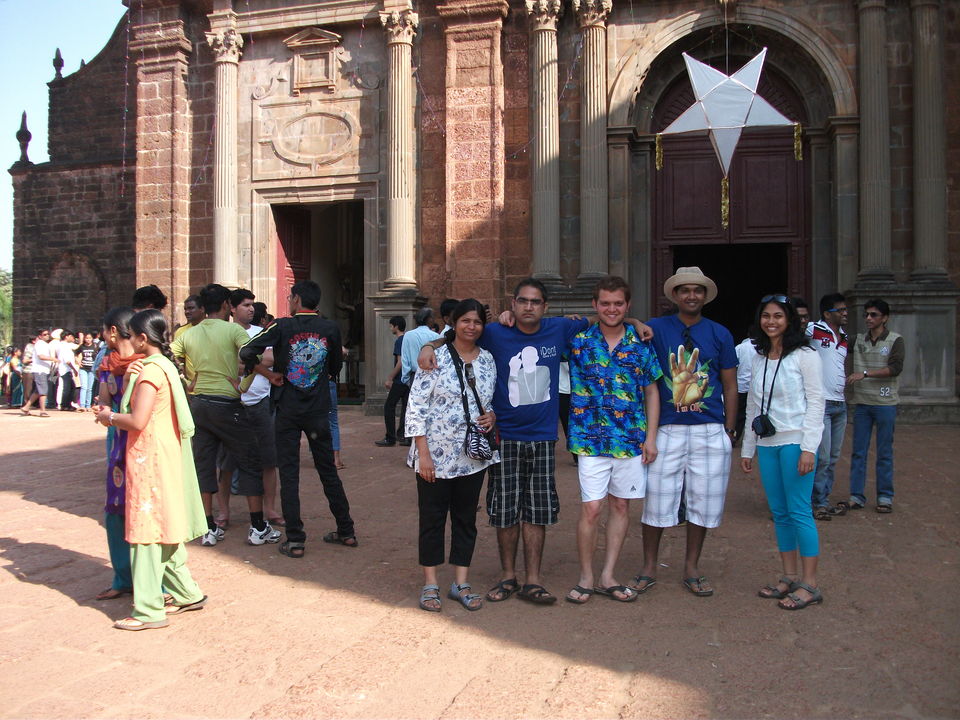 From there we moved to the light house to get a view of Goa from top at night.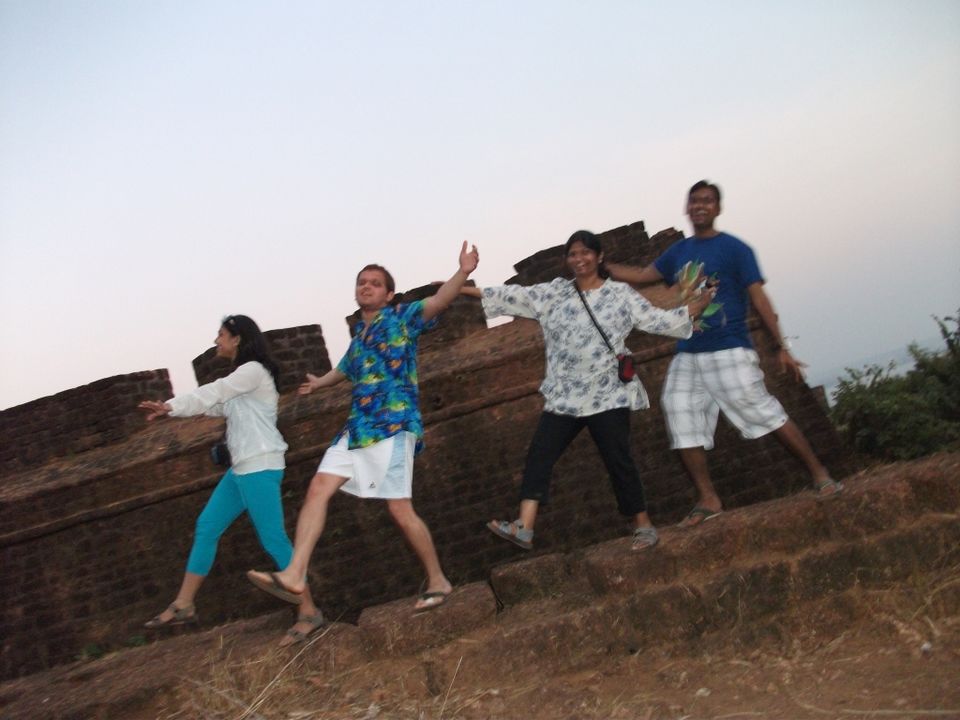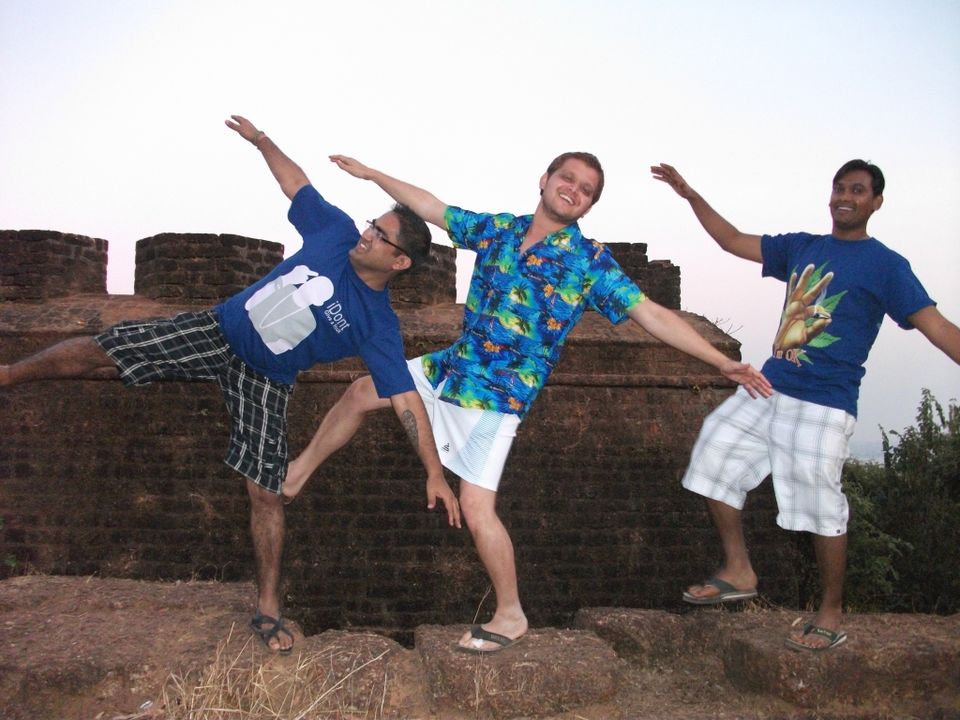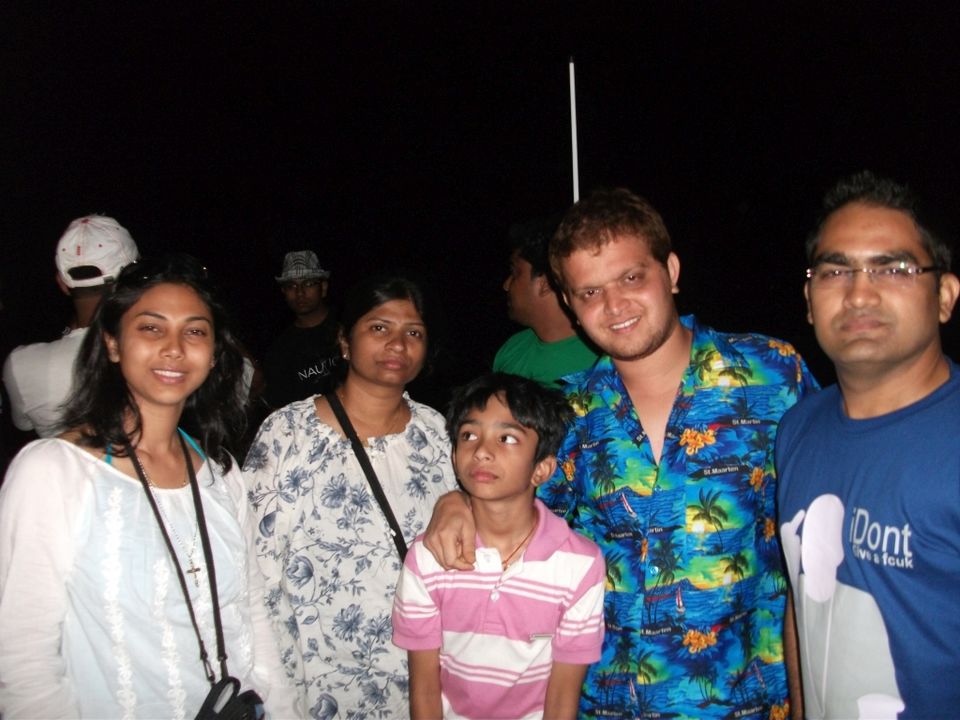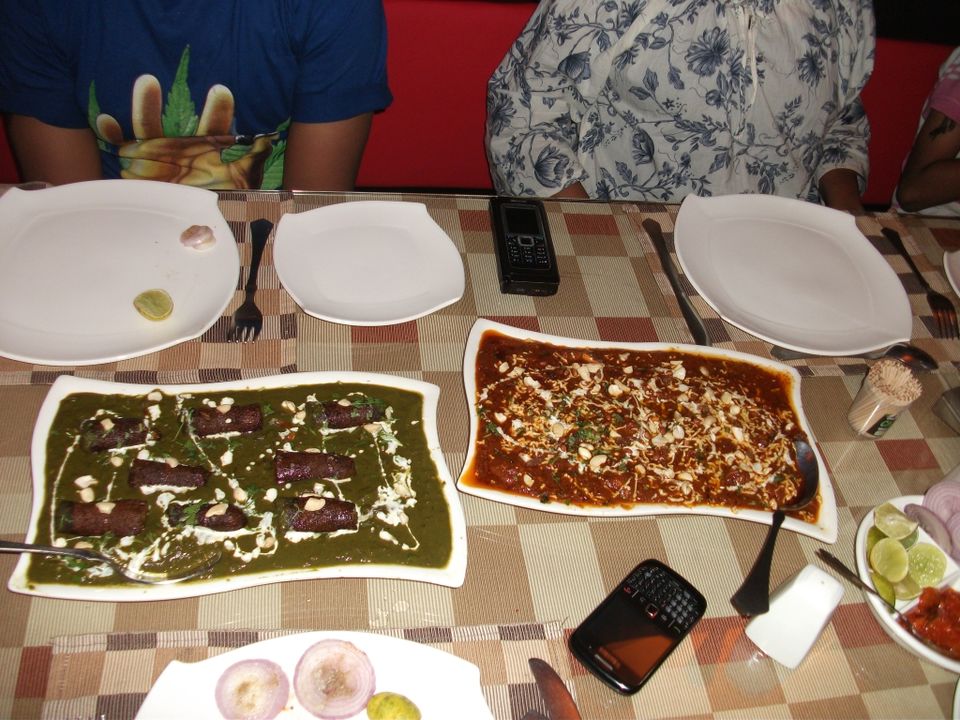 brings our Goa trip to an end on the happiest note!!
Starting back to Hyderabad on a foggy winter morning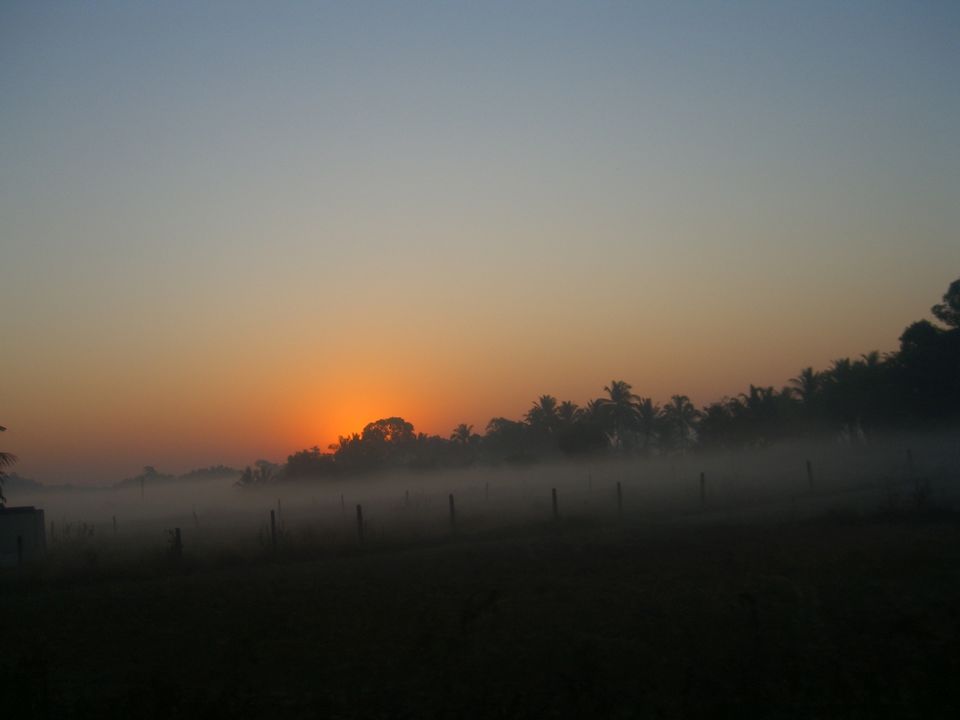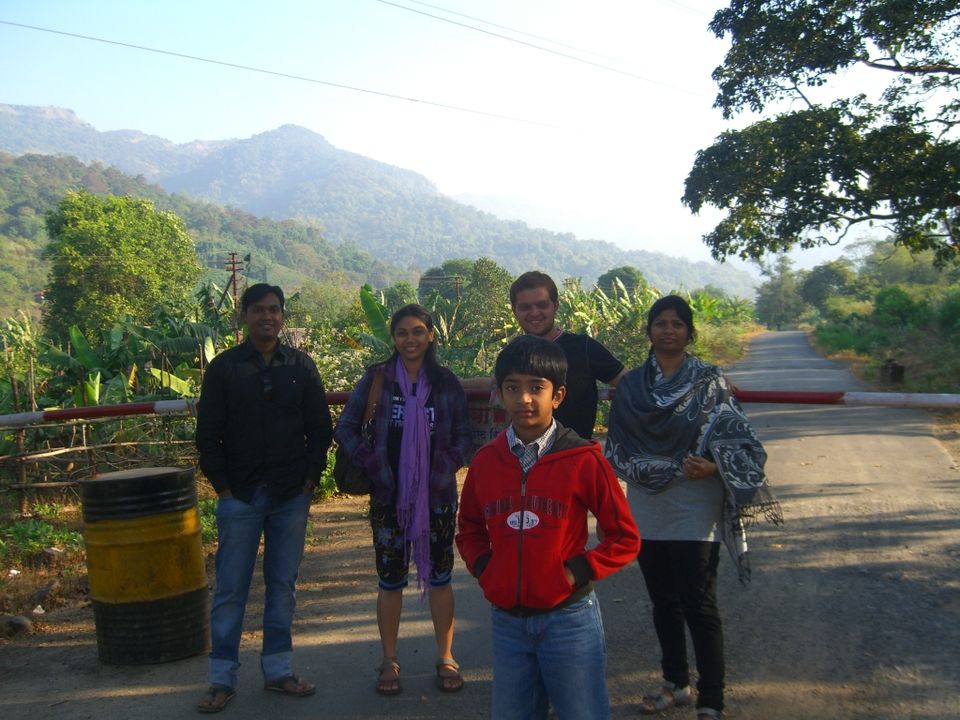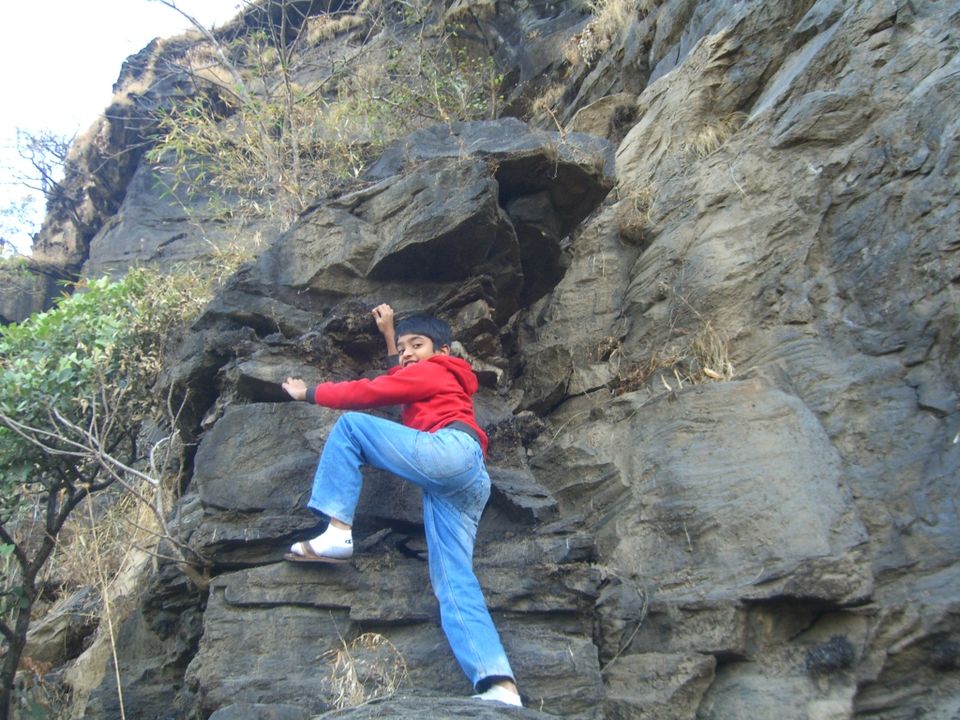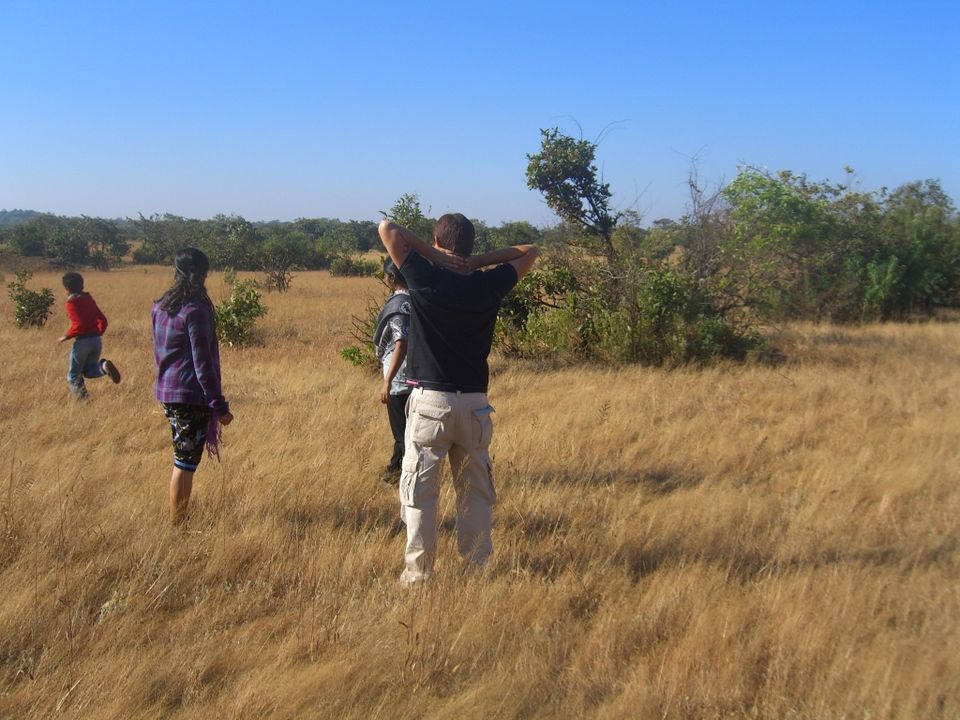 My heart sank as we moved on. That "holiday khatm school shuru" wala feeling. (That "Holiday over school started" feeling)
Bidding a bye not a Goodbye to Goa on the early morning of 26th December 2011. No year so far had ended in such a lovely manner. I promised to meet Goa again and I wish to hold this promise.
Tips:
1. Best time to visit Goa is December 24th - Jan 1st. If you like celebrations and crowd.
2. Budget was INR 7k each for six people in 2011. It will be more now.
3. Choose accommodation closer to beaches.
4. Taking own vehicle is advisable so that you can move around anytime. However one can get vehicles (including two wheelers) on rent
5. Goa is famous for Goan fish curry. And if you have a taste for liquor then do not miss Feni as well.
6. Roadside shopping is amazing. For girls, bags, skirts and lovely accessories are found at economic prices. Do not look for quality.
7. Last but not the least, just go mad and set yourself free. Even if you do not wish to see any tourist places just go enjoy its beauty and warmth. Goa is very welcoming.
Happy Holidaying!!
Frequent Searches Leading To This Page:-
Best Tour Packages for Goa, Goa Tour Package for Couple, Best Travel Packages for Goa, Best Goa Trip Packages, Goa Holiday Tour Packages, Top Goa Packages for Family, Goa Honeymoon Packages from Delhi, telangana to goa distance