Goa, party capital of India, is all about sights of sand, sunshine, beaches and lush green landscape. Mainly divided into north Goa and south Goa, since we wanted a relaxing time off, we spent most of our days in north Goa. The pristine blue sea and golden sand with a chilled beer in hand defined it best. So defying all the Facebook posts and memes about Goa plans, we finally had this trip. The longest trip of my life with my college friends, this one had to be memorable and it was..:) Not sure if it is about friendship or the place , it's been 5 days and still I can not come out of it.The 5 day trip consisted of everything from booze to tea and clubbing to churches.
The Group
We were 3 girls and 6 boys, 2 of us traveled from Bangalore by overnight bus while the other 7 joined us from Delhi.
We reached the bus stop at around 8 am, took a bus to Calangute beach and in between saw the lanes of Old Goa with Portuguese houses all around us. We reached our hotel and the rest of the people joined us in the afternoon. Directly we headed to Baga beach, some of us saw the beach for first time and they were captivated by its beauty. The tossing waves of Baga and people jumping into it for a good amount of time really held us.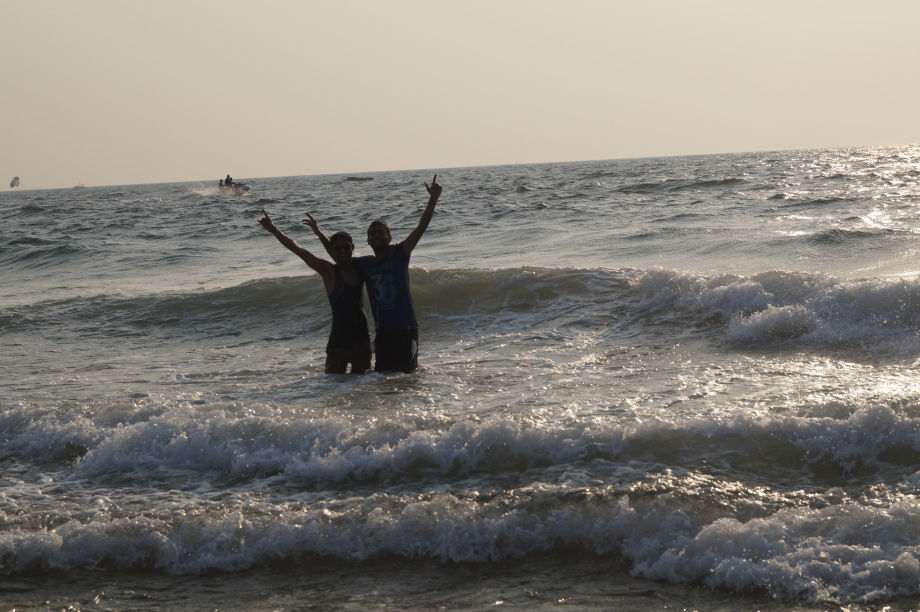 As our hotel was 5 mins from the beach, we went back and after freshening up our next destination was Saturday night market at Arpora. The night market starts at around 6 pm and it is the perfect spot for shopping (if you can bargain ;)) , late night parties and you get to view mixed culture. You will get alcohol here , also you can stay here till late night as during the later part of the night, it becomes all about music and dancing.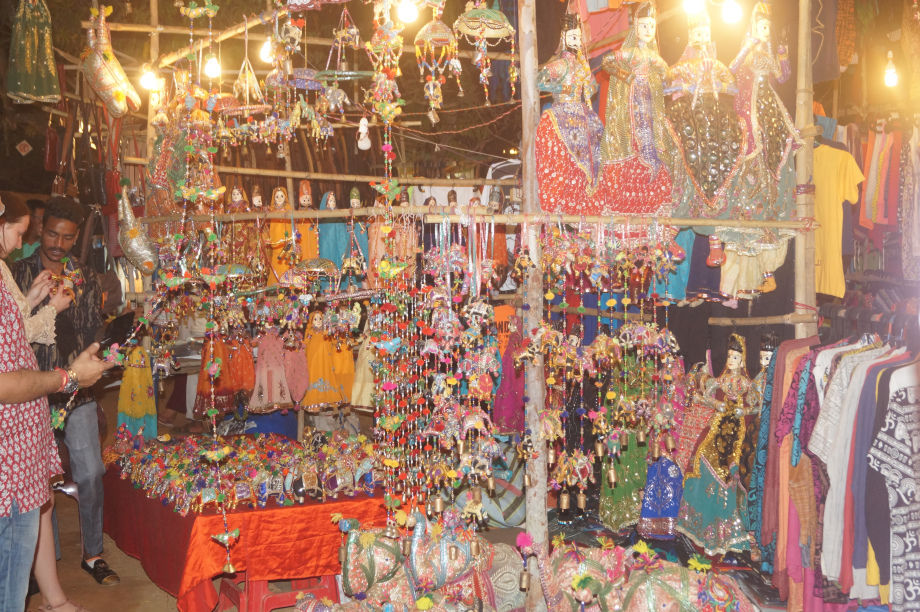 We met a friend's brother and sister-in-law at this place, they took us to a place called as Thalassa, located right opposite to Vagator beach with full beach view. The beach was looking awesome as the moon light was reflecting on the water. The food was delicious here and the ambiance was just perfect for romantic getaways. For dancing, there was a nearby place called as Waters. Some of us danced and literally we had the feeling that the day was not even close to ending. Anyway we called the day off as other wonderful places were waiting for us.
DAY 2
We already booked our scooties the first day, so all the transportation was done through bikes only. Next spot was vagator beach. The beach had clearer water than baga and calangute beach. The waves were in their full mood and bathing in that sea was no less than a bumpy ride. We walked the sandy bottom till the water reached to our height, it felt so good and the cold water gave us chills.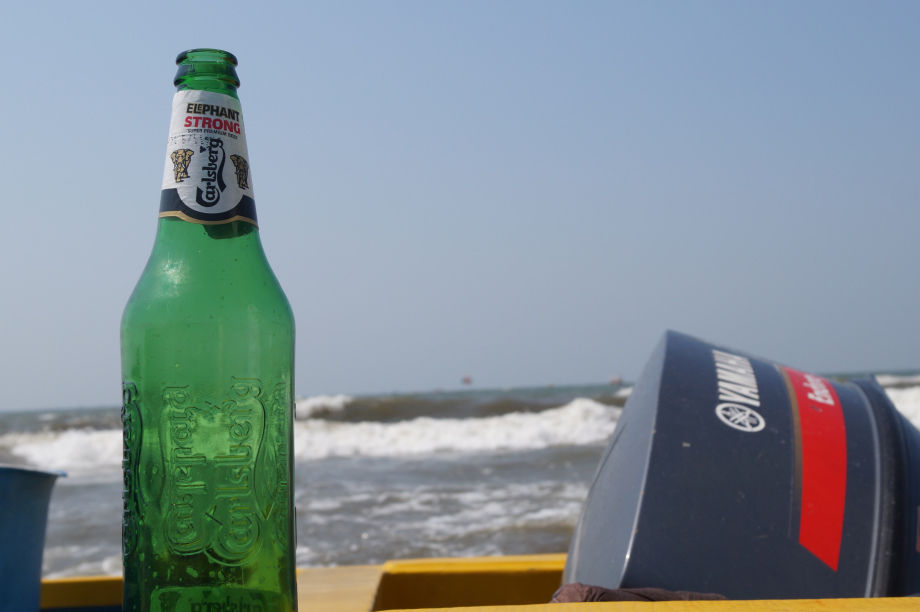 After spending a considerable amount of time, we moved to Chapora fort which was visible from the beach. Chapora fort is famous for one Bollywood movie's shooting: Dil Chahta Hai. The view was spectacular from the top of the fort and at one point there was a rough trail from fort to the beach.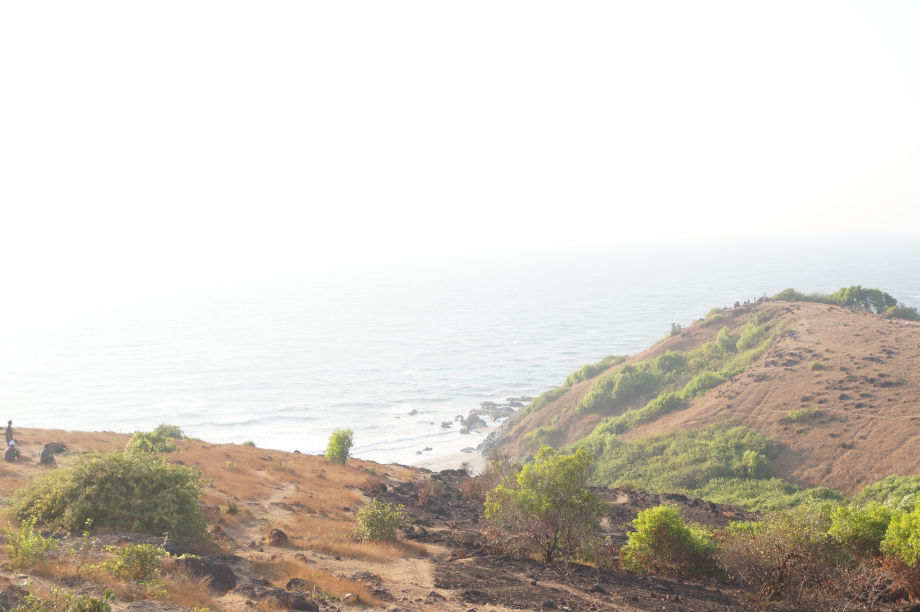 Cricket became our ritual so we completed it ???? Our 3rd day was planned mainly for water sports at Candolim beach. Before that we visited Aguada fort and its lighthouse , on Sinquerim beach.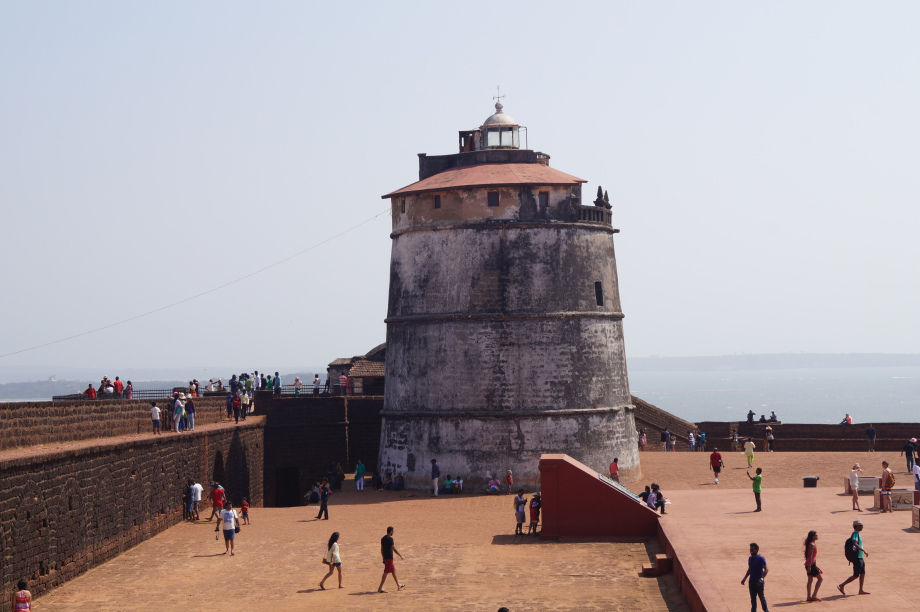 Accommodation
We stayed in a private property sort of area which had 3 rooms and an open area. Booked from airbnb, this place was called as Hilary's House. The best part of the place was open area and it had everything except for the kitchen. Totally under the budget. Just 5 minutes from the Baga beach and we could literally hear the sea waves ???? Recommended.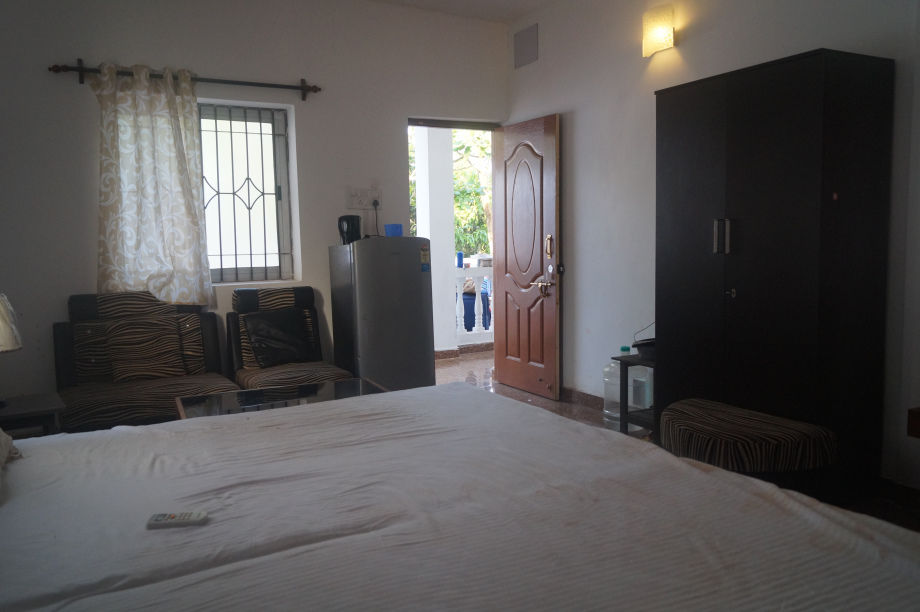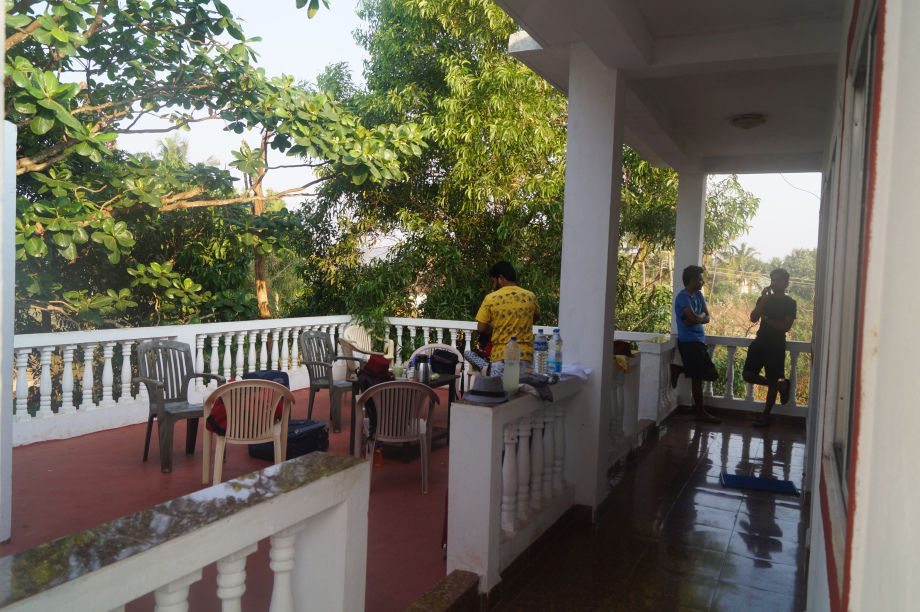 Then came the sunset, the sky turned from blue to pinkish and orangish. The sun slowly disappeared in the sea waves & clouds, engraving the scarlet sky into our minds while the light of the sky slowly faded.
Our morning started at 8-9 am. We had a quick breakfast of bread sandwich followed by the cricket match. In that very small place for match, we managed to play. Our cricket team ????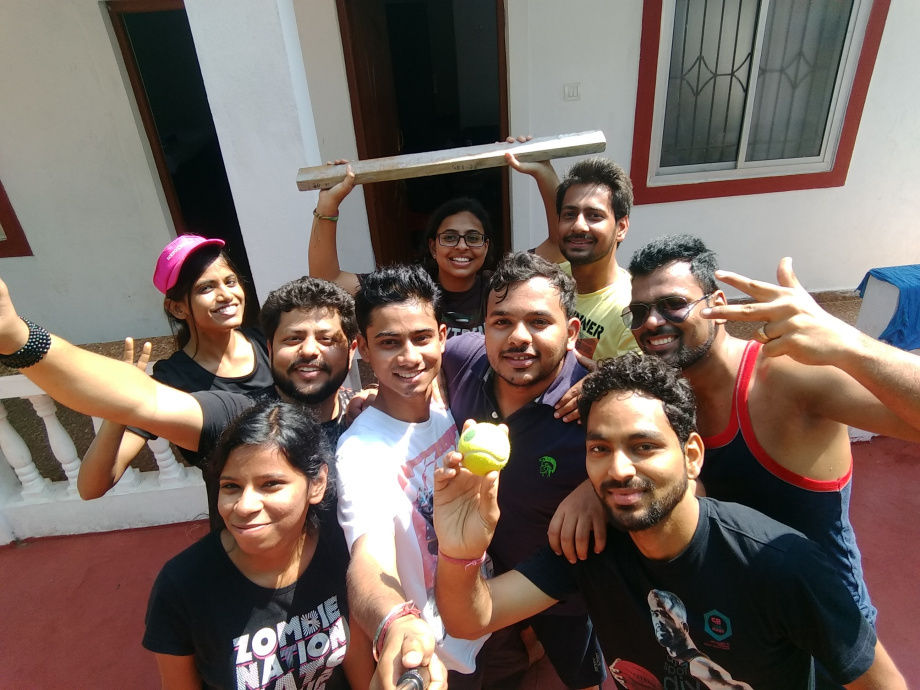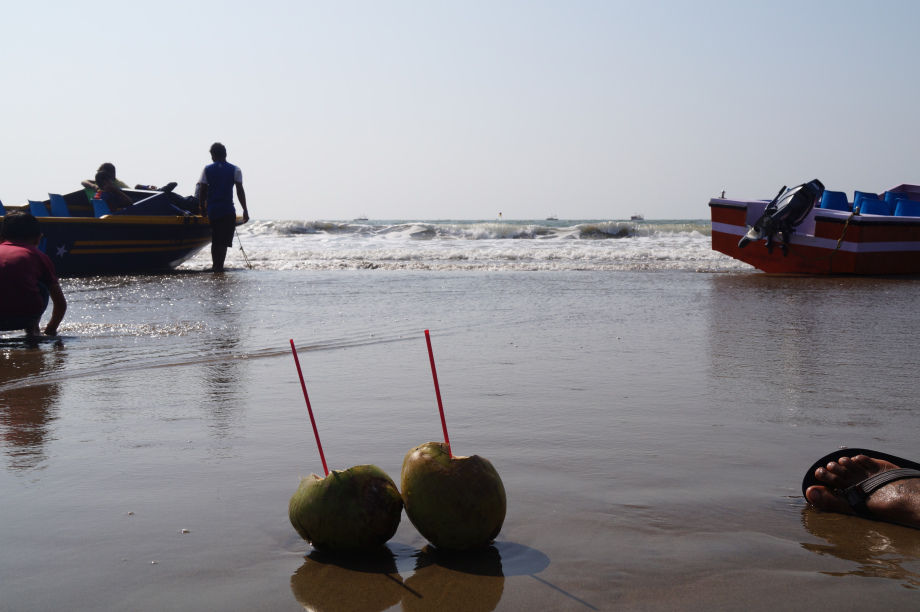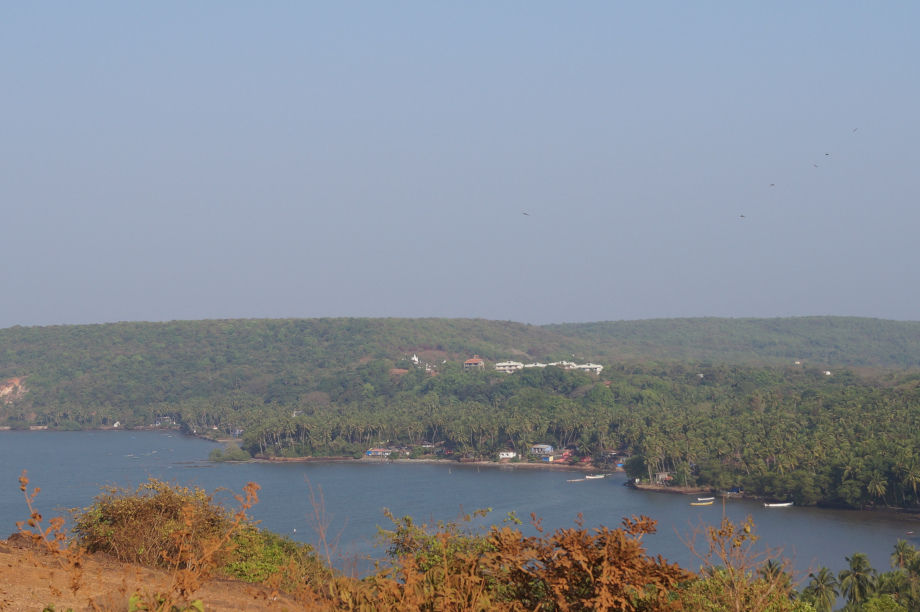 We decided to take that little trip of adventure and moved to the beach. As it was evening time, high tides started. The waves could cover the entire rock in which we were standing and because of that one of our friend got injured, not severely though.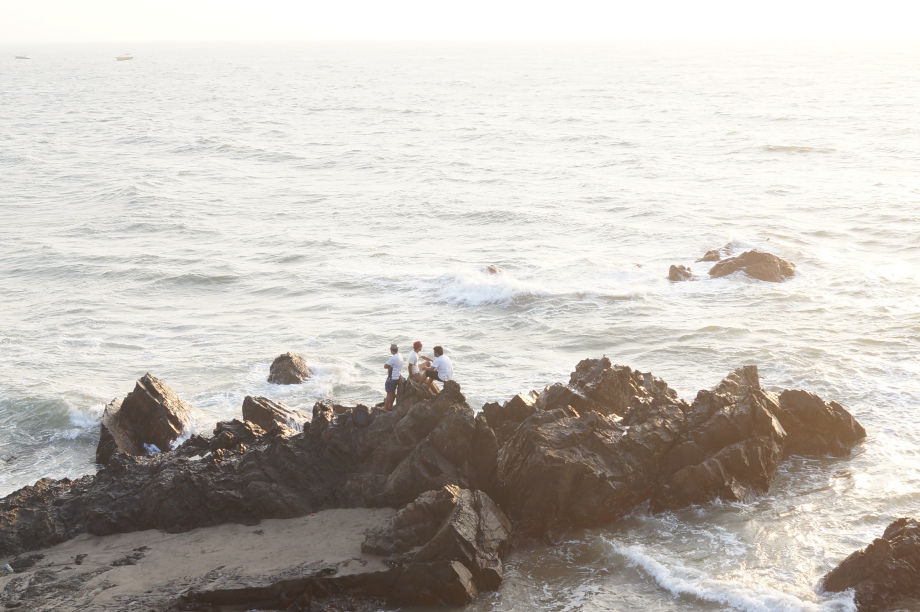 We moved back to the top from the same trail and sunset time was approaching. Sighting the setting of the sun is really capable of moving you to some another world. It was a feast for the eye.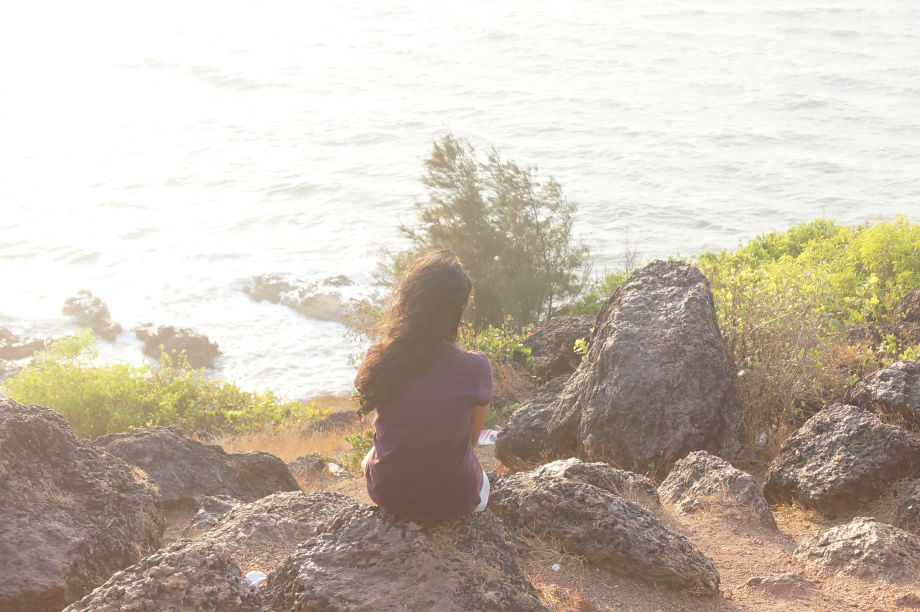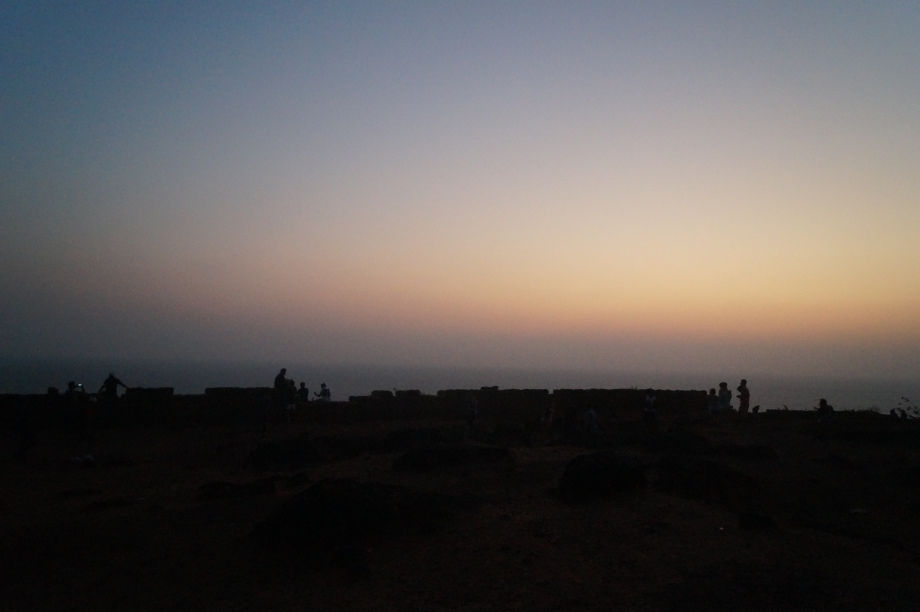 While returning, we passed through Tito's lane. The atmosphere suddenly changed and it was truly electrifying. If you are in Goa then you have to party, keeping this in mind our next stop was club Cubana in which only 4 of us could go as only couple entry was allowed. The entry fee of that place was 1000/- per head with the luxury of unlimited drinks. The place was a different world with booze, poolside and dance floors. Sitting atop at a hill, this place boasts of multi-levelled dance floors, shines brightly as the whole place is neon lit and the pool side area makes it a perfect rooftop night club under the sky.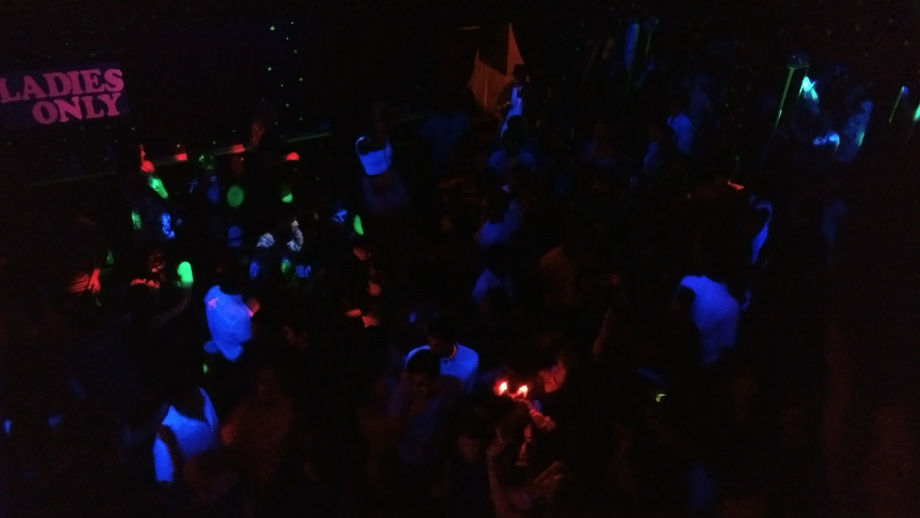 We had drinks, danced and danced, had a chilled out time with pizza near the pool side. An amazing experience it was and by the time we reached back it was already 3 am.
DAY 3
Aguada fort is one of the most popular tourist destination of Goa. It is the largest fort preserved in Goan history.We clicked the photos here and without spending much time moved to Candolim beach for water sports. Candolim beach is less commercialized and is quite peaceful.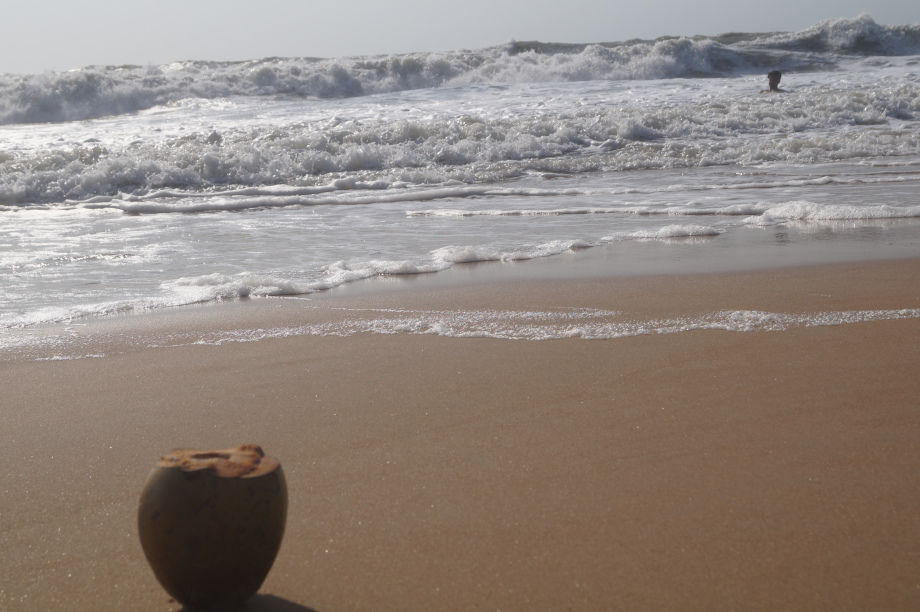 That day was sorta rough for water sports so as usual we relaxed on the beach and shifted our water sports plan to next day morning. In between we roamed around the area and during the sunset time, we were on our shacks and trust me, it was really a wonderful sight to behold.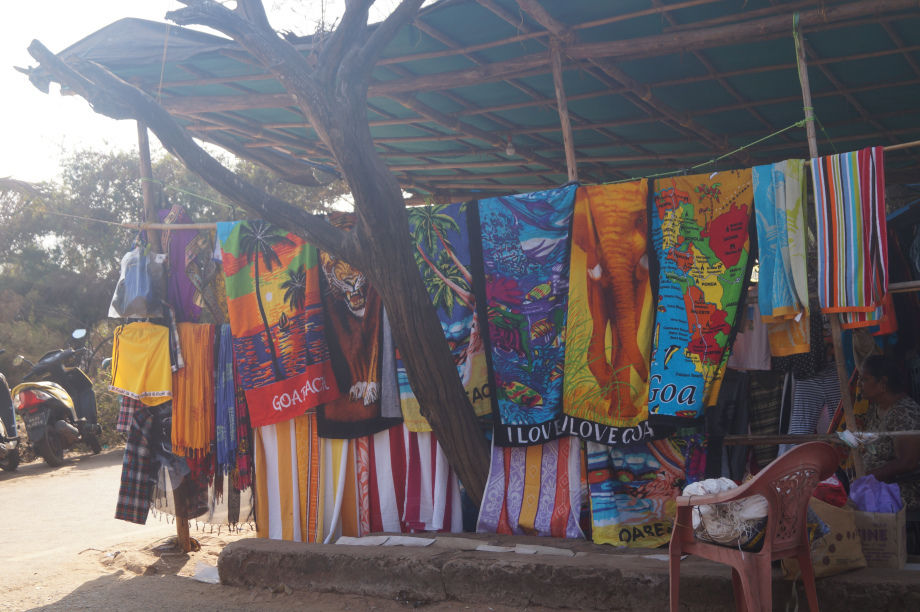 The night time we spent on the Baga beach having dinner and getting high. We had some Goan delicacies like prawns and goan curry. The food was yummy and the cool breeze was coming from the sea.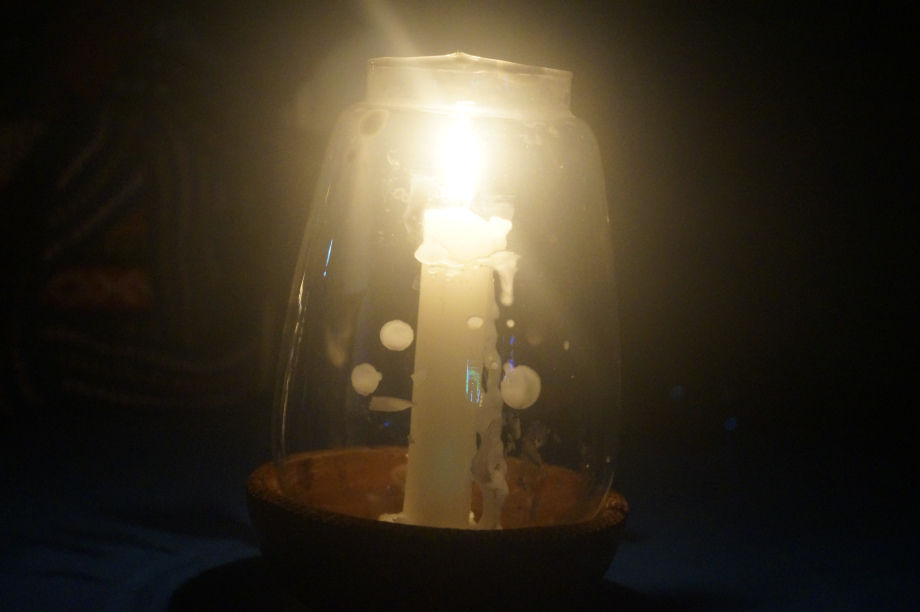 We had a great quality time, also we tried Karaoke ????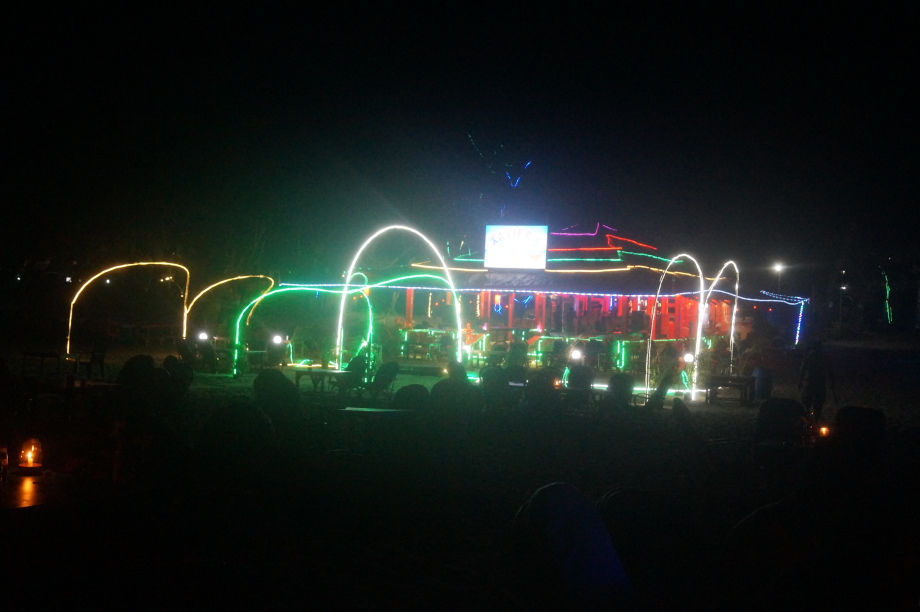 DAY 4
This day was mainly booked for visiting old Goa, but due to pending water sports we tried our luck in the morning but damn the high tides..! Again, shifting our plan to next day we started towards old Goa. Our main attractions were Basilica of Bom Jesus and St. Francis of Assissi church which are located opposite to each other. Due to some miscommunications and wrong navigation, we landed to Mapusa instead of Old Goa, nonetheless the drive was good ???? So we headed to the city of Panjim surrounded by river Mandovi and casinos and night cruises. Had refreshments there and then finally moved to the two churches.
Basilica of Bom Jesus holds the mortal remains of St. Francis Xavier. It is a world heritage site and its architectures are definitely a masterpiece.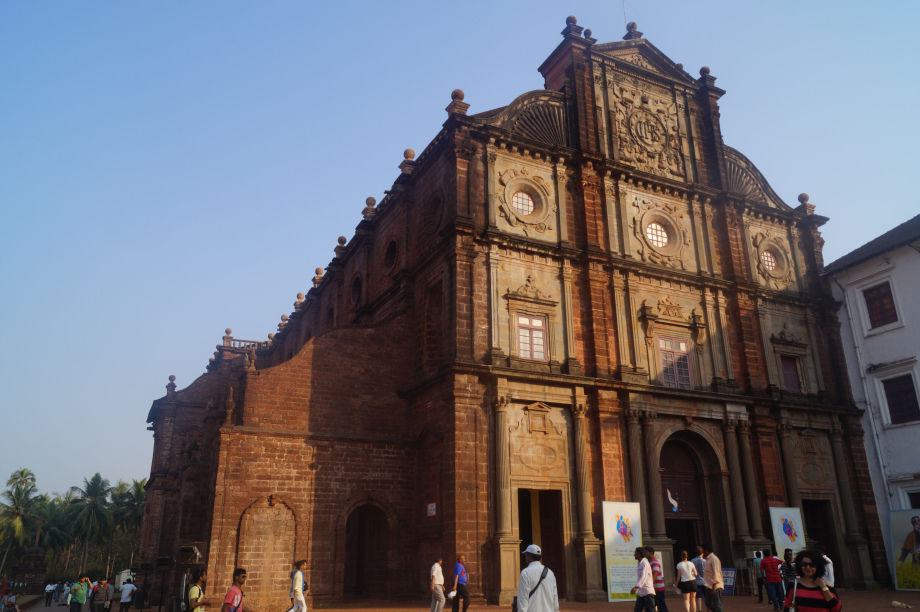 Right opposite to this church is located St. Francis of Assissi church which was built by Goa and has some impressive sculptures and paintings.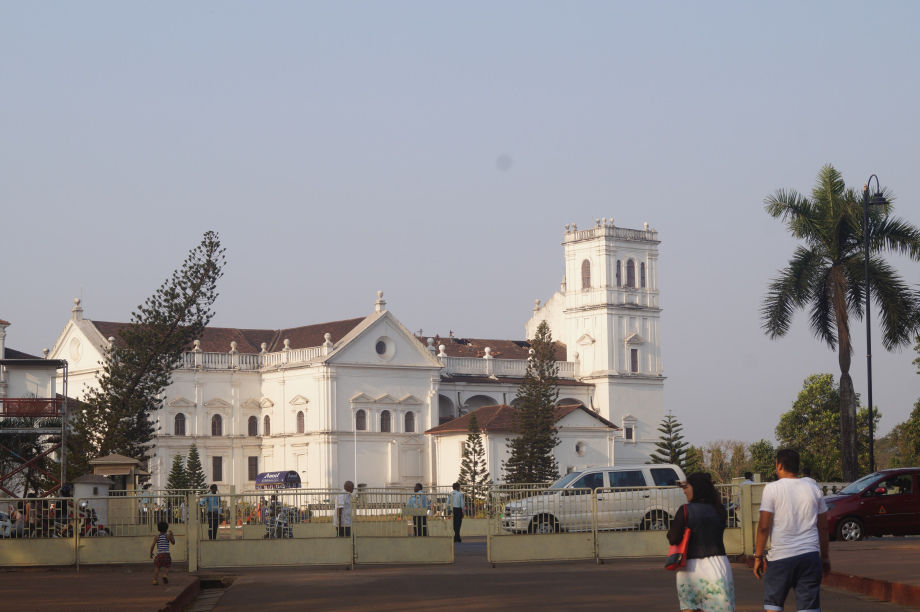 On our way back we bought some Cashews and related stuff as Goa is famous for cashew and Goan spices. Some of the people got their skin inked. After a long ride, we reached our area and had to wrap up early as next day, also the last day of the trip, was completely packed.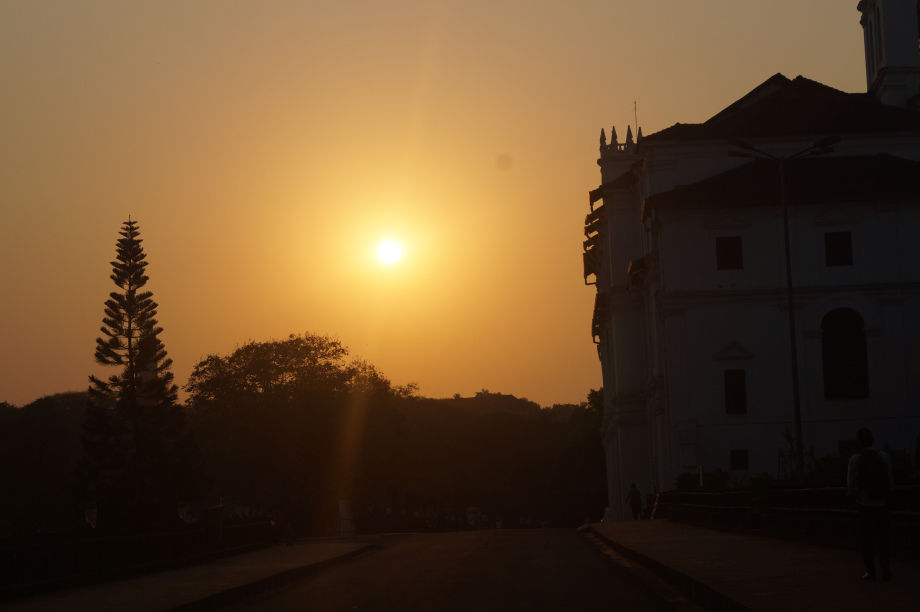 DAY 5
We had a refreshing cup of tea in the morning and it was a long drive to Dudhsagar waterfalls. The water falls where the flow of water was purely milky, thus deriving the name, the place where famous movie Chennai Express was shot and also has the railway tracks in between where trains stop to give the glimpse of this fall to the passengers. So we had our Ertiga booked, reached the place after around 1-1:30 hours,and as expected there was a queue for the ticket.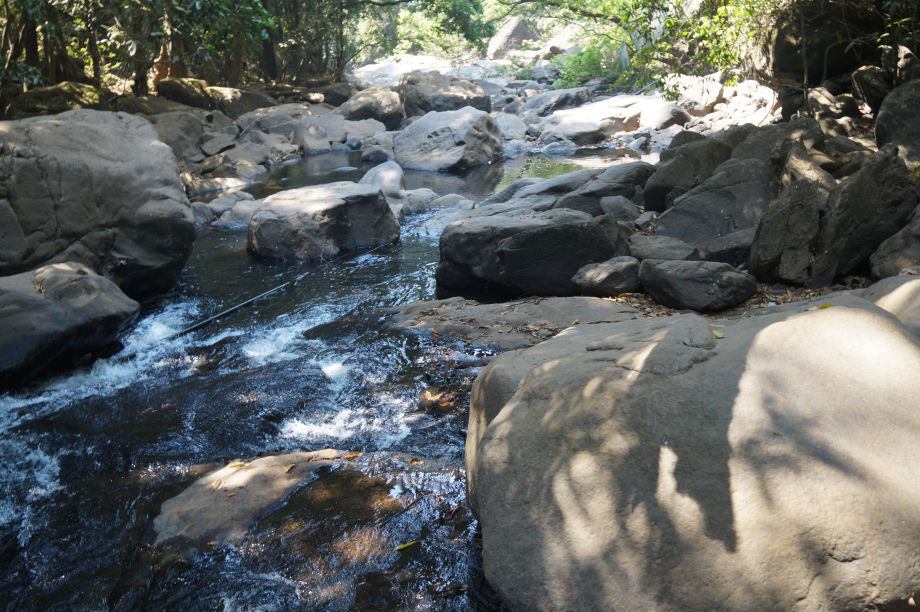 And from there the jeeps take you to the place. They won't allow more than 7 persons in a single jeep and you have to take a life jacket as it is mandatory. So another 45 mins to reach the waterfall. Finally we reached and were in awe of the place.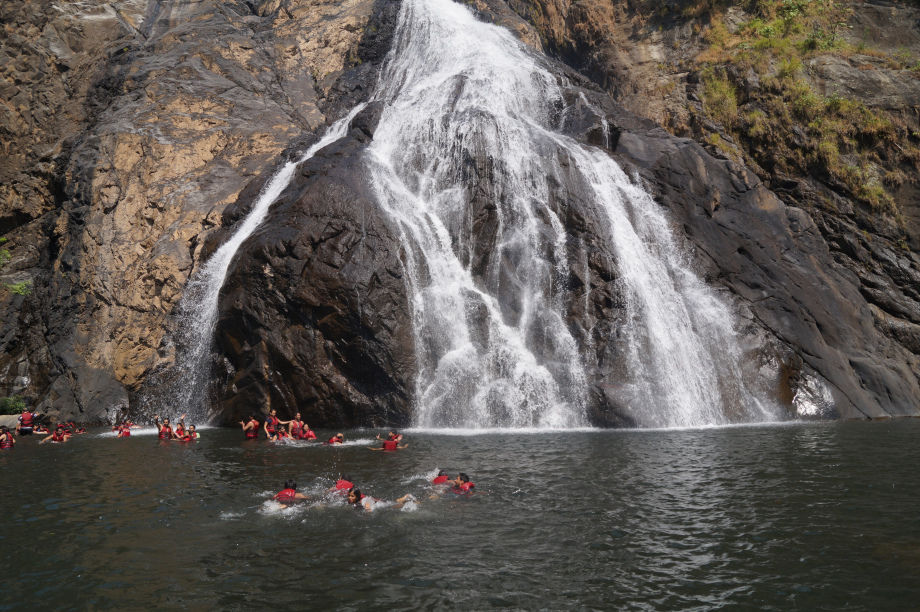 People could swim in the water and there were fishes floating in the water. The water was so cold and those who swam in that water had their lifetime experience ????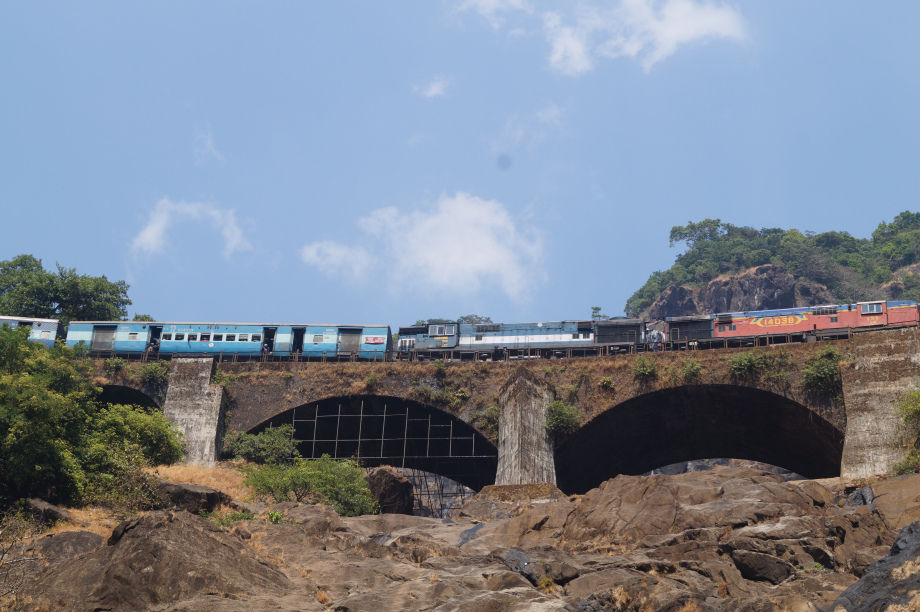 With lots of memories we headed back and the most important part of our trip was still remaining- water sports. Finally in half an hour we did para sailing and jet ski.
Packed all the stuff, did some last minute shopping, had tattoos too, we finally managed to leave north Goa at around 8 pm for airport and reached Dabolim airport at 9:30 pm and the scheduled departure of flight was at 10 pm. Somehow the flight was not missed and this brought an end to our to-be-cherishable-for-lifetime trip.
FOOD OF GOA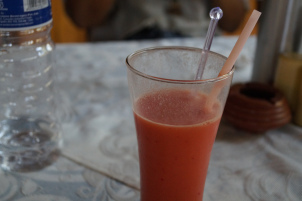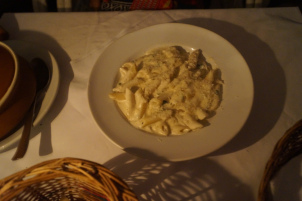 This post was originally published on Eats And Explores.
Frequent Searches Leading To This Page:-
Best Tour Packages for Goa, Goa Tour Package for Couple, Best Travel Packages for Goa, Best Goa Trip Packages, Goa Holiday Tour Packages, Top Goa Packages for Family, Goa Honeymoon Packages from Delhi