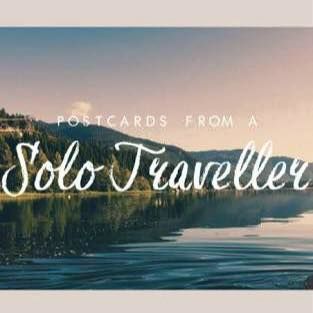 Instagram: solo_escapist
*Cheers To Dad*
Dad, I am so thankful to God that you are with me. You are one of the most precious gift God has given to me. I am really greatful to him.
Thank you so much for understanding me, my passion, my choices (even though many times you don't like it, I know that) but you still support me. Always.
I really want to thank you from the core of my heart, that you are confident of me travelling alone, anywhere. Especially, in a country where guys are not allowed to move out alone, but you let me to do so. I know internally you are concerned and being a dad it is always there but I thank you for understanding my choice. I know this world is not at all safe place esp for a women travelling alone. And why only women, even for a man. But I still remember the day, when I was kid (std 9th)- "you told me don't fear anything, just face it because fear just kills us everyday". And now I realise "how fear can kill us, if we don't overcome it by facing it and fighting with it".
.
I know you told me, how society outcasts people who " strongly believe in being honest enough to do what they actually want to do". And I fact honest enough in everything. But dad, trust me my prayers are that "Lord help me in breaking every chain and guide me". .
I really don't care even if society or relatives mock at me, outcast me or something else. But I am glad and happy that I have such an understanding dad like you. Thank you for that trust and understandings. I love you. .
Lastly, I would say "please please follow your passion and dreams". Trust me one day you will shine and you will never regret. Never. And lemme tell you living the dream is not at all easy, there will be lots of pains, sleepless nights, endless efforts, lots of struggle. Just have faith and fight back! You will win. .
Just go for it guys! You can do it.