Ladakh – a travellers dreamland with high altitude ranges, scenic beauty, difficult terrain and unpredictable weather. It has been said, no other fairyland comes close to when talking about the adventure, thrill and excitement that offers Ladakh.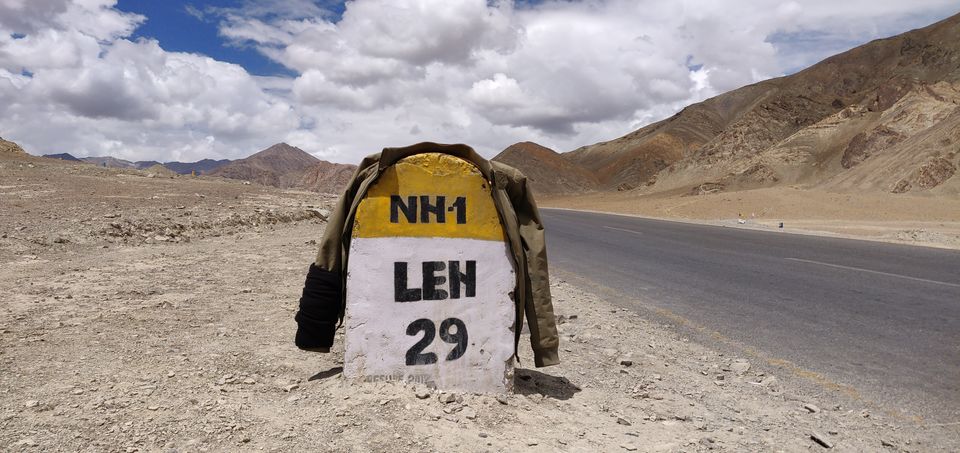 How did we plan to go ? route plan ?
After loads of brainstorming, we came to know that some people in our group are interested to plan this trip with bikes and some people were not able to ignore the four-wheeler option.
So, finally we have decided to take both options.
Cost of vehicles ?
"1 car : 4-5 seater Breeza (rent – 23k INR + 5k INR deposit + 1 Aadhaar card)
2 personal bike ( Each bike was serviced before the trip, 160cc apache, 350cc royal enfield electra )
1 rented bike ( 9.5k INR rent + 5k INR deposit + 1 Aadhaar card )
3 biker jackets for 3k INR, 3 knee guards 1.2k INR
Voila! Here we go…
After completing our office hours, we started our journey around 6:00 pm, Friday, 15th June 2018.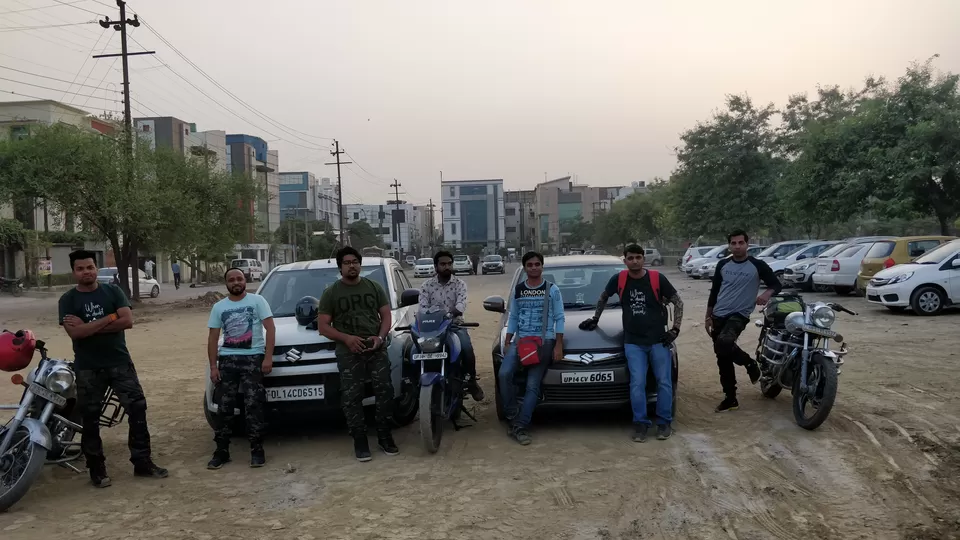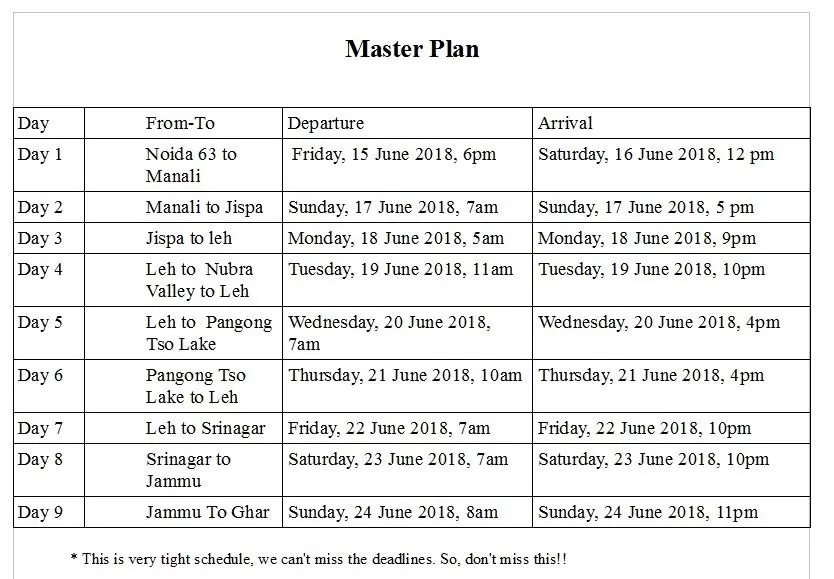 Point of meeting ?
Keeping in mind, traffic and everybody's biking skills and speed that too with matching speed with car, we have decided to make a meeting point. Meeting point was necessary to sync our journey with each other.
We were 7 people in our group, me (Mithilesh Kumar), Vishal Kain, Dhirender Kumar, Prashant Subodh, Bharat Bhushan, Atul Singh and Khush Kaushik.
Me, Dhirender and khush started off with the bike and rest of the people with the car.
After sometime, Dhirender got shifted in car and Prashant took the pleasure of bike ride.
Raining raining raining…! 02:00 AM, Saturday, 16th June 2018.
After crossing the Ambala cantt, I got a call from Bharat. He was informing about the weather conditions. It was all heavily raining and we were 7kms behind the car on our way of next meeting point chandigarh. At the time of call, me, Prashant and Khush were at the diversion of highway where one way will take you to chandigarh and the other way would take you to the shimla. We know how situation is going to happen. At the diversion we saw the shimla route had the flyover over it. We planned to save ourselves under this flyover.
The weather conditions were really bad. It has eaten up our 2.5hrs. After the rain has stopped. We started on correct route and met the rest of the guys.
Rider shift off … !
After small discussion we have decided to go ahead even if rain would start again. This time, me, Vishal and Dhirender took the bike ride wearing rain coat and other stuffs.
It was toughest time we were facing at very beginning of the journey. It was heavily raining across the city with thunderstorm. Rain was heavy enough to pull down trees besides the roads.
Fuel refilling …! 6:00 AM, Saturday, 16th June 2018
We call a halt to our ride for short time, refilled our vehicles with fuel and started again. It was still raining. Rain has now lost it angriness.
After one hour, Rain has become ruder towards us. It was started raining heavily again.
It was so heavy that in bike's covered helmet we could only see the back light of the vehicle whoever is running before us. We still manage to move our bikes with 70-80 kmph of speed.
Toughest and judgement time…!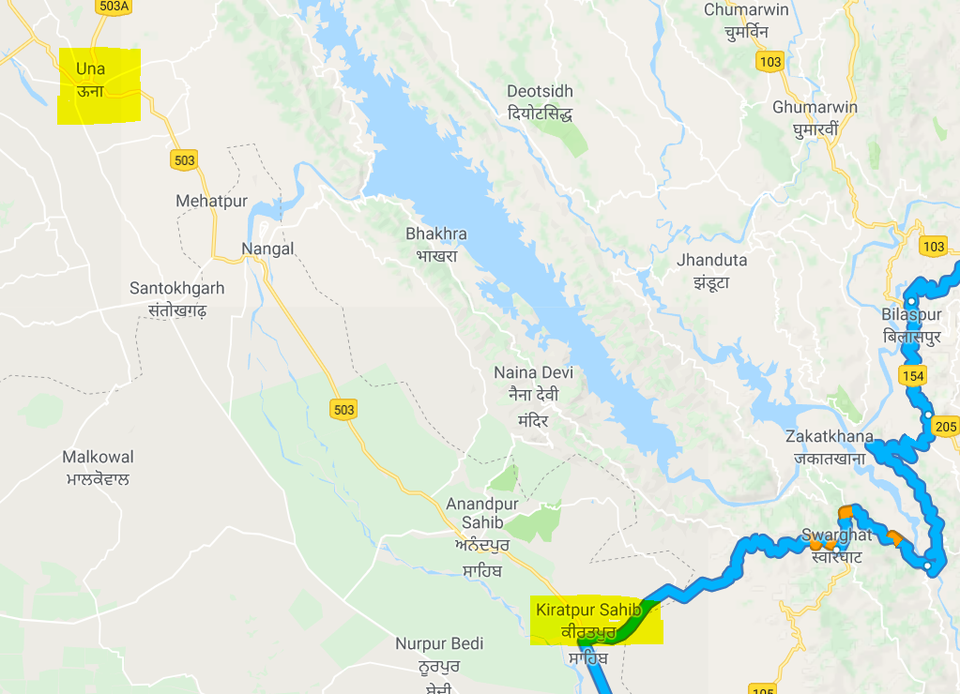 One of our colleague, Mrinal ji was at Manali on a family trip. I called him to know about the weather conditions. He said, there is bad situation of traffic. Moreover, we didn't have Rohtang pass permit of one bike. He also helped us to find an agent's number who was willing to sort out our issue. He demanded 400 INR per bike for permit for next day permit and 1500 INR for car.
Around 9:00 AM, Saturday, 16th June 2018. After passing the kiratpur sahib and then to decided 1st destination Manali, we took a halt for breakfast. Now, there was extreme discussion going on about to change the route. We haven't covered much distance but the weather sucked our time. Finally, we decided to go jammu via una-hoshiyarpur-pathankot.
We, Vishal and Dhirender got shifted into car. Atul, Khush and Prashant now took the bike charge.
Tragedy No.1 …! 12:00 PM, 16th June 2018, Una, Himachal Pradesh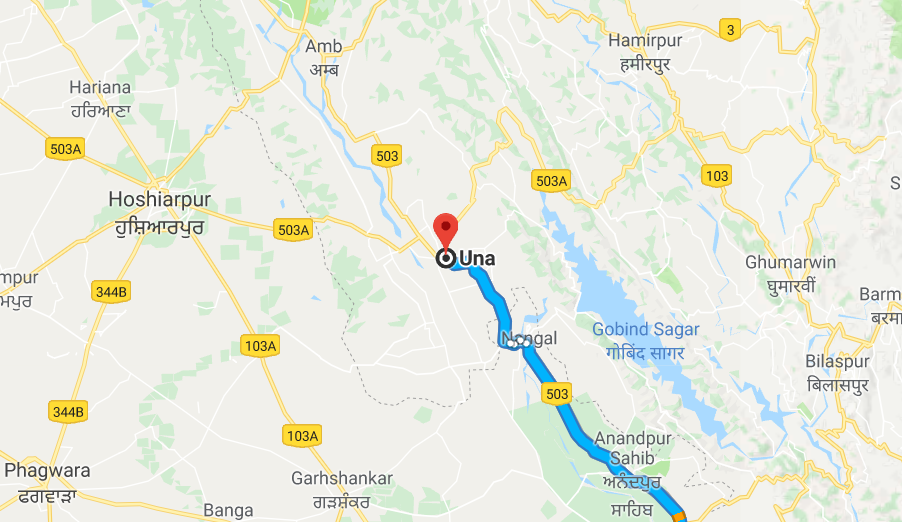 We halted our ride after 12kms after Una. We stopped at suitable place where we could cook Maggie by our own. We had all cooking material with us. It was only 5mins gone, we saw lots of monkey presence around us. It's good to move to another place, Dhirender said.
As we about to turn our car, a giant collision happened near bonnet of the car, Boooom…..!
We immediately rush to the front of the car to look at the situation. It was green blood of the car which in return of collision came out. Everybody stunned to the situation as what has happened!
Pro-Tip: Don't panic upon driver for situation like this. Look for the solution!
That's what Prashant was saying to us. We were lucky to guy's number who helped to uplift the car to the Maruti Suzuki's service centre. Thank you Maruti Suzuki to open service centre in this small city! Thanks a ton!...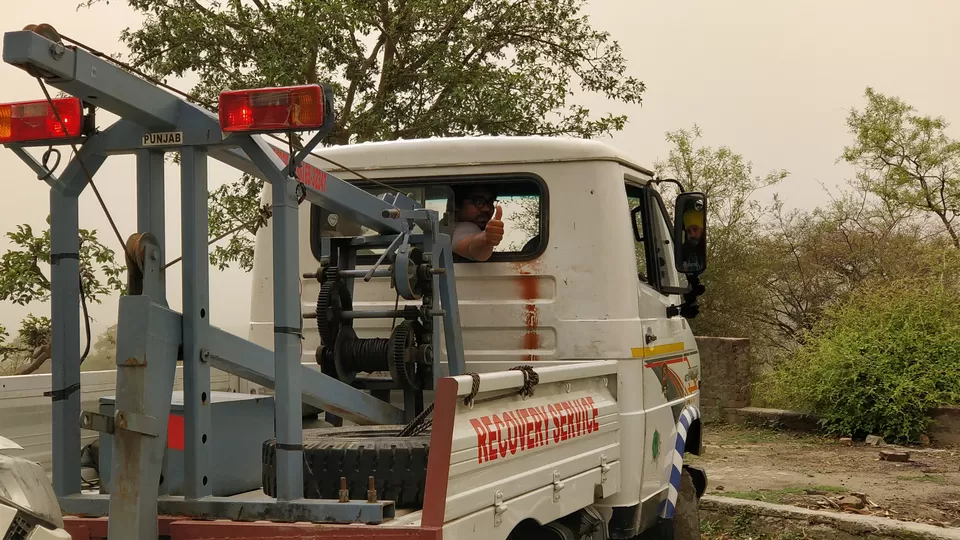 It took around 4 hrs to repair the car. As we were hungry, we finally spotted a place where we can cook Maggie.
It was around midnight when we reach to Pathankot. It was around 30hrs we have been travelling continuously. We could have managed to cover only 526 kms. We were still 120 kms behind our decided destination i.e. Jammu. We all together decided to take a halt for night. We booked our hotel and slept overnight.
"Hotel cost – 1600 INR for 2 rooms"
Next Destination ?....