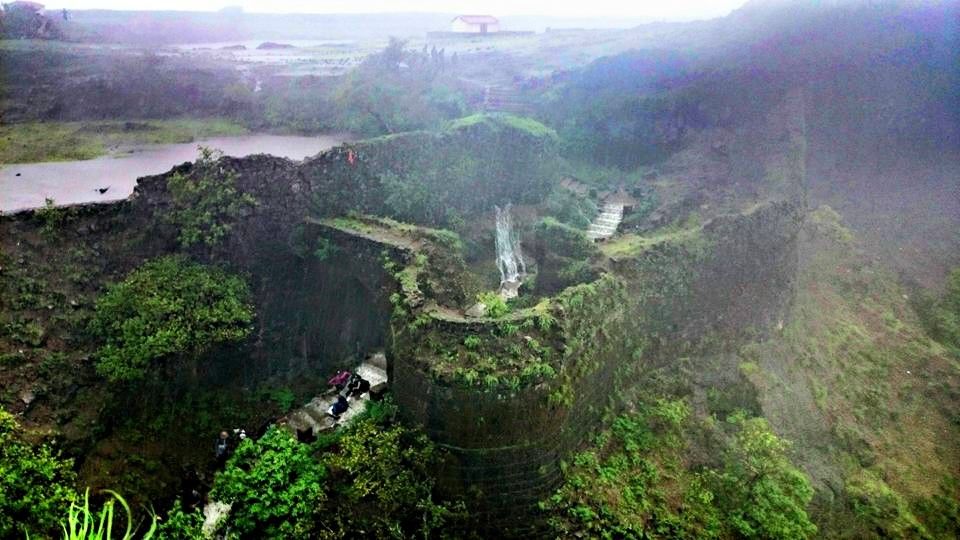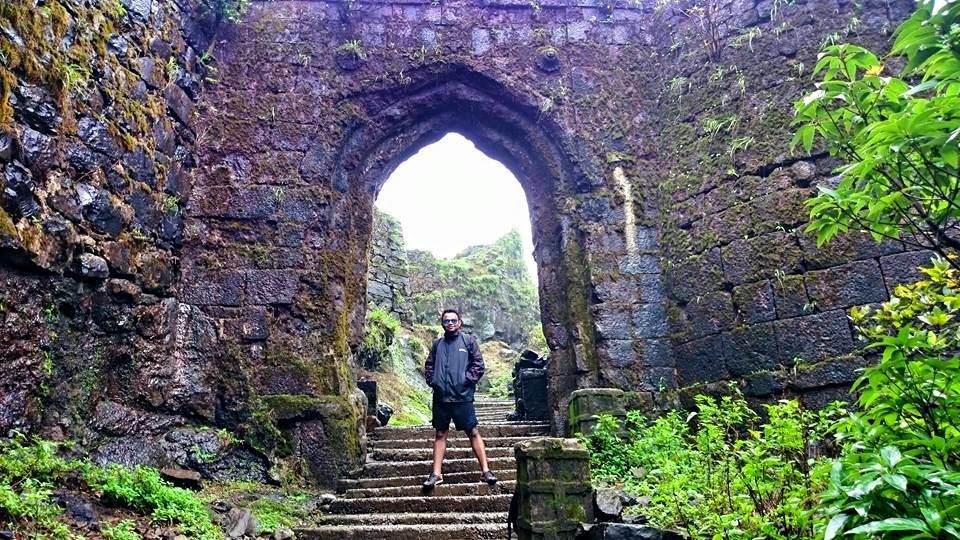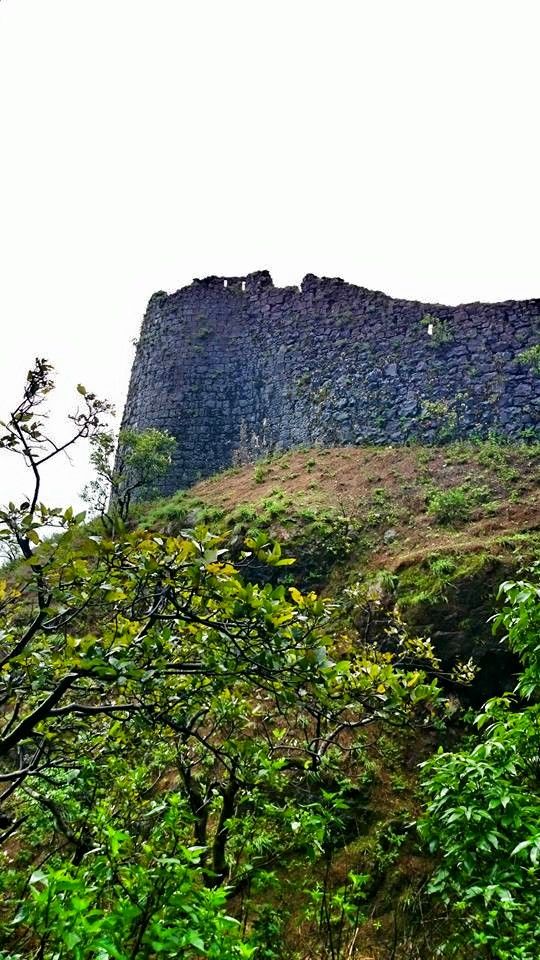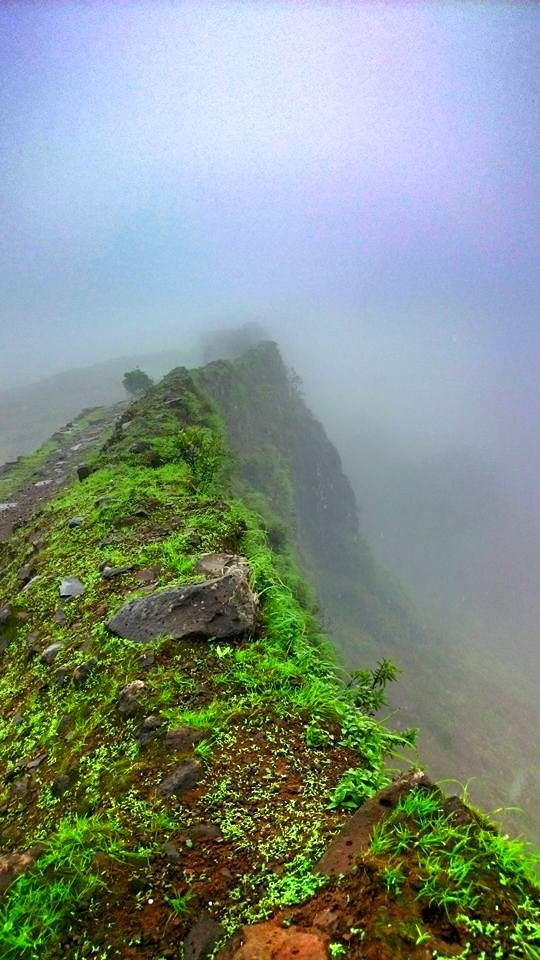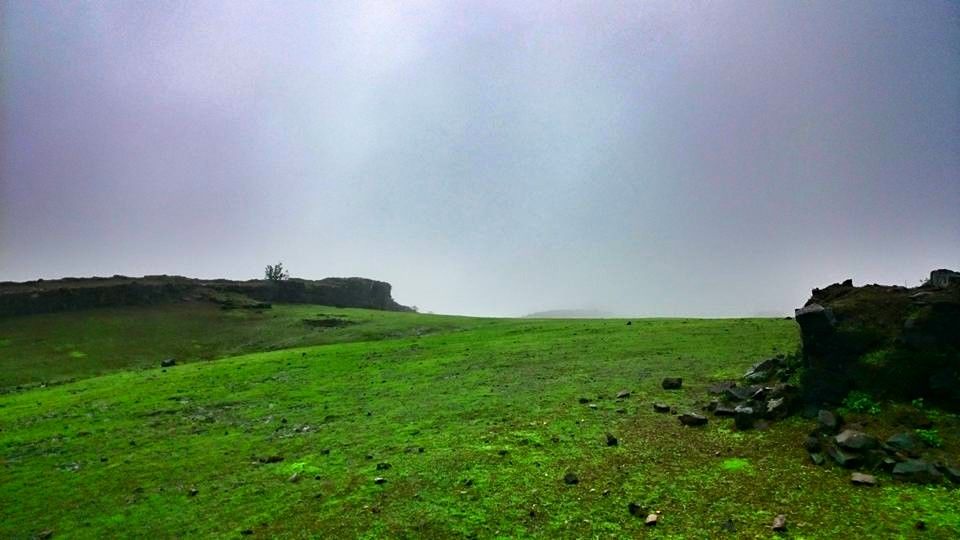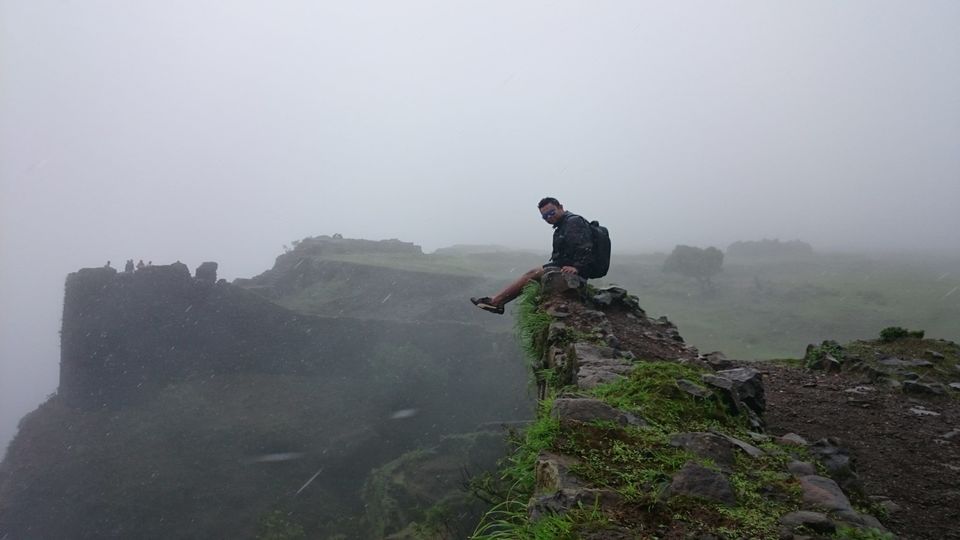 25th June 2015 : Korigad
Monsoon was at his best since last three days, we Navi Mumbaikar's have experience continuous three days rains. So we Subodh, Abhi, Rohan & I decided to go on bike for one day trip nearby to enjoy the rains.
Immediately we started searching for places nearby but it was very obvious that we have to go to Lonavla (very nearby monsoon location for us). So decided to meet at 7 o'clock on Sunday & to go anywhere in Lonavla.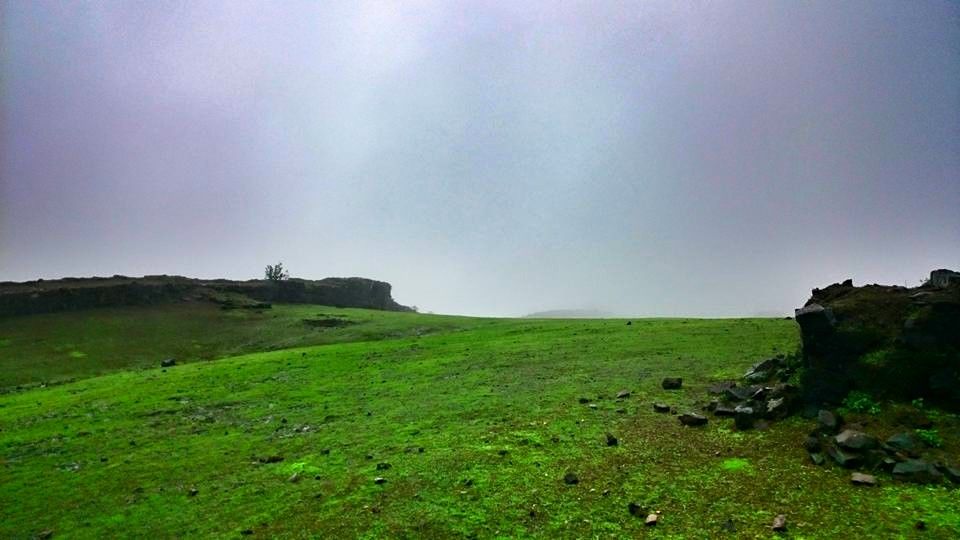 We packed our bags, bikes were ready zippers were zipped we were on our way to
Lonavala
. It was raining on that day & because we were on bike that rain drops almost felt like needles. We took long route from
Khopoli
(very known bike route). Korigad is exact 100Km from our place (Navi
Mumbai
) it took 3 hours to reach to the place.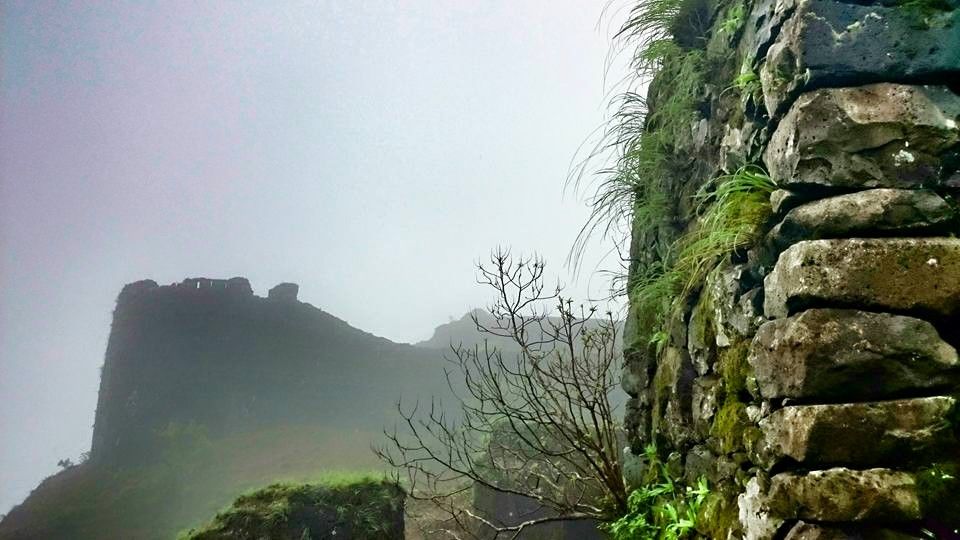 Korigad, at a height of 929m above sea level, is situated about 20km away from Lonavala on the way to Aamby valley. Drive from Lonavala to Korigad was quite heavenly with road engulfed in the clouds and wild flowers spread across the vast expanse. We just reveled at the majestic sights and awesome weather. Locals from Korigad village have built up good small eating places & parking lots for the travelers, he took 50rs for one bike as parking fees & you can also give them food order before going for trek.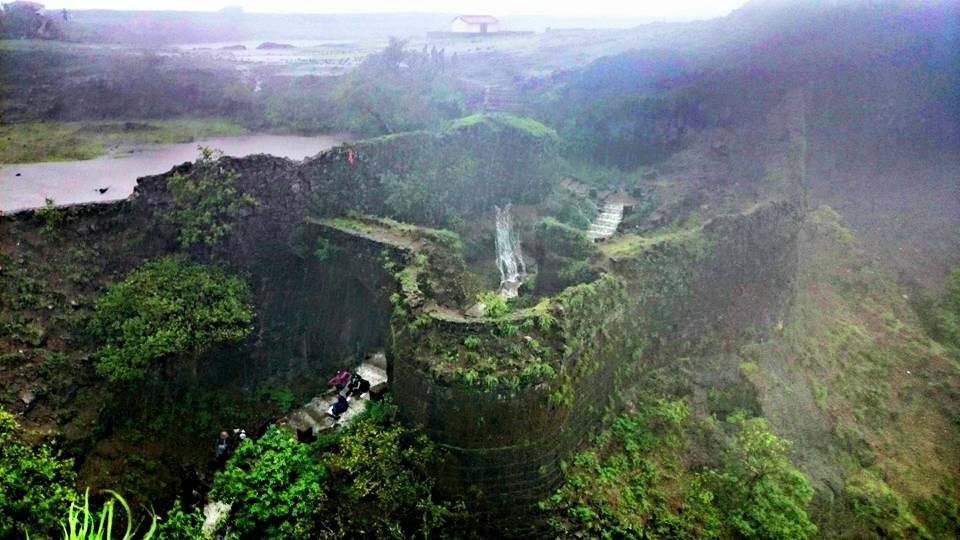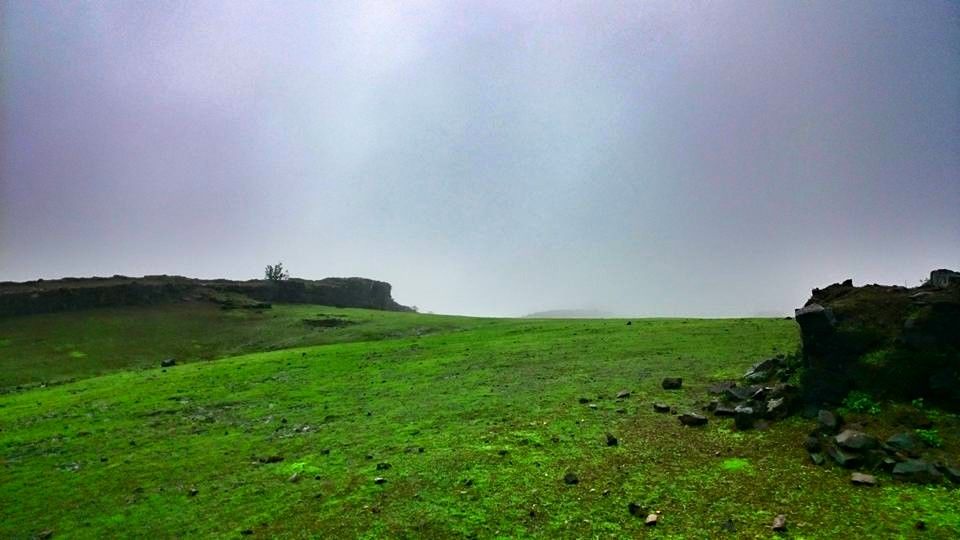 It was bit raining & we started the trek by enjoying it. After walking for 20-25 minutes we joined in the middle of well laid steps of Korigad. We were disappointed seeing man made staircase for the fort but later on we understood there Is temple of Korai Goddes at fort so villagers built up the stairs for the convenience. After having good photo session ate stairs we reached Maha Darwaja within 20 Min so the total ascending time is 45 min. That Big huge Door welcomed us with warmth.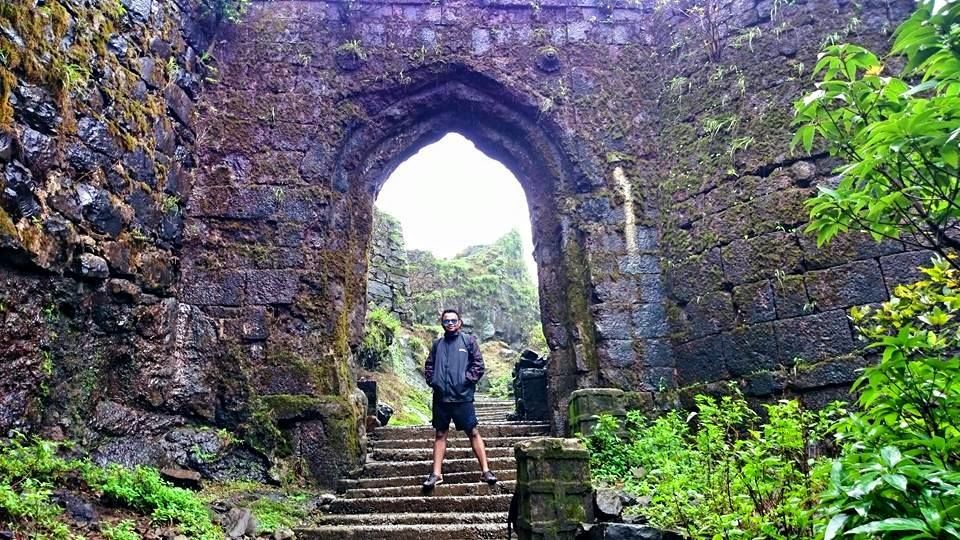 Best part of the Korigad is you can walk on the perimeter of most of the fort and it is certainly one of the most pleasurable walks you will ever have.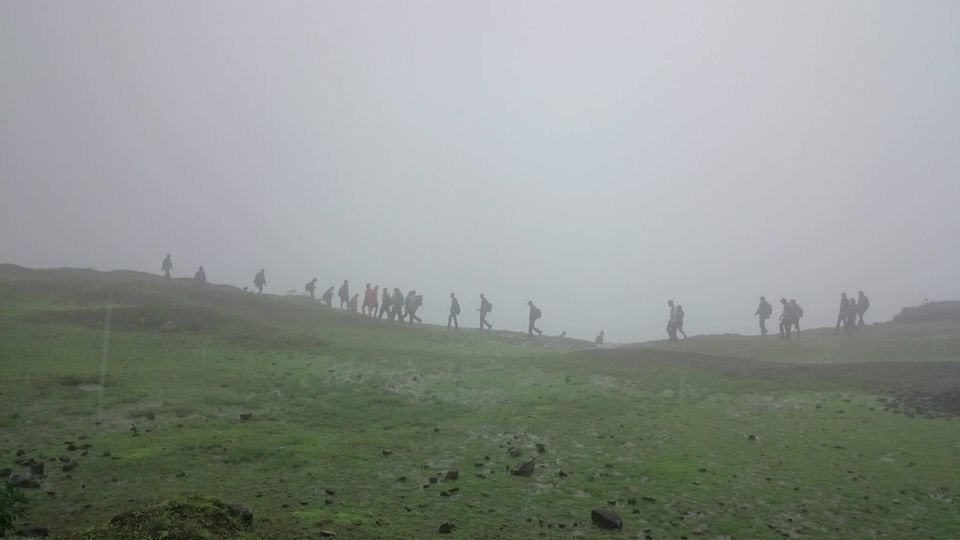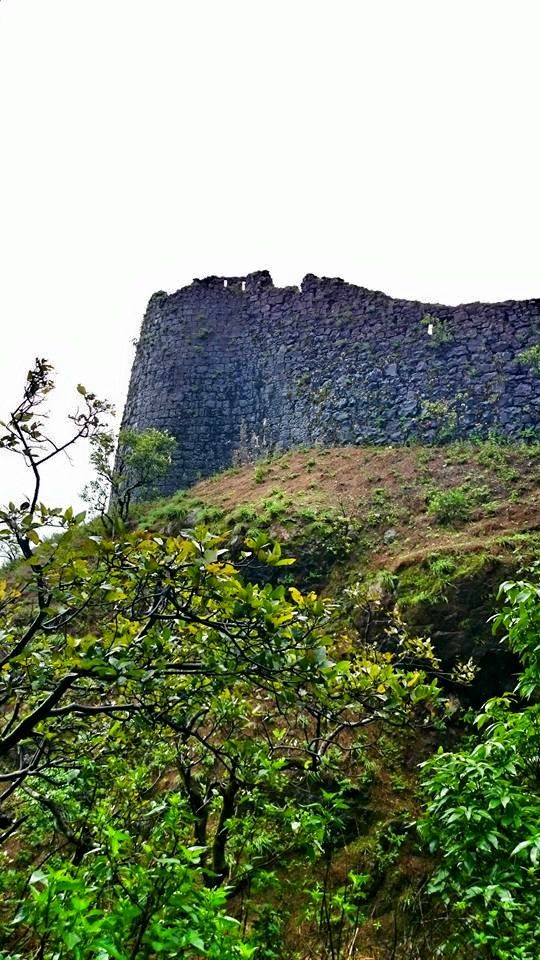 Fort has two cannons on forts one is named as "Lakshmi Toaf". You can also enjoy View of Amby wally from the fort.
Now we have discovered the best thing about Korigad is backward waterfall, Drizzling has changed into heavy rains now & waterfalls are running like mad now. At one point of fort because of air pressure water was thrown in upward direction & the view of backword waterfall was completely mesmerizing & that's different part the waterfall almost felt like someone throwing needles on us. Here are the few captured photographs of it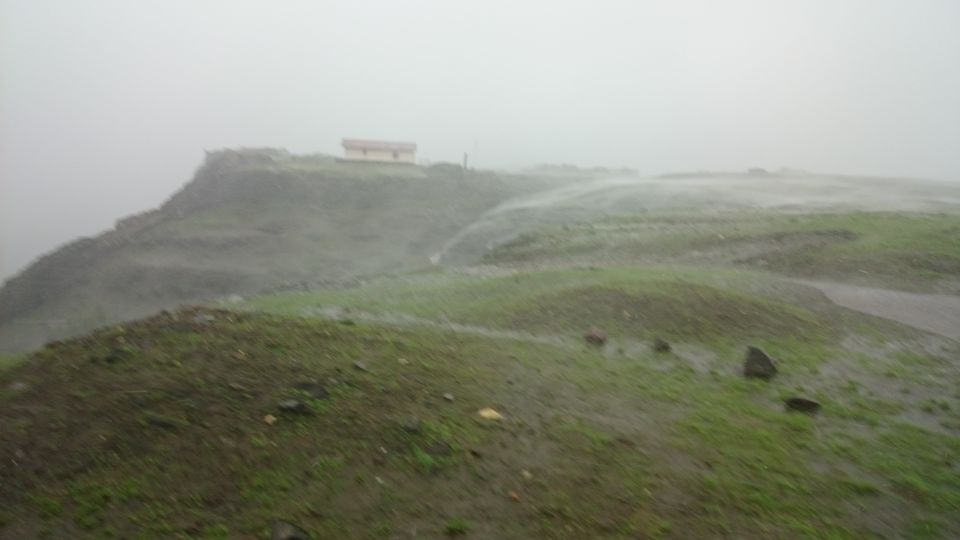 Descending was also full of fun since it was raining heavily & staircase was running with rain water.
Suggestion
- Carry some snacks no need to carry lunch you can have that at base village or in Lonvala city
- Try to finish trek before 12 or 1 o'clock because Korigad share same route with Tiger hill 8 Bhushi dam which is full of traffic weekends
- Do this fort if you have your own vehicle since its far from the city
Korigad is one of the best trek that I recommend for rains. go particularly in heavy & enjoy the Backward Waterfall.