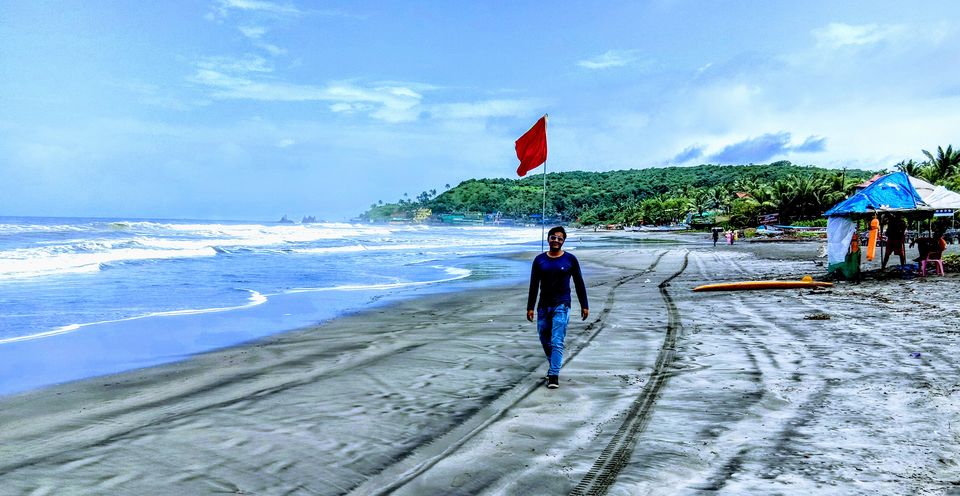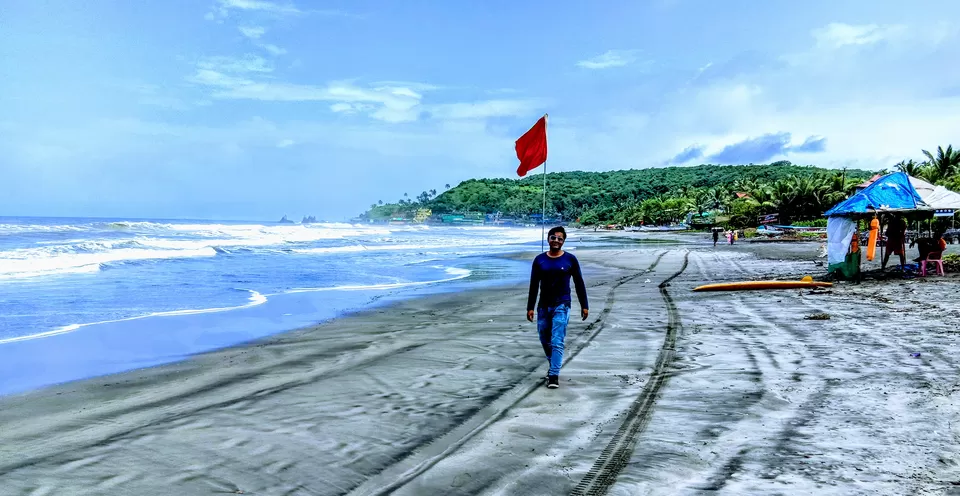 The journey started on 28th August 2019 from Pune. It was my birthday on 29th August and I wanted to celebrate it with my best buddies. They live in Pune and I live in Delhi. So I made a plan to visit Pune on 28th and my flight was scheduled at 2.30AM on 28th August. It took me 2 hours to reach there and from there I took a cab to reach my friends place.
At 4.45 I was at his place and the very first thing he offered me was a glass of Wine and left over food. Well that's what I was expecting because he is my best friend. We met after 4 years of gap so we had a lot of talk about. Actually I was waiting for another friend to come who works in night shift and was suppose to come by 7.30AM.
When he came back, immediately I throw up my Goa plan on his face. After a short discussion on we decided to take bus from Pune to Goa as it's the most convenient option.
We make a booking on a website and got tickets at INR475 only. Our bus was scheduled to depart at 7.30PM from Swargate (Pune). While going towards Swargate form house, we made a booking for a hotel in cab and we were so lucky that we got a room in just INR350. After applying discount coupon it costed us only INR320. Total cost of Tickets and hotel was just INR795 which is hard to believe but I guess we were lucky.
Bus had very less passengers as it was not the seasonal time to travel Goa so we got comfortable seating according to our choice and bus has plenty of space so we used the empty space to take power naps :-)
At 8.30AM we reached Mapusa (GOA). It was amazing weather there as August is considered as Rainy season.
Before going to hotel, we decided to get a bike or scooty as the hotel was about 23kms from Mapusa. We searched for vendors and got a scooty in INR300. As soon as we started our journey, it started raining heavily and that's what I love "Riding in Rain". We took a ride from Mapusa to our hotel which was at Arambol Beach. During this journey we both get wet so we decided to take a break before check-in to hotel. We took our breakfast and few drinks to as refreshment.
Around 10.00 AM we reached hotel but the hotel owner told that check-in starts at 11.30AM so we have to wait.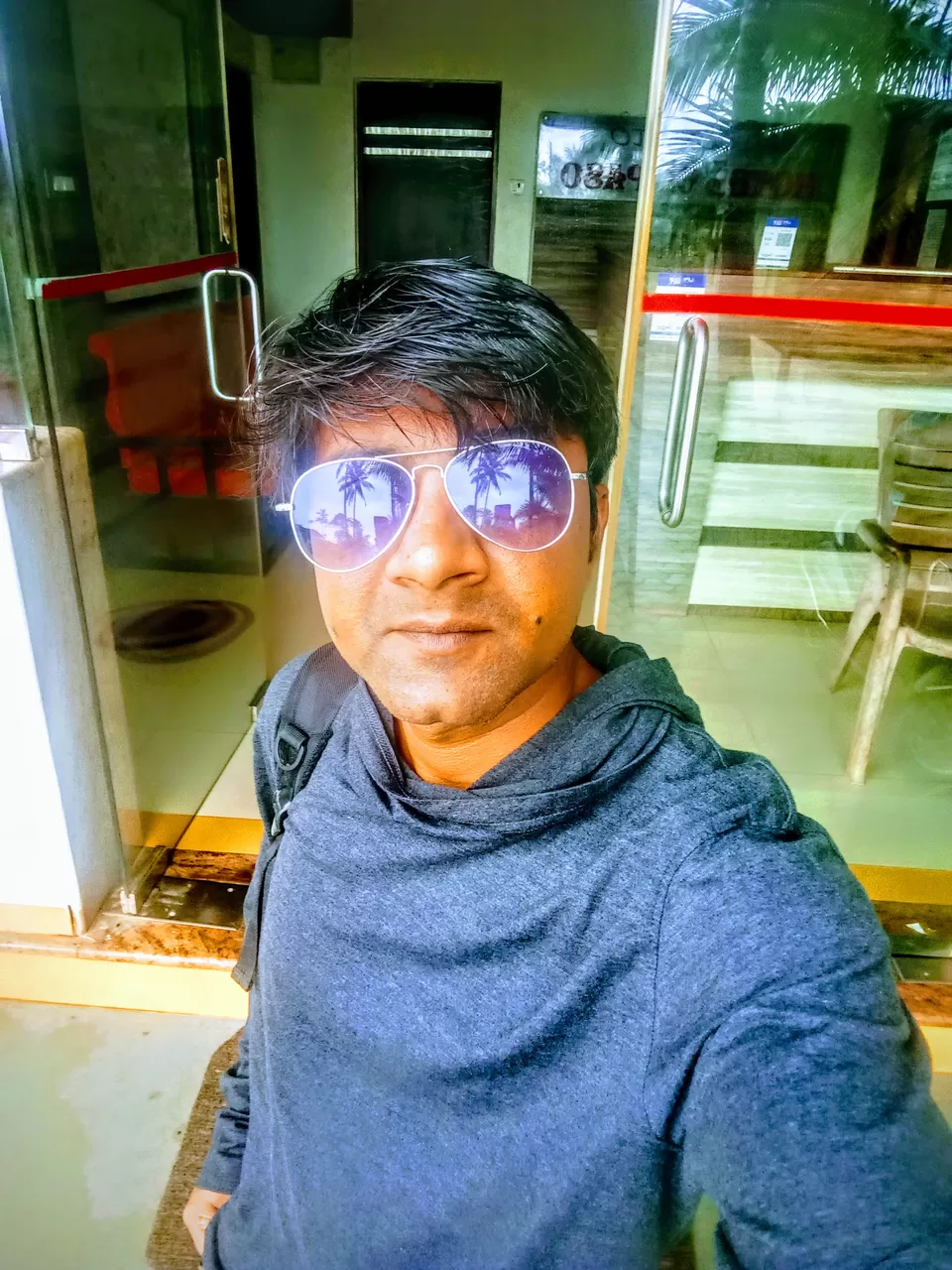 It was nice weather and beach was all empty because of off-season. So we decided to wait at beach.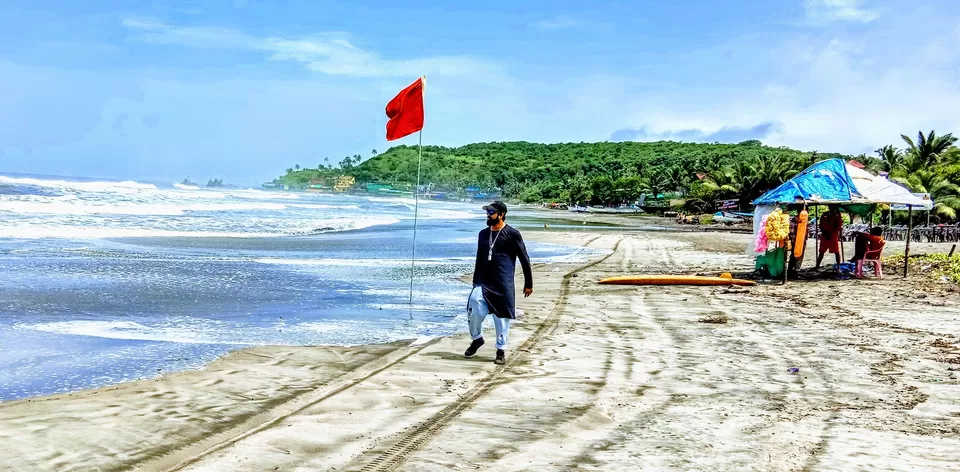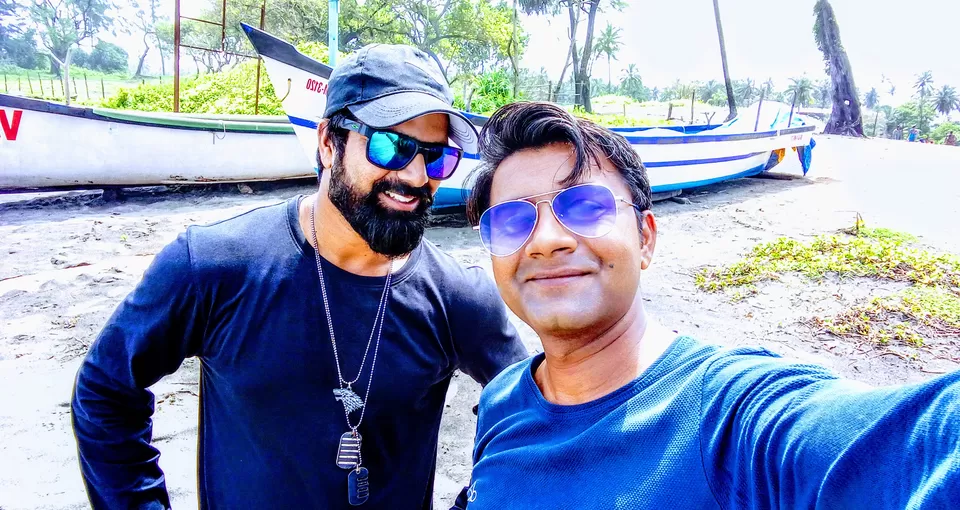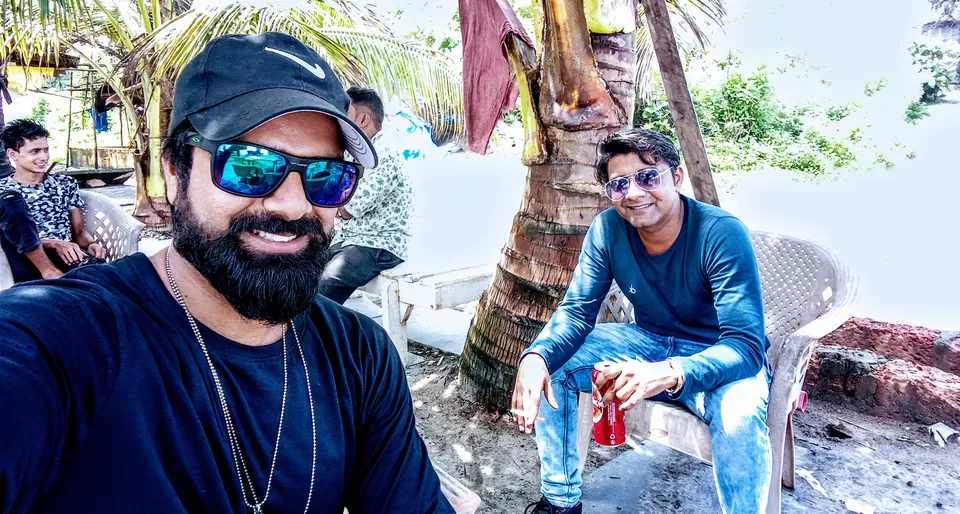 We were so lucky that it started raining heavily while we were resting on beach. That's what we were looking for. I love rainy season so it was ideal situation for me to take out my bike and go for a ride.
We decided to go Anjuna Beach as it was cleanest beach during this rainy season also the distance between Arambol and Anjuna is approximately 22KMS. When we reached there, we were shocked to see the cleanness. So far Anjuna was the cleanest beach.
After Anjuna our next destination was Baga beach where we took a short break and the head towards, Candolim beach. It was amazing ride in rain. We stayed there for a while and decided to go Calingute. We had our lunch at Calingute and stayed there by 11.30PM. It was amazing experience.
The moment we decided to go back to hotel, it started raining again and we came back hotel by 12.30AM. I had plans to explore some areas apart from beaches so I set up alarm for 5.30AM because I don't want to waste time in sleeping.
Next day, I was planning to visit Doodh Sagar which is a small trek and a place for adventure sports. But due to heavy rain last night it was closed and we have to come back empty handed. But since the weather was nice, it was a great ride in rain. But I don't want to waste time in waiting and sleeping at hotel so I asked local people about famous spots where one could visit. Someone tole me about a place called Basilica of Bom Jesus The Basilica of Bom Jesus or Borea Jezuchi Bajilika is located in Goa, India, and is part of the Churches and convents of Goa UNESCO World Heritage Site. The basilica holds the mortal remains of St. Francis Xavier. The church is located in Old Goa, which was the capital of Goa in the early days of Portuguese rules.
It took me 2 hours to reach there but when I reached there but totally worth it.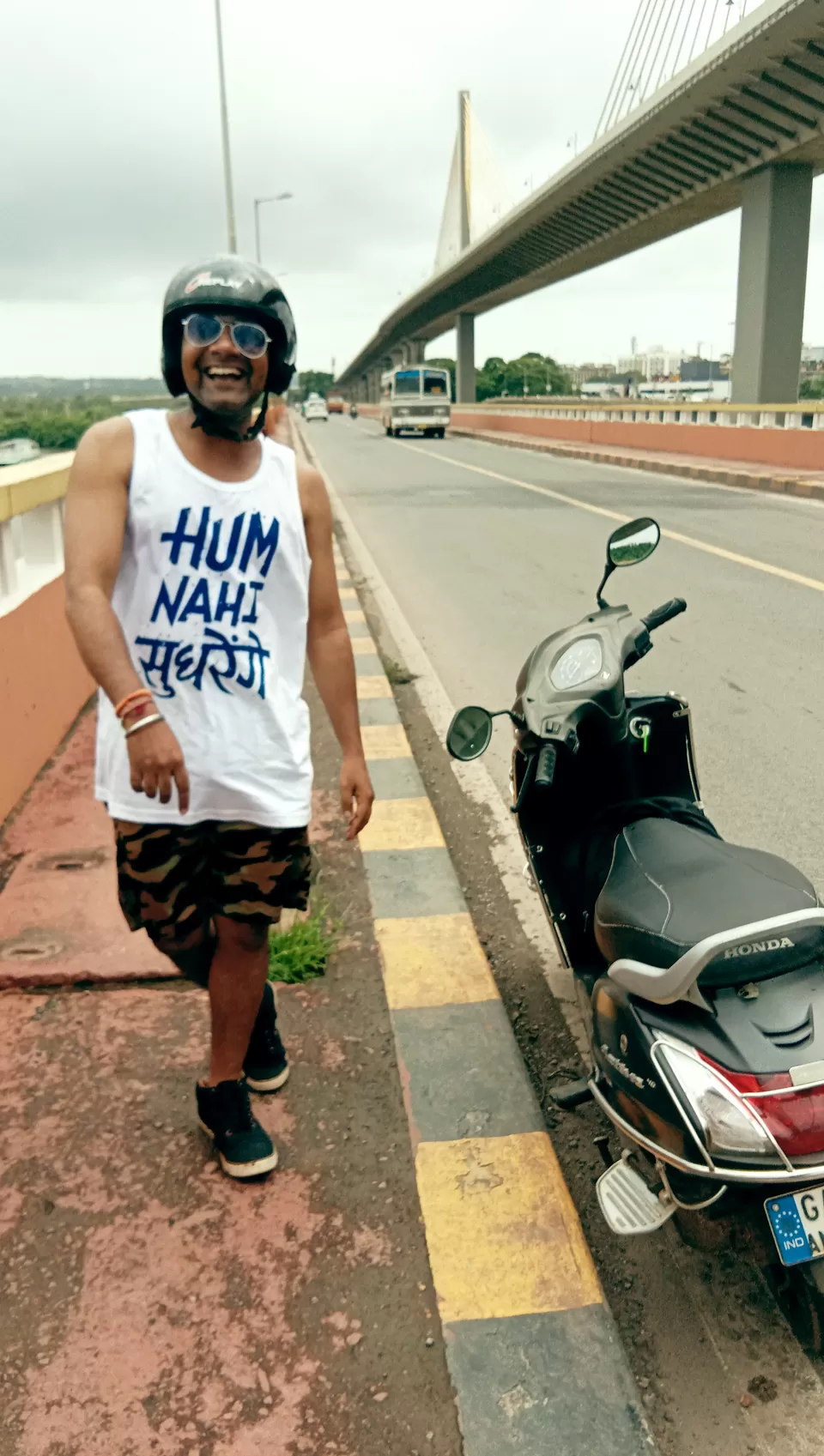 After that we visited Morjim Beach. As it was the only beach left to explore. It was so relaxing after doing a ride for 4 hours.
We took few breaks during this ride but most of the time we were riding in rain. Morjim was the last stop as we have a bus to catch from Mapusa to Pune which was scheduled to depart at 7.30PM.
So this is how we explored GOA within 2 days. Even it was not a planned trip, we spent very less and managed to get the trip completed within 8,000 for 2 people. It was quite a budget friendly trip and we enjoyed a lot.
Regards,
Ravi Kumar Rana
Frequent Searches Leading To This Page:-
trip to goa from pune, pune to goa holiday trip, weekend holidays from pune to goa, weekend getaways from pune, weekend travel from pune