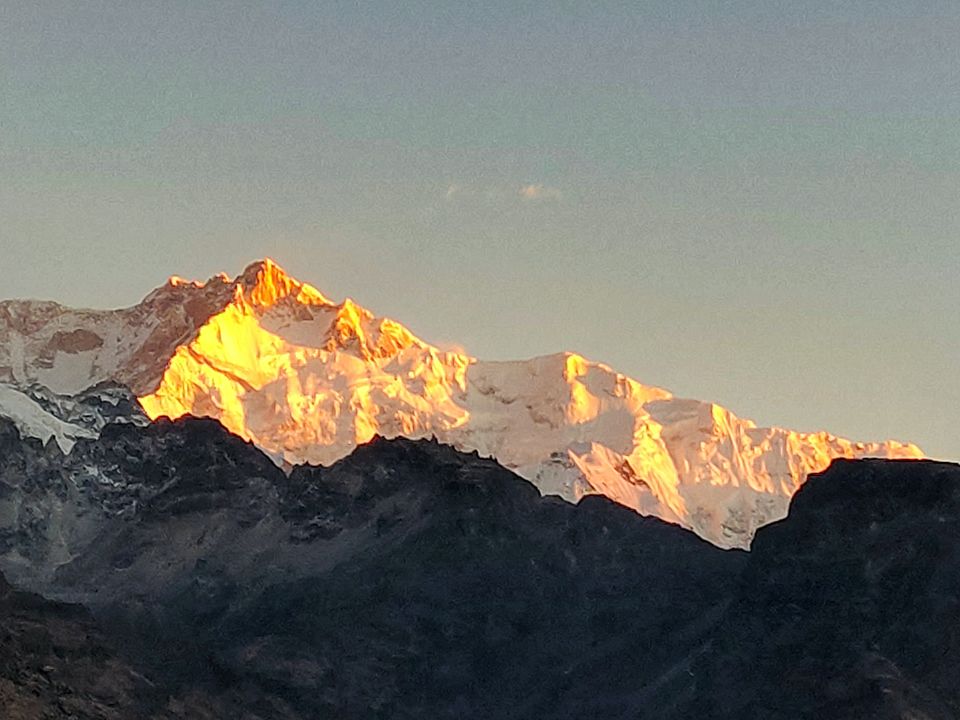 Goecha La Trek is one of the toughest treks in India. Located at an altitude of 15100ft in the lap of West Sikkim, this trek presents a variety of different terrains all over the way. Generally it takes 7 to 9 days to complete this trek. One of the most beautiful place found on the way to Goeche La is Dzongri,a small piece of heaven in itself. 🌼
|| HOW TO REACH ||
Dzongri camp site  is situated at an altitude of 13,058 ft. From the stating point of Goeche La Trek which is Yuksum, a pretty small village in West sikkim, it takes 2days trek to reach Dzongri. Generally it is suggested to halt at this camp site so that one can experience the surreal beauty of Mt Kunchenjunga during sunrise from the top of  Dzongri which is located at an altitude of 13,778 ft. From the camp site the Dzongri top is just 1km away but the sudden 700m jump in altitude is difficult enough to drain out all the energy on the way. It takes almost one and half hour to reach the top due to the steep trail.
~WHAT TO SEE~
What sets this place apart is its overwhelming views around the crown of Dzongri. Firstly you get to see the golden rays of the sun gradually touching and crowning the tops of Mt Kunchenjunga in so beautifully a manner that your eyes get frozen for a moment. The sensation of such a mighty experience is quite difficult to put into words. 💮
What doubles the thrill of this experience is the beauty of the valley once the sun reaches its all corners. When you begin to descend, you get mesmerised by the movement of the thick blanket of clouds hovering over the valley and making the whole valley looks like a fairy tale setting! When the clouds get a bit clear, the frozen vegetation of the valley gets to meet the warmth of the sun and slowly comes back to life. The clouds, the sun and the long stretched valley against the backdrop of Mt Kunchenjunga create a story altogether. You can barely believe the magnificence of this beauty. All you do at that moment is to thank the almighty for such breathtaking creations.
It is said, mountain teaches you humility. Indeed it does. When you look down from top of the mountain you realise how tiny we are in the scheme of this grand universe. How stupid we are to waste time in materialistic existence  whereas the world has so much more to present. It possess bundles of absolute joy and happiness. All we need to do is to chase it, in all directions. 🍁