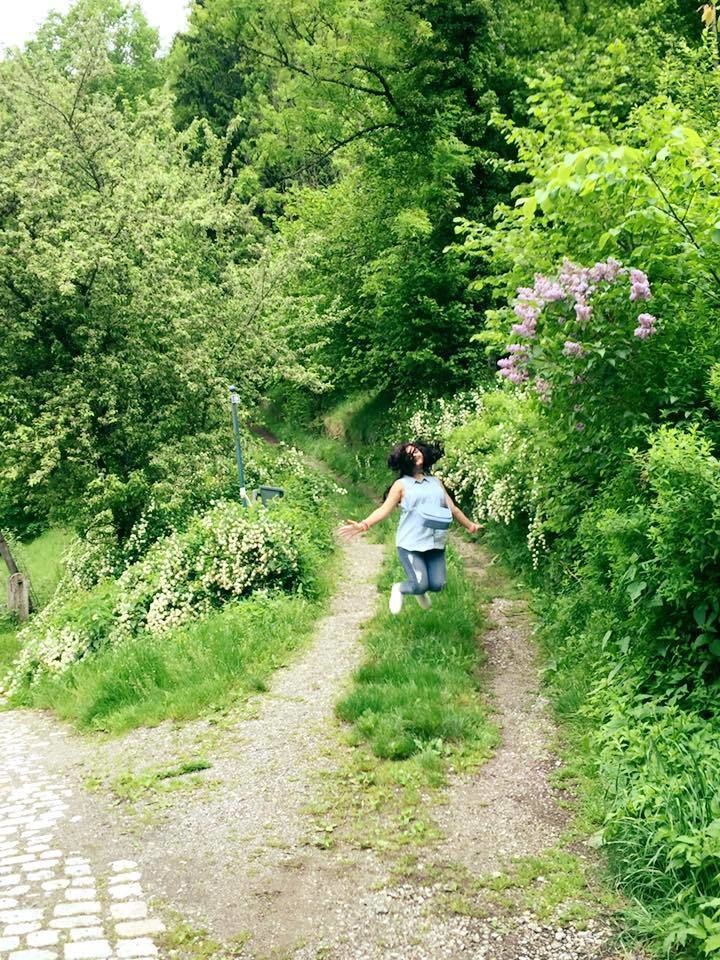 Europe...Dream holiday destination for almost everybody. I travelled 4 countries during my Eurotrip, starting with Switzerland, overnight stays in Germany, Netherlands and finally ending in France. Switzerland is a small (not so political) country with amazing waterfalls,magnificient mountains, snow capped Alps and Cows with beautiful Cowbells munching grass freely. This place is so so beautiful you will just forget to click a picture as you so wanted to enjoy the Post Card view. We visited this place in June when lush green slopes looks much brighter with ice capped tips of mountains.
Before starting about my trip, one quick information for first time travellers- You need a Schengen Visa to visit most of the European countries and it would cost you around 4500 for the Visa.
My first destination was Zurich. After 12 hours of connecting flight via Dubai (btw Dubai Airport is just Awesomeee..:) ) we touched Zurich. Alternately, you can also take a direct 7 hours flight from India to Zurich.
Zurich is a modern city situated in Lake Zurich in North-East Switzerland.The Public transport system is very good and must be used to travel local. If you love to walk and not a great Museum lover avoid buying Zurich Card. Just get a ticket from automatic vending machine and enjoy the ride of Tram.Avoid taking Taxi as it is very expensive.
For the Night, Zurich offers more than 400 nightspots to cater you. . On our first day we were busy with our random walks around local outlets , trying lakeside eateries. The city is so well designed and preserved that we were almost going to enter Police Station by mistake(as it was amazing piece of architecture itself).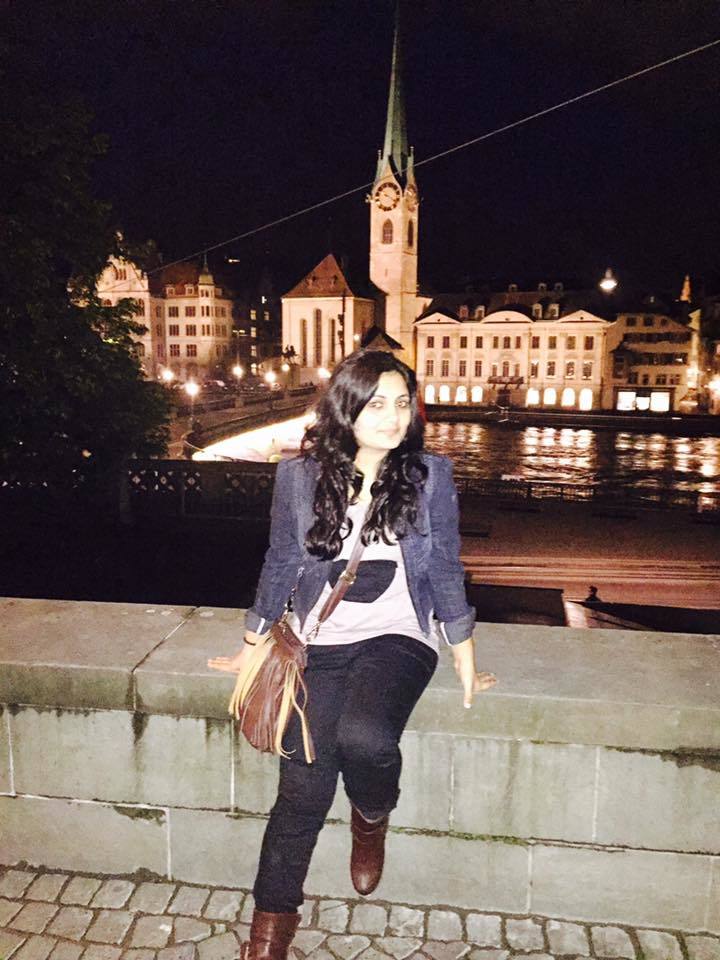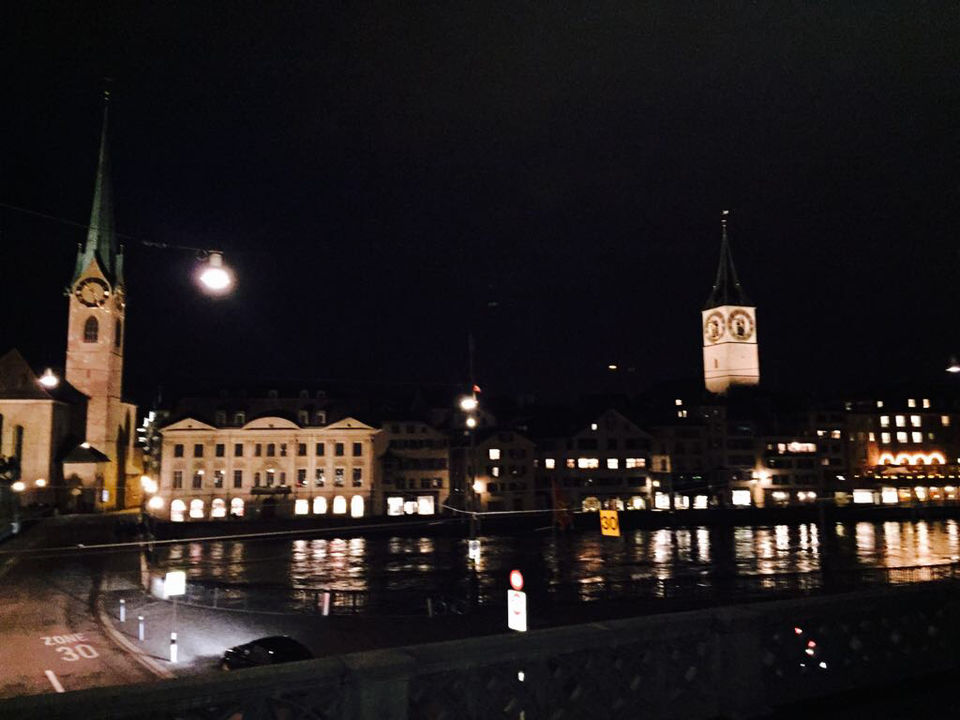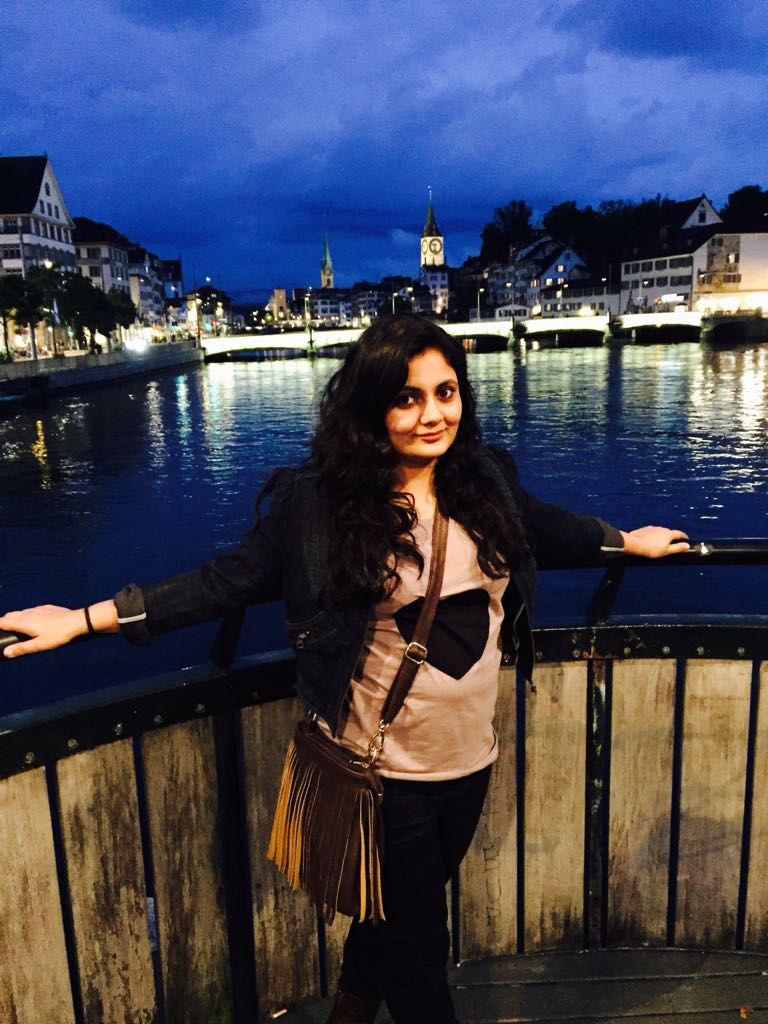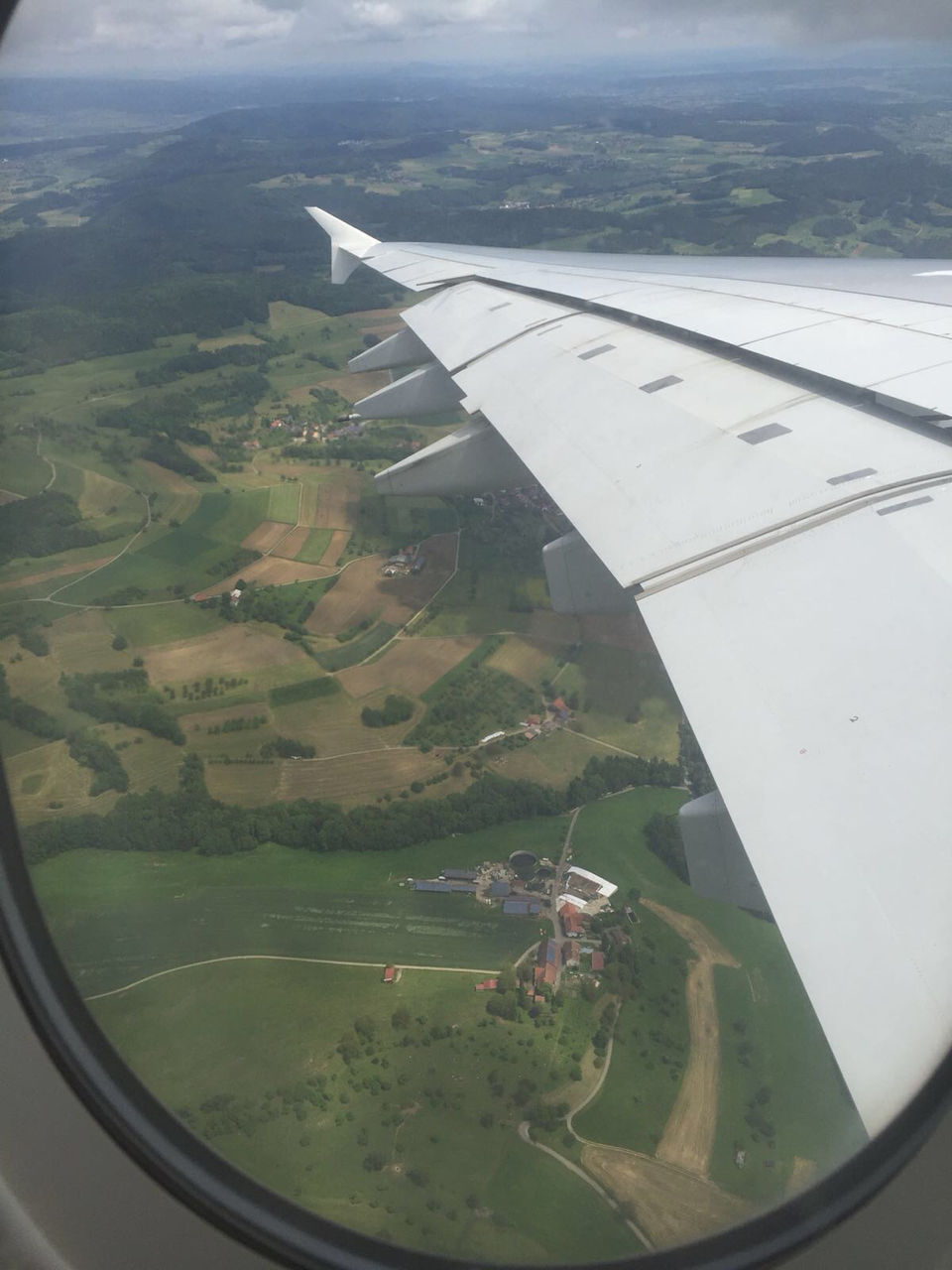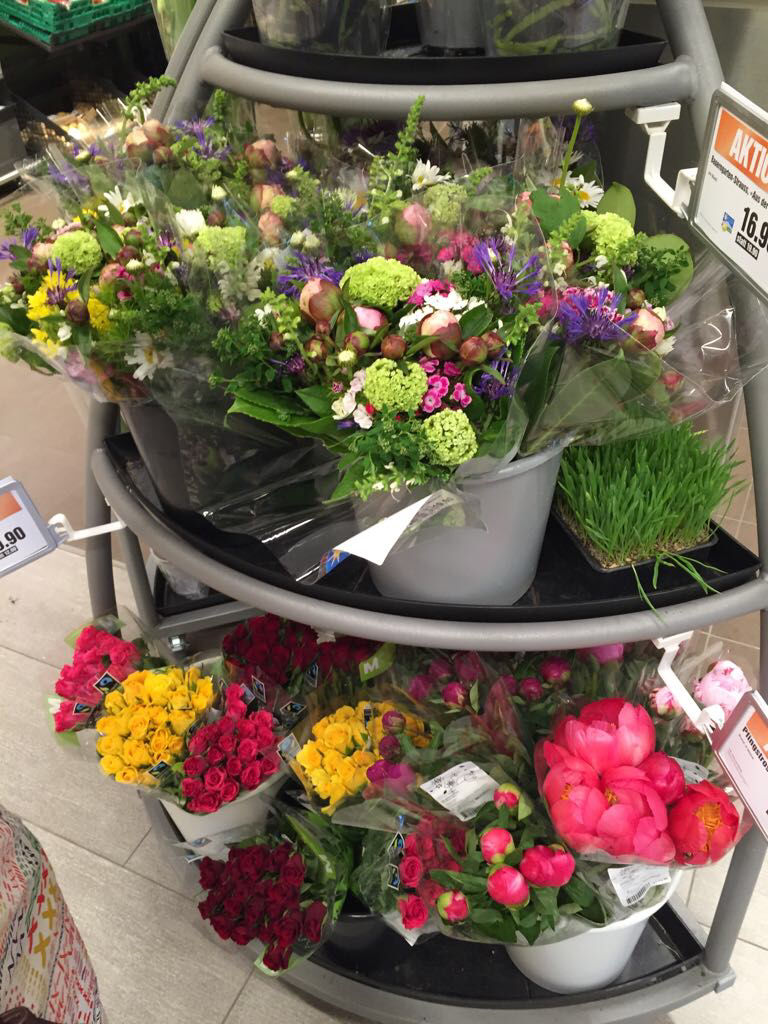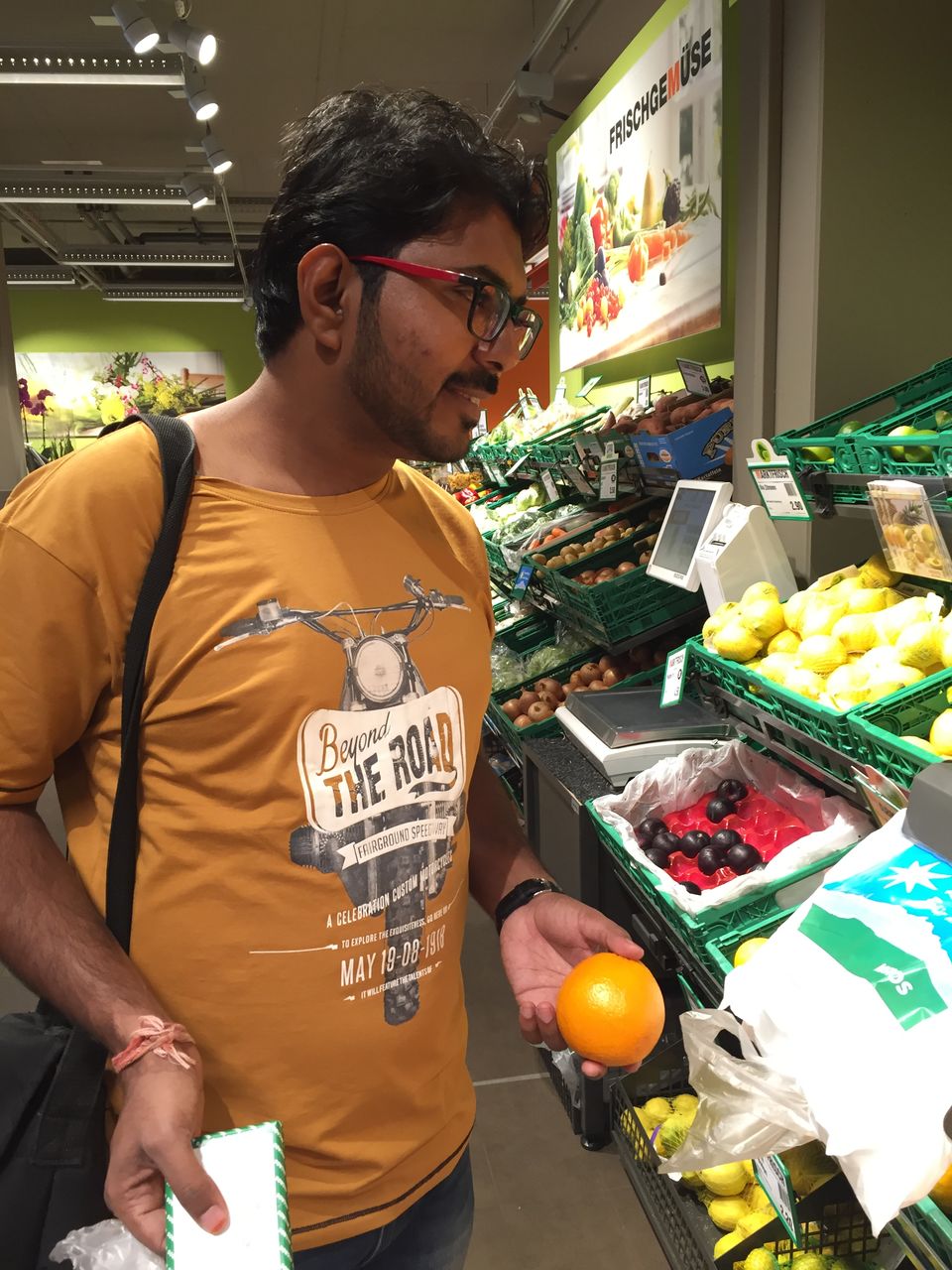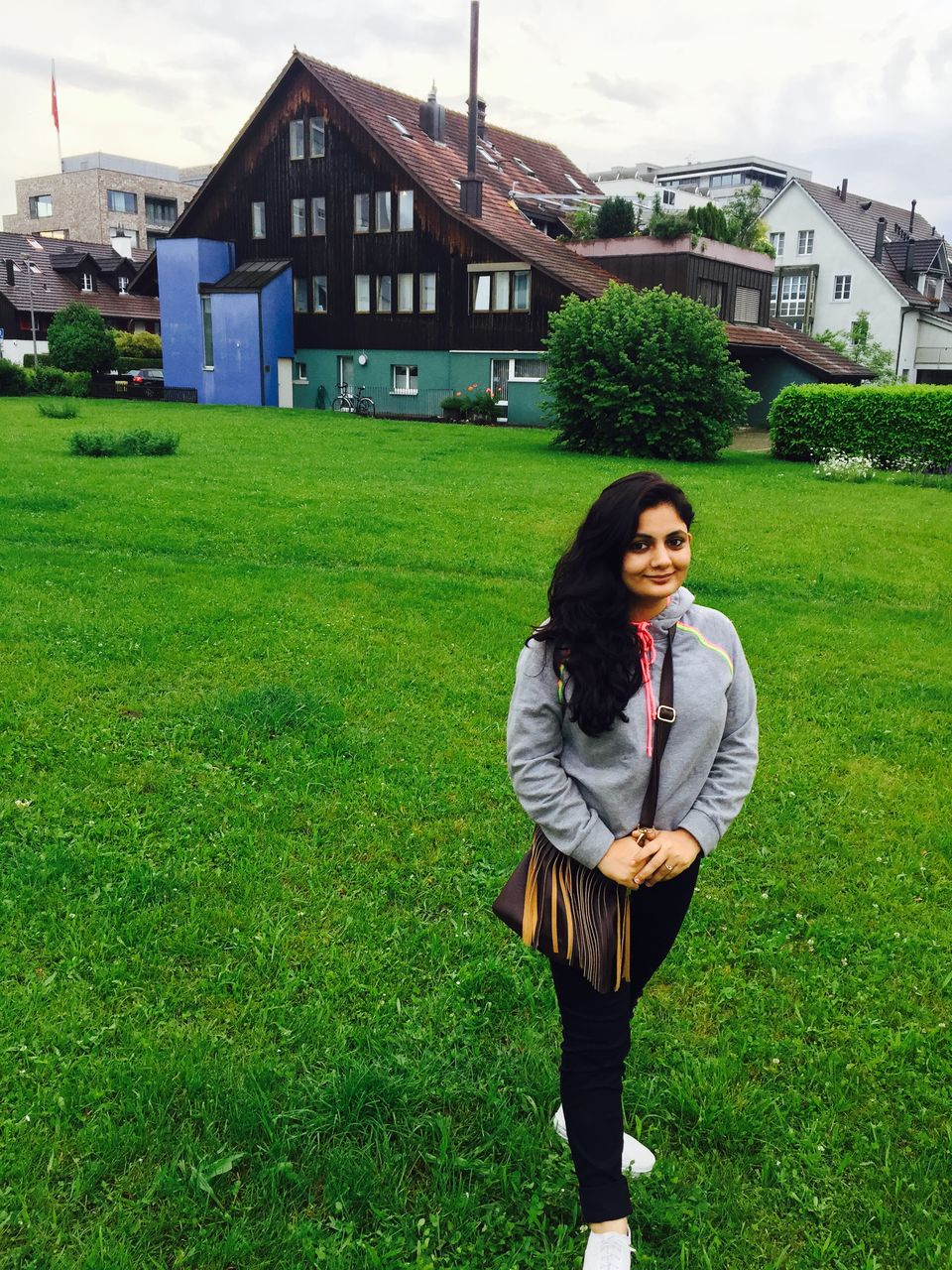 Titlis:
We began our tour with Mt.Titlis and it was a real welcome treat as it was my first encounter with Snowfall. Titlis has gorgeous mountain ranges at the altitude of 3020 meters above the sea level. Engelberg is the nearest Railway Station and the train ride is a unique experience in itself. From railway station there is free shuttle service which can drop you to cable station.You need to take 3 different cable cars to reach at the top:
1) Normal cable car(you can enjoy the lush green forest and fields)
2) Box Car(Enjoy Game of Thrones kind of views)
3) 360degree Revolving Car(It Spins!!!)
After reaching at the top you will get a beautiful Ice cave to visit ...:)be little careful because it's slippery. For DDLJ lovers there are few surprises too..:).
We experienced fresh snowfall here and the fresh coat of snow was making this place even more prettier. You can make snow man, enjoy the cliff walk, snow tubing, run , jump or feel like a White walker go GAME OF THRONES.
What I love the most was Ice Flyer.You can spend one whole day here without getting bored for 1 second.
Lucerne:
The same day we toured in and around Lucerne.
Kornmarkt is Swiss market located close to Chapel bridge.Its surrounded by excellent Cafe,Shops and historic monuments. You can feel the old world charm here and shop your heart out at modern outlets. If you want to truly enjoy this place then just wander aimlessly. I enjoyed this market and filled my bags with lots of Lindt Chocolates, Cowbell key holders and fridge magnets(everything was quite expensive though)
Chapel Bridge is most famous landmark of Lucerne but this is not the original one because the original one was burnt down. This place is beautifully restored and its well worth crossing over. Don't forget to visit the underground market that is nearby.
After this we visited Dying Lion of Lucerne Monument. It's a wonderful piece of art which is dedicated to Swiss Soliders. An interesting fact to remember is that Switzerland has no Army of its own. They train ever citizen all the skills to fight and protect their country whenever required.
After a long day of so much natural delight we came back to Novotel Zurich and ended the day with an amazing dinner.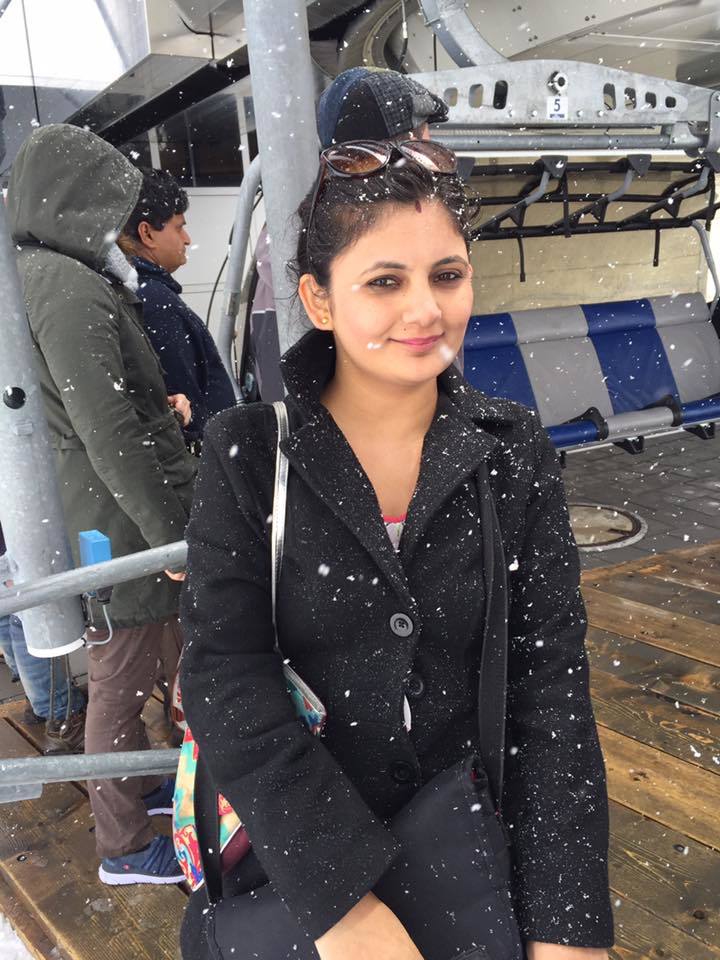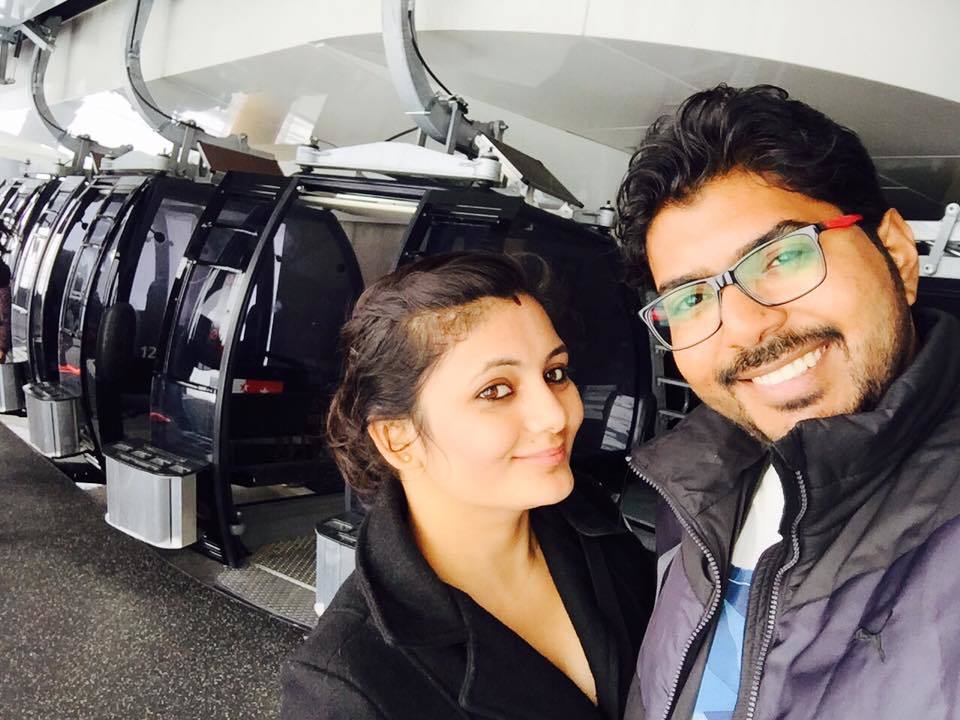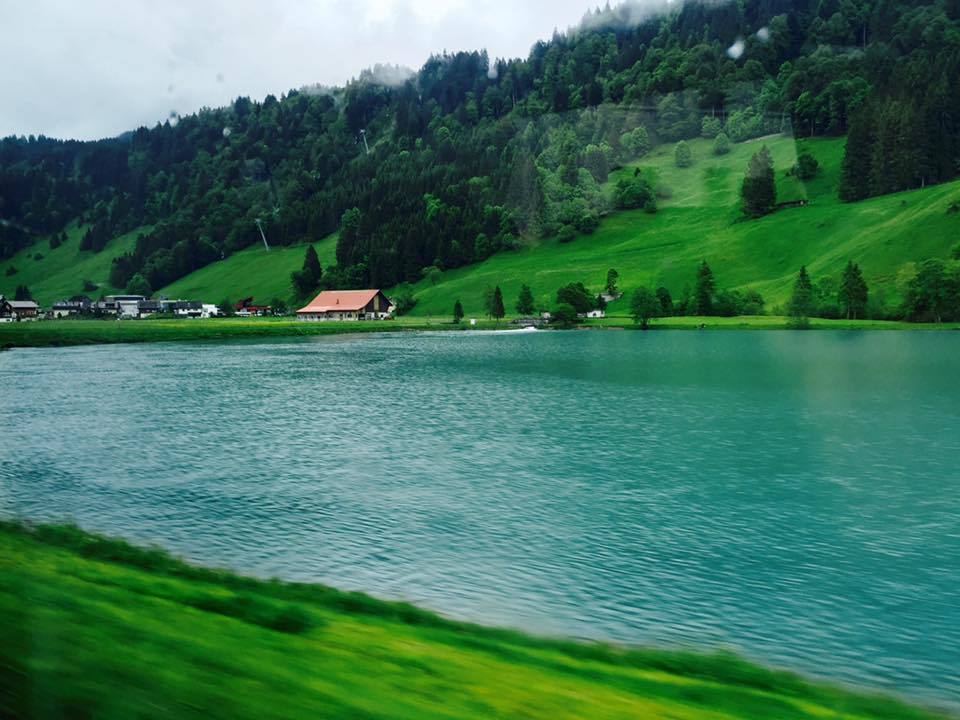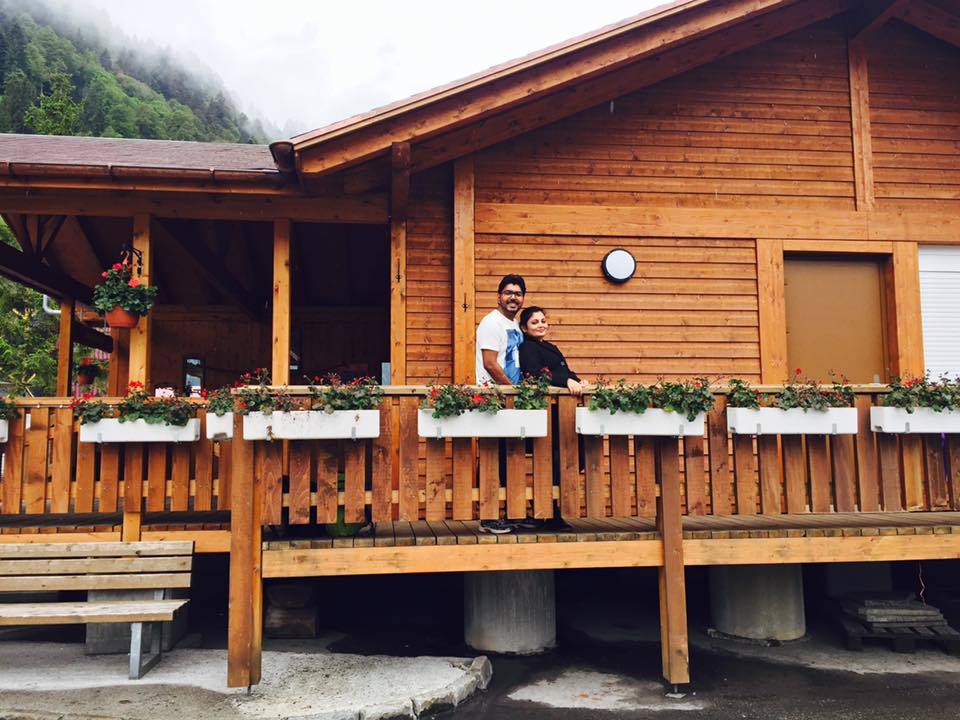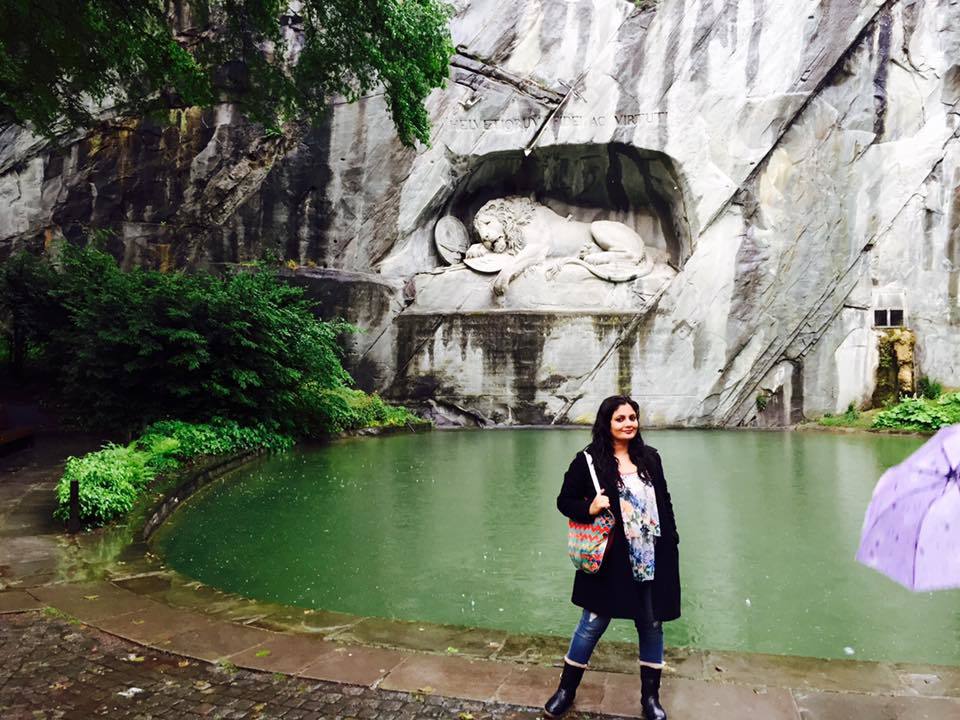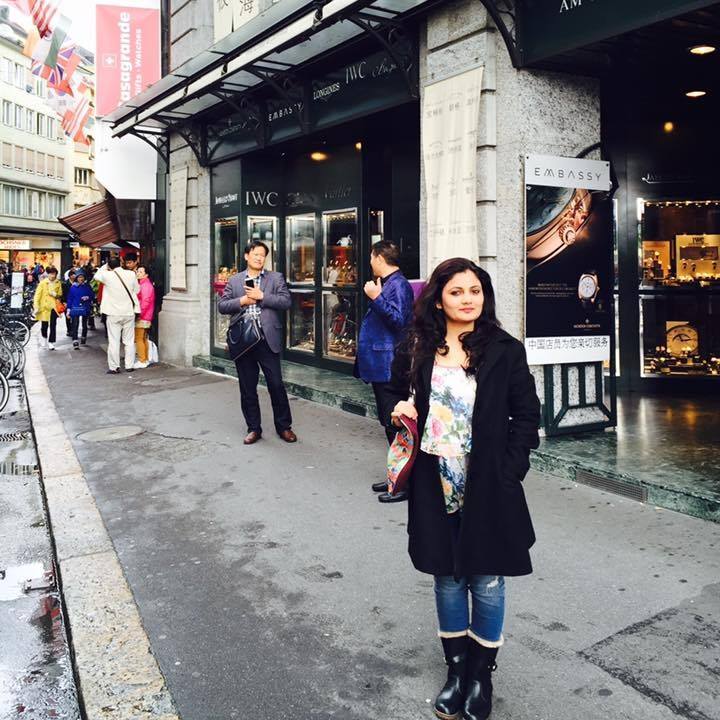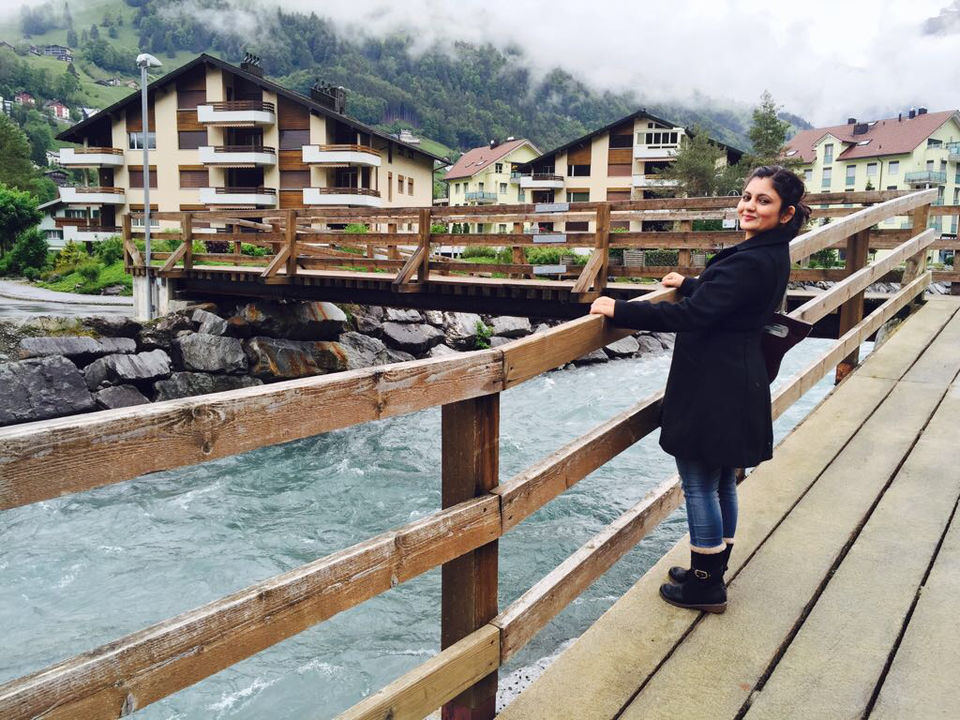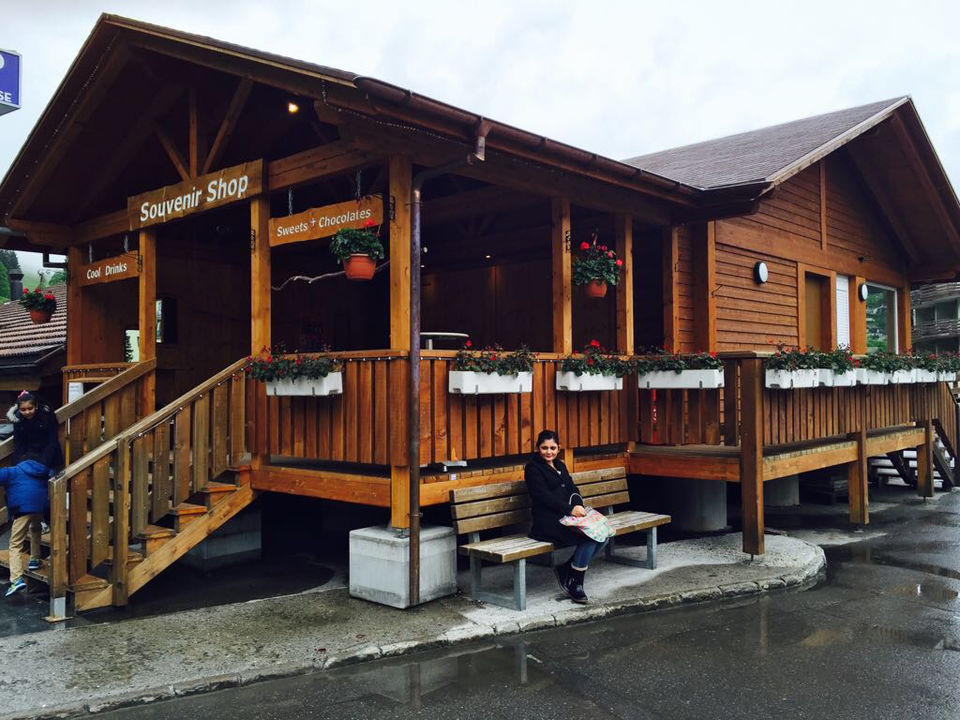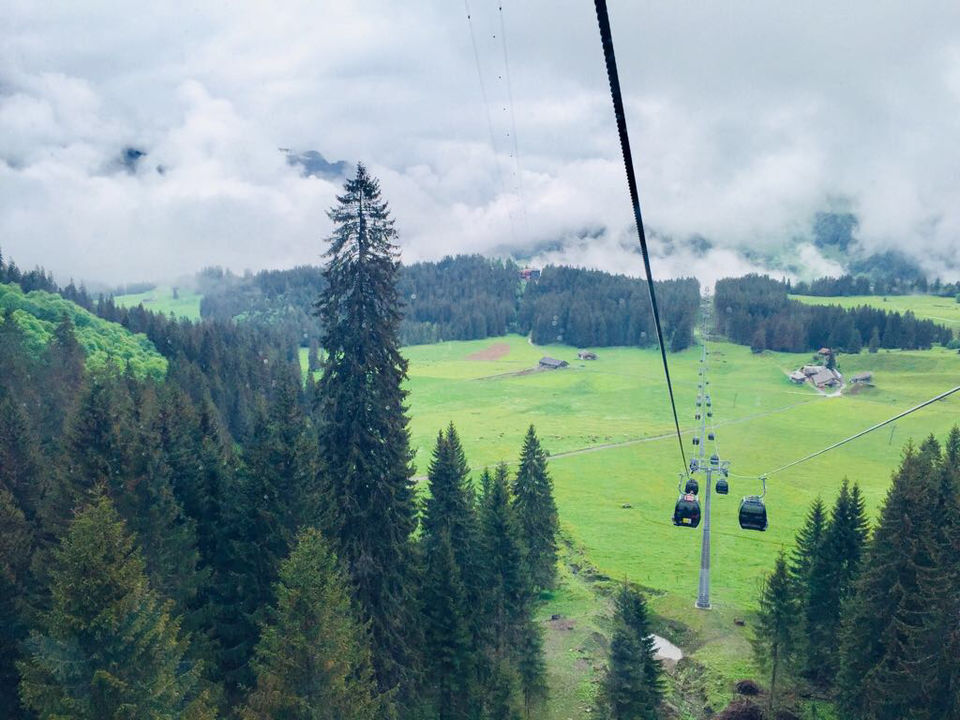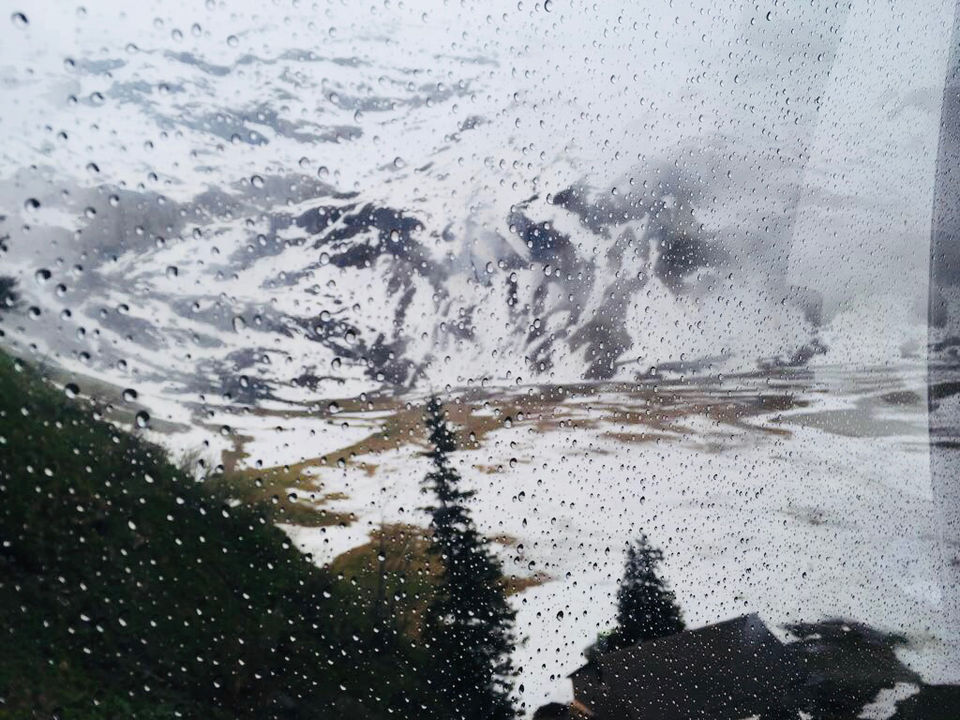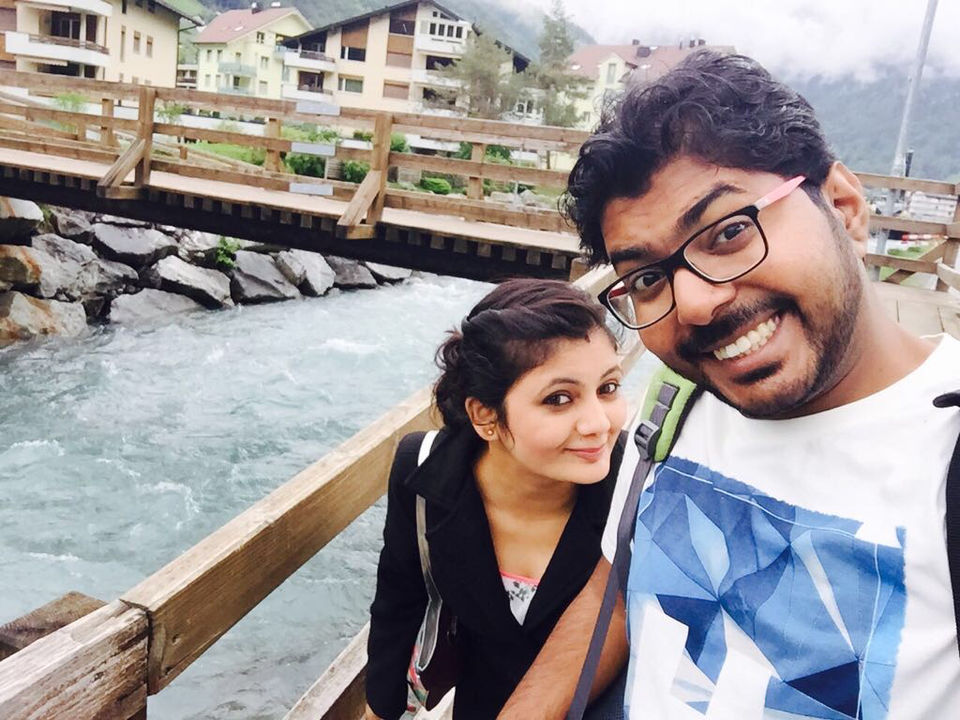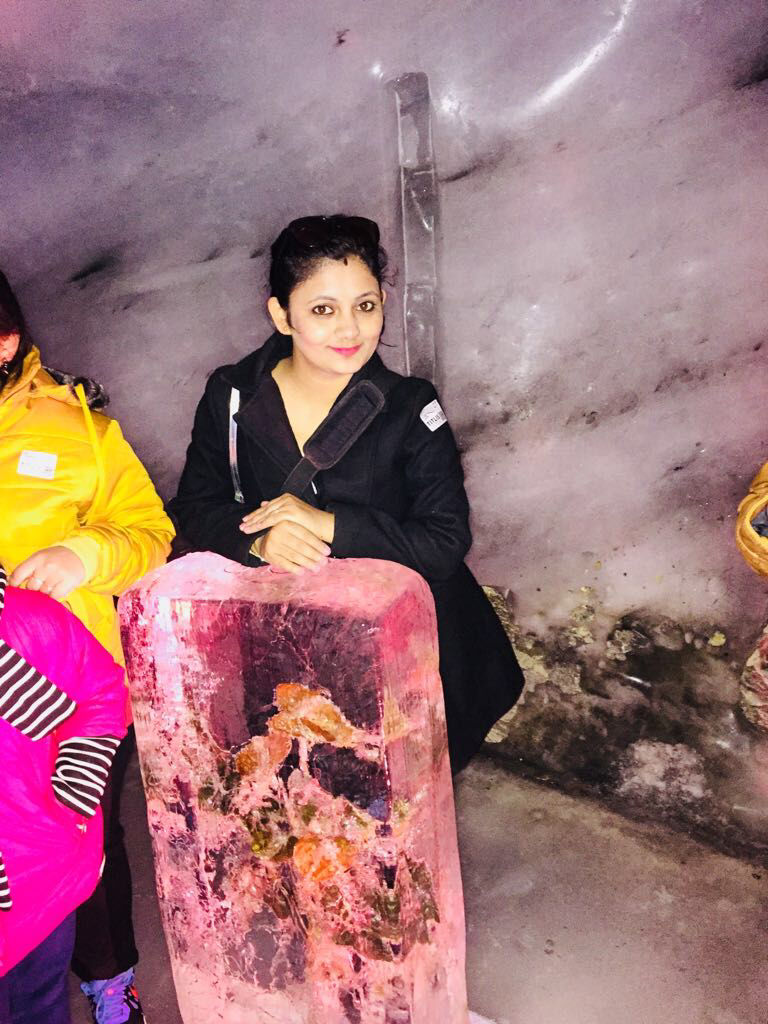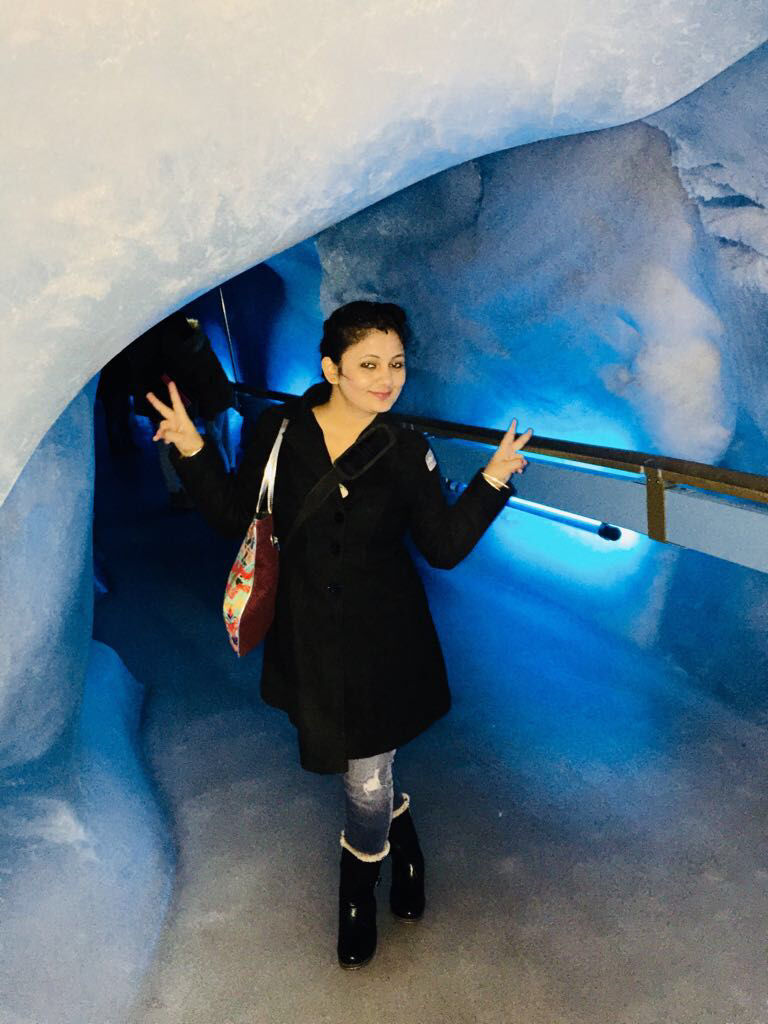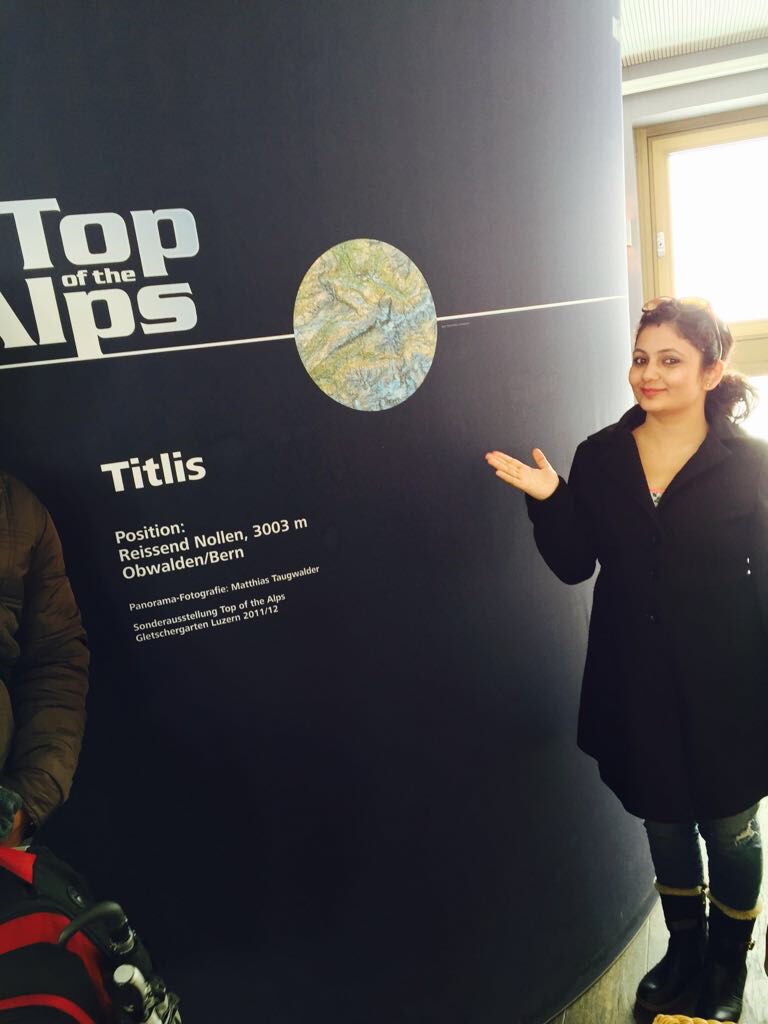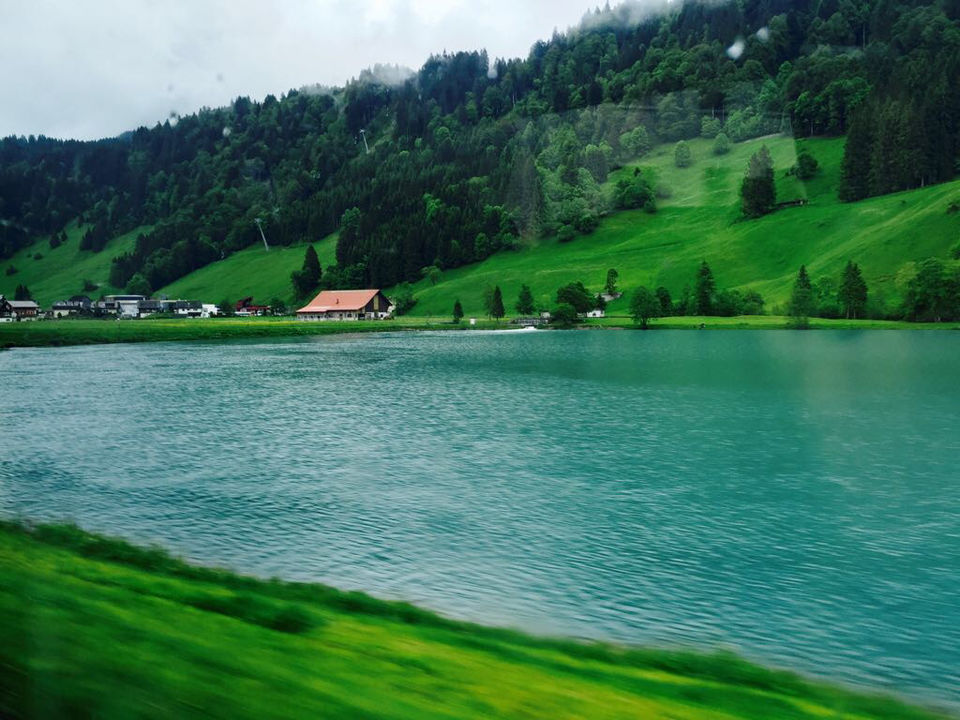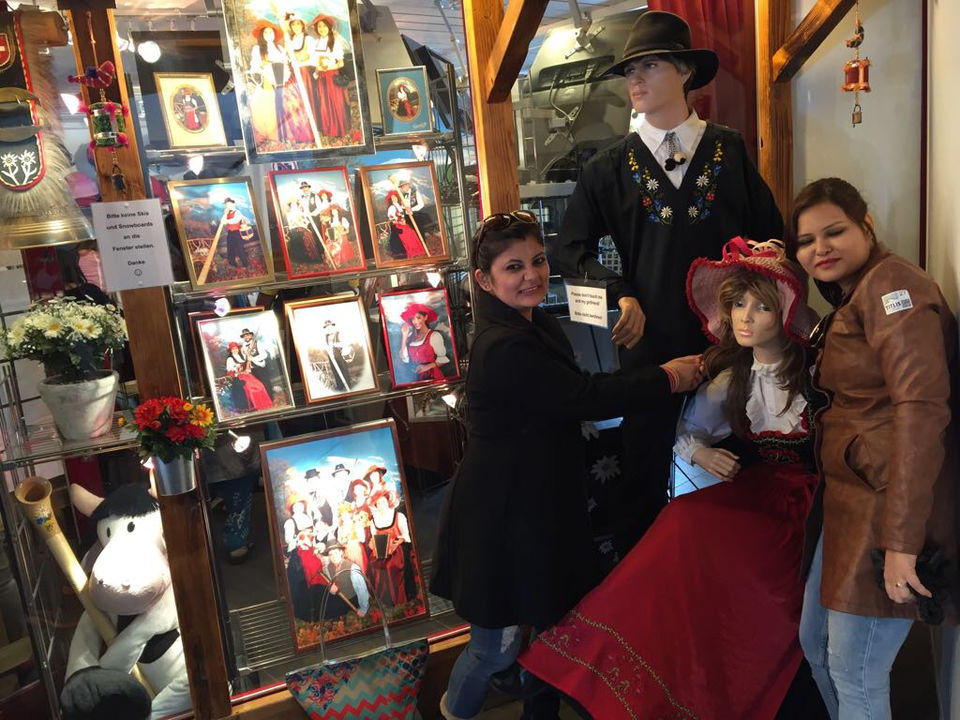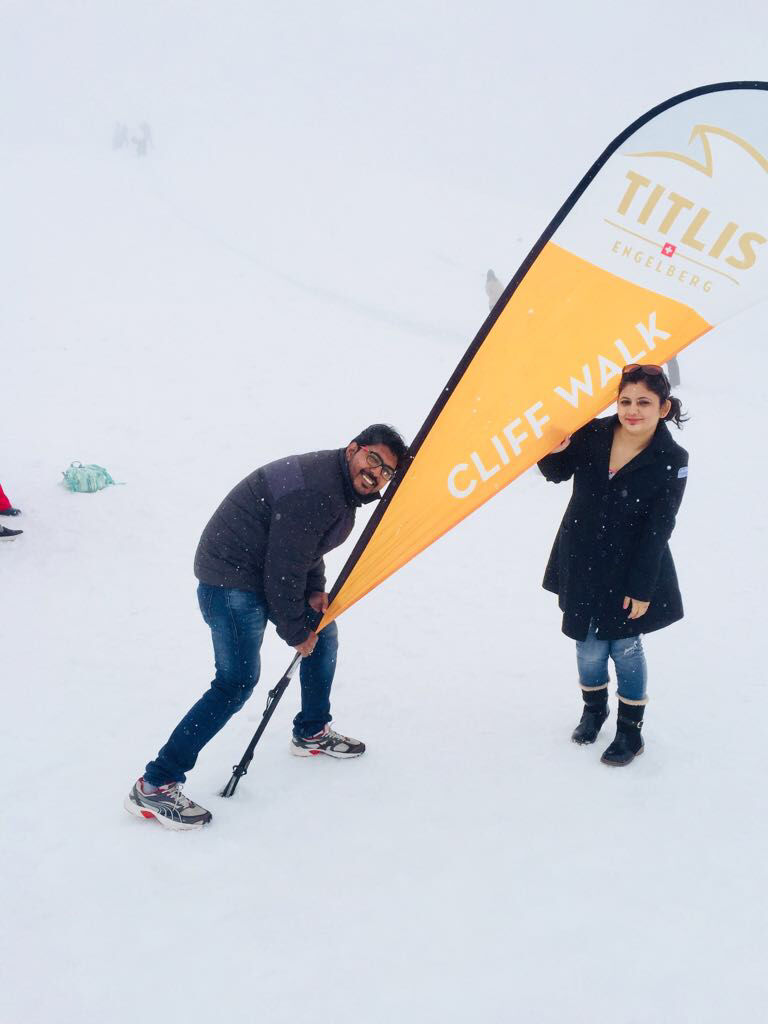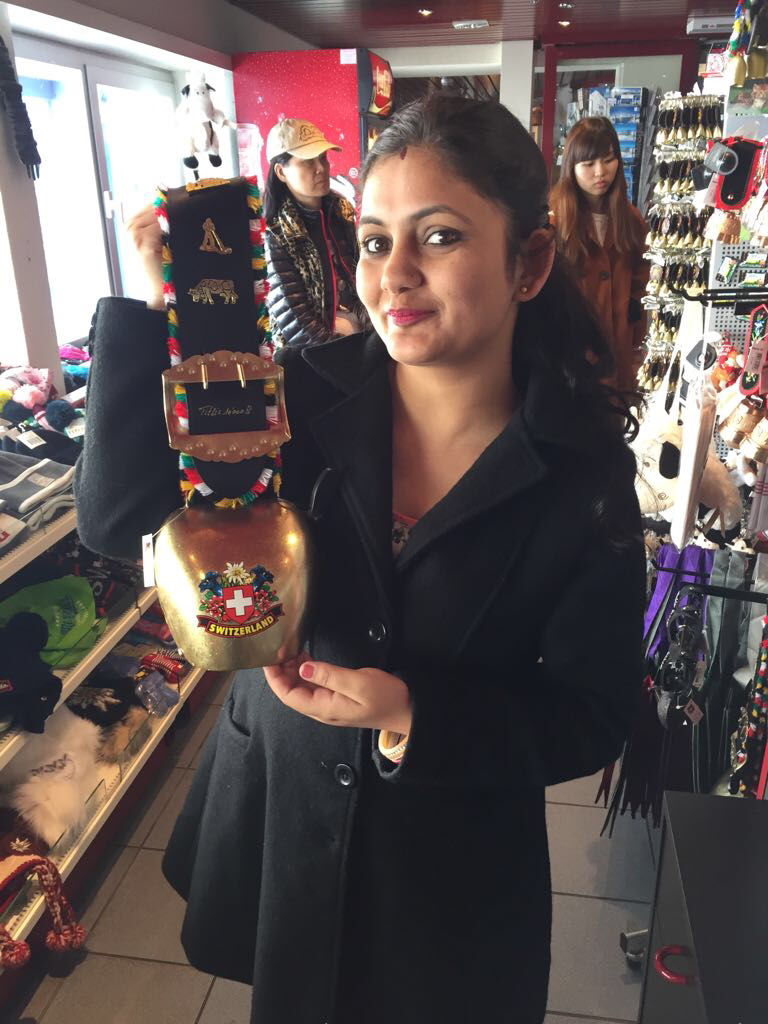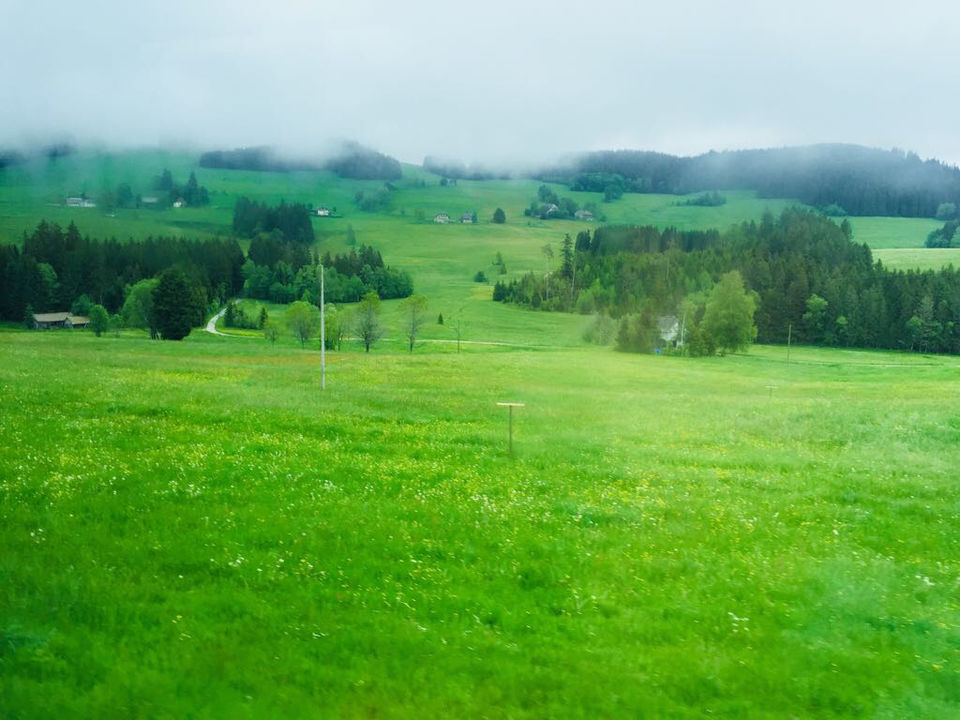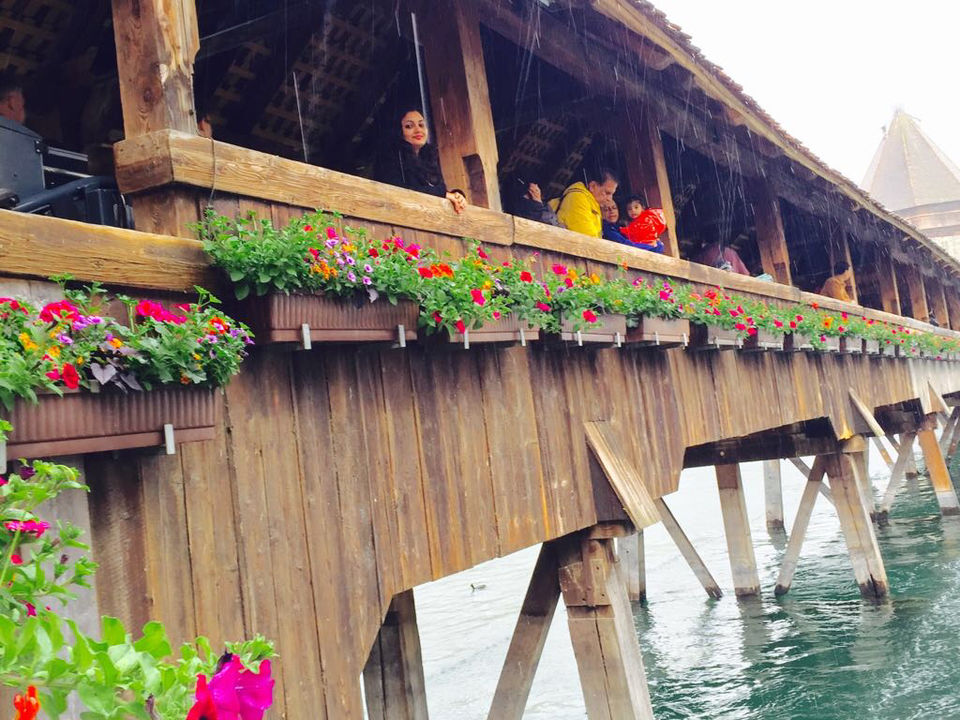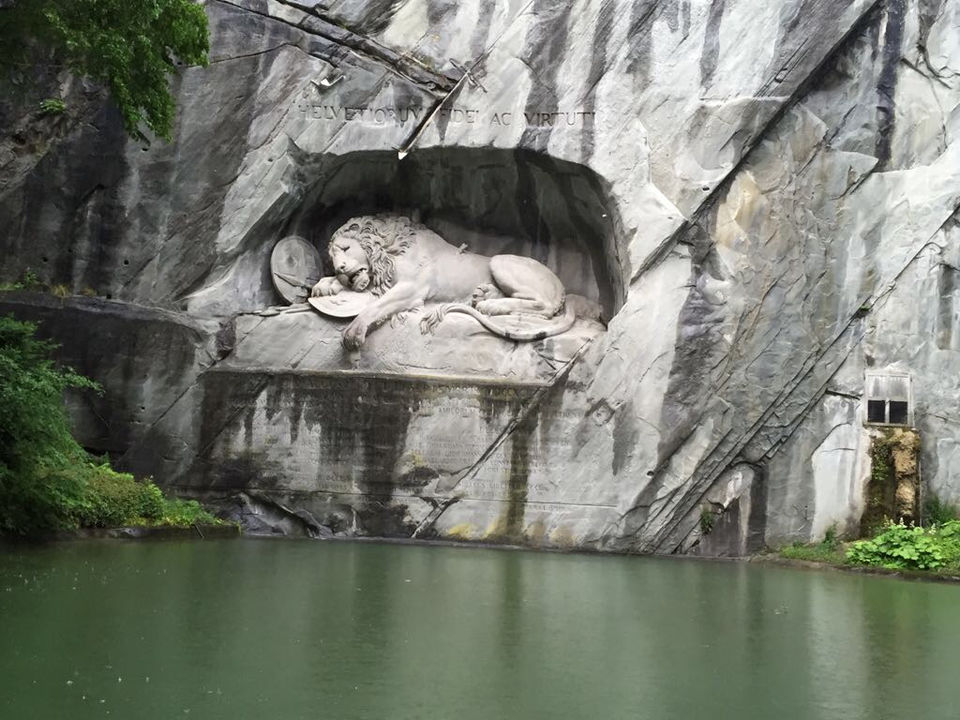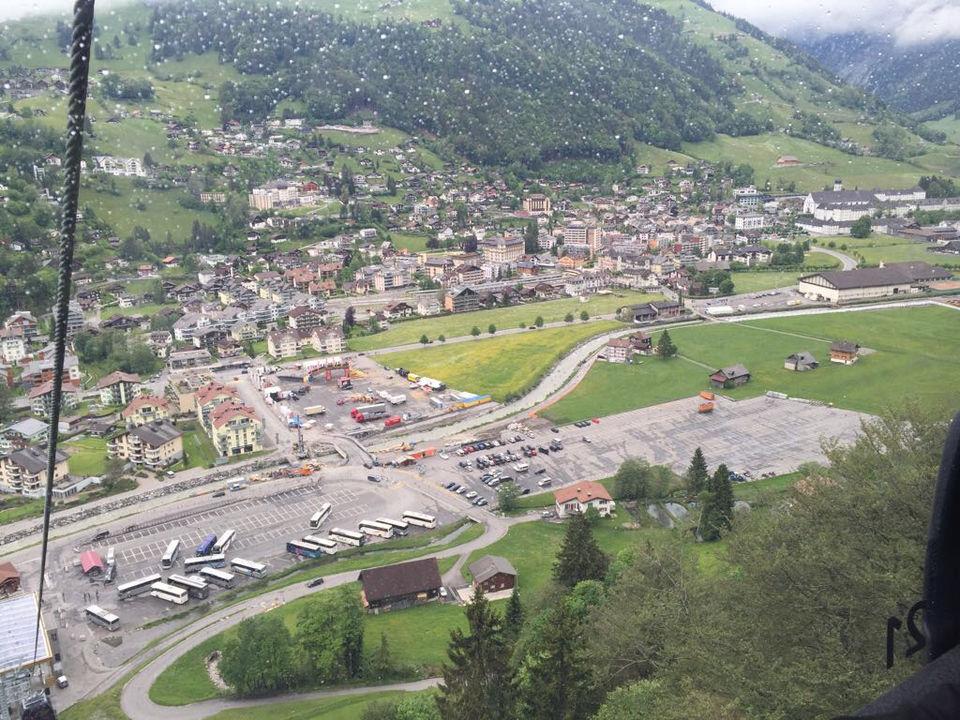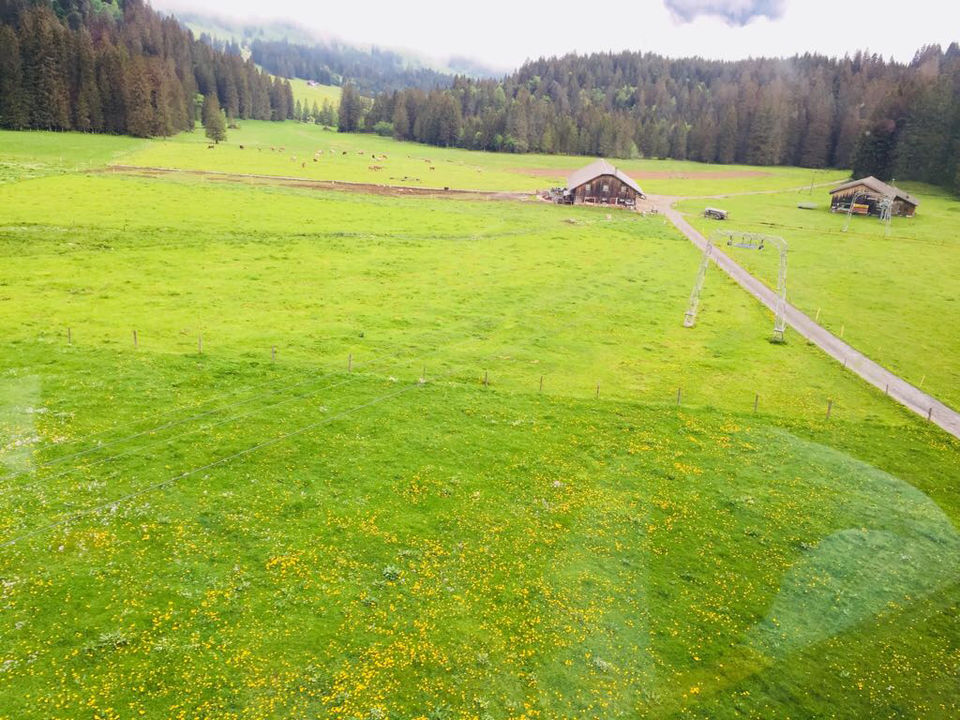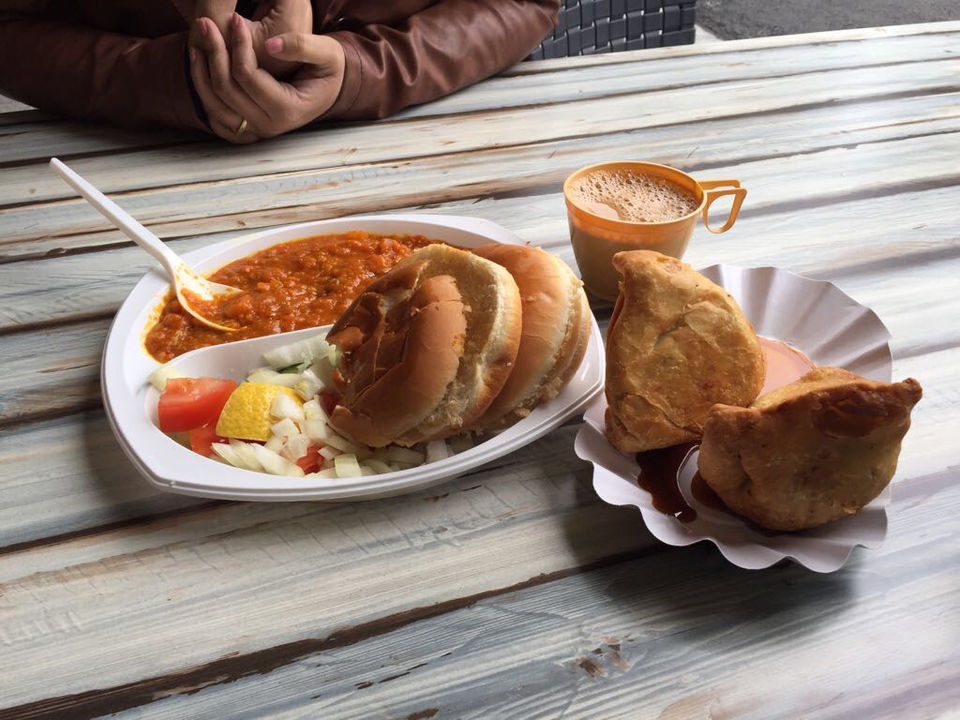 Jungfraujoch:
After a scenic drive to Grund, we boarded a charming cog-wheel train to Jungfraujoch. It's the highest altitude railway station in Europe at 11333 ft. and takes us through lovely landscapes filled with flowers blooming all over the lovely mountain passes. The stunning views of Jungfrau, Monch and Eiger will blow your mind. We saw people trekking over these mountains (that will surely make you envious). We enjoyed the magic of Alestch glacier from Sphinx Terrace. We walked along the Ice Palace into the Centre of Glaciar. This place has world's highest altitude post office, if you wish you can send a postcard to your family and friends from here.
Interlaken-
I don't know this place is some sort of a magical tourist trap but this place is what heaven might look like. I justtt wanna go back here. I fell in love with this cute town instantly. An old couple was waving us hello and then we saw them Kissing. I always love it whenever I see any old couple together,because it shows that true love exists.
As the name suggests,Interlaken is situated between Lake Then and Lake Brienz. Lake Brienz has clear bluish water, where you can enjoy a boat ride. We visited the Casino Kursaal ,Hooters and Harder Klum too.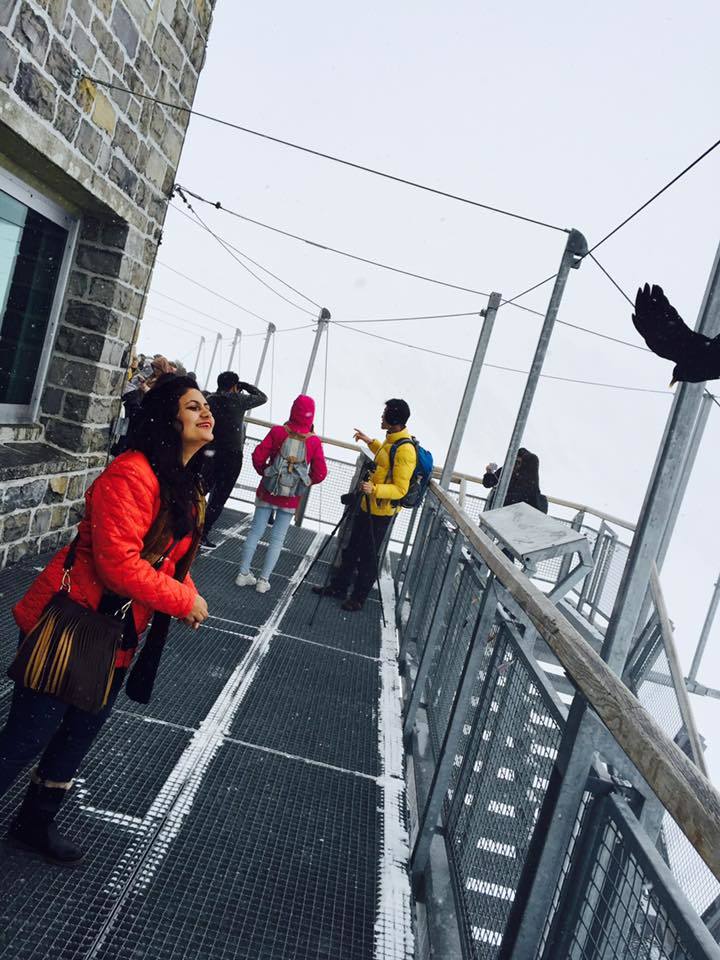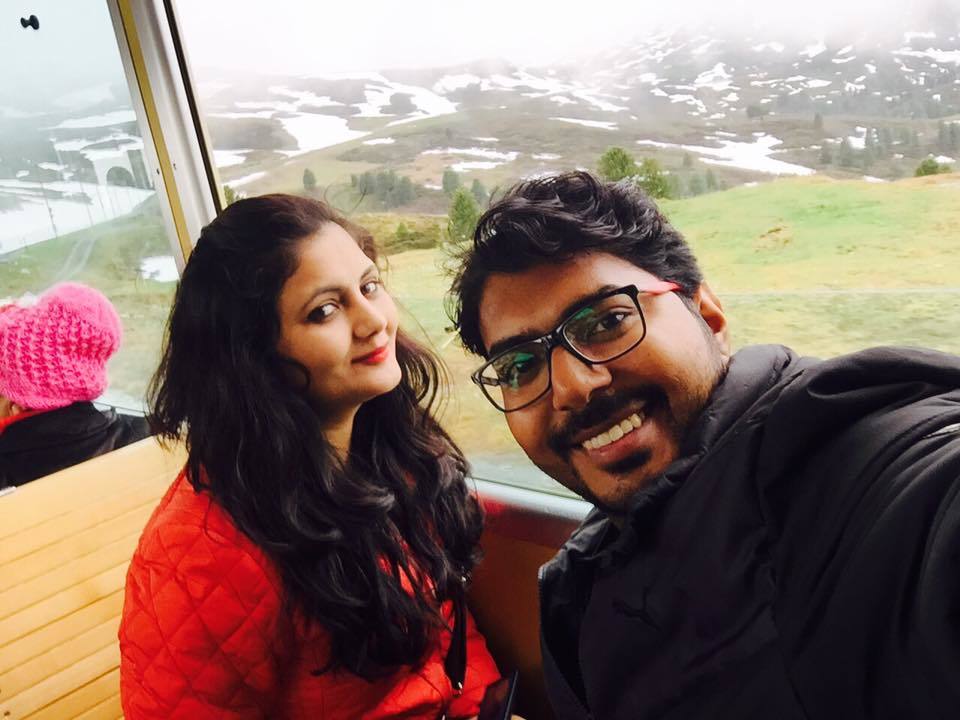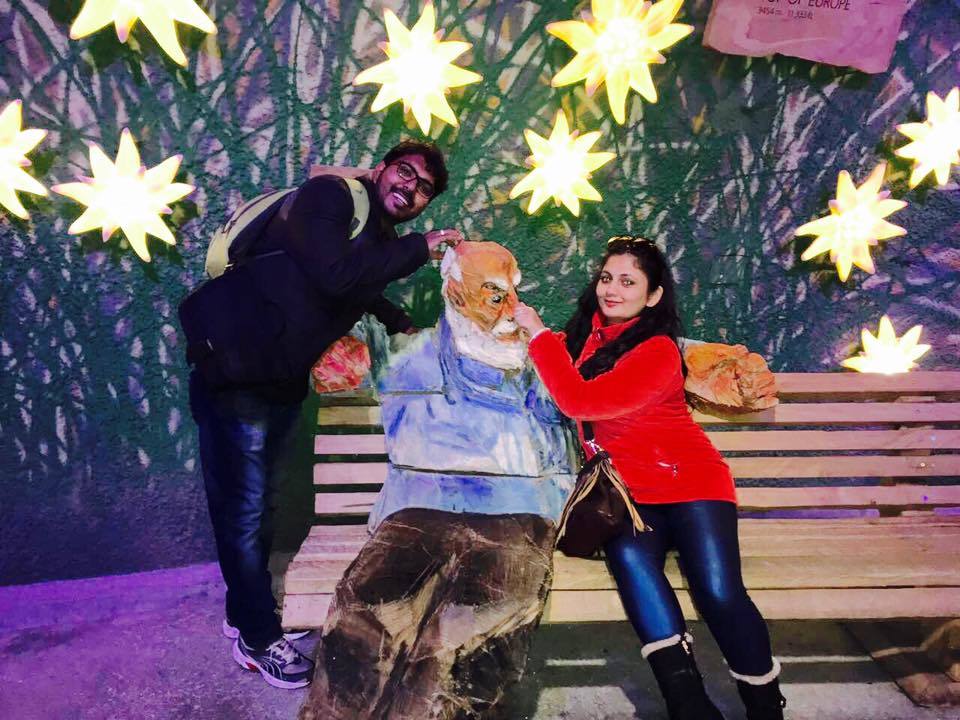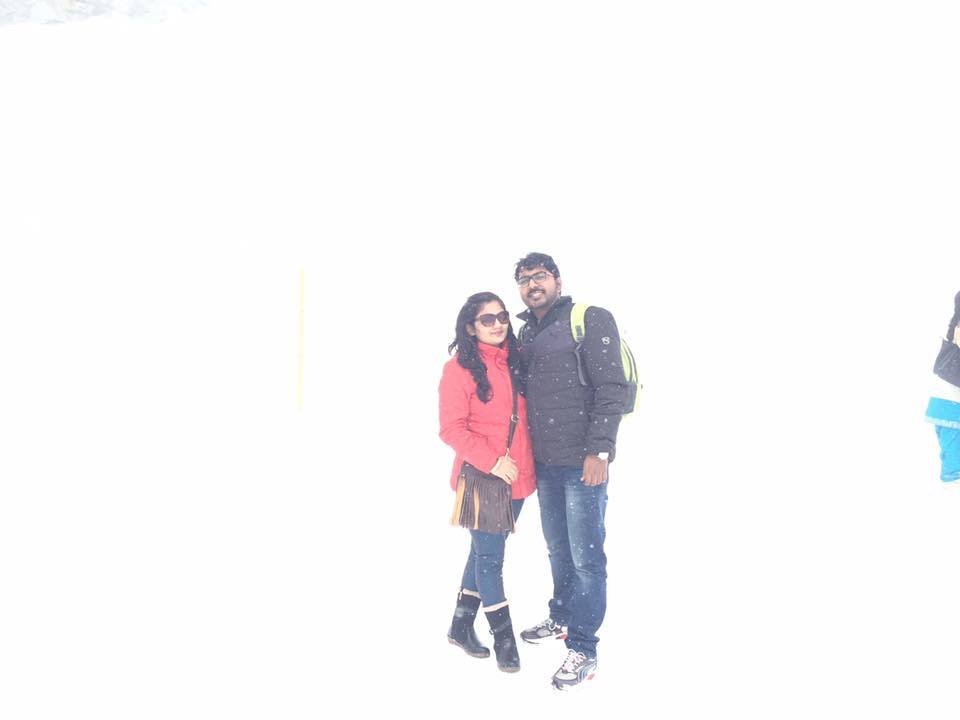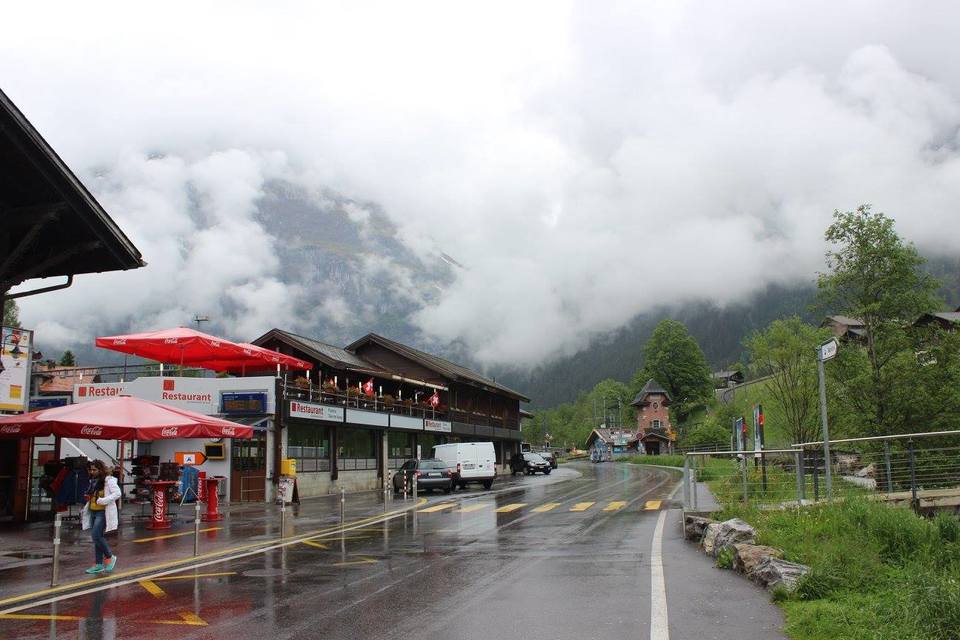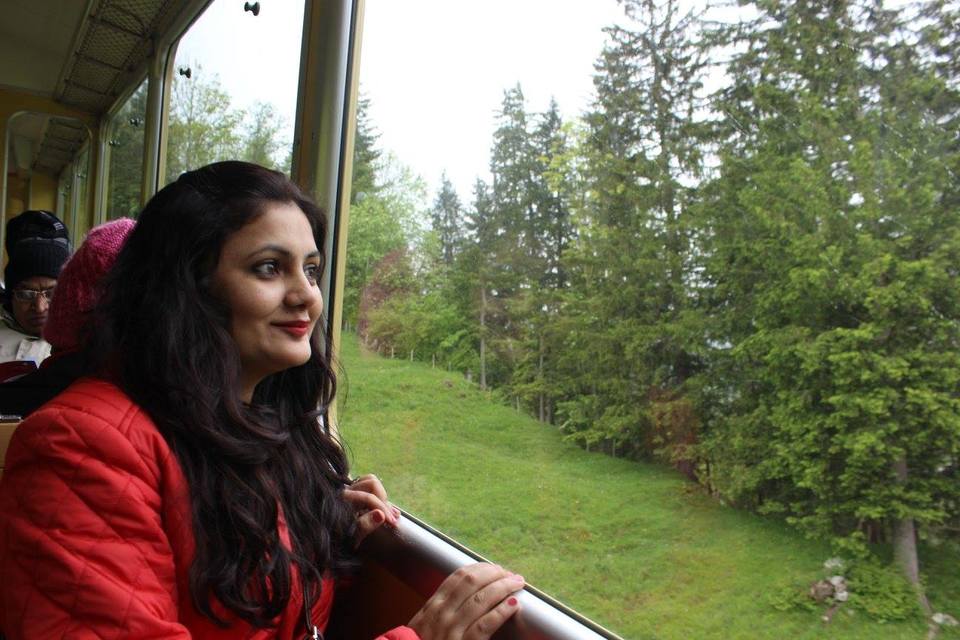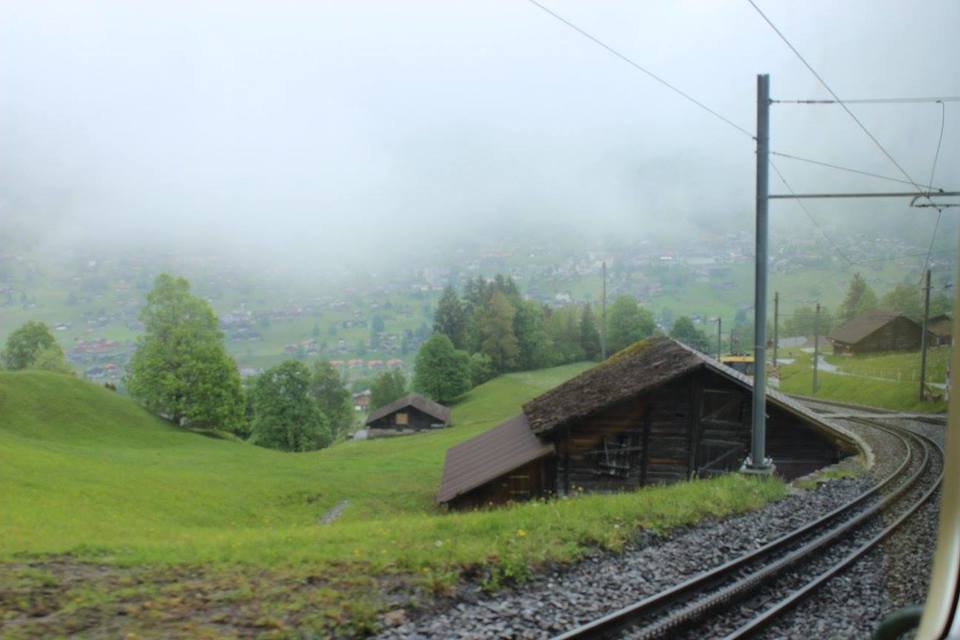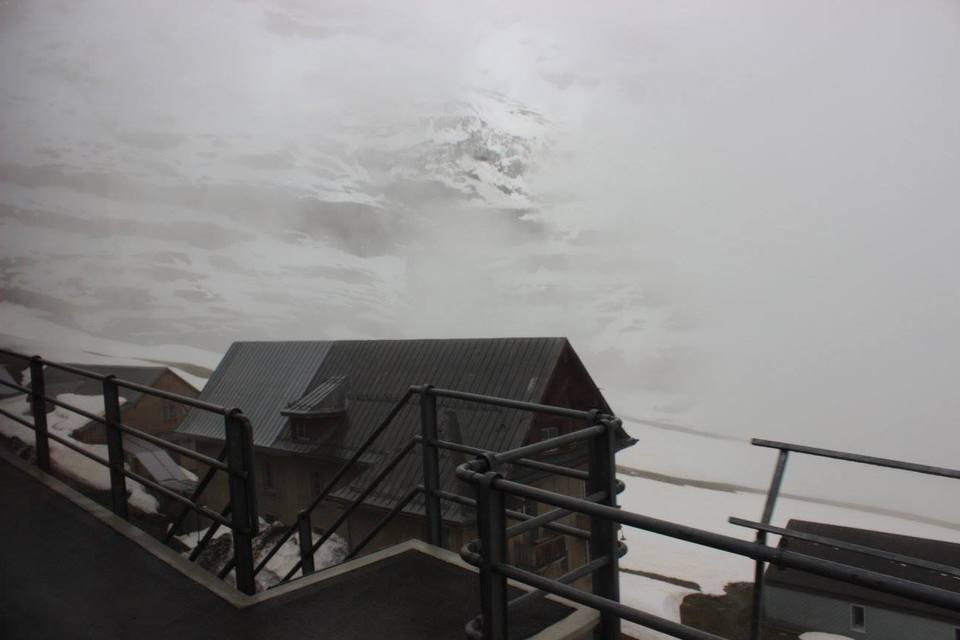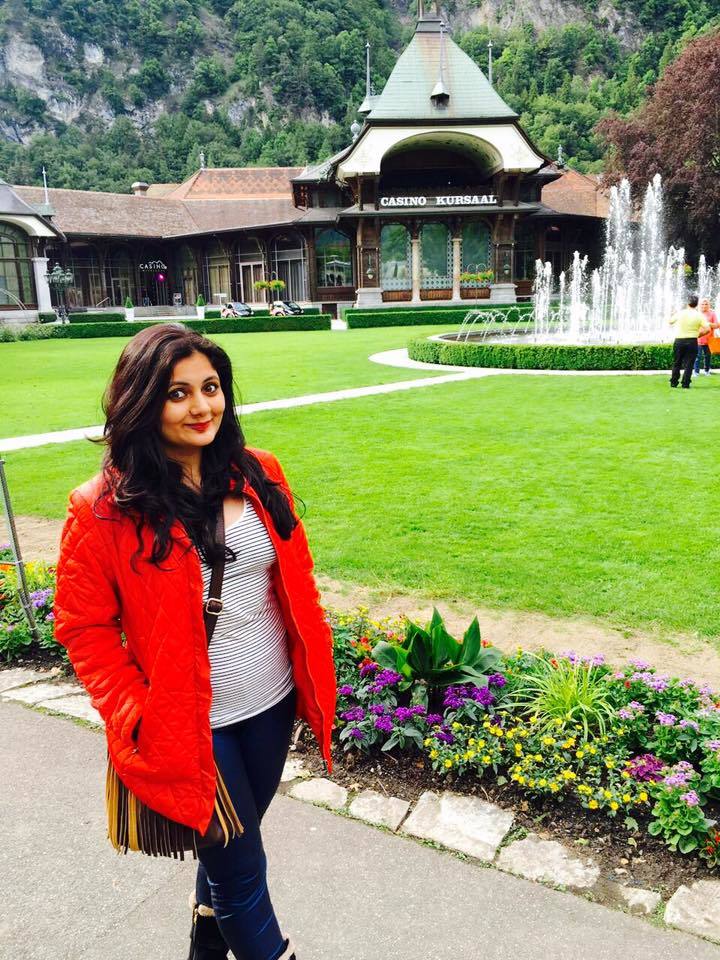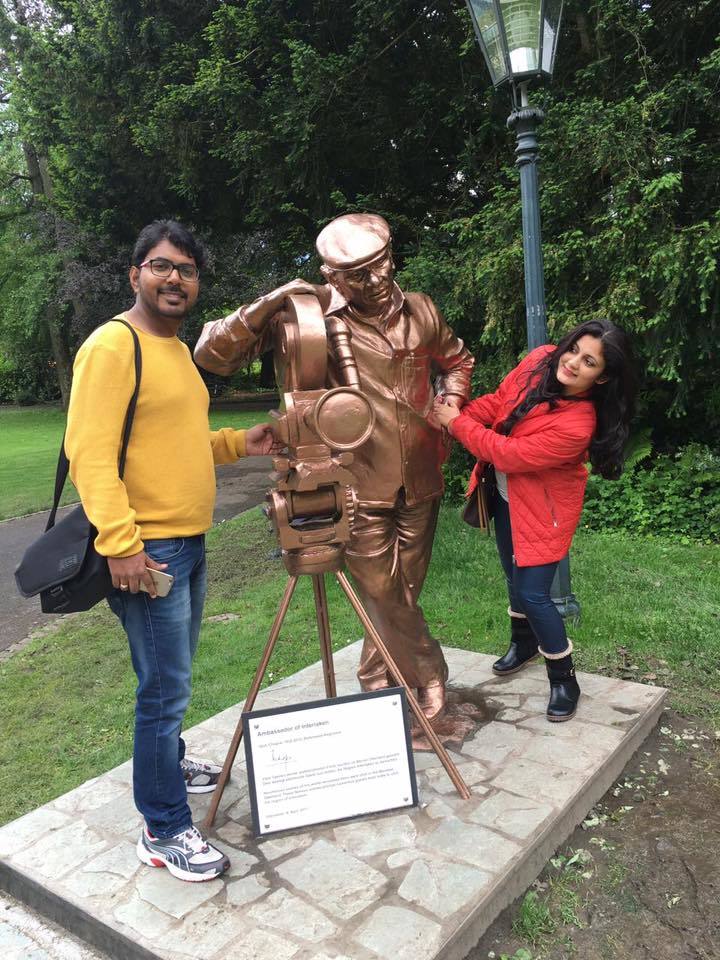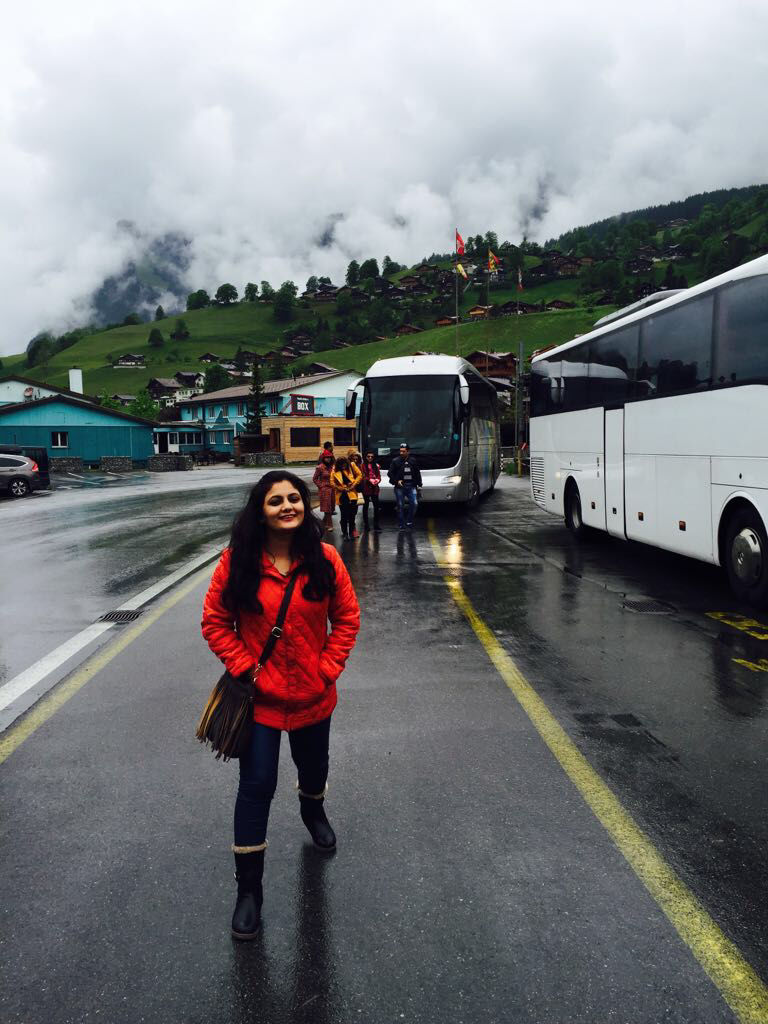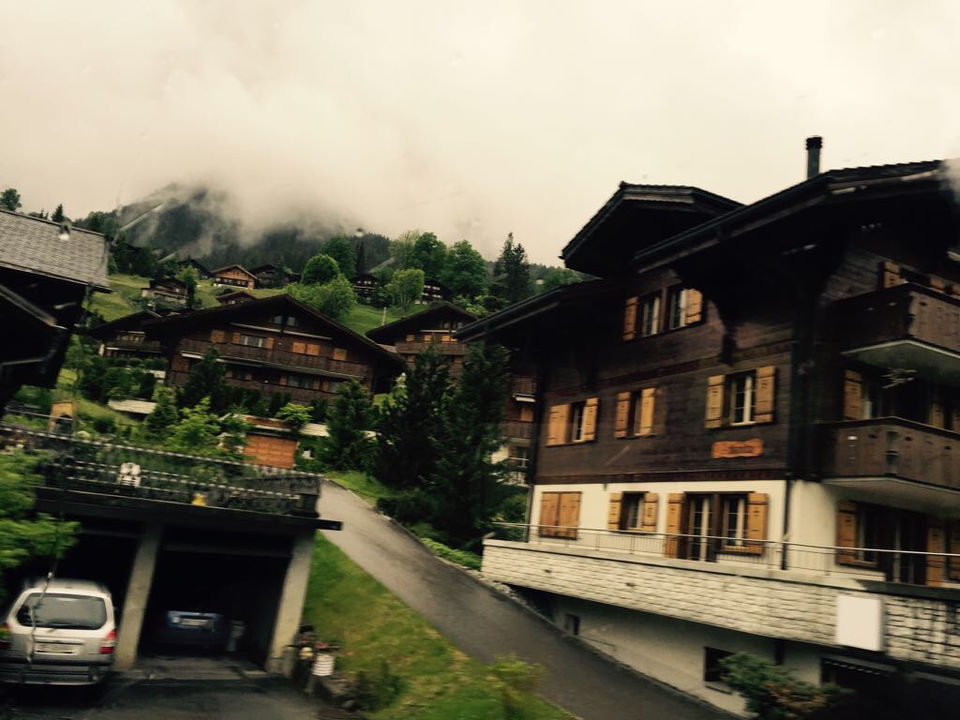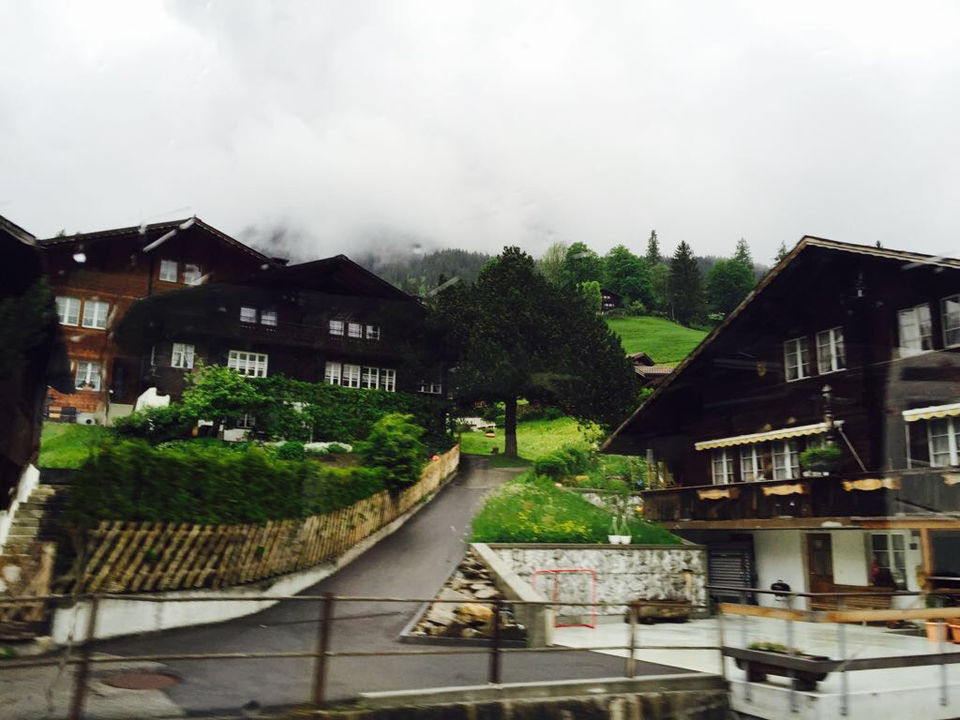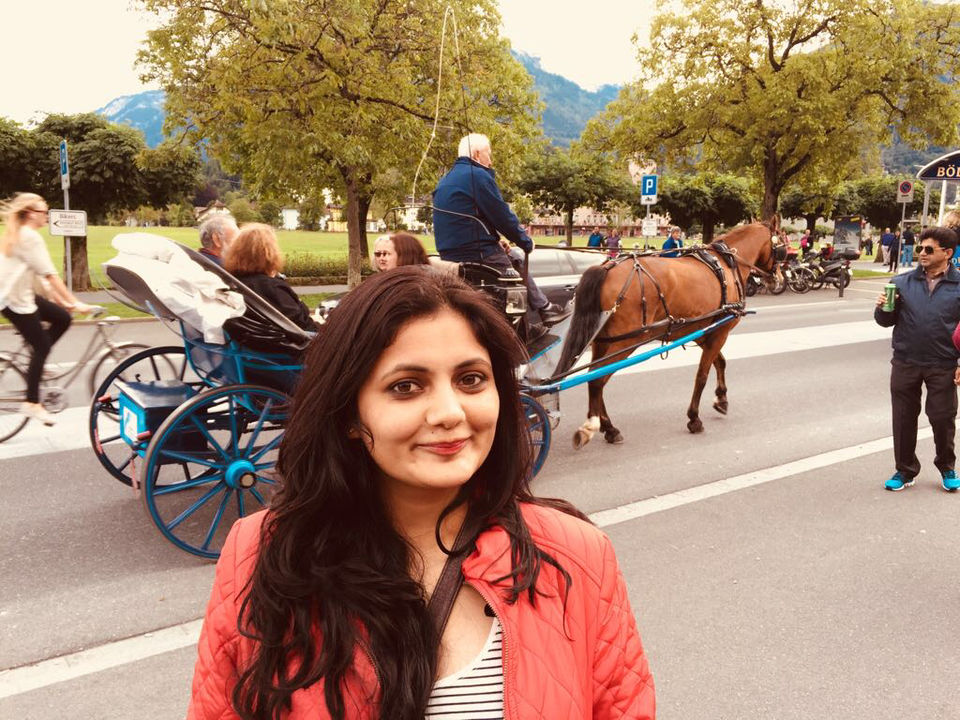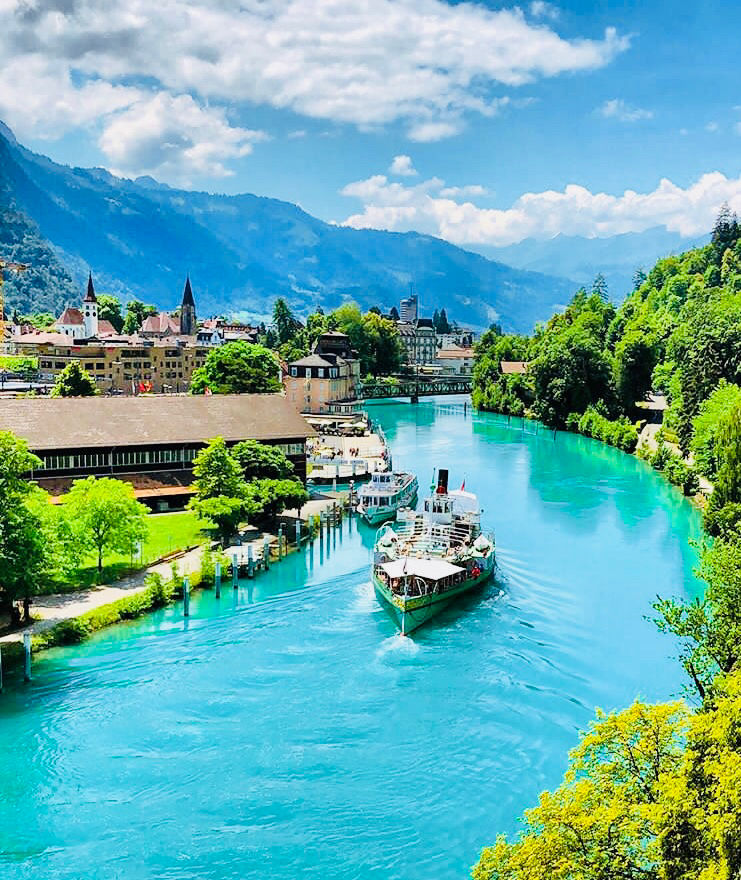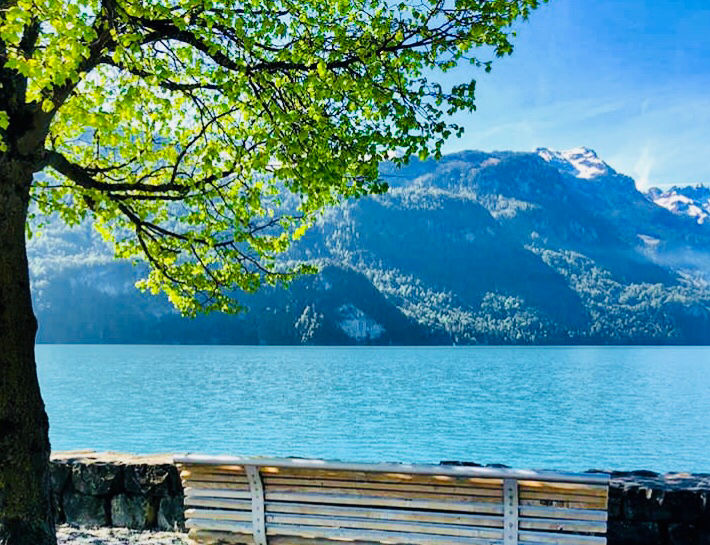 Rhine Falls-Leaving Switzerland is not so easy but on fourth day we packed our bag and drove to Germany. On the way we visited Rhine Falls, widest and most powerful waterfall in Europe. We took a boat to go at the centre of waterfall-It was an awesome (little scary too) experience from the top of 'Rock'. After Rhine falls we went to Germany. New country, new excitement!!!!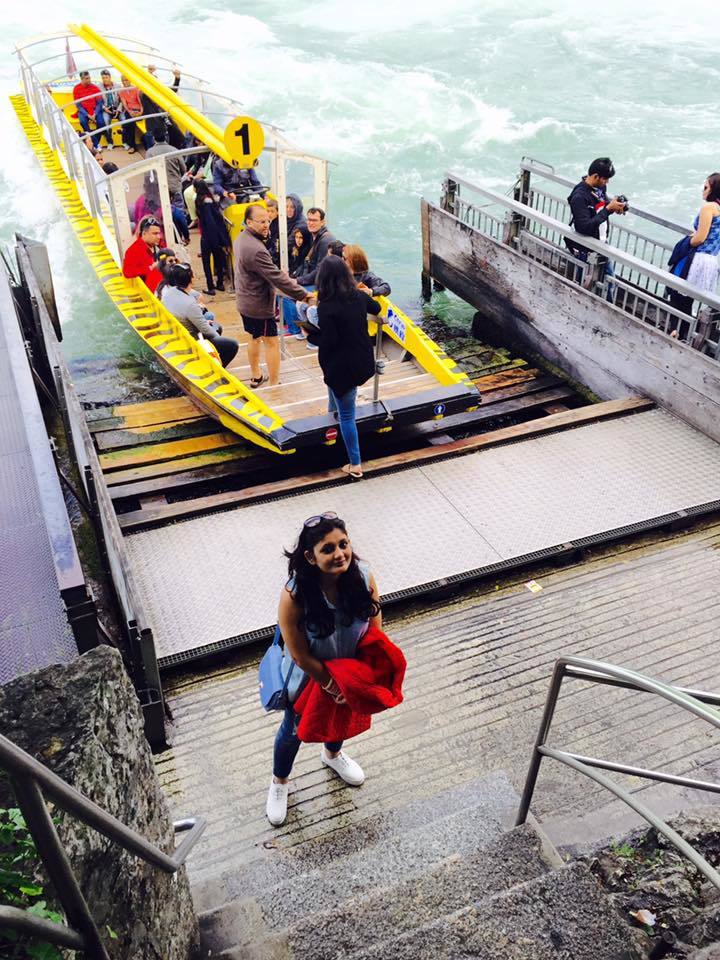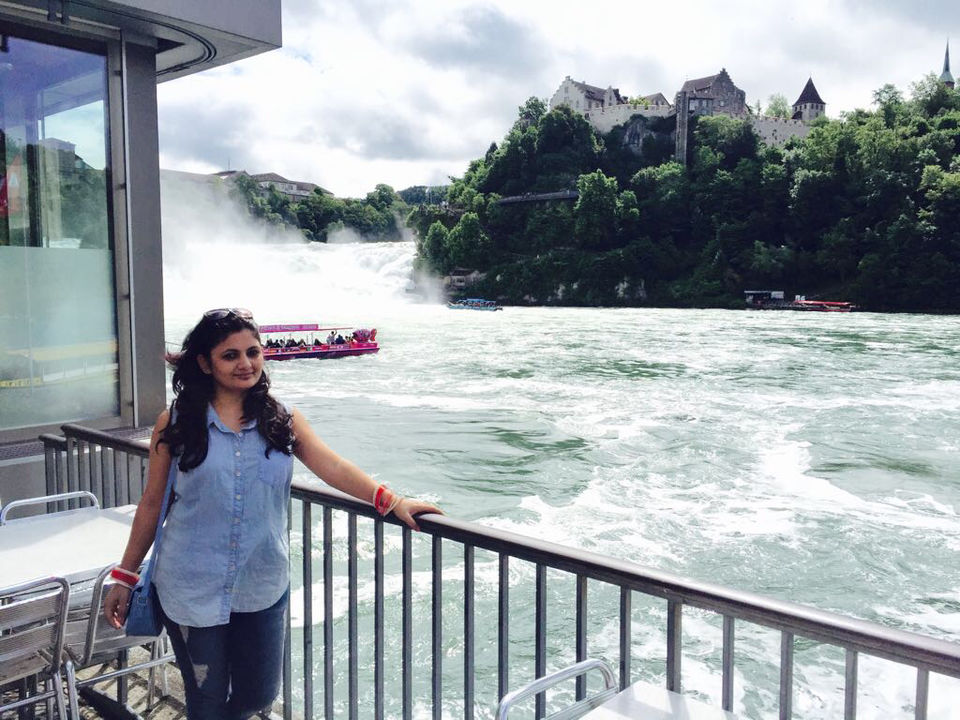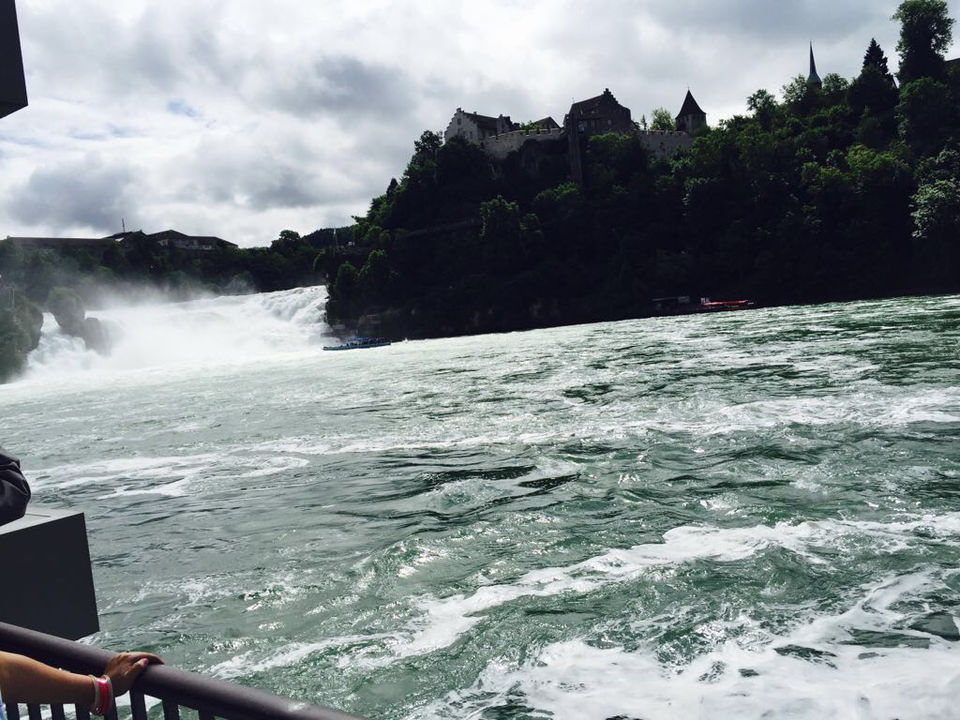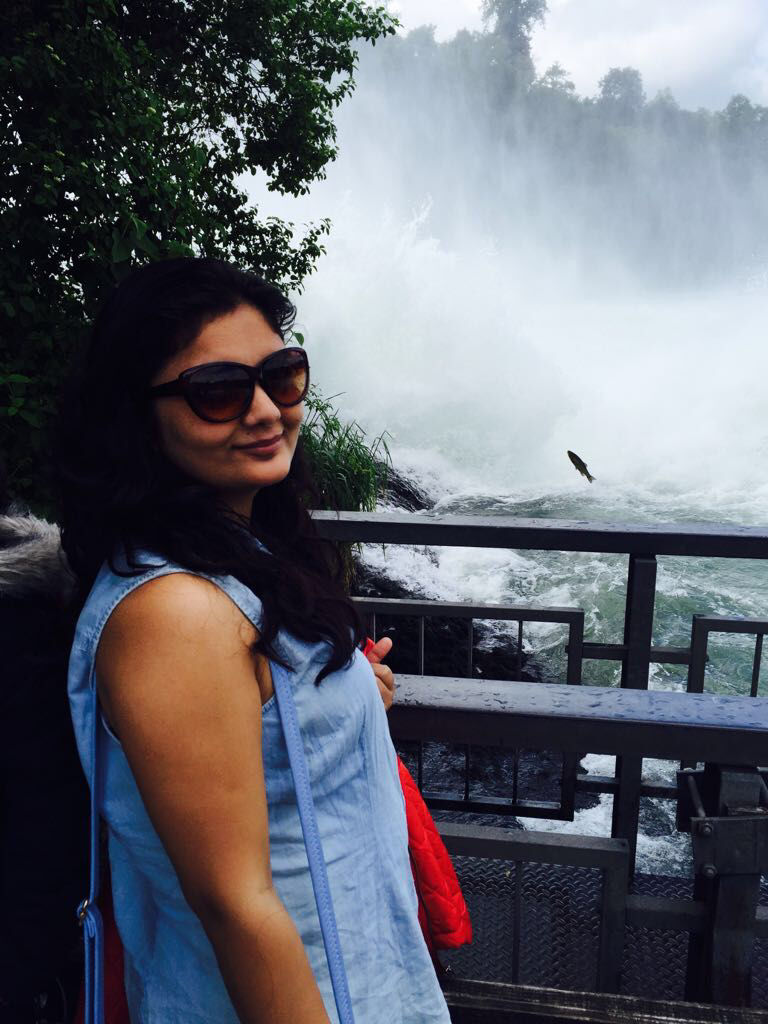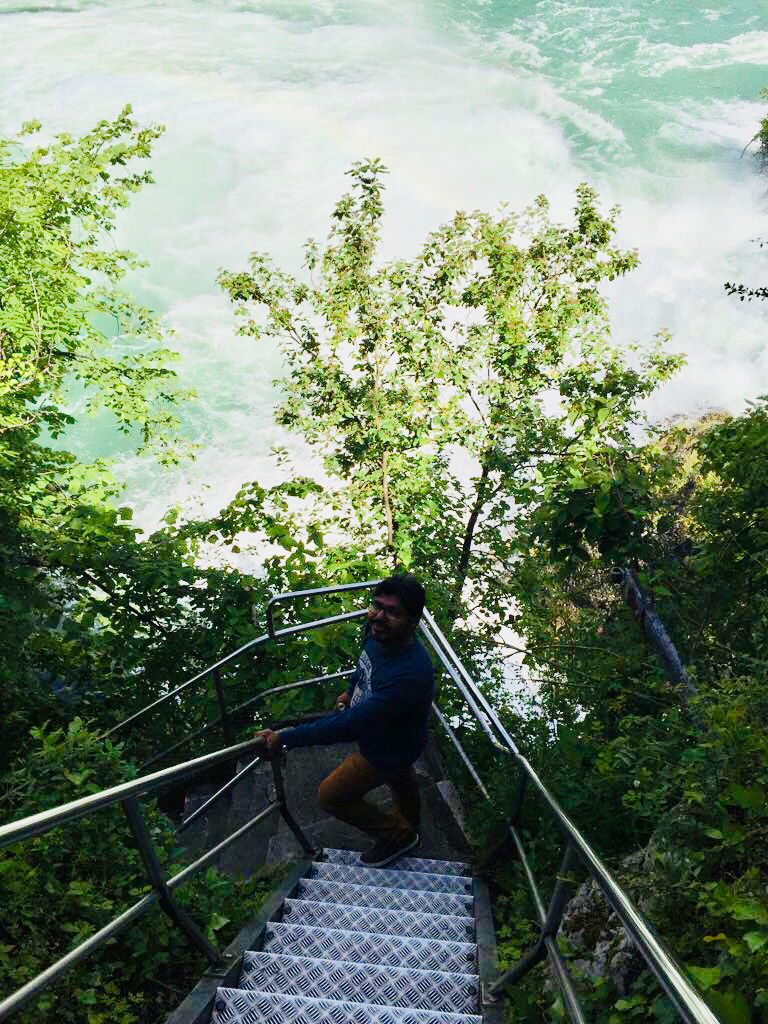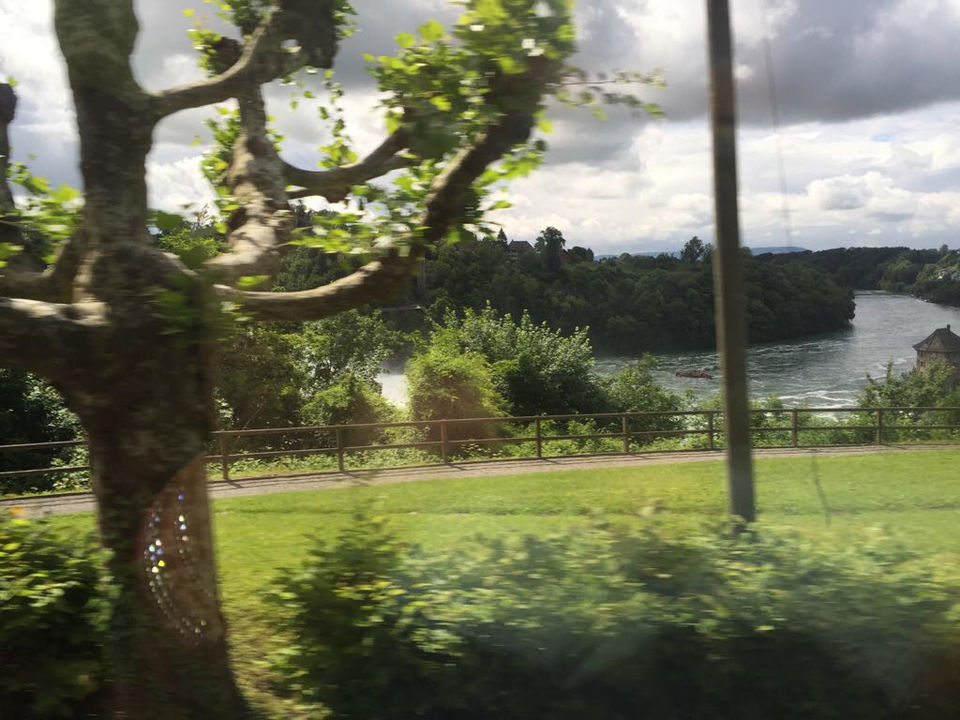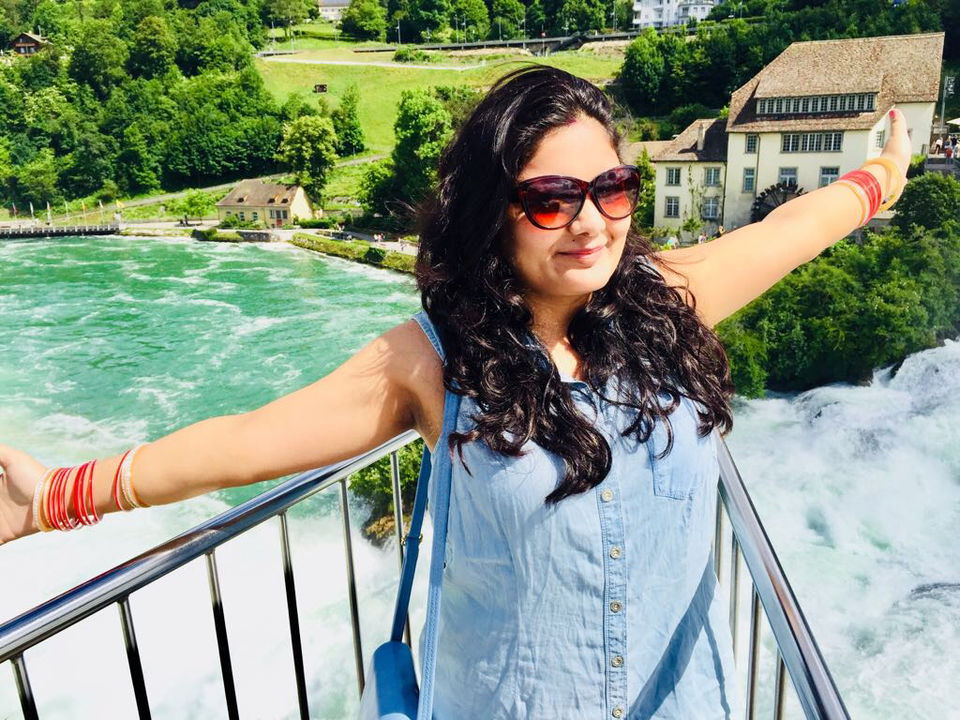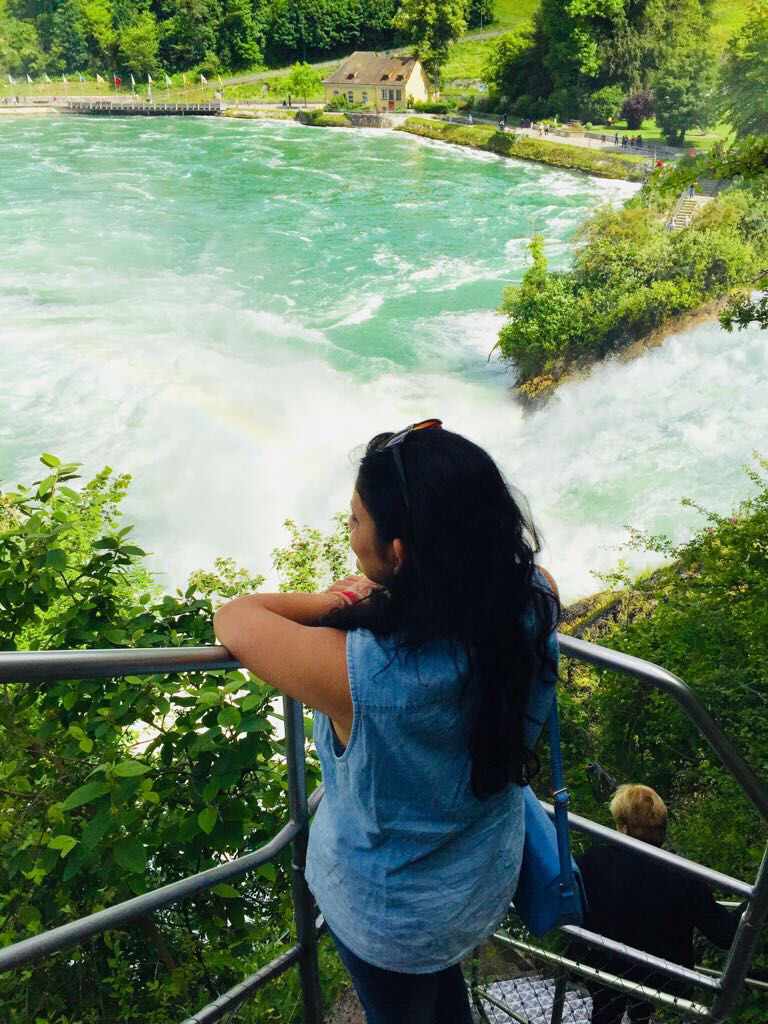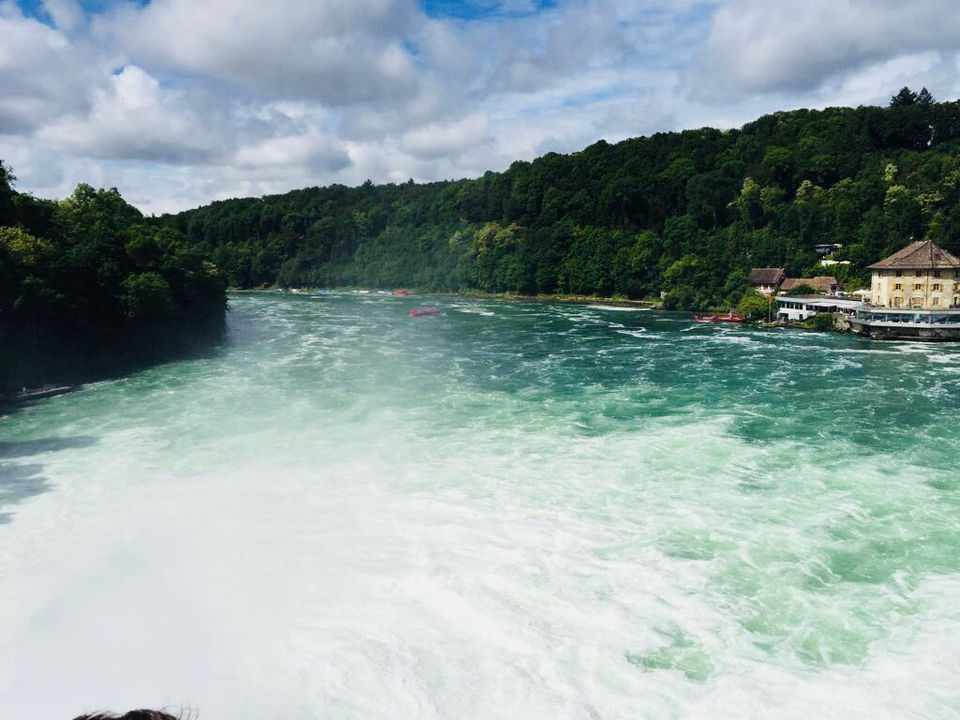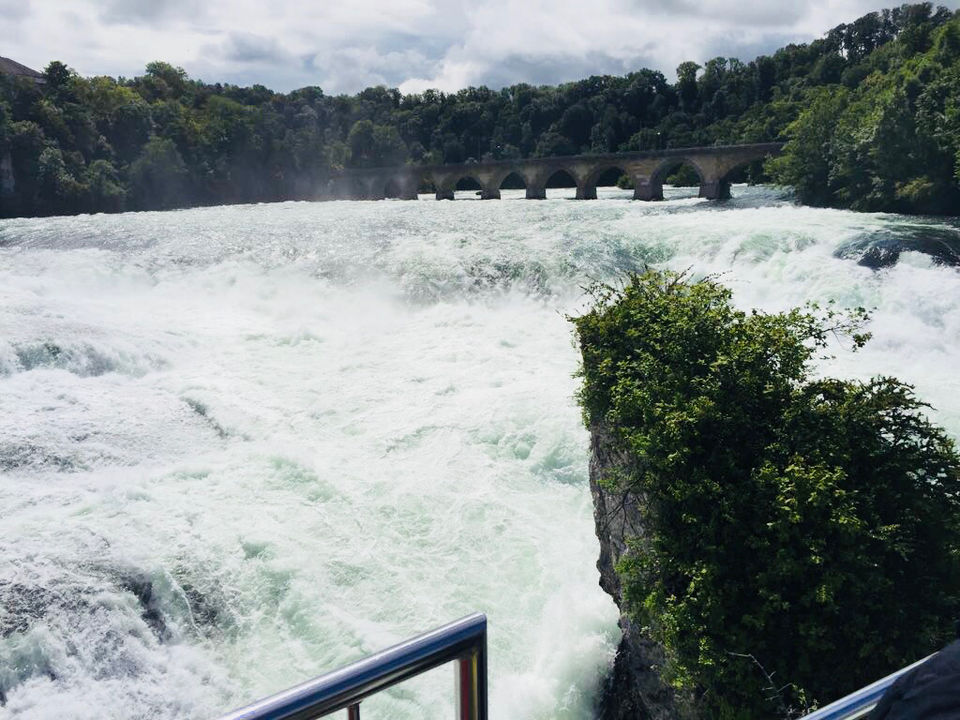 Germany:
Zurich to Black Forest distance-142 Kms
We drove along the Black Forest and after lunch we managed to see cuckoo clock demonstration. Some clocks were huge as you can see in this pic behind me but the interesting fact is that every clock has a story to narrate.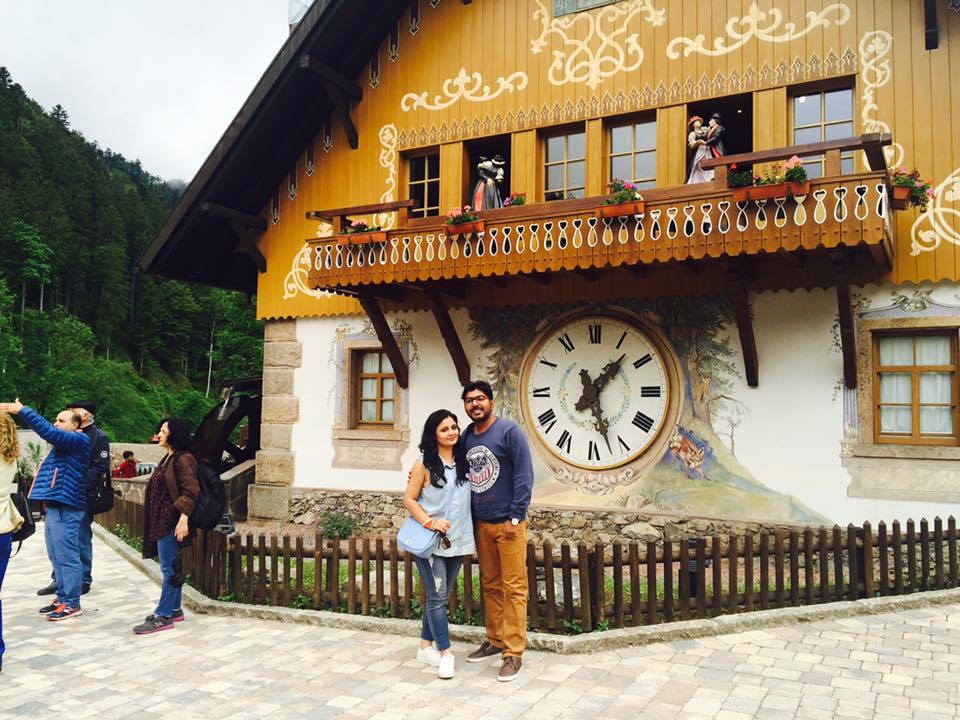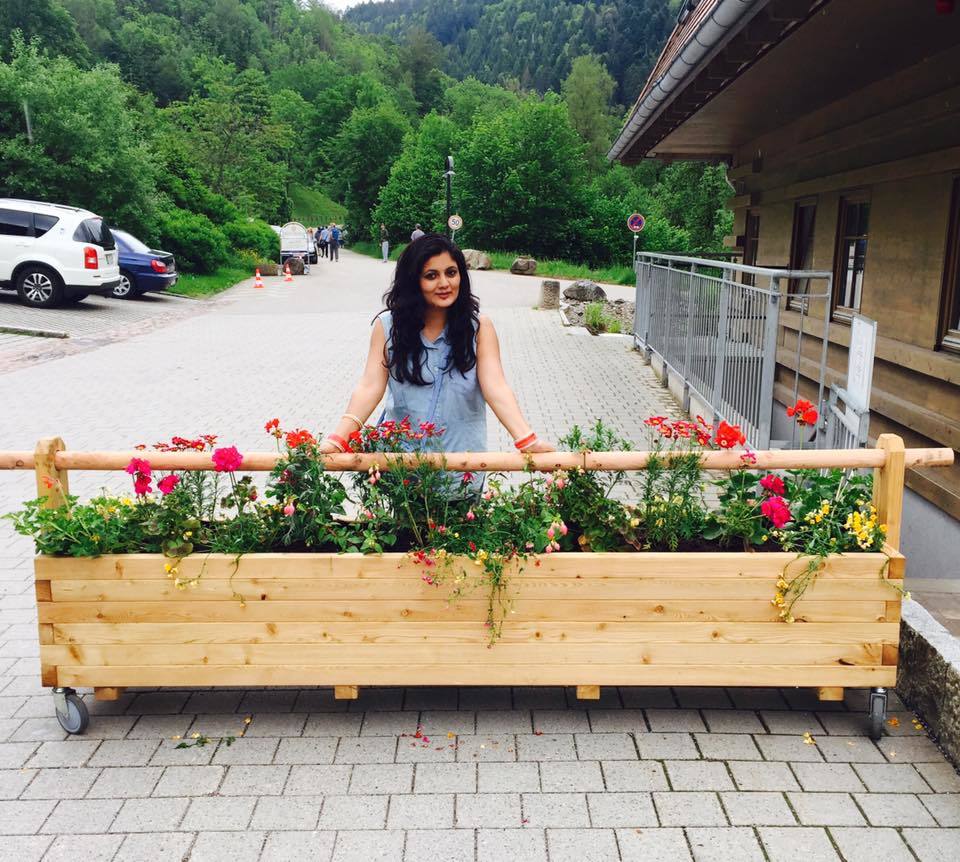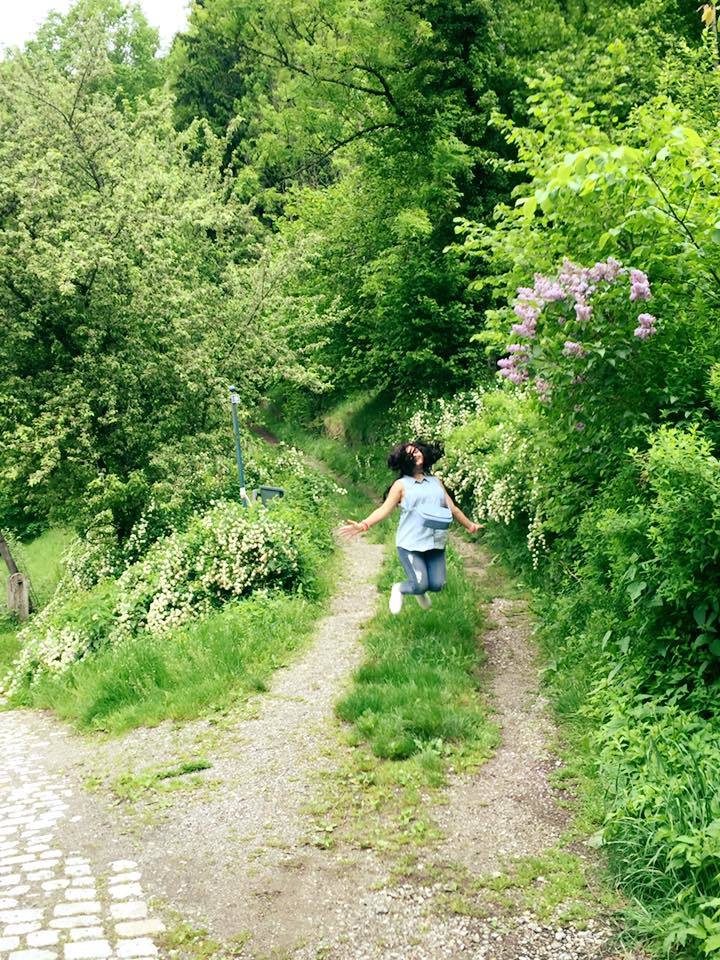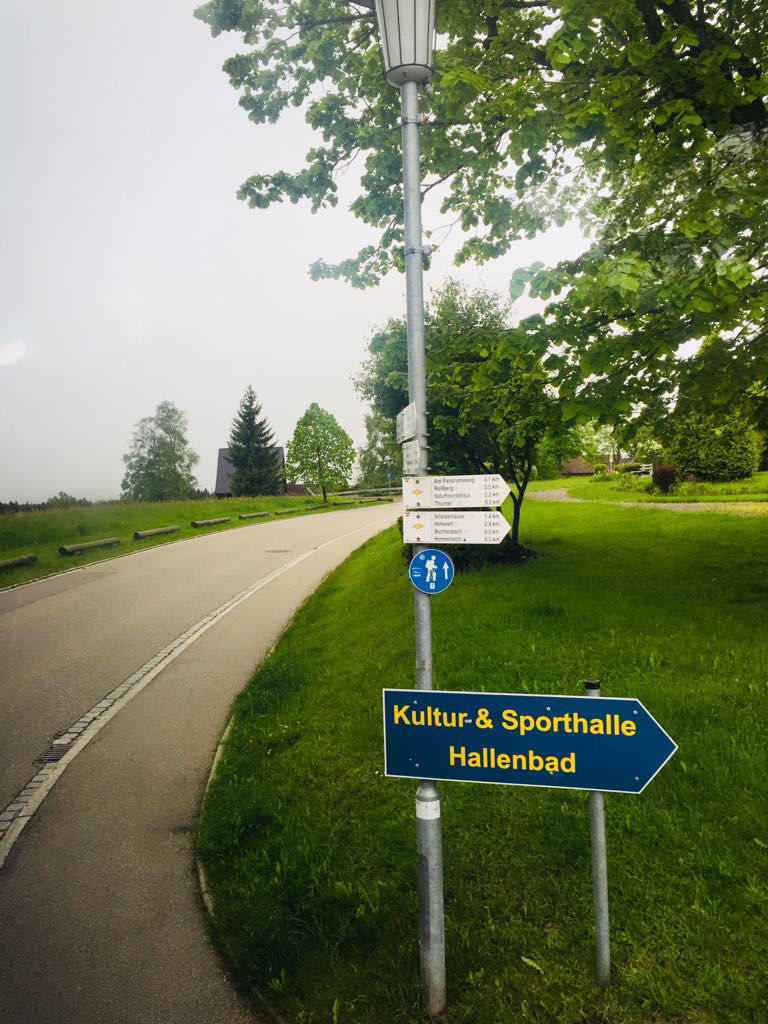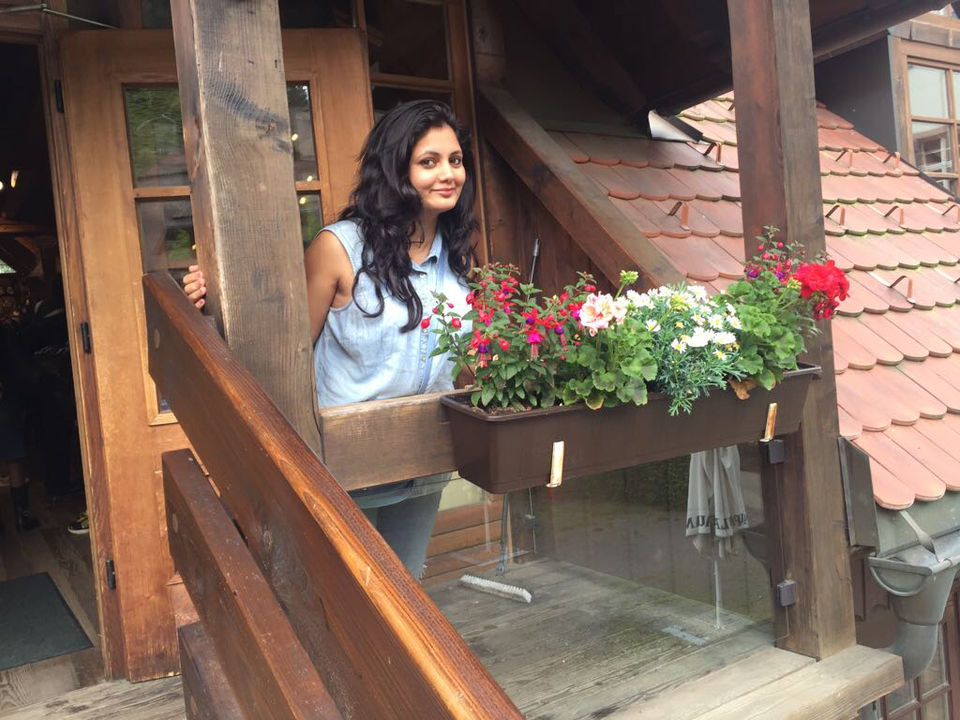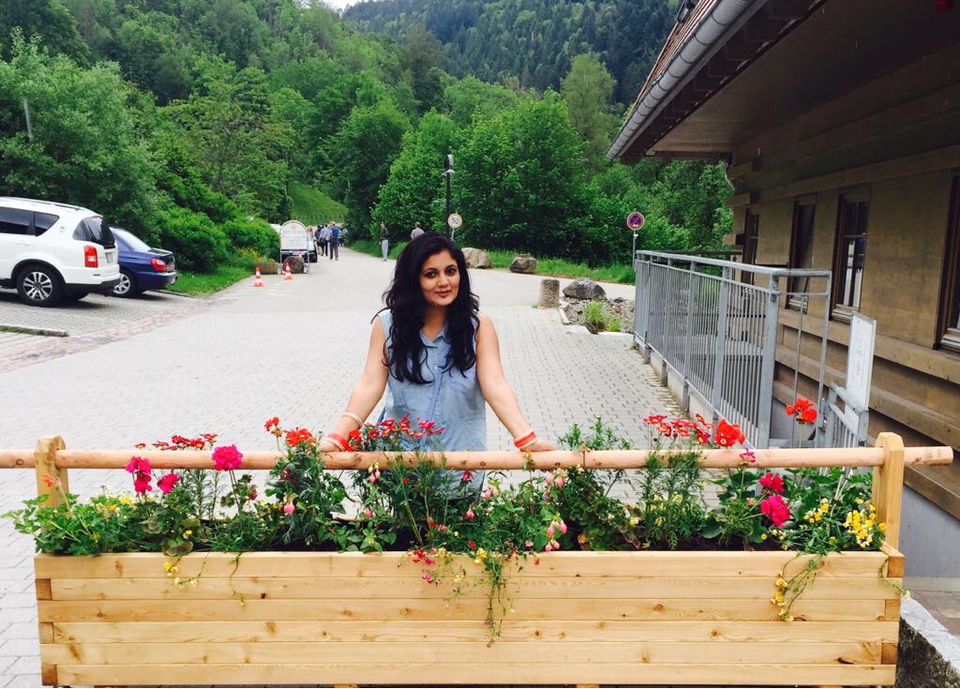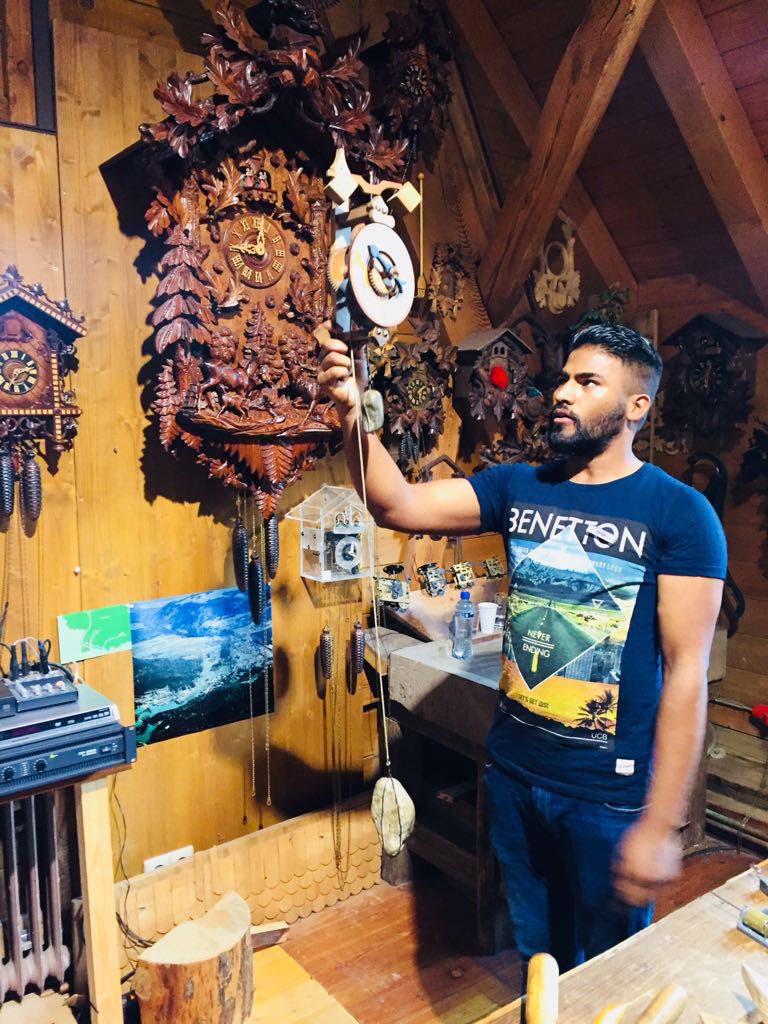 Cologne: On our way to Amsterdam,we visited Cologne Cathedral. Its a very very tall Gothic Cathedral which took 6 centuries to build. Capturing this stunning piece of architecture in a single frame was a tough task. It has 532 steps which will take you to the observation deck.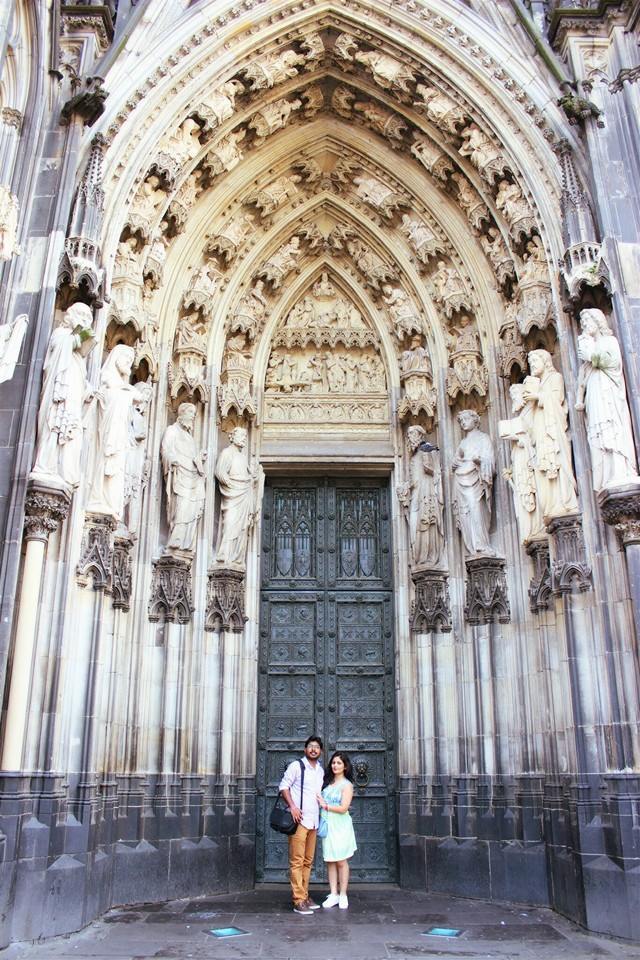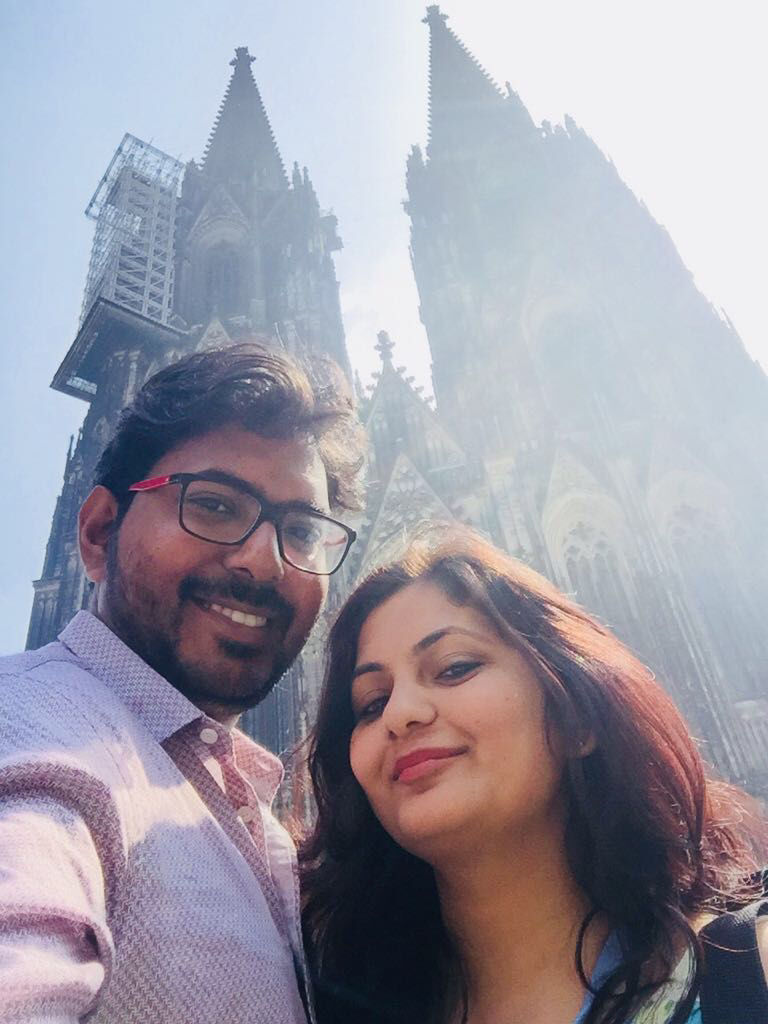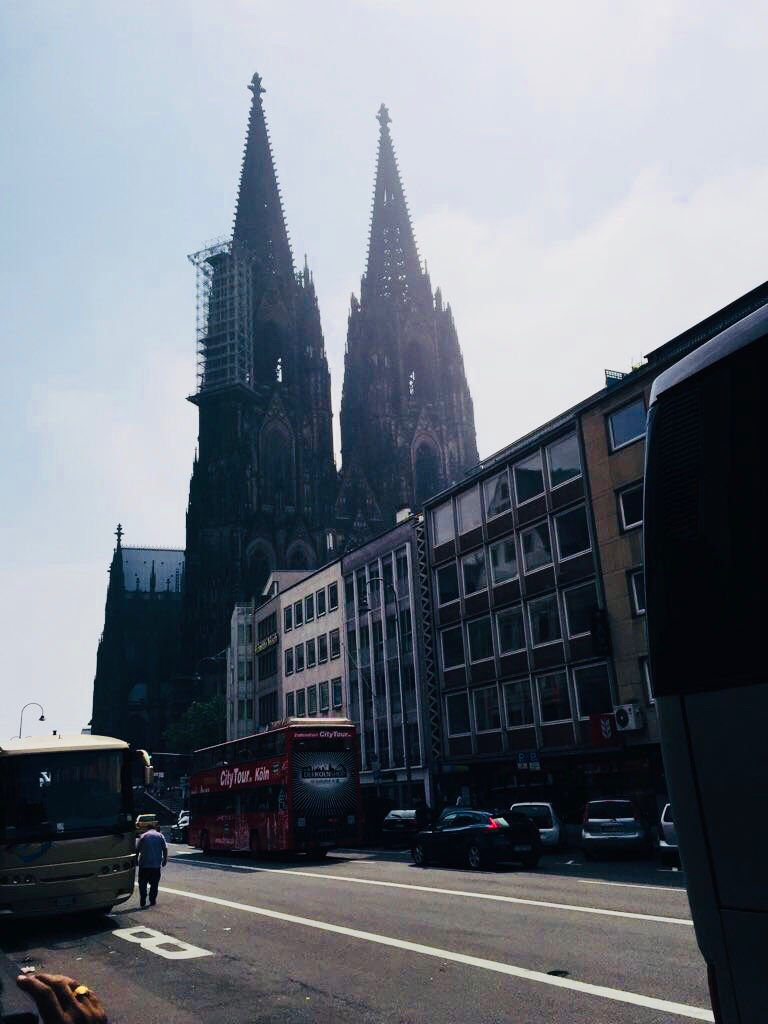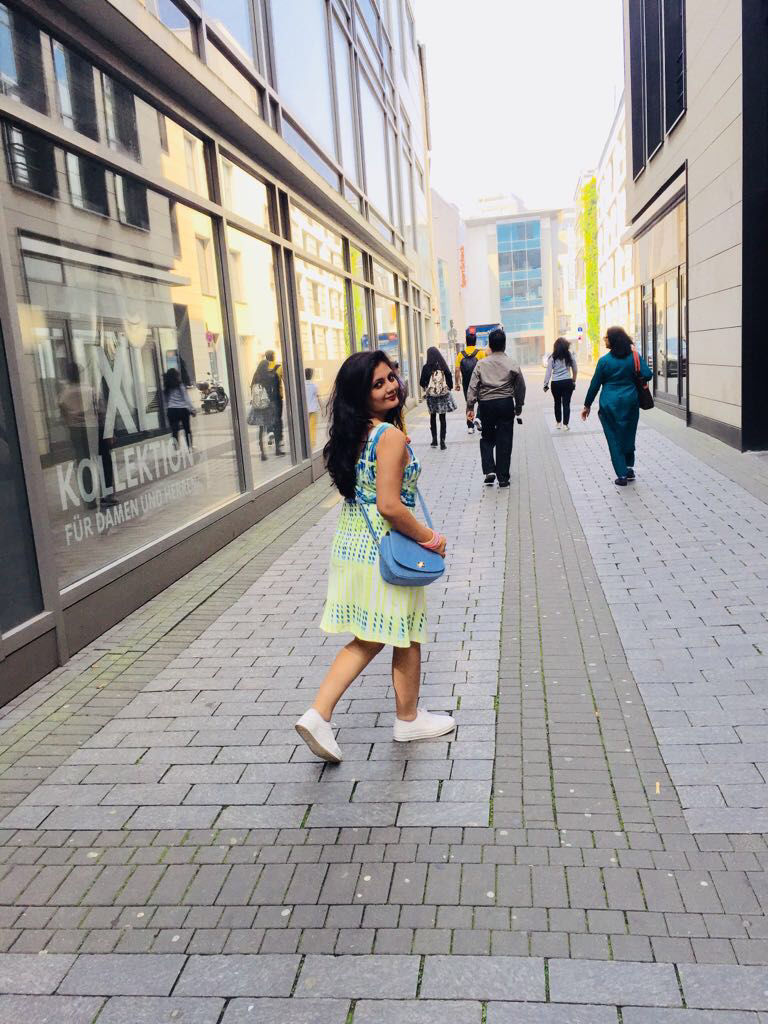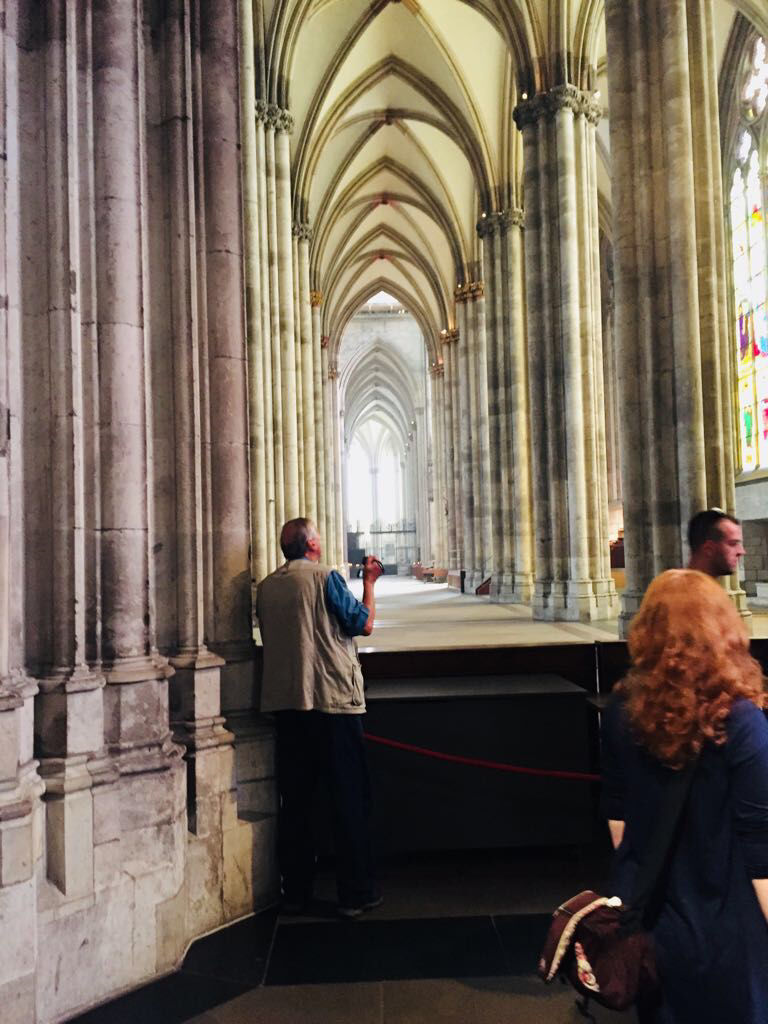 Amsterdam:
Cologne Germany to Amsterdam distance:272 Kms
Amsterdam is a city of beautifully woven canals and it welcomed us with a canal tour via boats. These canals are beautiful and from the boat one can witness and enjoy the history of this place while enjoying the incredible views. We sailed through the narrow lanes of the 'Happiest city of the world'. We came to know about Dutch people and that they have Canal Houses in Amsterdam and I think this is something you are not going to see anywhere else in the world.I tried to peep inside few open windows of these house and I was amazed with the interior and space management. While sailing, all you are going to feel is just happy vibes..:) people are chilling, drinking,dancing and enjoying their meals with family in small boats. I forgot to capture these moments because in Europe it happens often. You become so lost in the view. After canal tour we visited Dam Square, shops, museums and got squinted with Amsterdam.
Did you know that there are more Bicycles than the total population of Amsterdam. Huge bicycle parking areas are too common here. Try to visit Bloemen Market, it's flower floating market and if possible try to Visit Githeroon too, it's only 2.5 hours away. Githeroon is always known as city of no roads. Mostly accessible through boats only. I had only 24 hours in Amsterdam so I missed it. After dinner we visited Ice Bakery for their amazing Nutella Crepe and then started exploring Amsterdam in the night. We visited the Red light district as it was recommended as a Major tourist attraction. Its was a very strange and awkward experience for me as this place was filled with drunk sneaky young crowd negotiating with women in glass cabins. I wasn't very comfortable so I walked out, sat near Dam Square and started thinking about this sad reflection of such a great city :( I read somewhere few years ago that Dutch people are very conservative and sensitive towards their culture and values specially what they are imparting to their young generation. In 2013 Unicef report, Dutch children rated as the 'happiest children in the world. So how these locals are maintaining that specially with world famous streets like these. Locals must do something to save real glory of Amsterdam from disappearing in lights which is of colour Red. You can visit Anne Frank House,Van Gogh Museum, Parks, Nightclubs during your stay here.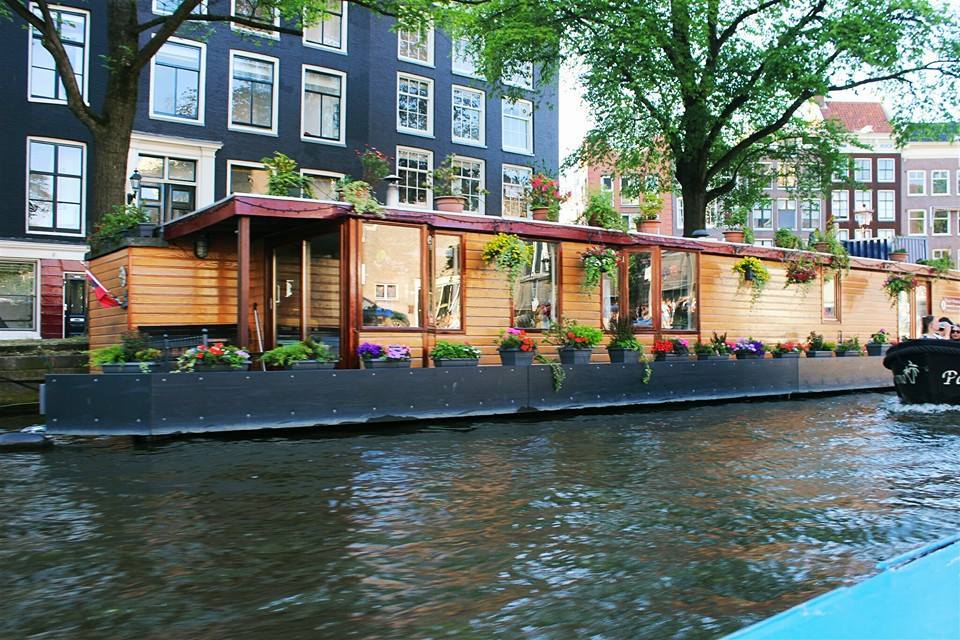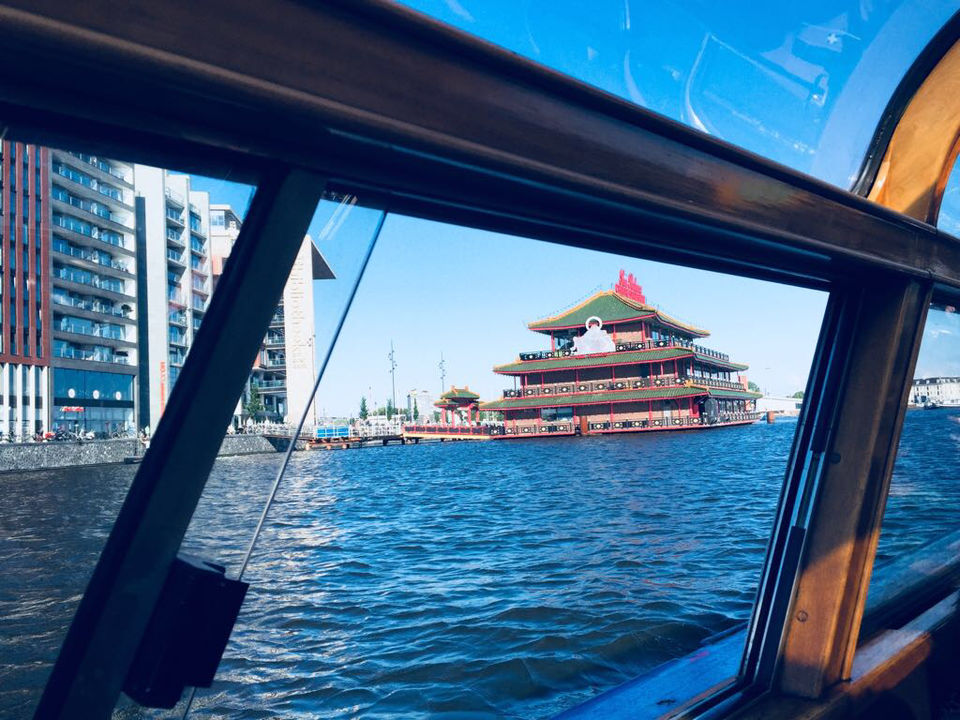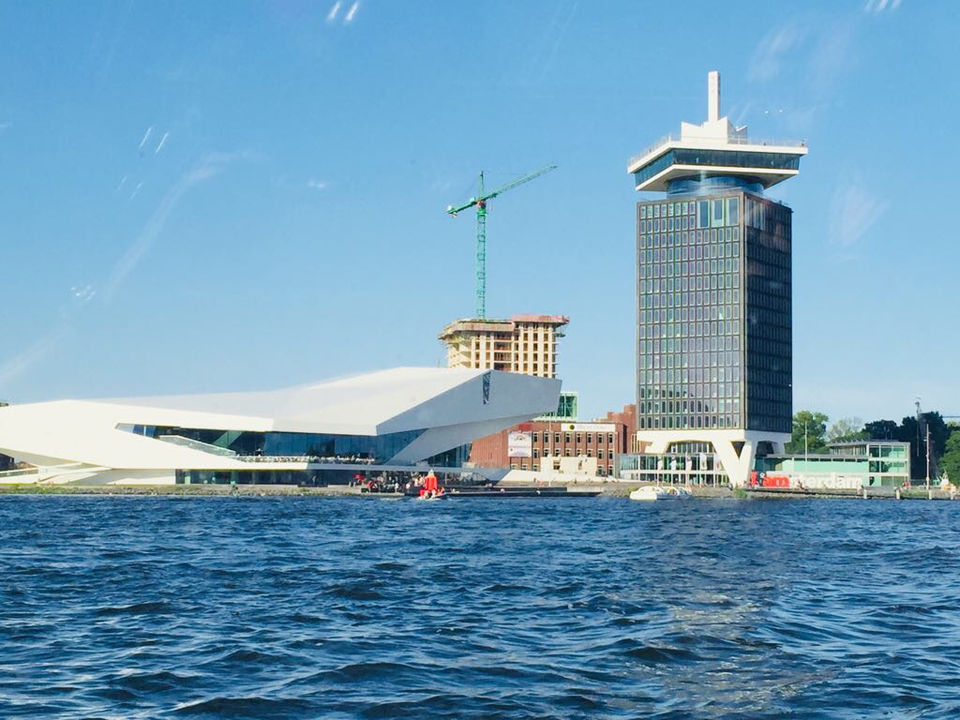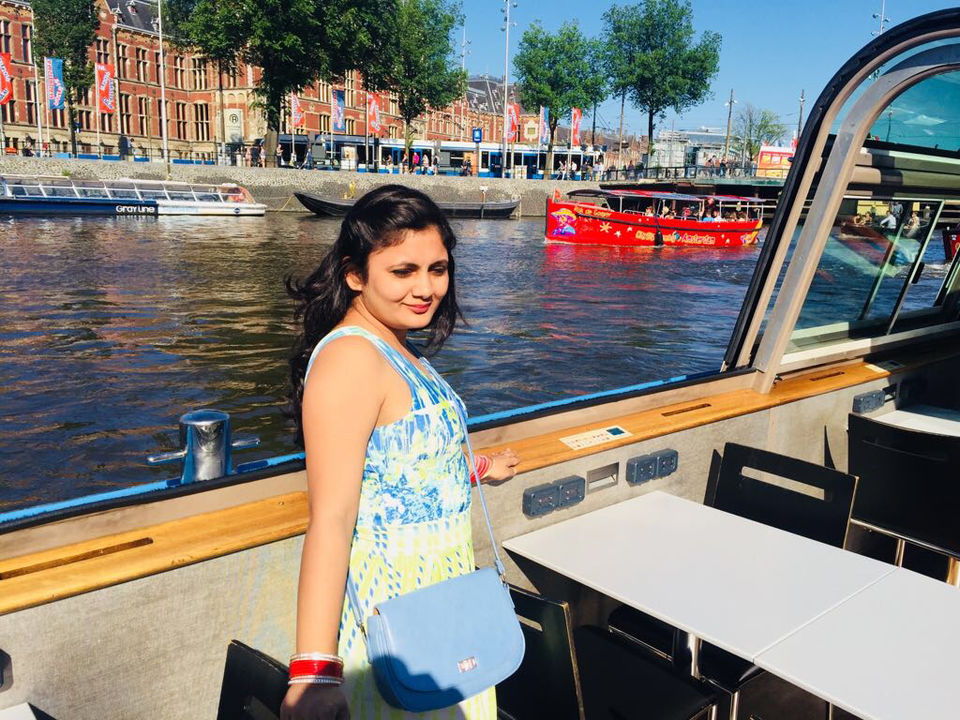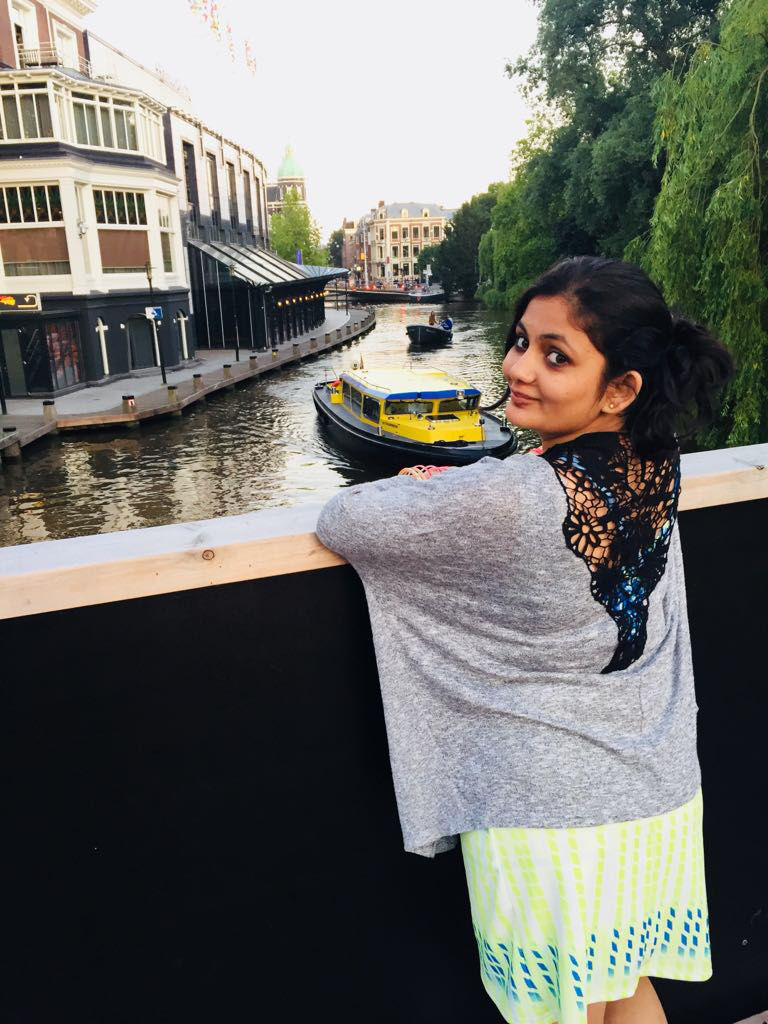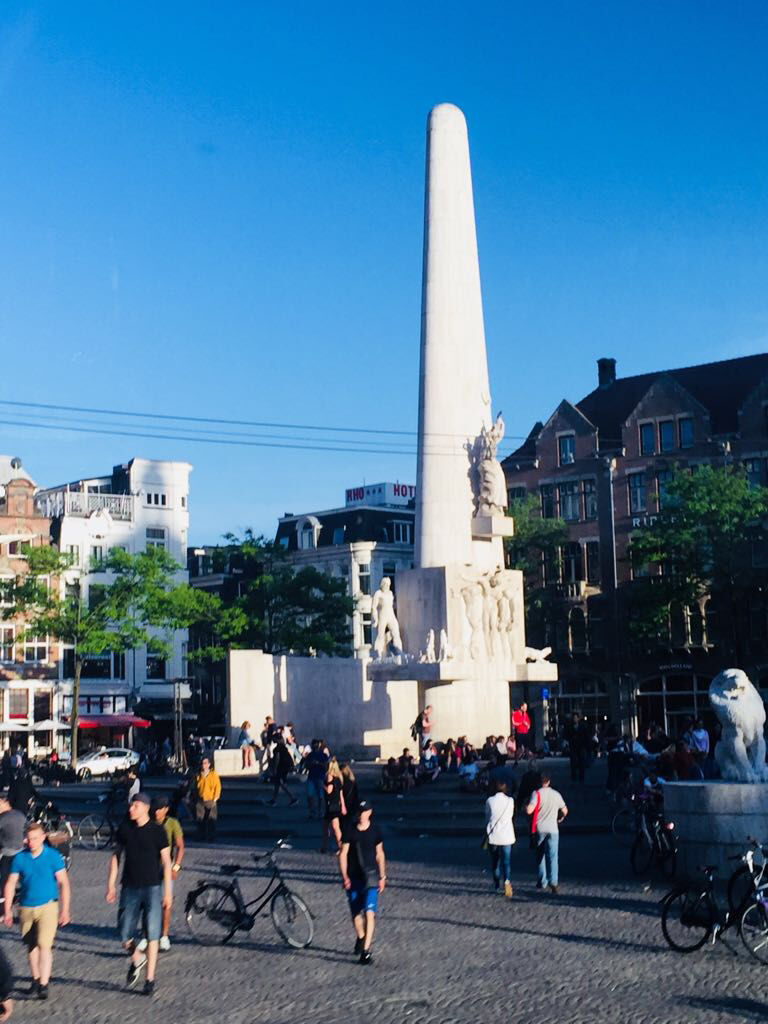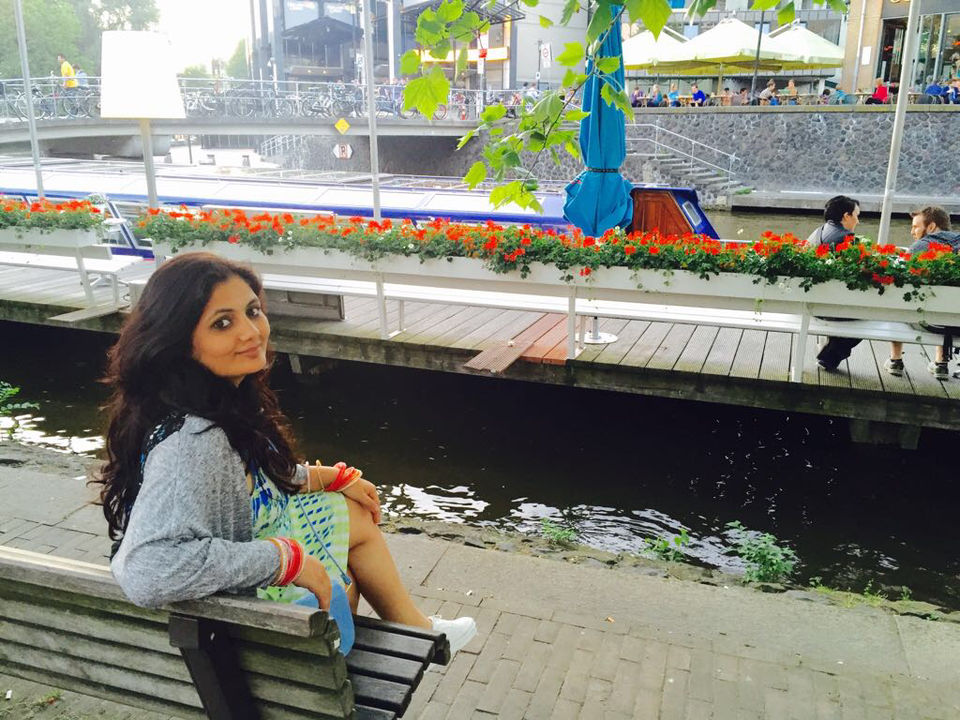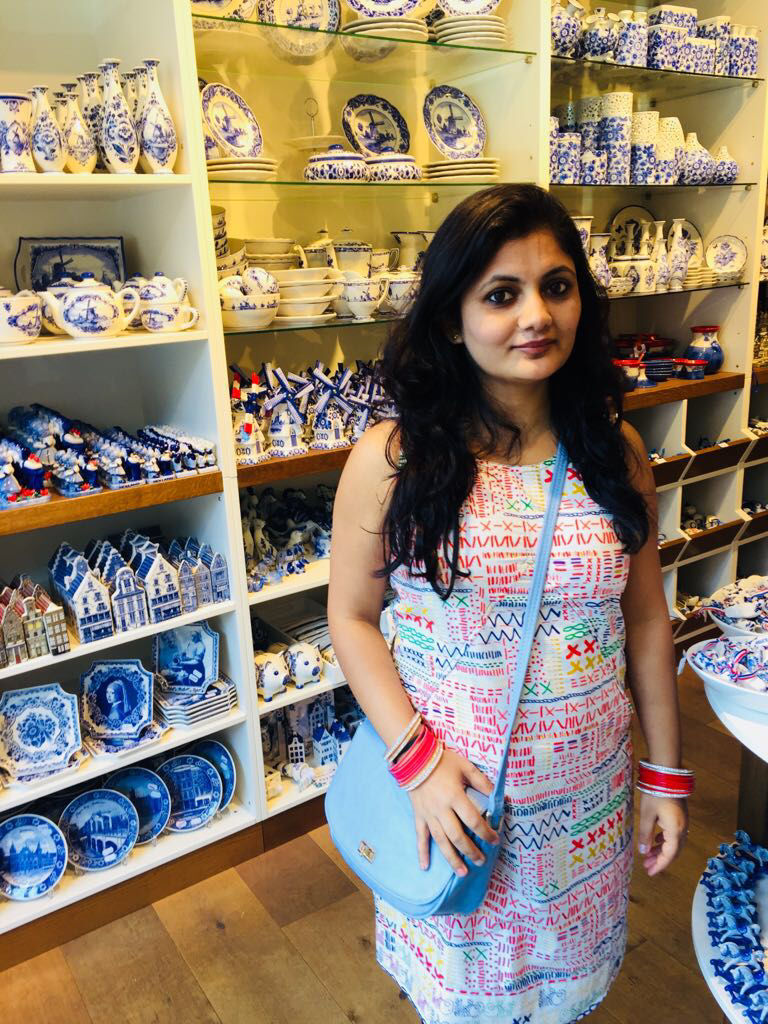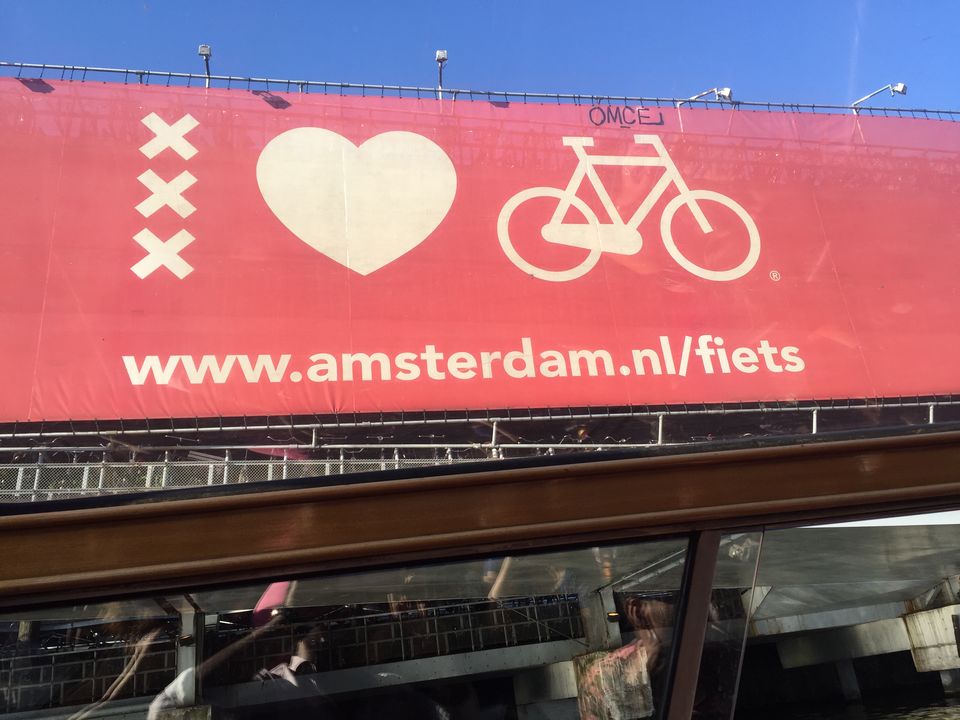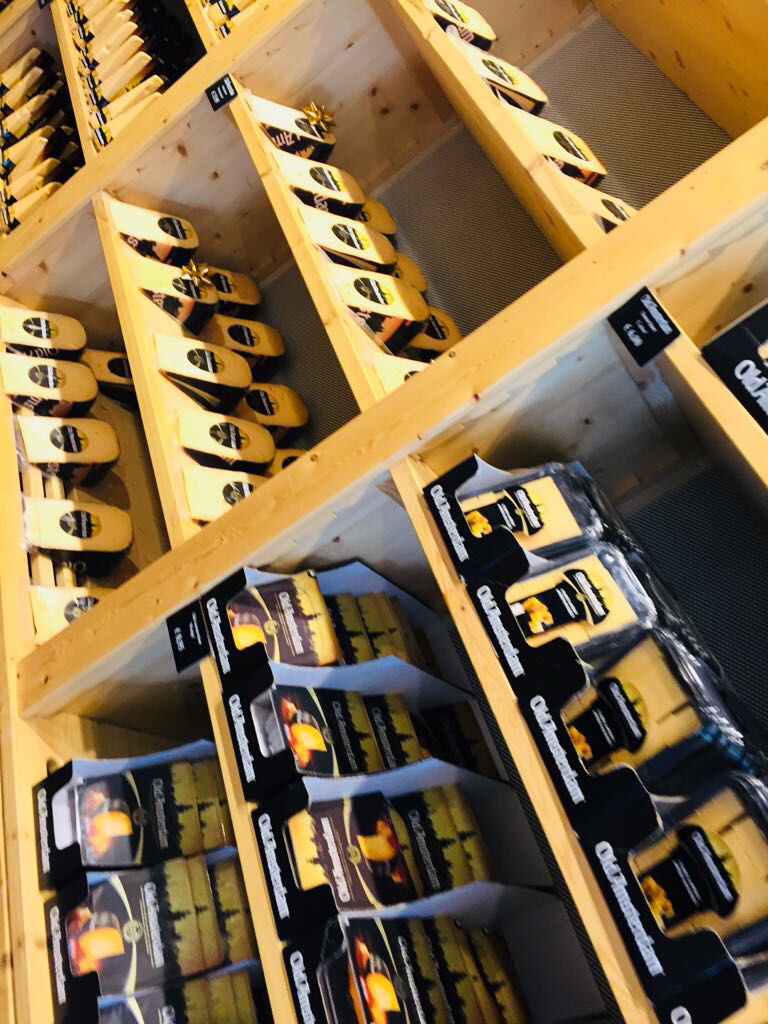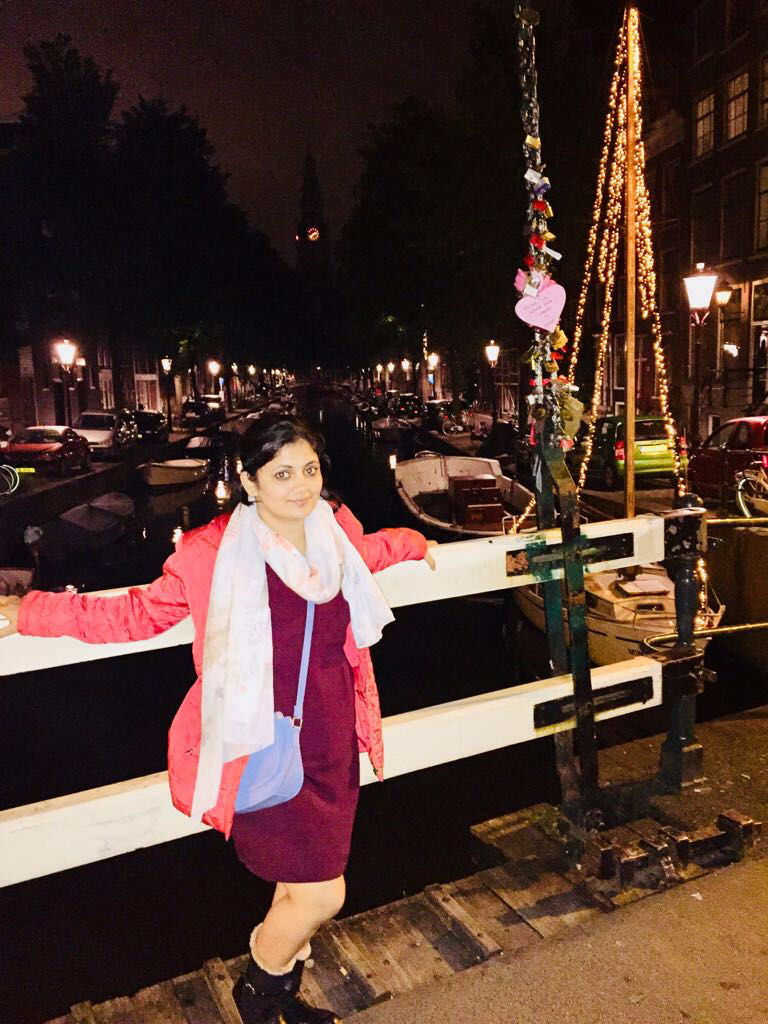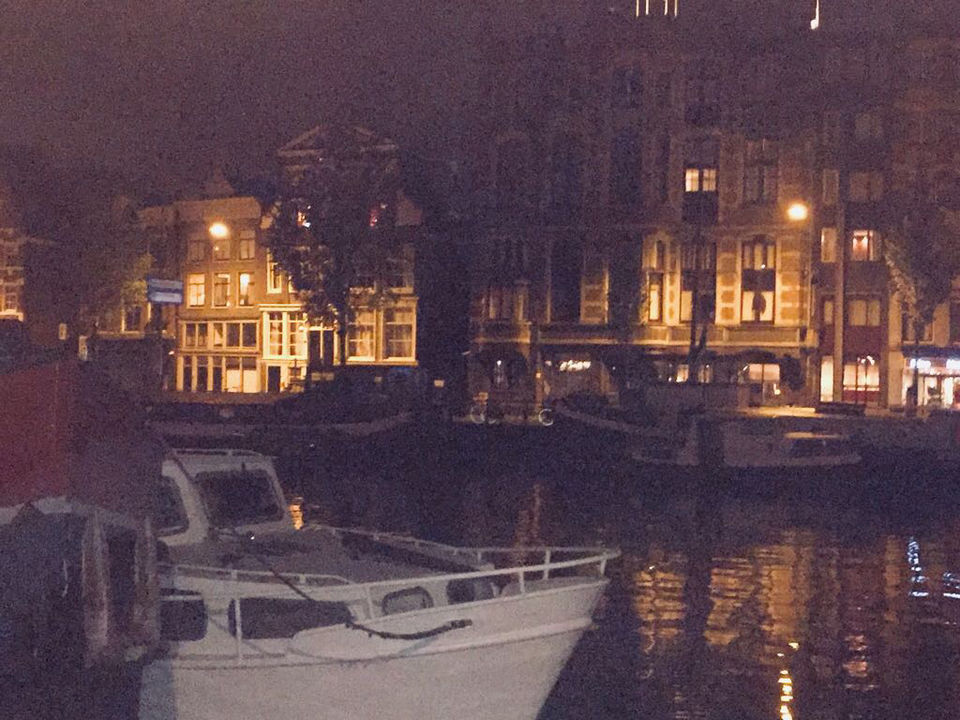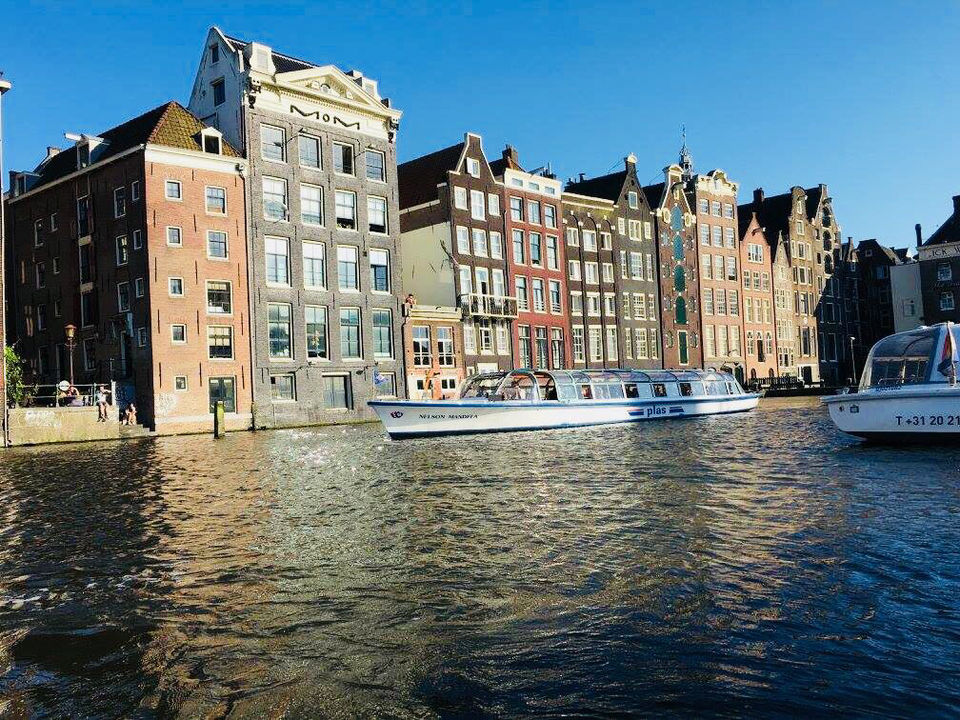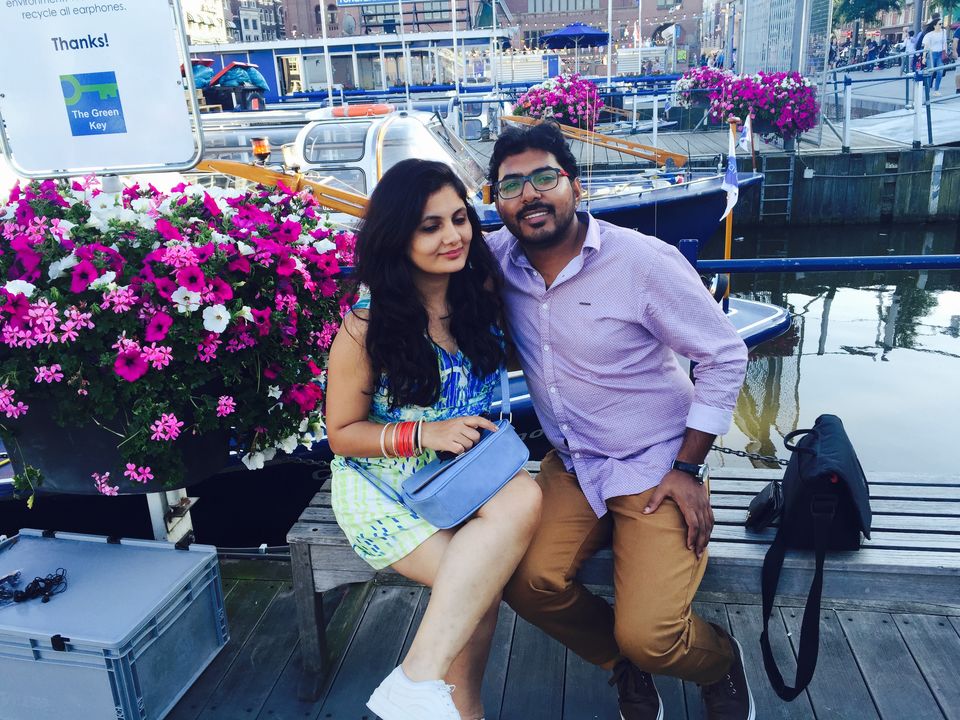 Next day we visited local markets for cheese shopping and local outlets before heading to Paris. These cheese shops have tons of options and these cheese could be used for 4 weeks without a fridge, of course in temperate regions. Shopkeepers speaks both Dutch as well as English.
Paris:
Amsterdam to Paris Distance-513.4Kms
When I was travelling next morning in the bus I was so excited to visit Eiffel Tower, the official Symbol of Romance . It was a hot day in Paris so we decided to visit till 2nd level of the tower from where the view of whole Paris leaves you speechless. I thinks its the view factor only as the Tower is not that Romantic as it seems in Instagram, Movies and Facebook. You have to climb the stairs or wait in a long, very long queue for elevators. Its not as safe as previous destinations so you must be careful about the pickpockets. After this we visited Notre dame Cathedral, Arc de triumph Shakespeare and Company which was built by Nepoleon, Louvre etc.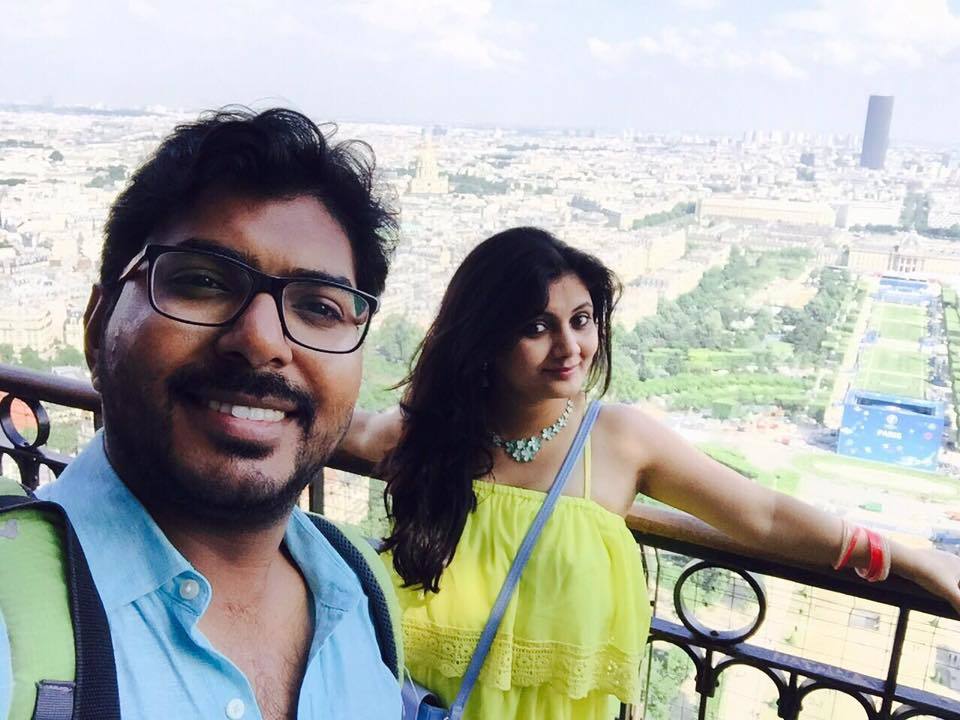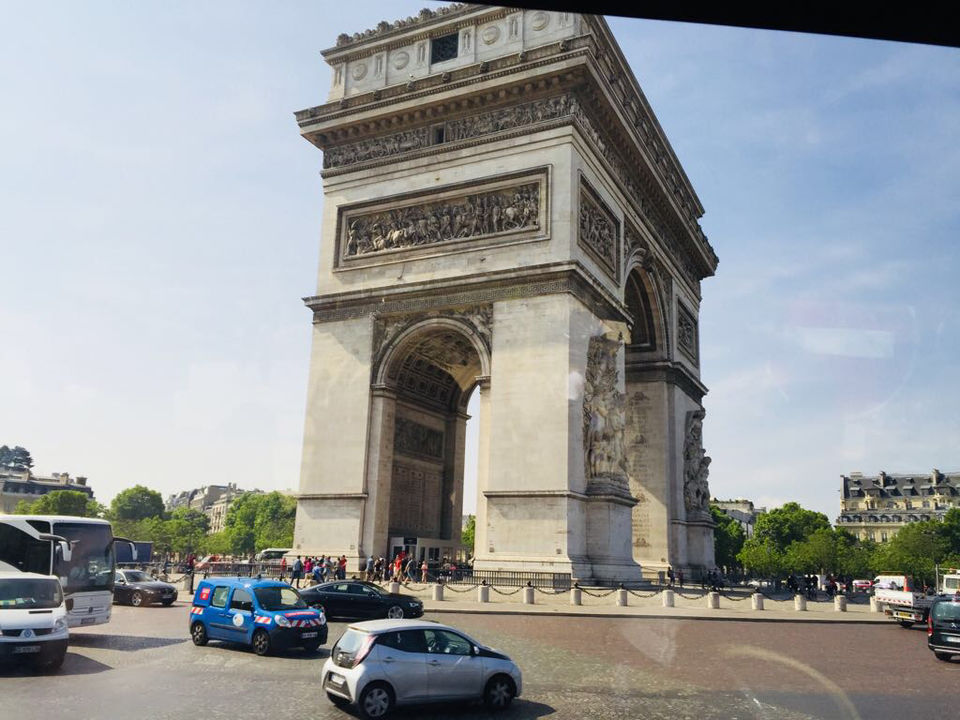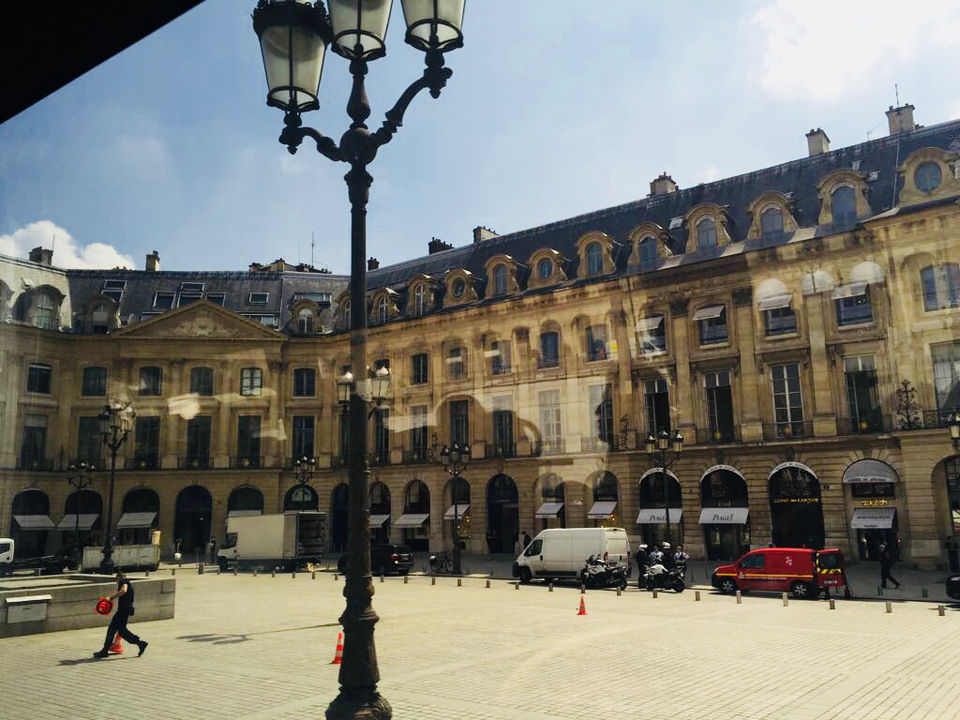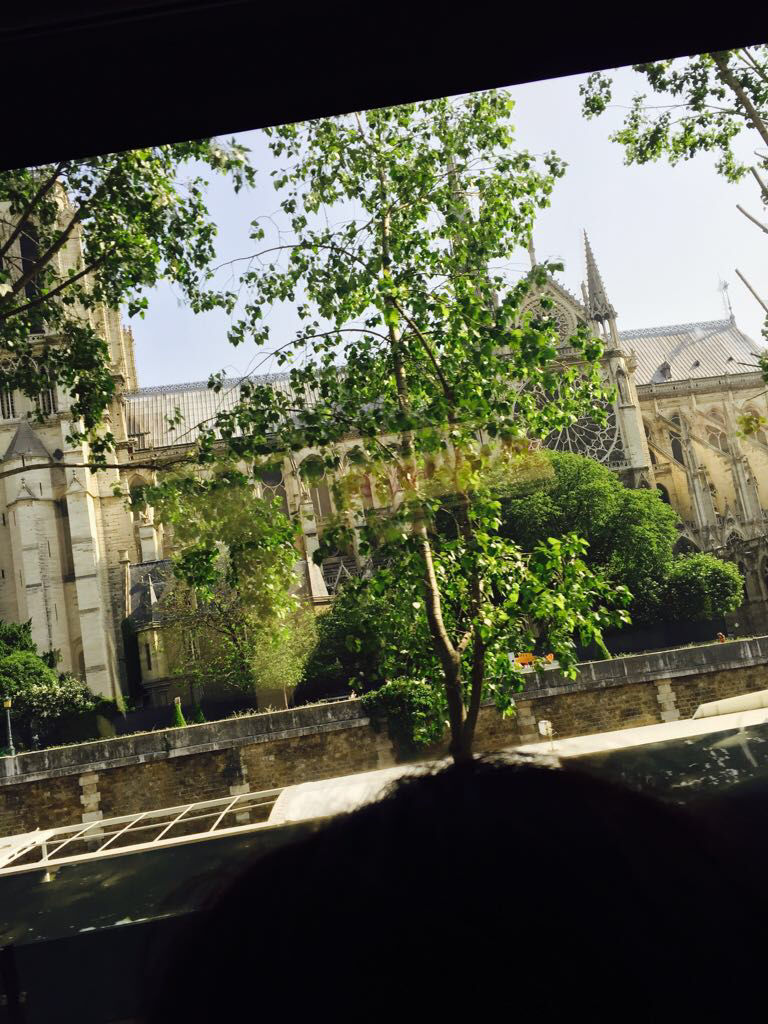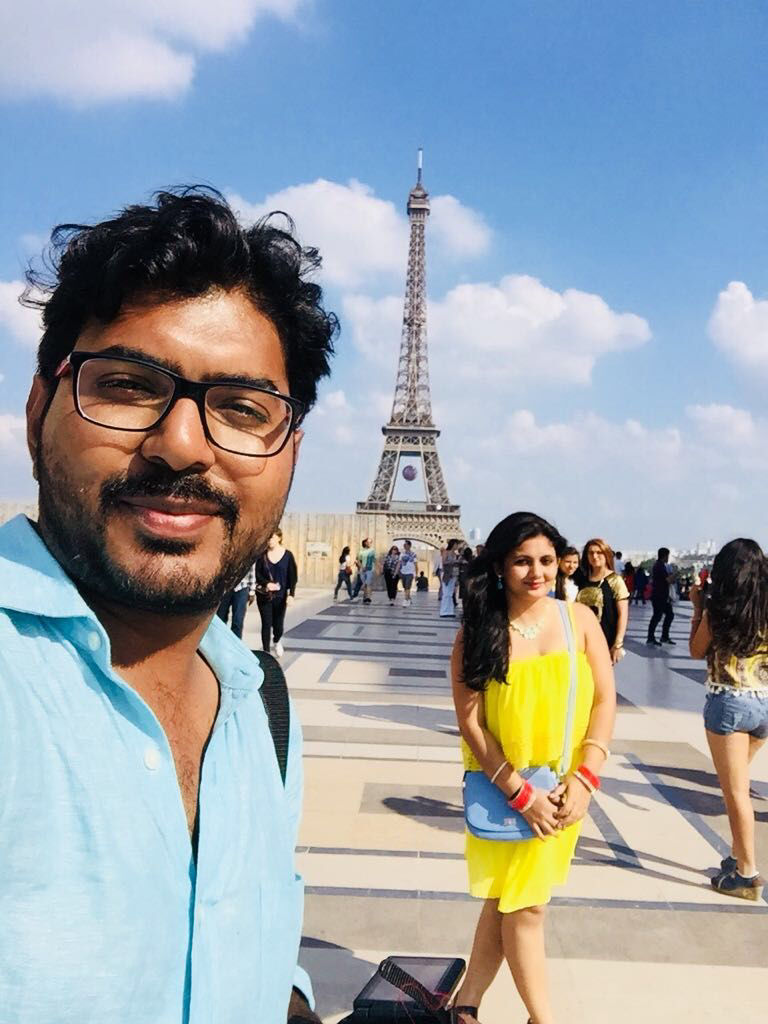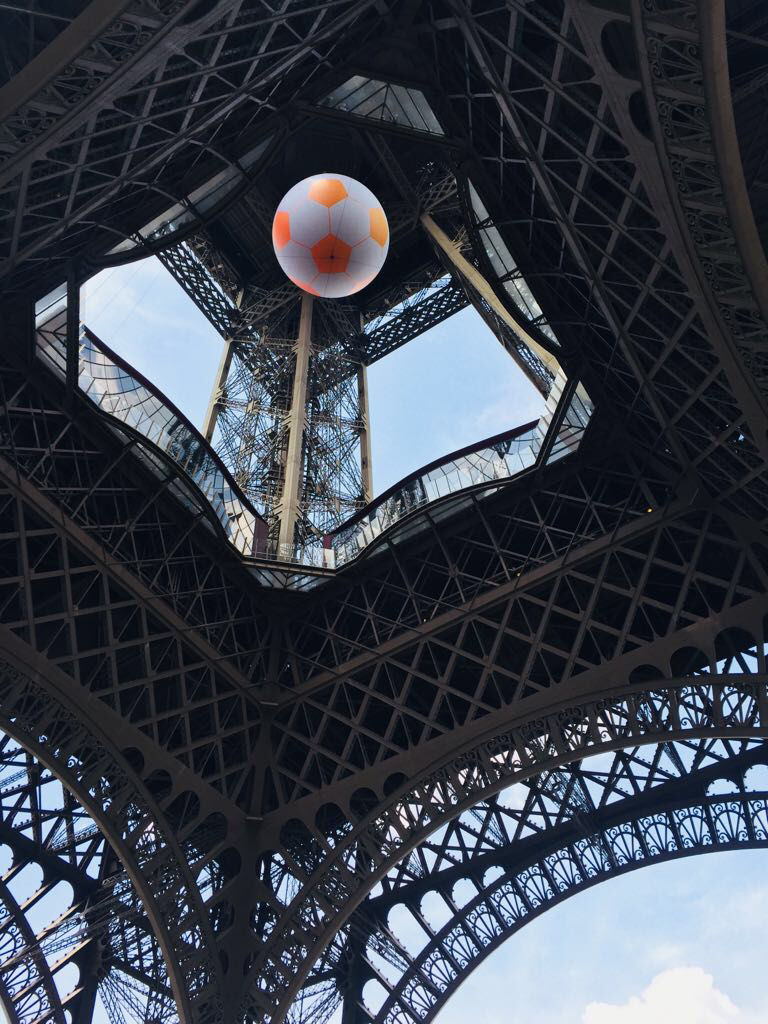 Our hotel was near Disneyland so firstly we decided to just roam around Paris without any plans. We walked towards Central Paris after a long Metro journey and after some quick snacks headed over to river Seine where people hang out and attach locks in the bridge with their names engraved in it. I am not a history lover so skipped visiting Museum from inside but you must visit these places. Instead I spend my day sipping coffee in small roadside cafes ,enjoying croissants and macaroons at Laduree followed by more shopping for my friends and family :) . When we were coming back in the evening we luckily got free passes of Disneyland and it was a sweet surprise by a friend. I loved my time here in Paris. From rides to light show at the night everything was just Magical here. I stayed till night to watch beautifully lit up Disneyland. Whenever in Paris, please visit this place you will never ever regret.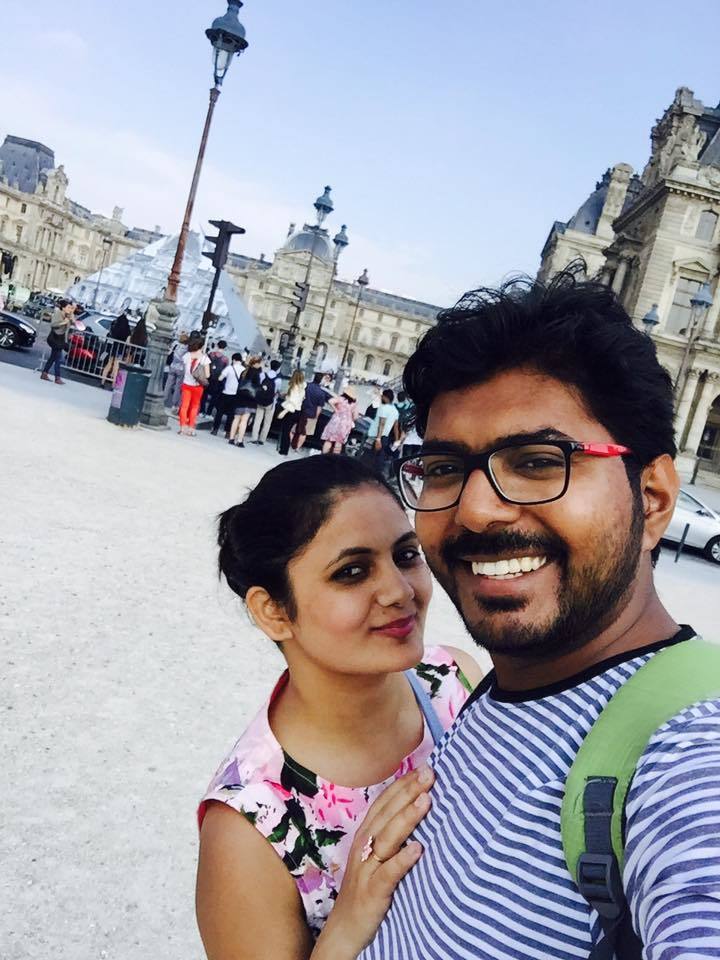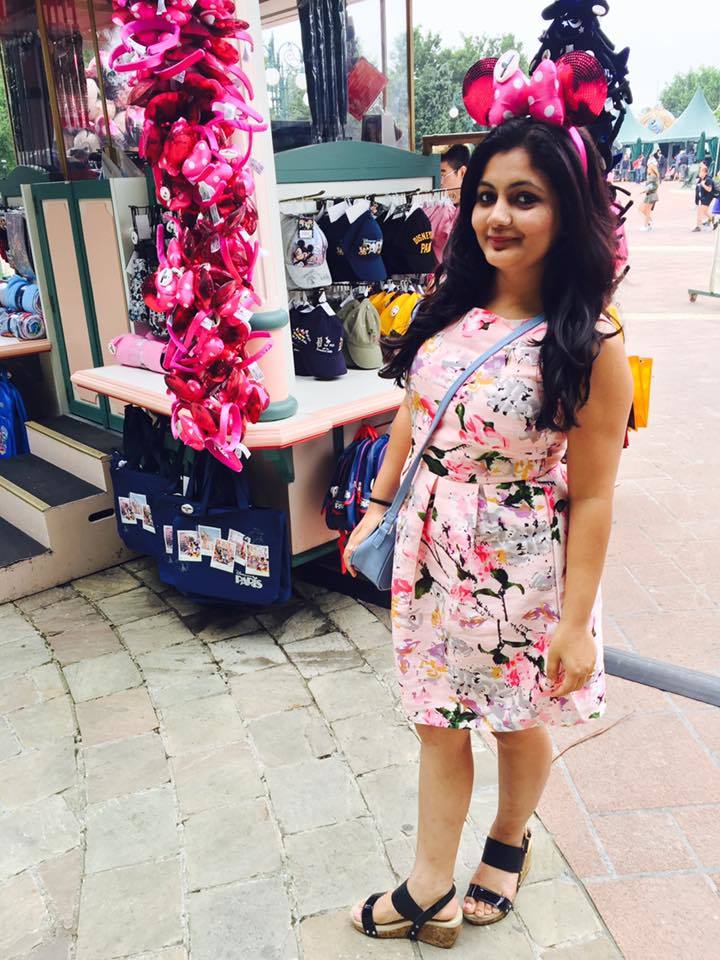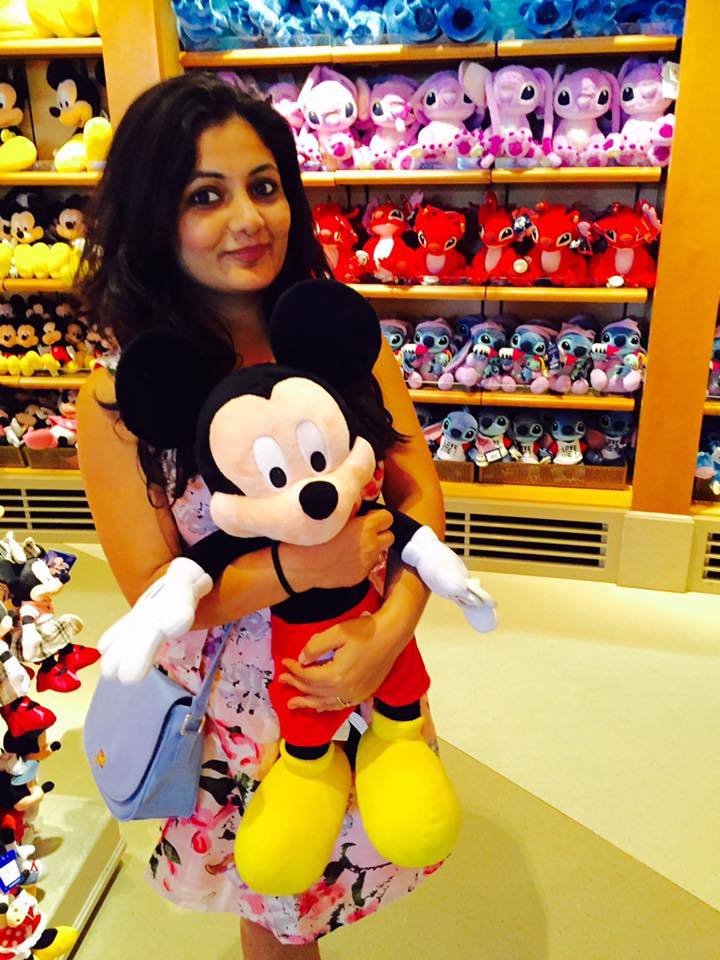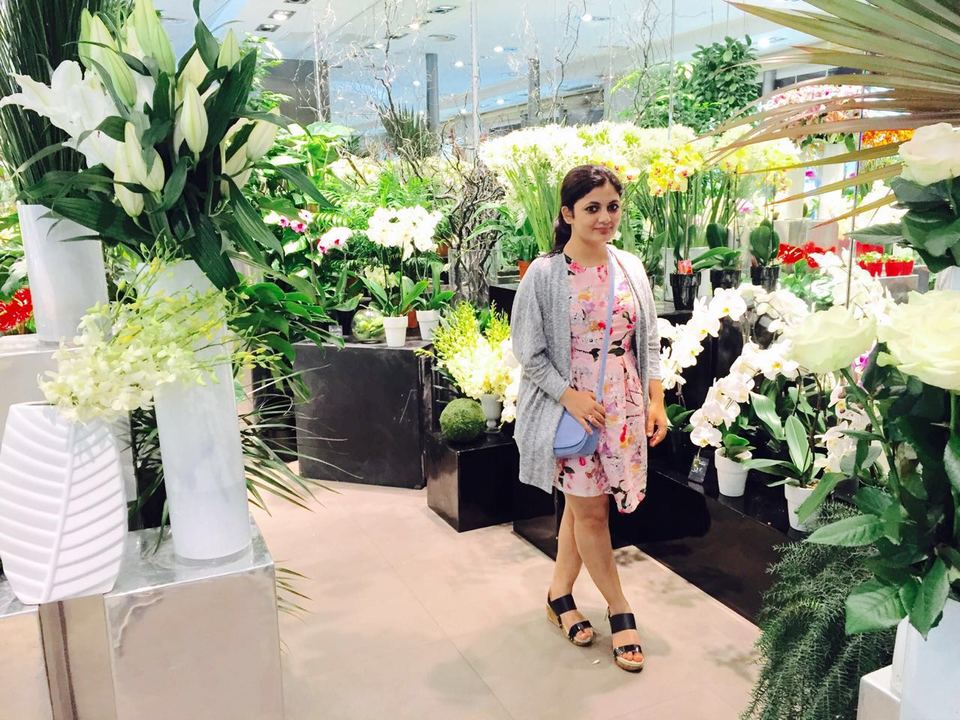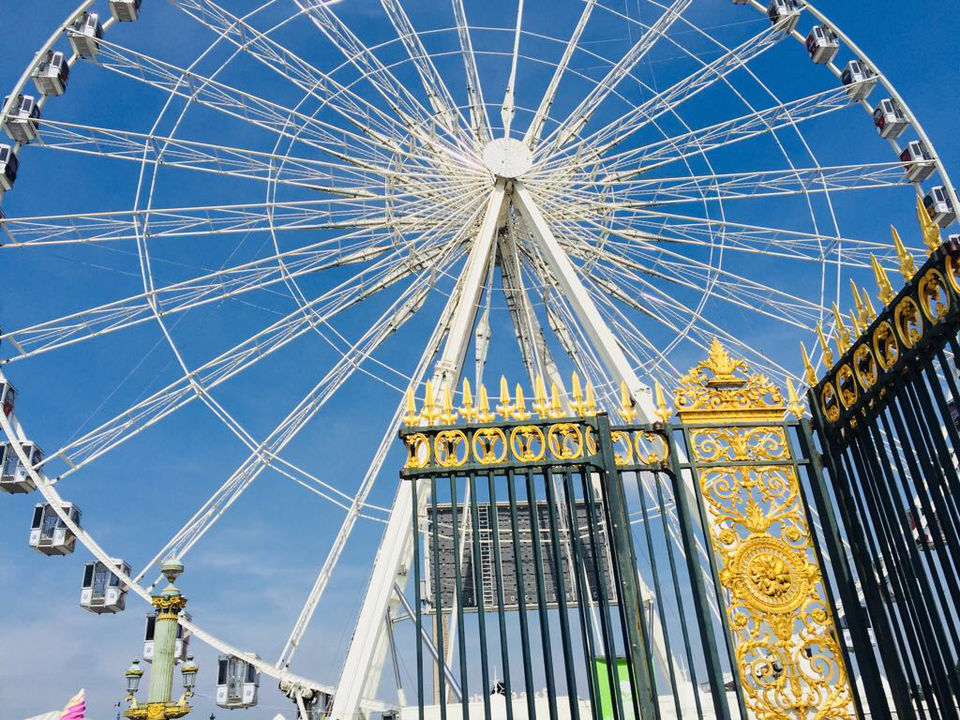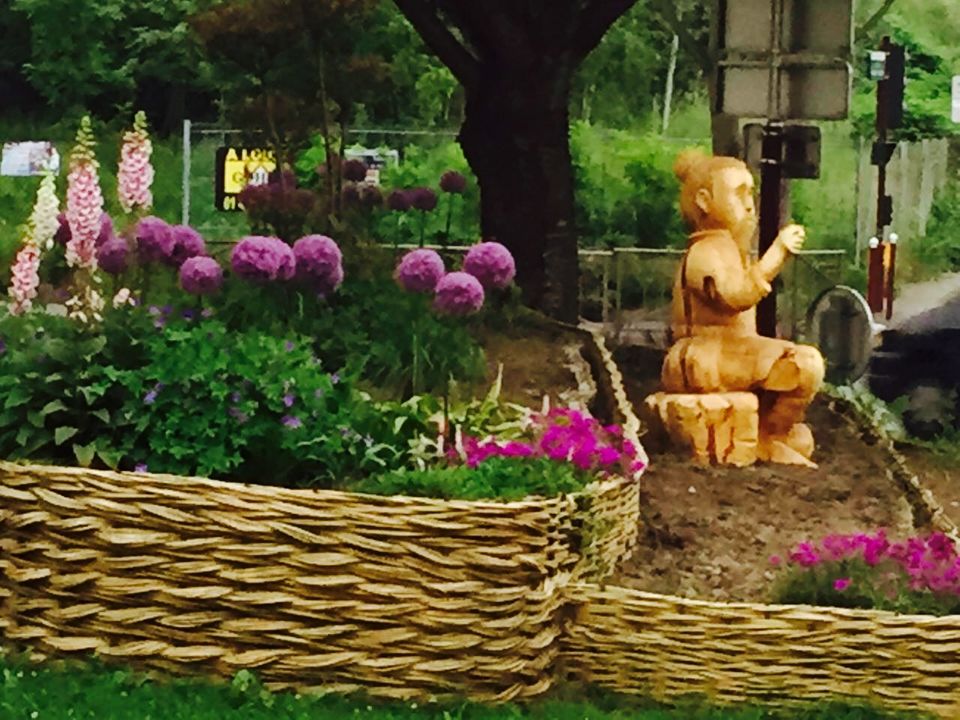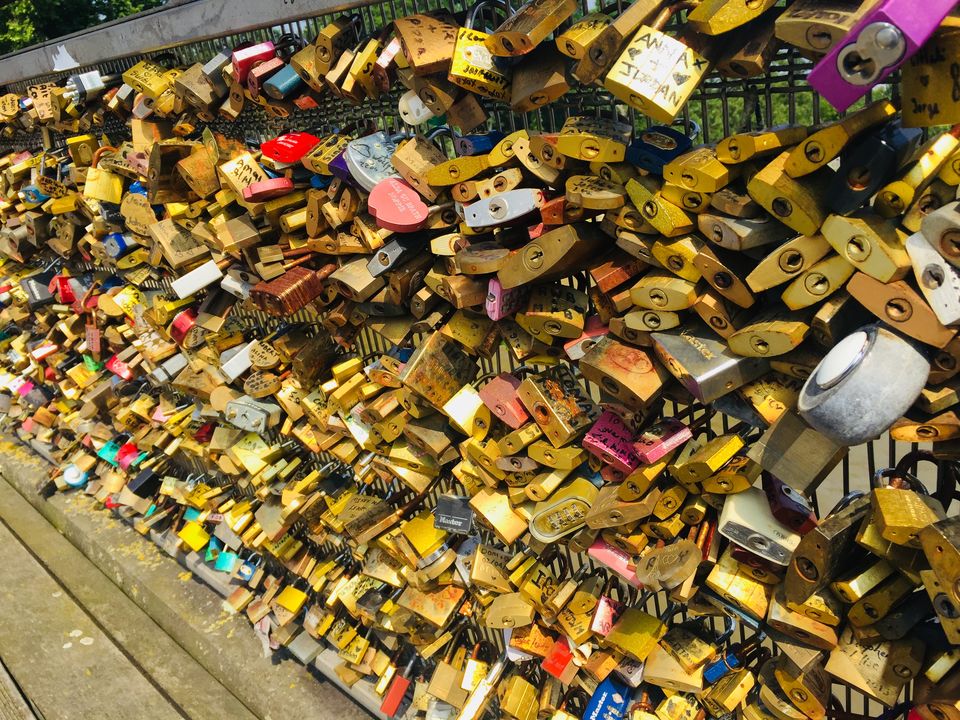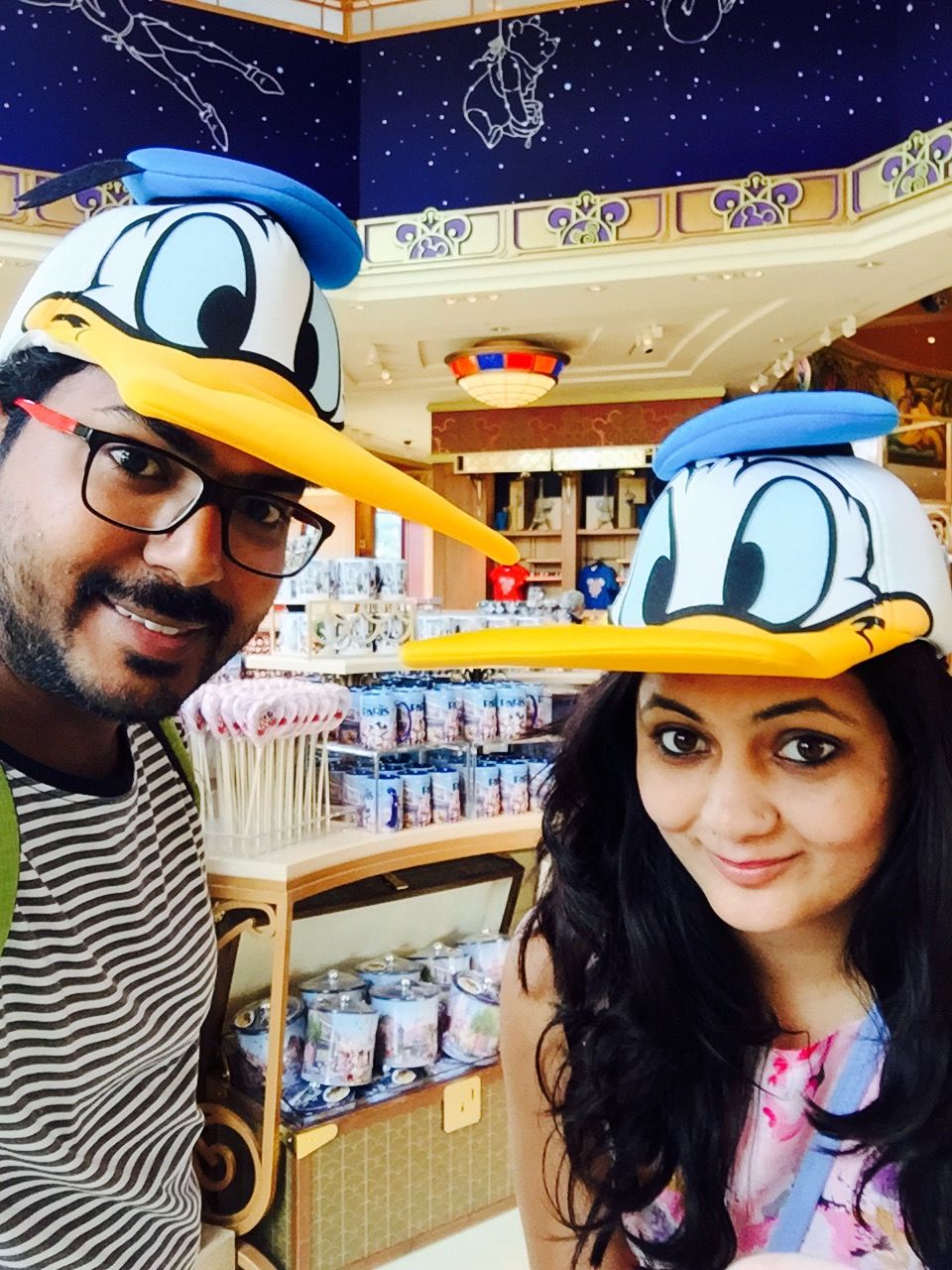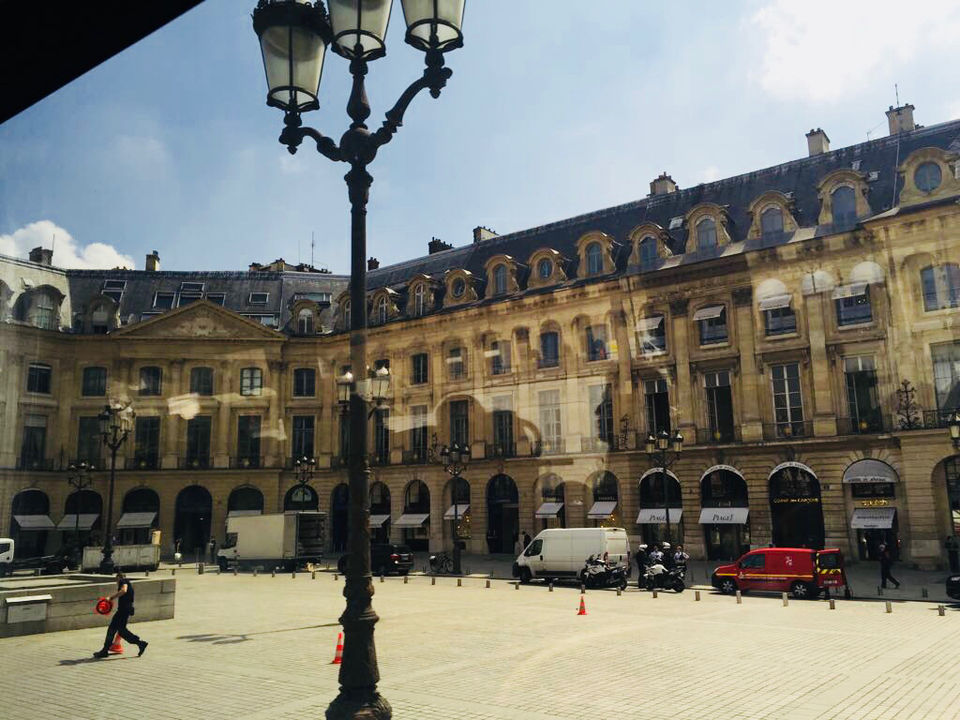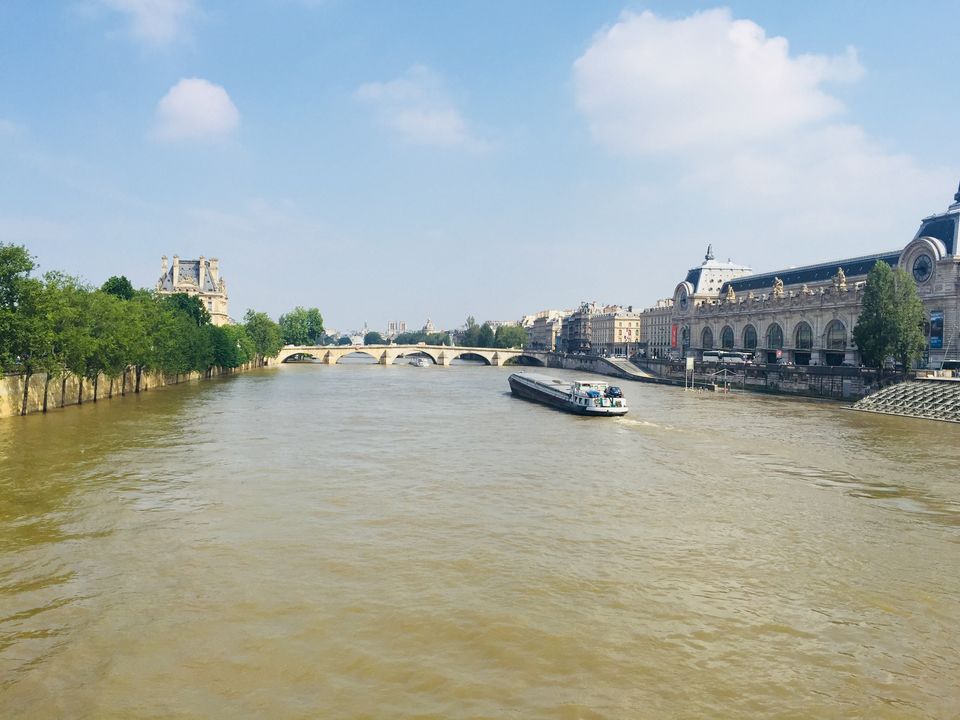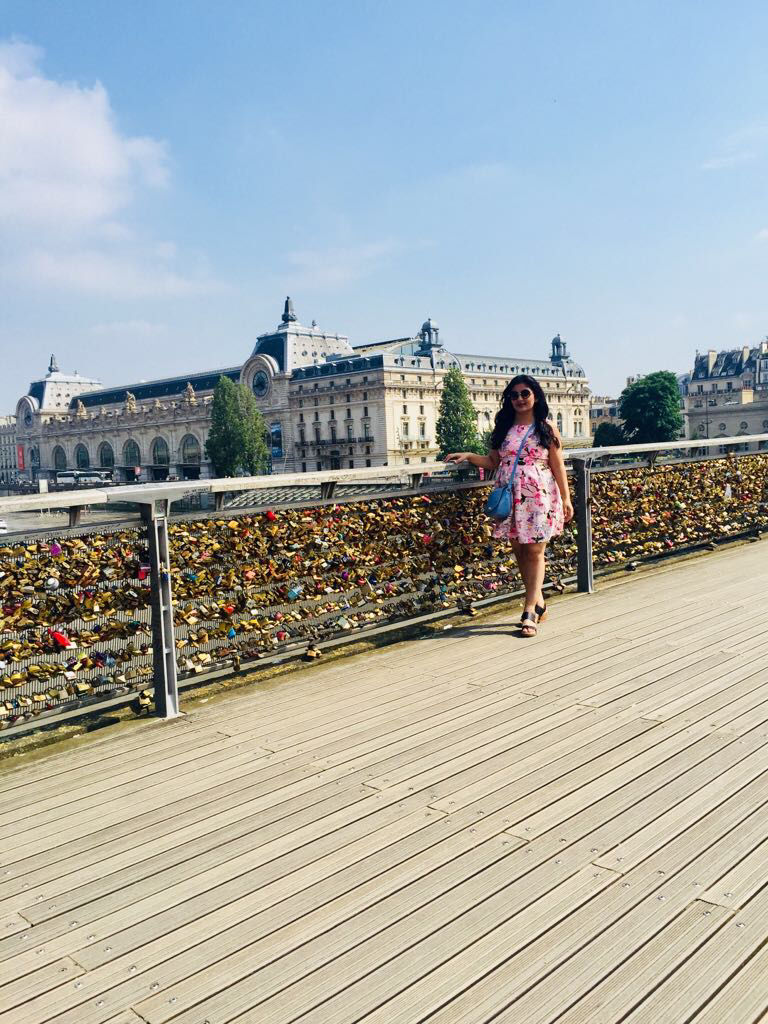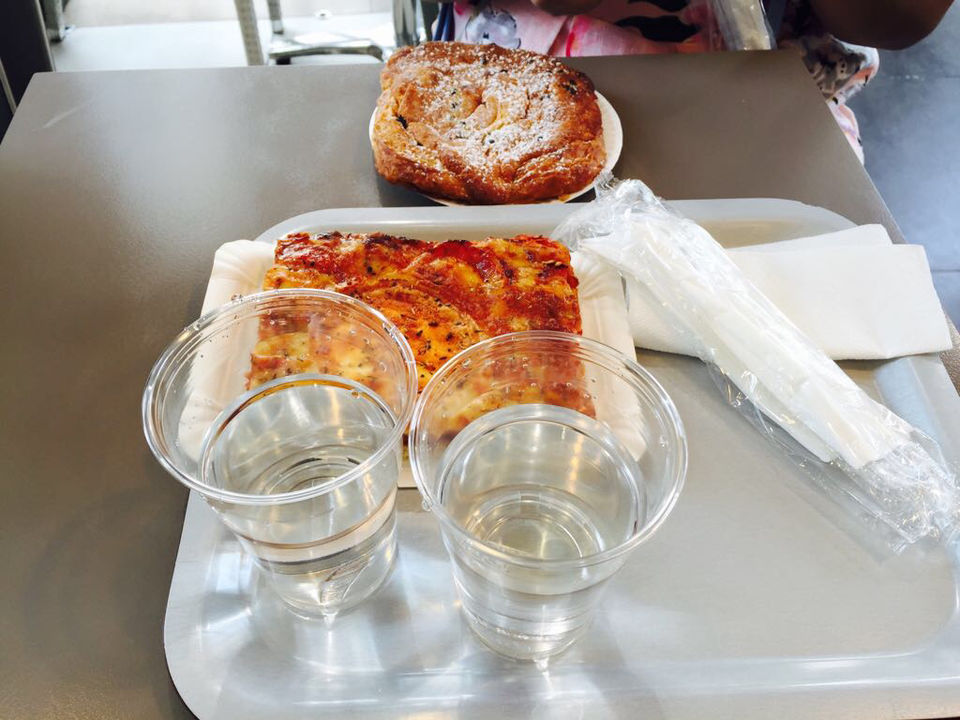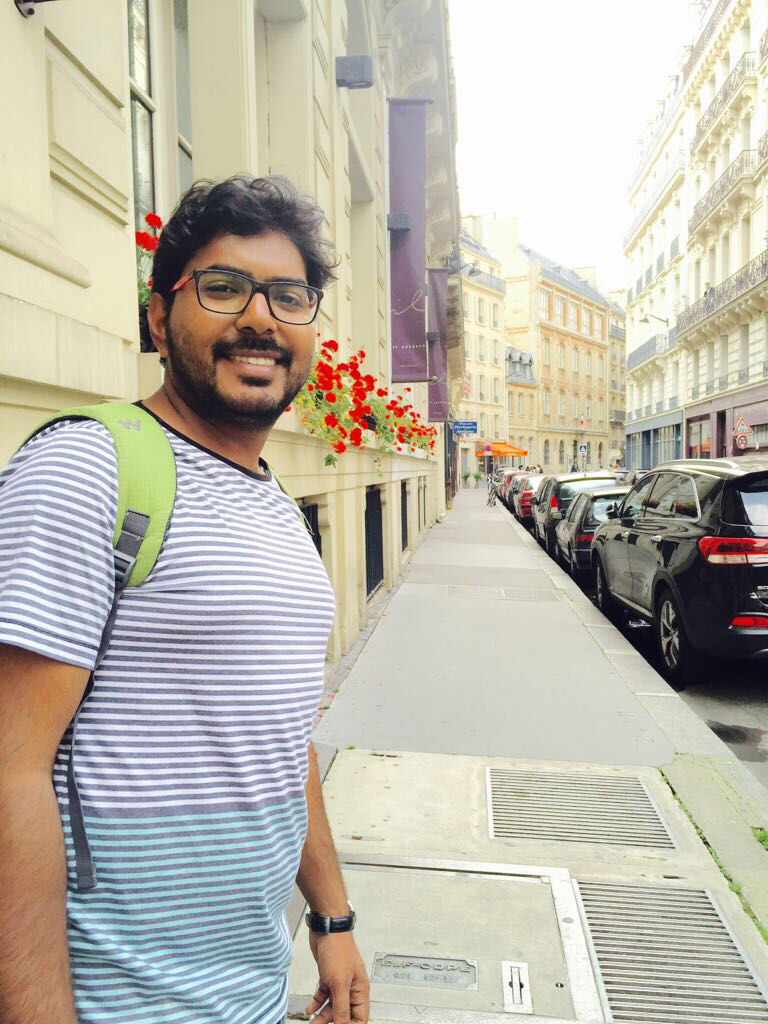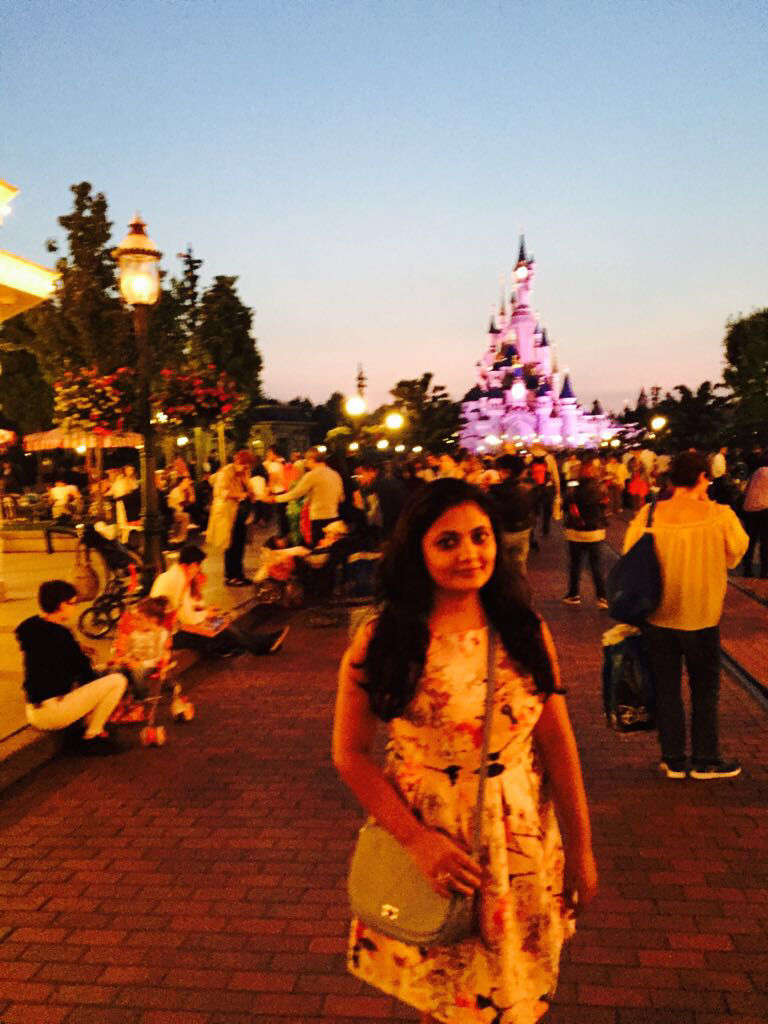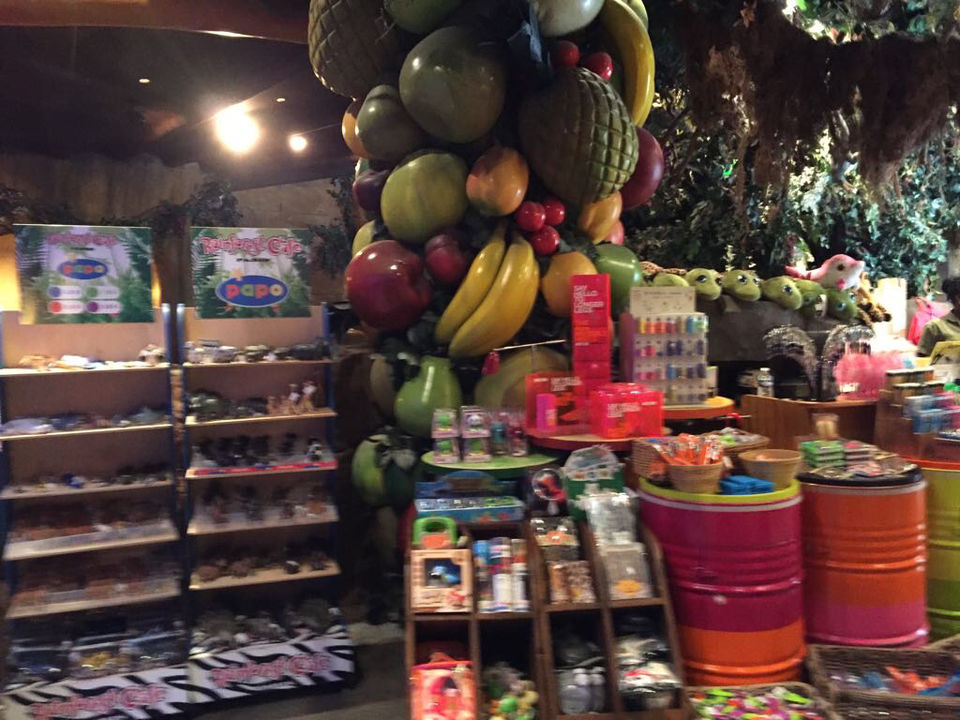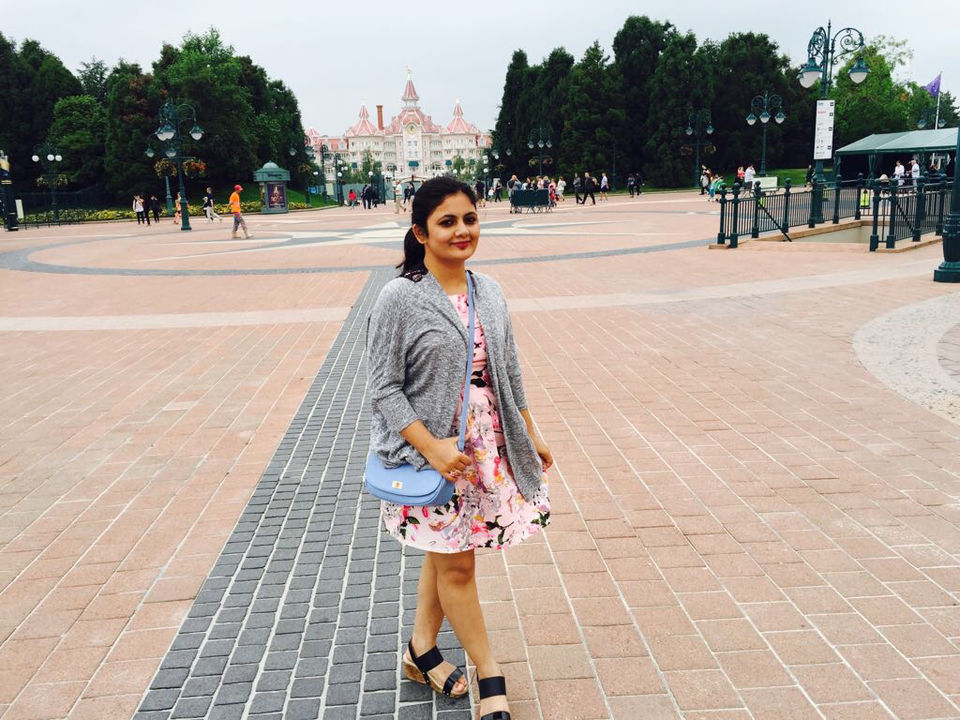 Bidding farewell to Europe is not so easy after experiencing so many days of sheer excitement, joy and fun filled days and nights. We left for the Airport with heavy heart.
Important tips while planning Europe Trip:
1) Euro is acceptable everywhere, but in Switzerland Swiss franc is also acceptable.
2) Not everybody speaks English so in some parts where you are communicating with local you may use sign language. They are very very helping and understanding people.
3) Try to stay longer at one place in order to absorb the culture and create as many personal stories for your memories.
4) Walk, walk and walk whenever and wherever possible- you will love it.
5) Europe is filled with incredible landscapes, architecture and cultural diversity and its too tough to cover it all. Mark places where you really really want to go. Therefore and before hand planning and some quality Google time will definitely help.
6) Keep a hardcopy of all travel documents specially in case of country hopping, just to avoid any trouble (Just in case, you never know)
7)You can rent a car in Europe with an International Driving License.Its easy option and you get more much possibilities to enjoy most scenic roadtrips of your life.Please consider few more factors to while renting like Gas is costly in Europe and sometimes few cities get too crowded to drive.You can visit these websites for Car Rental:
www.autoeurope.com
www.Europcar.com
Have a safe Journey..:)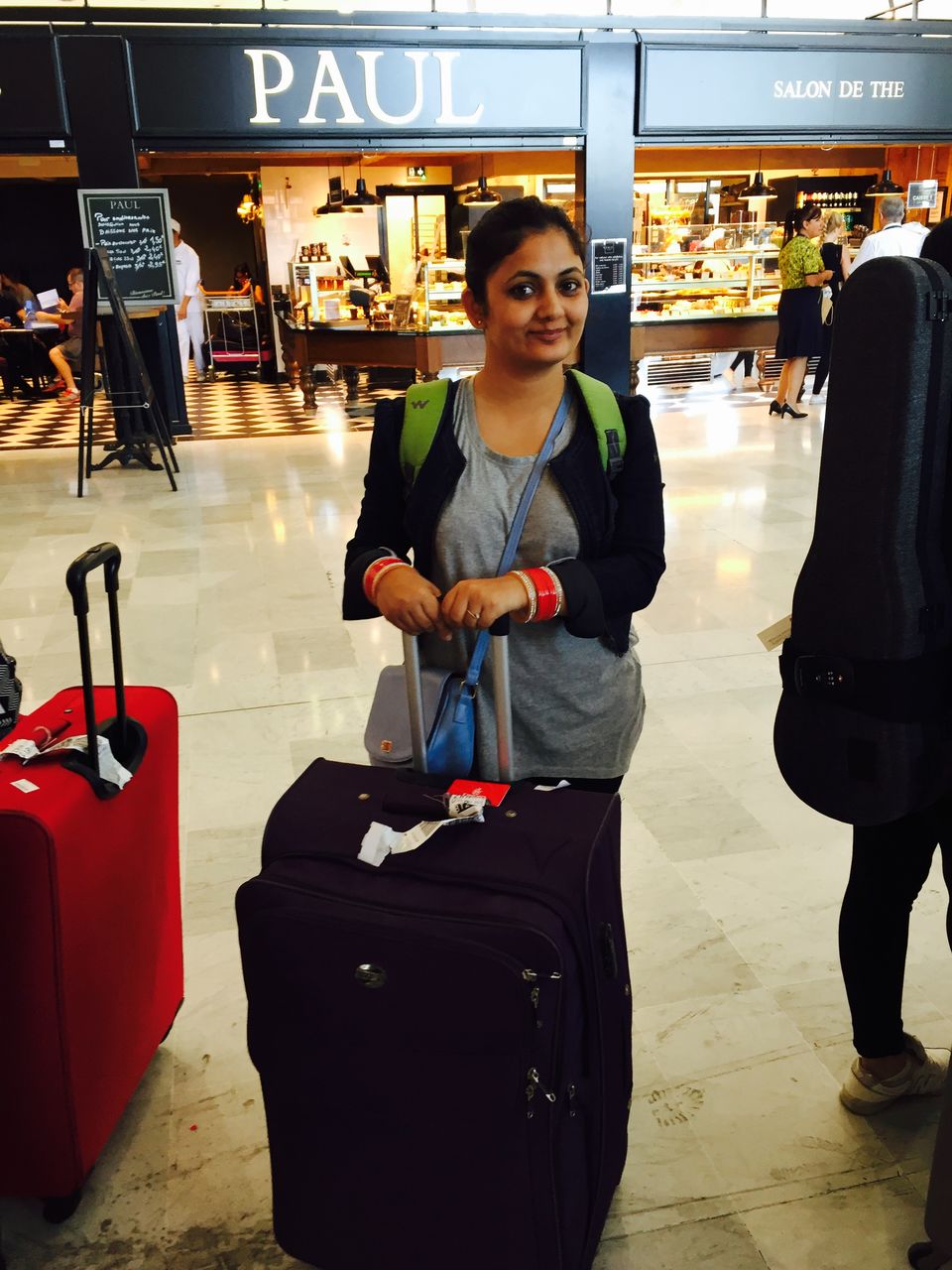 #Switzerland #Honeymoon#visa #Interlaken#Zurich#June#Lucerne#Eurotrip#Paradise#triptoswitzerland#Amsterdam#Blackforest#Paris#travelabroad#Nature