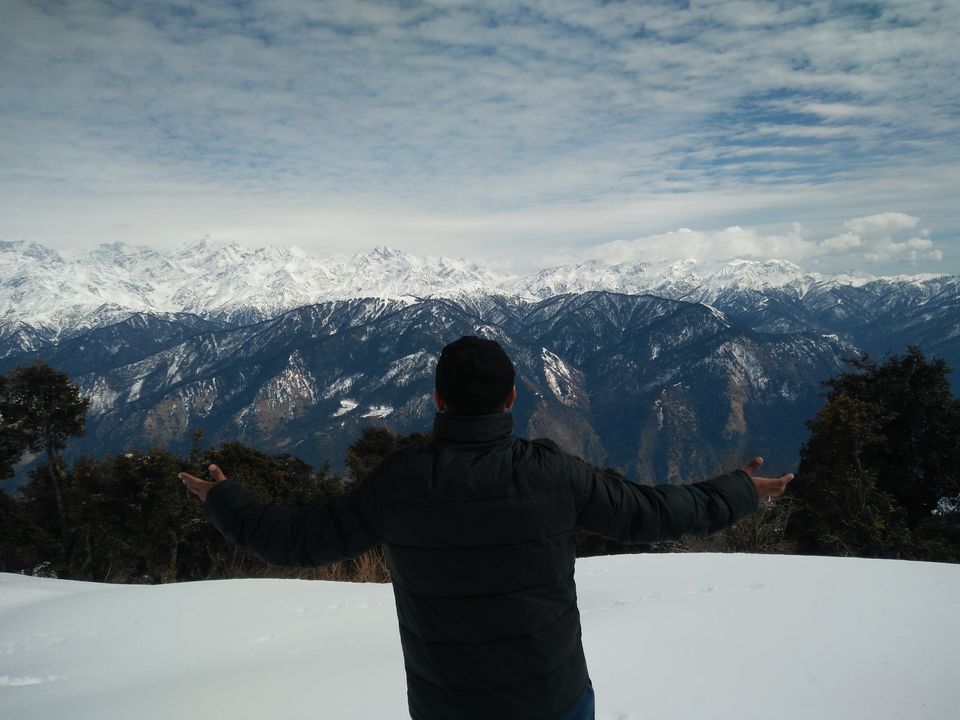 Traveling solo needs some amount of bravery!
So, the first question that everyone asked was, "How did you come up with the idea of going on a solo hike?" Well, I got the idea of such an adventurous trip from one of my comrade (don't want to mention the name) after her tremendous 20 days solo hike. This activated my wander-bug and I was determined to go on at least one solo hike in my life.
So, just like all other first-timers, I got on a chair and started surfing on the god of information, "Google". Since I was taking a giant leap and wanted my first trip to be the toughest yet and the best, I started searching for trek organizers who provided a perfect service for Himalayan treks.
So, after a long search on the web, I finalised the Dayara Bugyal trek!
This is a perfect choice for beginners, who wish to expedite on the great Himalayan ranges.
While there are many places to trek in India itself, Himalaya has its own charm and the surreal beauty that would ensure some inner peace!
Well, these were my initial thoughts, did they get fulfilled? Was my experience the same? Let's find out!
Also, since I had never experienced snow, I wanted to do a snow trek as my first trek. So, everything was set, I was about to air travel from Vistara and the day finally came! Not the day of my trek, but:
The day before my expedition began:
It was a day full of excitement and since I didn't have any experience of backpacking, I and my parents were on a constant run to get all the listed and necessary travel essentials. At last, all my bags are packed and was ready to go!!
1st day(Ahmedabad - New Delhi - Dehradun)
Since this was my first ever solo trip, it was an early rise for me and the josh was high, so I reached the airport 3 hours prior to the boarding time! All my near and dear ones were there to wave me goodbye and give their set of fun and caution advice!
So, made my first ever solo Air trip, Vistara gave me the warmth, comfort and a surreal meal to get me settled! So, when I had to take a train from Delhi airport, I realised that my backpack was heavy!
Well, it weighed 13 Kgs! Damn that was tiring! But, Rafiji's song while traveling on the train eased my mind and my tiredness. The day ended with Little Hearts and my last dhaba meal at Dehradun's "Uss da Dhaba".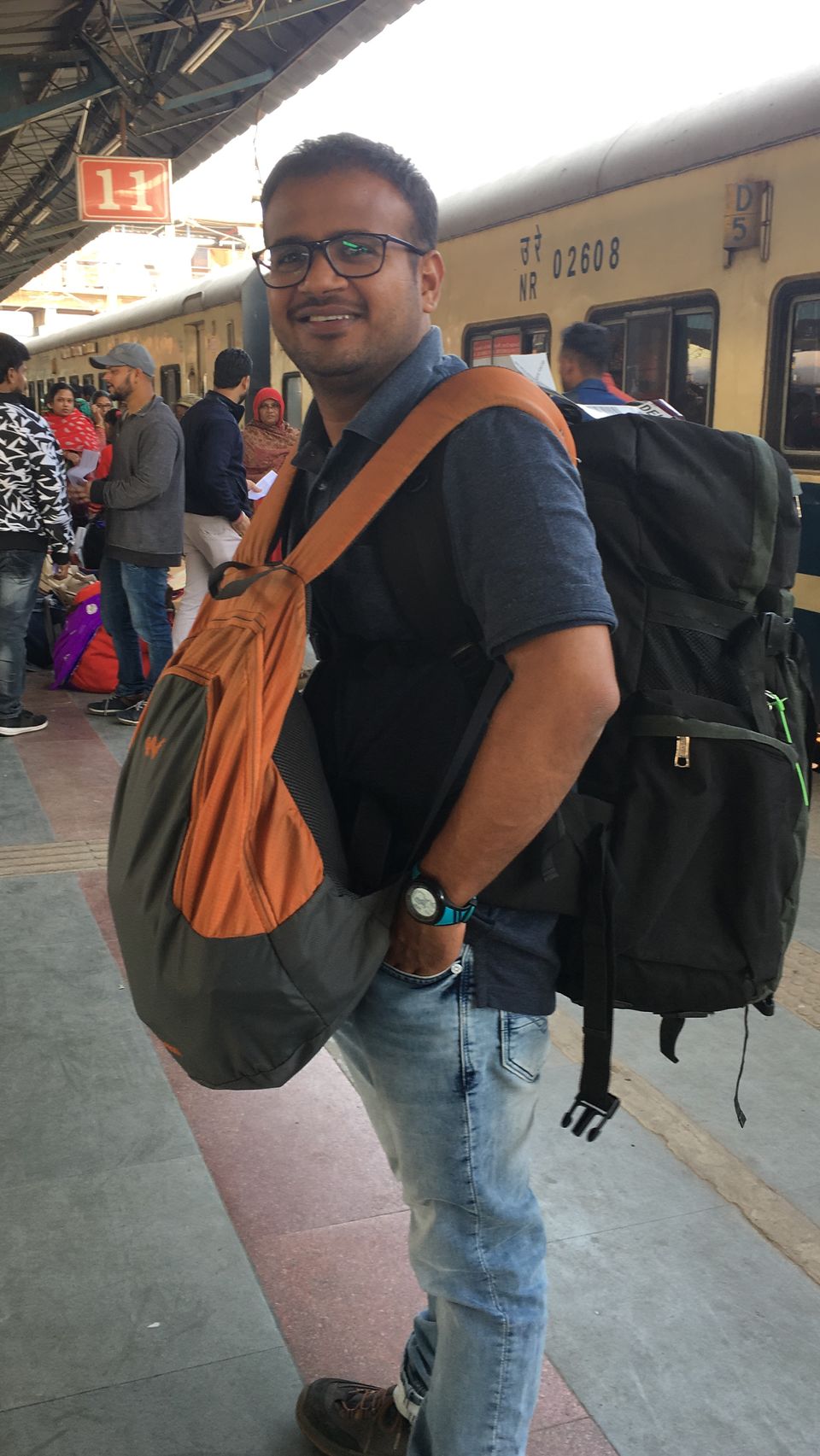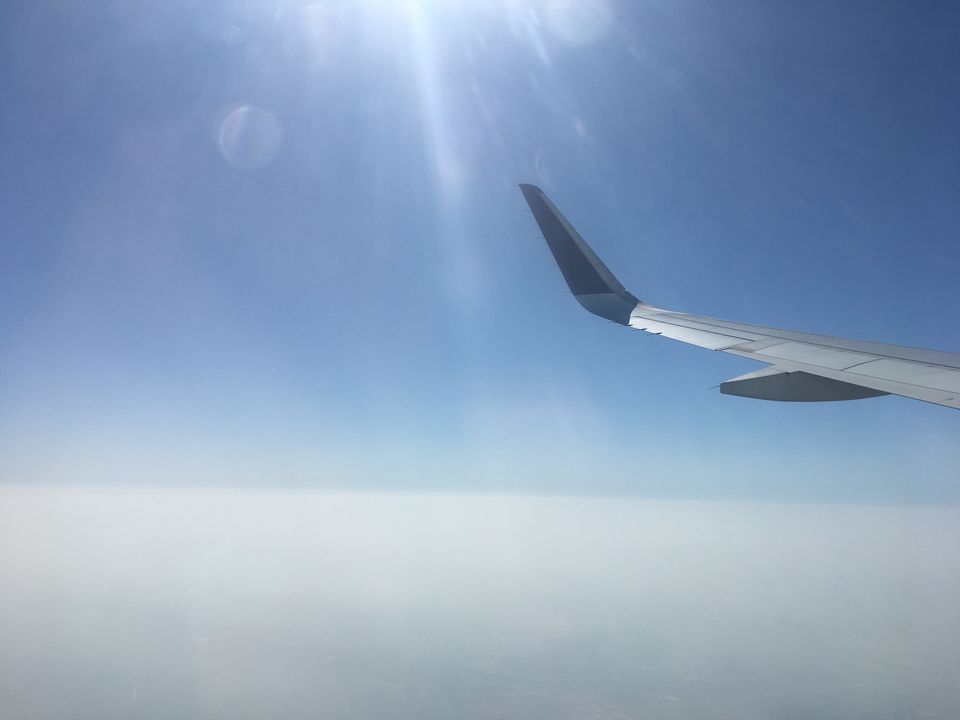 Trek day 2(Dehradun - Raithal)
I had reached my destination and we were supposed to reach out base camp Raithal that day! It was a 10 hours road journey so our day started early at 5 and my travel buddies till Raithal were Meghna, Manali, Ashwini, and Suyash. Ohh I love road trips very much and i am excited that my trek will start with my road trip along with river and snow covered mountains :) .
It was not a regular trip for us as the temperature was freezing 3 degrees. I had some amazing chai and omelet and had to also fall victim to Motion Sickness! Bodies were getting numb due to the cold but it was all worth it when I got to see that snow-covered Mountain ranges of the Himalayas from our base camp Raithal!
And our day ended with some introduction, some jalebi's during dinner and by doing the backpacking for the next day as per the instructions from our trek leader Gurkirat Singh.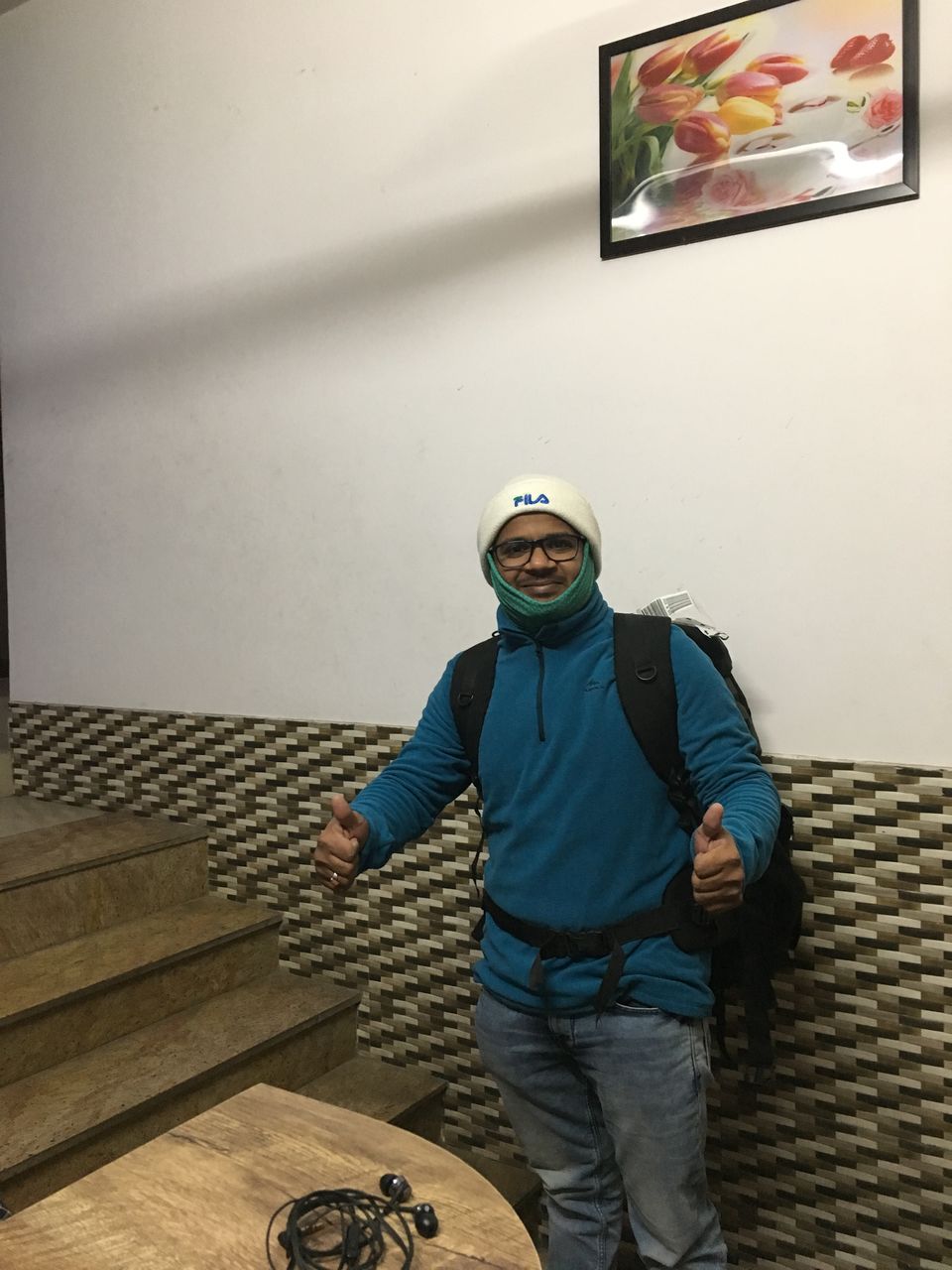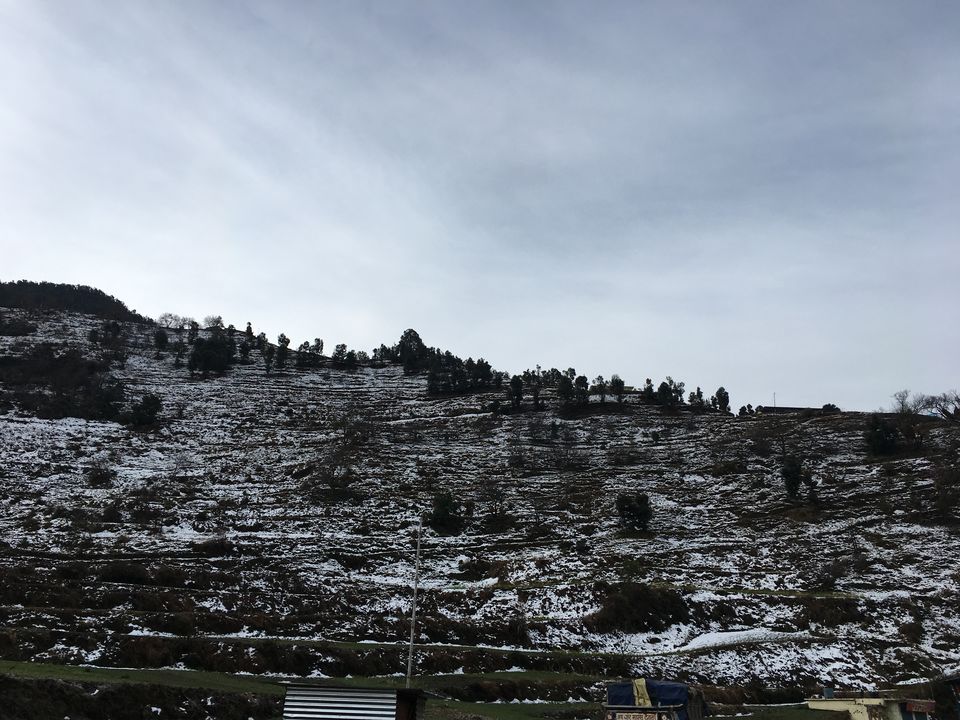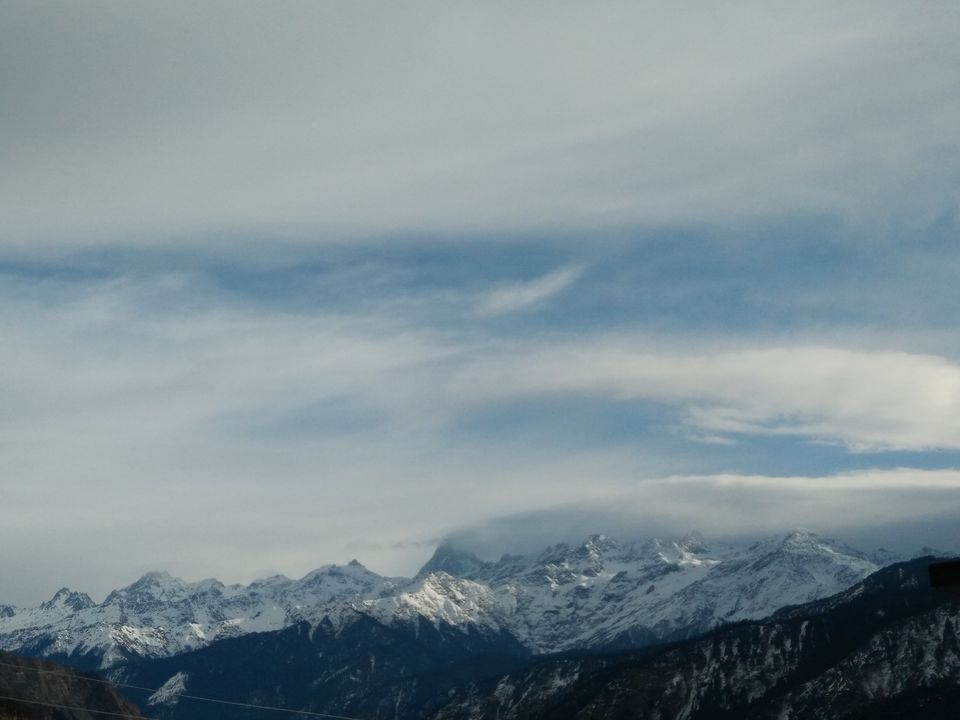 Trek day 3(Raithal to Gui)
So, the most awaited trek began with 7 kgs of weight on my shoulder and a pain in my back! Well, there is an option to opt for the off load of my backpack but you had to inform earlier and I didn't!
So, I had to boost myself and somehow complete the 5 km hike which was approx 150 storeys high! The josh was high but I was the last trekker to reach our campsite but i don't mind with it. I enjoyed a lot during my trek along with the very kind and peaceful nature.
We had to set our tents for our stay of the next two days. We gelled over Veg pasta and some high tea but my rest of the evening was really bad as I had severe cramps on my left leg from hamstrings to abductors and I had to take 2 hours of rest because on the next day, we were to mount the Dayara Meadows to see majestic 360 degree view of Himalaya.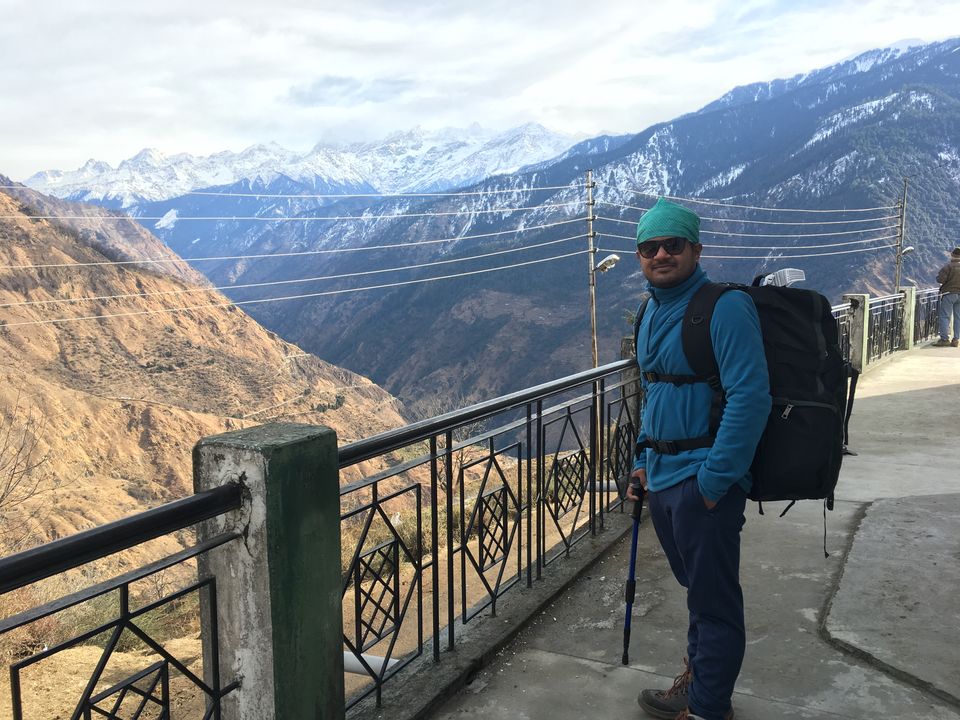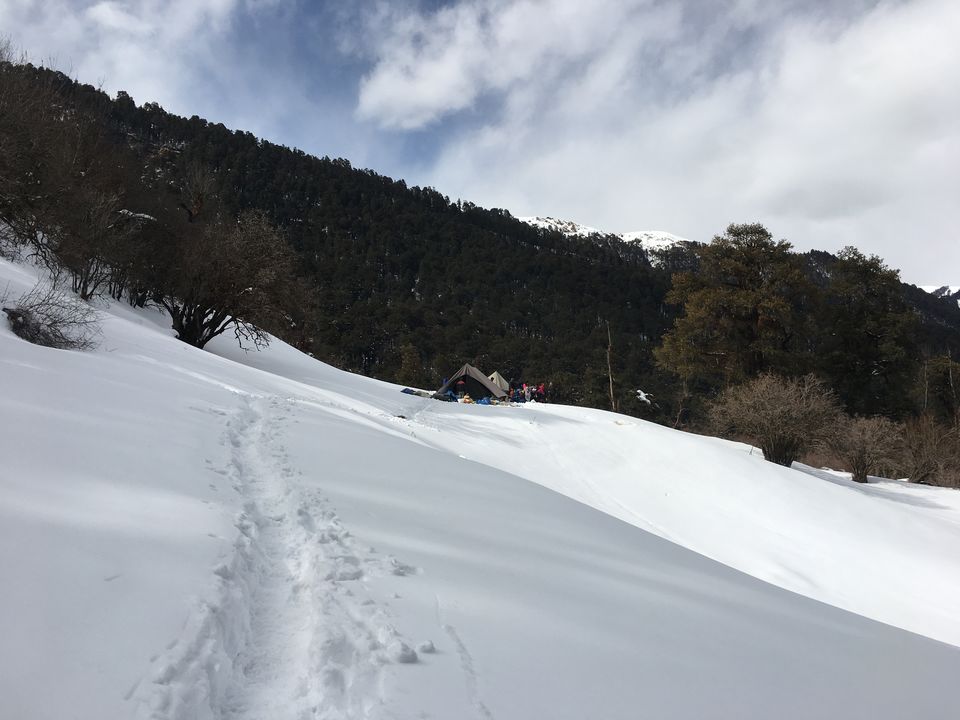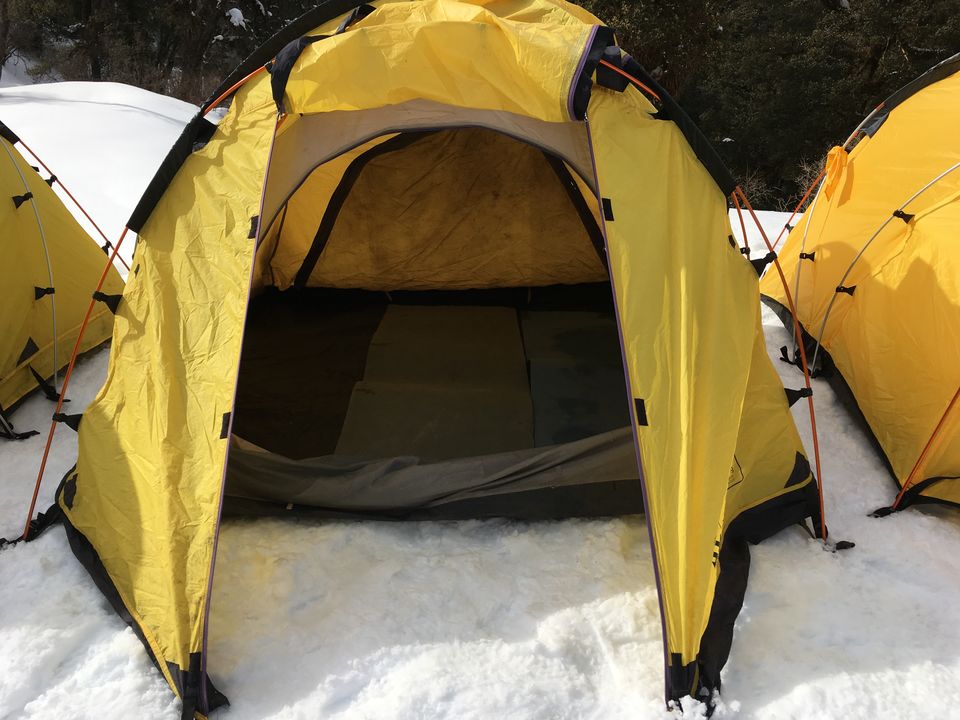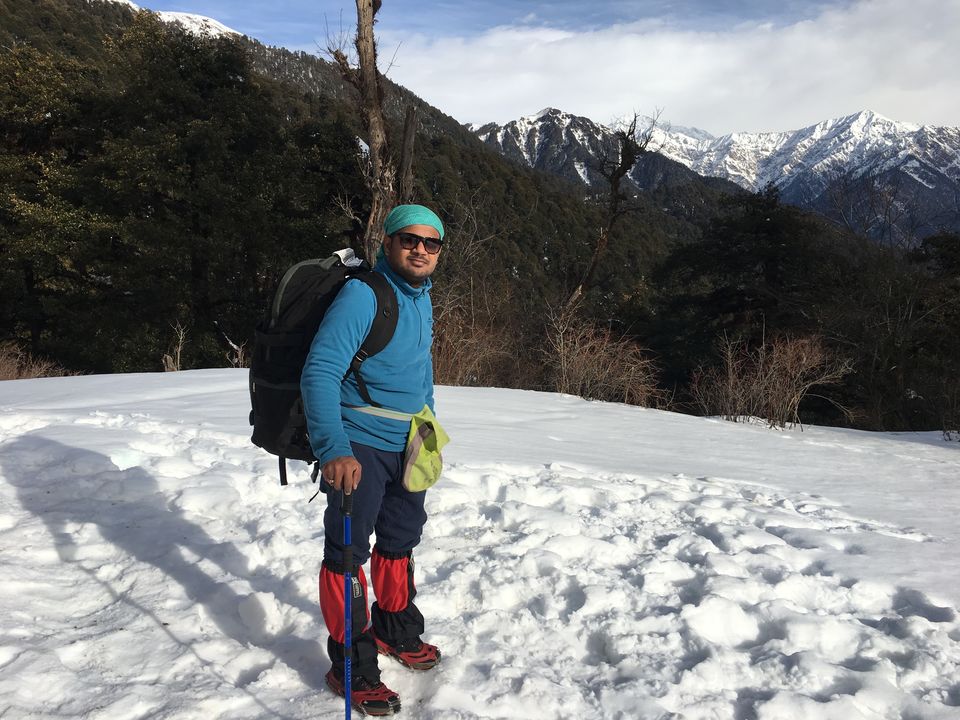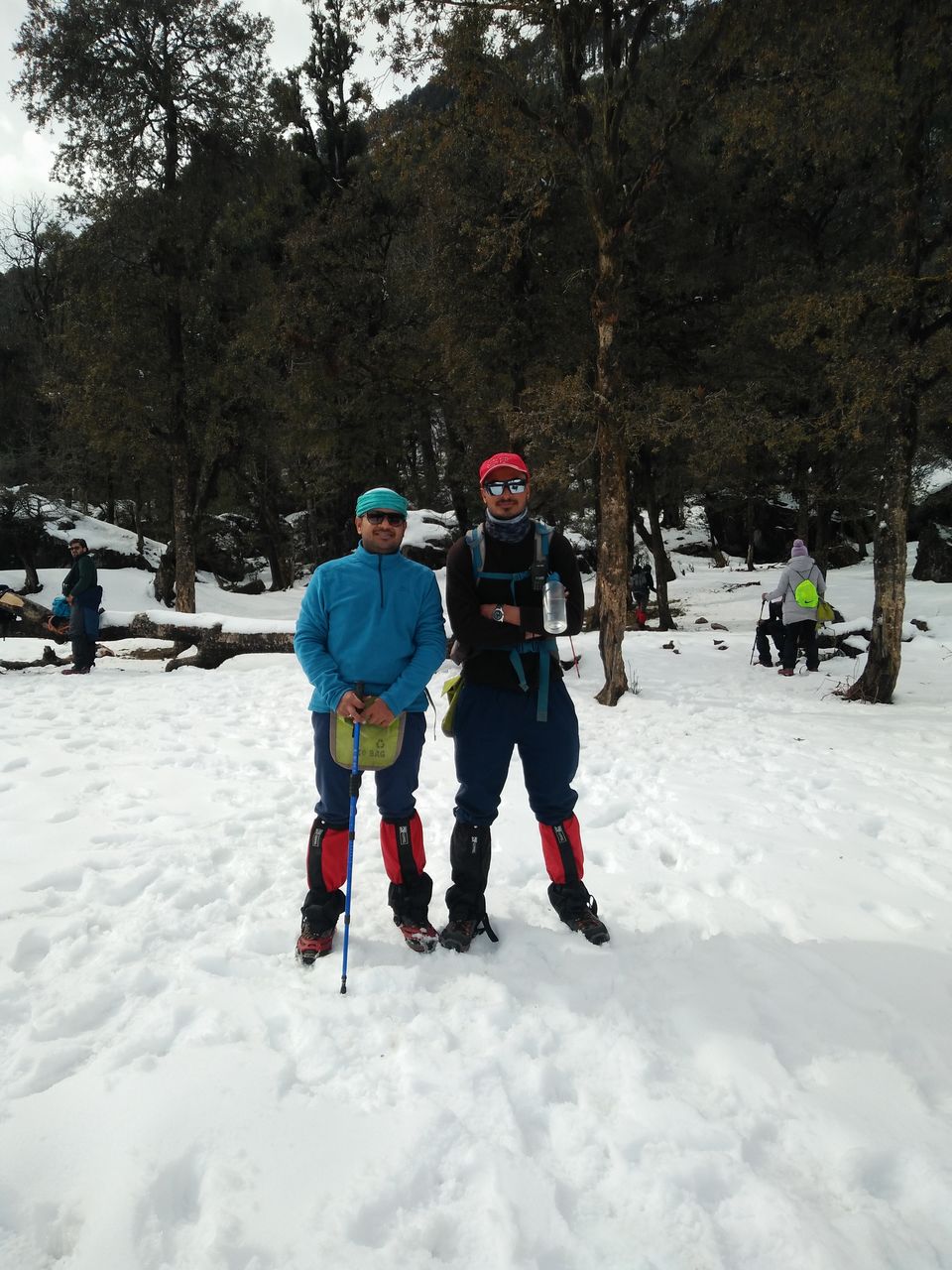 Trek day 4 (GUI to Dayara Meadows)
To get the energy boost, we were served light poha and black tea! The trip towards Dayara was a tough climb of 10 km and was covered in 3 feet of snow!
Finally, we reached Dayara Meadows after 4 hours of a climb. As expected, I was the last to reach the destination but the view! The 360-degree view was breathtaking and was more amazing then what I had imagined!
With trek leader Vikas, we saw the peak of Gangotri Glaciers 1,2 and 3, Jaon Lee and Draupadi ka danda. After spending an hour on Dayara Meadows, we were on the descent towards our first campsite.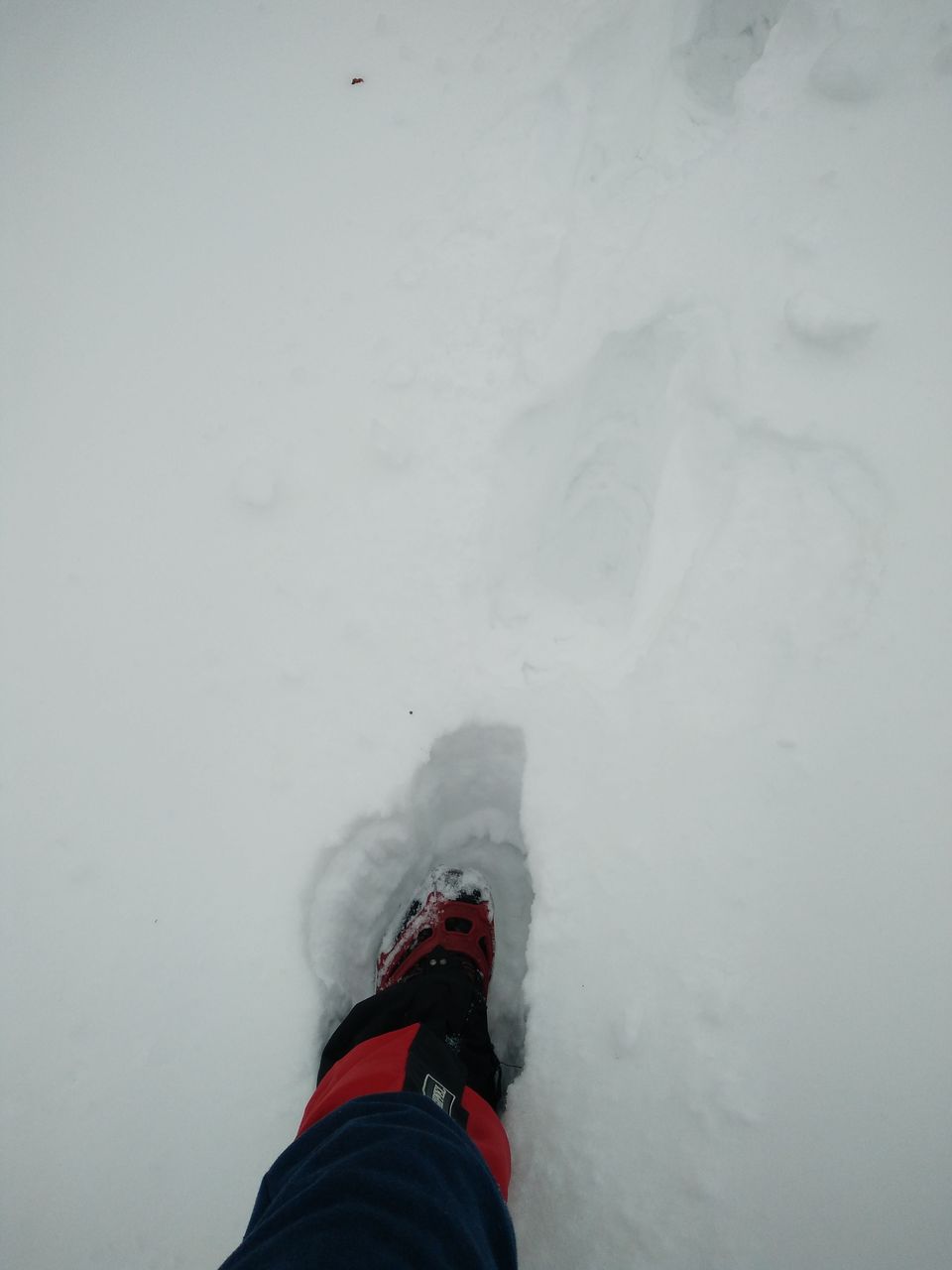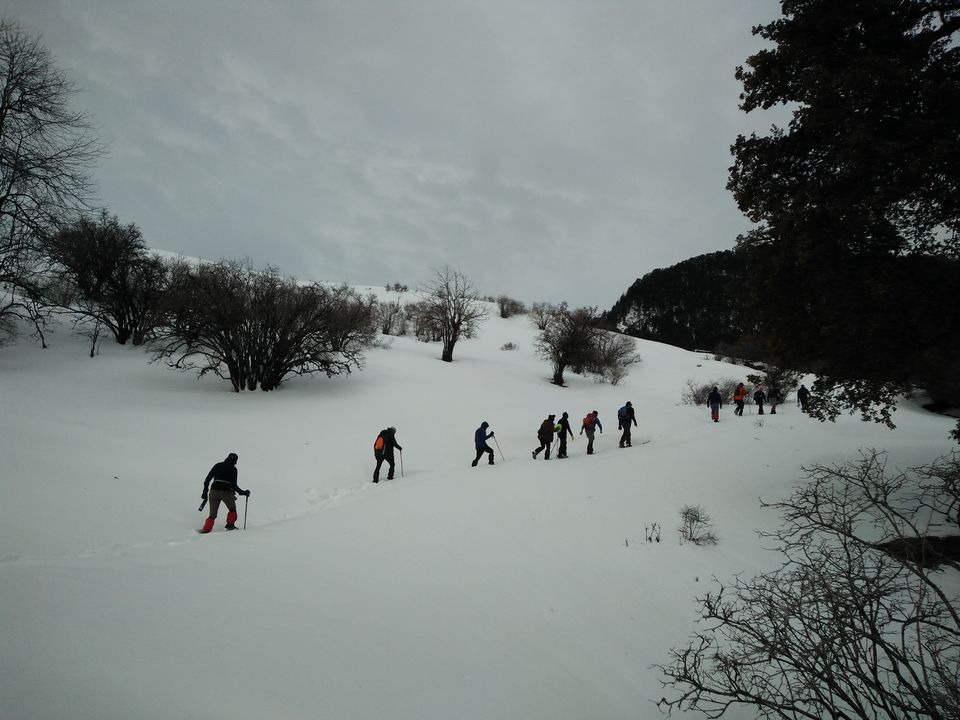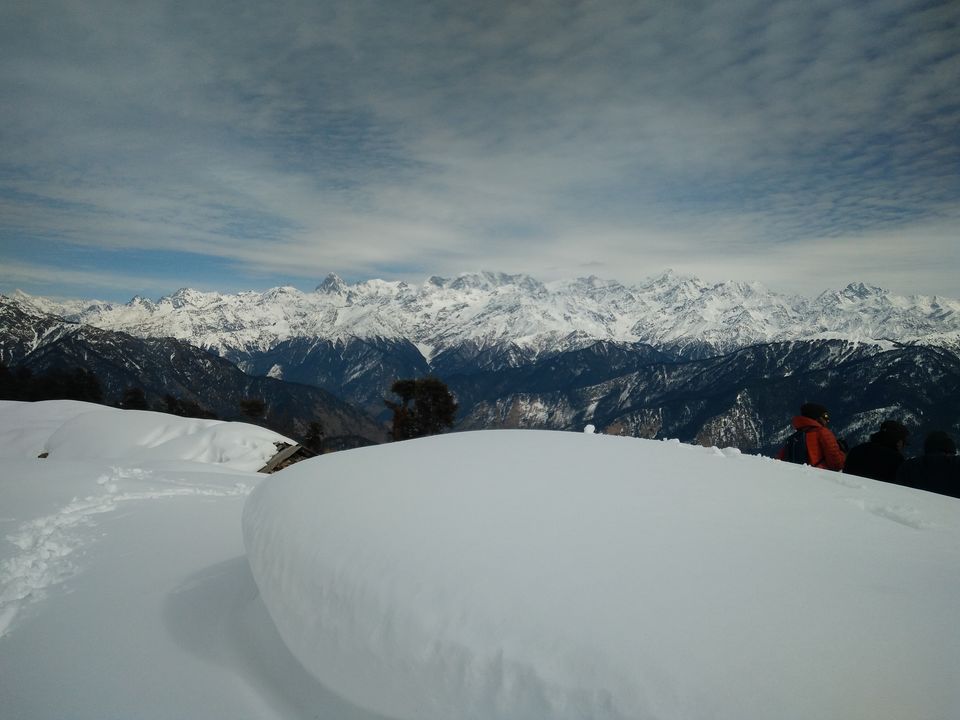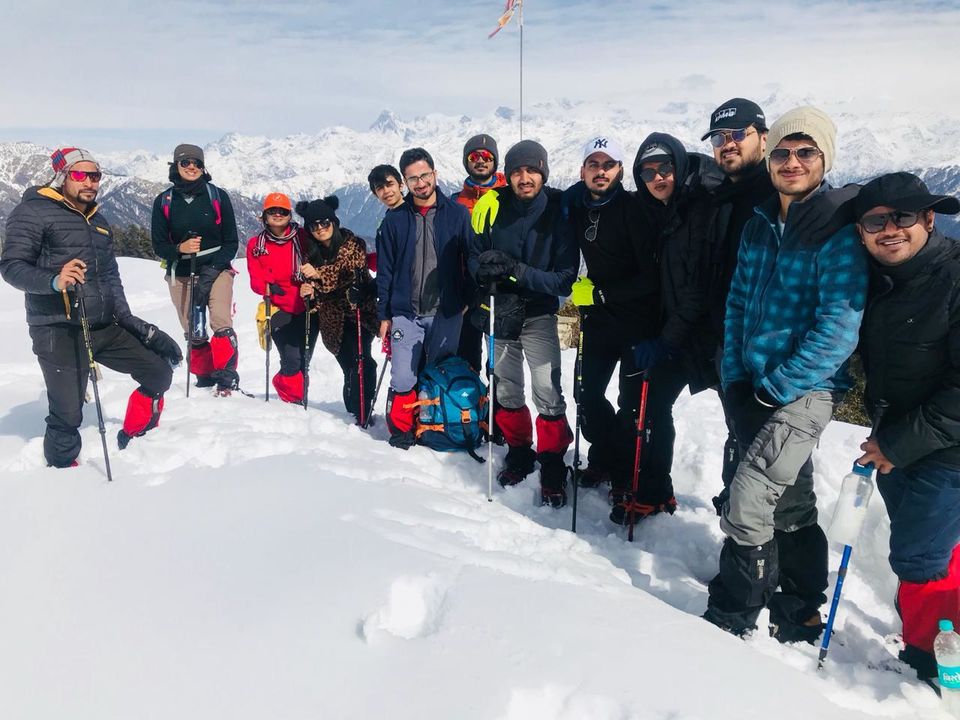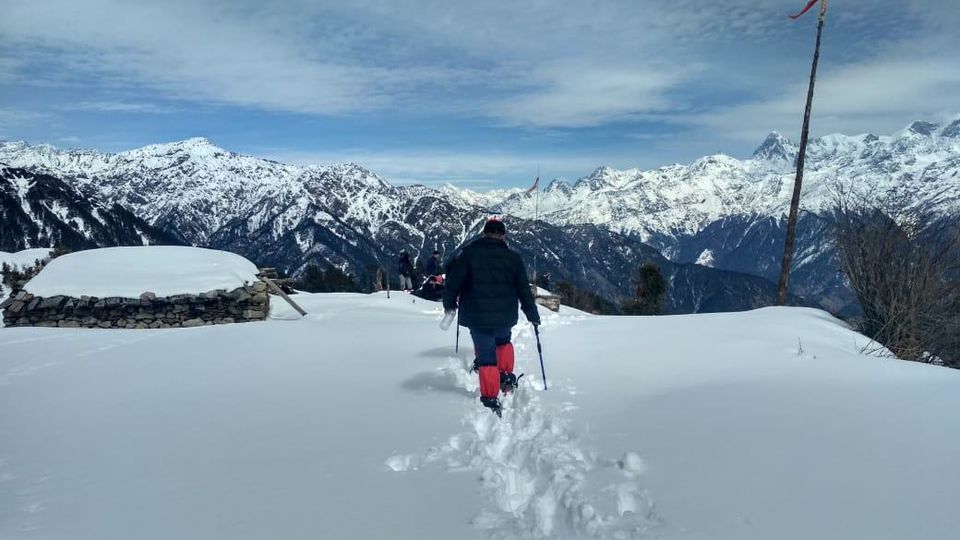 Trek day 5 (GUI to Raithal)
Our descent was tough because of the weight and snow! It gets slippery and I also had to control my pace a lot! But, with Vikas by our side, we managed to reach our destination safely. He was an adventurous guy who completed his mountaineer course from NiM at the age of 25 years. He had completed the DKD expedition at the agent of 26!
"Well, all is well that ends well"
I got the certificate of appreciation and bigger than that, I had completed my dream.
We departed with endless memories to reach Dehradun. The trip this time was completely different as I was not alone anymore but was with 7 trek mates! Got one last breathtaking view of Bhagirathi River on our way back and some awesome chats and talks about our experiences of the trek!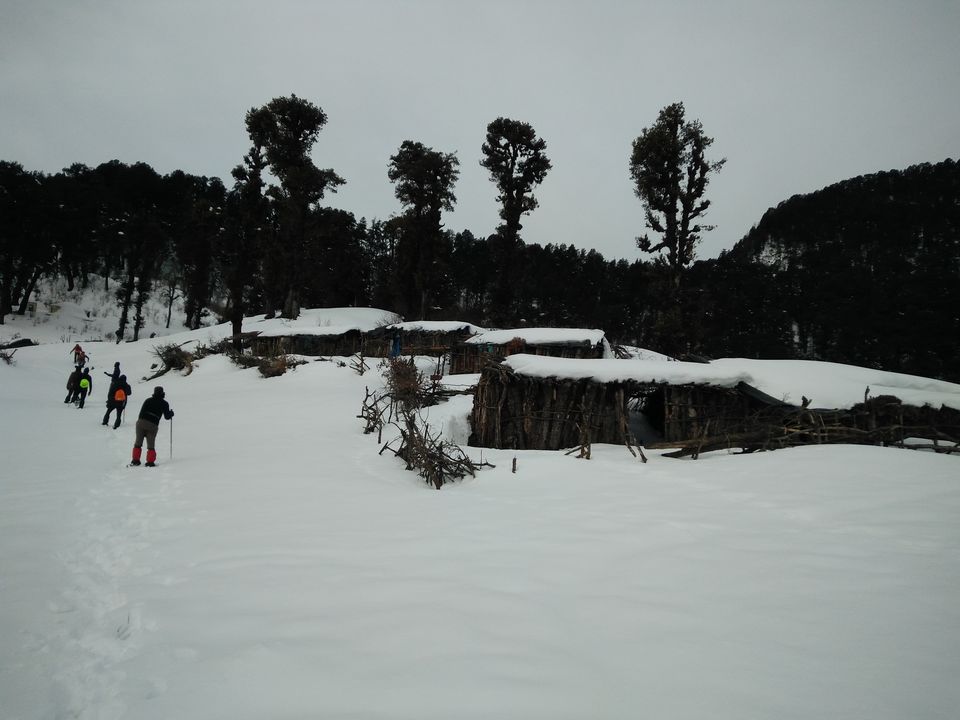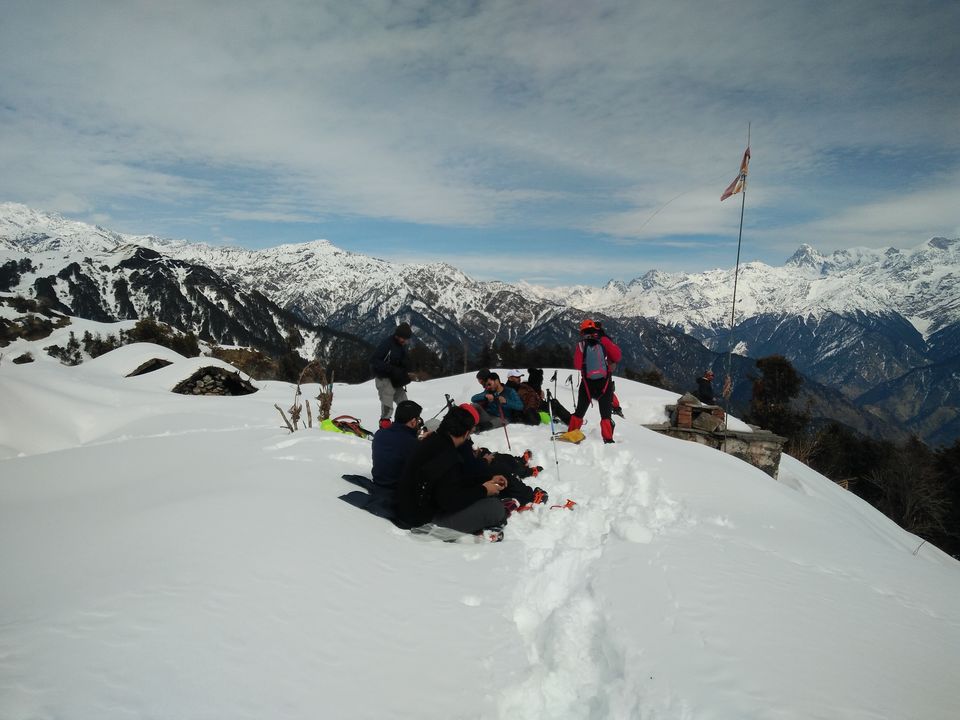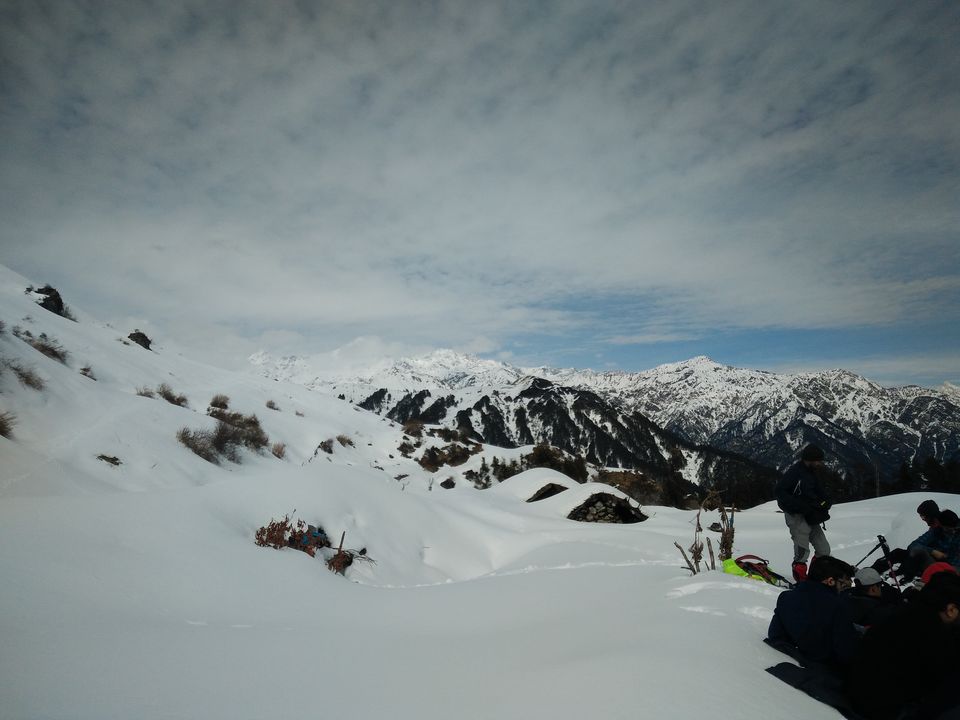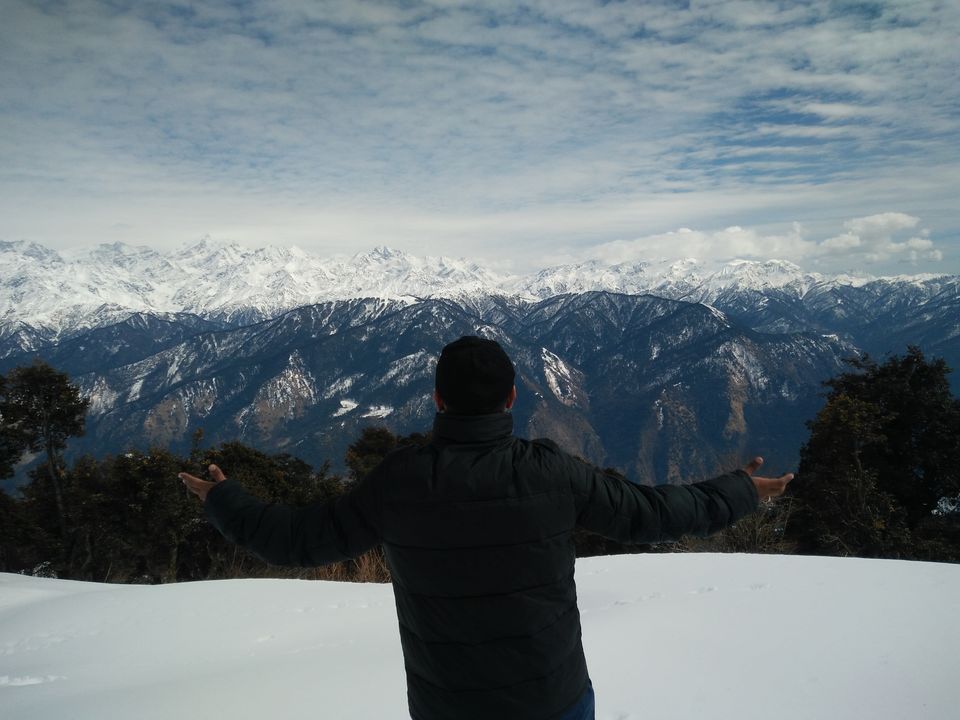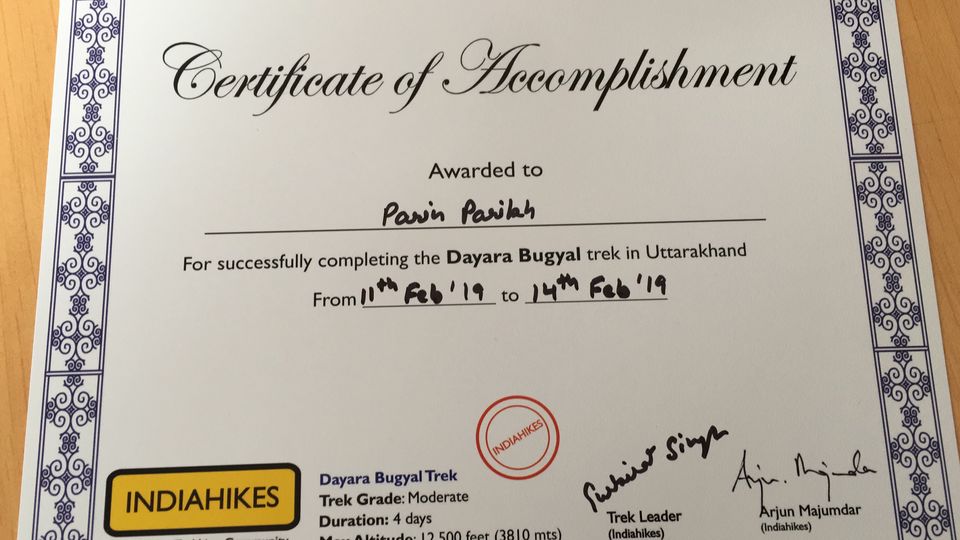 So, on concluding notes I would like to say that the experience is not an easy ride and it was not according to my expectations! But it is an amazing feeling and you get to taste independence!
And although my experience was not good all through the trip, the moments that I had gathered has me on an adrenaline rush and has given me the wanderlust!
So, one thing is for sure that this was not my last trip and if you liked what you read, you would get to know a lot about my next expeditions!
I want to say, "Travelling alone, it leaves you speechless, then turns you into StoryTeller"