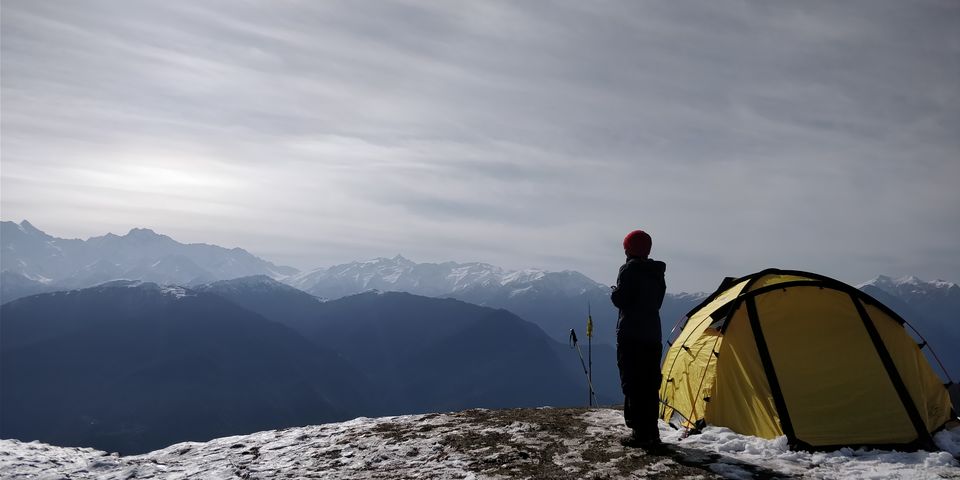 For a lot of people involved in corporate jobs, traveling comes with a lot of planning and scheduling. You have to manage your projects, postpone your meetings, inform your managers, gather a group of friends and only after a final approval from the parents, you get to travel to your dream destination. Even while writing about it, the excitement and rush which came at the moment I was getting everything in order for Dayara Bugyal trek is hitting at its peak. This trek was a little different for me though. Somehow all the factors which I mentioned above automatically fell in place and I didn't really feel the need to gather friends for this trip and wanted to give solo traveling a try. With great motivation and fear I finally booked off the trek along with the flight tickets. This was the point of no return and the only way from here was forward.
Finally the day came when I had to take my flight from Bengaluru and reach Delhi. I stayed at home in Delhi for a couple of days before finally starting the journey which was going to change my perspective of living life to the fullest forever. The first checkpoint for this journey was Haridwar. I managed to get a booking for UPTC Volvo and reached Haridwar pretty easily by about 4 in the morning. From here, Tempo travelers were arranged for all the trekkers and Haridwar railway station was meeting point for the same. For about three hours I roamed around the Haridwar railway station and waited for the tempo travelers. At around 7, I finally met the person who was managing all the tempo travelers. One by one, all the trekkers gathered and we were ready for departure. Next stop on the list was Raithal via Chamba and Uttarkashi. On the way we also got a glimpse of the Tehri Dam reservoir and the area where Chipku movement happened as the area encroached was destroying a lot of foliage and villages. Also just after crossing Uttarkashi, you get an artificial waterfall which spurts out water at a high rate making the view pretty impressive to watch from a distance. There is a staircase which leads to the base of that falls but extreme caution needs to be exercised as it gets slippery because of water splashing and the misty atmosphere near the falls.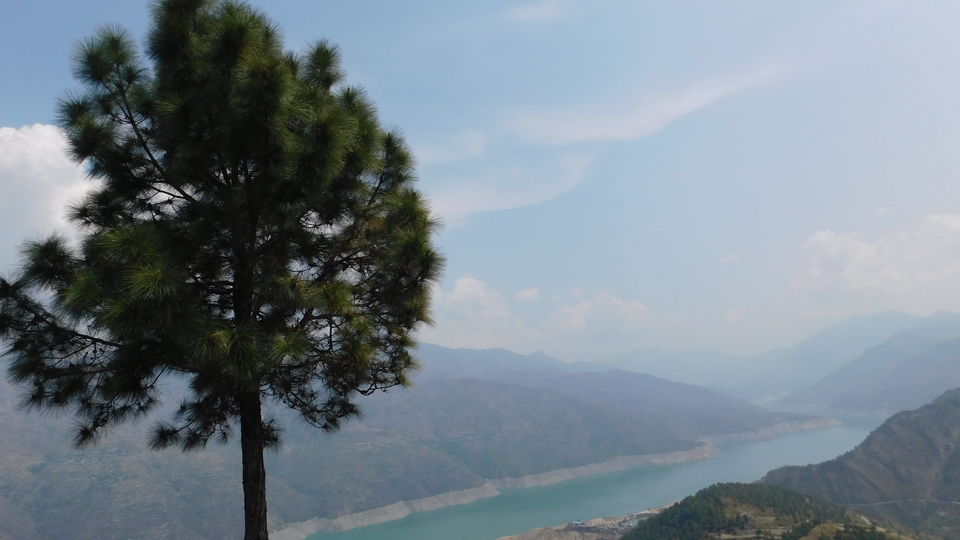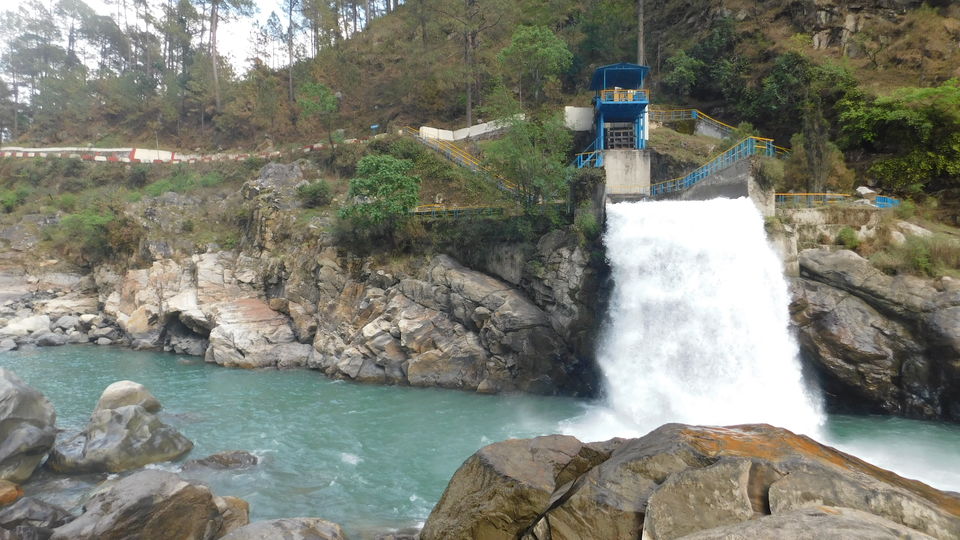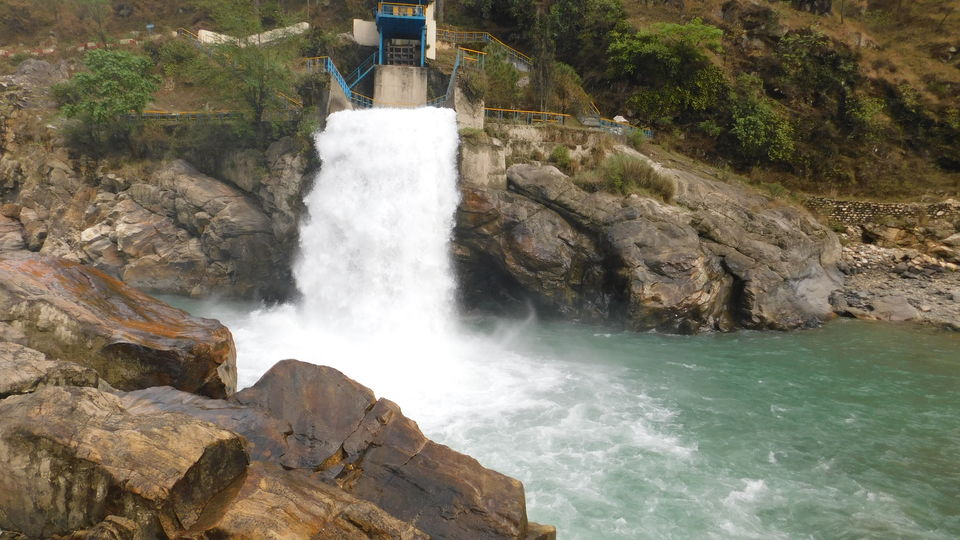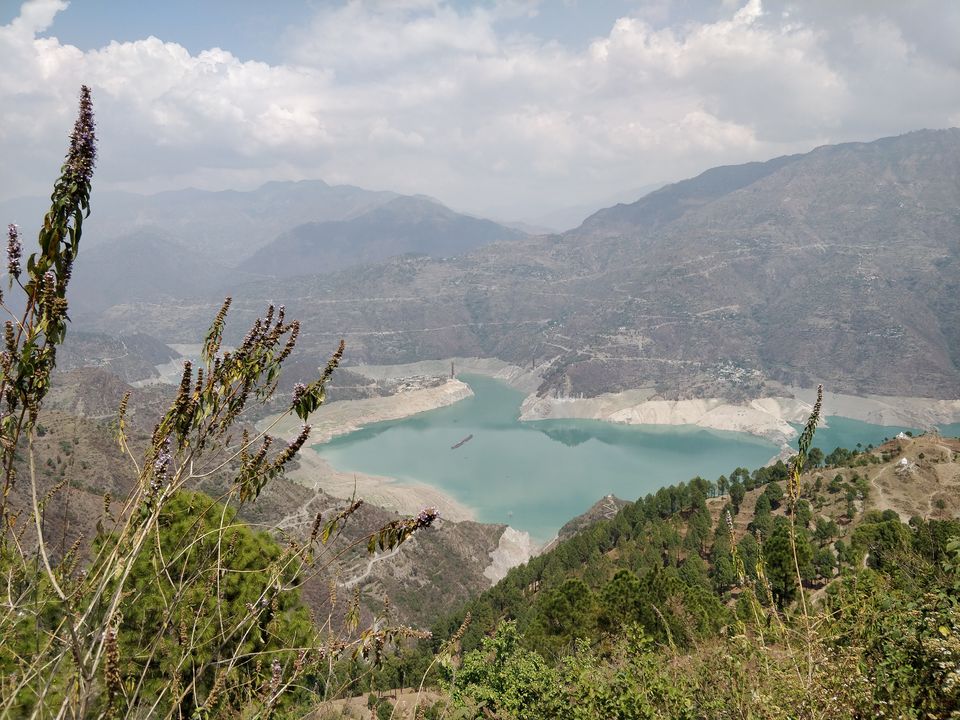 After this we reached our lodge at Raithal where we were briefed about the basic safety which should be exercised while trekking, the equipment we needed to carry and the checks which were in place for avoiding any kind of mishaps. The ride from Uttarkashi was pretty tiring and most people just crashed in their beds after completing the checklist of things to carry and acquainting with the trek leader. Most of the gents were allocated the dorm which served as a really good place to socialize and getting to know each other. Everyone bonded nicely and after a little chit chat, went for a sound sleep. One thing which all of us could see was, it was definitely going to be very cold in the foreseeable future. Owing to this, we thought it'll be best to just keep our body warmed up and not think too much about the cold.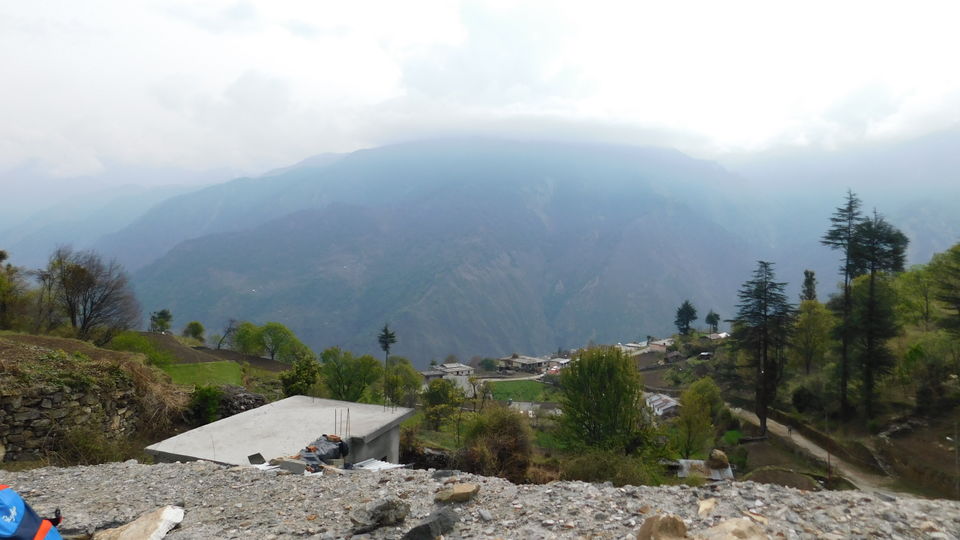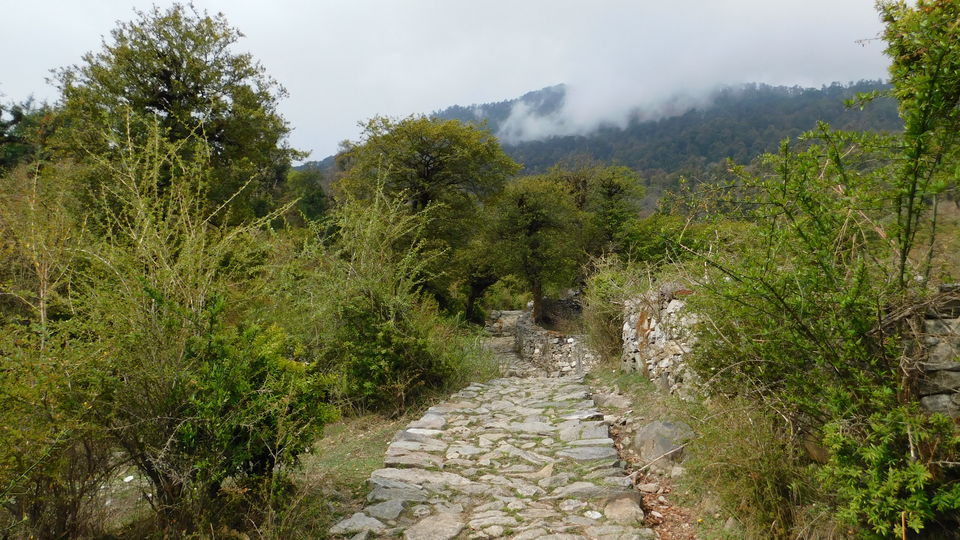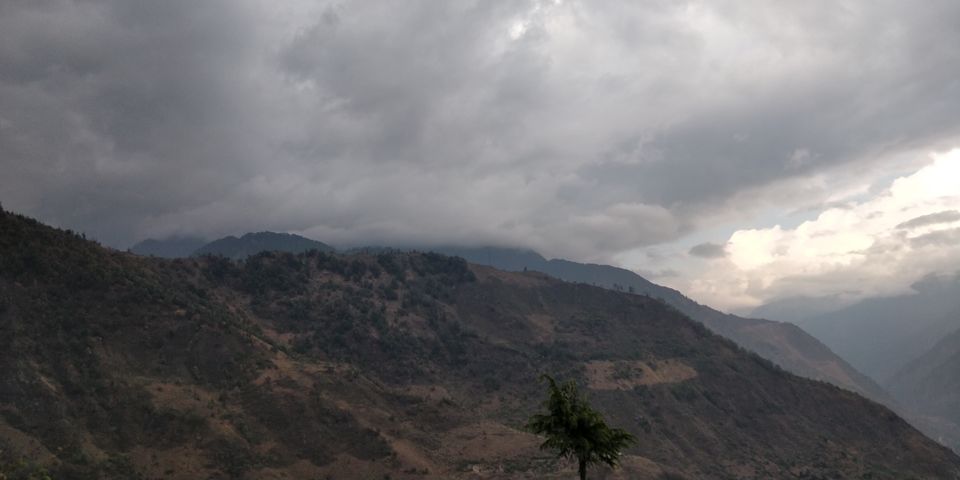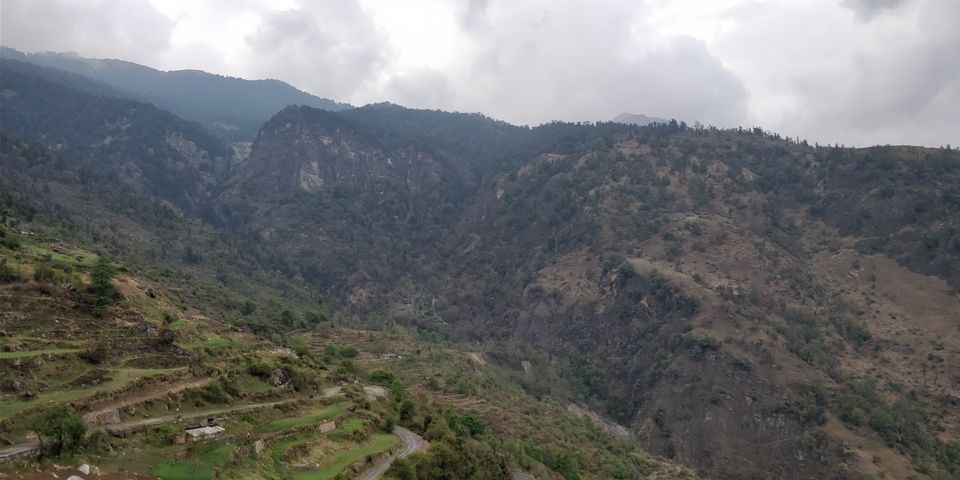 Day 2, we got up around 6 and went for a quick jog. There is something unexplainable about the mountains and the feels that come with it. Be it a downhill or an uphill jog, you'll feel a lot better and fresh jogging in the clean mountains when compared to any ecological park where you generally jog in a metro city. This jog also served the purpose of eliminating the cold and making us feel warmed up. A light and healthy breakfast was served post which all of us packed our bags and got ready for the trek. This very moment was the thing a lot of us were waiting for from weeks. The moment when you hit the trail and you know there is no going back for the next 5 days and you are going to be cut off from everything/everyone you know and instead will be spending days and nights with snow clad peaks in view and a starry sky over your head. It's an exciting feeling knowing that you are about to experience something beautiful but not knowing exactly how it's going to be.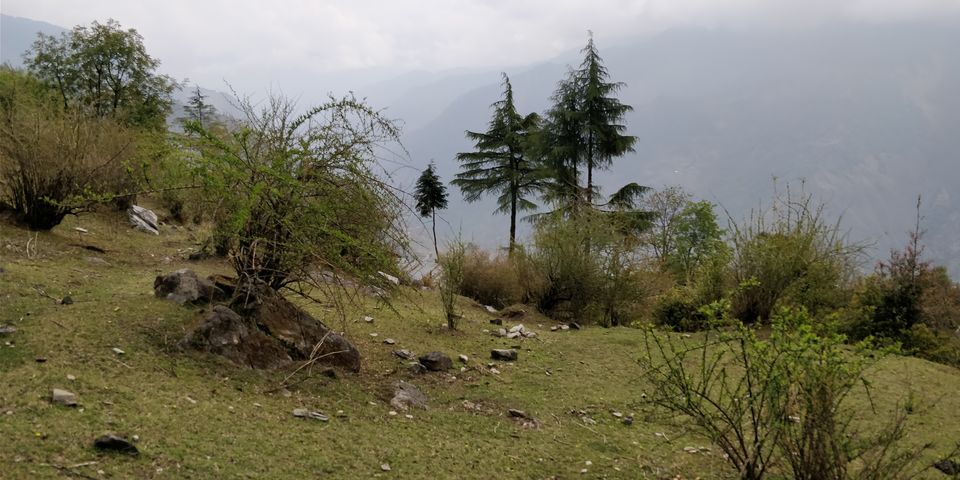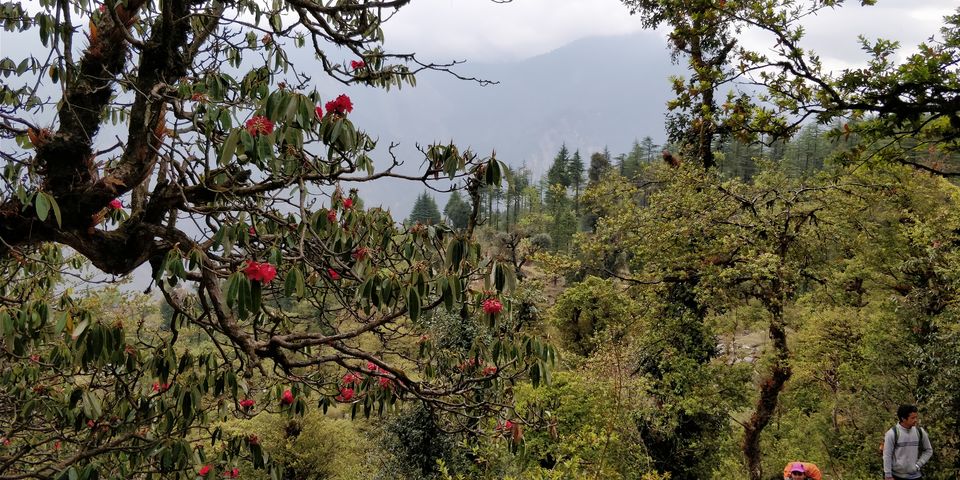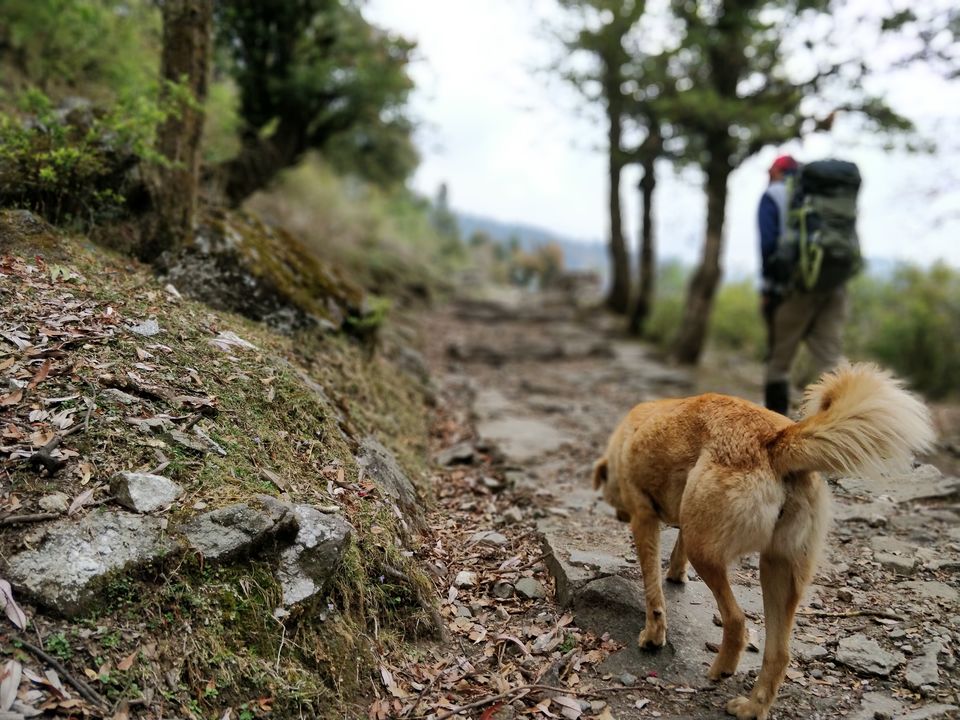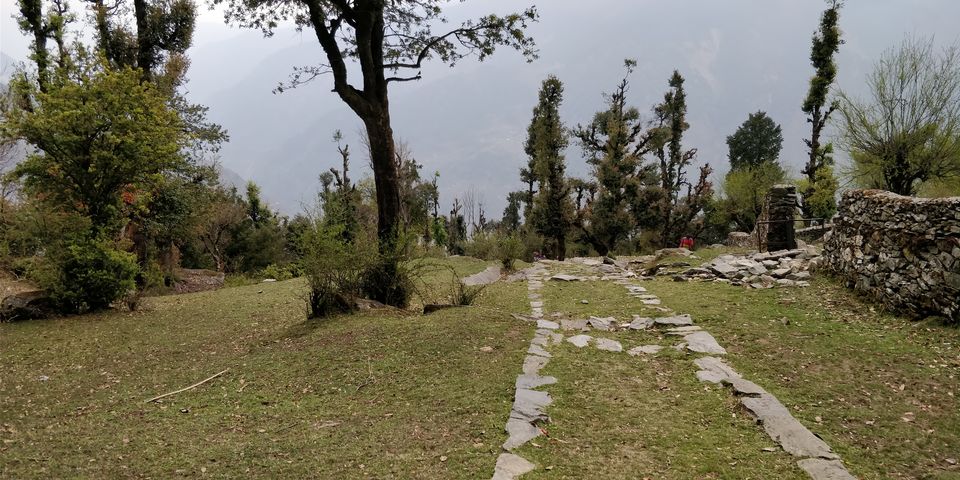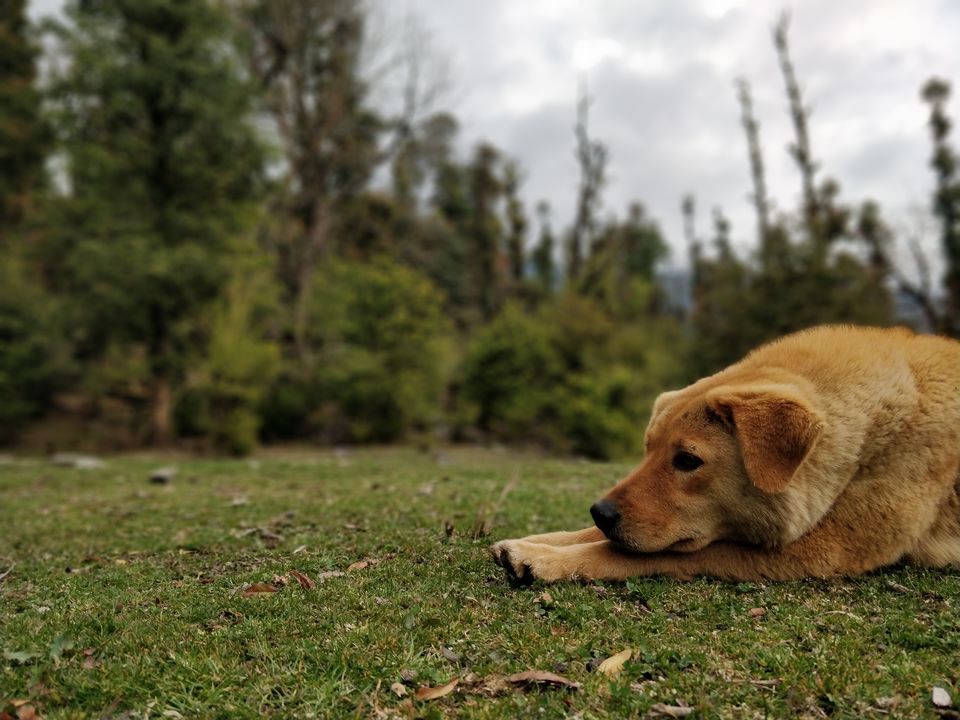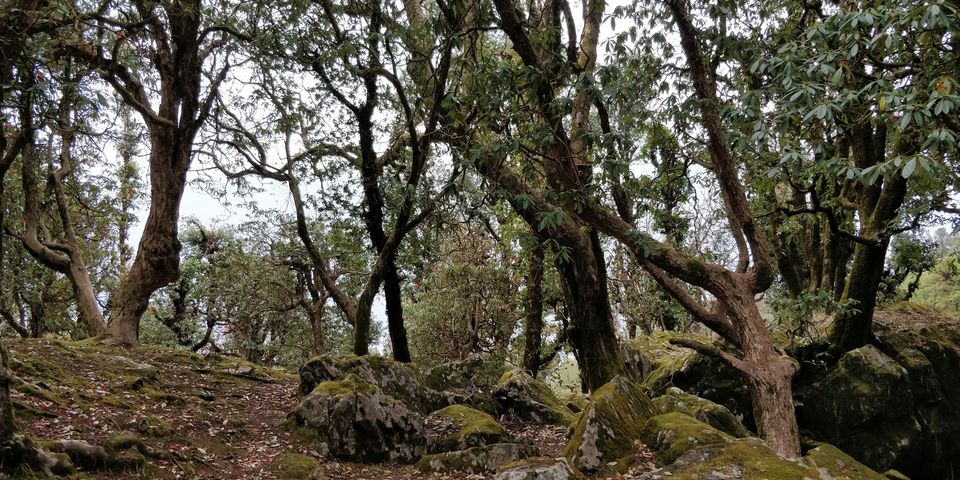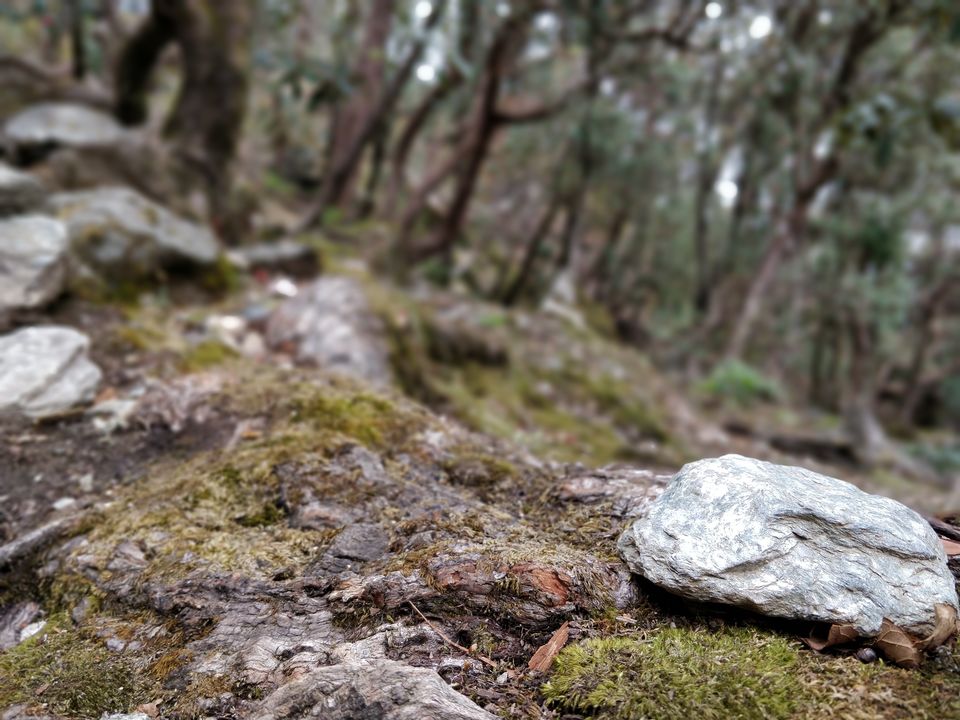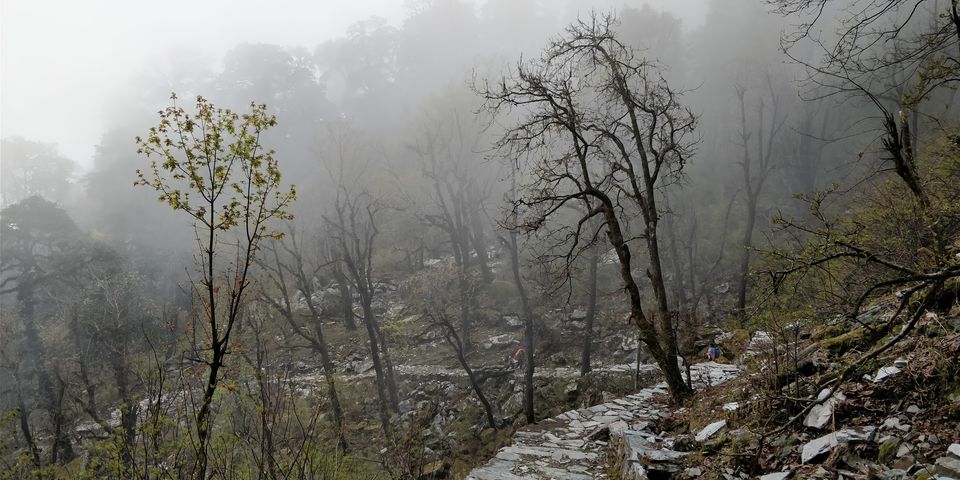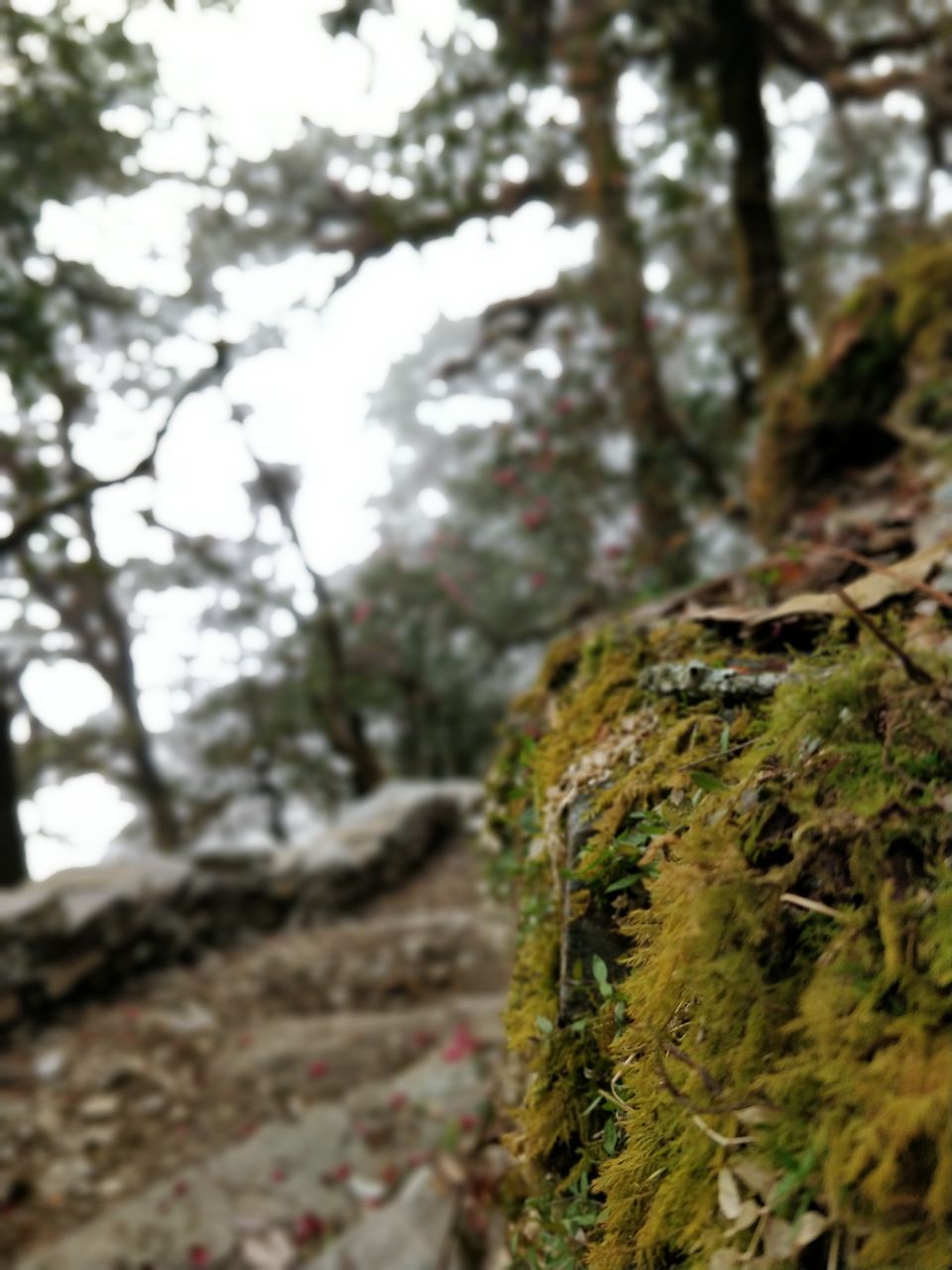 We started from our guesthouse at around 8 AM for our campsite at Gui. The trail is well laid out from Raithal to Gui and can be navigated easily without a guide. There's only one trail with little or no diversions and the gradient is in the range of 20-30 degrees with some places having a clear view of the peaks in the front. We however were a little unfortunate as it was cloudy for most part of the day and all we could experience was the fog, mist and cold breeze. It's a mixed experience, trekking through the clouds. You miss on the views of snow clad peaks but you get a magical experience of going through the clouds and wandering into the unknown. Also with the clouds, comes the rain which gets translated in snow at higher altitudes. So it's a tradeoff which depends which side of this trade you favor more. After a few pit stops and 5-6 hours of leisure trekking, we reached Gui. It was a relatively easy trail and Indiahikes managed our group in the best possible way. One of the good things about their management was, they were not trying to hide anything. Instead they were trying to teach us as much as possible about the mountains and trekking there. If you are interested, they can even get you details about various trails, routes and other areas to explore which you can traverse in your free time. Their aim is more on the side of spreading awareness towards trekking rather than running a business and earning the maximum out of it.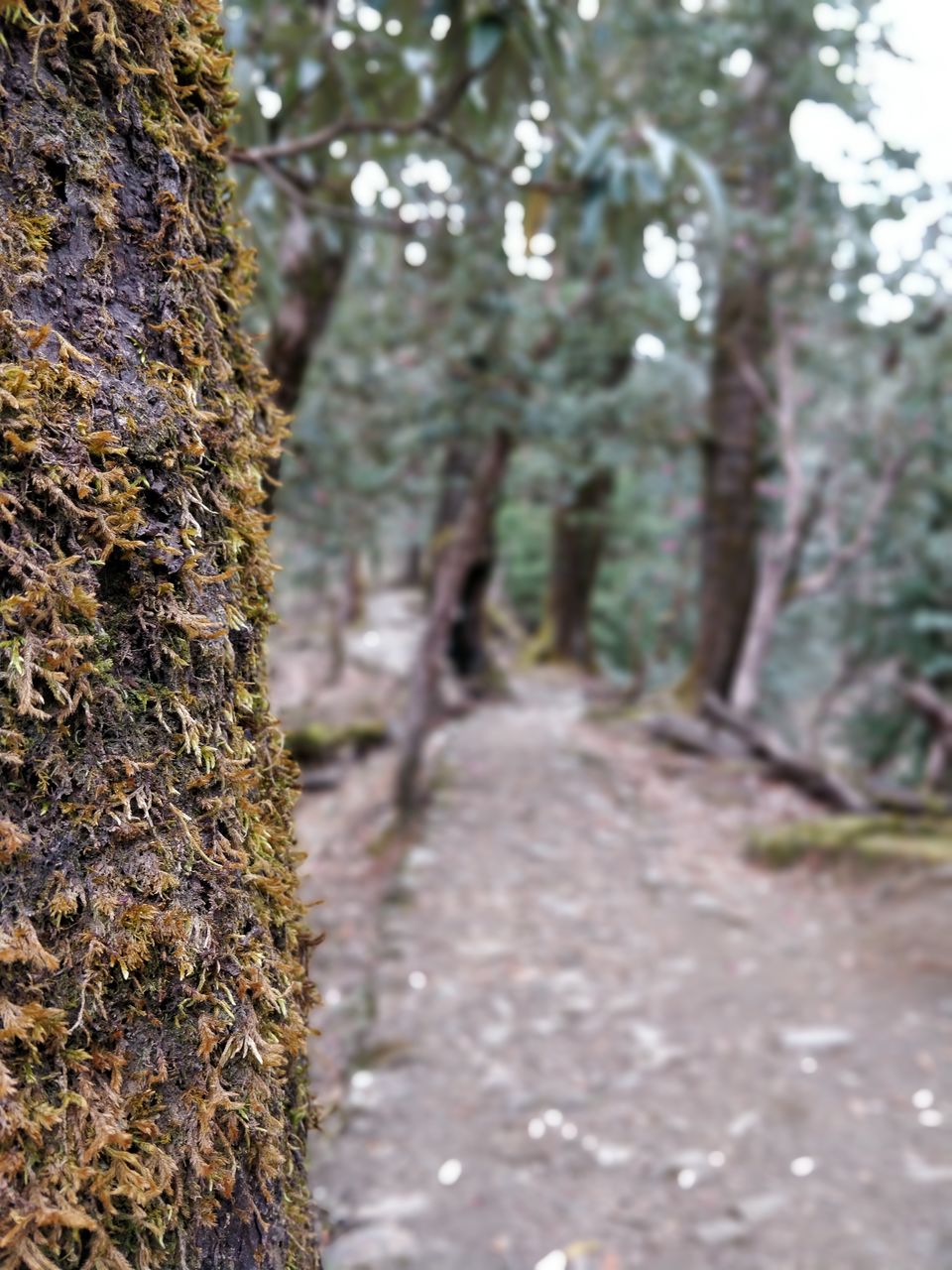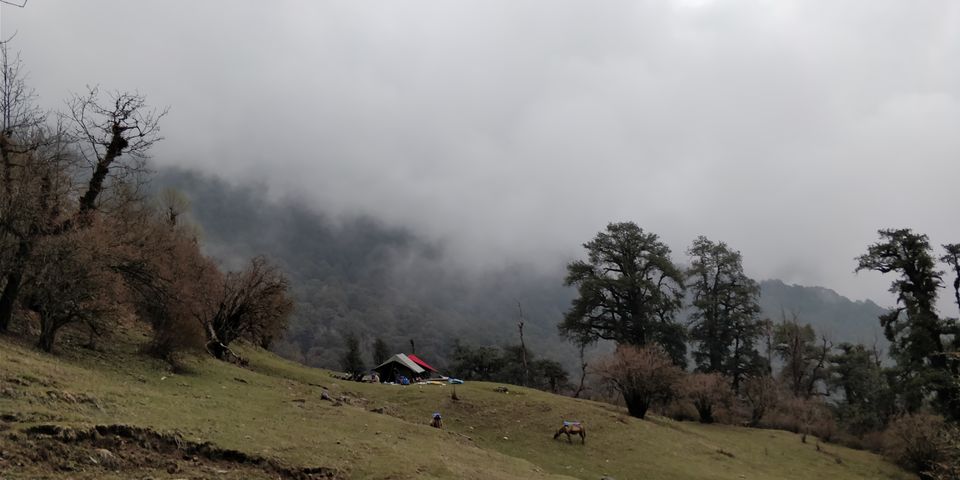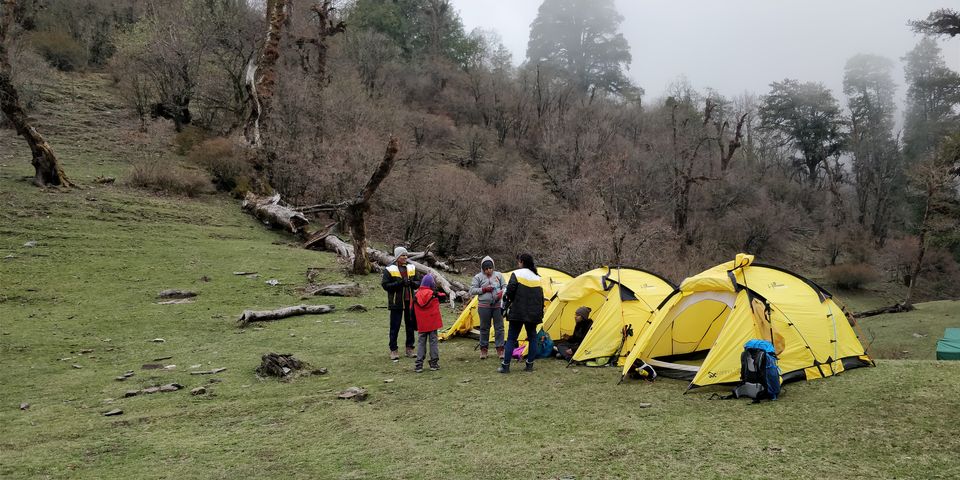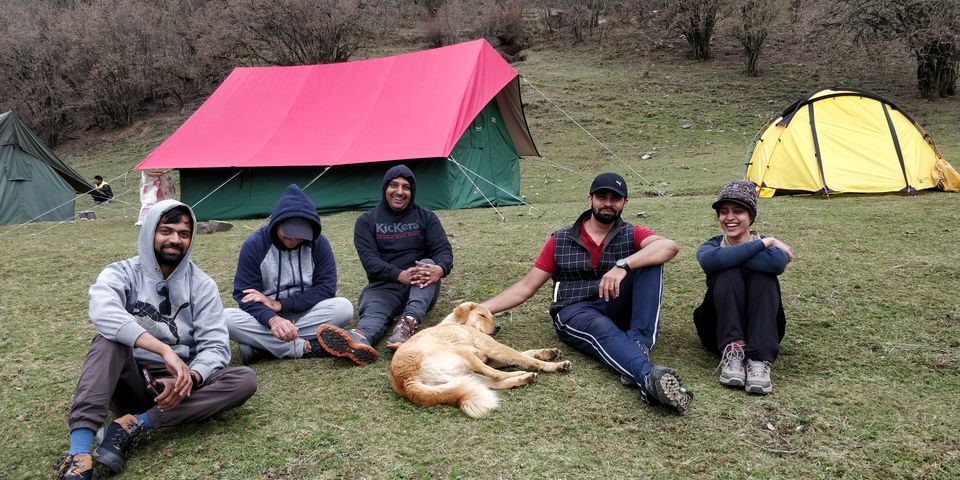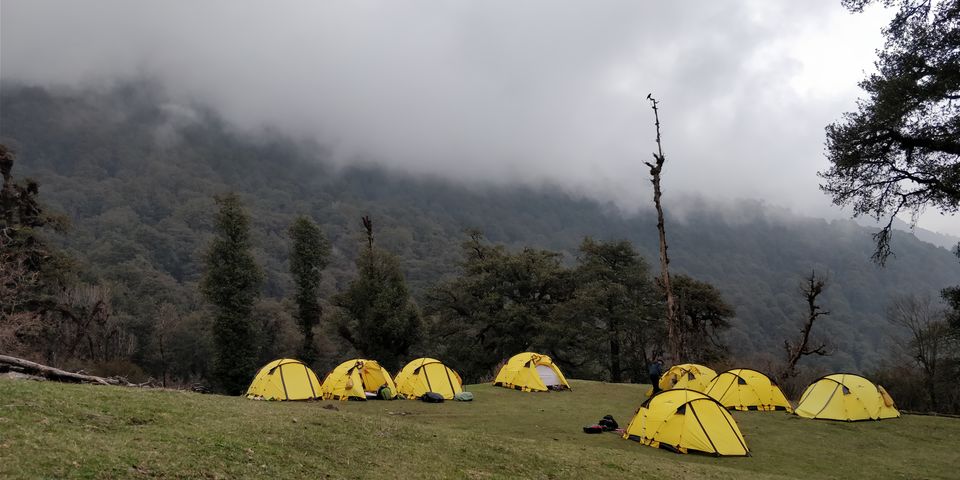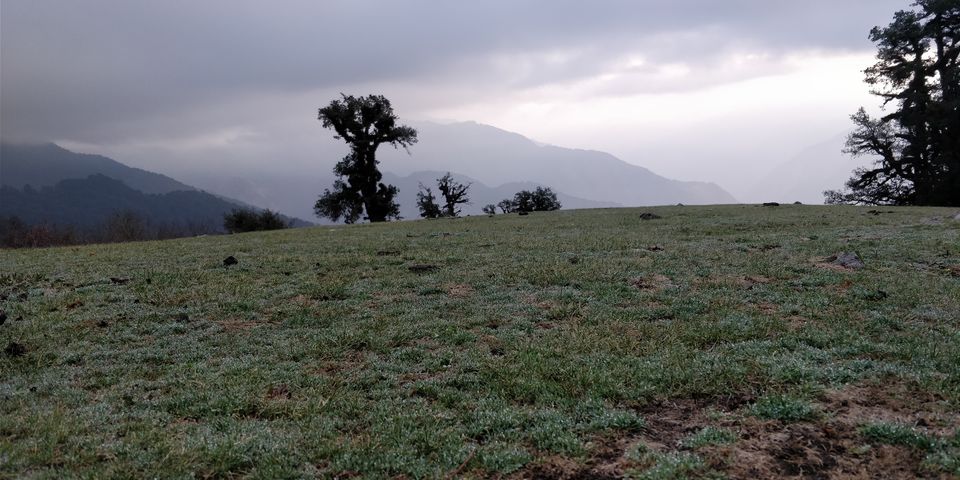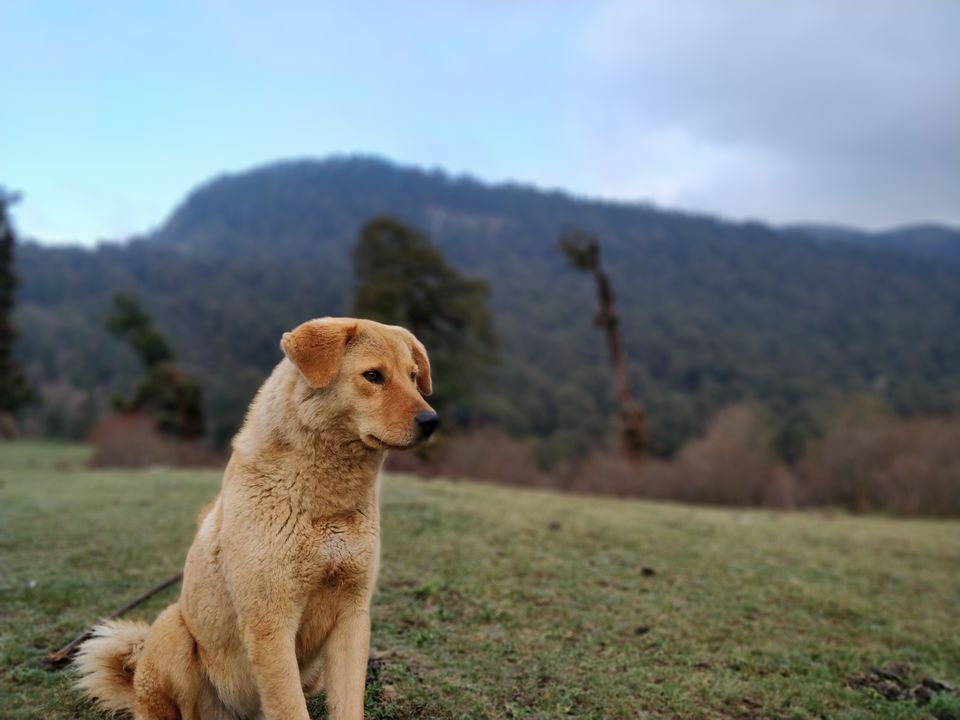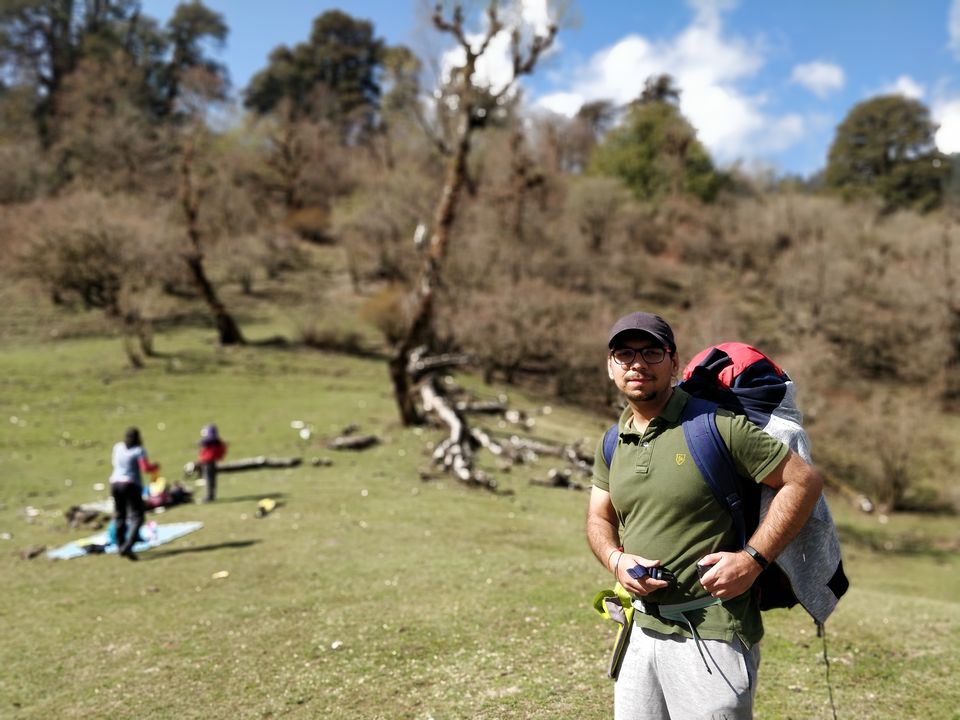 Since it was labelled an easy trek, out trekking period was limited to sunlight hours and over a relatively easy and well laid out terrain. After reaching Gui at 2, everyone in the group gathered, had a filling lunch and played some group games. You are free to walk out at any moment and spend some quality time glaring at the mountains and get your head clear of the issues haunting you from months or years. There is something special about these nature exploration programs. When you are surrounded by snow covered towering peaks, lush green jungle and clean surroundings, it just clears up your head and provides with a clear and sorted mind which can deal with anything thrown at it. Till about 9 in the night, the sky was cloudy and we could barely see any star. Just as the clock touched 10, the sky started clearing and a sub-group of us got the dining mat out and did a star gazing session for about half an hour. Star gazing in the mountains is also something which is a breathtaking experience but also gives you the realization about how tiny your problems are in the grand scheme of things. Post this session, all of us retired to our tents and slept off.