Bangalore - To - Bangalore Covering the Coastal.
Chennai, Mahabalipuram, Pondicherry, Cuddalore, Velankanni, Kodikkarai, Dhanushkodi, Tuticorin, Uvari, Kanniyakumari, Colachel, Thiruvananthapuram, Varkala, Chirayinkeezhu, Fort Kochi, Guruvayur, Chemancheri, Kundapura, Murdeshwar, Gokarna, Om Beach - Bangalore
The ambitious plan always turned into to Epic things you have done in life.
Likewise, I had a plan(not a dream) to ride the coastal ride from East to West.
Highlight of the Trip
Covering TamilNadu, Kerala, Karnataka Coast about 3087KM.
Ride As close to Sea
Using old style map printed map
No spare part to support (its new bike).
No prior Booking of stay
Day 1 :: Bangalore - Chennai ECR (449KM)
Started as early as possible to so that I can cover most of miles before sun get hot on my head.
Riding from Bangalore ORR to Ranipet was smooth and nice and clean road you keep your throttle 110KM and cover around 80KMPH crossing Ranipet its road quality below average riding its tough, I hit multiple POT holes, as soon as you get into the Chennai it get worse after huge flood in Chennai, it's understandable. Reaching Chennai before Lunch it amazing and gave me lot of confidence and understand my stamina to ride long. It absolutely amazing bike to for long ride and smooth in 90kmph.
Day 2 :: Chennai ECR - Mahabalipuram - Velankanni (309KM)
It was long pending dream to ride on ECR, I never been in ECR in any mode of transport.
The road was amazing and view around road village and few place you can see how the sea and road merge makes one best scenic road to ride in India. And it's a historic place on the way.
I have been to Mahabalipuram multiple time, so nothing much to explore and took few photos in the Shore temple, and start my ride again to Pondicherry. In Pondi I was feeling like celebrity few tourist came and took photo with me and asked about my bike they where are shocked its from MAHINDRA and one KTM guys he was really impressed with the bike, and he gave me few tips and shared his mobile number I case of anything do call me that was nice feeling. He was like you don't have any spare parts, extra Petrol, etc. and he got it has massive 21Litre fuel tank and I said "Leap of Faith; Its a testing time for me and my bike"
My next stop was Chidambaram then to velankanni, where I stayed for night in small hotel.
Most scary and difficult part of the ride was to get place to stay and where I can park my bike safely.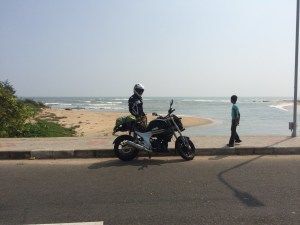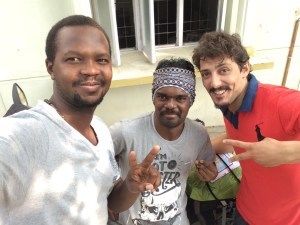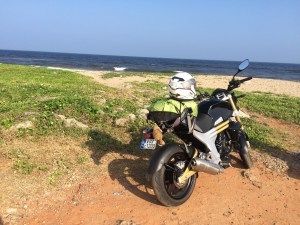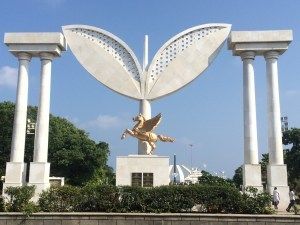 Day 3 :: Velankanni - Rameswaram - Dhanuskodi - Tuticorin (475KM)
Riding from Velankanni to Rameswaram is smooth at ECR and when diverted from ECR to Rameswaram the roads wide and looks like recently they have expanded the road. Rameswaram is lucky to have 2 best places in the India to ride motorcycle Pamban Bridge and Dhanuskodi.
The view from Pamban bridge from road bridge is awesome, tourist stop there Bike, car and even Bus to enjoy the view and you can feel the how bridge is breathing literally its Hanging bridge I would say. My luck its huge traffic created by the tourist bus stopped to enjoy the view and top of that started raining heavily. I didn't had any riding pants and trouser get full wet and my new shoe was completely drenched in the water. Now I don't have any other option that ride in wet trouser and watered logged Boot.
Rameswaram to Dhanuskodi road once you come of out of city chaos its smooth and heavy windy and as dhanuskodi is one of largest touristic location they were expanding the road building barricade in both side of the road.
Dhanuskodi is one place love to explore in bike but bike only allowed on till the beach point after you can't get the bike to hurricane effected place only way to explore is by Jeep per person it cost around 200INR as I have been earlier I just explored beach and then I stumble to the road which goes to Temple in the middle of the sea like Haji ali Dargah in Mumbai. While riding you can experience the heavy wind even my bike was heavy than normal bike windy pushing my bike left side of the road. This place is one the High point for the ride.
Reaching Tuticorin is already is getting dark, Normally I avoid riding in night as road are not known to me and its not National Highway to keep it straight. To add to that It's worst ever road I have ridden.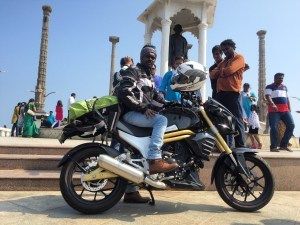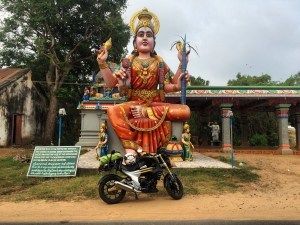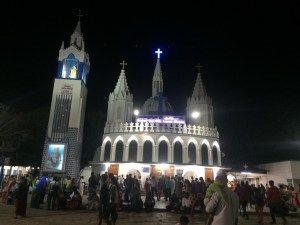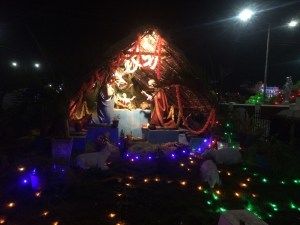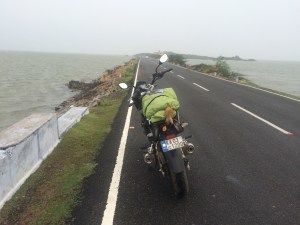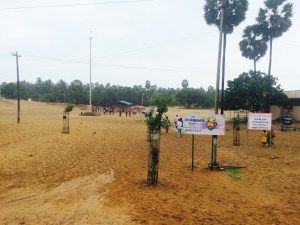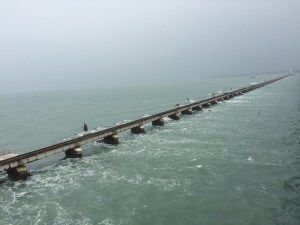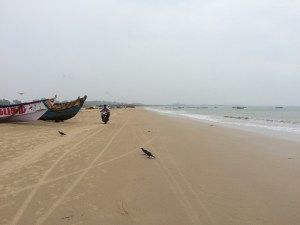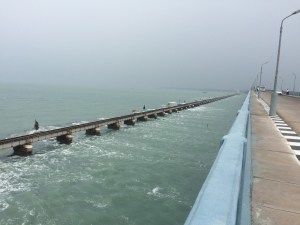 Day 4 :: Tuticorin - Tiruchendur - Manapad - Uvari - Kanniyakumar -Kolachal - Varkala (316KM)
This is the worst ever road I ever ridden in this trail. Around 40-45 and including the Tuticorin city full of pot holes and ECR ends here so, you can't expect better road but to my surprise the road after Tiruchendur to Uvari stretch is one the best road I ever ridden How everything changed in merely 5km to add to some more excitement is after kanyakumari to kolachal I was literally riding next the wave and this stretch of rode you can see lot and lot of churches and all of them are very huge and grand.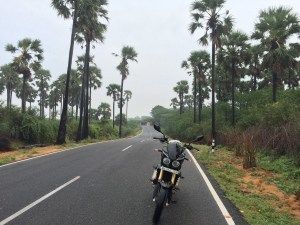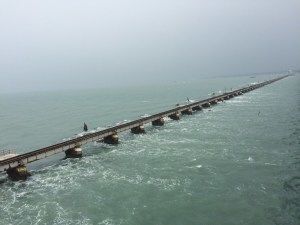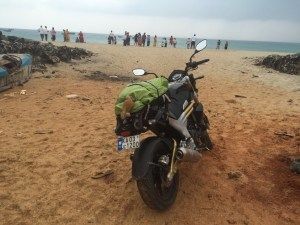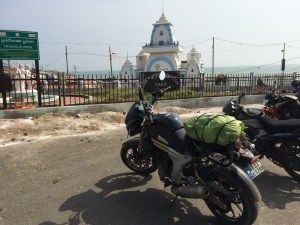 Day 5 and 6 :: Varkala (No Ride 0km)
End of day reached Thiruvanthapuram I have panned to reach to Varkala but, it was too late and roads are not so great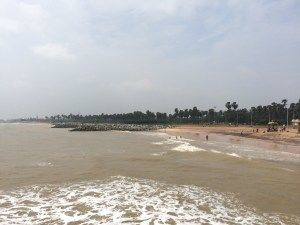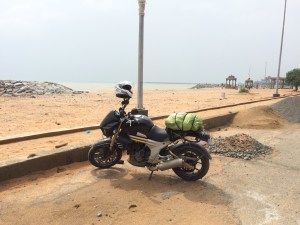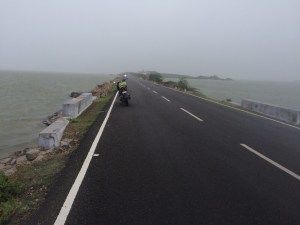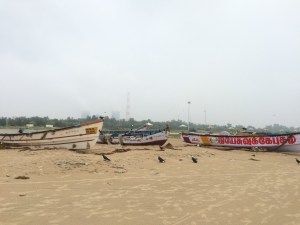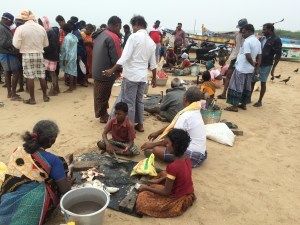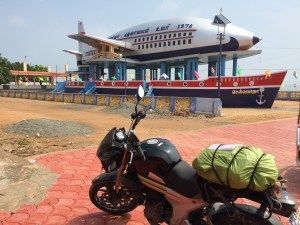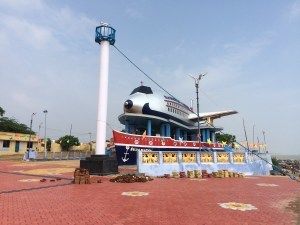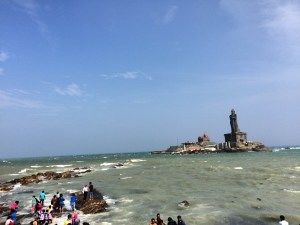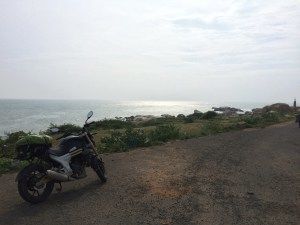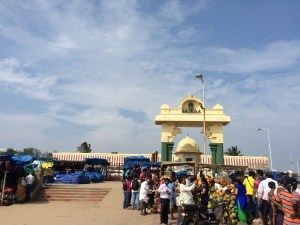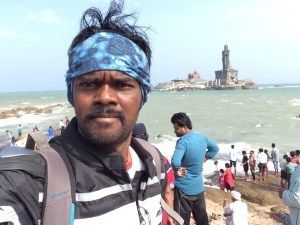 I was experiencing the How small road in Kerala and its called National Highway so congested, single lane, there is now plain though tout the Kerala, all the town are almost next to each other.
You can't able to see where is town starts and ends its all like long stretch of towns. After coming back from the trail I was this is most difficult place to ride in south India.
Day 8 :: Varkala - Kollam - Alleppey - Fort Cochin - Guruvayur - Kozhikode (365KM)
My next two days spend well Just chilling out in Varkala Beach, amazing place, beach, best sunset.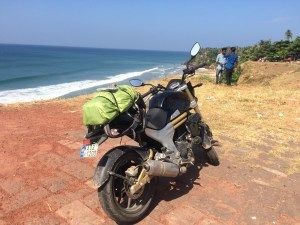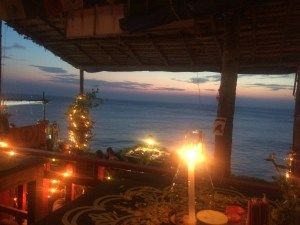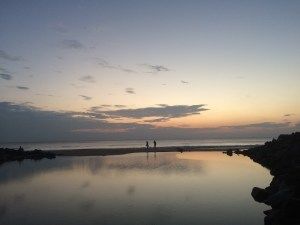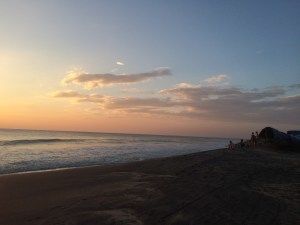 Day 9 :: Kozhikode - Mangalore - Udupi - Kundapura - Murdeshwar (380KM)
When first came to Kerala I really wanted to this stretch Varkala - Kollam - Alleppey - Fort Cochin. Lot of amazing island and Backwaters, Ferry ride. I took 2 ferry to Fort Cochin and to Guruvayur.
Riding this roads for better than NH most of the roads are goes to village, town, coconut form.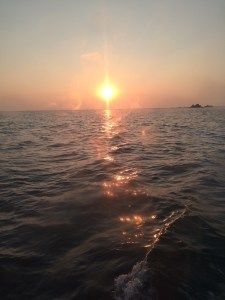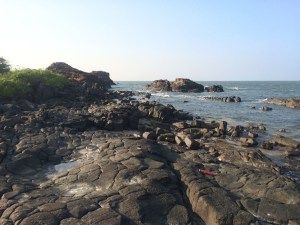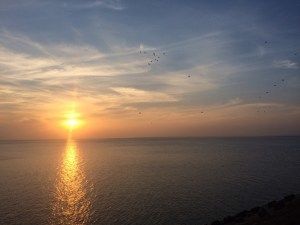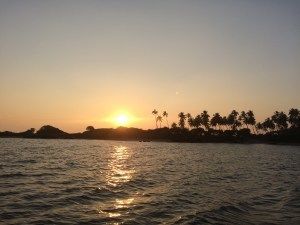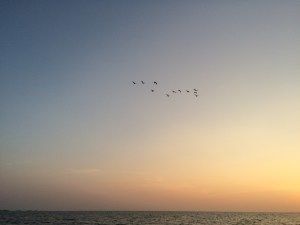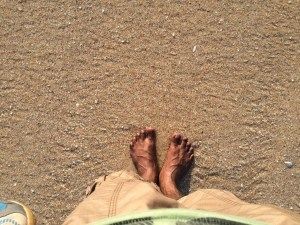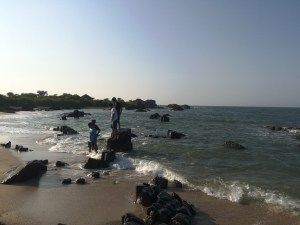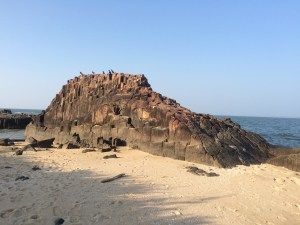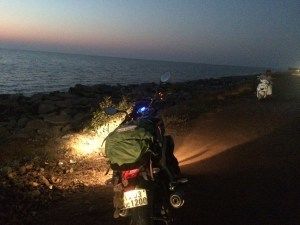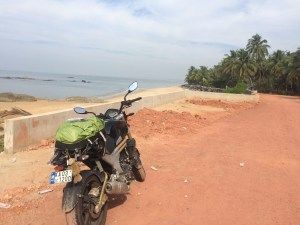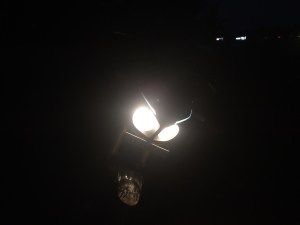 Day 10 :: Murdeshwar - Gokarna (80KM) Chilling out before heading to Bangalore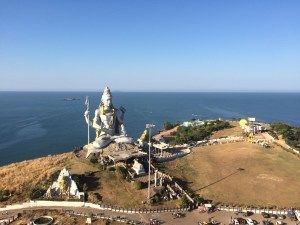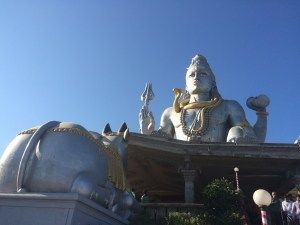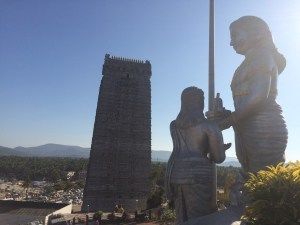 Day 11 :: Gokarna - Bangalore (488KM)
Its nice and easy road through village and then uphill to Gokarna Om Beach, riding the curvy road amazing experience.
Highlights
Gokarna have amazing beaches, trail I stayed Gokarna for a day and chilling out nice food, amazing sunset.
Gokarna to Hubli is amazing stretch where you go through the mountains, mountains and only mountains
Best scenic road :: - Manapad, kanyakumari - kolachal
Best national High :: Tamil Nadu
Worst national High :: Kerala
Worsted road in Tamil nadu - Tuticorion - Tiruchendur
Worst Highway :: NH17 Kerala
This post was originally published on Miles To Goo.