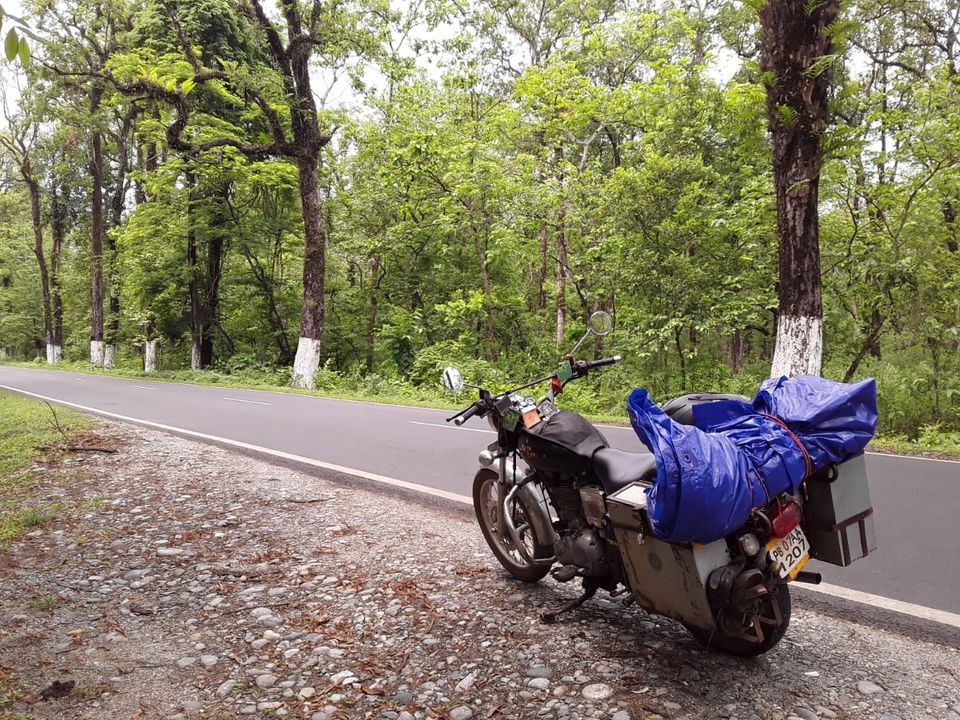 Sadly as everything has to come to an end, my journey with Rory aslo had to come to end. And that too on the first day itself, as I've got some emergency at home which I had to attend. It was really heart breaking and very painful to leave the ride so soon. But it had to be done, Rory is still cruising towards Ladhak and right this day he is in Gawhathi.
Wishing him all the luck in the world, and I'm sure he is going to have a great ride along the 7 sisters as well. And I hope I can atleast join him on his way to Ladhak from Assam or Delhi.
As I have mentioned earlier, saying YES sometimes maybe really scary and you may or may not know the consequences or what's going to happen.
But take a chance and it might completely change your world, your mindset and make you experience something really new which might only happen once in a lifetime.
Thank you Madhu, Francis and Rory for everything. Ride hard, Ride safe brothers!
I'll update this trip once in a while if I do ride with Rory again. He is going to ride all around India till the mid of 2020, all the while helping in schools and colleges.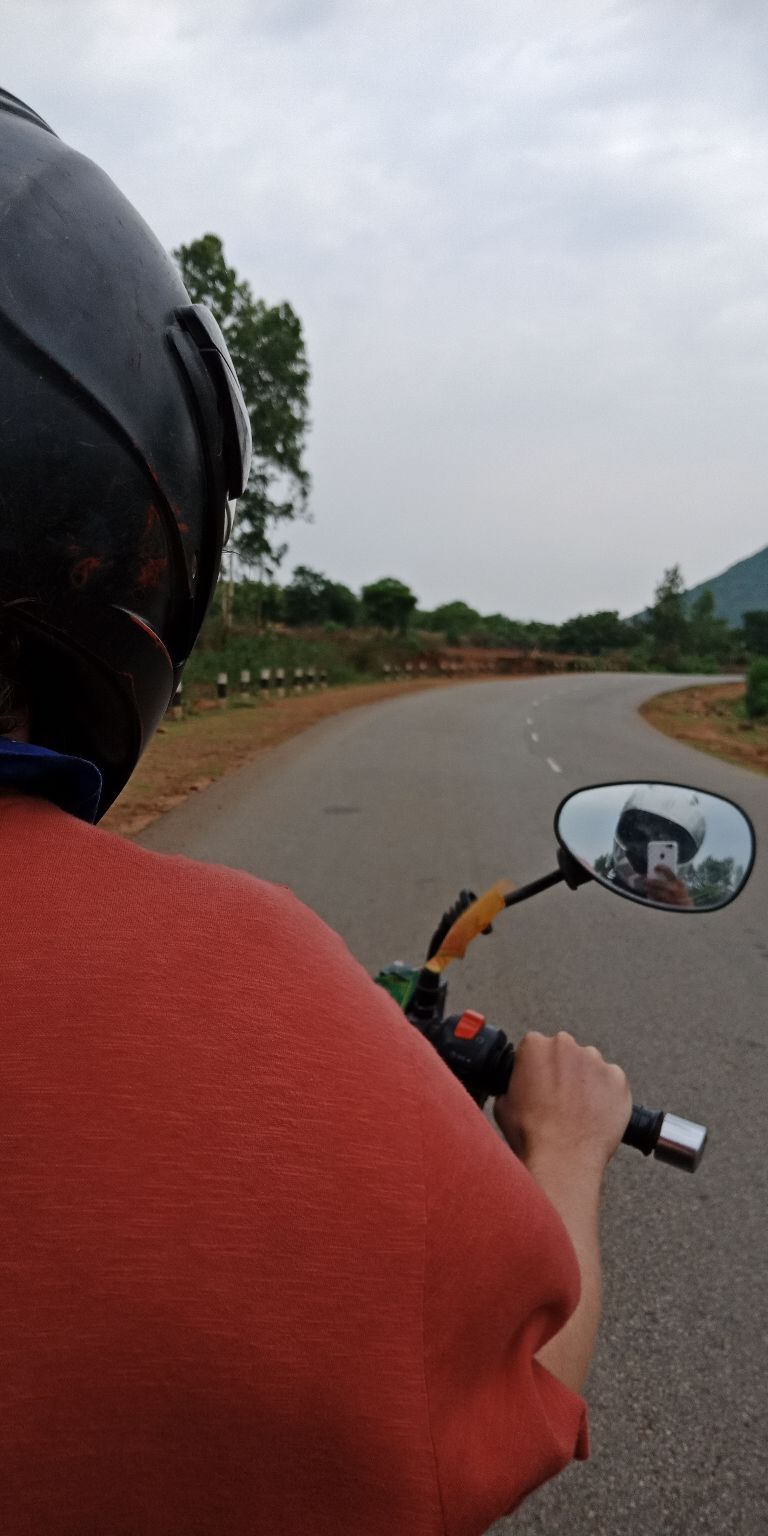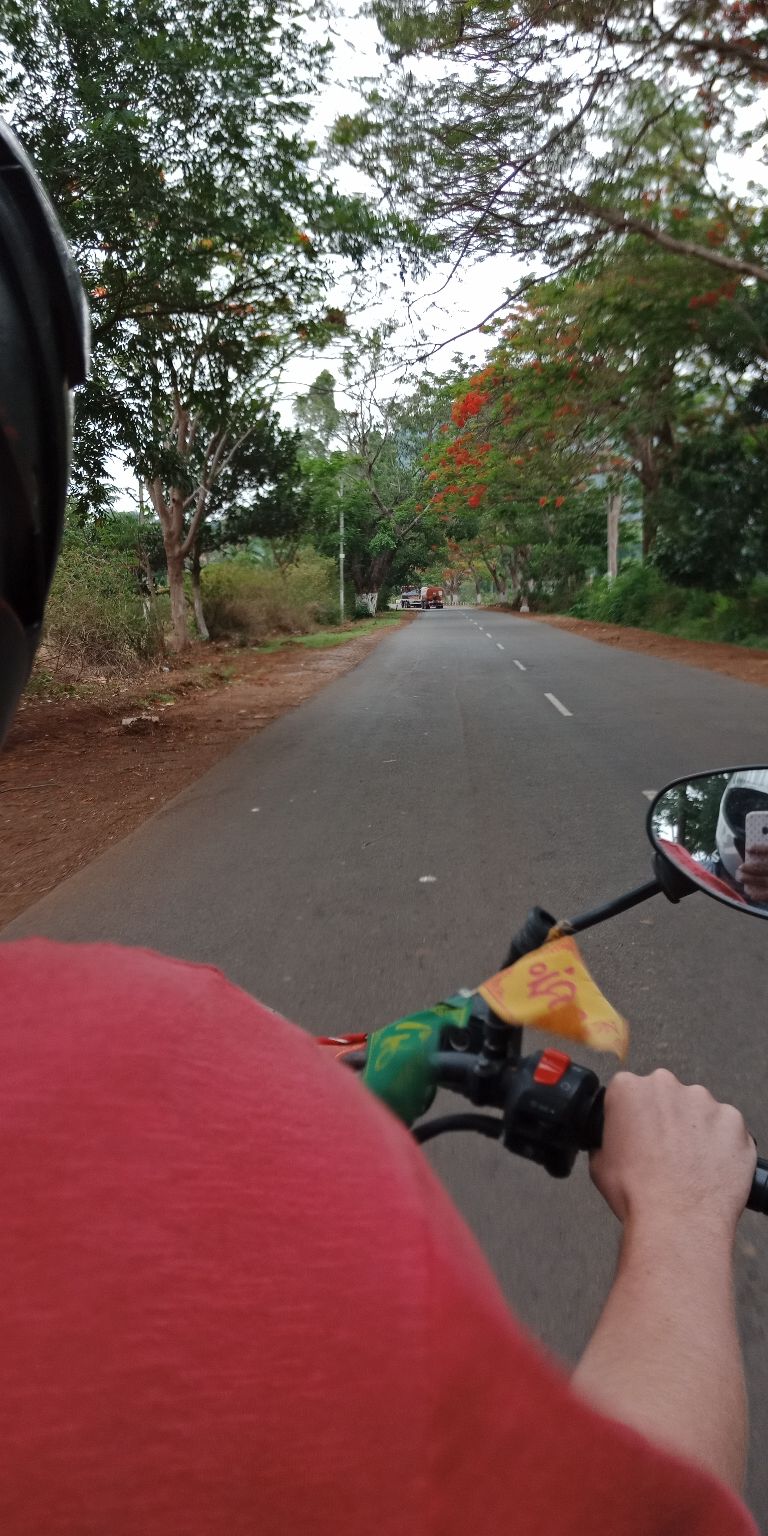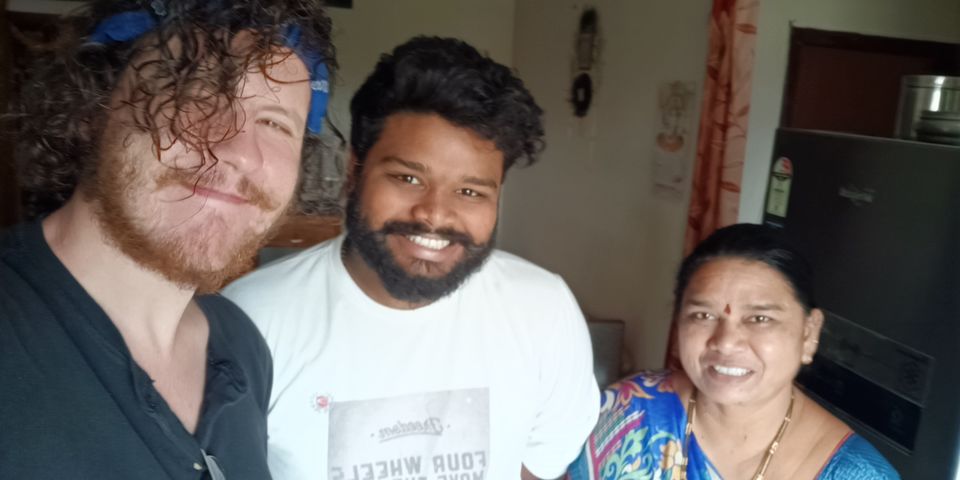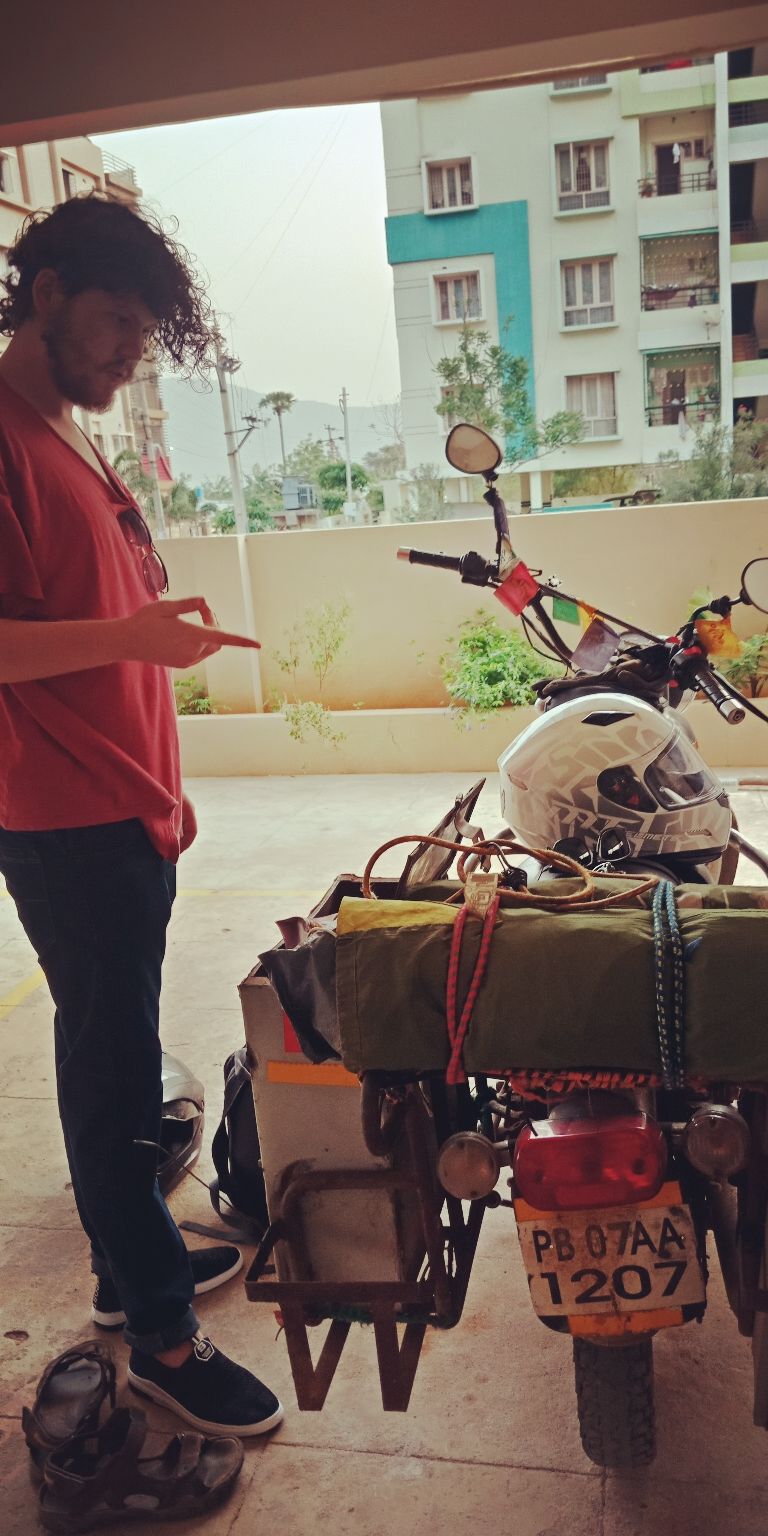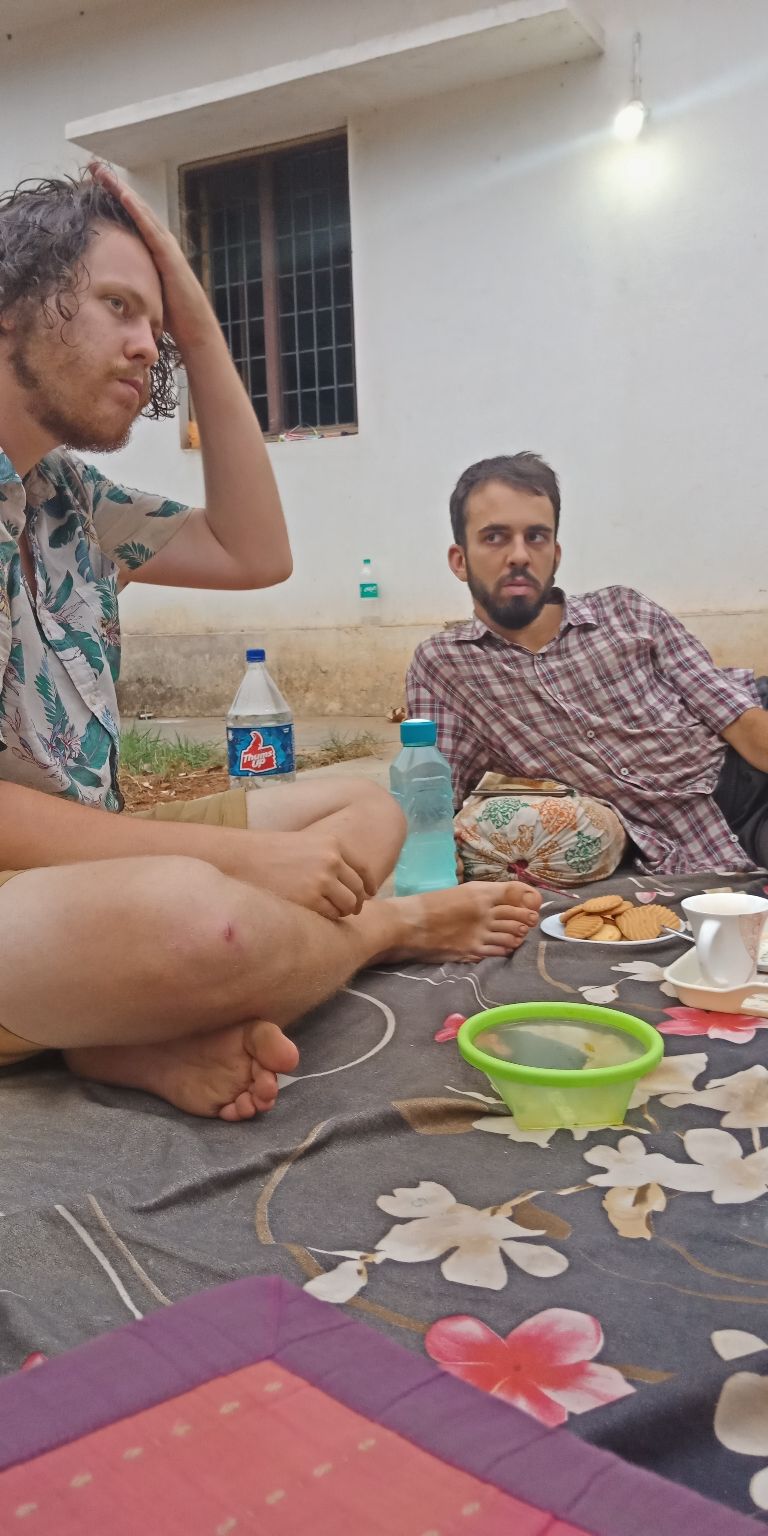 Let me tell you something really important, sometimes saying YES is very scary, also powerful and exhilarating.
On a fine day I get a call from an old friend (her name is madhu also I call her MA cause she is such an amazing person) and here's how it went down.
Madhu: Hey, Bhaskar how have you been ? Me: I'm good, thank you. Wassup ?
Madhu: well, there's this traveller from Spain who's been biking around India since an year or so.
Me: Cool, sounds great.
Madhu: Yeah, it was cool till yesterday. But he lost his passpart and he has to leave soon to Bombay and get a provisional passport so that he can go back.
Me: That's bad, how can I help.
Madhu: He's looking for a host in vizag to stay for a few days. And figure out things.
Me: I'd be glad to host him. Shoot me his number, I'll get in touch. Whats his name though ?
Madhu: Thanks Bhaskar. His name is Franics.
Me: Madhu, please it'll be great to host him. I can learn a lot from his experiences.
After I received his number I've tried to contact him but, as he was in a no signal zone couldnt reach him .
The following day I get a call from him, here's our conversation.
Francis: hey, I've got a missed call from this number.
Me: Hi Francis, I am Bhaskar I've got your number from a friend of mine who is a BATI member (Back packers And Travellers of India) facebook group. And I'd like to host you as long as you want be in vizag. I've heard you've lost your passport I'm sorry about that.
Franics: Thanks man, can you send me your loaction. I'll reach in 2 days after I figure out things here.
Me:Sure, brother just let me know prior. Franics: Sure man, thank you so much.
Me : Anytime man. Take care.
After 2 days I've received a text from Franics saying that he is coming along with a friend who is going to buy Francis's bike from him (Francis wants to sell as he has to go back and his friend who was coming with him is also planning on biking around India.)
After 1 hour, I see an old enfield with Punjab registration and 2 white dudes on it. It was a hilarious sight to see them with all the bags and other stuff tied to the back of the bike.
Franics stayed only for 3 days as he had to rush to Bombay to meet the Spain embassy. During these 3 days we shared ao many stories of trips around the country and Francis even took out his guitar and played some beautiful melodies.
But RORY, that dude is just amazing. We've spent so much time together almost 15 days. We've shared so memories and the best part was the following converstaion we had the night before we were starting our ride.
Rory: So,Bady as I am leaving tomorrow I was thinking maybe just maybe you can join me to Ladhak from here itself from tomorrow. Think about and also ask your mother once.
Well, I was shocked and I could not find words to express my shock from what I just heard. It was a long lost dream about to come true. All I said was....
"What ? ? Like seriously, are you kidding me ?"
Rory: I'm not kidding man, I'll also take care of all your expenses as well. All you gotta do is just ride your heart out.
As soon as I heard that I became a baby and I could sense tears of joy coming out of my eyes. I just called my mom and explained what was infront of me. And to my surprise my mom also agreed. Well to be honest that was an even bigger surprise.
Not even in my wildest dreams did I think I would get an opportunity like this. (saying YES to things which are very random and unique goes a long way)
As Rory was a beginner on riding a bike my past experience of biking came in very handy in teaching him along the ride, even though I had titanium plates in my right hand, I didnt let them stop me. (cause I am Wolverine now, but just that the plates do not come out of my hand when I need them to fight bad guys)
So, the day we set out on the journey of a life time was so so sureal and amazing.
Woke up early in the morning at around 5:30 and saddled up, took blessings from my mother and once we started from vizag we didn't stop till we reached the eastern ghats of Orrisa. The nature, the scenery and energy all around was just so amazing. There were no words to describe my happiness, It was like as I was born again.