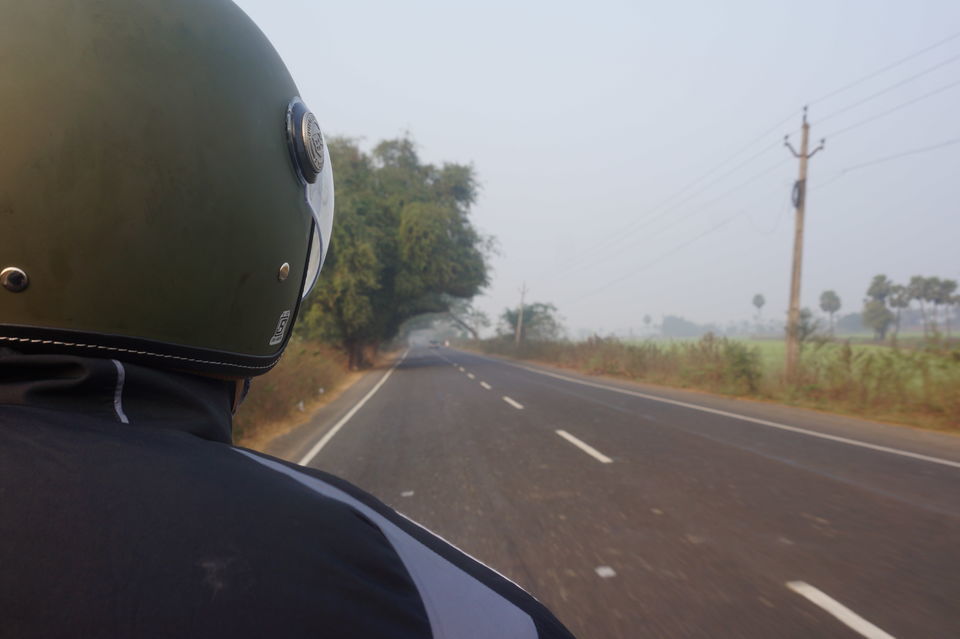 Before I start the whole story.
Here is a conversation with my brother just a day prior to the big day.
Me:
"Heya, bro how are you? How have you been."
Naren:
"Good bro, tell me what's up man."
Me:
"You remember last year when we've gone to kollam, I've promised myself that I would go on a bike trip to kollam on my own bike.
I'm going on a bike trip to kollam tomorrow and it would be great if you could join."
Naren:
"Aaa.. WHAT tomorrow."
Me:
Yeah dude, i've been planning for a while and it's all planned now. We'll go via Vijayawada-Chennai-Pondicherry. A total of 10 days to and fro.
Naren:
Sounds great dude, but I gotta talk to my parents first.
Me:
Sure bro, let me know asap.
...........................call ends...............................
For my surprise his parents did agree. And we have started our journey on the Jan 10,2019.
So the first day was a short ride as we started at around 10 a.m in vizag by 1 we stopped at Anakapalli to have lunch with my dad. And discuss our entire plan once again.
By the night we have reached Rajahmundry, booked an OYO, laying in our beds we our thinking about all the places we were going to visit and also arguing who would ride the bike tomorrow ????. Had a few beers and called it a night.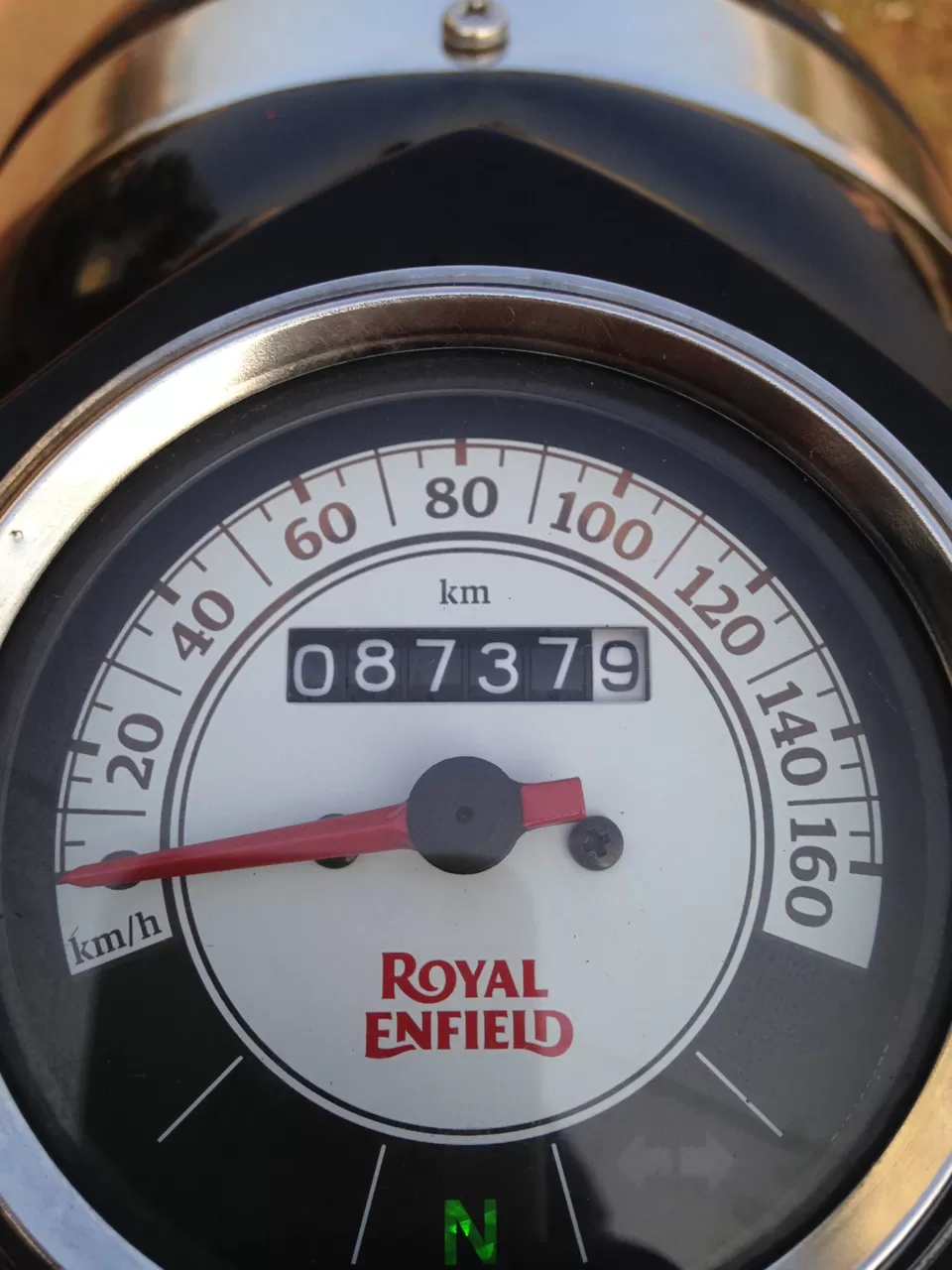 We woke up to our phones screaming on top of the possible sound they could produce to wake us up. Freshen up, get to the bike and put on all the luggage with the help of some bungee cords. Had some good idly and sambar along with hot coffee to keep our energy up. Then we set off to Chennai via Vijayawada. Along the way we had a crazy idea, that we were gonna stop only at Cafe Coffee Days' for all our food cravings. At that time we did not consider the budget, just going with the flow. After lunch we have decided to call our good friend Shyam, who is staying with his relatives in Chennai to stay the night at his place.
At around 10:30 in the night we have reached near to shyam's place, Chennai. Our friend had to send off some relatives and was out for while, we decided to get some energy back by filling our stomachs with some good parothas. We have stopped at a roadside restaurent, after a good meal I just stepped out to have a smoke. As I was halfway through the cigarette I see an Innova approaching towards me with full speed and suddenly coming to a halt, just beside me. Immediately there comes a police jeep and halts just beside the Innova that has just arrived, one officer steps out and inspects the Innova asking the people in the Innova to step out. Me being too curious got a little bit close to the jeep to see what was happening, in middle of all this that was happening I did not observe another officer of the law observing me silently from the jeep.
He calls the constable who was inspecting the Innova and murmurs something to him, and that constable starts walking towards me.
My heart started skipping for no reason at all, the constable finally reached me and asks me something in Tamil. I did not understand any word he was saying, and suddenly he grabs my hand and takes me towards the jeep and throws me inside in the second seat, there was a culprit in the jeep who was already apprehended is helping the constable by pulling me in. To my shear shock I couldn't contemplate anything at all, and I was shouting "why why why " loudly to make sure Naren who was still gulping down some parotas inside the restaurant hears me. After I've been shouting like a wounded puppy for about 5 minutes Naren decides to show up, and he tries to interact with the officer in-charge with some of his broken Tamil. The officer says that public smoking is not allowed, of course I knew it wasn't allowed. We were on the side of a highway in "Chennai" our first destination. How would I have expected cops to pull me in for a silly thing as smoking on the road. The officer asks how much money we had in our wallets. We explained the officer that as it was during the demonetization period we didn't have any money in our pockets, all we had was 100 bucks. After a few minutes of us begging the officer he finally let's us go, asking us to give the last 100 rupee note we had. I got out of the jeep, we had come back into the restaurant and the owner at the counter asks us as to what had happened. While Naren started telling him the whole story while sometimes looking at me and giving me a childish smile, I was wondering where the hell Shyam was. Cause it had already been 1 hour 30 minutes since he said he would call us. My thought chain broke when I got a call from mom, asking if I had dinner. Even though I could not have explained what has happened, I was having a good laugh while recollecting the whole incident. I quickly end my call by telling her that she has nothing to worry about and everything is going to be fine. Naren calls me and tells me that Shyam had sent him the directions to his place. We set off to Shyam's and as soon as he saw us, he was really happy. We were meeting him after a whole year, we go to his room and settle down, and Naren starts telling him the whole incident and during the whole narration both of them had a good laugh, sometimes I did too. After a few minutes we all just dozed off didn't even notice what time it was.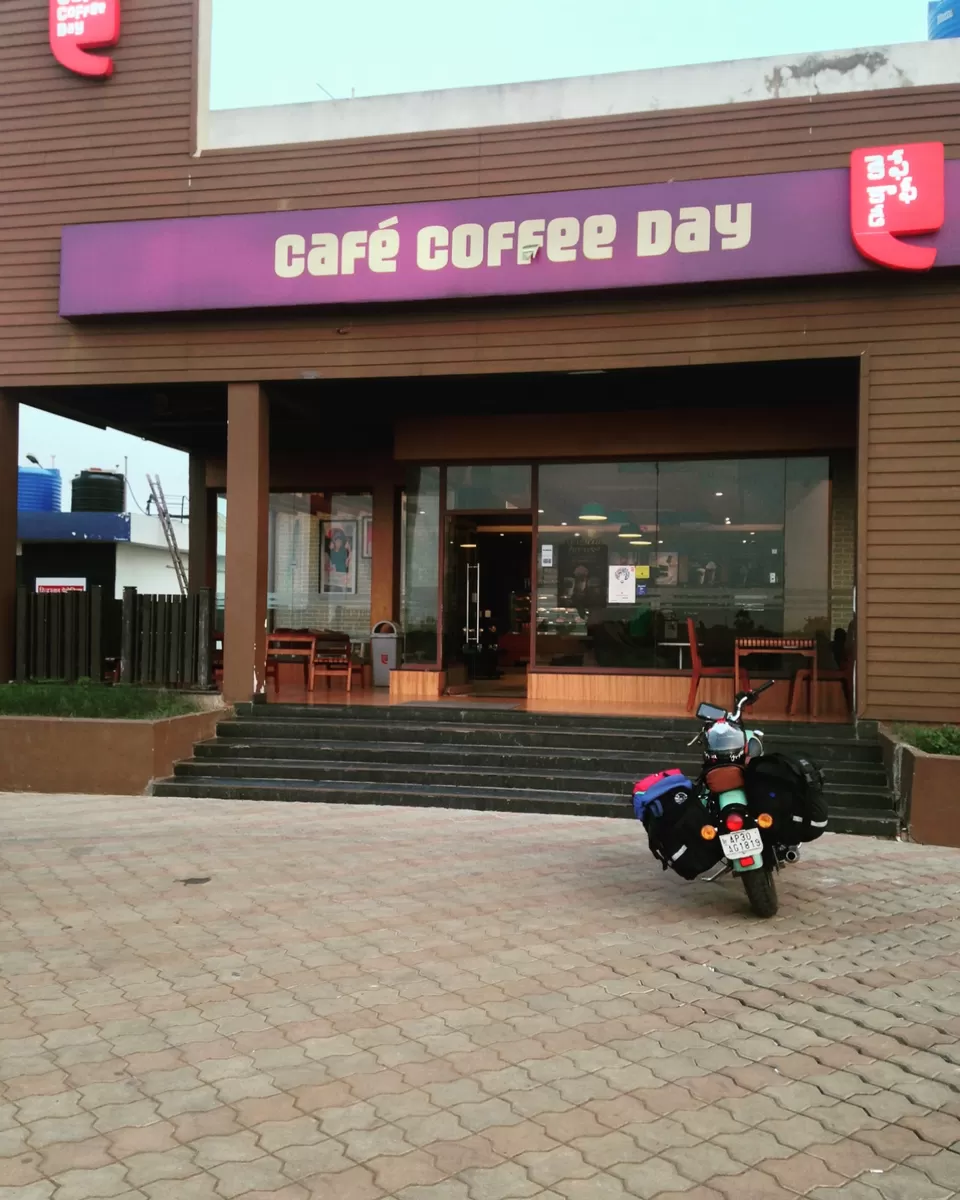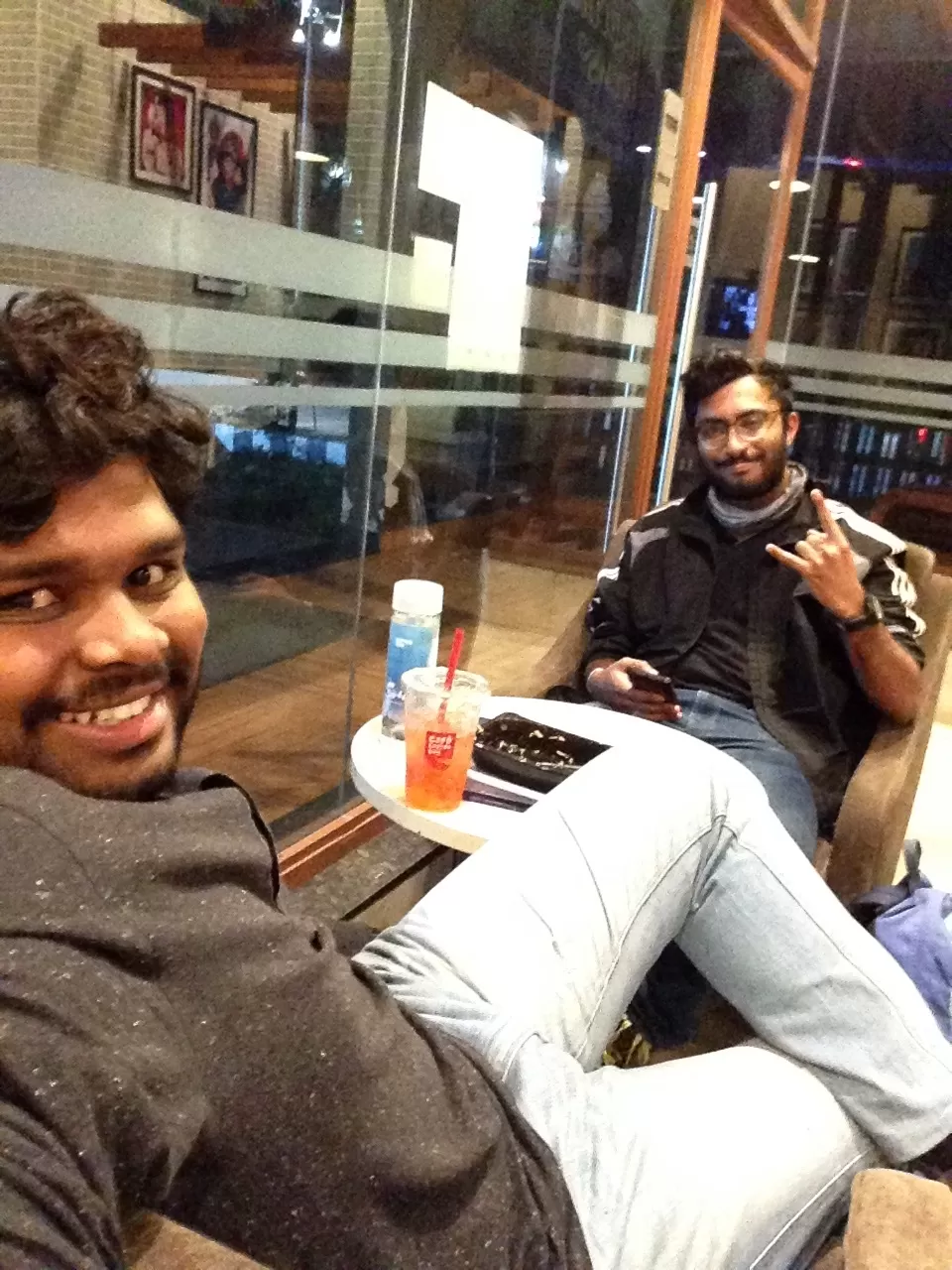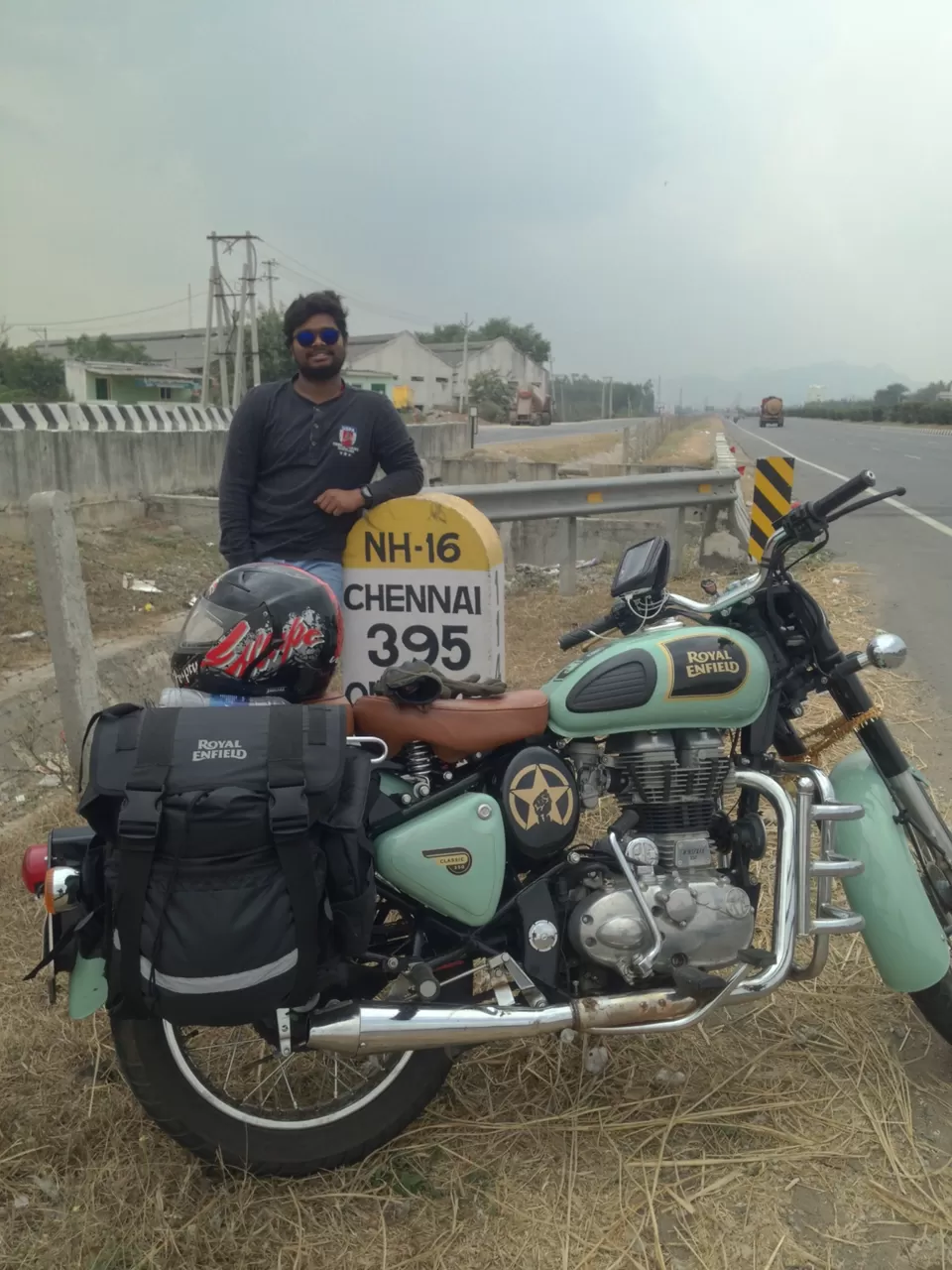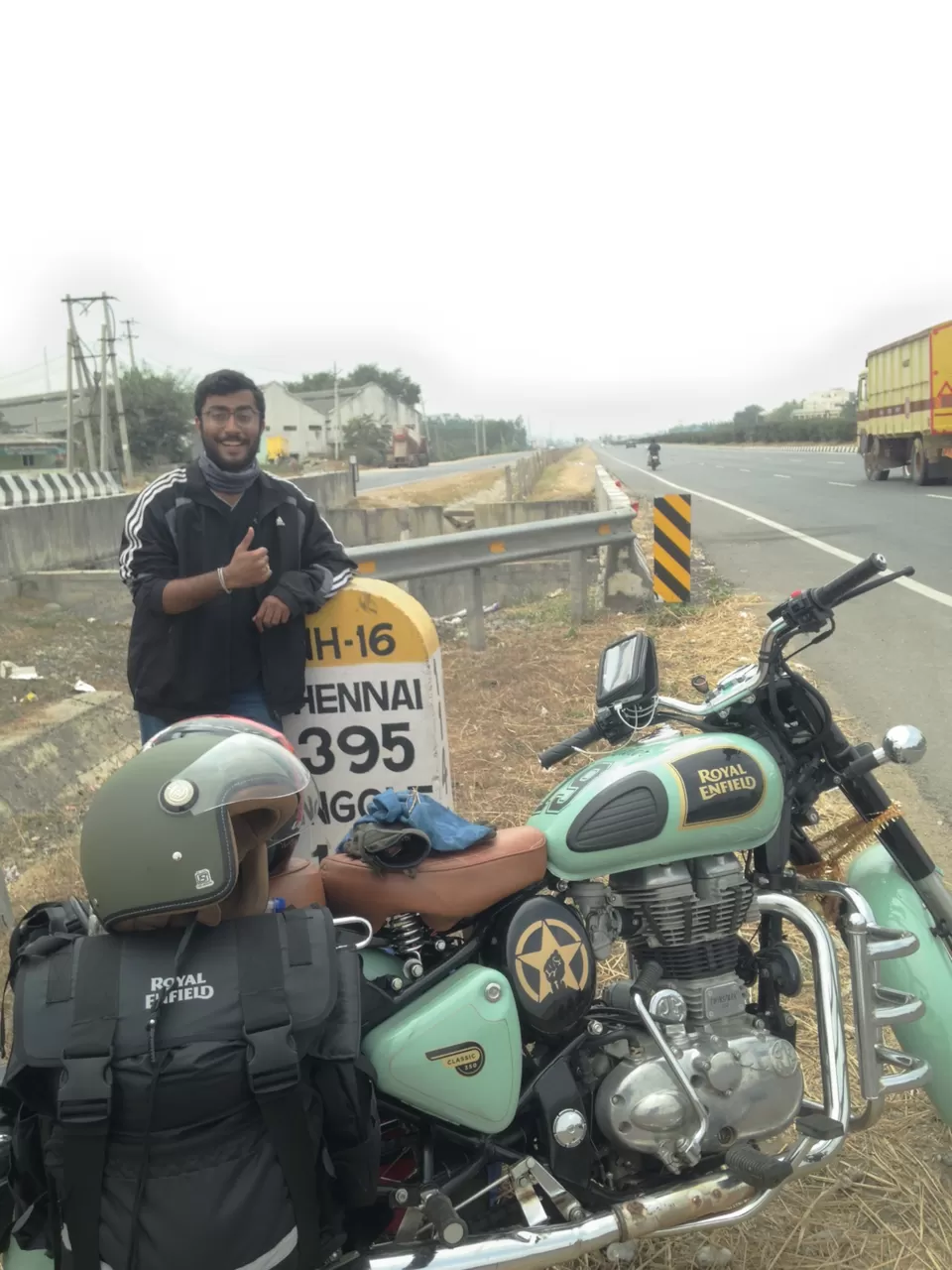 Shyam wakes me up with a huge smile on his face and says "Aliya, I will also join you to Pondichery" I was really happy but tiredness got the best of me and i just dozed off again. After an hour or so Naren wakes me up and says, "dude let's go its already 10 we have to reach Pondicherry by the evening", "and also another friend of mine is gonna join us in pondicherry". I was happy for a fact that I was going to visit Pondicherry Jerry by the evening which is our second destination. I used dream about pondicherry a lot, cause few of friends have been there and the way they have explained about it's beautiful buildings and French culture, made me even more curious.
So, we've decided that Naren and shyam are gonna take a bus to Pondicherry as the bike had to get a few repairs done, cause a straight 600 km ride to Chennai has made the brakes wear off. I've googled where the nearest service center was to me and reaches there in 15 minutes. By the time I've reached it was lunch break in the workshop, but to my luck the manager who writes in the job cards had recognized that our bike is from Andhra Pradesh but not Chennai.
He asked me: "are you a biker, where are you headed to? "
I said : "yes, I'm on trip to Kerala, along with my brother. Yesterday night we have reached Chennai. Today we are going to Pondicherry. "
He said : "seems like the brakes are worn off and also the chain along with the sockets has to be changed. "
By then I understood it was gonna take a while to get the bike repaired at-least 2 hours.
I said: "Please do whatever is necessary but can you make it any faster as I am on a very tight schedule also my friends would reach pondicherry by the evening, I too have to. "
The manger was very kind enough, he told a mechanic who didn't take his break yet the whole story and as luck would have it, he has agreed to get the work done as soon as possible.
Those 2 hours or so were the longest ever, in the meanwhile I got all the paper work done, so that I can just ride away as soon as the bike is completely repaired.
By 3 in the evening the bike was ready, I gave my best compliments to the manager and the mechanic thanking them several times. And off I was on the most scenic route to Pondicherry. 3:30 I was on the outskirts of Chennai and my stomach was craving some good food. As soon as I saw a CCD I pulled over had a good meal. Called Naren to check on them, they were half way through. I quickly finished the food, and started towards pondicherry, telling myslef I would stop untill I have reached the place, but the beautiful roads along the coastal line made to take a few more breaks than expected.
Finally I've reached pondicherry, by the time I've reached both shyam and Naren had a few drinks and were in a good mood. I was exhausted, we've decided to get a good hotel and party for 2 days in pondicherry cause there was so much to explore and the city was just magnificent.
We've reached the hotel all 4 of us, I wanted to have a good time. So, we got good vodka and few breezers. Drink half breezers, pour in vodka to fill the bottle. And repeat, 4 bottles down all of was forgot to get food. So, we've ordered from Swiggy, expect me all the 3 were non-vegetarians. I got veg food and starters for myself and they got their own food. But all the food comes in only one cover. By the time food was delivered we were all high, I've asked a friend (who's name I don't remember) to open the veg starters box. I took a good piece of naan sip it in the box and ate it, it was fantastic really tasty. The next piece of naan I tried to pull out a piece of potato in the curry, but it didn't look like a potato it was really hard and had texture, by then I have realized I was having the gravy of a chicken curry. I couldn't recognize cause I was having it for the first time. When I asked my friends as to who had done this, all of us had a great laugh till our stomachs started hurting. We've decided to explore the city properly tomorrow and slept in.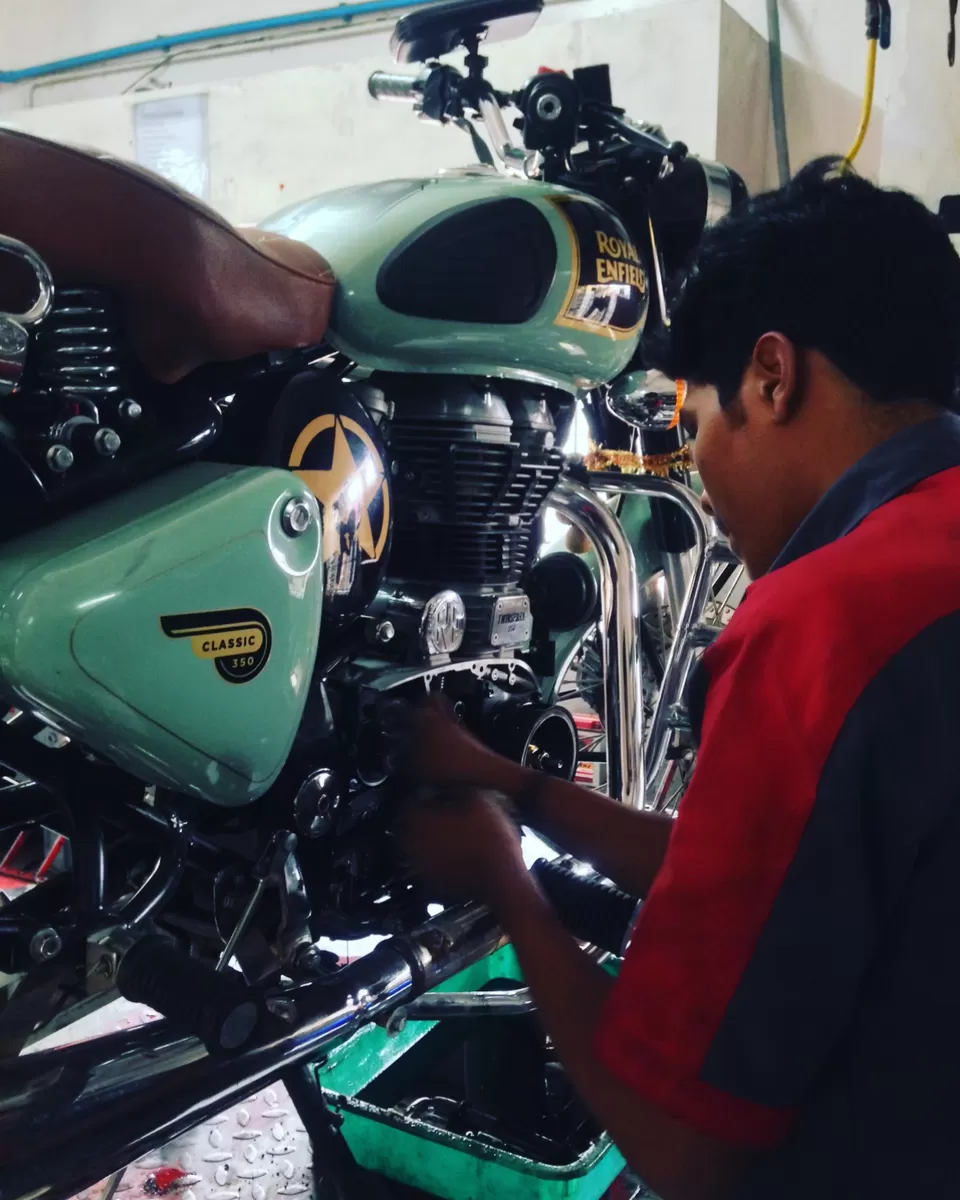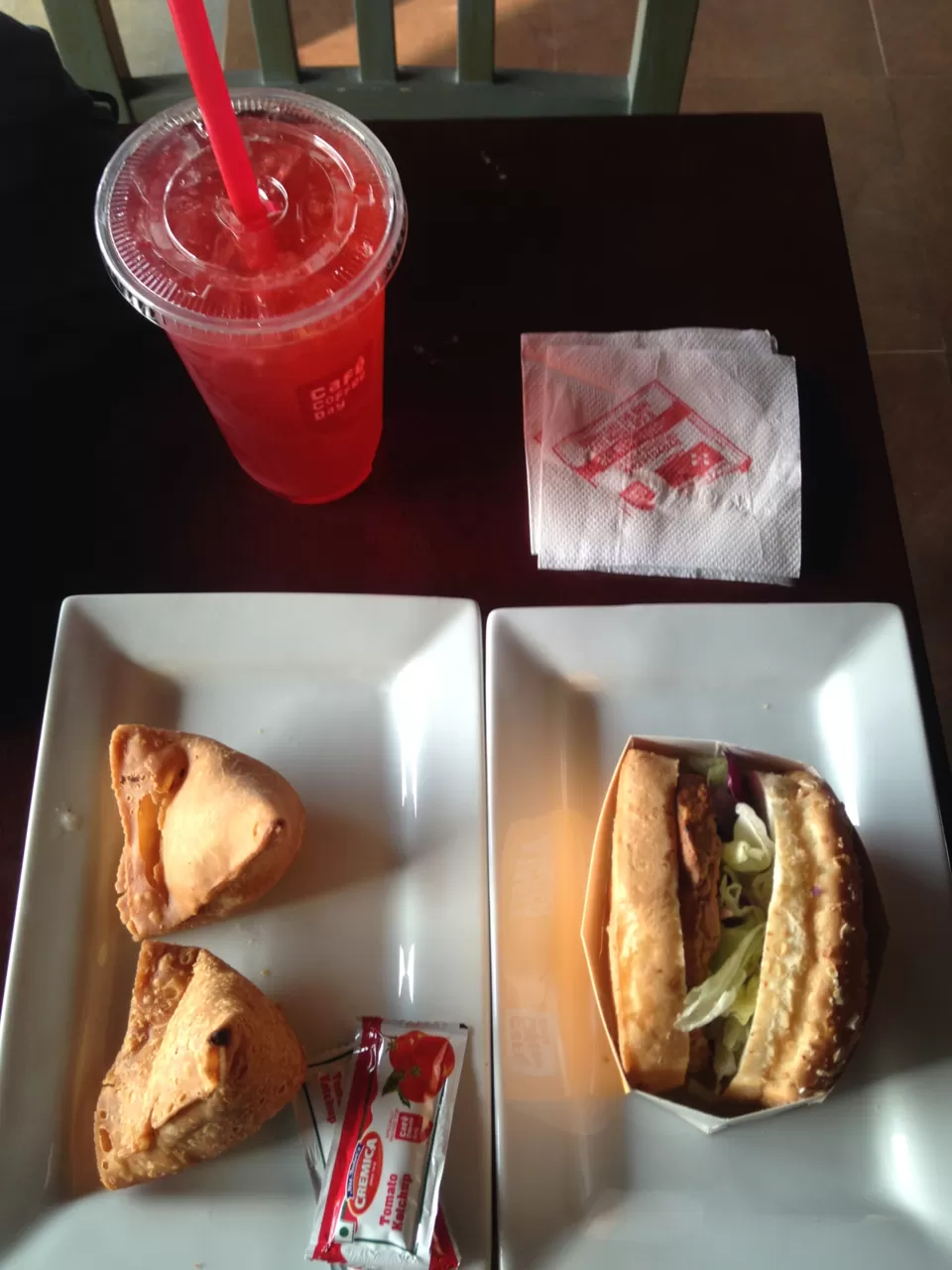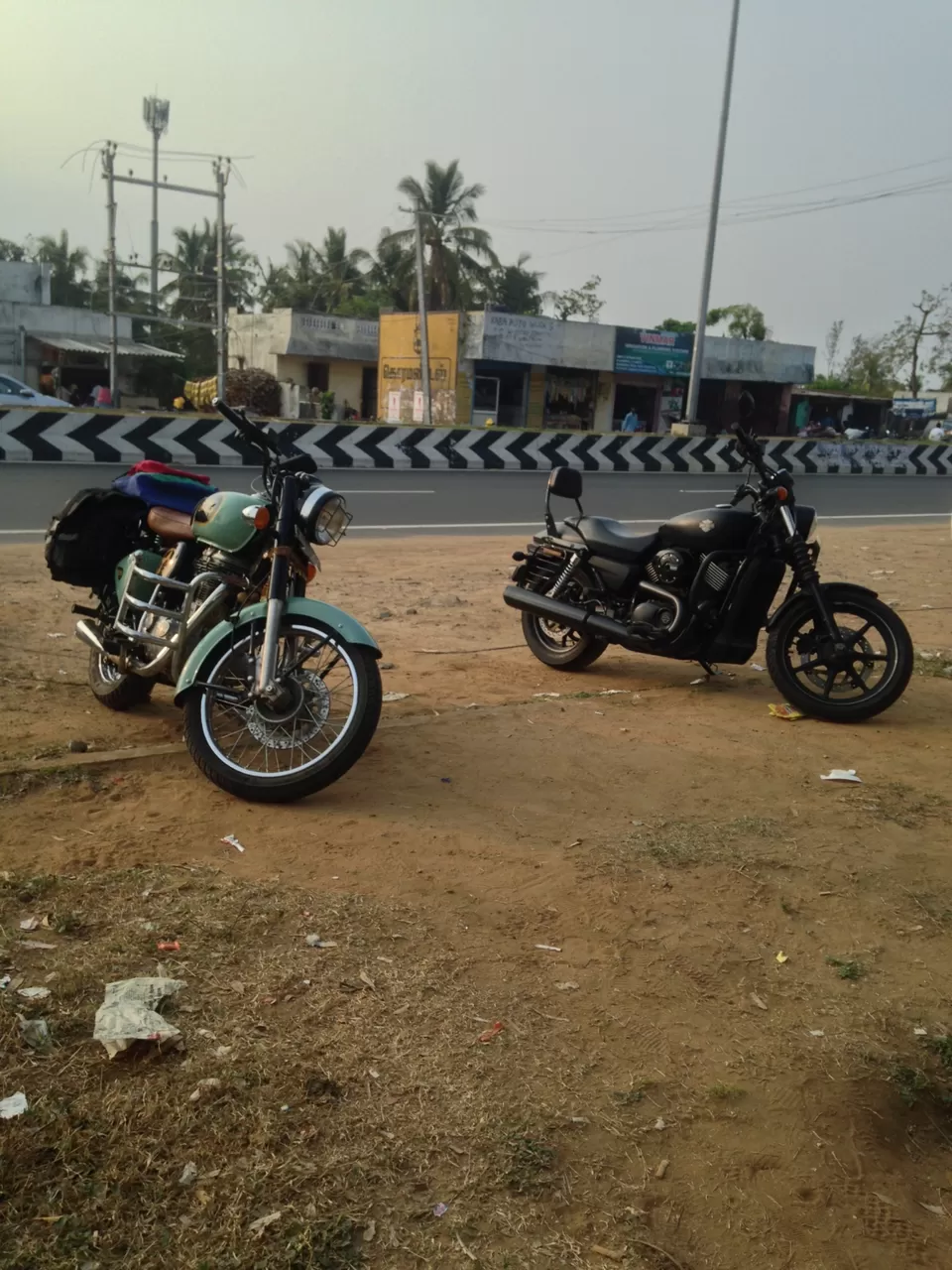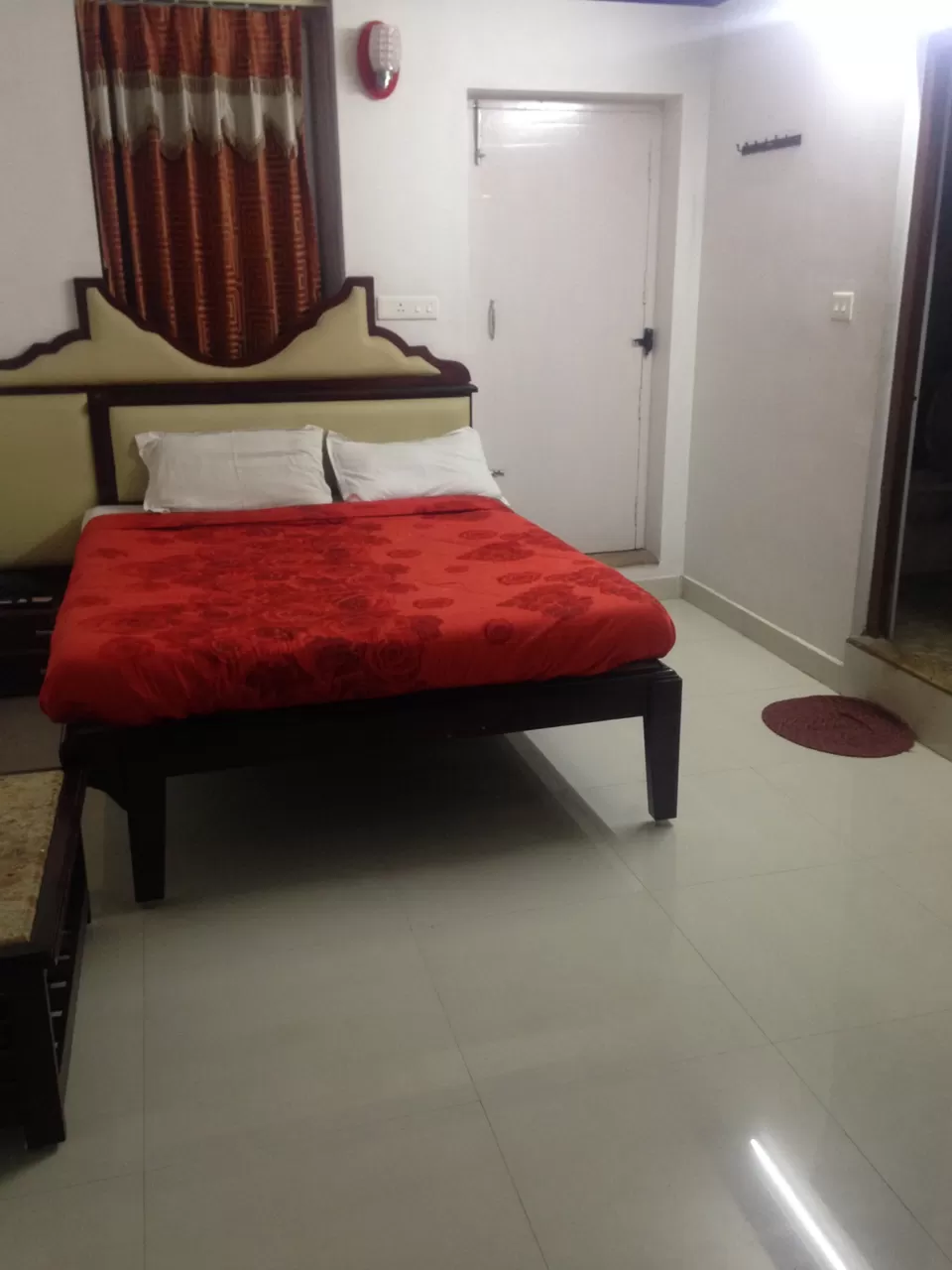 We woke up to really beautiful sceneries and great vibes in the morning. Headed to the beach had a few photographs clicked by the friend (whose name I still don't remember) sitting beside the beach was just surreal, it was utmost peace. It felt really good, after a few hours we've gone back the hotel room had our lunch and started having drinks again. We've started talking and didn't even realise when it had dawned.
Naren comes up to and says "dude I've got some bad news"
Me: "yeah bro, Wassup"
Naren: "I've just got my semester result, I'm afraid I gotta head back to vizag to apply for supply for a few exams. "
I was confused, angry and didn't know what to say. I took a minute to understand how to react and said.
"It's Ohk dude, I'll complete the trip and meet you soon in vizag."
We hugged felling bad that he had to cut short his trip.
But I was a little curious as well that I was going to ride solo from tomorrow to kollam and all the way back to vizag. All of us went out had a good meal, came back to the hotel and decided that all the 3 Naren, shyam and the other friend(sorry, still dont Remember the name) were going back to Chennai, from there Naren Woukd board a train to Vizag. I was going to kollam (Kerala). Called it night recollecting all the memories that we have created so far, and Naren giving me all the pointers as to how to ride and be careful on the road.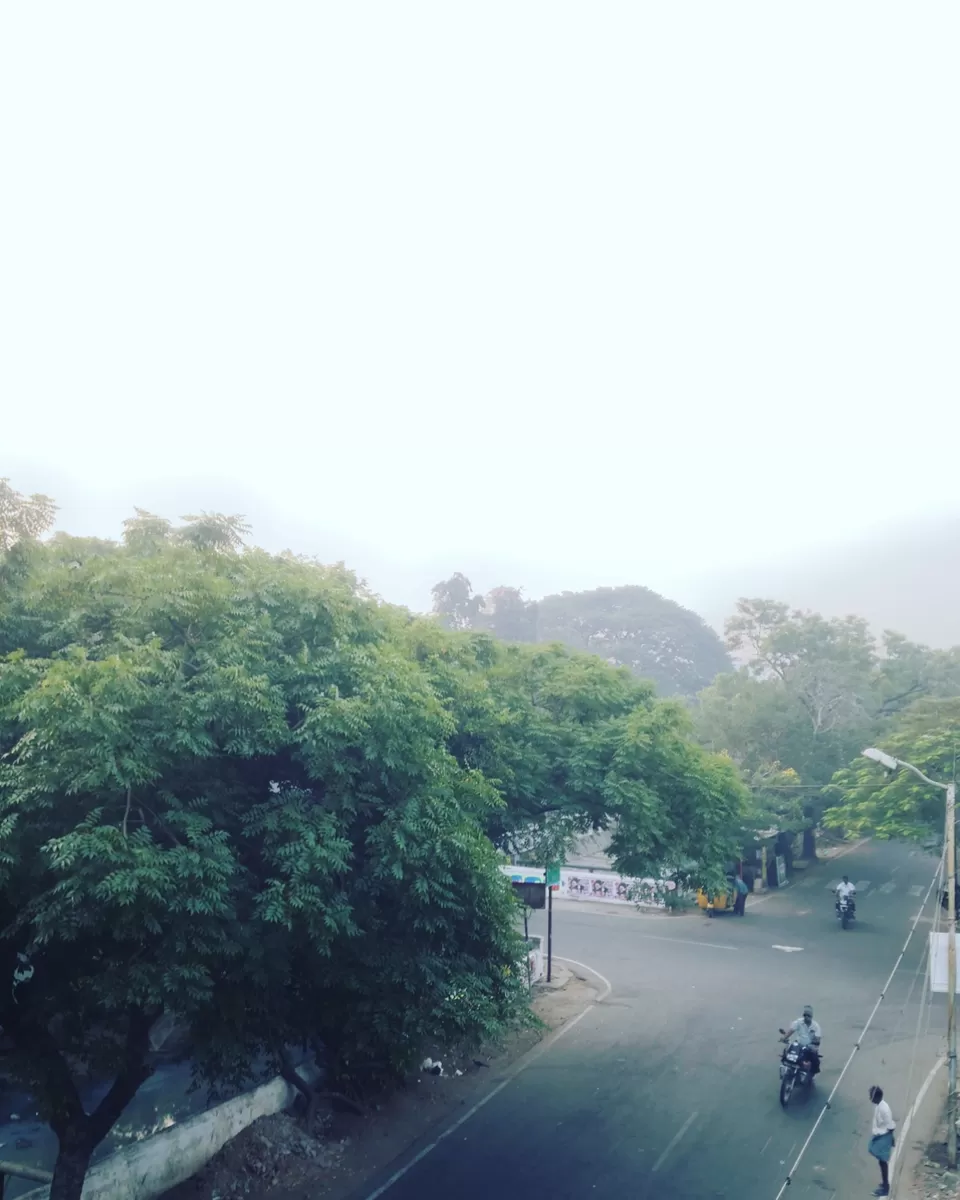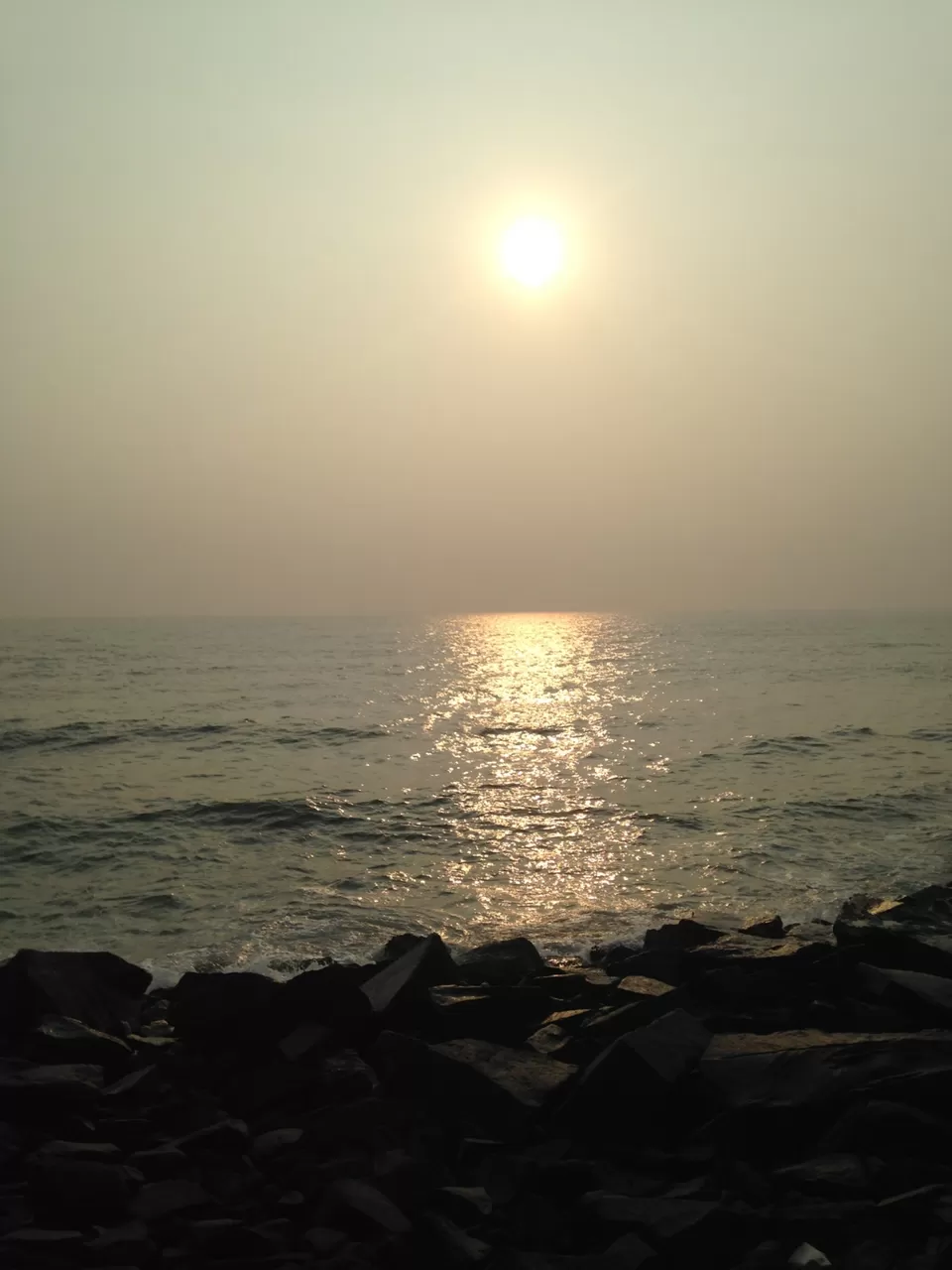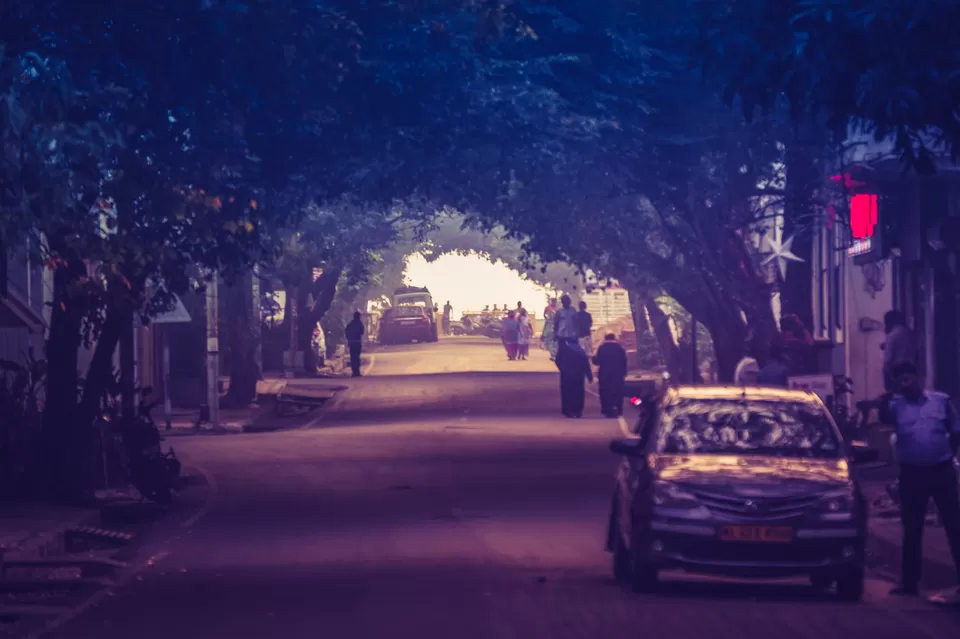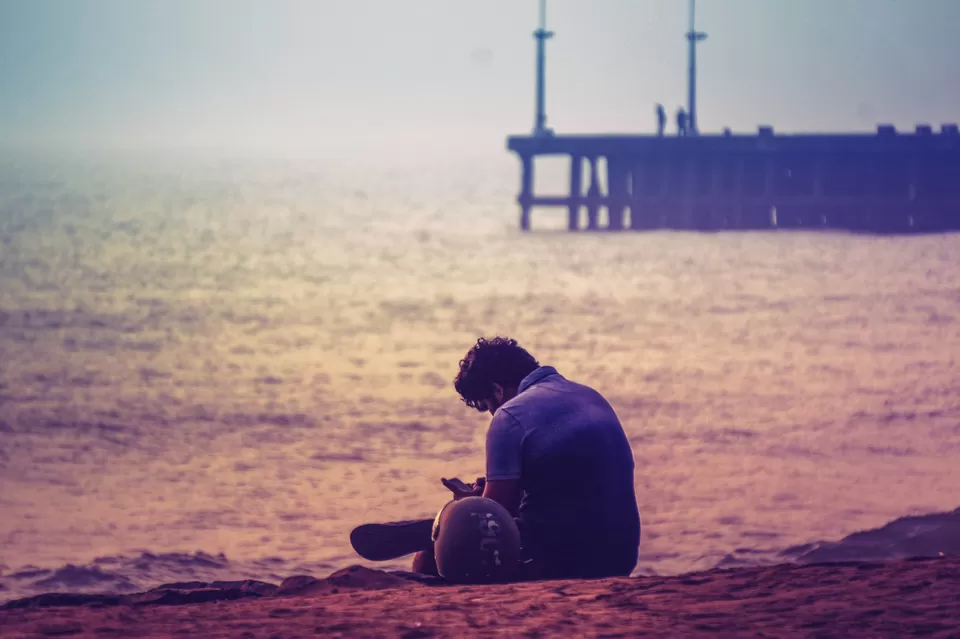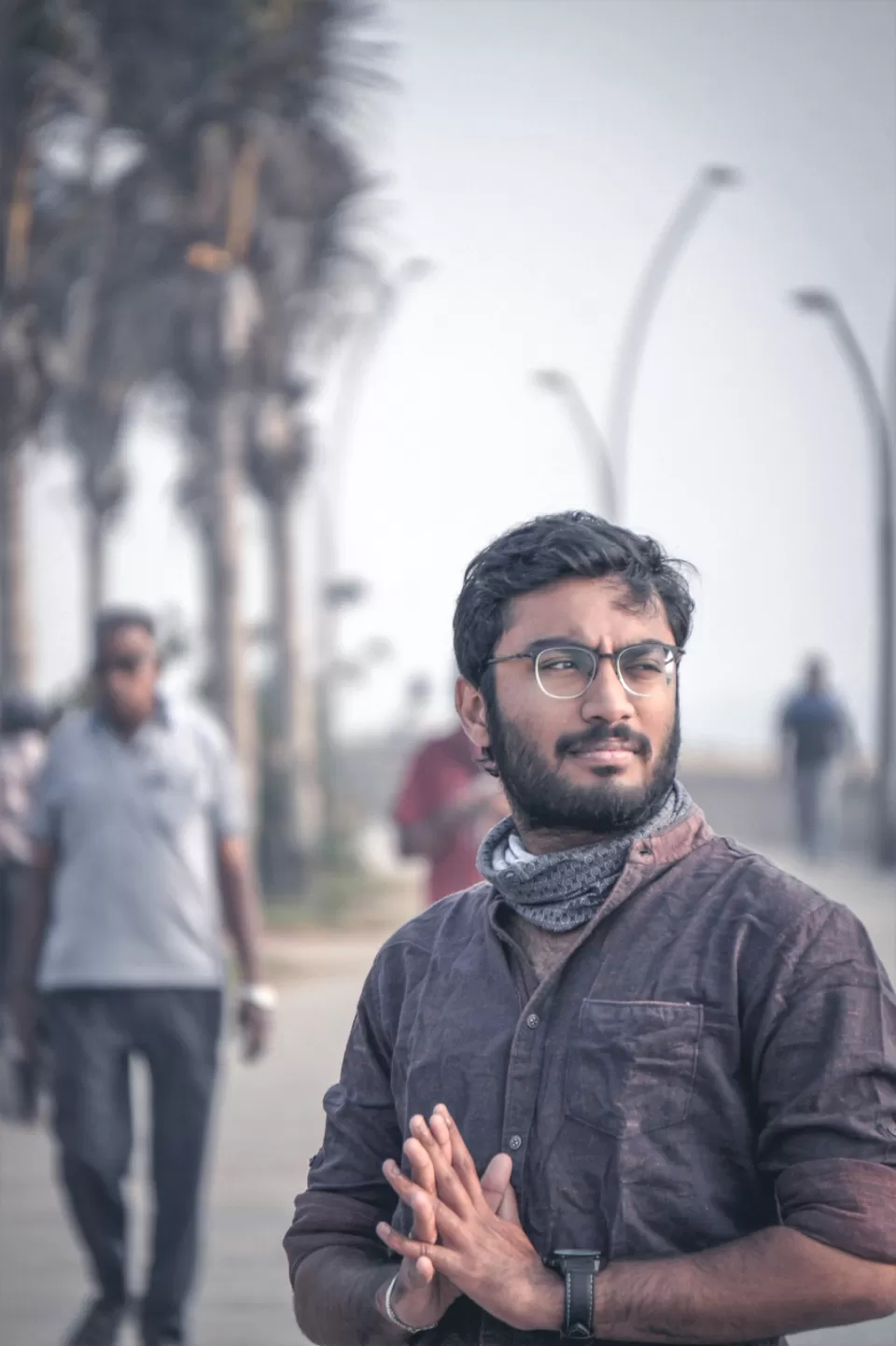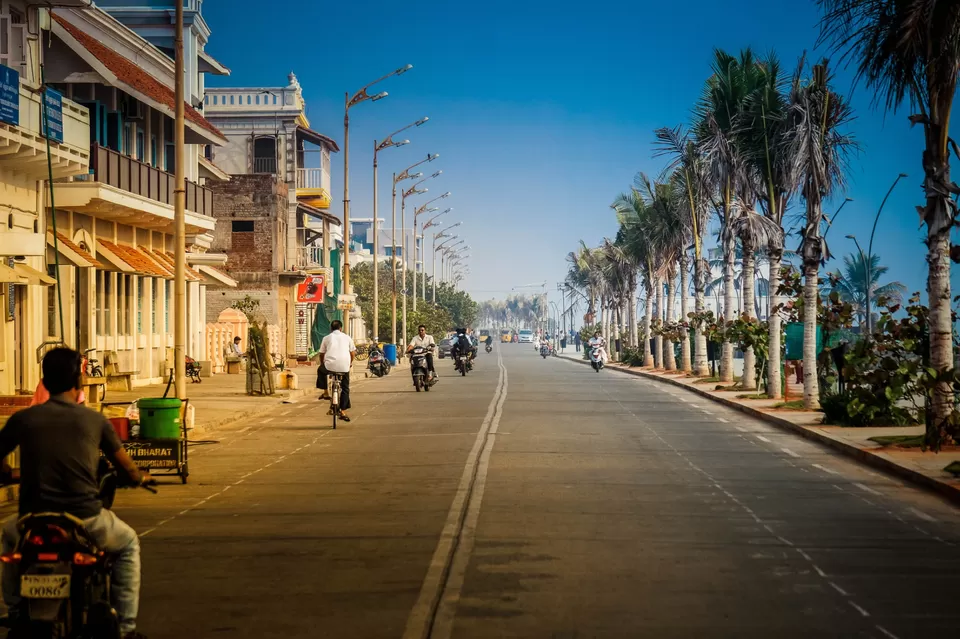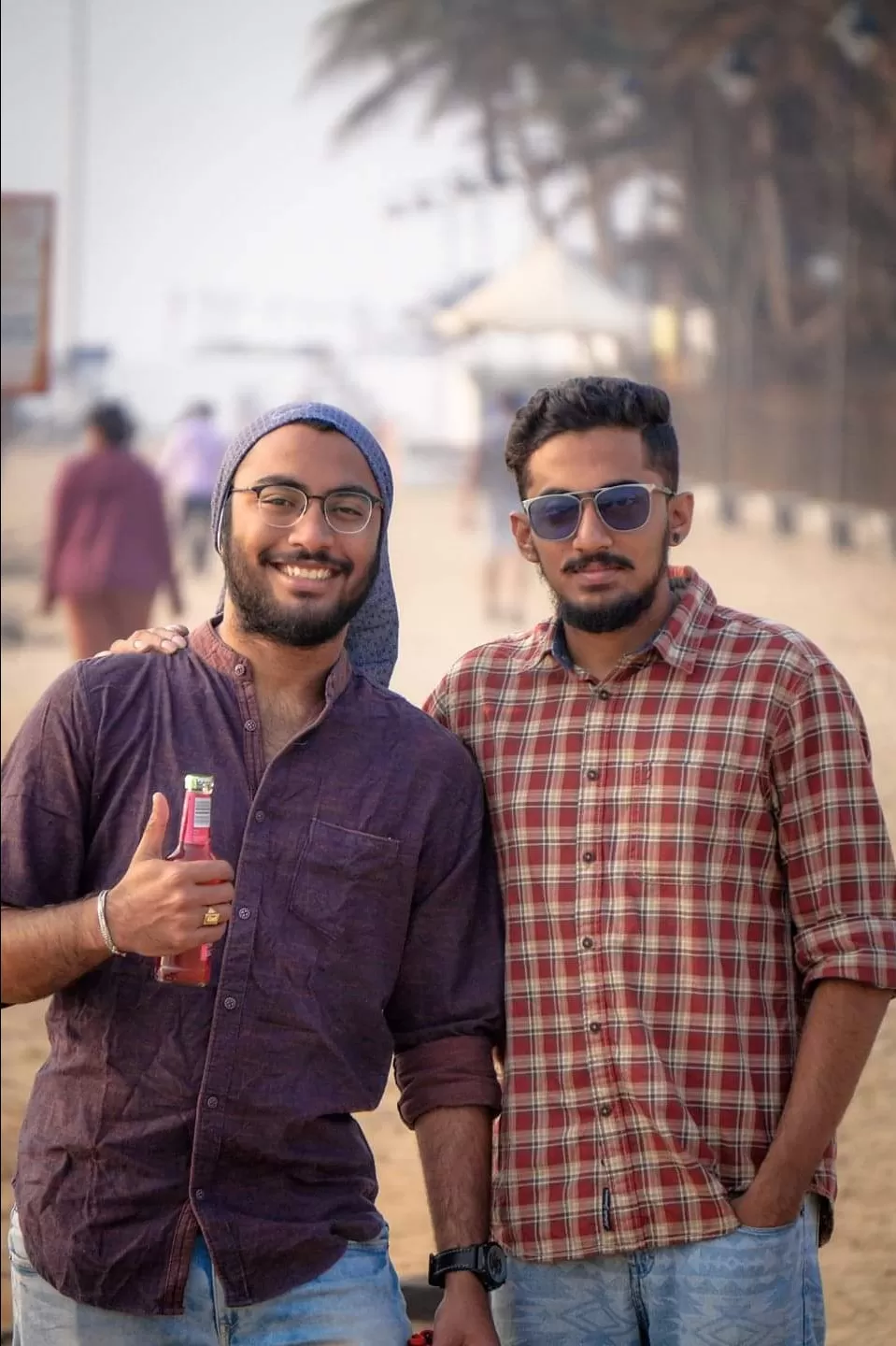 Woke up energized and very excited that I would be riding to kollam today, my dream is about to come true. But at the same time, all the three friends are going back to Chennai. I told myself "Everything happens for our good" and took a last selfie and was 9n my way to kollam(kerala). I've called a few friends of mine who stay in kollam and informed them that I was on the way. They were very excited and happy. By the time I reached kollam it was around 4, I didn't take many breaks.
So as soon as I reached the city, I went straight to my favorite cafe (Red Bubble Cafe). Pulled out a chair, ordered my favorite coffee.
Then called my dad and said, "dad, I did it I am in kollam,. "
He said :
"That's great, congratulations. When are you coming back. "
My expression literally : ????
And I said " dad, I just reached and I called you I will stay here for a while maybe 2 or 3 days and start back home. "
After few more minutes of Q & A. I've ended the call, and got my coffee. Sipping it, was wandering how all this madness has started. How did I even think this was possible. Through out all those thoughts all I could remember were the good times all of us who had been a part of the journey, how he artfully we have laughed, shared experiences and made some many memories.
With in an hour or so my friends from kollam have reached the cafe, all them were awe- struck. I soon booked a good hotel, and started partying and roaming around the city. Had amazing food, shared great stories and learnt a lot. As there was so much more to explore and the tiredness started kicking in, asked my friends to drop me at the hotel so that I can have a good sleep.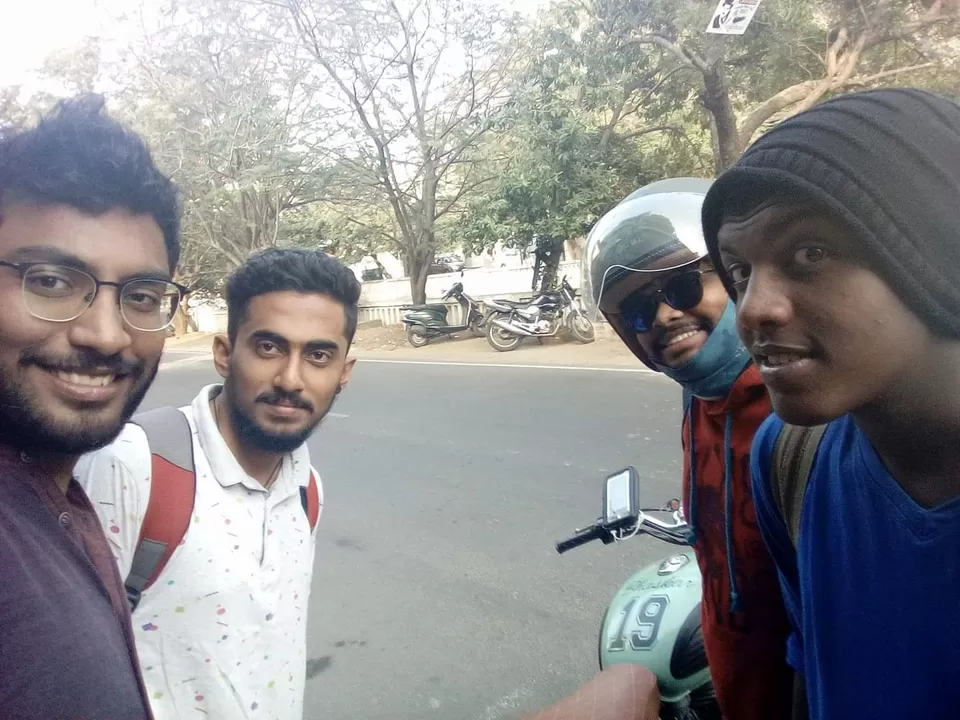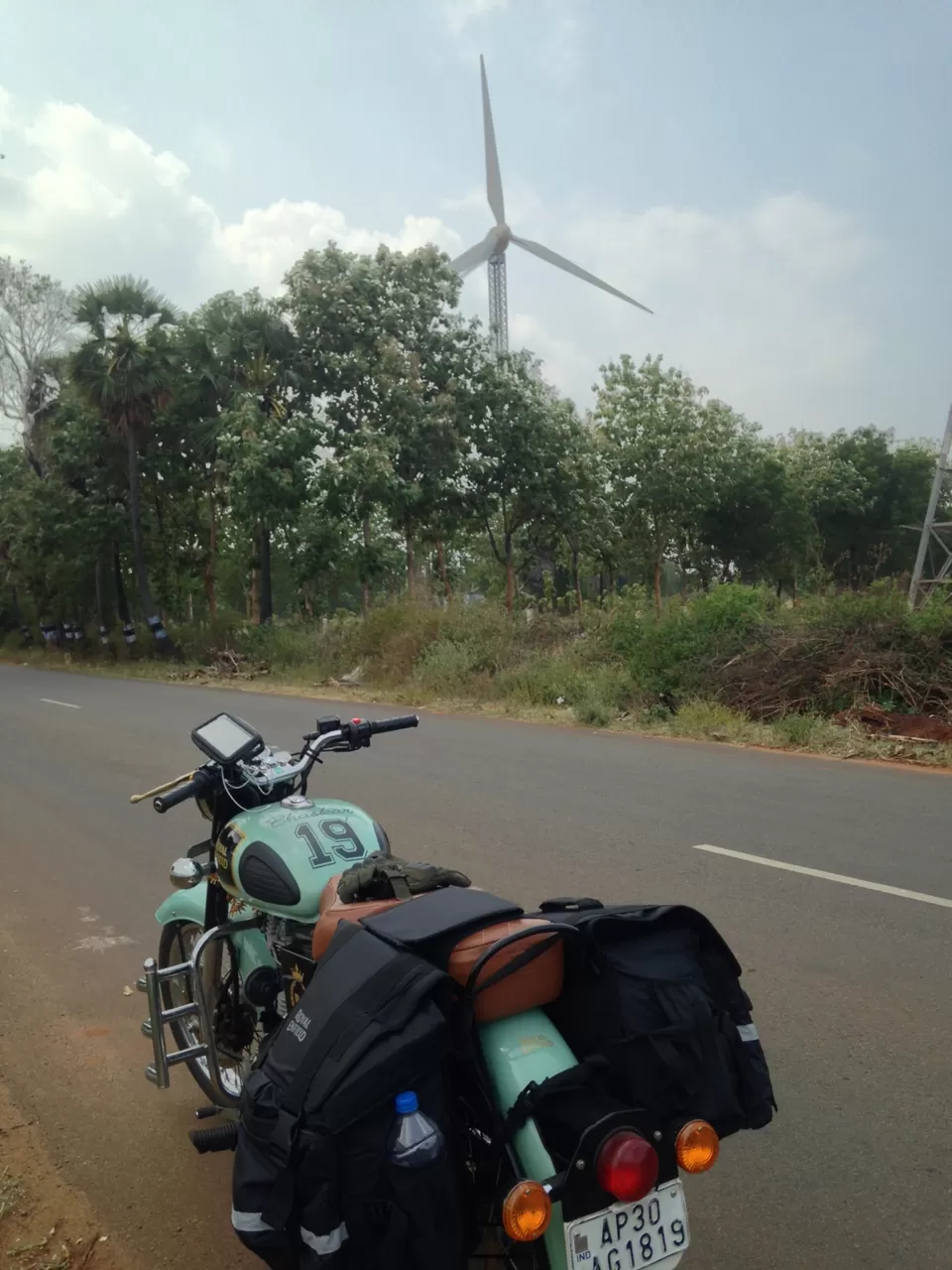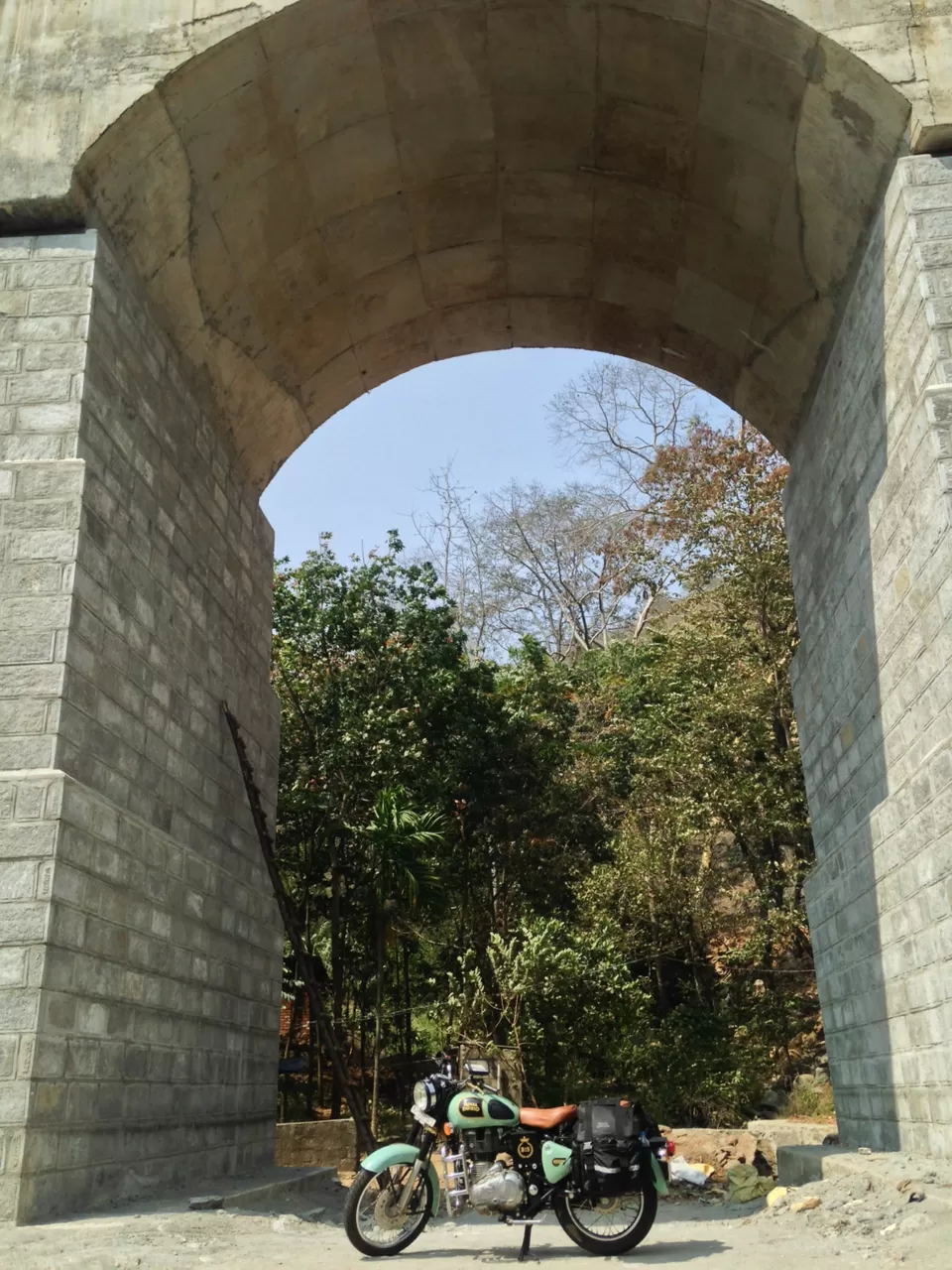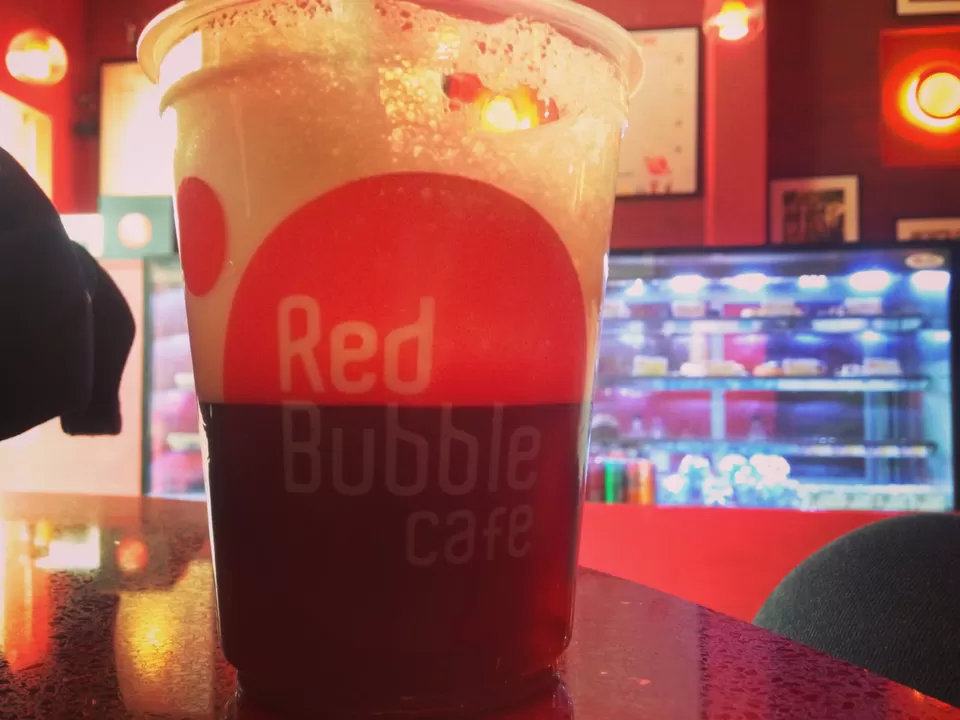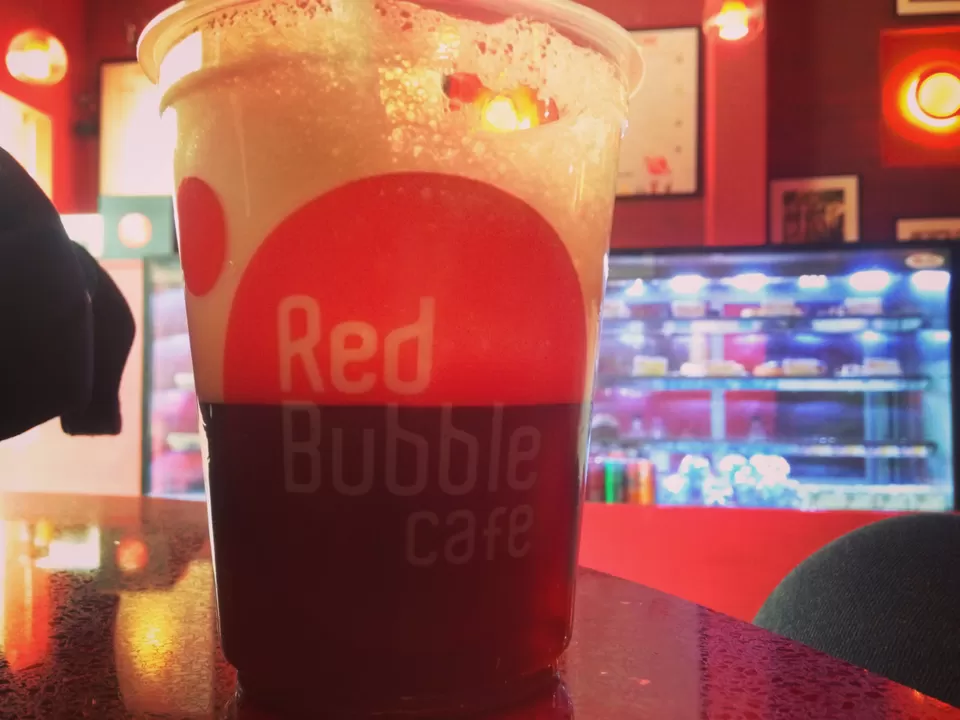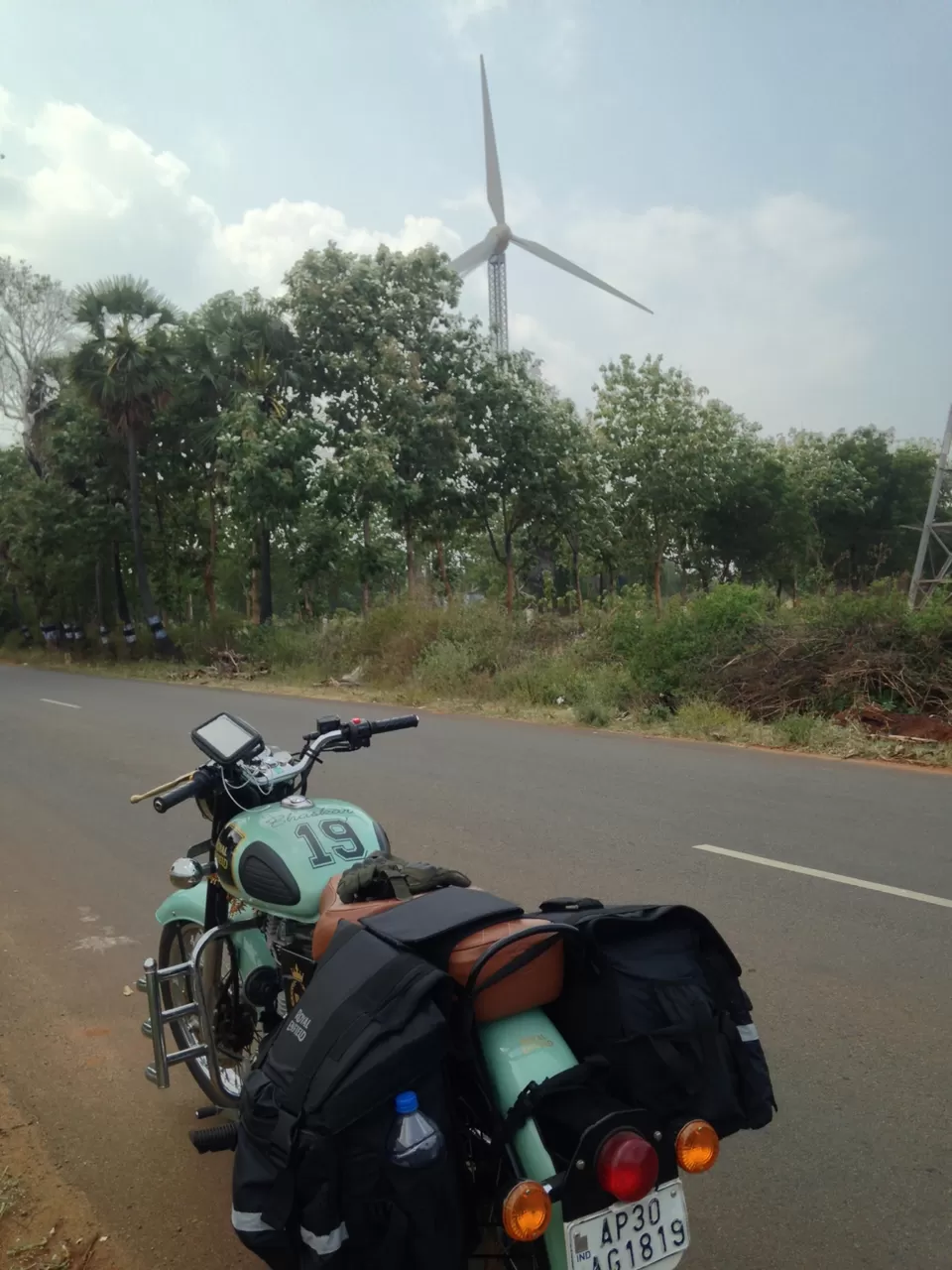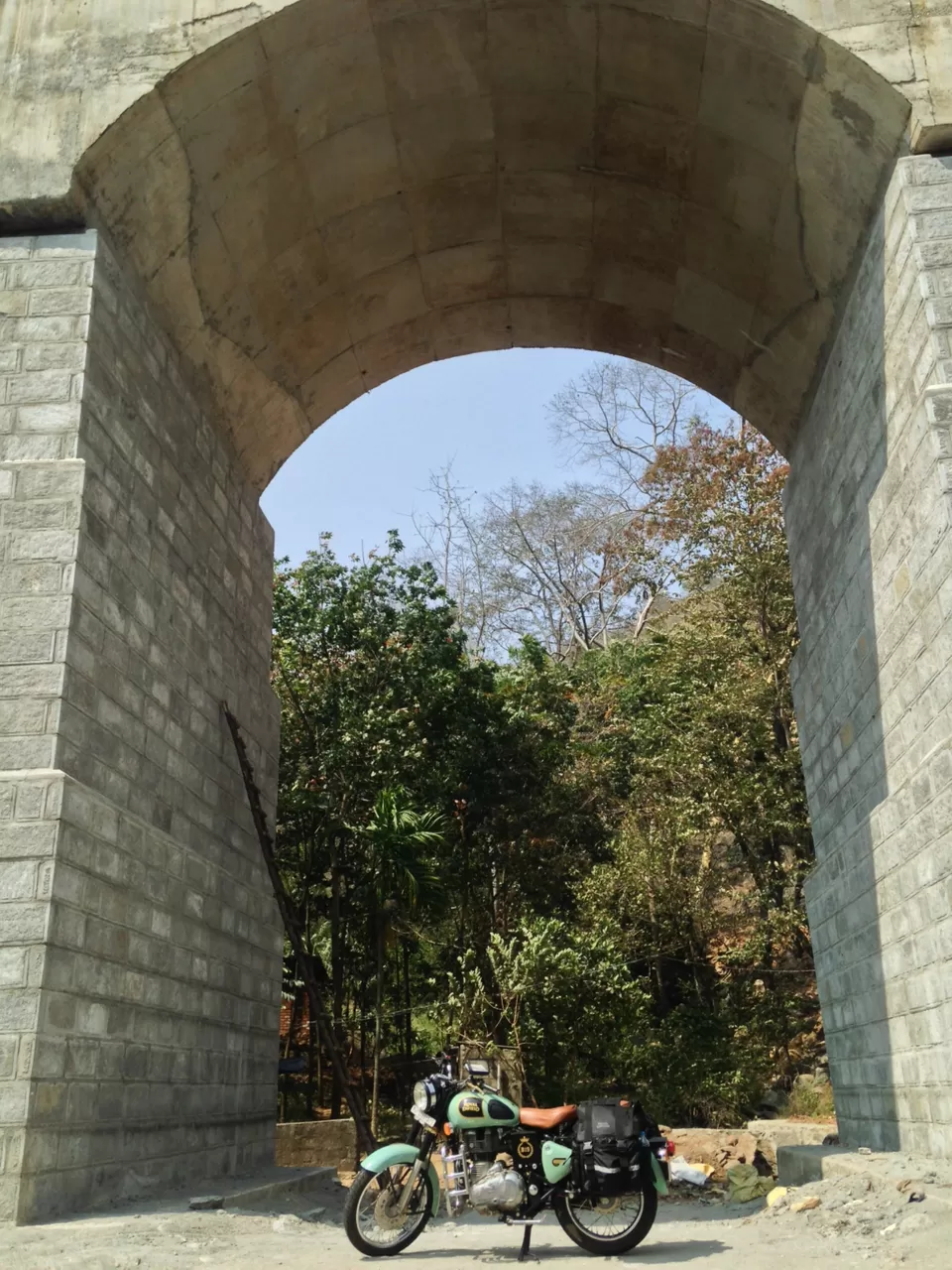 Stayed in kollam for 2 more days explored a few more restaurants and good cafes. Meet a few good bikers, made more friends. kollam is the only reason why I was interested in the passion for motorcycles. It was a great experience and once before in Dec of 2015 I and naren had visited the same exact place. Then I made the promise to myself to come here on my own bike one day. That happens after 1 year. I feel really accomplished and proud.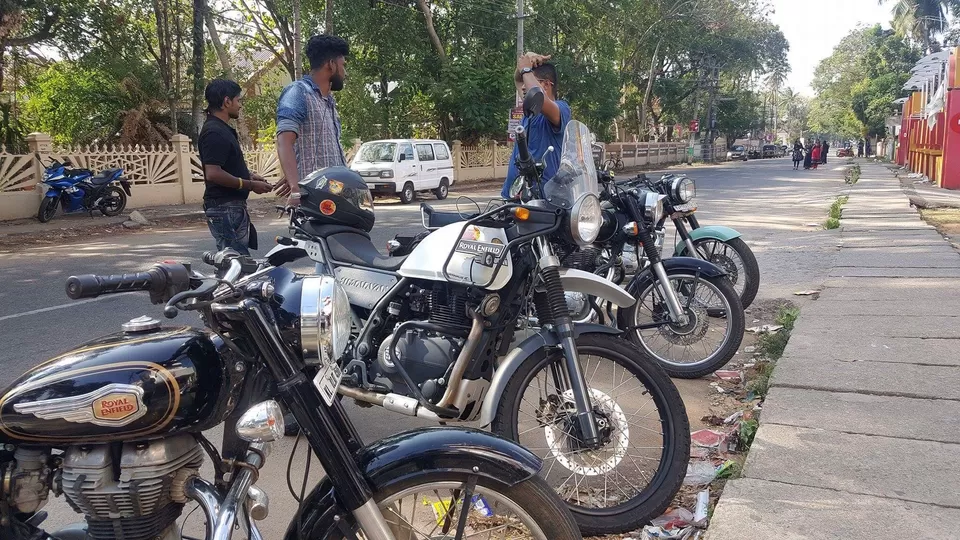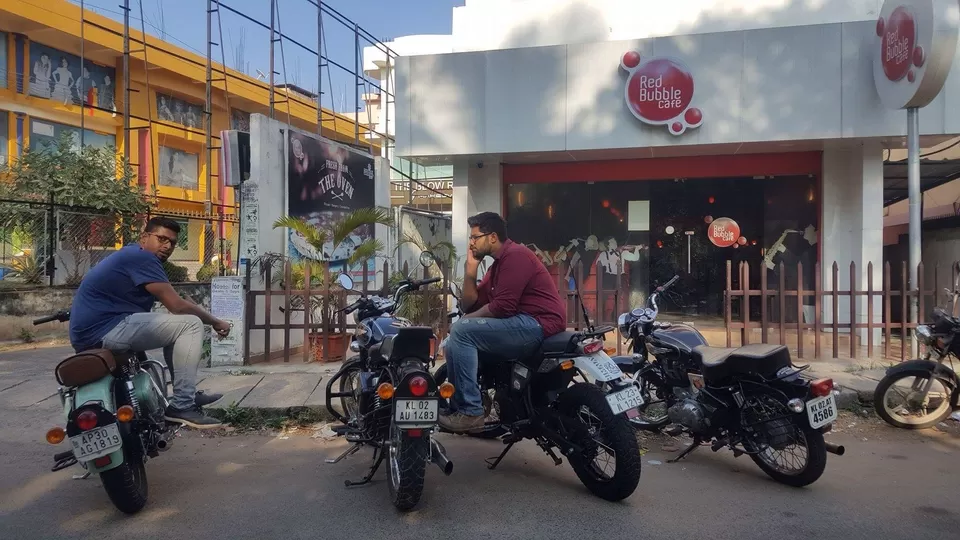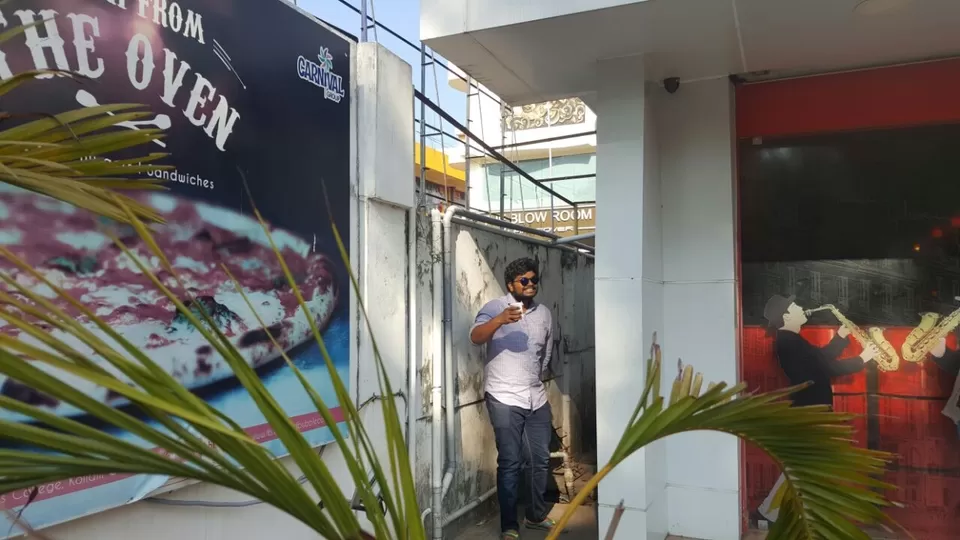 After 2 days of continuous partying and exploring, the time has come for my return journey home, but as I have already come all this way I've decided to visit the temple I love the most in the world. Sree Padmanabha Swamy Temple, Thiruvananthapuram Which was very near to kollam. After I've visited the temple my first stop was Madurai. And the pictures while going to city of Madurai were just amazing. Every time the sun was kissing the roads it was an great experience, and CCDs were still the only choice for food and coffee.
Even though it was really fun, riding the bike solo. I was missing my brother and his intelligence.
But I did make the most of every moment.
By the time I've reached Madurai it was almost 12:30 in the night, so I've decided to stop at a restaurant first and then, book a hotel near by.
The restaurant was just fabulously amazing, it had great food. Even the hotel I've booked to stay was a good one, the owner was friendly and helped me in a lot of ways.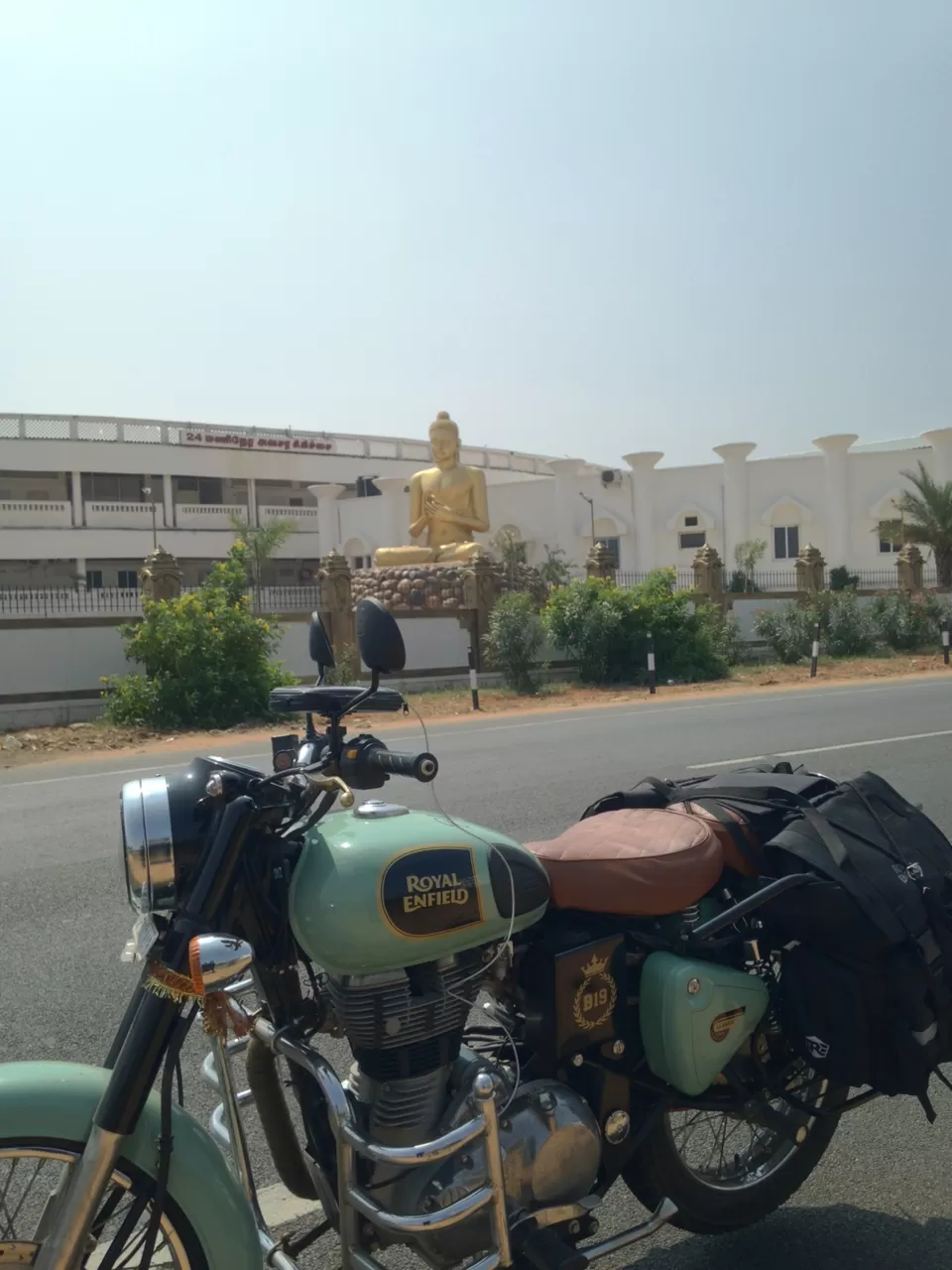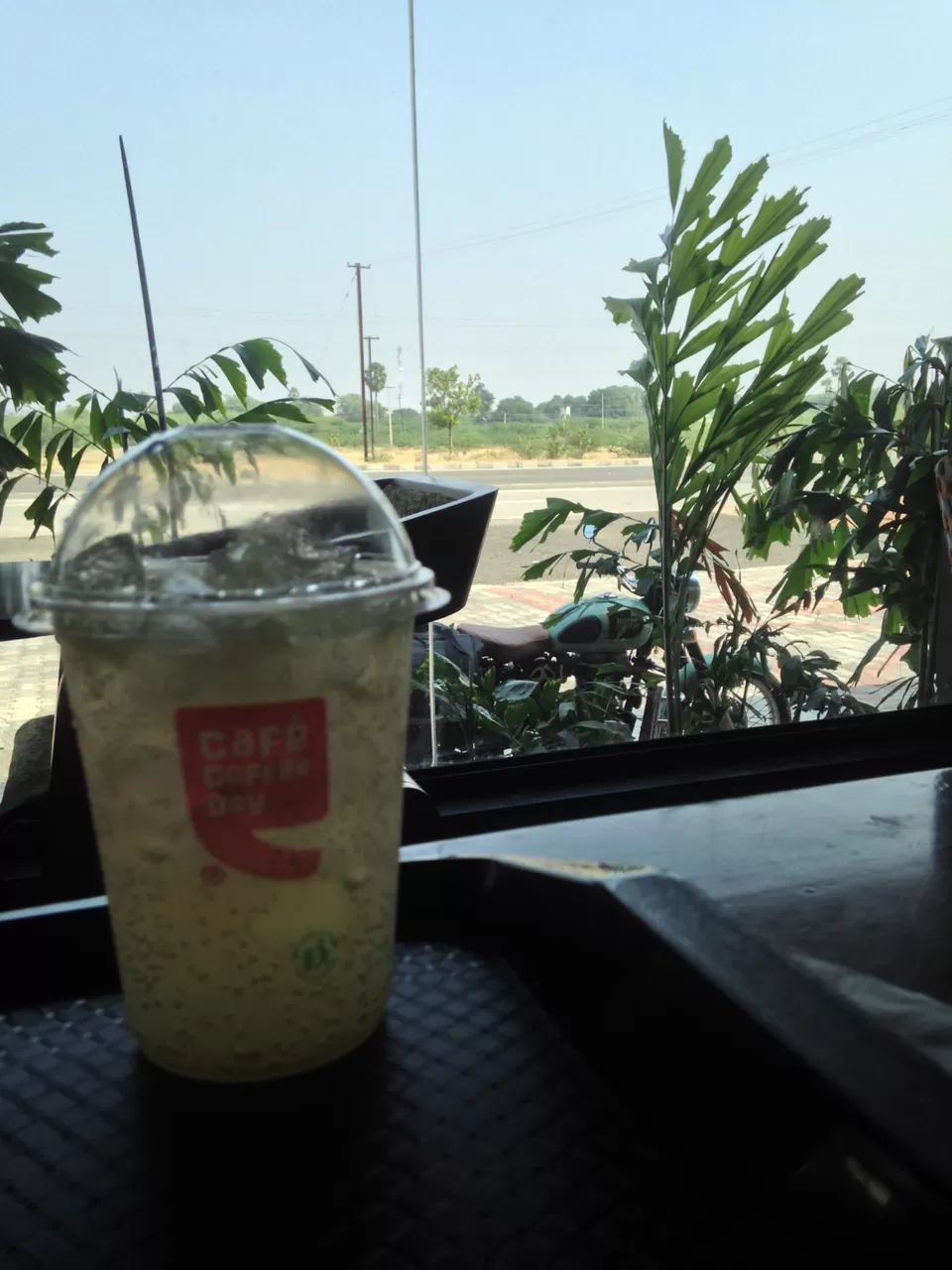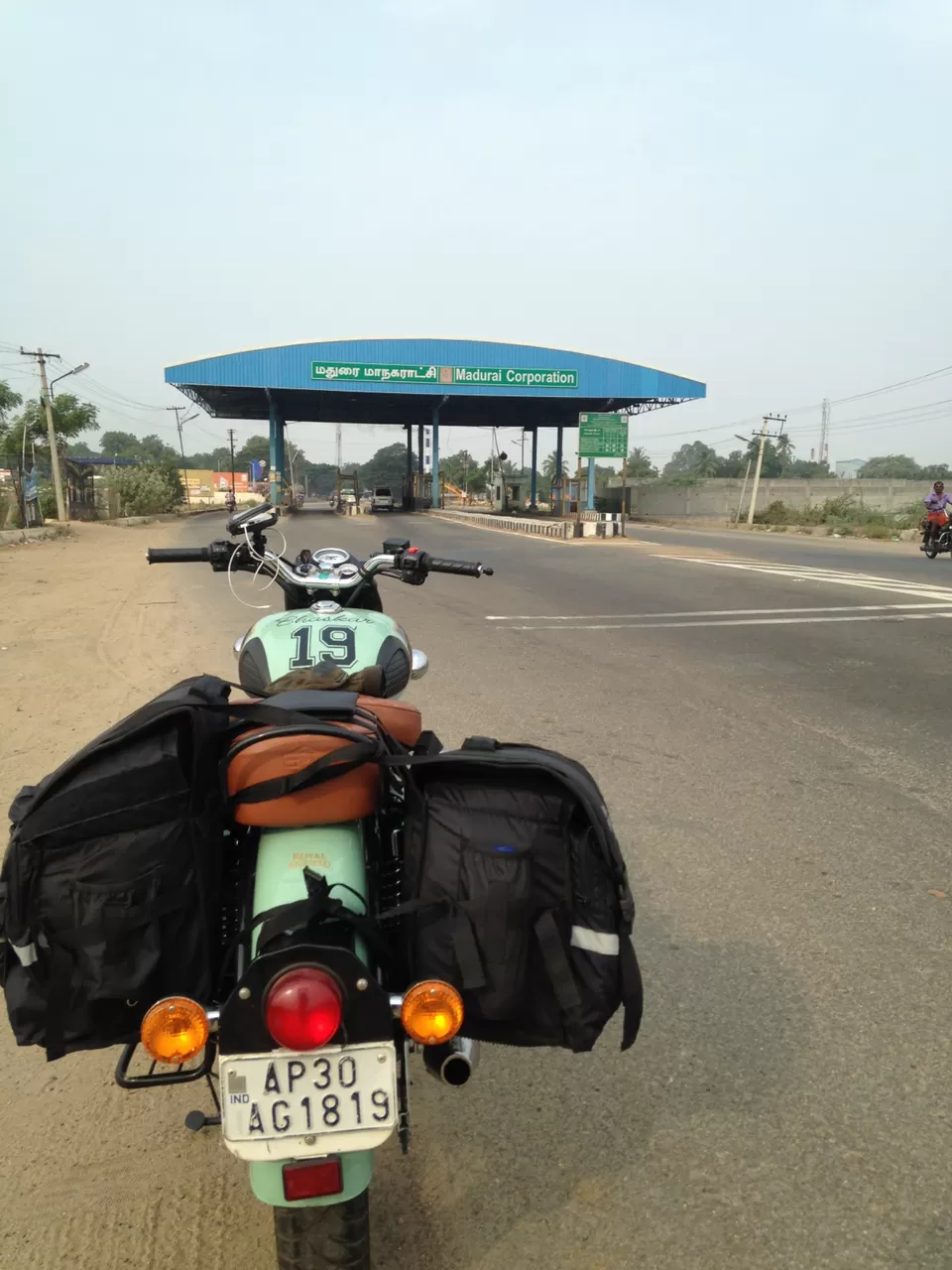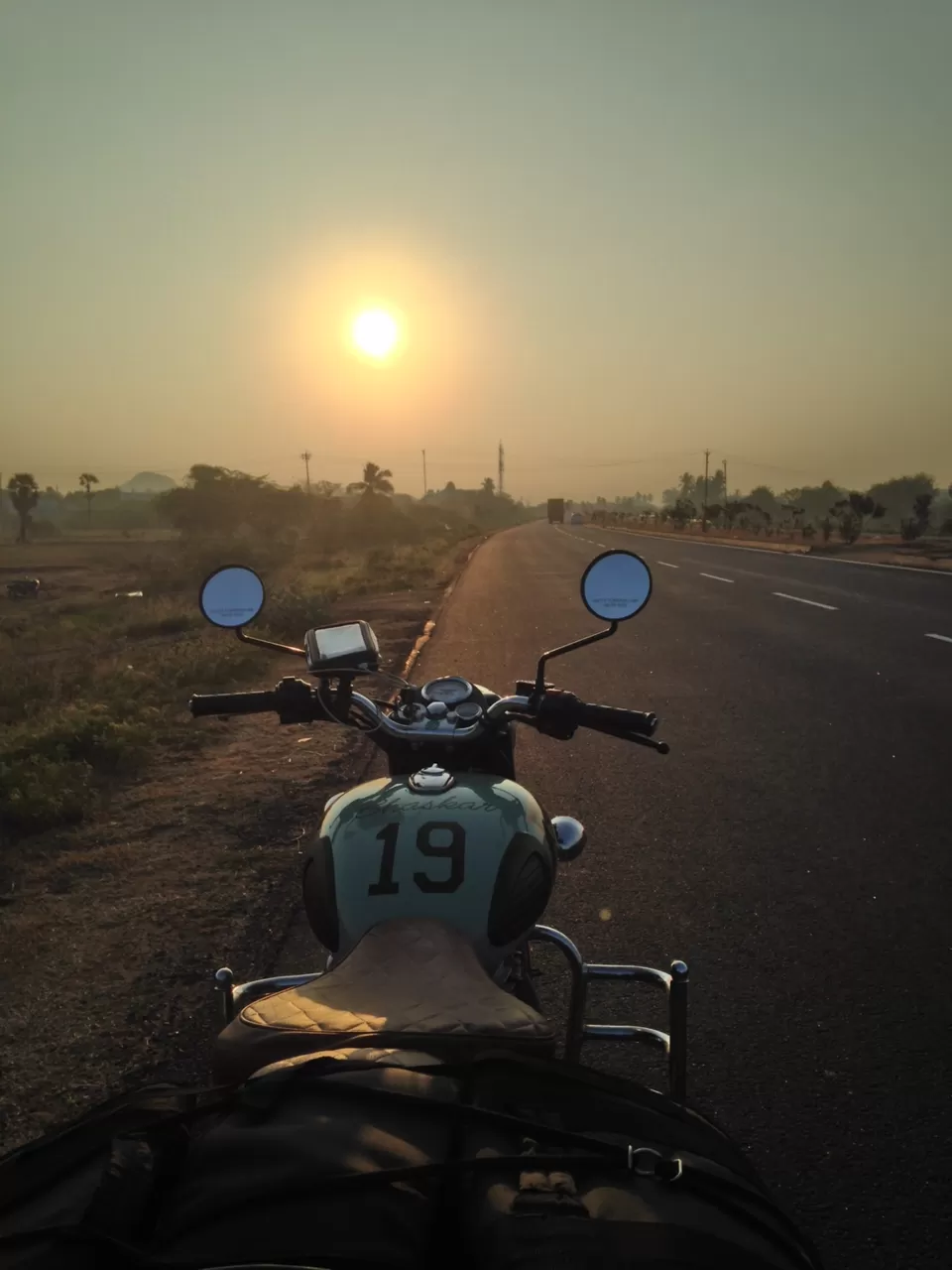 Woke up out of bed and could not believe it has been 8 days since I've started the road trip it was a great accomplishment to me. So I've decided to make more trips and gather as much experience as possible. Started talking to people about a career in the same field if possible, to my surprise there was a post as rides manager in Royal Enfield. This had become my next goal in life. So there I was in a different city altogether every other day through the journey. Just 2 days more till I reach back home. I've decided to take the long route home, so I've made the plan to visit Tirupathi.
So by the time I've climbed by hill, it was really dark and there are no private hotels near the temple. I had to put my luggage in a locker, get a shower and just straight away hit the big lines of disciples waiting till see the god. All the disciples are made to wait in rooms before finally being able to see lord Venkateshwara. As luck would have it, they have stopped us in the rooms the whole night, had good nap in chilling cold.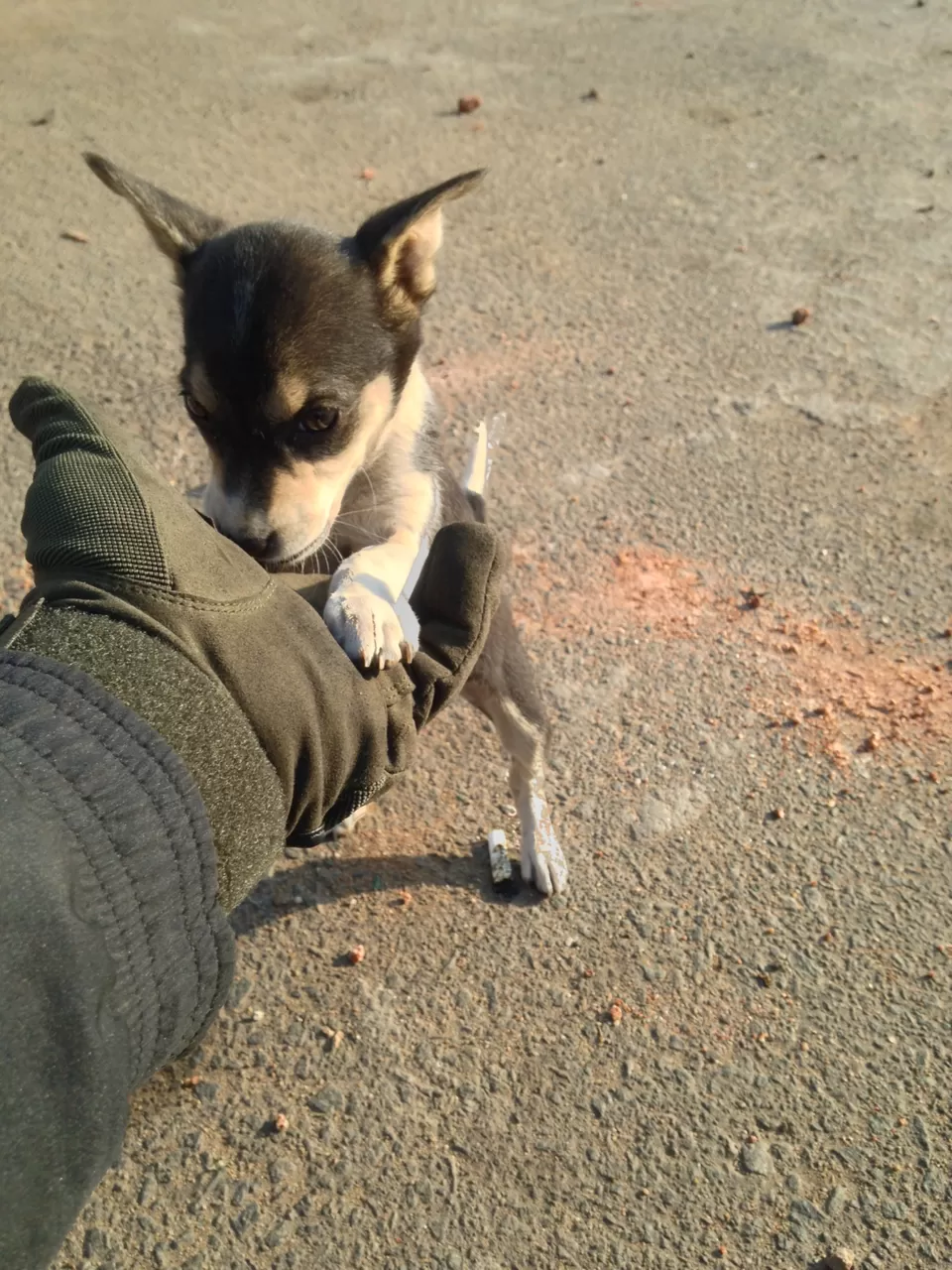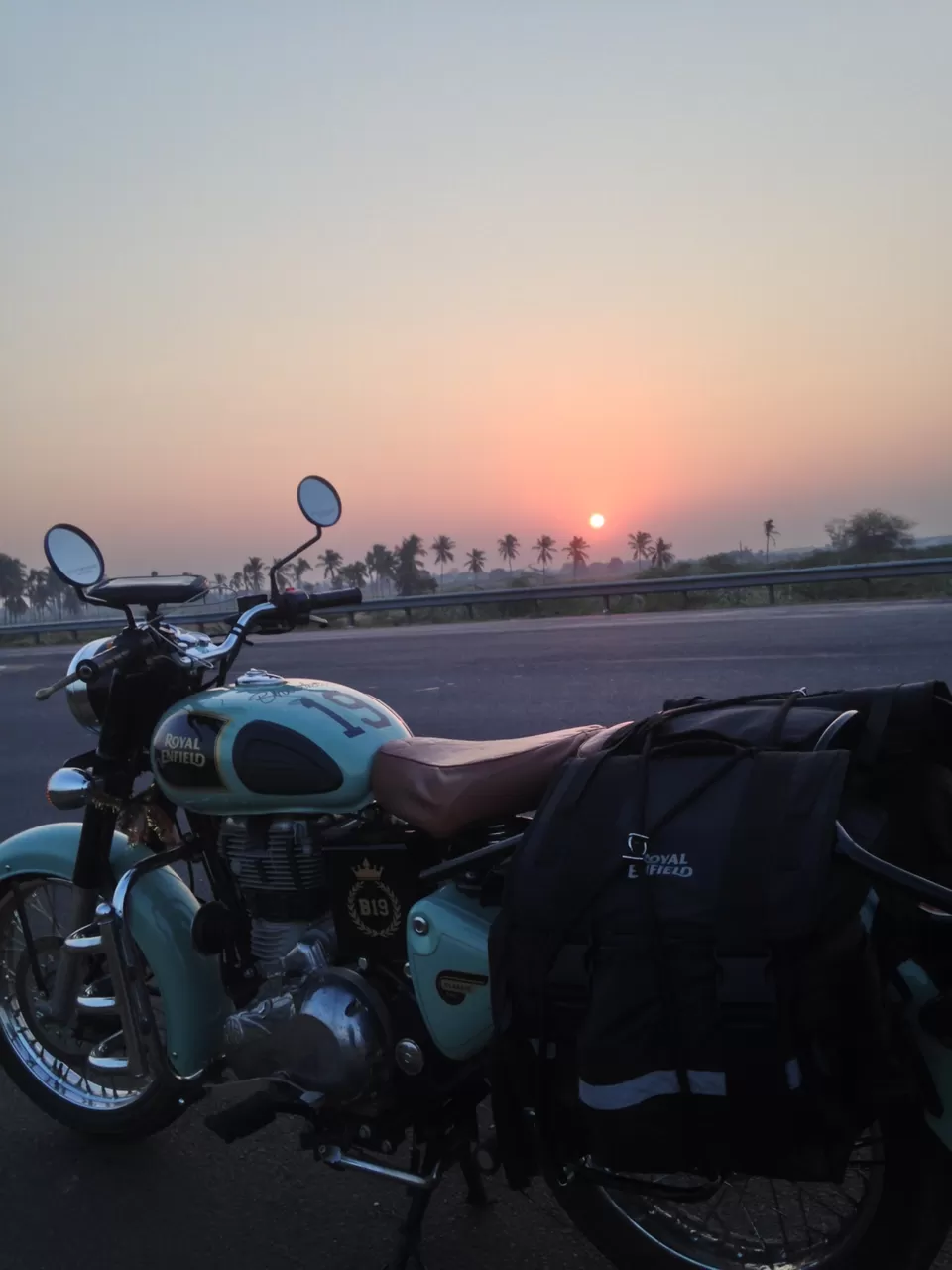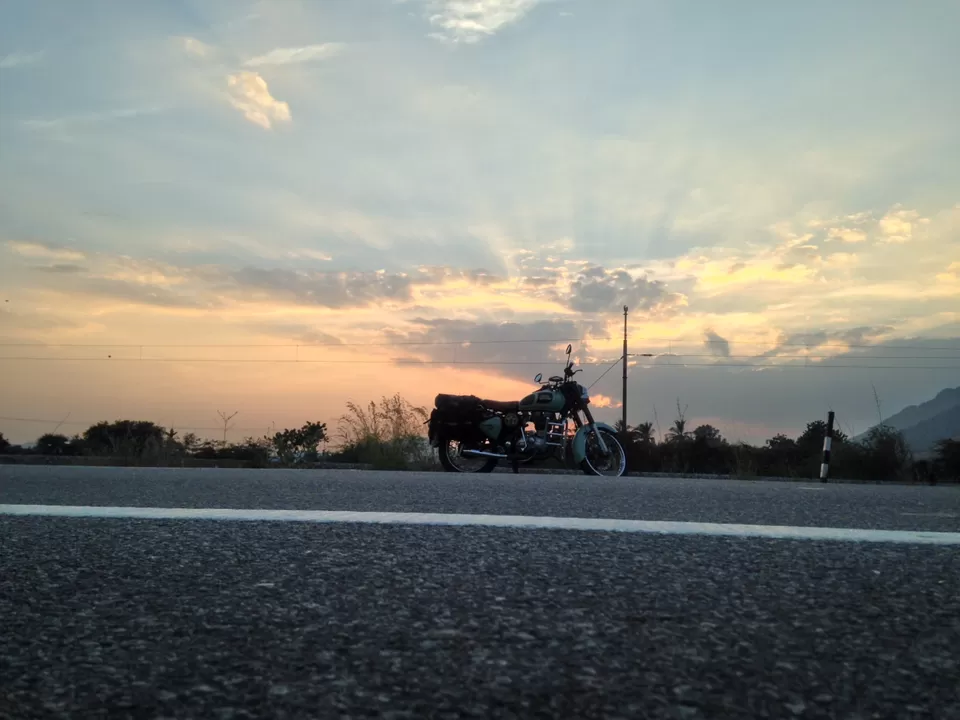 Woke up to loud noises of people shouting the gods name. Got the blessings, got back to the bike and just below the hill there are many good hotels. So booked a good OYO and just dozed off of all the tiredness. And by the time I woke up it was mid afternoon and the sun was really harsh. Got down to the ground floor where the hotel had a good restaurant ordered a good meal.
Got back to the room packed the luggage, put it on the bike and started back to Vijayawada.
By the time I've reached Vijayawada it was 1 in the night, searched for a hotel near by and just dozed off, thinking that tomorrow is the last day of my road trip.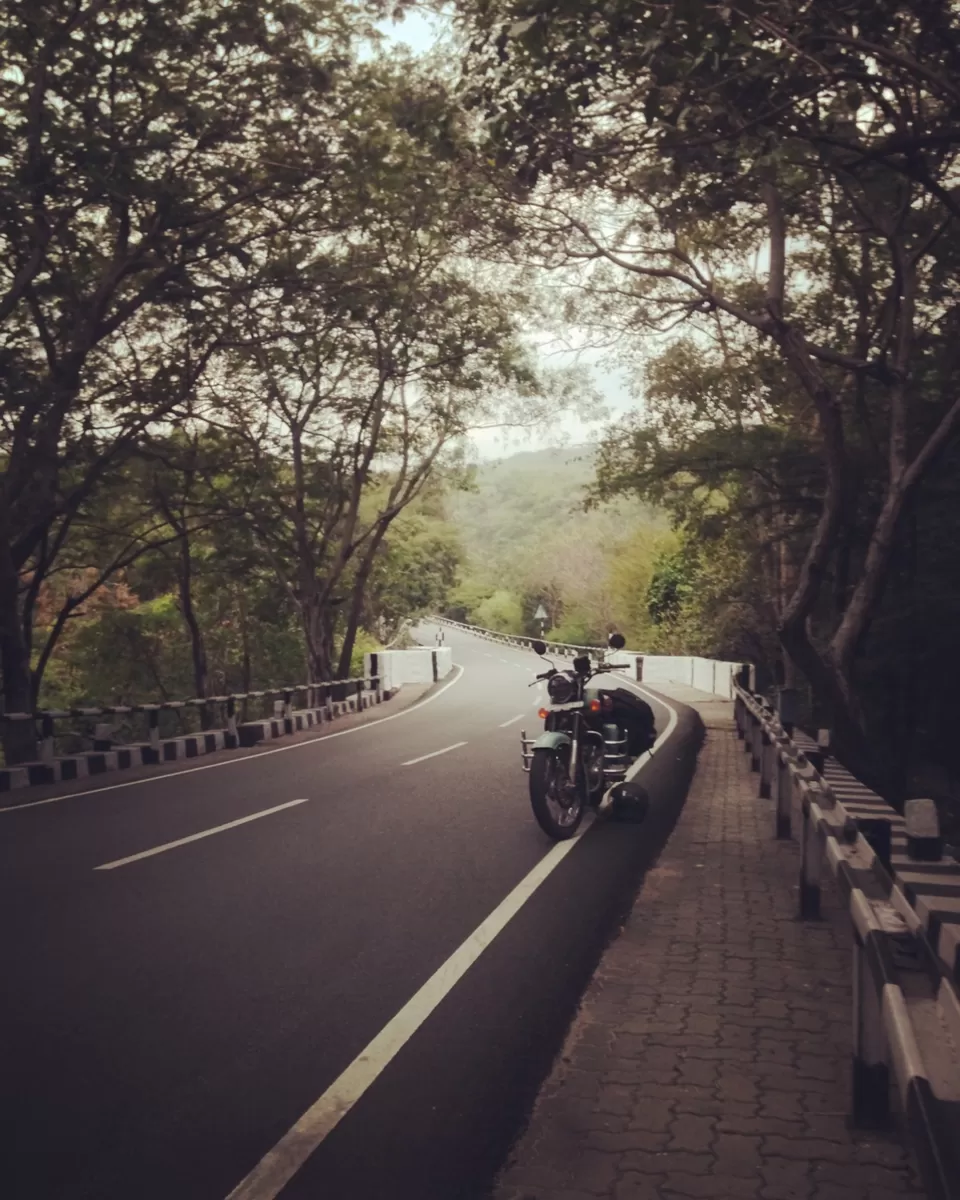 Woke up very happy and energized today as it was the last day of my #SouthIndiaRoadTrip. It felt really awesome and great. Put all the luggage on the bike one last time, tied the bungee cords. And just started towards vizag so much happiness and energy, all along the way I was thinking about all the friends, all the food and all the experience. This whole trip just changed me to be a good and humble person. I found some kind of inner peace all with in. I was thinking of Which stories to share with parents and Which ones I shouldn't. Overall it was a huge eye opener in a lot of ways. It gave me a whole lot of courage and confidence in life. As all these thoughts were going through my head I just saw a CCD and I was 2 hours away from home. Stopped for 1 last pit stop to refuel, re-energize and just be happy. At about 7 in the evening I'be reached home, and I could see my dad and mom just waiting there to welcome me, as soon as my dad saw me. He took a huge sign of relief. And said "I'm proud of you" ,mom was extra happy to see. Called up Naren, and told him I reached home safe. Also texted all the people and everyone of friends who have helped a huge thank you. Had good home made food after a long while. Uploaded a few pictures in various platforms and hit the bed.
P.S the tattoo you see in the picture below on my right hand, is what I designed myself and got it in kollam to appreciate my self and also to remember the whole crazy journey.
The tattoo has a motorcycle on one side and a plane on the other side, in between small dots that converge into a heart and in the heart there is "wanderlust"