Goa- The place every single teen in India dreams of visiting. As much fun that Goa does provide, it does prove heavy on one's pocket as well. Especially for the cash deprived college going crowd. In such conditions, how to make a trip to Goa that has an equal balance of fun and frolic as well as fits one's budget. Here's a list of few things that one can do to make the trip affordable.
1. Travel By Sleeper Class: Sounds very obvious but traveling to Goa is an expense that can be minimized by traveling in Sleeper class trains.
2. Know which station to get down at:
Goa has two main stations, Madgaon and Thivim. If one is travelling to South Goa, then choose to get down at Madgaon Station. If one is planning to stay in North Goa, prefer Thivim. If your train doesn't directly go to Thivim, get a connecting train from Madgaon station. Taking a cab or an auto from Madgaon to North Goa will cost atleast 1200 Rupees.
3. Travelling inside Goa:
There are NO Ola and Uber cabs in the state and hence one has to either rely on autos or private cabs. The best way though is to rent two wheelers or cars which are very easily available throughout the city. One can get Activa for 200 Rupees a day, bikes and cars are available at an affordable rate too.
4. Accommodation:
This depends on the type of accommodation the group is fine with. There are many hostels available in the city that afford cheap and safe accommodation for the group (Zostel-Goa) . One can find cheap and good accommodation through Airbnb throughout Goa. For unmarried couples, one can look through Oyo Rooms which allow couples. There are a lot many beach huts as well where one can bargain and get a good deal. Larger the group, cheaper the accommodation gets.
5. Places to roam around:
This totally depends on one's interest. Goa is full of beaches, be it North or South, you will never find yourself missing out on the wonderful beaches that Goa has to offer. One can just laze around at the beach, a lot of beach shacks have their sunbeds where you can just lie down for hours together and enjoy the view. Sunset is one sight that must not be missed here.
Apart from the beaches, Goa has the Dudhsagar waterfalls that is located on the Goa Karnataka border.
6. Partying and Drinking:
Ah. This is the real deal, isn't it? This is what Goa is known for, after all. Well, Goa has some kickass night clubs and parties, some amazing clubs like Curlies, Titos and Club Cabana are open up till late night and will give you the perfect partying feel. One can find days where the cover charges are absent. Stags will face cover charges problems at most places, so it would be preferable if you go in as a couple, will save you a lot of bucks! Women special nights can get free drinks for women and would prove to be not so heavy on your pocket. For cheaper drinks, buy the drinks and bring them home, make your own little party with your friends/loved ones. Nothing beats that, personally.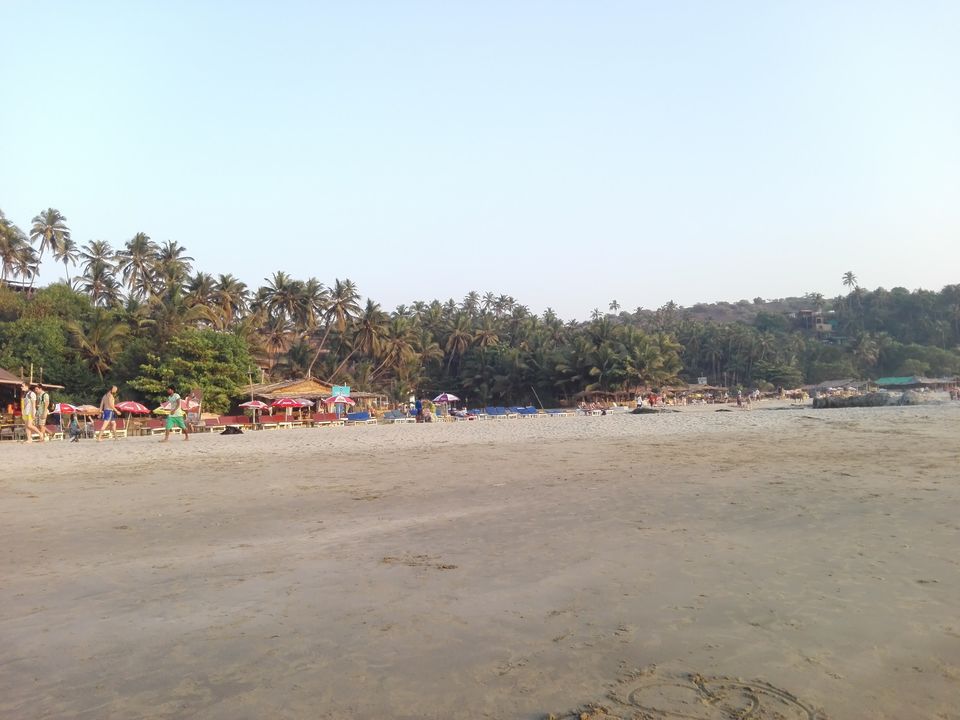 To wrap it up, Goa has a lot to offer to every segment of people from nature lovers to the party animals. The above guide should help you get an insight into how you can wrap up the trip in a manner that isn't too heavy on your pocket and doesn't even make you miss out on the fun part. A properly planned trip should allow you to wrap up a decent 5-6 day trip in less than 10,000 Rupees!
For any queries, feel free to comment! We shall be glad to help.
Frequent Searches Leading To This Page:-
Goa Affordable Tour Packages, Goa Tour Package for Couple, Best Travel Packages for Goa, Best Goa Trip Packages, Goa Holiday Tour Packages, Top Goa Packages for Family, Goa Honeymoon Packages from Delhi