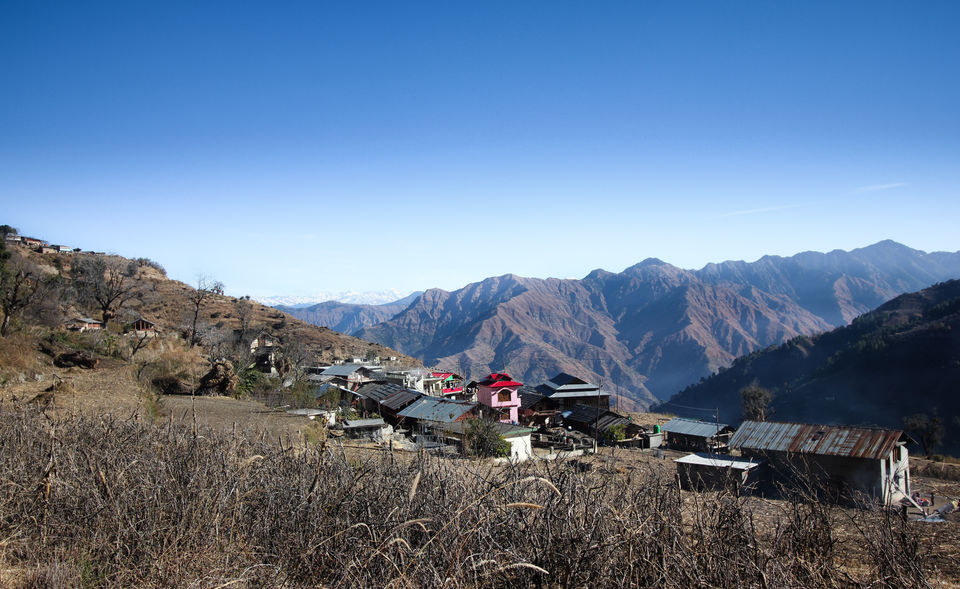 The natural beauty of Uttarakhand needs no introduction. Blessed with pristine trails, seasonal snow and unreal sunsets, the region's lesser known spots lie in wait to be explored.
In the Shivalik mountains ranges of Dehradun, lies this quaint hamlet called Gorchha. This place is abundant in nature and has a bountiful of experiences for the visiting traveller. Within a 400 K.M. radius, this is a perfect weekend getaway for people in Delhi and Chandigarh who like experiential travel and are fascinated with the idea of spending some time amidst raw nature.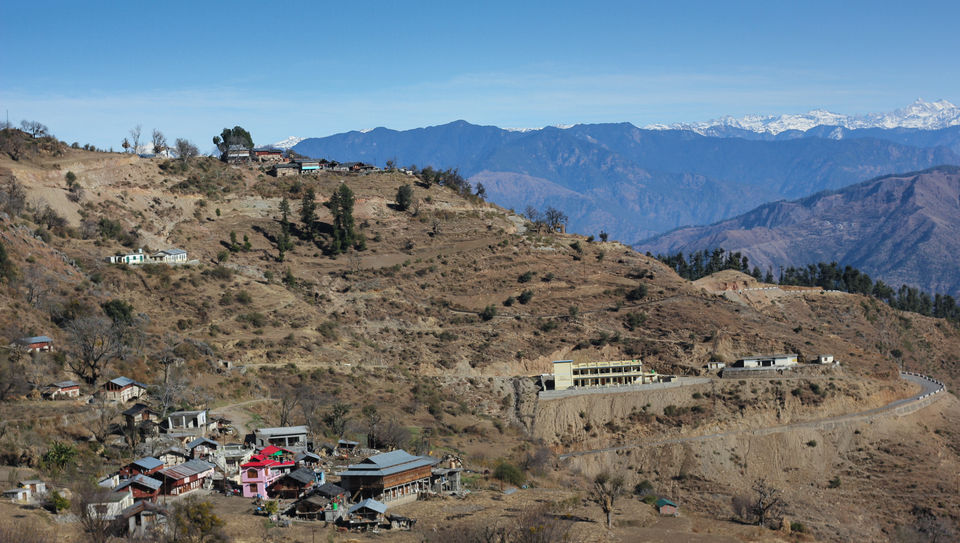 During your time here, stay with the locals, eat with the locals and experience the hospitality of your host family. Take your time to get acquainted to the way of life of the villagers, take a stroll through the village to get familiar with the day to day activities. Observation is key. Enjoy the folk dances performed by the villagers. The village offers a good 5 KM trek for adventurous kinds. Since this trail isn't frequented by many, you might have the entire meadow to yourself once you reach the top. The trek takes approximately 7 hours to complete. There have been sightings of the Himalayan bear in this region.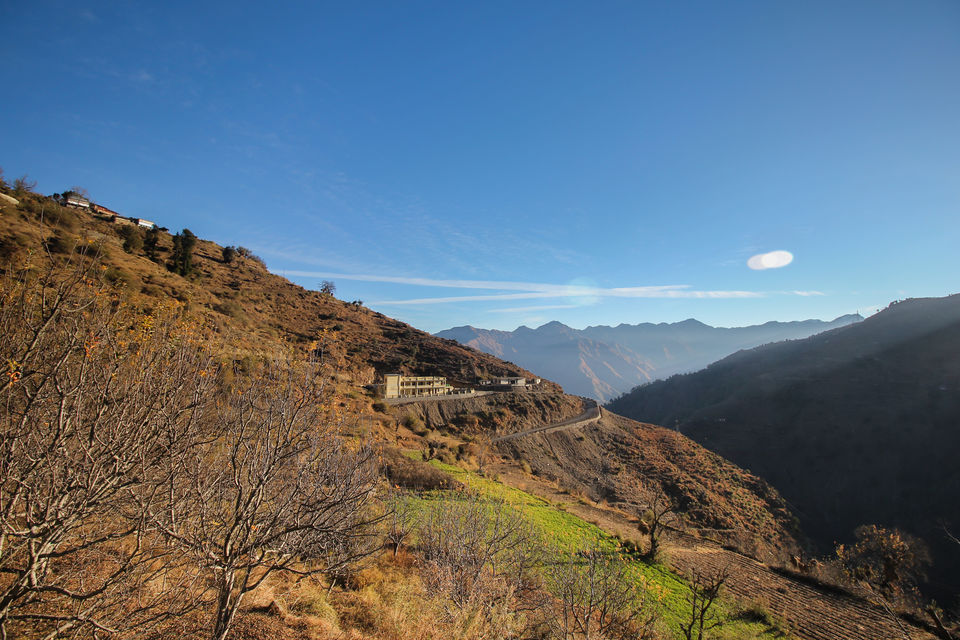 Dec'17: It was the last month of the year and we thought, we ought to be in the hills for the first snowfall. We had made up our minds, picked a date and booked tickets to Delhi. With 10 days remaining for our date of departure and tickets in hand, we were yet to zero down on a destination. We first picked Naggar and Tirthan Valley in Himachal and spent a few days chalking out the itinerary. When we heard of rains around Chakrata, we eventually diverted our plan towards Uttarakhand; because, rains in winter meant snowfall sooner or later.
Day1: Our Journey towards Gorchha Begins
Leaving behind the not-so-cold winters of Bombay, we departed for Delhi.
Day 2: Delhi to Dehradun
We got off at Delhi around 1:30 P.M. and I couldn't feel the sun. If you overlooked the smog, it was a perfect winter afternoon worthy of slipping into your blanket for a siesta after a stomach full of Parathas; but a long bumpy bus ride to Dehradun awaited us instead. Having extensively travelled in S.T buses, I now can fall asleep without any difficulties, no matter how back-breaking the journey is! (I consider this is as a life-skill.) It has taken many destinations and a few years to build this tolerance. And believe me, if you can sleep through a state bus journey, you can even sleep through an earthquake. Arriving at Dehradun late in the night, we were left with no option but to check in at a guest house for the night.
Day 3: Dehradun to Gorchha.
Our day began at 7 in the morning, An hour and a half bus ride took us to Vikasnagar where a Bolero was waiting for us in the main market area. The ride to Gorchha from Vikasnagar takes around 3-4 hours. We stopped at Sahiya, Chakrata and Koti on our way for refreshments. The views of the valley along the route was just mesmerising and worthy of stopping and snapping a few pictures.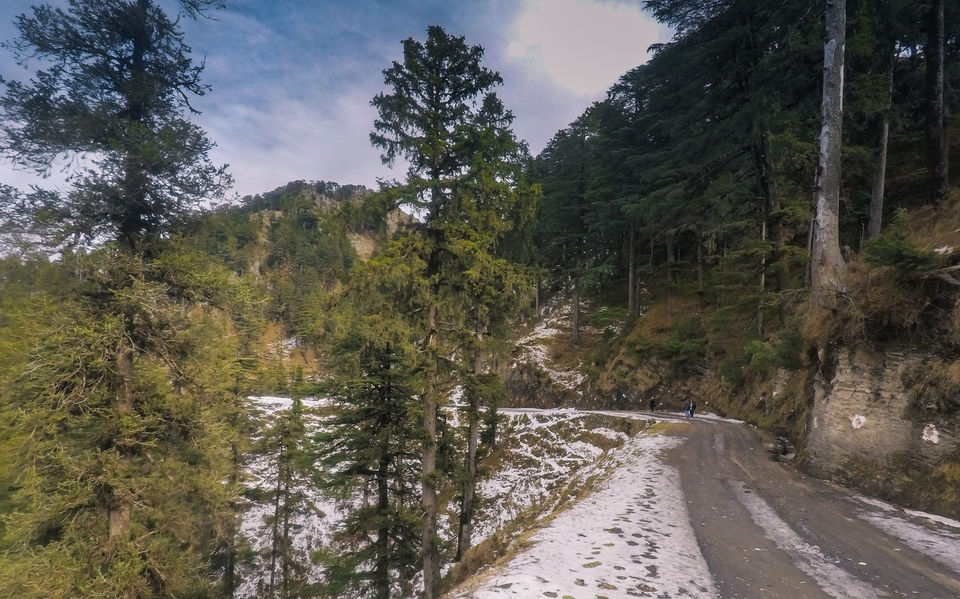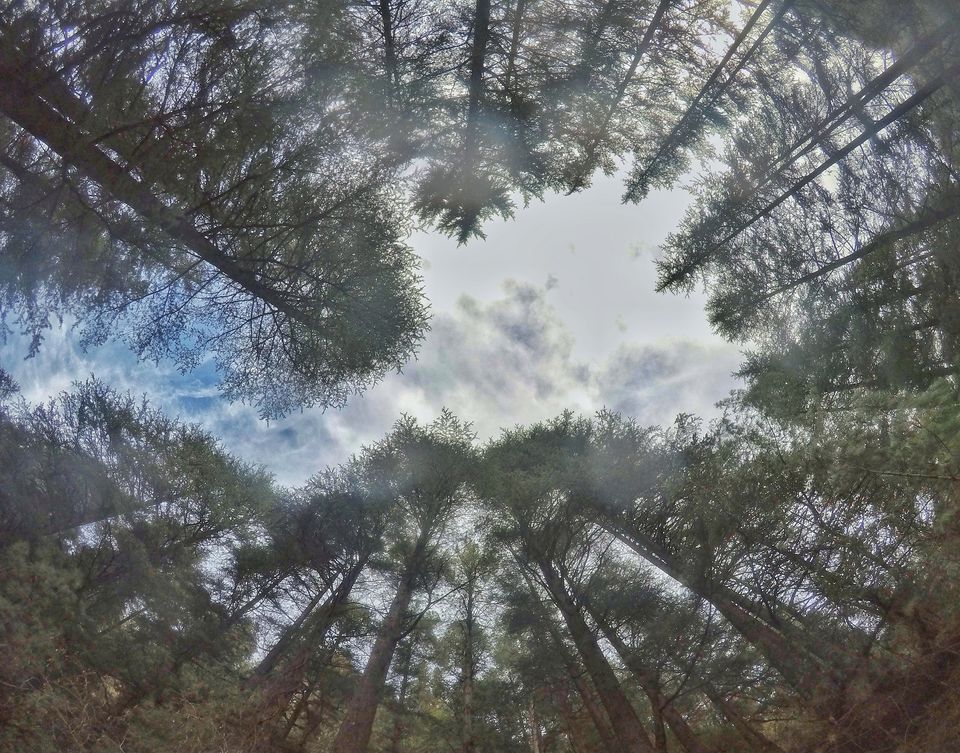 We finally reached Gorchha by 3 in the evening. We were hosted by a Local family in their homestay for the next two days. Our dinner comprised of hot and spicy chicken curry along with steamed rice, Sidku (Local soft bread) and their home-made apple pickle.

The village is an amazing place for stargazing. We spent a few hours of the night trying to get timelapses of the night sky but our cameras wouldn't co-operate with us in the sub-zero temperatures.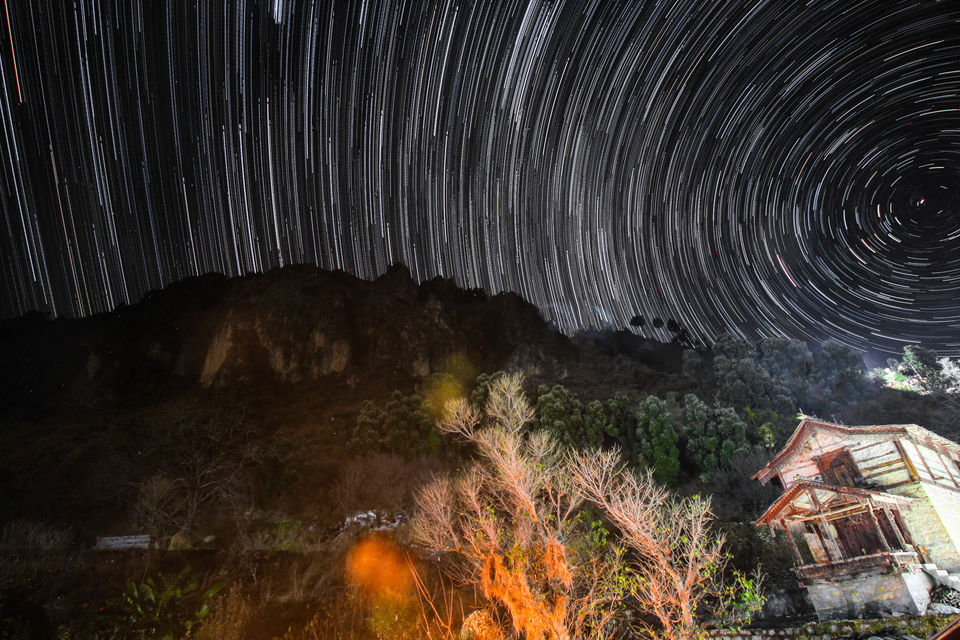 Day 4: Gorchha to Moila Top.
Today was going to be a tough day. We were scheduled to do a day hike to Moyala Top. We packed aaloo paranthas and left for Moila. Moilo in the local language means pastureland atop a hill. Hence, Moila Top. The trail traversed through thick cover of Deodar forests. With frequent ascends and descents, the terrain was testing our endurance and stamina quite well. Some points required you to go on all fours. The higher we went, the grander the views got. 90 mins into the trek, there is limestone cave which the shepherds use for shelter. The stalactites and stalagmites formations in the cave are truly spectacular. This is also an amazing campsite. You can spend the night here if you wish to on your way to Moila top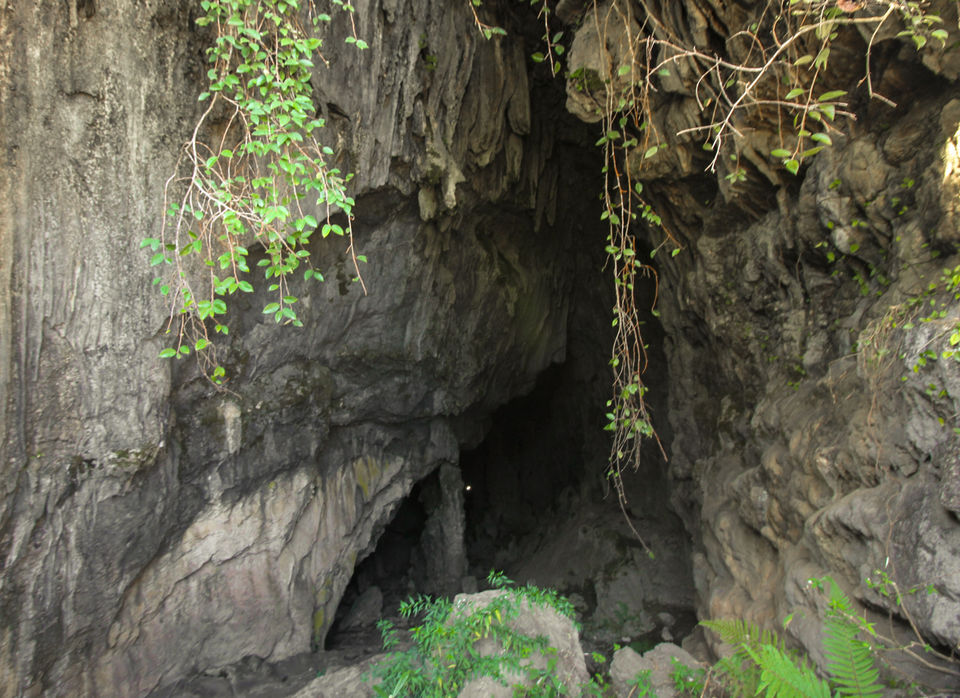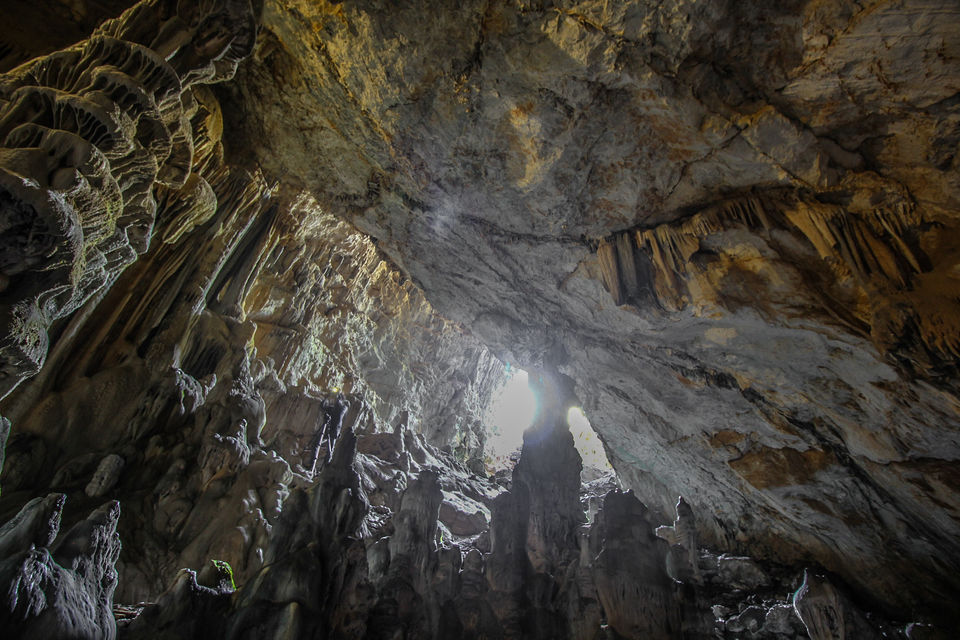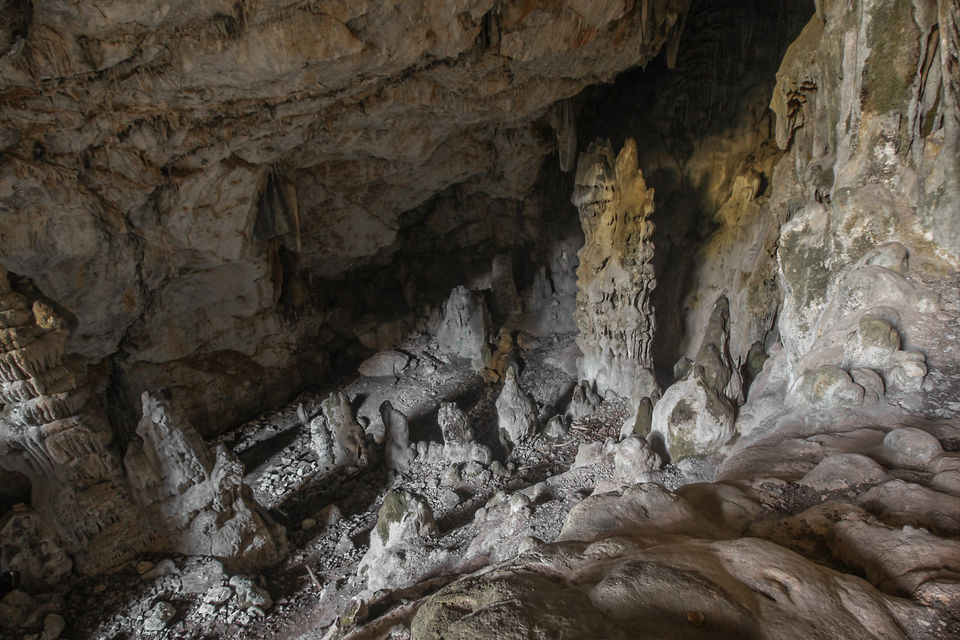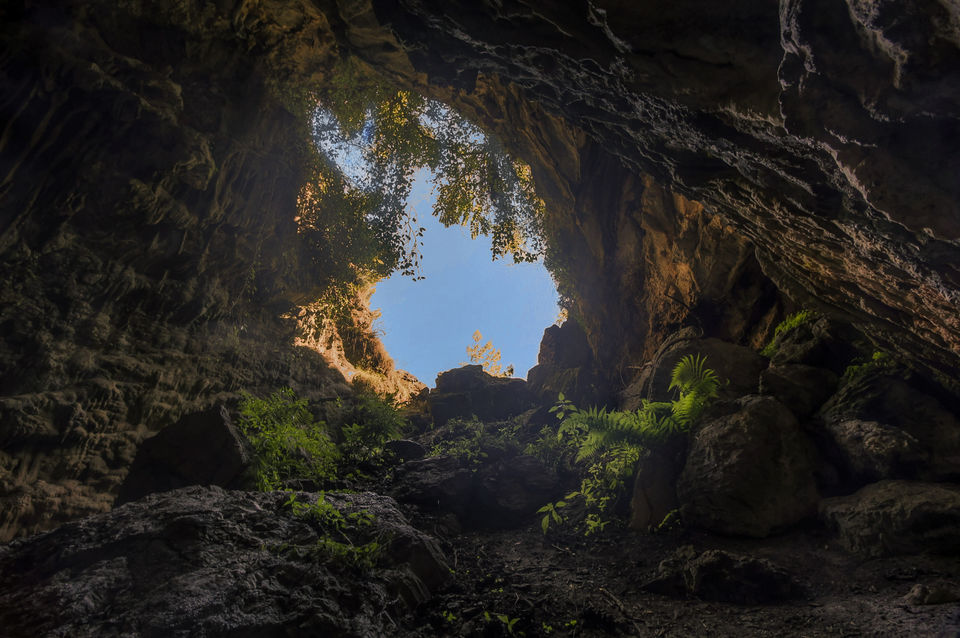 The trail is not frequented by many. It is the cleanest trail I have been on. No ecological footprints, no garbage strewn around, only raw nature around you. Soon we entered the higher reaches of the mountain and found ourselves amidst snow. The surroundings were all covered with snow and it was at that point, we knew we had made the right choice. Though the surroundings looked blissful, walking on snow is a demanding task and we were yet to cover 2 KMs in snow. Within no time the trek got even more challenging requiring us to double our efforts to carry ourselves to the top.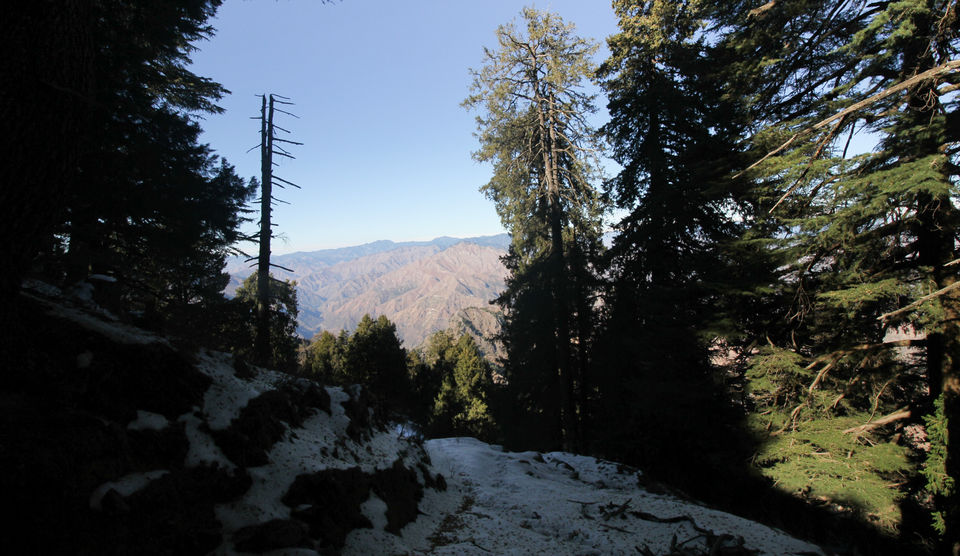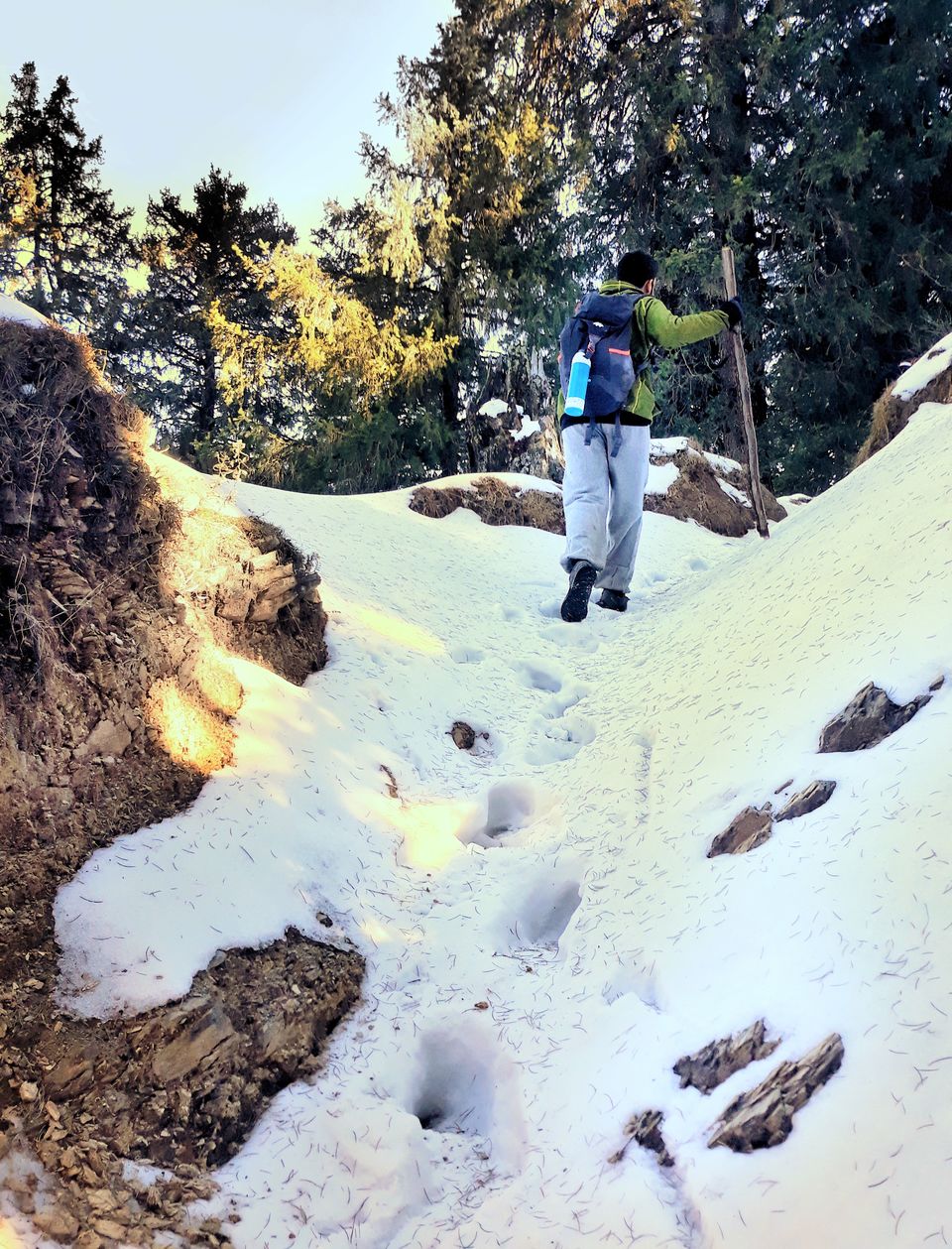 We spotted pugmarks of the Himalayan Bear on our way to the top. That is the closest we had come to the Himalayan Bear. Though it was exciting to spot the pugmarks I wonder what it would have come down to if we actually came face to face with the Himalayan bear.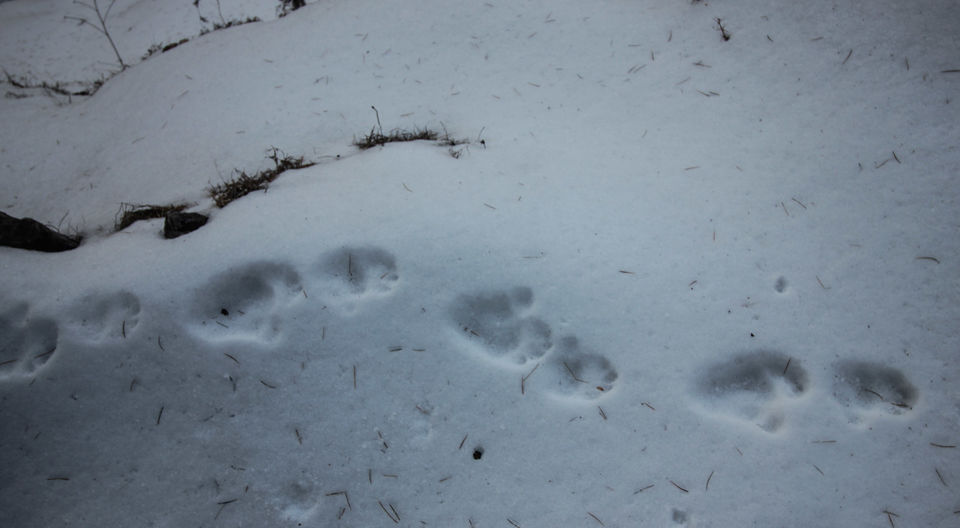 We reached the top around 3 P.M. That was 7 hours of climbing. We spent the next hour rolling over in snow and sliding down the slopes. Our joy knew no bounds.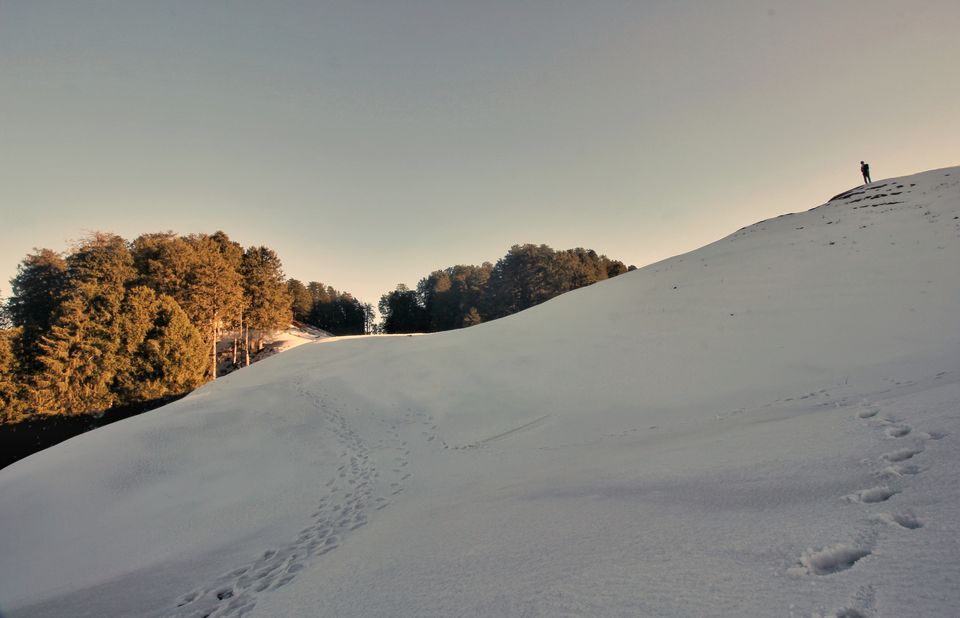 There is an ancient Shiv temple on the highest point in the region. Local shepherds pay their respects at the temple when they visit Moila. A small pond atop the mountain makes the location even more picturesque. This sprawling stretch of meadows is surrounded by dense forest cover which serves as a beautiful backdrop.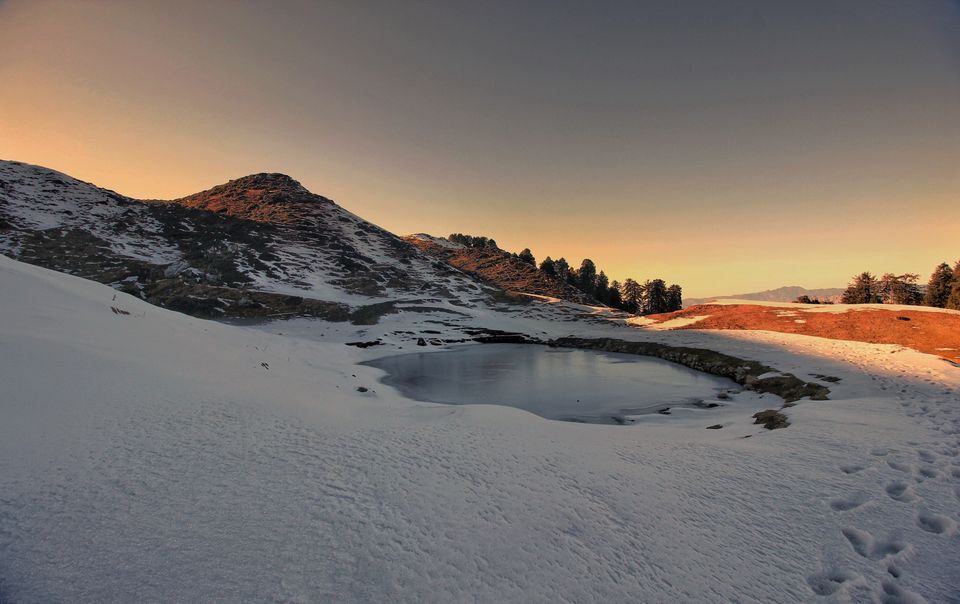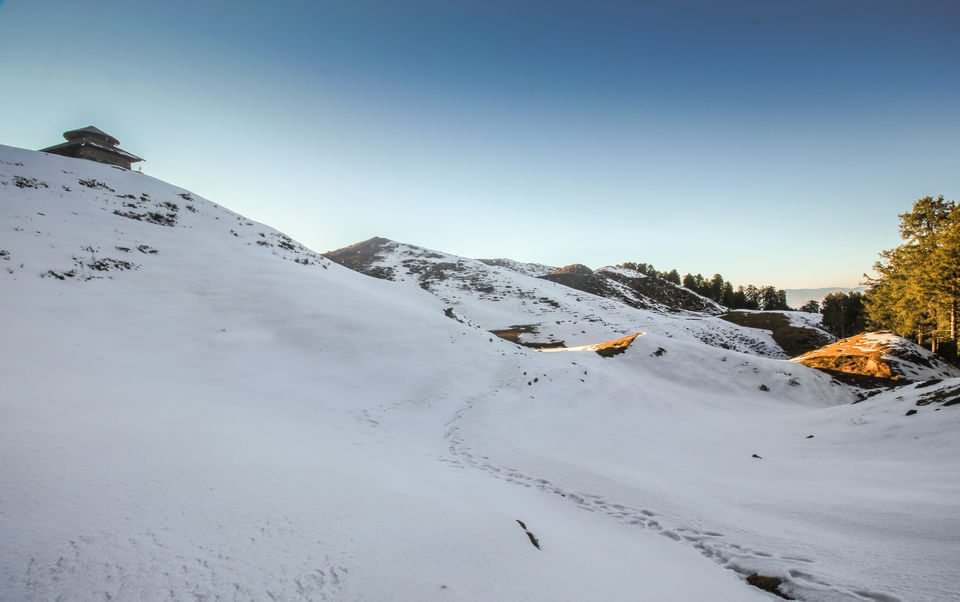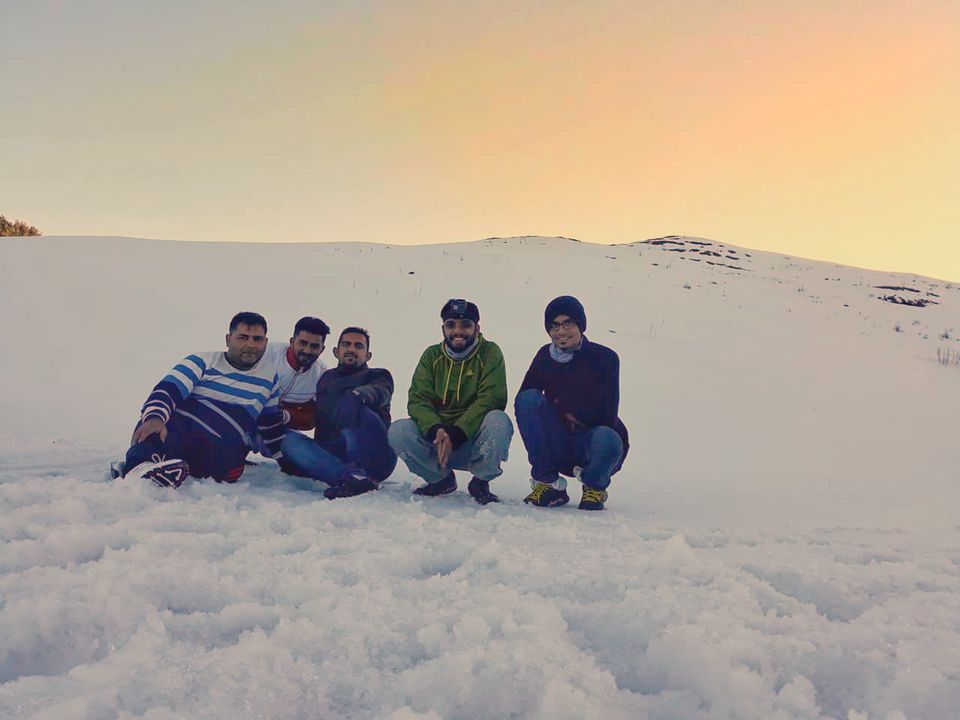 From the top you can see the Tons river which divides the states of Uttarakhand and Himachal. Moila top is also known for Budher caves. The entrance to the cave is a small hole and one has to crouch completely to enter the cave system.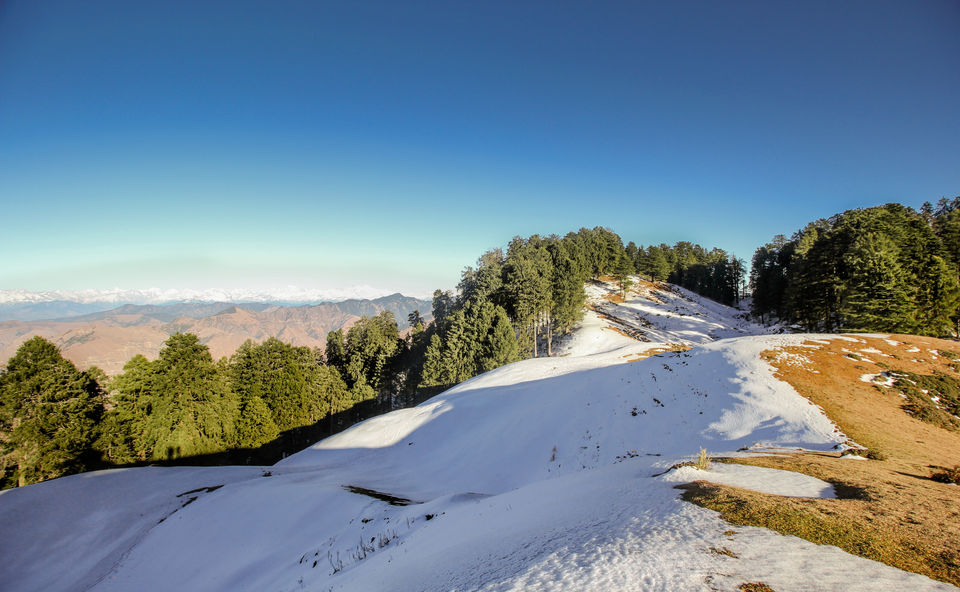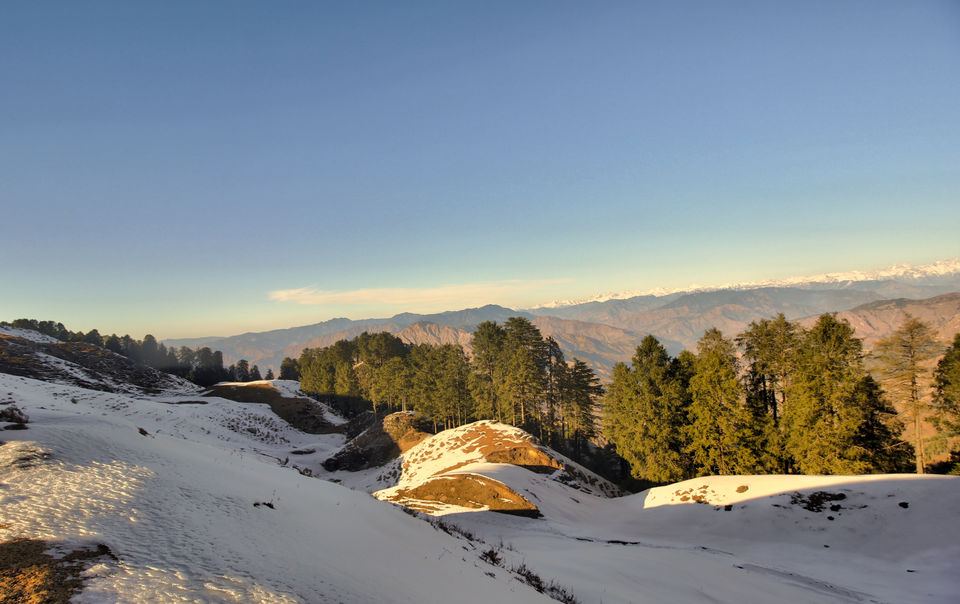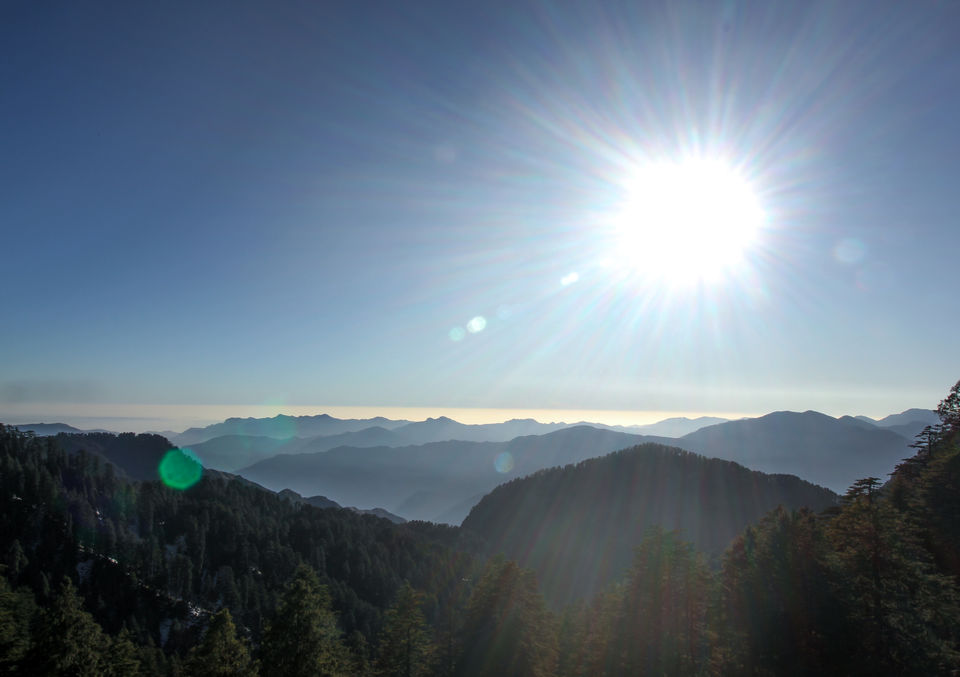 It was soon time for us to head down. We started descending by 5'0clock which meant we'd have to trek in the dark. We needed to cover the tricky parts before nightfall. It was soon dark and we had to completely rely on our mobile torches for visibility. As our luck would have it, we missed a turn and went off-trail. It took us an hour of bushwhacking, struggling, sliding down slopes to get back on track finally. Another fear was wild animals. Jungle cats and Bears are said to roam these forests. The last things we needed after getting lost was a face-off with wild animals.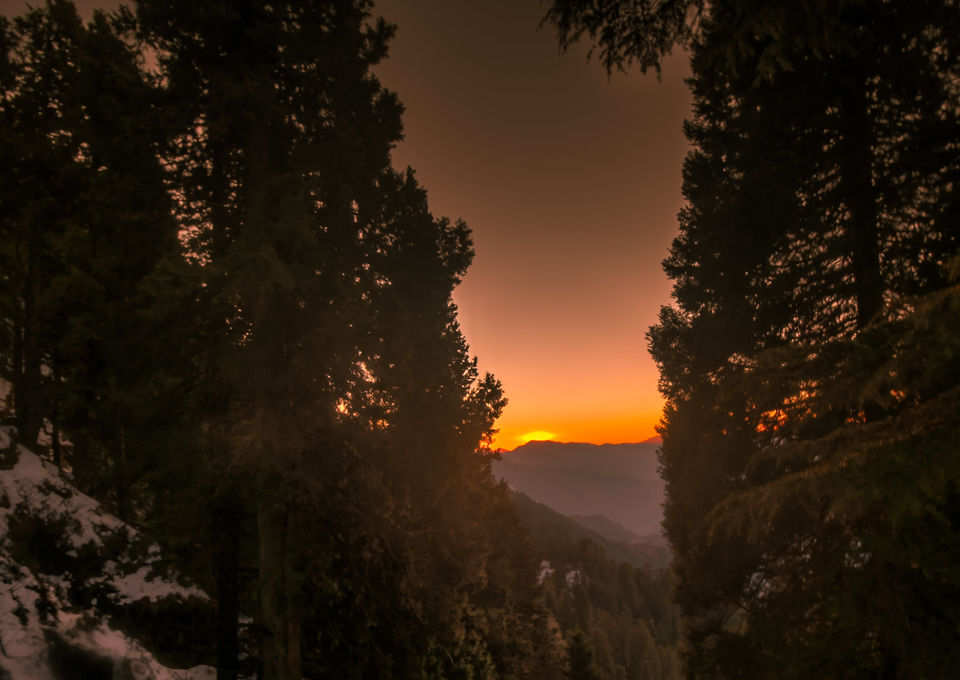 I thank my stars we were accompanied by local friends. Their expertise and knowledge of the area helped us to descend safely to the village. 10KMs of climbing in a day leaves your body exhausted. I could feel my thigh and calf muscles twitching the entire night. We were famished by the time we made it down. Once we got back to our homestay, we were immediately served hot tea and the heaters were set up quickly to help us warm ourselves. Today we had steaming hot chicken soup along with rice and bhakris for dinner which restored some energy. We decided to end the day early, as we had to leave for Dehradun the next morning and continue our journey to Himachal Pradesh.
We intend to come back with our camping gear soon in the near future and spend a good amount of time around the village getting to know the region better.

Here is a glimpse of the region during summers.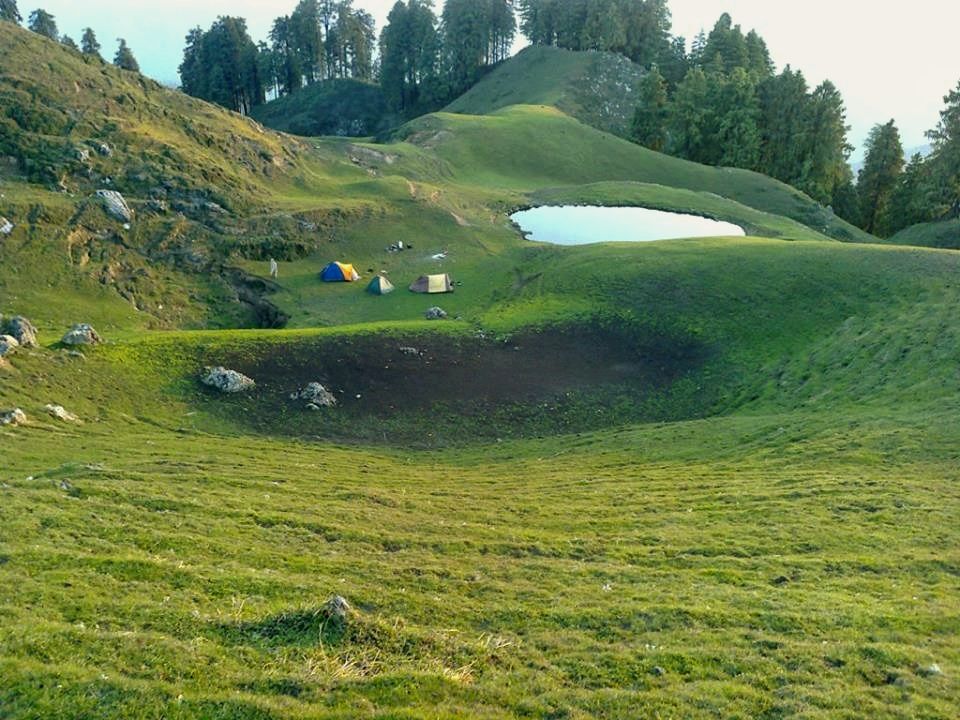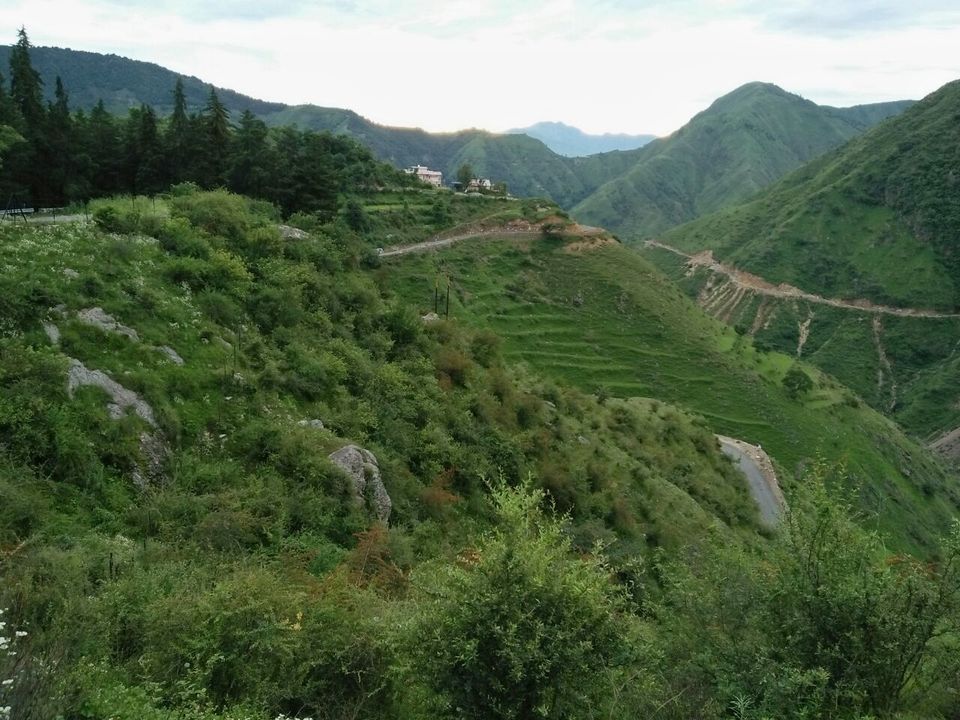 Gorchha is a paradise for people who like experiential travel and stay. The village is rich in experiences. You can either opt for the trek and if trekking is not your game, you can simply take strolls around the village and relax. The village is also a great place for digital nomads. It's an ideal place for freelancers who want to be location independent and are looking for a quiet place to work out of. However, you need to have your own data connectivity and a portable router if you wish to work out of here. No broadband facilities here but mobile network connections are stable.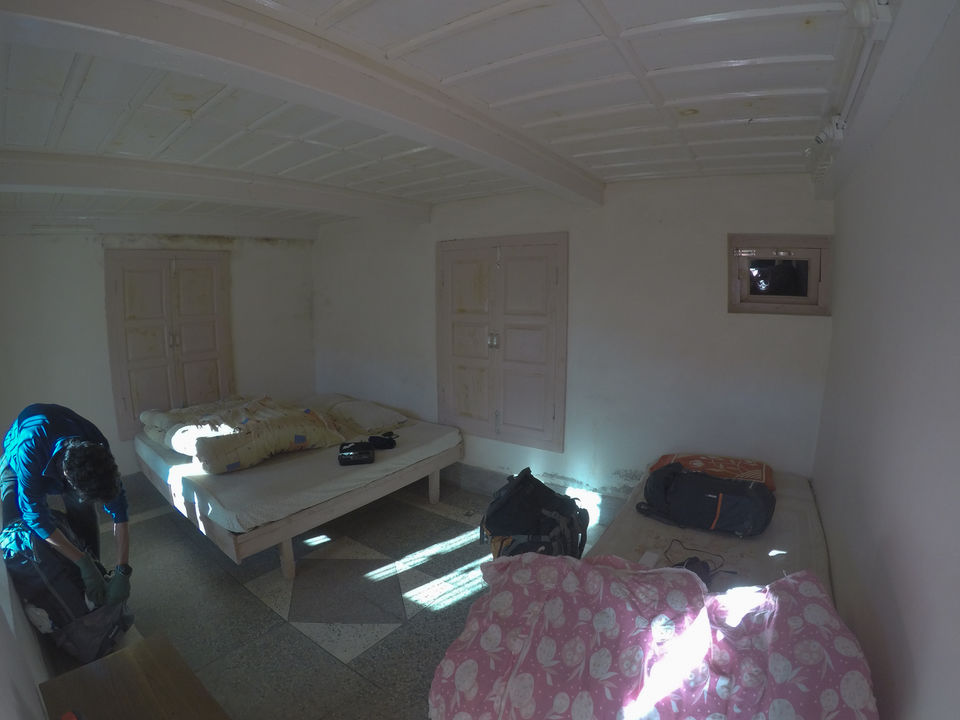 You'll have your own personal room as your working and living space. The rooms are spacious and receive plenty of natural light throughout the day to ensure you don't have a dull moment during your stay there.
Things to do around Gorchha:
• Visit tiger falls in Chakrata.
• Stay at Koti Kannasar.
• Visit Deoban.
Wanderbuff adventures can design an all-inclusive itinerary around the region which is low on cost and big on experiences.
The village has been gaining popularity amongst travelers for the experiences and views it has to offer. To encourage travelers to keep the place clean and green, a fine of 2000/- has been imposed on anyone if seen littering the trail with trash. It is our duty to conserve the ecosystem around us and it's time we all start doing our bit. Realizing the consequences of our actions is important.