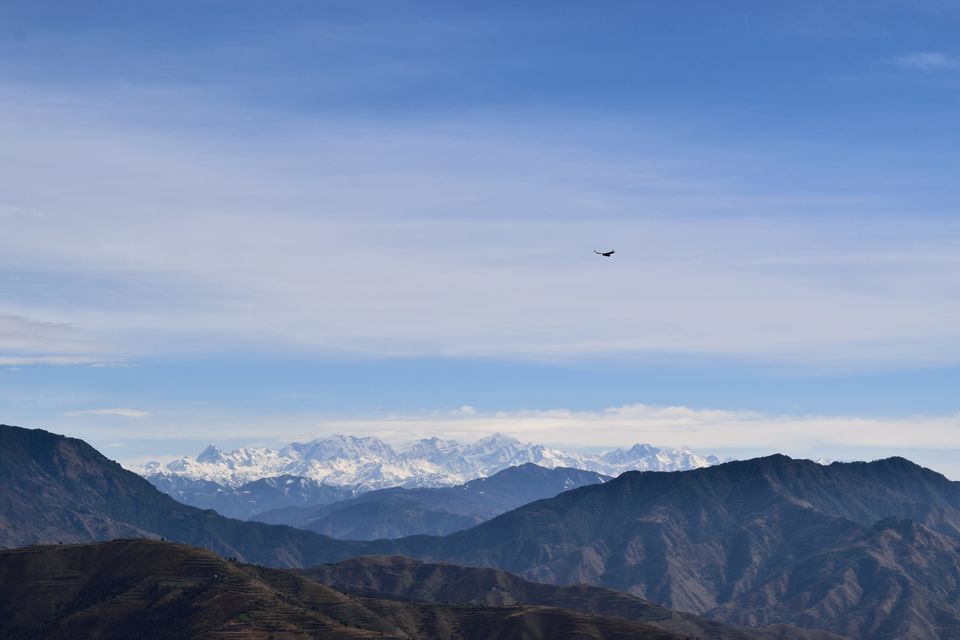 Tiger Falls is a waterfall located in a hamlet called Chakrata which is 100 kms from Dehradun, Uttarakhand. It is said Tiger Falls Chakrata because the legend says when the water hits the ground in full force the sound it produces similitude with that of Tiger's roar. It is a great place for nature lovers, waterfall lovers and bird watchers. Also, one can do river side camping and bonfire which is a lifetime experience in a short weekend trip. At Tiger Falls Chakrata, there is a local shop, which is owned by a very courteous person. He will provide you with all the facilities. A place where you want to get lost into profound conversation with your loved ones and friends. Small camp site completely surrounded by Kumaon Mountains and gushing river flowing by the side, if it is a clear sky, then strong moon light will add cherry to your cupcake. An ideal place to spend your weekend.
Itinerary for Tiger Falls Chakrata:
Day 0 : Delhi to Dehradun
There are many buses running from ISBT Kashmere Gate for Dehradun. Take an overnight bus to Dehradun at around 11:30 PM from Delhi. You will reach Dehradun early morning.
Day 1: Reach Chakrata from Dehradun ISBT
Chakrata is 90kms from Dehradun. To reach Chakrata one has to go to Vikasnagar, it will be around 1 hr journey in local bus transport from Dehradun ISBT to Vikasnagar. There are ample of buses to reach Vikasnagar so don't worry.
Once you reach Vikasnagar you have to board a shared taxi jeep to Chakrata , a 2 hrs journey it will be. The jeep will drop you at Chakrata taxi stand. Have some food and enjoy tea with superb view and pleasant weather. Now you have 2 options either hire a taxi and go to Tiger Falls which is bit costly or best way is you can trek from Chakrata to Tiger Falls (Recommended). Take help from locals they will guide you trek-able way to tiger falls. It is a short 5km trek. Once you will reach Tiger Falls Chakrata you will find a tea shop there. You can pre-order your lunch and dinner, trust me food is really very tasty and very cheap. Enjoy the enchanting views from tiger falls and obviously the roar of lion - The tiger fall itself is a hidden treasure in Uttarakhand. You can jump in the little pool, unlike Kempty falls , this pool is completely natural. Just sit there and enjoy the waterfall. You can pitch your tent near river stream, there is a flat land on the right side of bridge near river there you can pitch your tent and lit bonfire. Local will help you lit fire they are very humble people. Now turn ON the music enjoy your food and just enjoy the vibes and aura of this magical place. You can't ask for a more perfect weekend than this.
Day 2: Way back to Delhi
Wake up at around 7-8 AM, have some breakfast and tea. And trek back to Chakrata taxi stand. This time you will face little exhaustion because it is steep climb but not so steep. You will cover 5 kms in 3 hours. You will see whole panorama of snow capped Himalayas during your trek. Once you reach Chakrata you will get shared taxis going Vikasnagar. Reach Vikasnagar from there so many buses to Dehradun will be available. Once you reach Dehradun you can board public transport bus to Delhi from ISBT Dehradun.
Have fun and share your experience with Tripoto when you come back from Tiger Falls Chakrata!!!