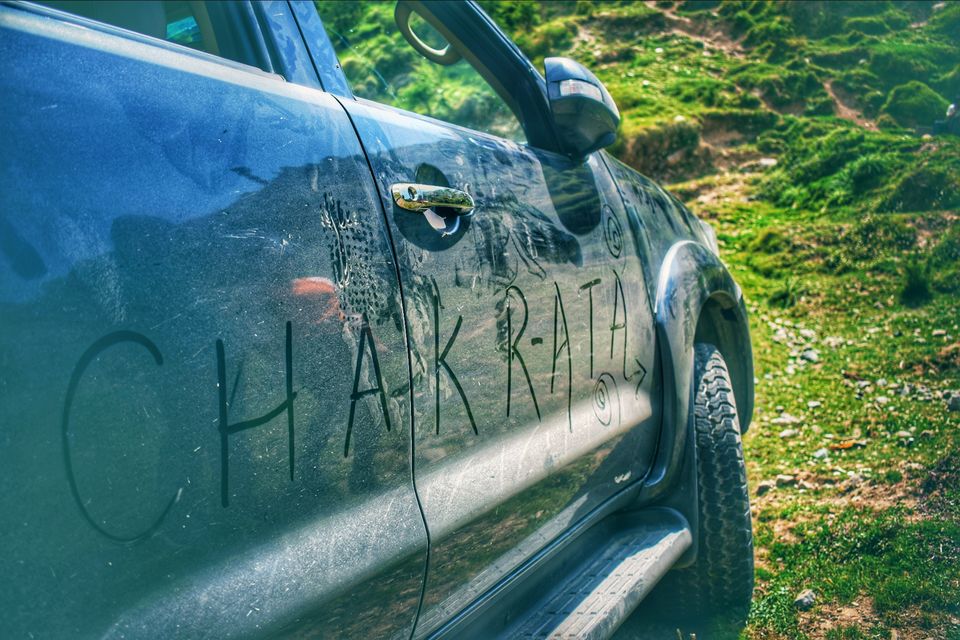 It's around 12.30 at Thursday night. I just went to bed. Suddenly I heard someone knocking at my door. I opened the door.. "Wanna go to Chakrata?"- my friend asked. Who will say "no" to a road-trip?? That too when I was the one who used to irritate them with " Let's go to Chakrata" all the time!!!
Now a little flashback. We were a bunch of new recruits undergoing our residential training program. During training, we got to know about Chakrata- a less explored cantonment town in Uttarakhand, 98km from Dehradun. Since we were under strict discipline due to our training schedule, we always wanted a break from our busy daily routine to enjoy the freedom during the weekend being away from the hustle n bustle of Delhi!
Now back to the present scenario. After saying "yes", I went back to my bed. Then next morning they told me that everything's set and we are going to Chakrata.. Finally!! Last night they booked a car that too "Fortuner" as I used to tell them always(so sweet of them😍). So it's Friday and after our class, we will be off for our long awaited Chakrata road trip. Yaay!!
A long day. We all were waiting for 5pm. Our class ended and we, 7 of us, ran like anything. Then changed into casual, took the backpack and set off.
We started around 6pm from Gurgaon in our self driven Fortuner. One friend is very fond of driving, so he is almost always ready for a road trip. Thanks to him. We stopped for our dinner at Haveli at Karnal by-pass. After that we stopped at Yamunanagar for Tea and a break. Three from our gang were driving the car time to time. When we reached Mussoorie, it was early in the morning.
We found one open shop at that time where we had our breakfast with Maggie. Then started for Chakrata and reached our hotel "Snow View" around 7am. We all were damn tired after a day-long class, then the whole night journey. But we were short of time too. Since we had only Saturday and Sunday morning to explore Chakrata. So we freshen up, had breakfast, got ready for "Chakrata day out". First we roamed around our hotel a bit, took photos, now the real work where to go first. We came to know about two places- Tiger falls which is a bit far and Budher cave at Moila top which is nearby. We decided to go to Moila top as it's already 12.30 pm. After a 2 hours drive, we reached a place from where we had to walk for Moila top. We started our walk around 2.45 pm and after an half an hour walk we reached Budher forest camp. It is a 2.5 km Trek through pine forest to reach the Moila top. It took around 45 minutes to reach the top. When we reached, I just got awestruck. Coz the pine forest ended and a vast stretch of green meadow/bugyal was in front of me!! It was simply an awesome view. Everyone of us was happy like a kid. We enjoyed a lot with loads of photography, roaming around, running here n there. At the top there were a old temple, a small pond and Budher cave to explore. Some locals took their herds of sheep for grazing. Slowly the sky got covered with thick black clouds and it was about to rain. So we had to hurry back and on our way back it already started raining. We reached to the forest rest house and waited for the rain to stop. Then luckily we got a small truck which came to the forest rest house and reached to the road where we kept our car. Then we had tea from a roadside tea shop and left for the market area of Chakrata. We roamed a bit there, had some food and came back to our hotel. In the hotel there were other groups too who sat outside having fun. We also sat out side and chatting, listening music. The people from the other group were making noise like anything disturbing the other guests in the hotel. After sometime they left, and we still were sitting outside. Everything was fine till then, and as we were tired like anything we were just about to go to our rooms and sleep. But... An unforeseen twist came!! Suddenly the owner of the hotel with 2-3 other people who were already drunk came and started shouting on us. What we understood that someone from hotel called him and complained about those guys who were making noise. Since they already left and we were there, the owner thought we were the one. He was not in the state to listen and understand anything and an brief argument followed by a minor scuffle was there. They even started to threaten us. We got so pissed off with his nonsense behaviour that we decided to leave the hotel. And it was around 12.30 in the night. Then we took our backpacks and just left the hotel.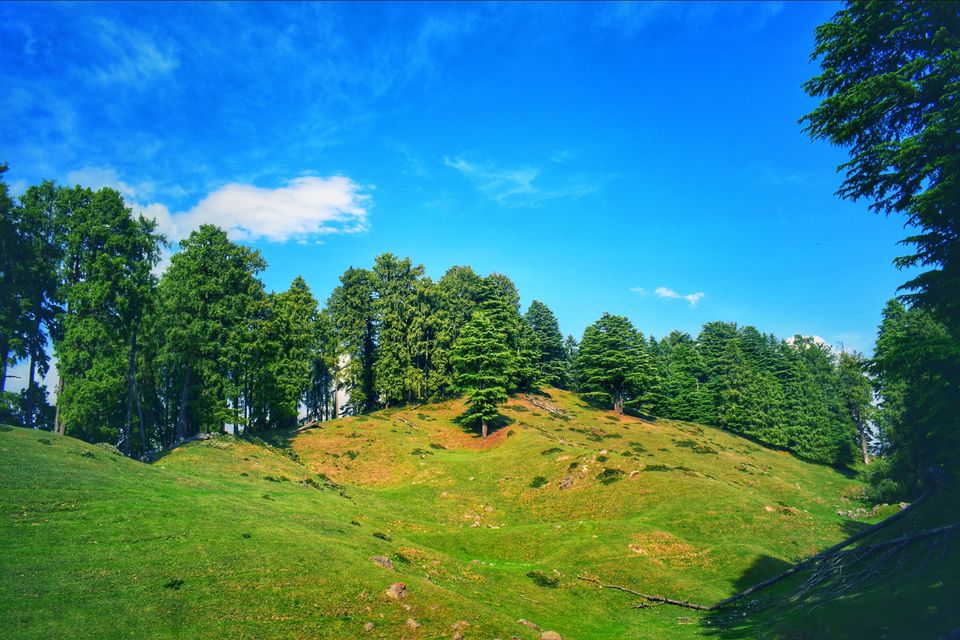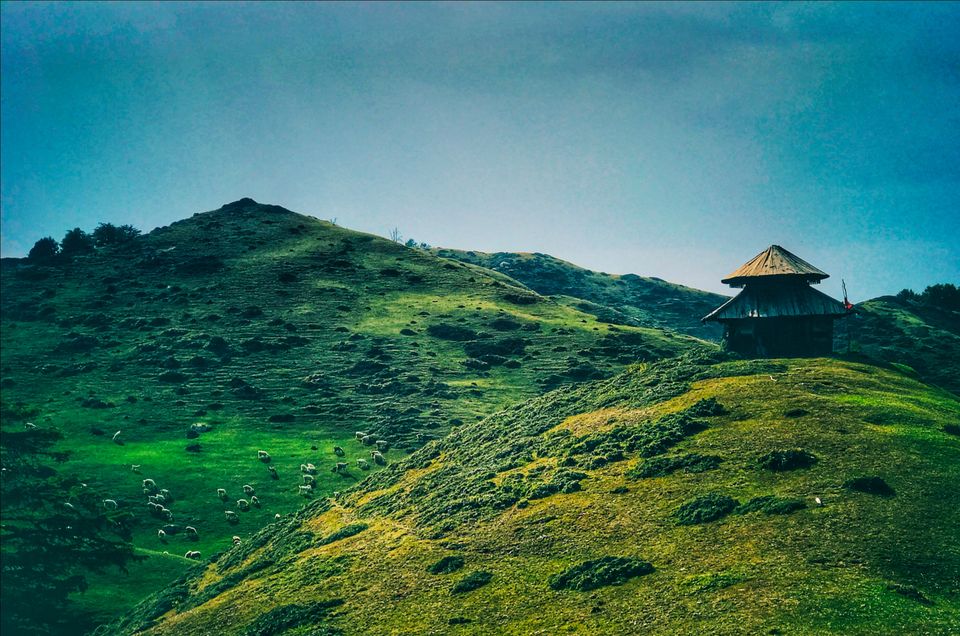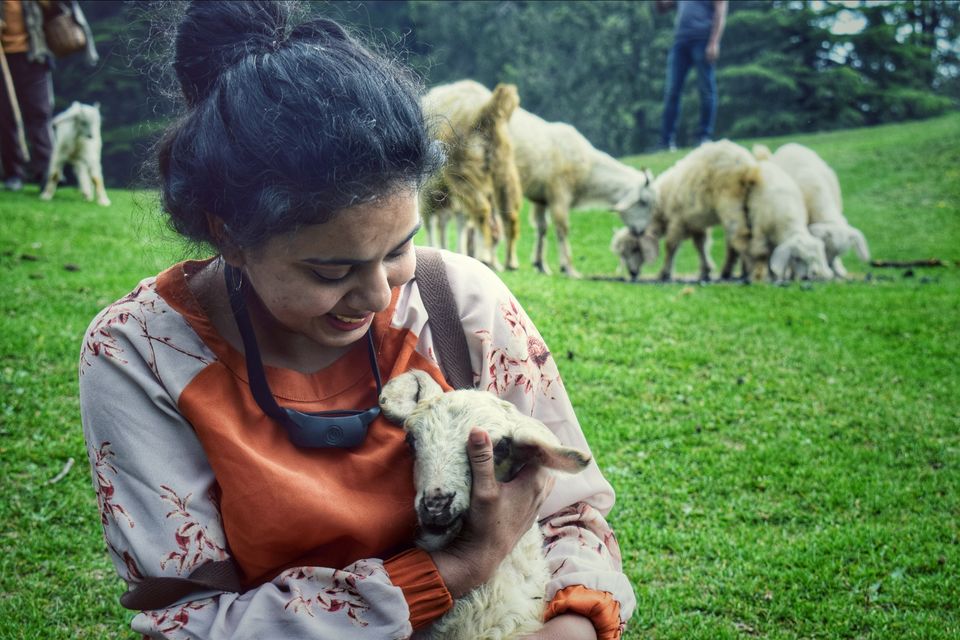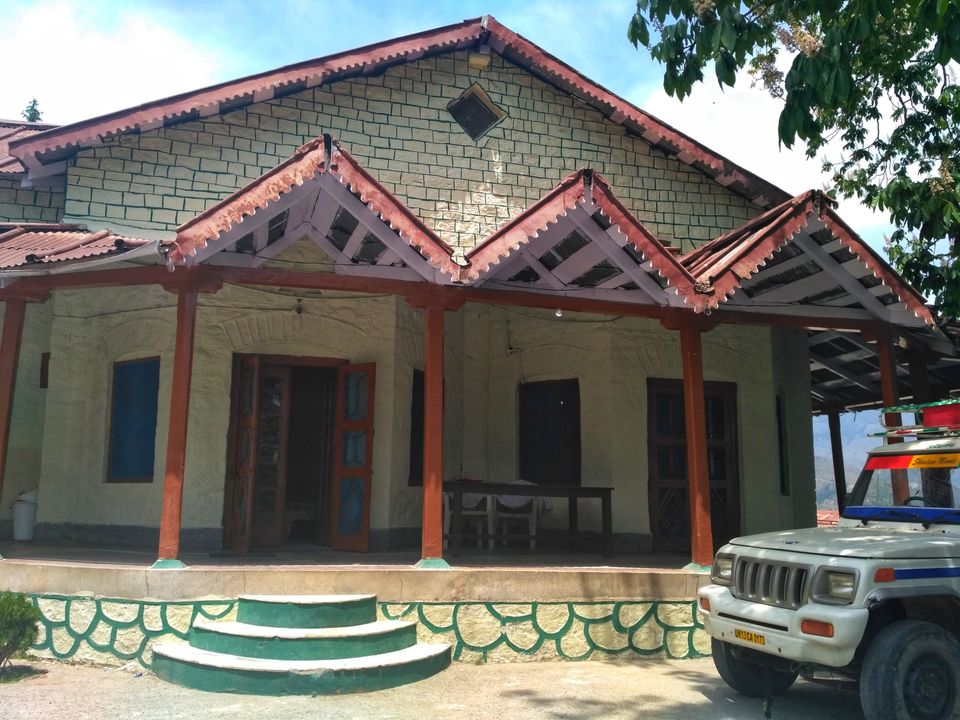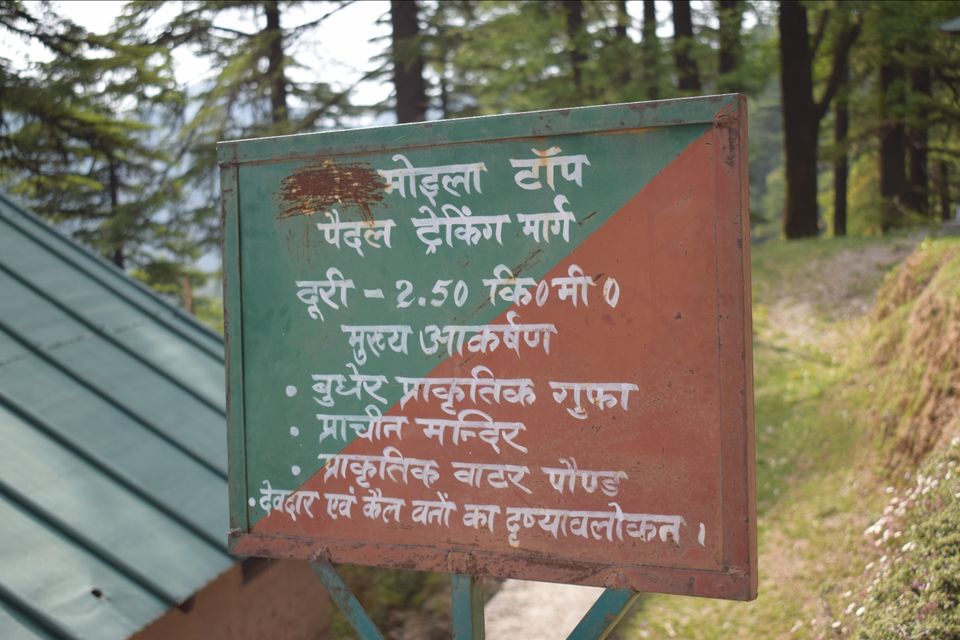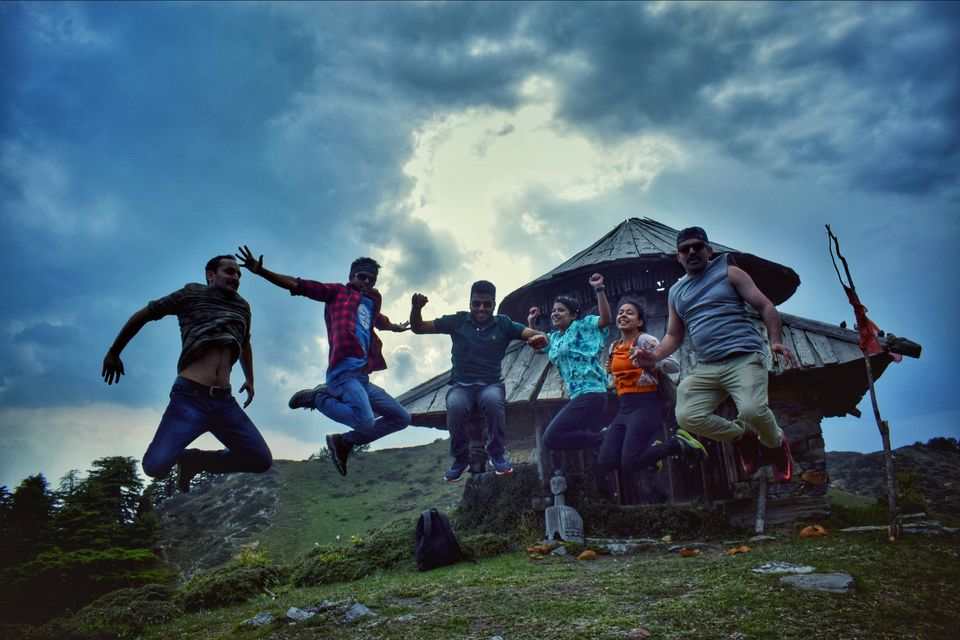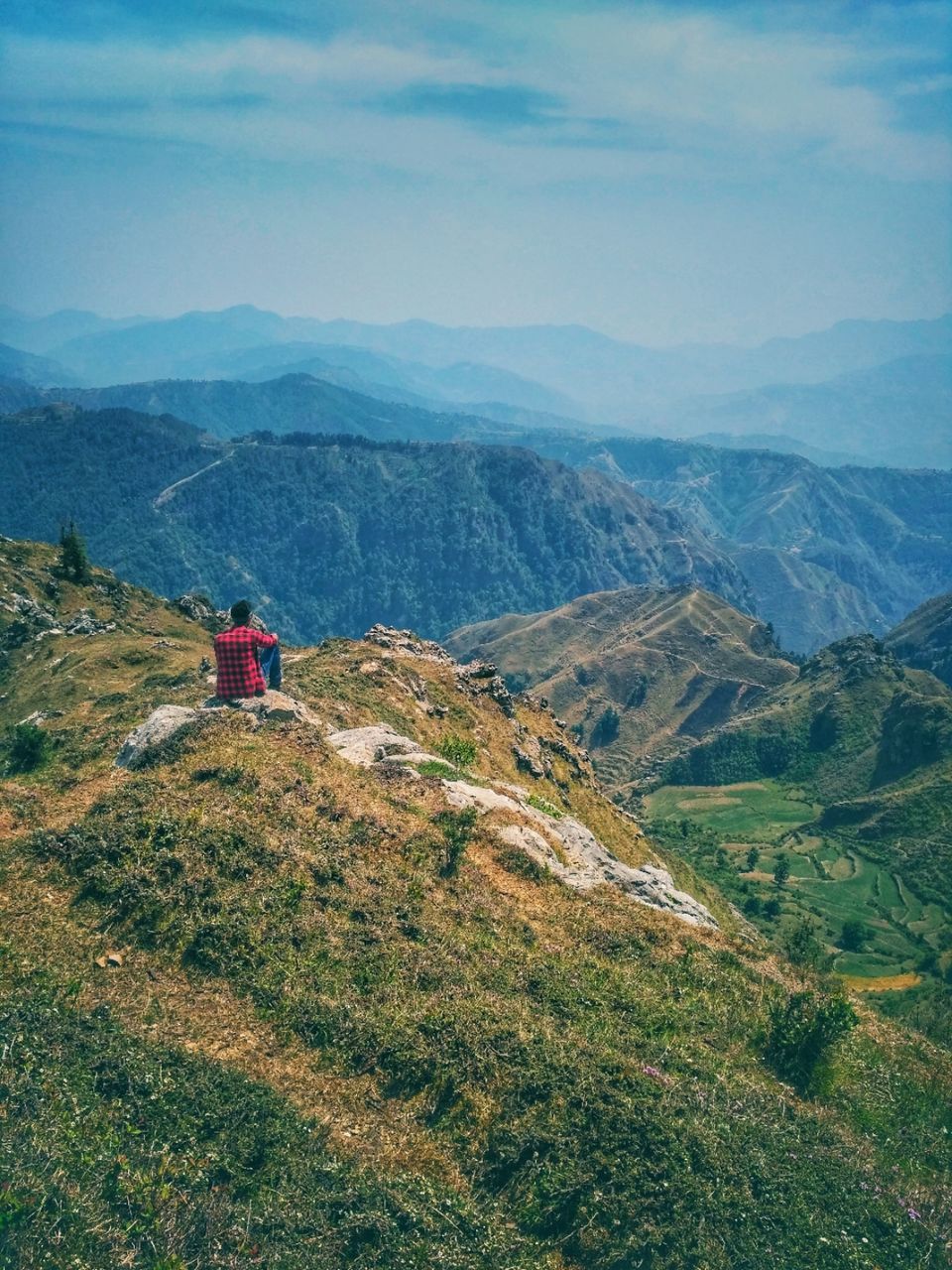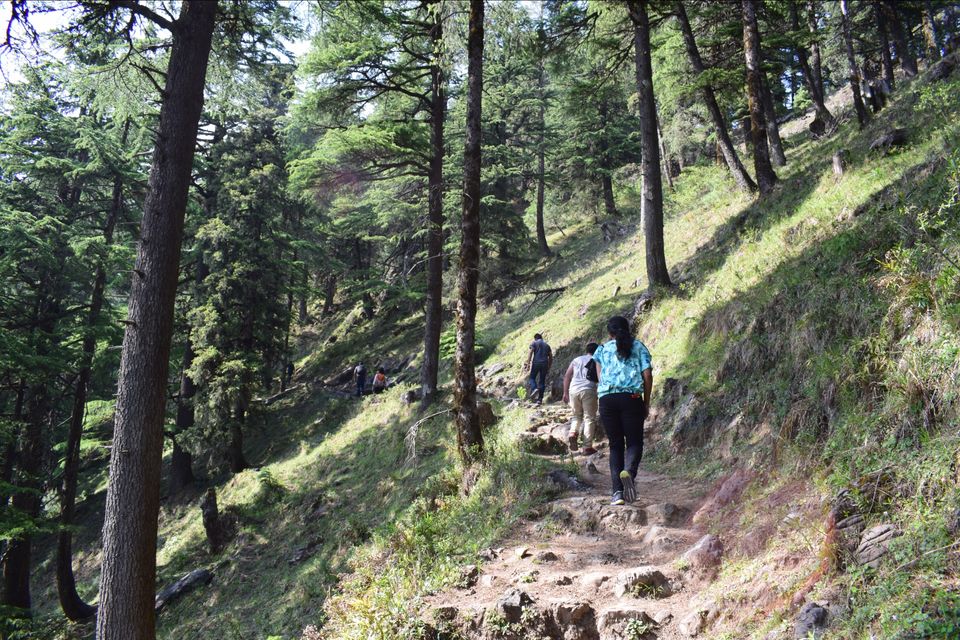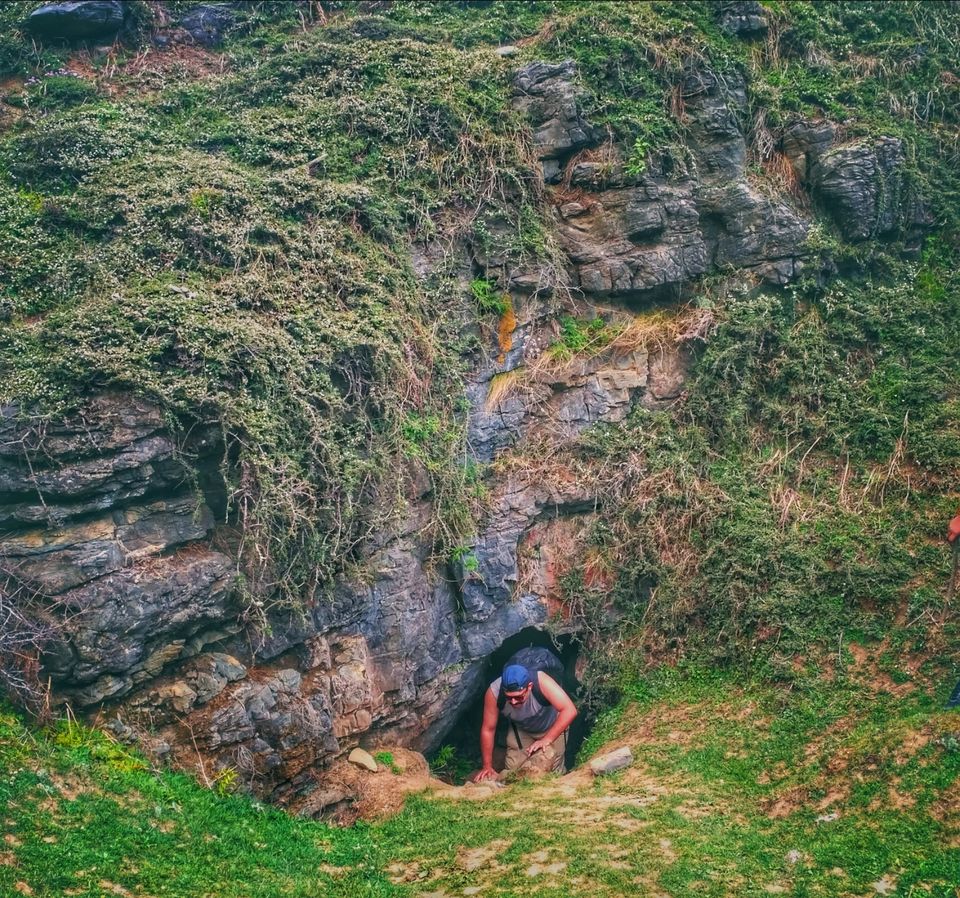 First we decided to search for another hotel. But it was already too late and there were not many hotels. So we decided to go. Now some people were suggesting to stop at Dehradun. But we were too tired to think anything. So we decided to go back to Delhi. In the morning again we stopped at Haveli at Karnal for breakfast. Around 12 we reached Delhi. And thus our most awaited, unexpected adventurous Chakrata trip ended..
Note:
Delhi to Chakrata distance is almost 320 km.
It took us almost 12-13 hrs to reach including all stops and traffics. We took the route through Karnal bypass. We rented our car from www.mylescars.com and booked our hotel through MakeMyTrip.com.