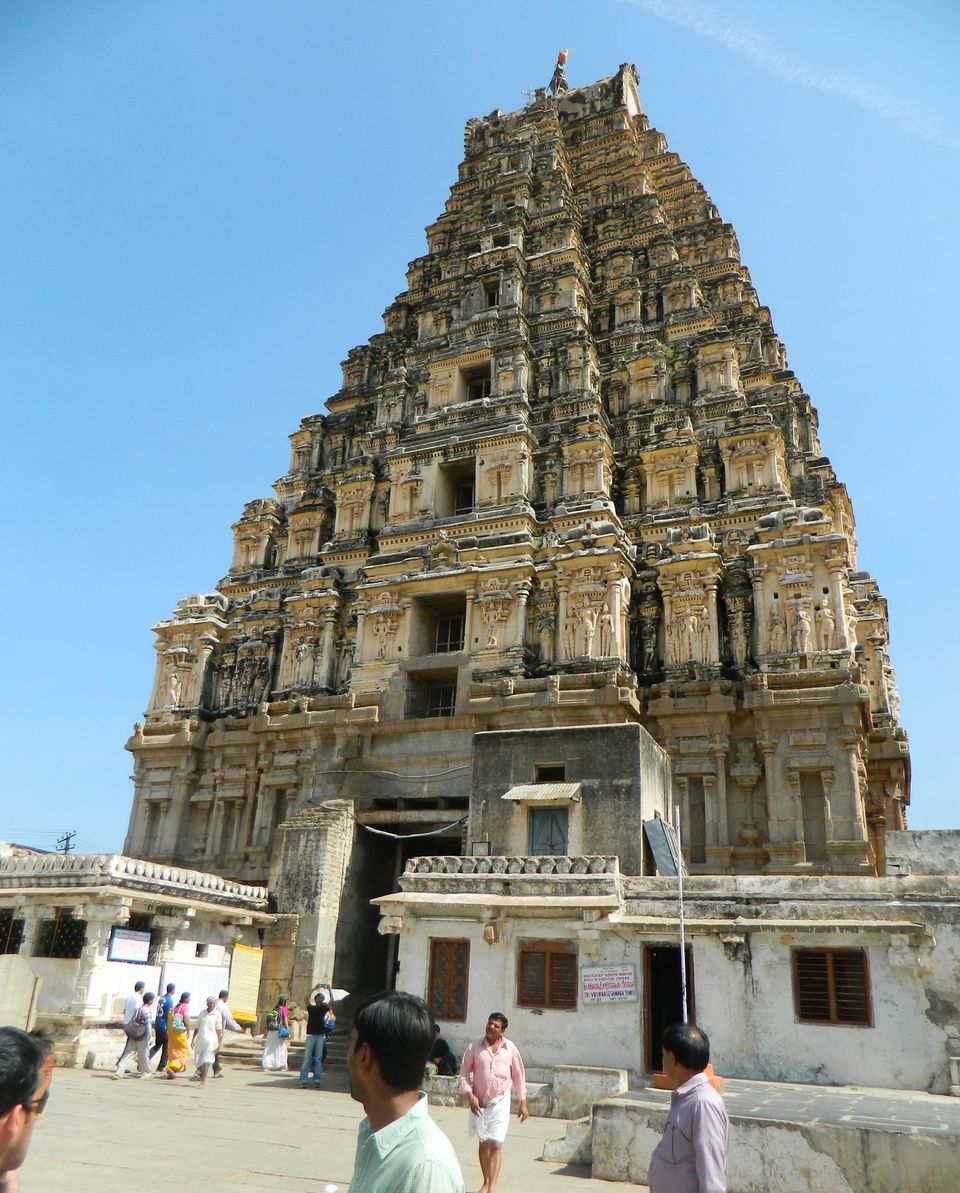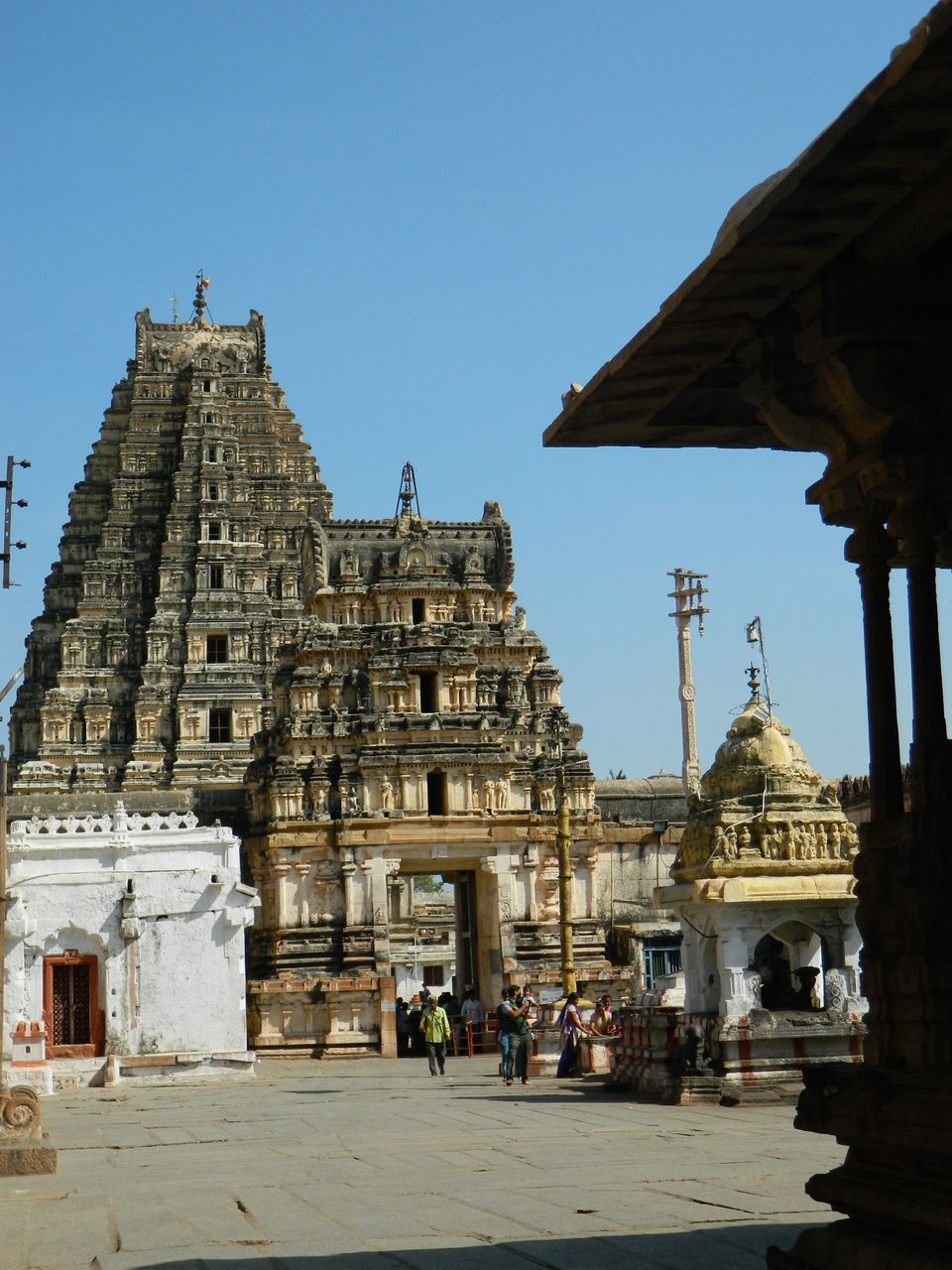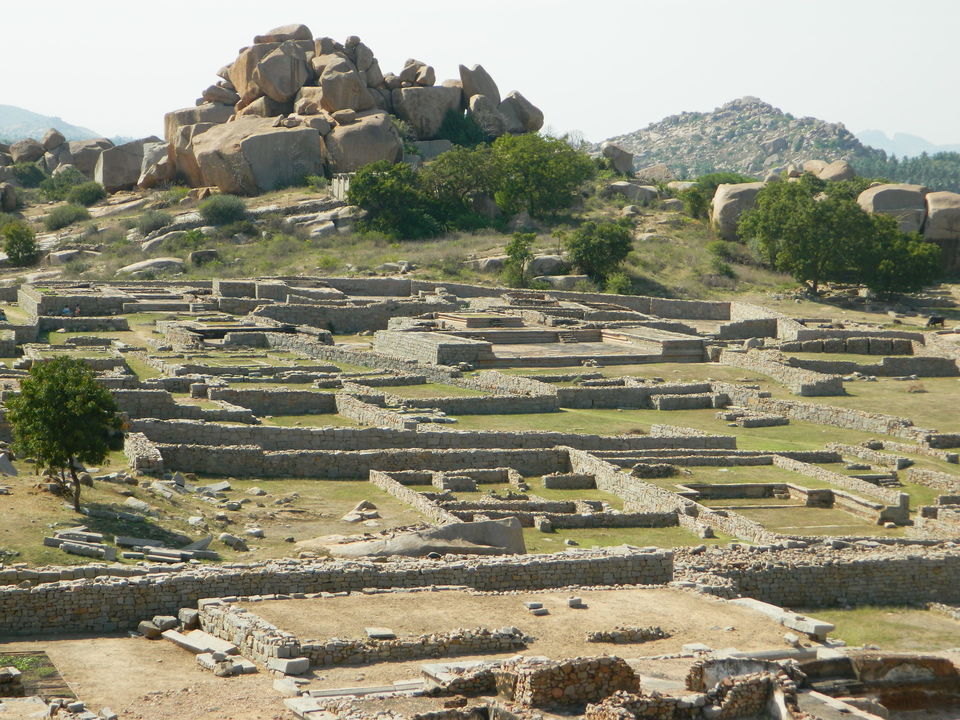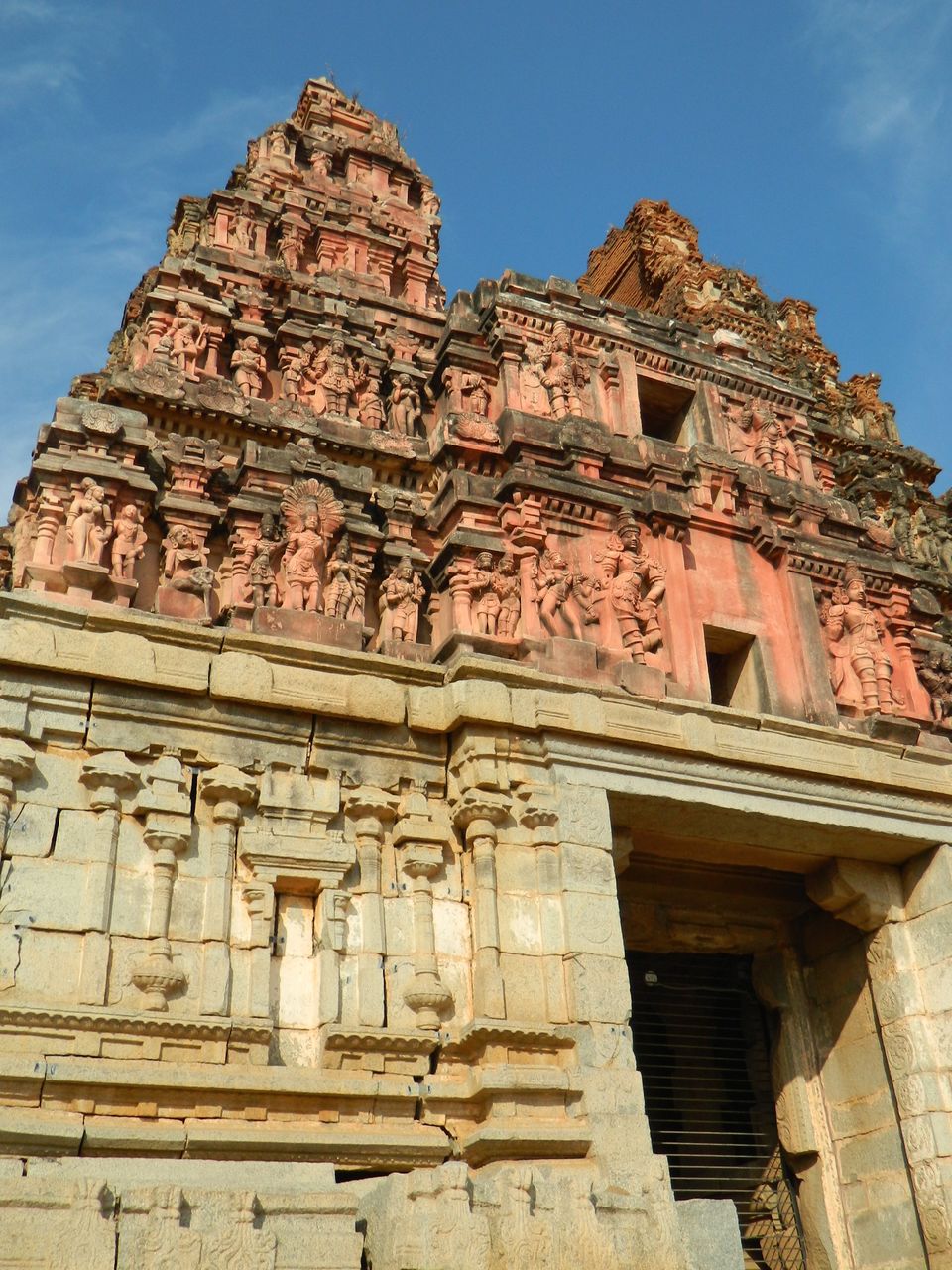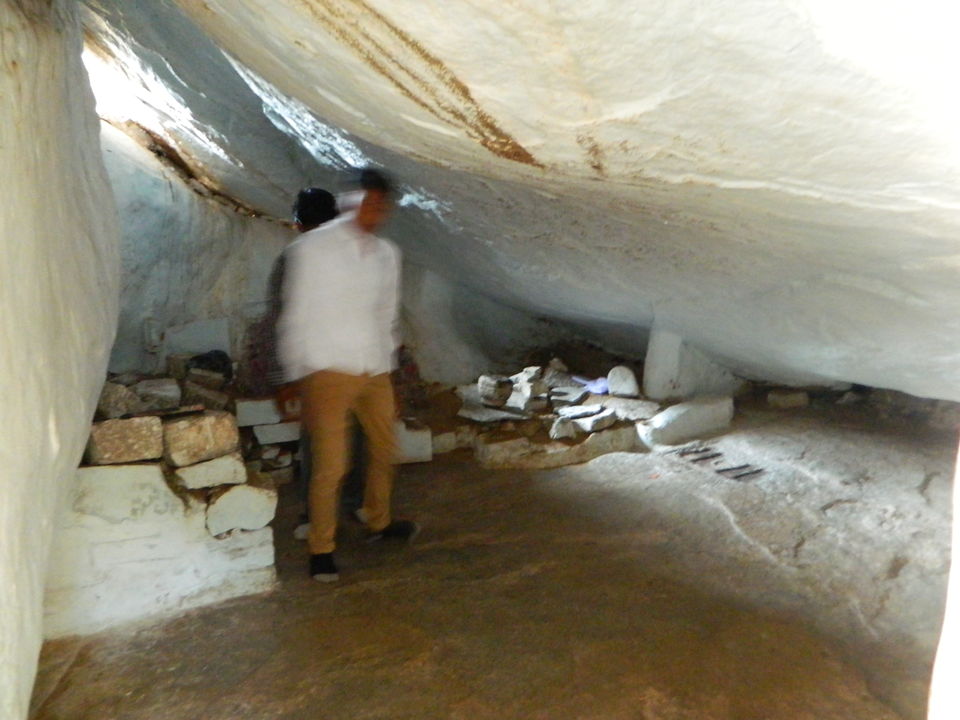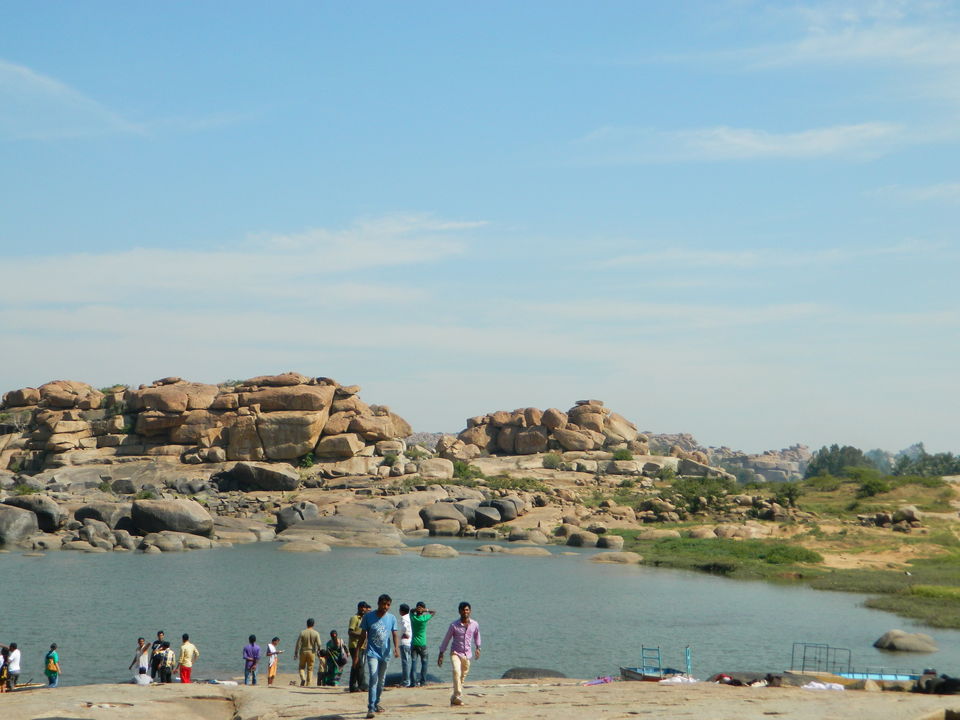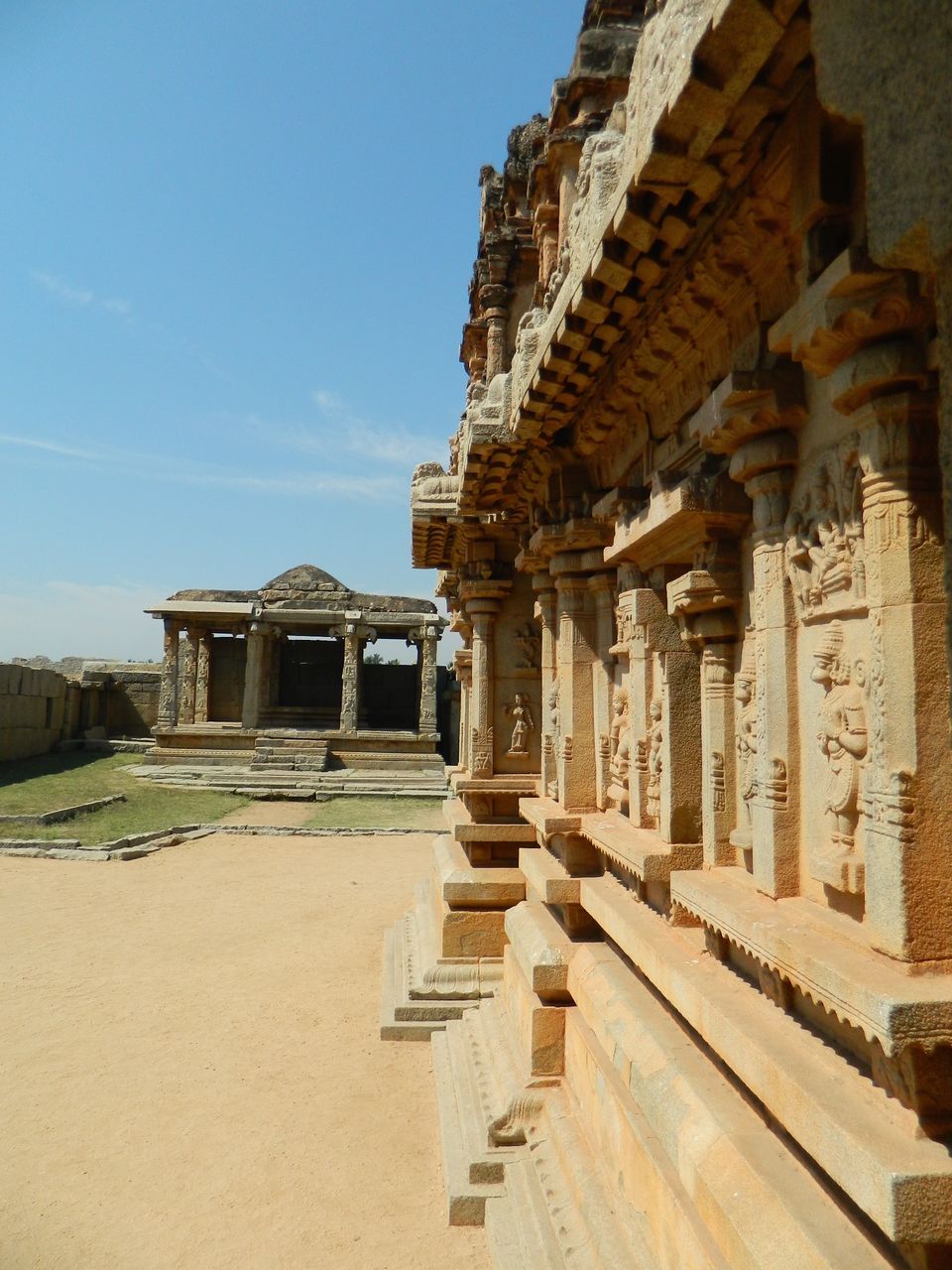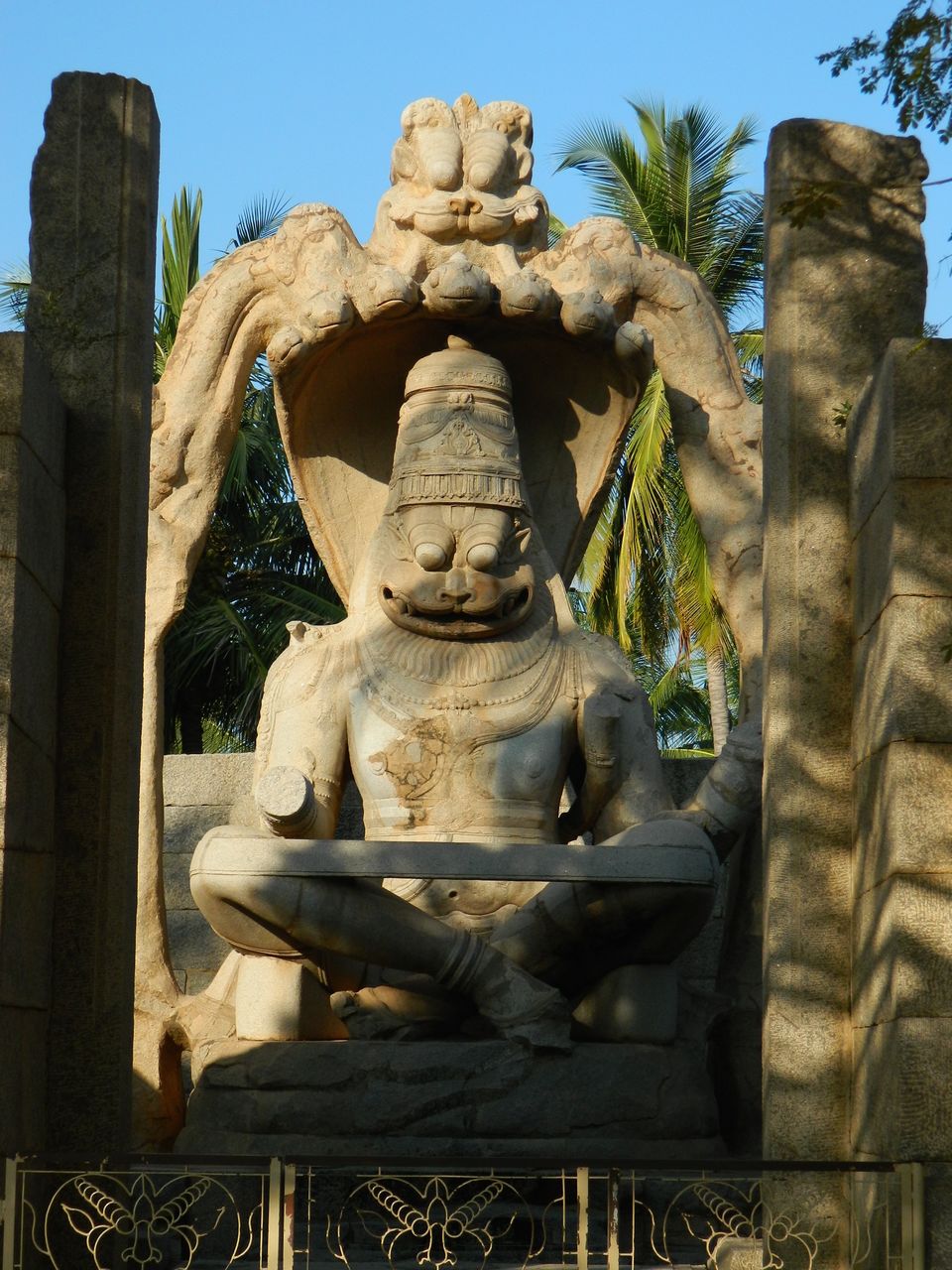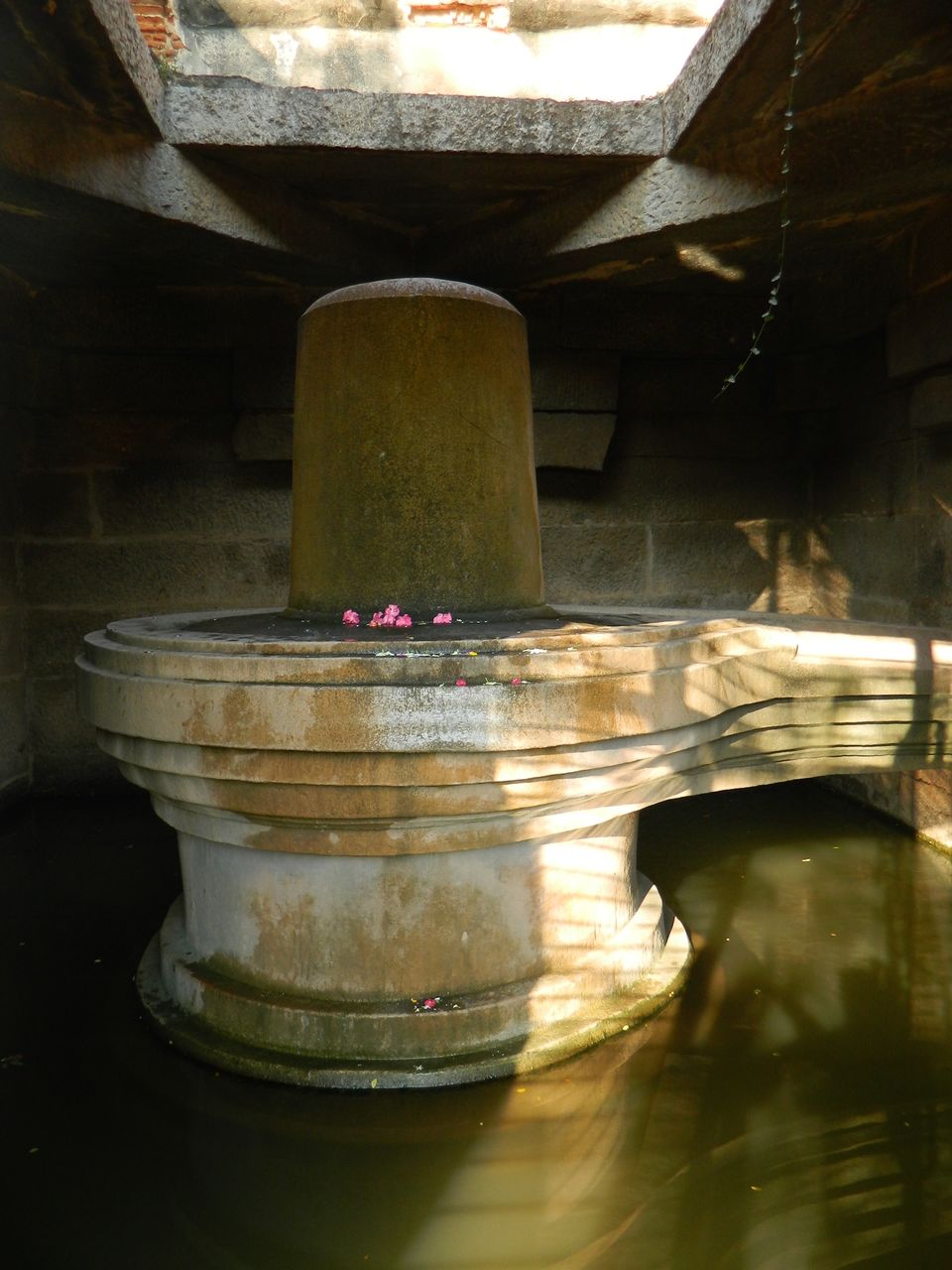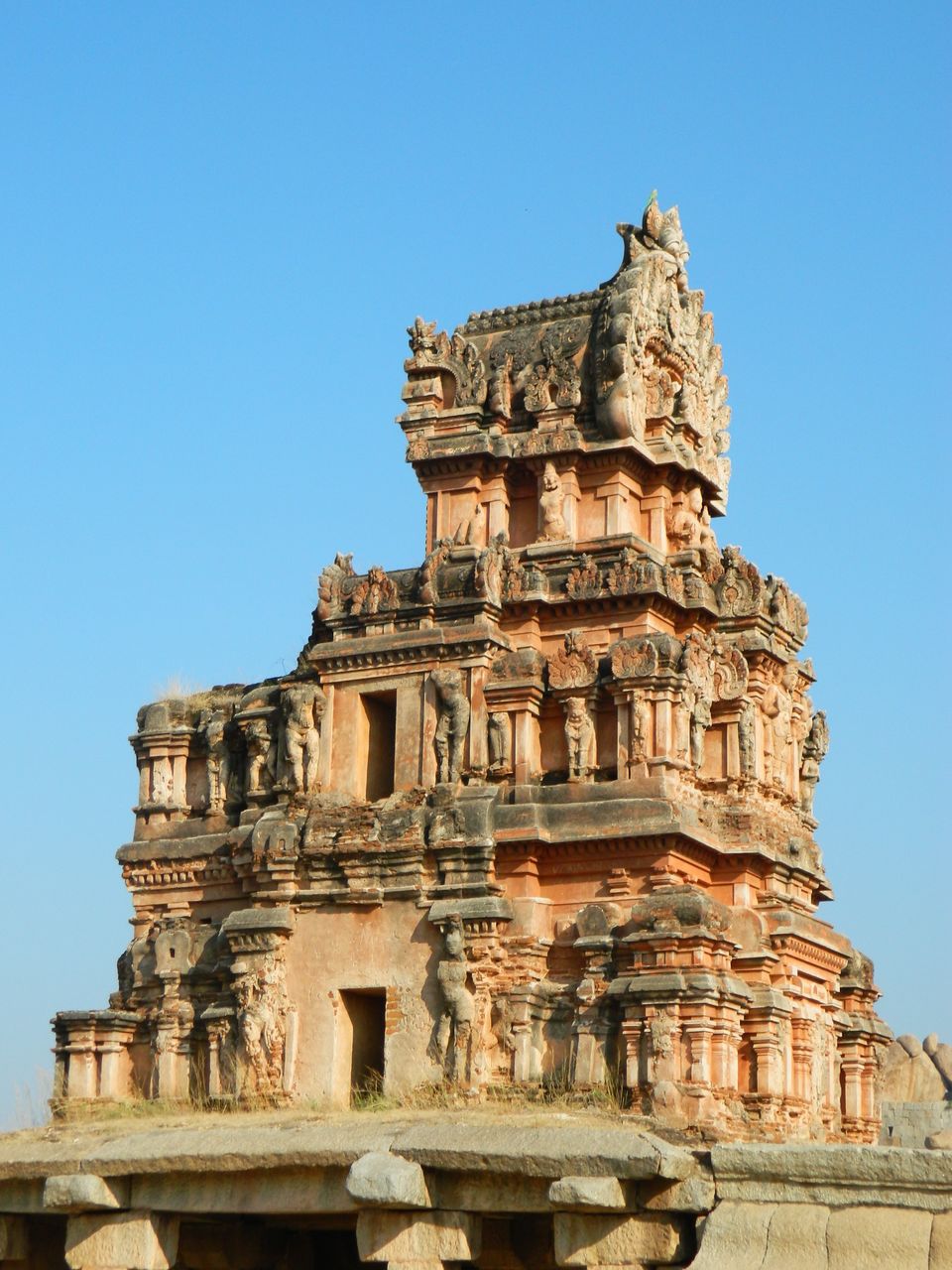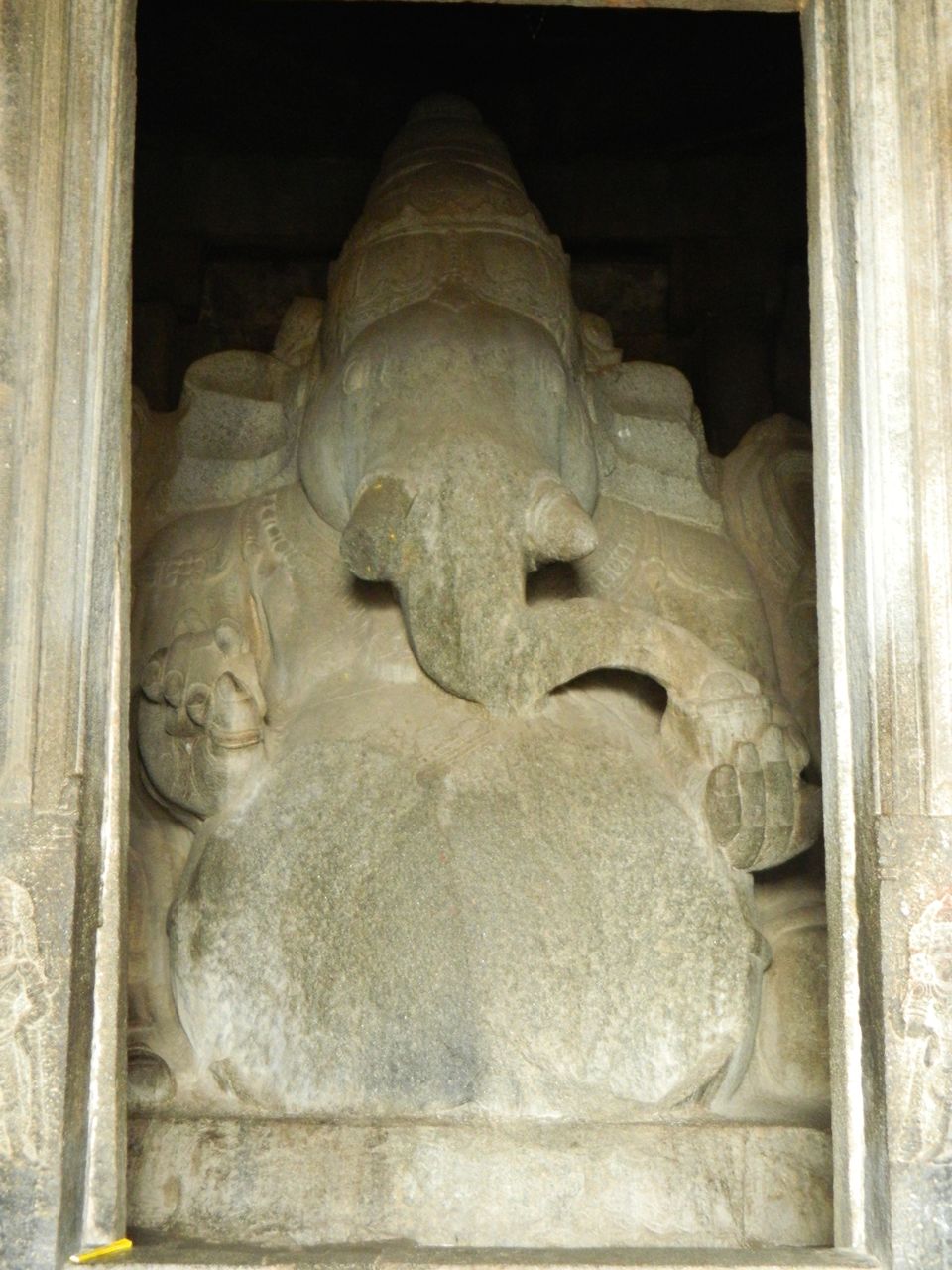 I have been attempting to visit the majestic ruins of Hampi, the imperial capital city of Vijayanagara Empire for last 15 years which has been finally achieved with the help of my colleagues when we ventured on a road trip from Hyderabad to Hampi. I flew down from Delhi to Hyderabad on an Air India flight - a cheap ticket I had managed to book in one of their low season offers just on the eve of Republic Day. After a night-stay at Hyderabad, early morning we drove to Hampi. We stopped by at Karnool for Breakfast. The Road on NH-7 are excellent and can beat any other world highways. From there we took a state-highway which was in a big mess but the experience of driving through cotton fields with black soil all over was quite unique.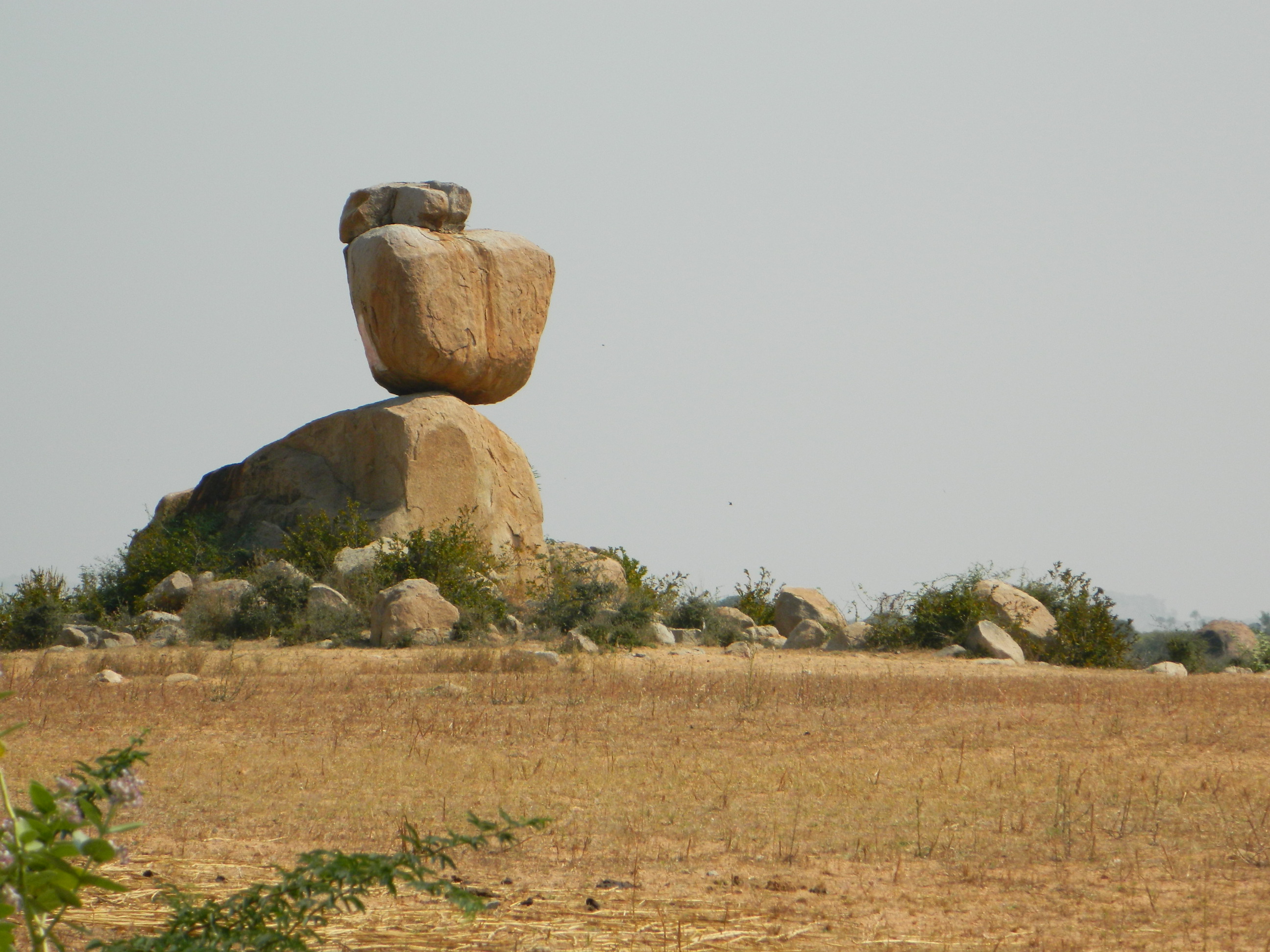 Finally by the afternoon, we arrived at Hampi via the Kannada University campus. I had pre-booked a hotel by the Hampi Bus Stand. In the evening, we decided to drive to the other side of the Pampa river passing through some ruins and then arrived at what the tourists call as Island which is a concentration of Goa style shacks, restaurants among the rice-fields. A famous spot to chill and stay on that side is 'Goa Corner'.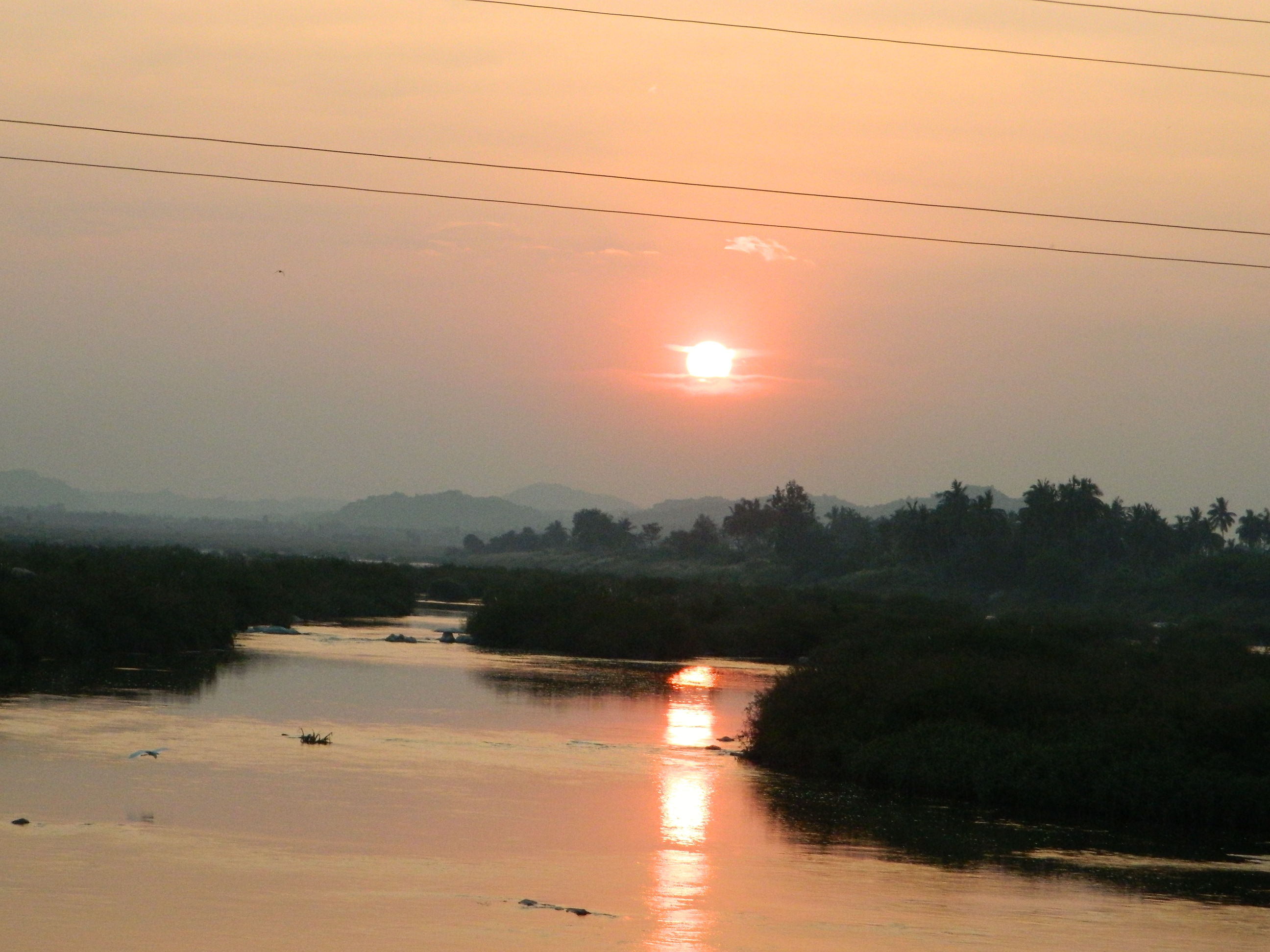 In the morning, I went out to explore and found it the way I had imagined. A capital city built at gigantic scale. It never stops to awe and mesmerize. During its golden era - Hampi was a mega Metropolis probably New York of its times - attracting everyone; merchants, traders, artists, craftsmen, stonemasons, musicians, sculptors, travellers, religious teachers and invaders. Travelers and writers have left accounts that it was the largest and among the most magnificent cities of its time. Traders used to sell diamonds and gold on the streets!!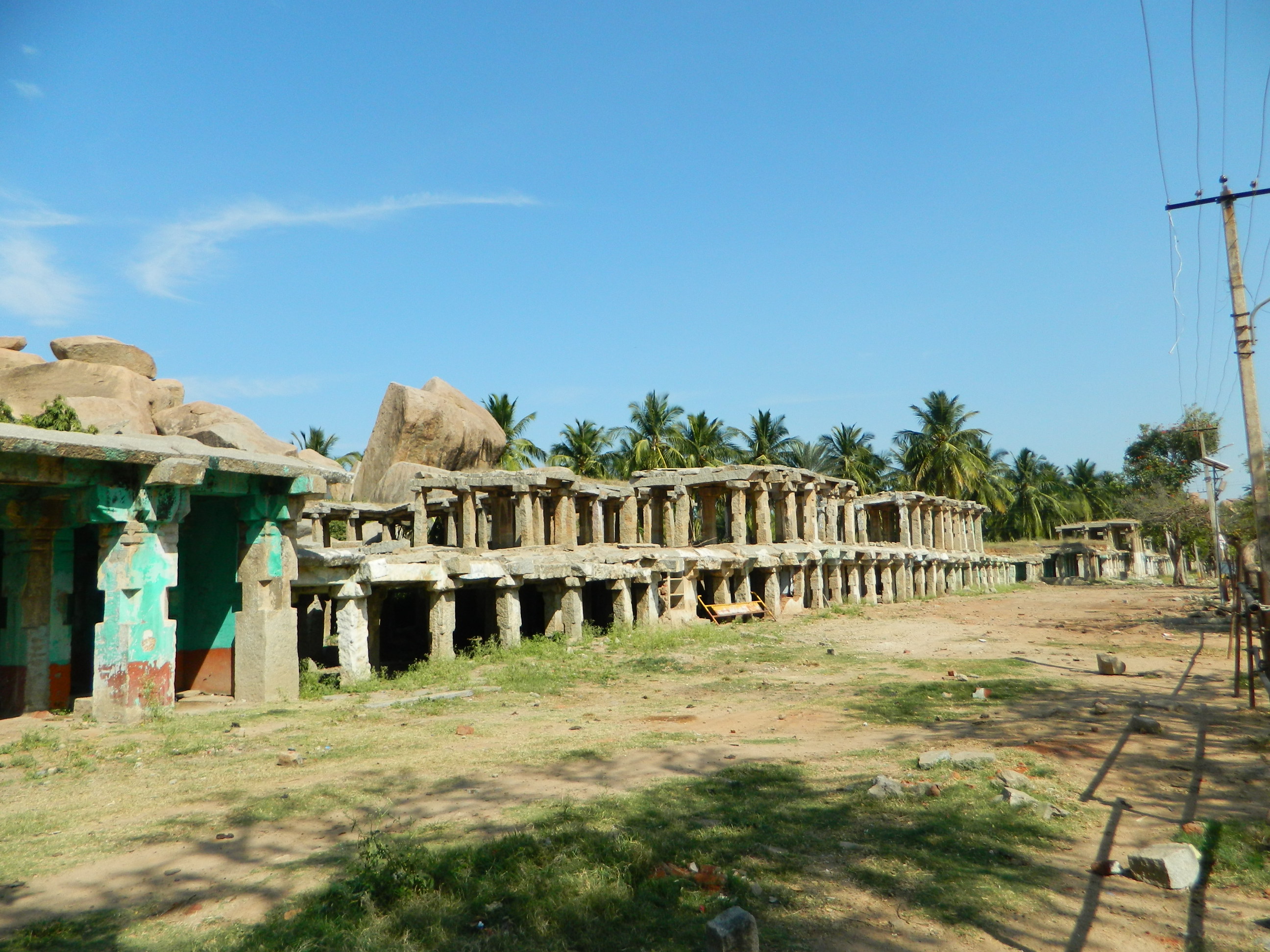 As you will walk and mingle, you will come across a maze of historicity and religiosity together. The city is supposed to be built where the Treta Yuga Kiskindha, the capital city of Bali and Sugriv was. This place is also the Birthplace of Lord Hanuman. If you mingle with the 'other' traveling population (not so intellectuals ones, not backpackers, not even middle class visitors) you will meet with people who visit this place in search of places like Sugriv's Cave, Anjani hill, the cave where King Bali has kept the all famous 'Ravaan' and many other such places related with the famous Ramayana period.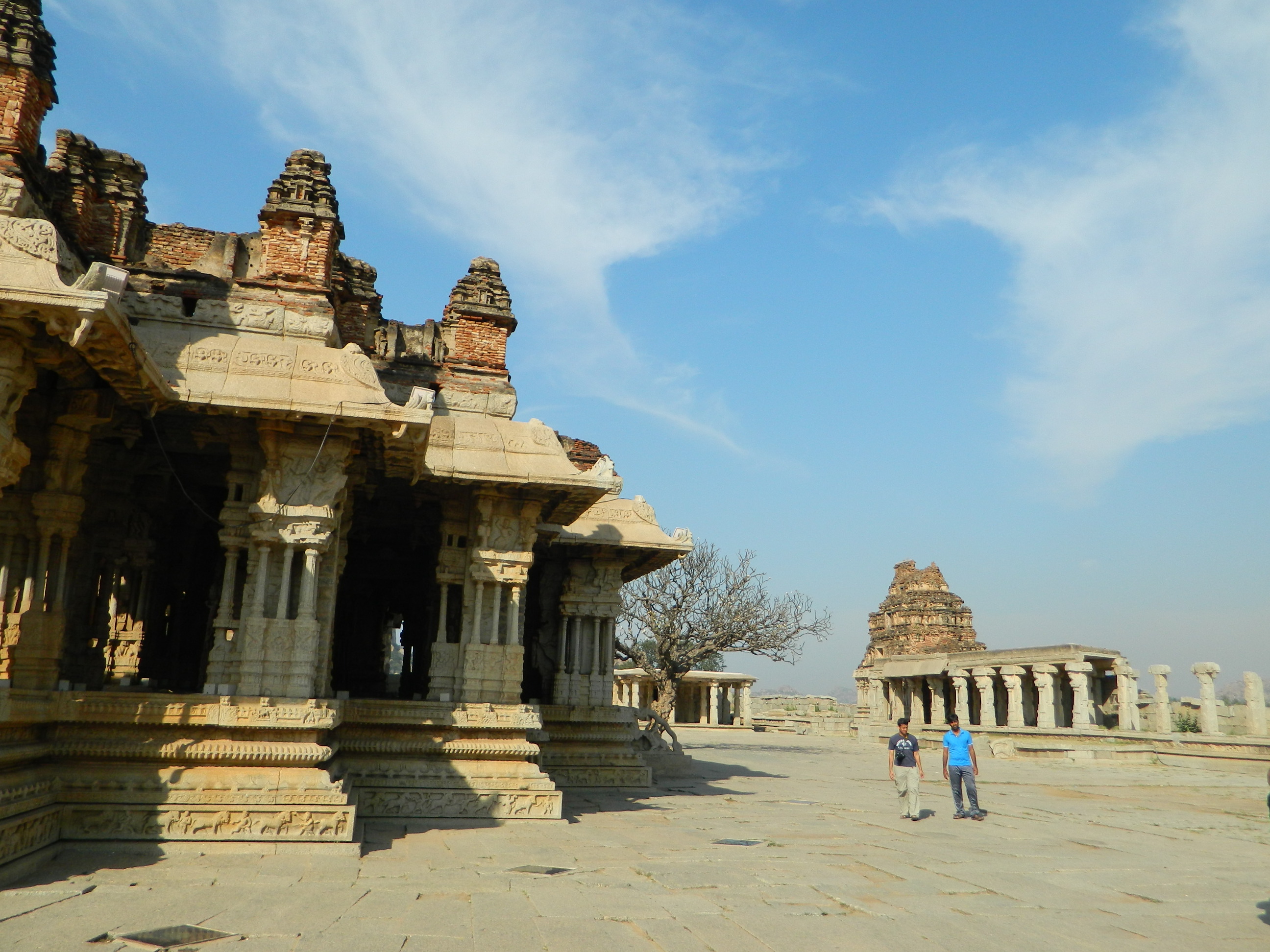 As the Tunghbadra/Pampa river meanders through the rocky boulders in the midst of hills with plethora of banana and paddy plantation - you will watch and hear different species of birds and monkeys who have made this place truly a lively one. Though it leads to wonder that why the sultanate invaders completely destroyed this great city decimating it to pieces as if the attempt was to completely wipe it out of the face of history. However this city of Vijayanagara rulers continue to attract and awe its visitors - the very purpose for which it was built!!
Trip Key points :
A traveler can spend anywhere from 3 days to 30 days in Hampi. Most important is to explore and imbibe it.

Any opportunity to interact with Professors from Kannada University will be a good bonus. Try to visit the campus and have a 360 degree view from their guest house. Its amazing.

Do not litter and do not write names on the ruins.

Spend hours by the river Pampa upstream or further downstream. The river bank by the Virupaksha is quite dirty.