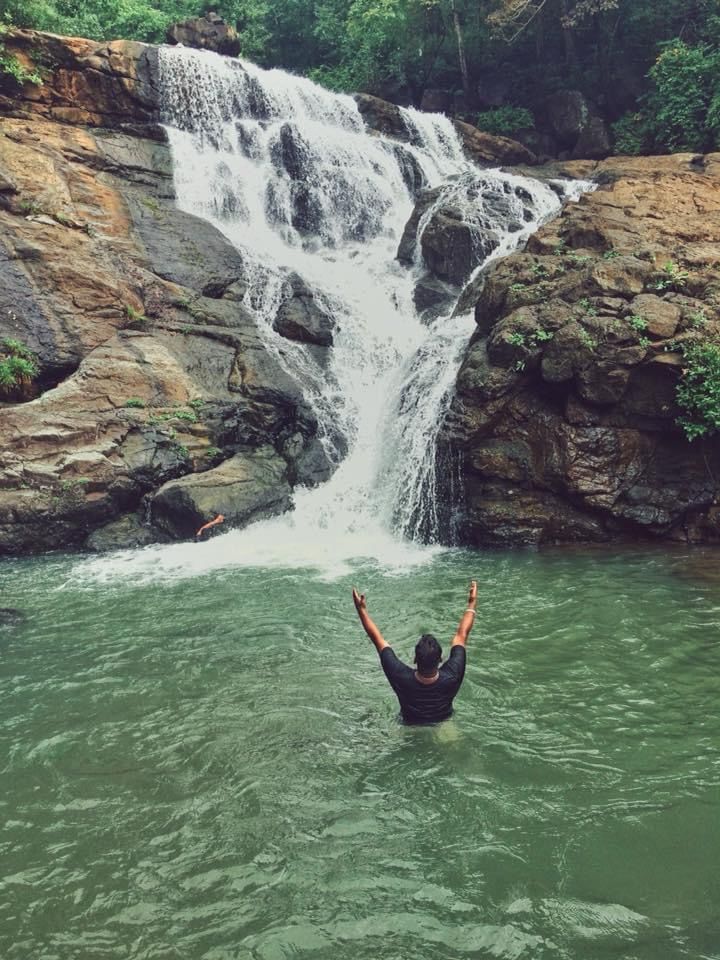 Heavy Rain leads to spectacular WATERFALLS .... .
Swim under the Waterfall.
Beginning at Kaman Village, the trek to Chinchoti Falls is one of the most amazing trekking trails in the state of Maharashtra. Located on the Mumbai- Ahmedabad Highway, the path that passes through Tungareshwar is still relatively unexplored and passes through lush jungles. There are two jungle paths that converge at different places right near the waterfalls. The rustling of insects and the symphony of stream water falling gurgling through the land lends an eerily beautiful feel to the experience.
Perfect time to visit this Monsoon otherwise the location is just a piece of dry mountain. During rainy days the main waterfall which is about 100 to 150 feet high flows with strong currents.
This will take you through some of the best experiences in the wilderness. The path passes through jungles, rocks and streams to end at Chinchoti Waterfalls which are a truly beautiful sight.