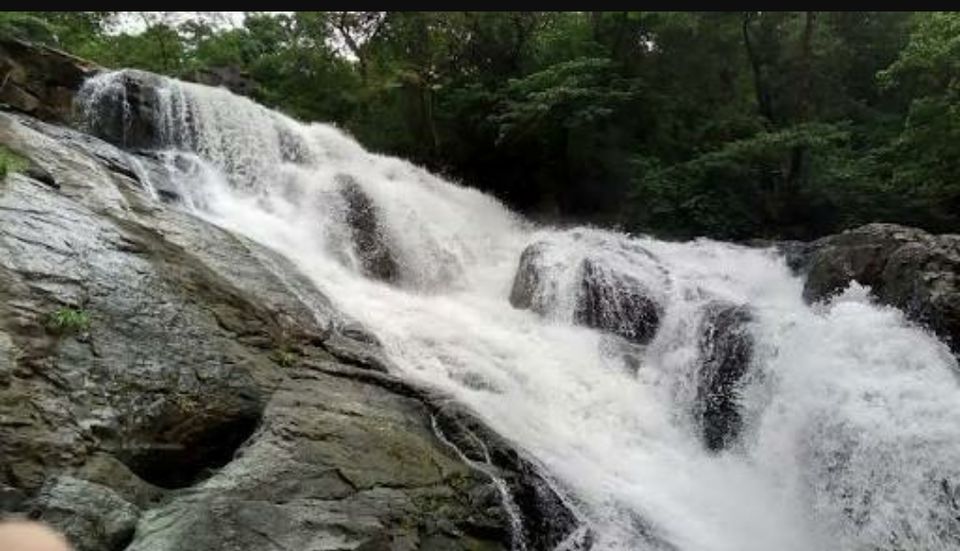 It's monsoon and everyone is looking to hit the country roads and experience the lush greenery and majestic mountains.
The feeling was no different for me. I didn't want to go to mainstream places like Malshej ghat, Lonavala or Matheran, and i wanted it to be only a day's outing (people who have 6 days working can relate) with lesser crowd.
After some research, i found this place called Chinchoti waterfalls just near Vasai. The name sounds funny, isn't it? it's named on the village from where the adventurous treks begins.
The place was decided, and i took off the next day with some friends of mine. Took a local train to Naigaon and reached chinchoti village by 9am in a rickshaw. The rickshaw person can charge you an overwhelming amount. The ride is just around 4-5 kms, so make sure you don't agree for more than Rs.120. (There are no rickshaw meters here!)
Thrilled and excited we reached the chinchoti village, and it was like any other rural place you can imagine with green mountains capped with clouds in the background! The view got us even more excited and without wasting our time, we started walking towards the mountains.
Took us around 15 minutes to reach the mountain foot, from thereon the real trek began. I have trekked to quite a few waterfalls, but this was at a whole another level!
The trail can be difficult to find sometimes, so you have to move with your judgement. But, in our case, the adventure god wanted us to have some more fun. We were moving ahead the course pushing plants and branches, and after an hour, we realized that we were lost!!
Standing on gravel in some unknown area of a mountain, we were stranded! Still, no one of us look worried, we were laughing like idiots. It was a dense forest, we had lost the trail and there were creatures all around us.
Stupid it may sound, but i decided to open Google maps. Even there, i was receiving a 3g connection, but no roads means no navigation! I could only see myself on a green patch of hills on the map.
I could also see the waterfall on the map (terrain mode), so we decided we'll move towards it with the help of the compass.
And finally, we found the trail! We were jumping with excitement. We rushed towards it and continued our trek towards the falls.
In around 1 hour 30 minutes (excluding the time when we were lost), we reached the waterfall. The whole trek was a difficult one, you'll need good trekking shoes and some real strength to tackle the terrain.
(Advisory: There are several ponds across the way to the falls, avoid going near them as there are many quicksands around it and many are dangerously deep)
The waterfall was our prize! After walking for so long, there couldn't have been a better way to relax than sitting under the flow of mountain water! It was heaven.
We stayed there for 2 hours, and after refilling our batteries with the pure snow white water, we began our descend.
We sticked to the trail and made sure there were no detours this time. On the way, i noticed the diversion from where we had lost our track. It was a Y diversion. We had gone to the one in the right, but the actual was on the left from where we had returned. So all those who are planning to go there, remember, always take the left at the diversion of trail.
By 5pm, we were at chinchoti village. We had some amazing vada pav and tea, after such an adventure, these snacks seemed heavenly.
Had to walk some more distance towards the highway for a rickshaw. It was hard, but we got one and went back to Naigaon station and then back home!
If you are looking for a one day adventure near Mumbai, nothing beats Chinchoti!