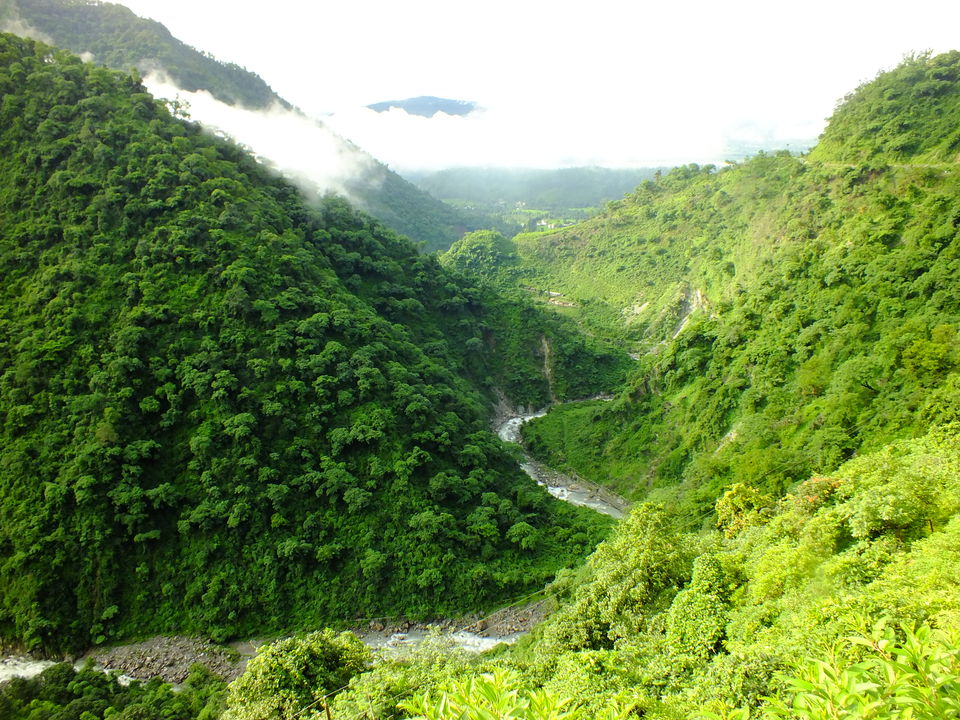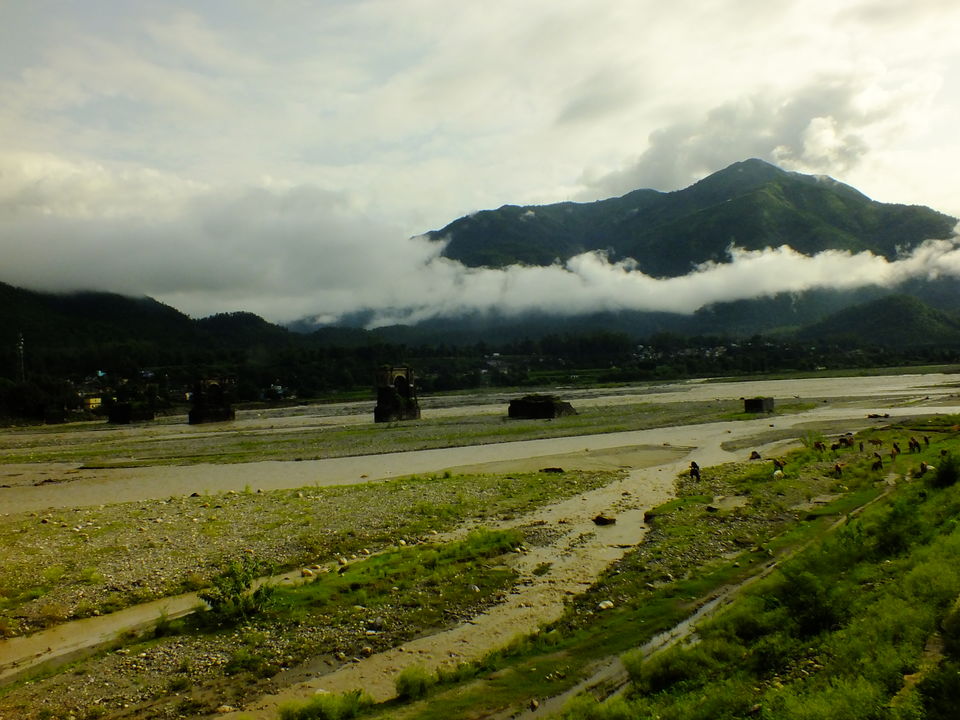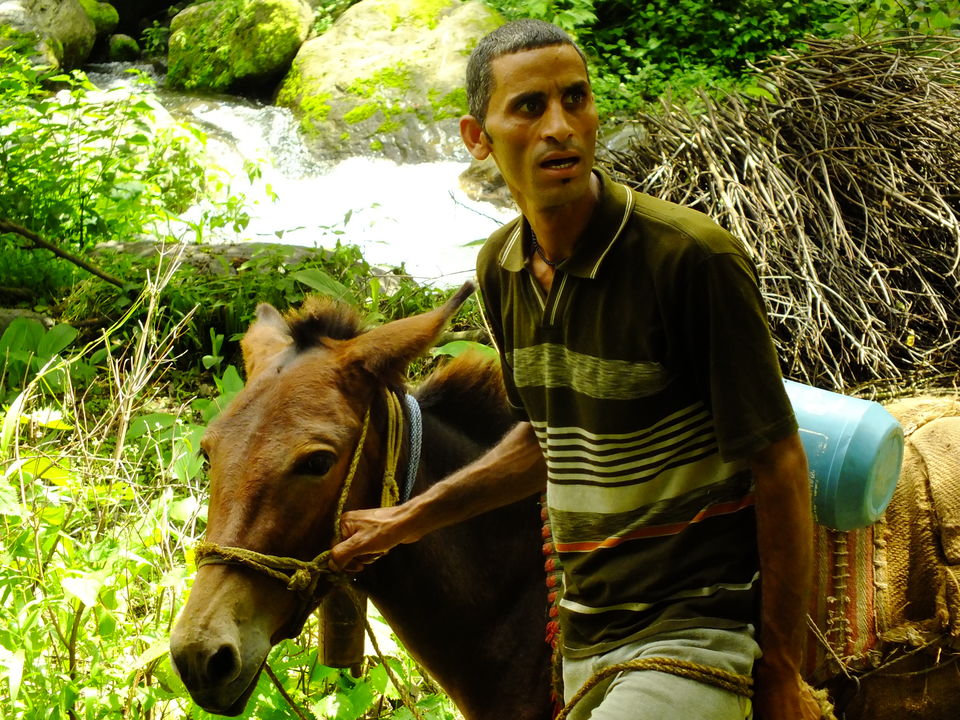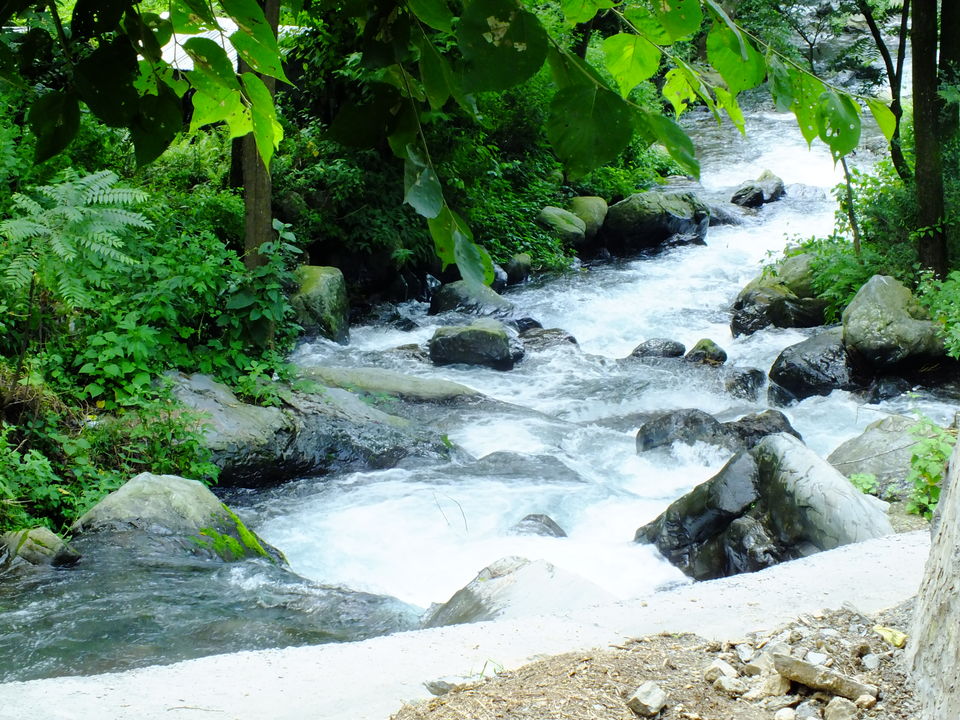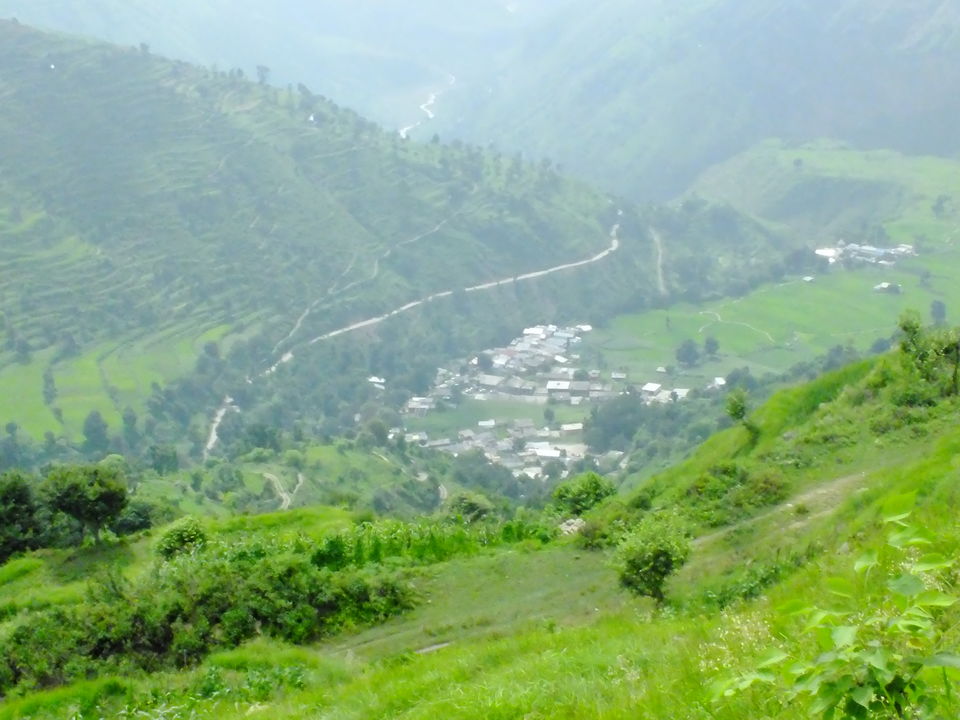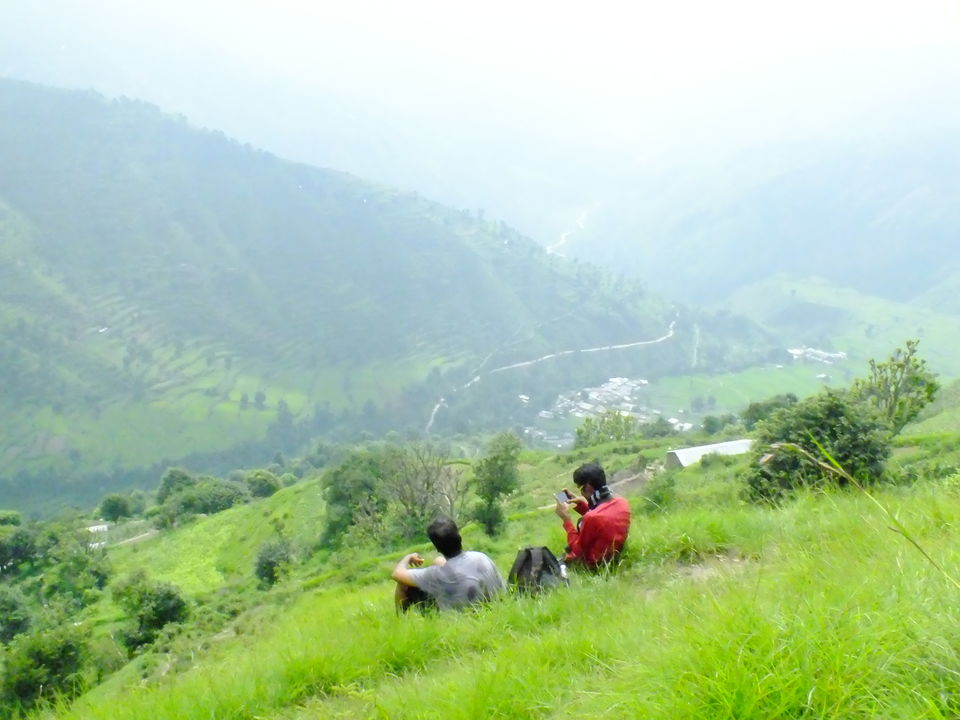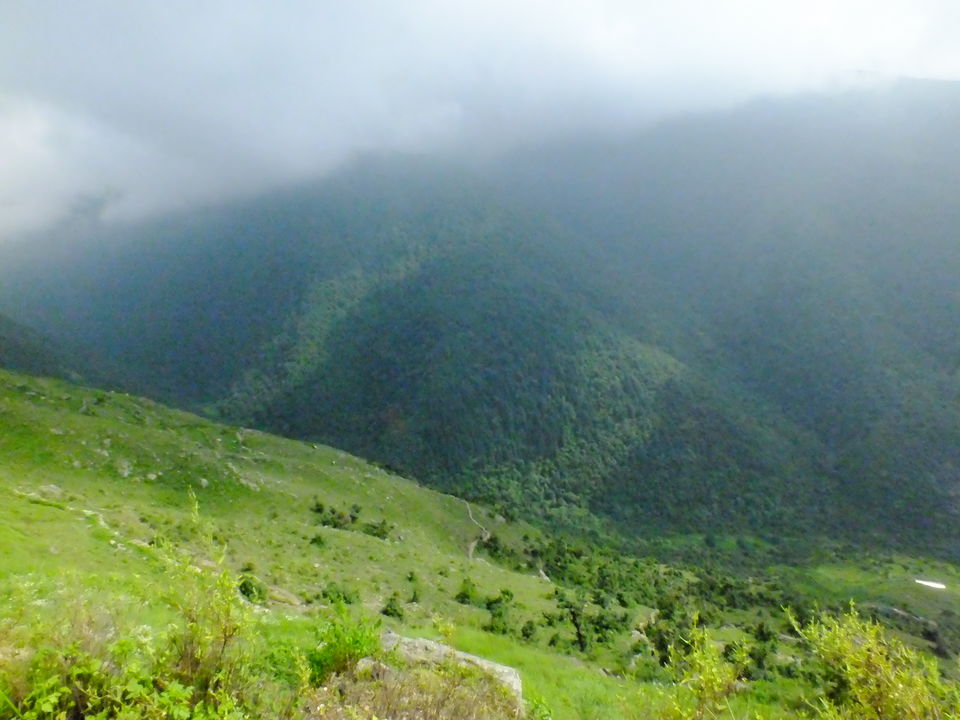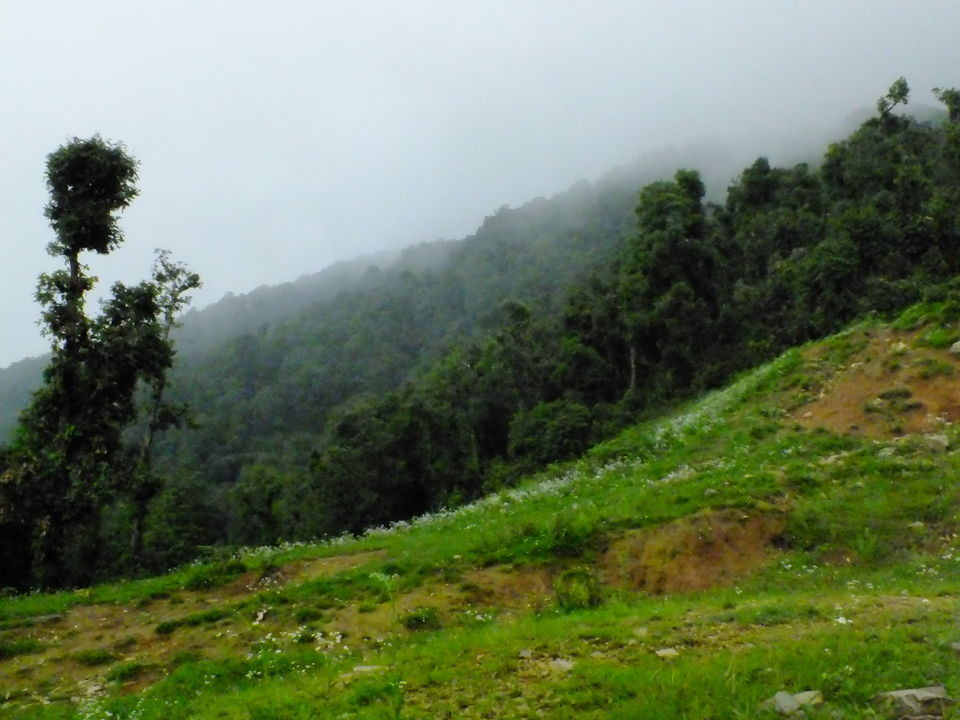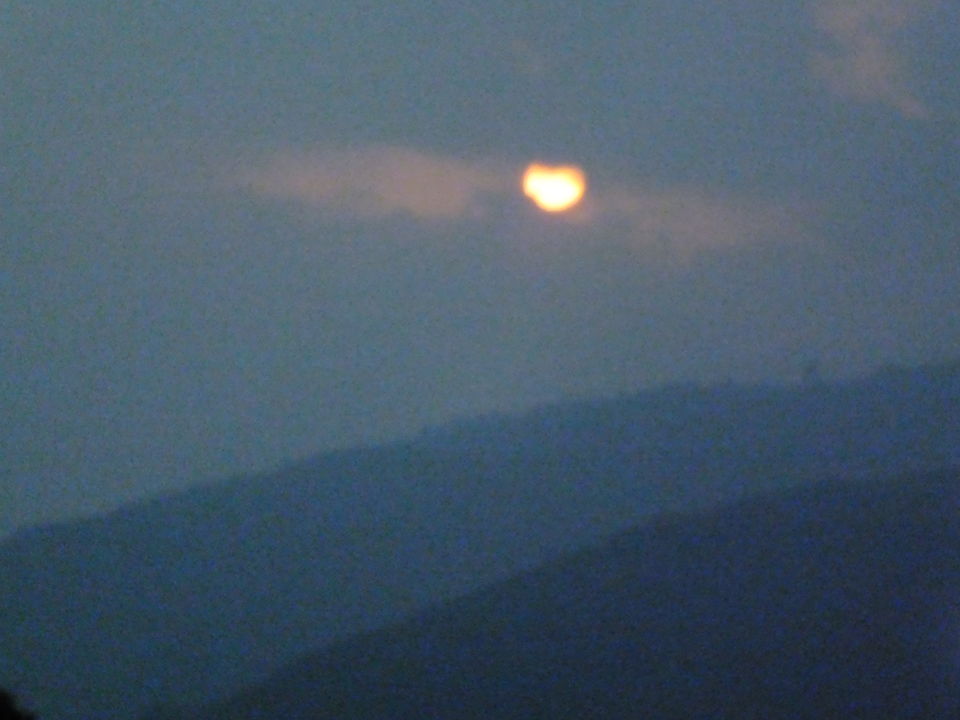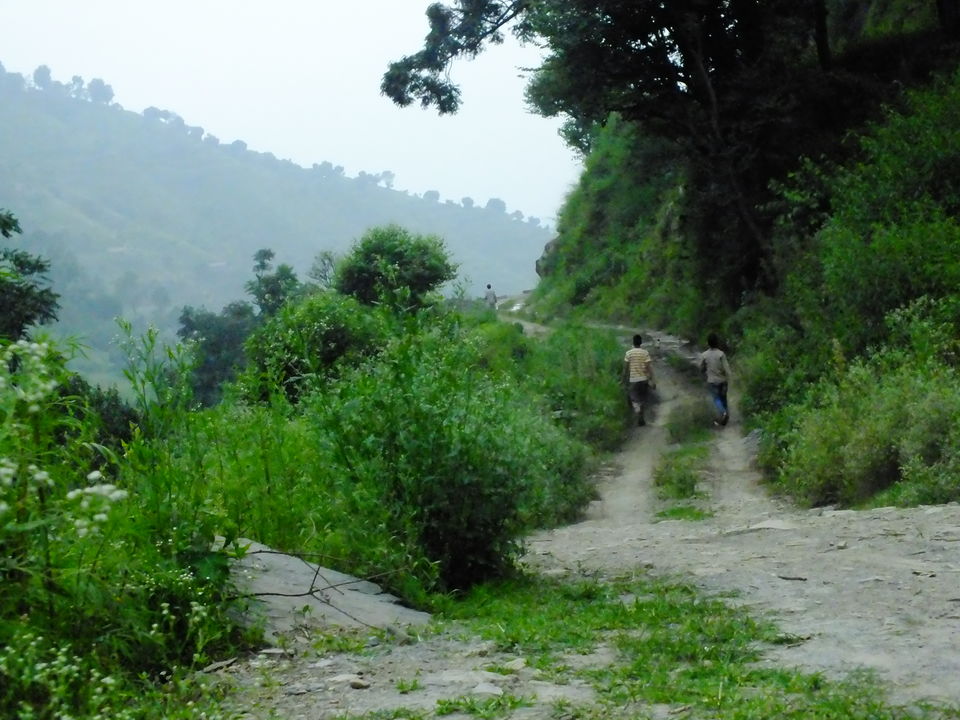 Have you ever wondered what it feels like hiking up the mountains in monsoon? Heavy downpours and the lush greenery all around welcome you to a land of dreams and serenity. The risk factor always remains though about crashing rocks and landslides considering the mountain to be the Himalayan range, I took the risk. Management course taught me "the higher the risk, the greater the return". Hence accepted what's in destiny and started hiking up the Garhwal mountains to reach the summit of Nag Tibba, 3022 meters above sea level.
Trek started from the village of Pantwari which is around 40 kms from Mussoorie and it is close to the capital city of Uttarakhand i.e. Dehradun. Dehradun can be reached by train as well as buses from Delhi and it takes hardly 4 to 5 hours. Considering traveling by air, it is a 1 hr flight journey from Delhi to Dehradun. I reached Mussoorie early in the morning around 7AM. Public transport to Pantwari is not so smooth. There are only two buses plying in the road, one leaves early in the morning and the other in evening. So had to hire a taxi and it cost me 3000 bucks. The cabbie agreed for a to and fro journey and dropped me in Pantwari at 9.30AM.
Pantwari is a small village by the Yamuna river and has a good market place to get some snacks and foods. You will find amazing parantha here. So I had some and packed a few for the journey ahead of me. In the initial phase the slope is very steep and gradually comes to a flat road and the road takes you up. Walking by the trail, encountered a lot of village folks who asked me about my purpose there and some merely gazed. I interacted with shepherds as well as herdsmen who guided me well and cautioned me about heavy rainfall on the upper side. Pantwari welcomed me with high sunshine though.
The mountains are so tranquil here. Sat on a rock and observed the farmers working on their step farming, some busy with their bullocks and I lit my cigarette. The steep is very general and this trek is considered one of moderate difficulty. The village road was a bit murky giving me the impression of rain that fell sometime back. Finding the road to the tip was not very difficult because of forest department authorities painted some rocks with directional arrows. Still there are certain hairpin turns which indeed were very much confusing. Thanks that the GPS system was working and found out my path in satellite mode.
As I scaled up there were 3 to 4 huts and it was noon. The shepherd welcomed me with water and sweets. Their behavior and manners touched my heart. Full family was excited that a traveler has stepped in their hut. Having some sooji Ka halwa started climbing up until I reached a water tank where water was collecting for irrigation purposes and was safe for drinking. So reaching from the shepherd's hut to this place is a mere 3km trek and it took almost more than 2 hours because of extremely muddy and narrow trail. At some points horses prevented me from going and sometimes monkeys and buffaloes. Beware of the monkeys because they are a real nuisance there. This water tank is one prime indication that you're right on your track.
There I met a local herdsman chief Mr.Gaur aka Gaur Ji. It was past 3PM and he warned me not to climb up and I firmly believe that no one knows the mountains the way they do. He warned me of heavy cloud bursts and some falling rocks which is very common in the remaining 2kms. Don't know from where another person came and he warned me too and he was the forest ranger. So I had to climb down.
The overall experience of the trek was amazing. Sitting in the middle of maize field and having the cup of tea offered by the local shepherd and slowly watching the sunset was another amazing experience. The local people in these regions treat travelers as God. They believe that it is because of hikers that they get additional income. The lsuh green mountains and such heart touching etiquette from these people truly made my trip one memorable thing. You will come across some marijuana plantation in this region but dare not those plants, if you do then prepare yourself to face the fury of the locals. They sell the marijuana to customers from Delhi and Dehradun. On the whole the trip was very much exciting as I was traveling solo. It was just me, the mountains and them.