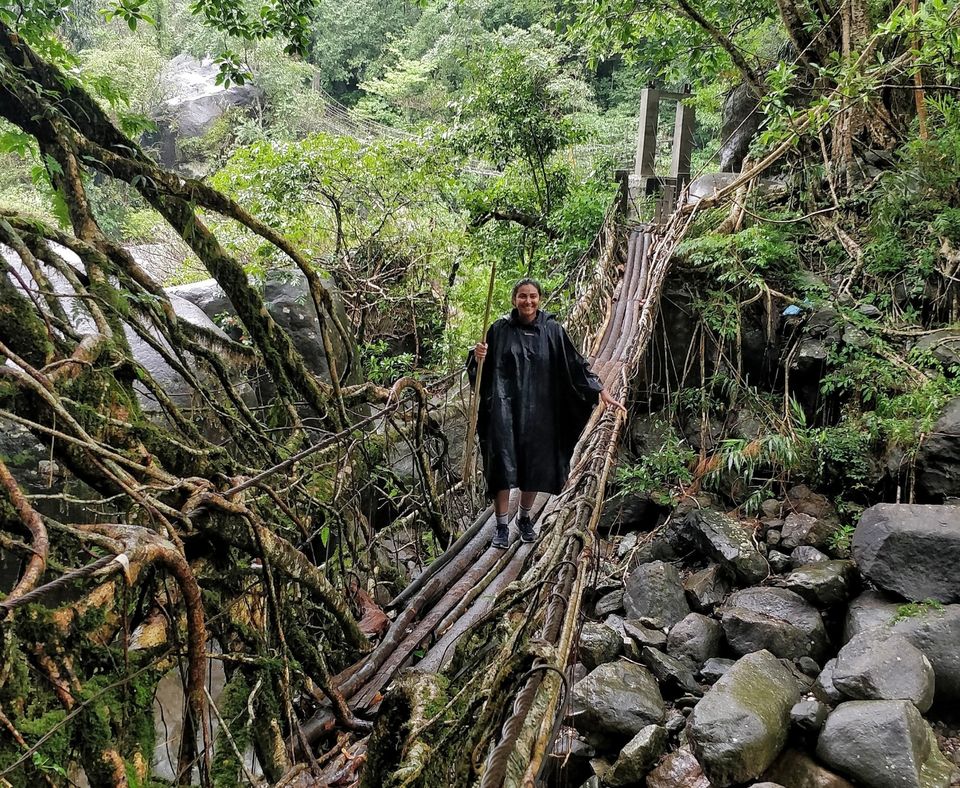 I'm a corporate slave. There, I said it!
I have a full time desk job from 9.30am to 6pm, Monday to Friday. But that hasn't stopped me from travelling. As a matter of fact, the work is paying for my travels and I'm enjoying the best of both worlds. Each is an escape from the other. I'm on the side of the spectrum where I wouldn't tell you to quit your job to travel but if I had to give an advice I'd say that life is far more beautiful and interesting beyond that cubicle, so one must step out more often!
As 2018 comes to a close, I've been reflecting on my year in travels, and it's been a fabulous one. Lots of to-dos and bucket list items got ticked this year. Not only did I travel every month but my adventures covered air, land and water. But before I get to that, here is a list of all the places I visited in 2018:
•January - Amritsar (went solo backpacking on my birthday)
•February – Haridwar and Rishikesh
•March – Goa
•April – Pune
•May – Meghalaya
•June – Kolhapur
•July – Andhra Pradesh
•August – Delhi
•September – Nashik and Saputara
•October – Andaman and Nicobar Islands
•November – Goa and Delhi
•December – Calicut and Mangalore
And now a breakdown on my memorable adventures this year...
My dream is to fly
You ever see someone smiling seconds before jumping off an 83 metres ramp, that's like the 25th floor of a tower.
In February 2018, I went solo backpacking in Haridwar and Rishikesh. We all know, Rishikesh is the adventure capital of India, so when I had to tick bungee jumping off my list, Rishikesh was the obvious choice.
I still remember that day and my walk towards the ramp after I said bye to the group of four waiting to jump after me. On the radio played 'London thumakda' and I moved my hands to the beats to calm my nerves. I looked in the camera a couple of times, waved, smiled and was all cheery. At the back of my mind, I knew this was going to be a memory of a lifetime, so I played it cool. The guy before me had quit and didn't set the precedent. But I was undeterred. I kept staring at the target across the hill, took a step towards the edge and at the count of three, I jumped and bounced in the air, screaming like a maniac until my lungs were tired. Lasted about 30 seconds before the staff brought me down by my head, but I was grinning all through the experience. I then sat across the river for a while, watching others jump and scream in what was possibly one of the best moments of their life too!
The Road-trippers
I love road trips. Watching the landscape change from the windshield is my favourite part about being on the road. It is on my wish list to drive on as many National Highways as possible in India and abroad.
In February, I hired a Honda Activa for a road trip from Devprayag to Rishikesh in Uttarakhand. Unfamiliar roads, hilly terrains, and riding at night scared me to death on that trip. So why did I do it in the first place? The bus journeys were stomach churning, private car was very expensive and rickshaws weren't plying in the mountains, so a two wheeler seemed like a feasible option at that time. But I'd be lying if I said that I wasn't saying my prayers while riding that gearless two-wheeler alone in the hills. In hindsight though, what a memory!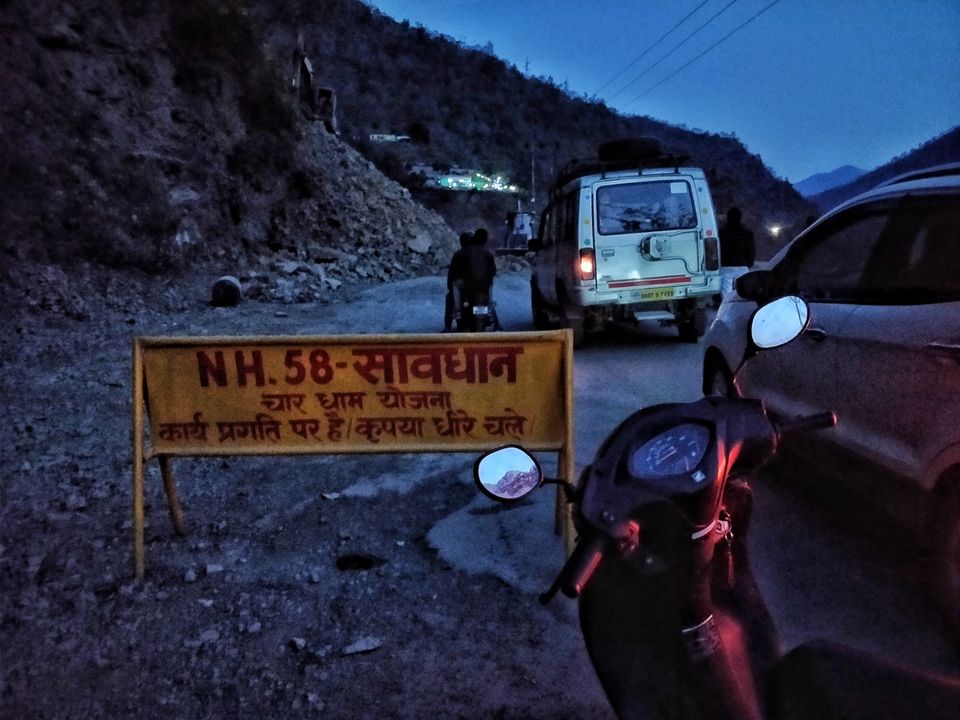 In July, I did a road trip with a Skoda Rapid from Karnataka to Andhra Pradesh. I started in Bangalore and visited the Lepakshi temple, Gandikota and Belum Caves. Gandikota was the discovery of the year for me. Also called the Grand Canyon of India, it was a beautiful natural wonder with hardly any tourists. The five hour route is blessed with amazing vistas and dramatic boulders.
I gifted myself a Royal Enfield Classic 350 on my 28th birthday in 2016, but never really managed to take it out until this year in September, where I did a 600 km road trip from Mumbai to Saputara in Gujarat and back. The Maharashtrian country side is beautiful with Windows desktop like wallpapers. Bike trips are a different ball game altogether and a lot more challenging than four wheelers. There's no back rest, no roof, no AC. You're covered in a layer of dust, your bum hurts, gravel stones are tricky, slopes are dangerous, and mountains are intimidating. But there's a rush in putting yourself through all this. It's inexplicable.
My adventures this year also took me to two international borders. In Janaury, I screamed my lungs out at the India-Pakistan border in Wagah near Amritsar. The beating retreat ceremony was like a patriotic rave party, but it was fun cheering for the jawans on both sides of the border.
Four months later in May, I reached the Dawki-Tamabil check post in Meghalaya, which is a road border between India and Bangaldesh. The route connects Shillong-Dawki-Tamabil-Sylhet-Dhaka, and is largely used for trade and commerce. There were absolutely NO tourists, except us and it was a great find. The Dawki-Tamabil border was vastly different from the Wagah border - one was beaming high with energy; the other was empty, except for a line up of trucks transporting coal.
Water cow
In Rishikesh, I made friends with a group of seven I had met at the Bunjee Jumping site who later invited me to join them for river rafting in the Ganga. They were a bunch of Chartered Accountants and Bank Managers returning from a trek to Kedarnath. This was another example of how people are amazing on the road, especially when you're solo travelling. The Ganga is hailed as the queen of white water rafting and I had super fun with this group playing with the rapids.
My most satisfying experience however, has to be completing the Open water PADI certification in the Andamans in October. Until last year, I didn't know how to swim. And now here I was, certified to dive anywhere in the world at a maximum depth of 18m (60ft). I learnt swimming and signed up for the four day rigorous programme that included a swim test, theory test, skills and four fun dives in the Andaman Sea. I'd be lying if I said it was an easy breezy. My first day in the water was excruciating. It rained so the weather was bad. The water was choppy. The visibility was poor. I kept swallowing sea water through the snorkel while practicing skills and vomited seven times. But by the fourth dive I was at home in the sea...like a Dugong or water cow (literally!). The underwater world is beautiful. I saw stingrays, parrotfish, gobis, sweetlips, clownfish, box fish, Moorish idol and hundreds of colourful corals.
And not just diving, the beaches in Andamans are so pretty that every now and then I was tempted to take a dip. From Radhanagar which is called Asia's prettiest beach to the secluded Elephant beach in Havelock and the Ross and Smith Islands in Diglipur which are connected by a narrow sandbar, one can't help but admire in awe. Next time anyone tells you that the beaches in India are not like abroad, shut them up!
There's so much more to see and I'm not done yet. I've already started making a bucket list for 2019. I'm restless but that's a good thing, I suppose :)
That's it from me in 2018. I wish you all a very happy new year. See you on the other side!
You can also follow my adventures on my personal blog: www.wannabemaven.com or follow my social media channels
Facebook @wannabemaven
Instagram @wannabemaven
Twitter @wannabemaven
Youtube @Edwina D'souza