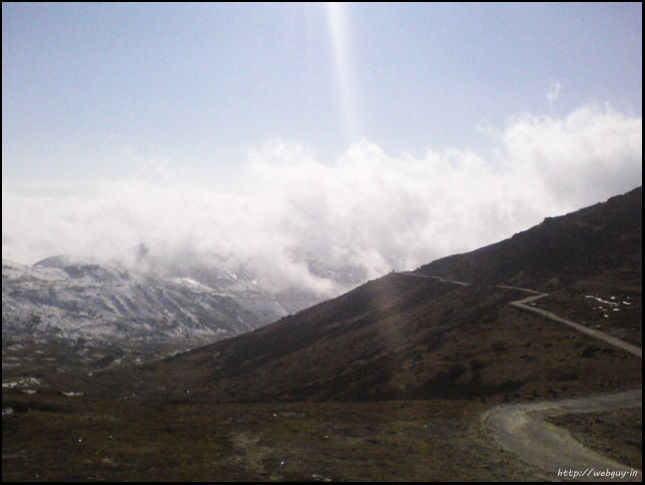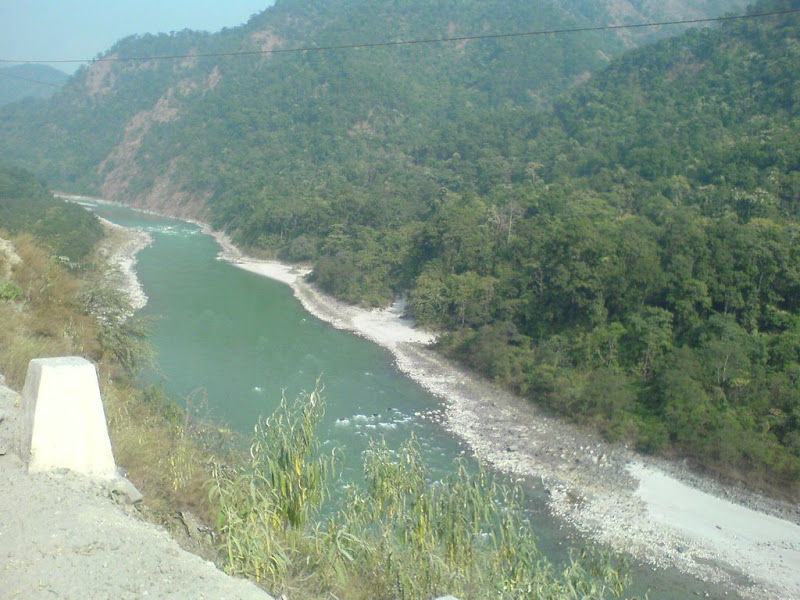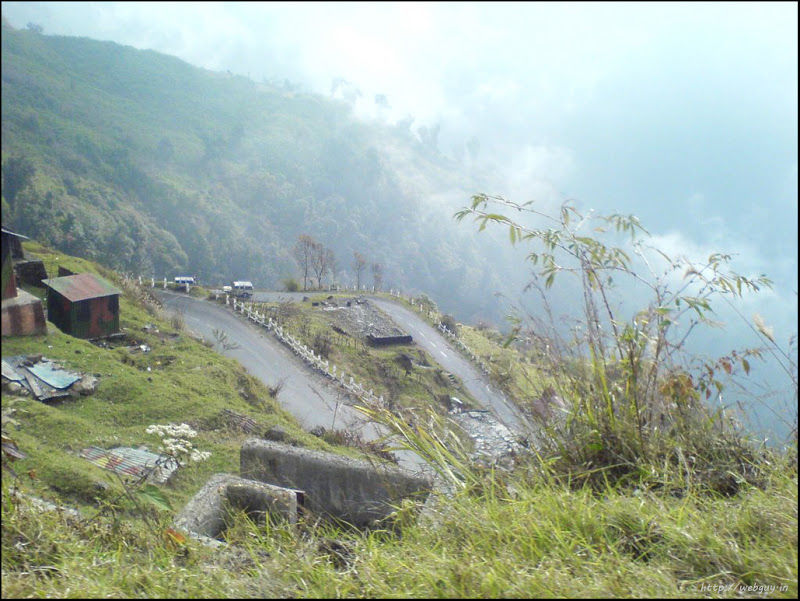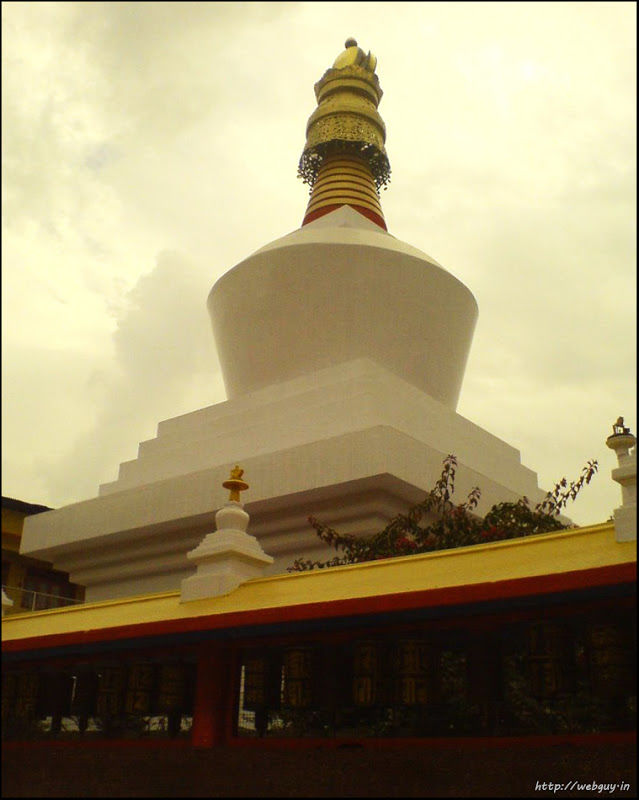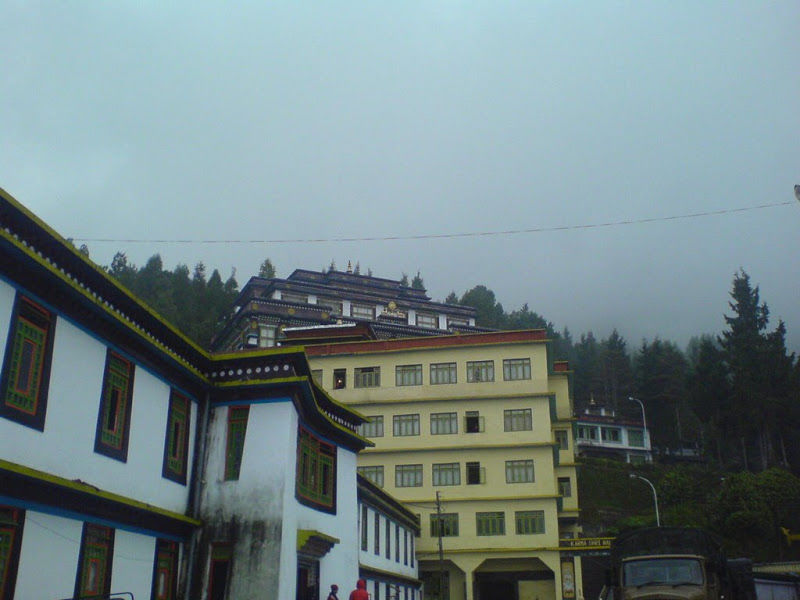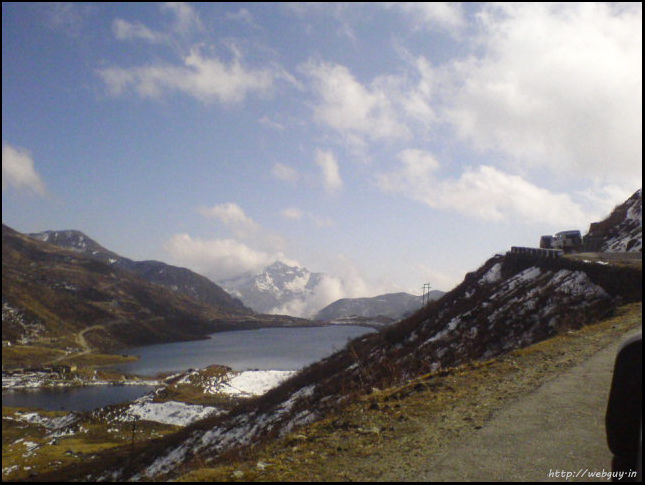 It was almost a decade ago when I had my first tryst with the Himalayas. It was my first college trip with friends and this was when my love affair with the mountains and the Himalayas in particular started. I have already mentioned this in one of my previous posts (Happiness – Glimpses from the past) briefly so now let me share a few glimpses from that first memorable trip of mine to the Eastern Himalayas. However, before I begin let me request you to excuse me for the terrible quality of photos that are about to follow. Those were times when all I had was a Sony Ericsson K750i mobile phone in the name of a camera.
It was the first time I was seeing and travelling through snaking mountain roads. For me and almost all of us, it was thrilling to say the least. Every time the vehicle negotiated a hair-pin, the excitement level of everybody inside went sky-high.
The first memories of the trip was that of the blueish Teesta river which accompanied us as we left the plains of New Jalpaiguri and started ascending the hills of North Bengal. We literally used to travel from early morning until the sun started to go down and a good part of that time was spent on the roads. One of the most common sights during our entire stay were those of fluttering colorful prayer-flags and chortens of different sizes and colors. This was also my first time seeing Buddhist monasteries. Same for most of us and all were amazed to see these bright colored places which we had hardly heard about till then.
One of the most exciting places in the trip where we all enjoyed the most was by the Tsomgo lake. The lake with its semi-frozen edges was a wonderful place to be on a bright day and the chill in the wind did not seem much of a problem for us.
This trip was originally published on the website WebGuy.In on October 21, 2015.