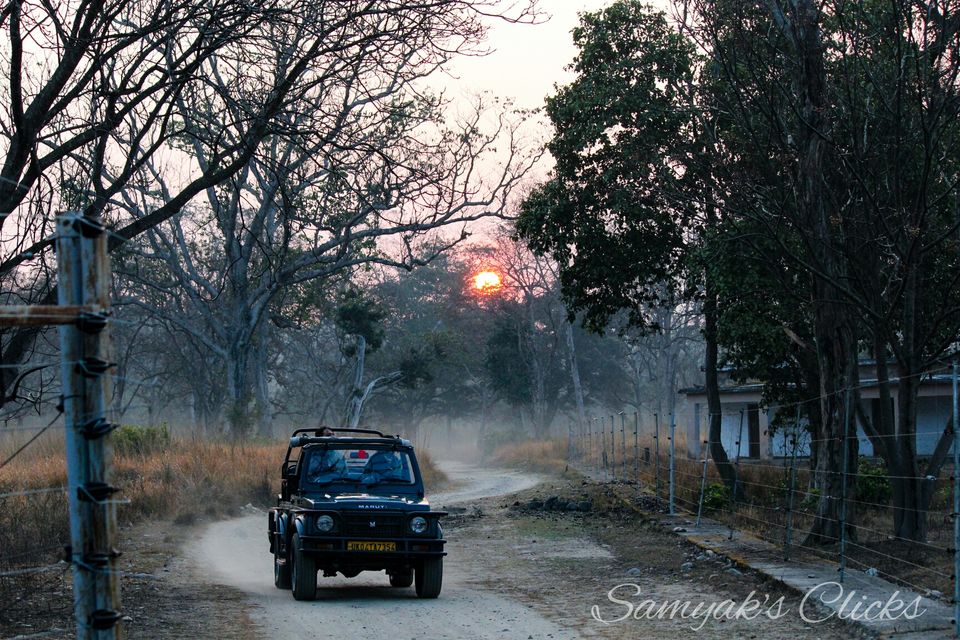 "Jim Corbett": Heard a lot, finally ticked it off from my bucket list. Setting off from Jamshedpur, we took a flight to Delhi via Ranchi. Next day, after Delhi-hopping, moved to Ramnagar by train.
It was an early morning arrival in the month of January, and yes the cold was awaiting us with open arms. Our cab was awaiting us and smoothly, traversed through the lonely night on the snaky roads to our resort: The River View Retreat. We had booked a cozy family bungalow, and to our pleasant surprise, it was really beautiful.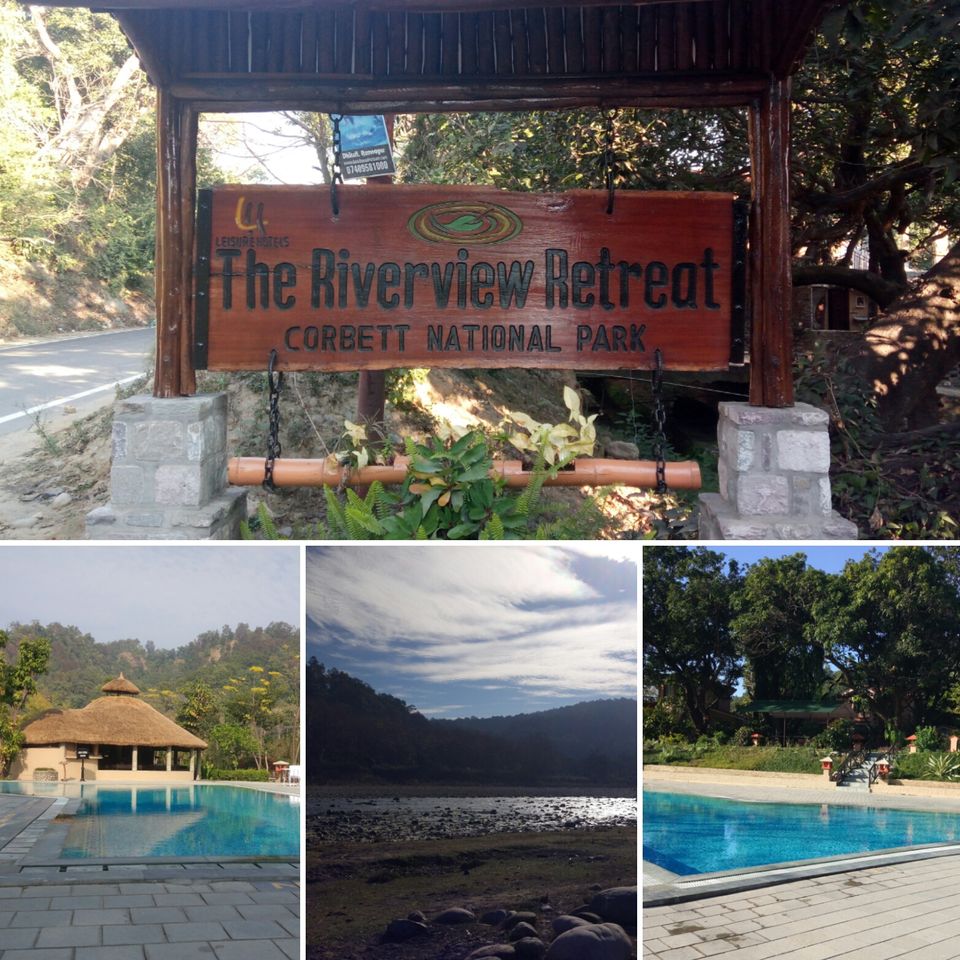 Although tired from the half slept previous night, I decided to give the resort a little visit, the first thing in the morning. I was attracted to a sharp call of few birds, and to my delight, the silhouette of three Great Hornbills were hopping from one tree to the other. The resort, set on the banks of River Kosi, is engulfed with trees and well maintained garden area.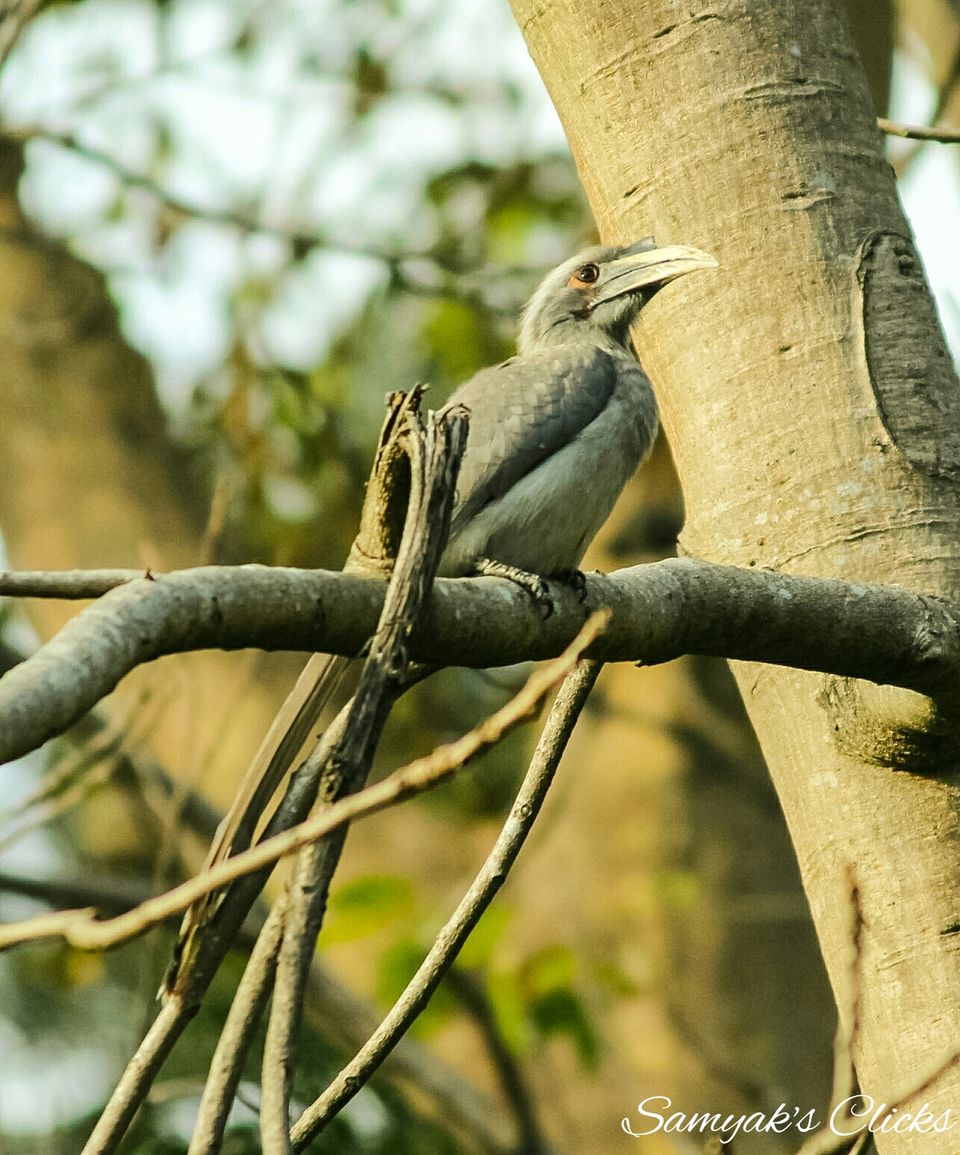 The first half of our first day passed away, lazing away on the bank of the river, snapping various birds and landscapes. Second half was booked for a Safari (It was included in the package). We had opted for Jhirna Zone of Corbett for our first safari, and to uplift our excitement, the safari was an open-jeep safari. Tiger view from an OPEN –JEEP Safari… Sounds exciting!!!! Or Scary????
Half an hour journey from our resort, we reached the entrance of Jhirna Zone, where we met our guide for the trip. He was a young fellow, and was very passionate about his job. Pretty knowledgeable, and well versed with the rules of the jungle, he laid down the basic rules before us:
• Never, ever, at any cost, get down of the jeep, unless I say so.
• Remember, it is a safari, and not a picnic. Please maintain silence.
• Respect the privacy of the animals.
• Please tell me when and where to stop, I will do so.
• Phones on silent mode please.
• No songs to be played.
Loads of birds, deer, and monkeys later, we were dying to meet the king of Corbett. Many a monkey calls were heard, our jeep was raced towards the sounds, but fortune was not on our side. At one point, we heard a loud elephant trumpet at a distance. Some other safari jeeps coming from the other side warned us of an angry male who had faced a tiger attack. Curious, we waited at a safe distance for the elephant to cross roads with us. Yet, no luck! After waiting for about 20 minutes or so, we decided to move towards the call and there he was. The mighty male elephant, on a rampage, scared other safari jeeps, breaking trees as he was moving. It was a big guess as to who was scared of whom. After he crossed, we moved ahead to find a female elephant with her baby on the other side of the jungle. Perhaps, the male was trying to keep them safe. This adventure topped the day's trip, yet no tiger for the day. We reached at our resort in the evening to learn from the guards that a while back a tiger and a leopard had been seen by the locals just a few yards from our resort. We missed him by a whisker.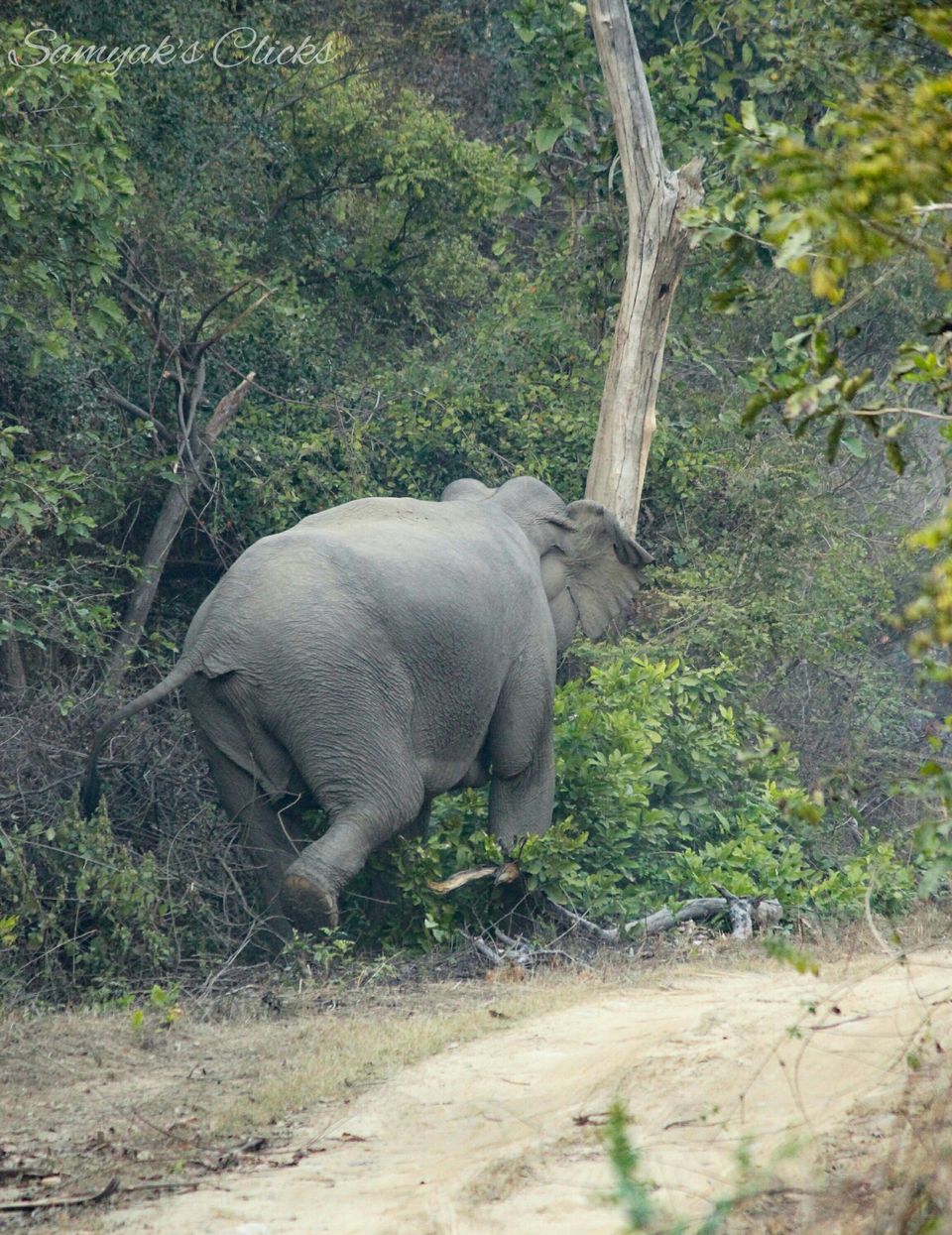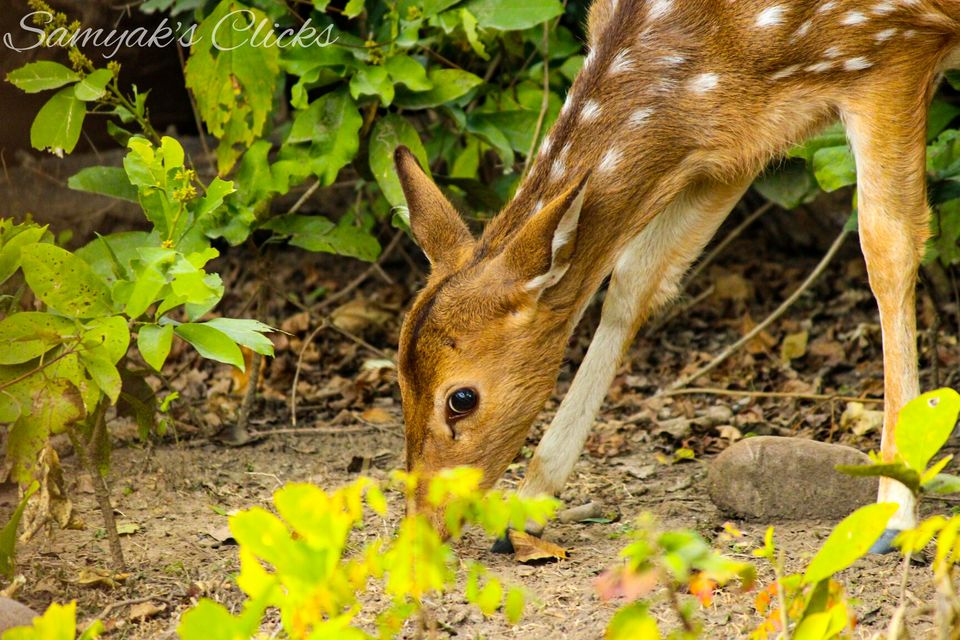 The evening was reserved by a local dance troupe who danced and sang on local Himachali songs, with a bonfire to beat the chill.
Second day, we had to wake up early for a morning safari, this time, it was another Zone: the Bijrani Zone. We were advised to leave early for a better chance to spot the king of Corbett, and so we did. Before the sun came onto the horizon we had entered the safari zone with our second guide. I must admit, this person ruined our safari. Busy with his cellphone, he got a sound hearing from us to get a bit serious of the job for which he was appointed. This zone is hilly in nature as compared to Jhirna zone, and passes through deep forest cover. We spotted few woodpeckers, cuckoos, sambars etc., but yet no luck.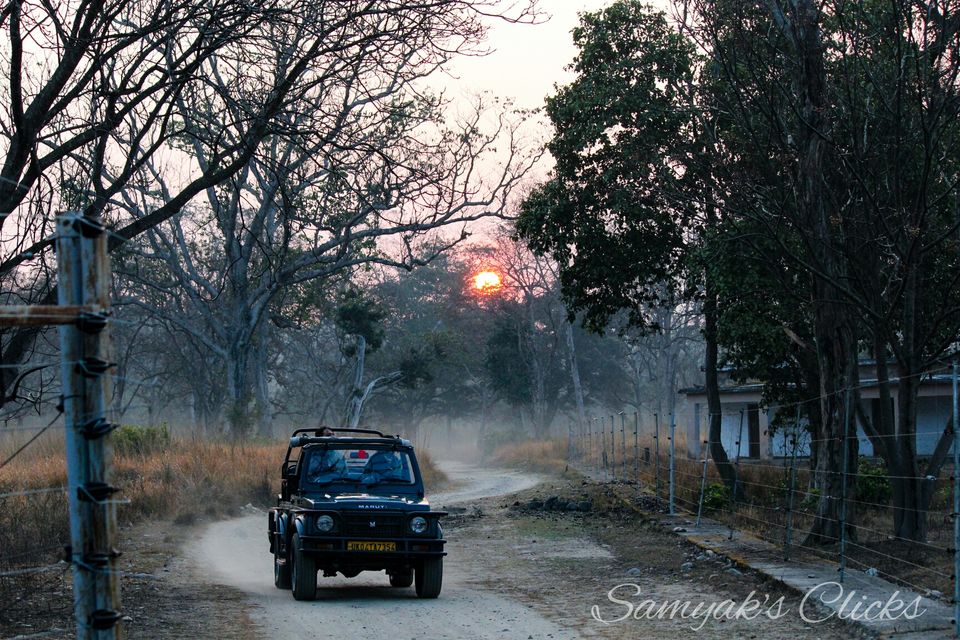 15 mins towards the end of our safari, we were returning on a sully mood, when suddenly there was a monkey's call. A sudden flutter of birds led to a pin-drop silence. We were surrounded by grasslands, unaware of our surroundings, reading our cameras for a view from far, when suddenly; our legs froze at its place. The king decided to pay us a visit.
Silky coat, bloodshot eyes, straight tail, and with a confident walk, the Royal Bengal Tiger appeared out of nowhere from the camouflaged grasslands, just about 20 yards in front of us. He stared at us and continued with his walk. Some vehicles gave him a chase for a better view, the tiger stopped, turned back, gave a short roar, which was enough for the vehicles to put their gears in reverse and race backwards. Our Safari was complete. The king was captured in our camera.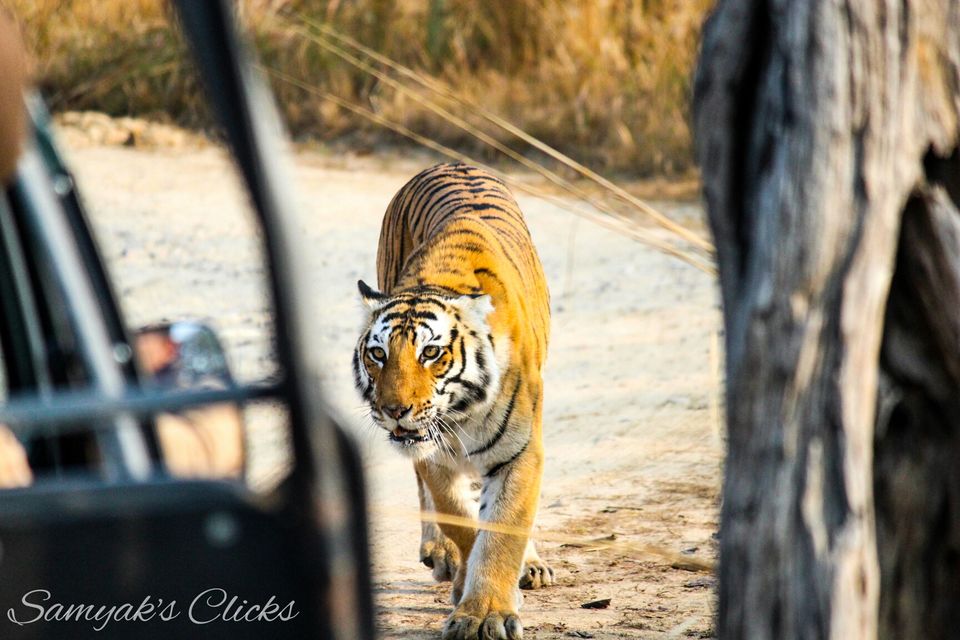 The afternoon was spent in kite flying, playing badminton and other games. Our resort team had organized a short movie on wildlife conservation. The next day, we woke lazily, roamed around in the resort lawn and riverside, had our breakfast, packed and moved back to Delhi.