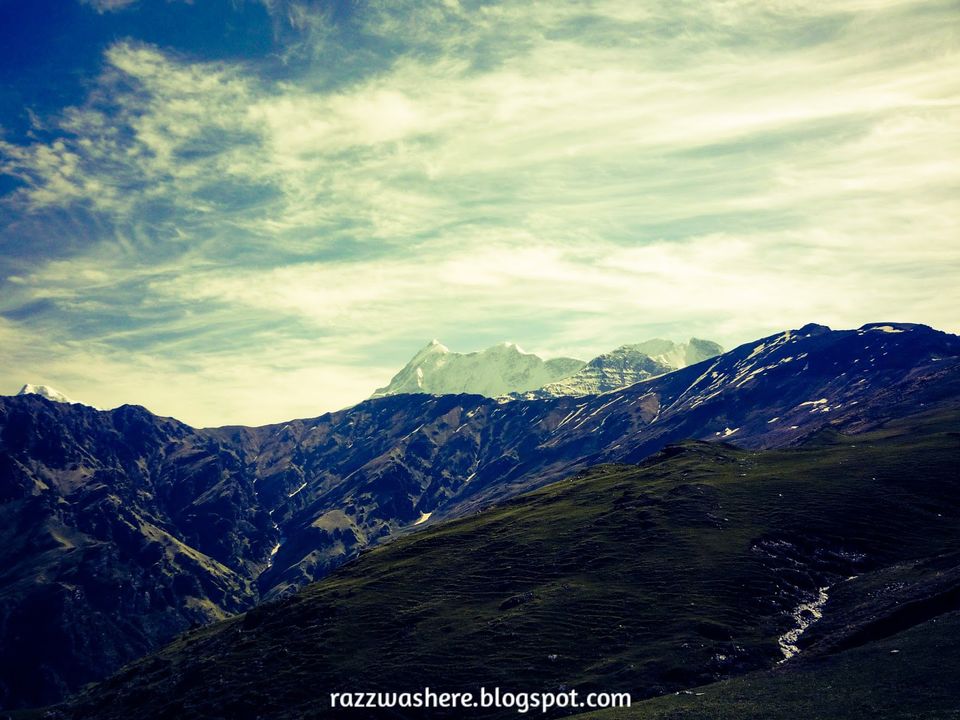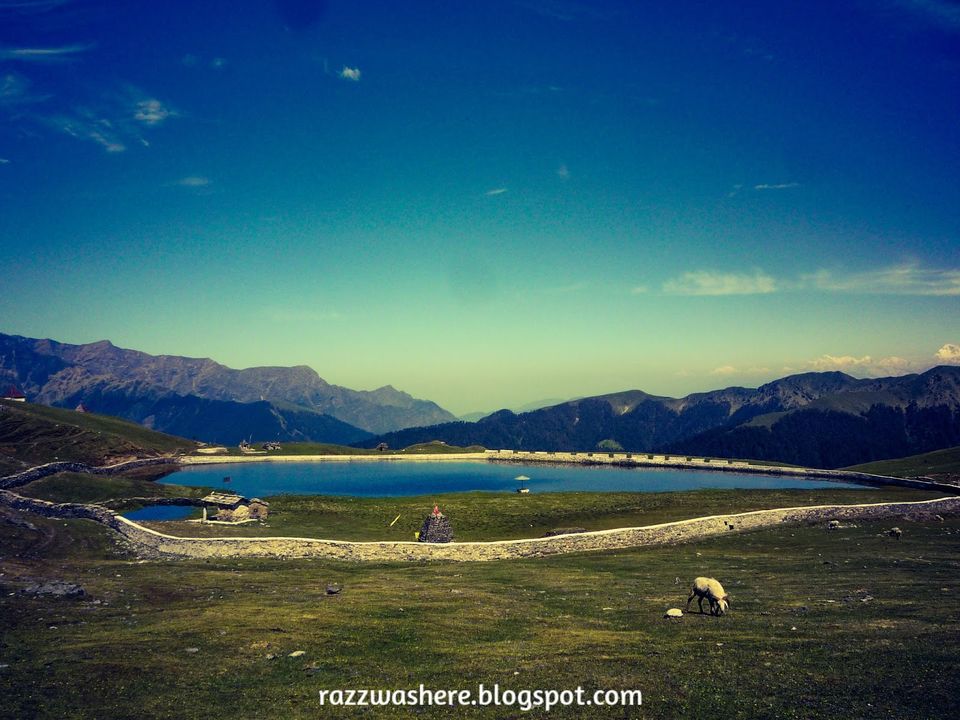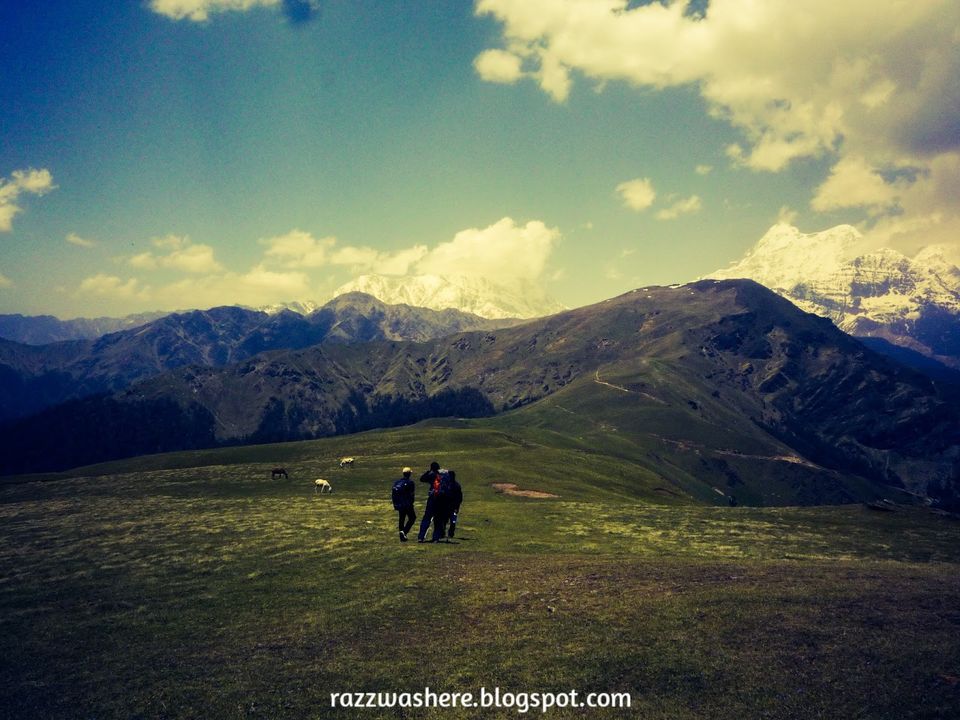 Roopkund Trek, it is said, is one of India's best treks.
And I did it last month.
For those of you who have no idea about it, let me point out a few things about the Trek.
First off this is a Himalayan trek which starts from Lohajung in Uttarakhand. The goal of this trek is to reach the Roopkund lake situated at a height of 4500MSL. The lake has mythological significance and for all thrill-seekers, some mystery to it too. In 1942 a park ranger found mounds of human skeletons here. Since then a lot of theories have been floated about their presence much to the delight of the conspiracy theorists but recently National Geographic put in the theory that they may have been hit by a huge hailstorm. This theory is consistent with the found evidence of cracked skulls. And to the delight of some and dismay of others there are no haunting stories associated with this macabre presence.
Claim to Fame:
1. Human Skeletons
2. Breathtaking views.There are three different landscapes on offer here. Forests, meadows and snow. It also presents views of peaks like Mt Trishul (7120MSL) and Nanda Ghunti (6309MSL)
3. Many websites rate Roopkund as one of the top three treks in India.
Region: This trek starts in the Kumaon region and goes into the Garhwal region.
Best time to do it- There are two windows for this trek:
1. May-June. This is for the snow.You will find lots of snow but no skeletons as they lie covered by snow.
2. September. This is for the skeletons.
I will be talking everything related to the May-June window in this blog post.
Duration- The whole trek starting from Lohajung village and ending at Wan village typically takes 5 days. It can be done leisurely in 6 or 7 days too.
Grade- The grade is Moderate+ which means get ready to do some exhausting physical work.
It is said that this can be done by fit first timers. I strongly suggest you do some physical exercises before undertaking this trek. I trained for this trek by trying to achieve Indiahikes's formula of being able to run 5km in 30 mins. I achieved my personal best of 5km in 36min in 10 days.
Medicines- Altitude Sickness plays a factor in this trek so be prepared with medicines. AMS (Acute Mountain Sickness) differs from person to person. While some may get affected, while some remain completely free from it. I strongly advise everyone to carry a set of medicines with you. While Diamox is the medicine for AMS, the various trekking agencies have differing opinions about it. Some suggest taking it may cause more harm than good. The locals prefer taking roasted garlic for every problem. Even if you are the sort of person who despises taking tablets I suggest you carry a strip of Paracetamol with you. Dolo 650 is a good option. Make sure it is pure paracetamol. It shouldn't be added with any other compound as you never know what side effects it may cause.
Equipment- This is the kind of trek where if you forget even one key item from your gear, you may have to stop your trek midway. Take very seriously whatever your trek agency suggests you to pack. I am the kind of man who packs everything with emergencies in mind. 99% of the time you may not need them but I prepare for that 1%. Sometimes when I get carried away I prepare a back up for my back up.

My top 5 must have items apart from the usual sweaters, jackets, raincoats and rain pants are:

1. Sunglasses: On the day that you push for the summit you have to pass through snow everywhere. And with the sun shining above everything will be bright white. For people like me who have migraine problem, this is a nightmare as bright light triggers an attack. I don't usually have the habit of wearing sunglasses as I wear prescription glasses but for this trek I packed in a pair of sunglasses which was sent by my brother who bought it from the Decathlon store in Hyderabad. So I repeat, if you forget your sunglasses you may have to stay back at the base camp.
2. Torch: A torch is essential for movement in the night. Also on the day you try to summit you may have to start at 3am depending on where you camp for the night. Don't forget to pack in an extra pair of batteries.
3. Waterproof Gloves: Believe me, with the amount of cold and the snow on the penultimate day you will be saved a lot of pain with a pair of good reliable pair of waterproof gloves.
4. At least 5 pair of socks: I carried 9 pairs with one woollen pair included. I did not regret it. 4 pairs got wet on the last day of the trek. The woollen pair was for the night.
5. Garbage bags: Do not underestimate the worth of garbage bags as they have a number of uses. They can be used to store wet clothes, your chappals, sometimes shoes, your valuables in case of rain. I even wore them over a pair of socks on which I wore another pair on the summit day. I thus protected my feet from getting wet as I was not wearing waterproof shoes.
And finally the Trek Agency:
Choosing a trek agency is very critical. Remember the following points when choosing an agency
1.They are responsible for your fooding and lodging all throughout the trek. You don't have other options once you start the trek. You solely depend on the agency.
2.They are responsible for your safety. The competency of your guide and his team is vital. Good guides are certified First Aiders and have undergone proper mountaineering courses.
3.You get to use their gear. Good agencies use good gear. Simple really.
4.Go with agencies that do treks with small groups. Easy to manage and ensures proper safety of all.
5.Choose established agencies as they have local contacts in the villagers and can be of huge help in case of emergencies.
We did this trek with GIO Adventures. They met all the above criteria and were excellent in their service. Our guide Mr Durga Singh Banta and his deputy, the sprightly Mr Aman Chouhan ensured our stay was comfortable. And on a lighter note you don't have to wash your own plates with the freezing cold water if you are with GIO. Apparently some agencies have this policy.
This post was originally published on Razzaq was Here.