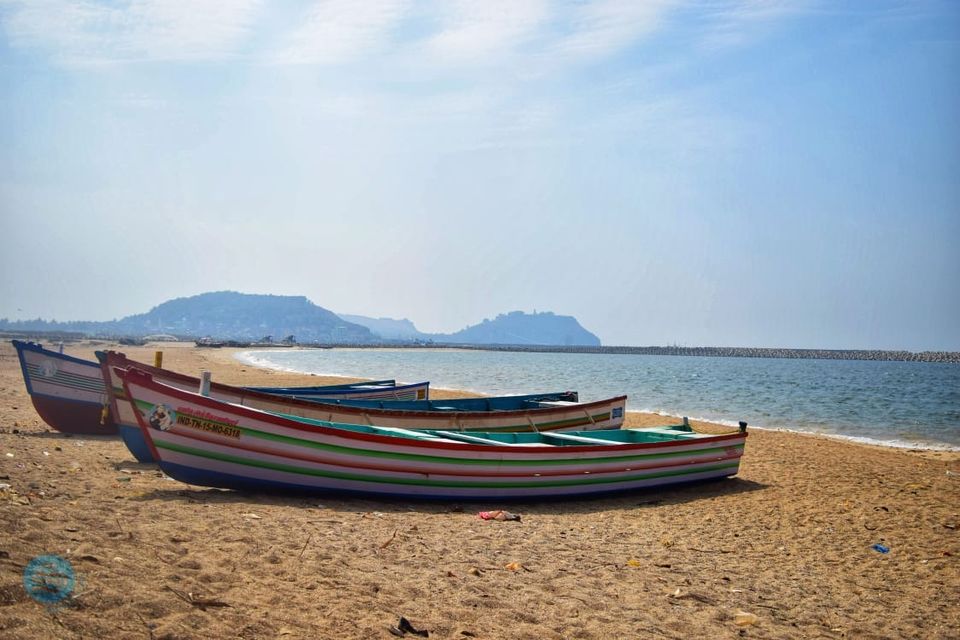 When you are an engineer and worst to it, not by choice, then naturally you are a guitarist, a language learner, a photographer, an actor or a traveller for sure!
After literally three months of continuous exams,when you get those week offs, a getaway is must. But now you have to make your fellow sufferers agree for this!
So our plan was ready. We had to decide the dates. After considering everyone's convinience and struggling for permission from parents, we were ready for the roadtrip.
We loaded our car with lots and lots of snacks and kept our playlists ready for the journey!
We started from Pune at 5 am towards Ratnagiri through Umbraj. It was a nice cloudy day. There were quarrels for whose playlist we should play! We took our first stop for breakfast. Now we got those roadtrip feels when we got our bellies full!
We reached Hedvi around 12 noon. The Ganpati mandir at Hedvi is of typical kokani style. The colorful "deepmaal" and colorful "kalas" looks catchy and classy!
(Look for the pictures if you dont know what deepmaal or kalas is..)
We reached here before the estimated time so we had time to visit the Hedvi beach which was nice and not so crowded! Now our hungry stomach started screaming and we had this amazing kokan style vegetarian thali!
After the satisfying lunch started towards Ratnagiri. During this whole journey,the only issue was the extreme humidity! It was so difficult to survive without AC!
So now there was a fun thing we did here. The five of us and our blue Swift we crossed from Hedvi to Ganpatipule in a Jetti through the sea!! This transport system costs around 150 bcks and saves a lot of travel time. On that side of the sea we stopped at a random pretty beach. Passed some time here and went to search a hotel for night stay. Even after prebooking one place we decided to drop that option and look for another one due to distance issue. So we stopped at this hotel where all the terror began!
The hotel was very close to Samudra beach. We dropped our luggage and went to there by the beach. It was peacefully mesmerising and not very crowded.
Beneath the mighty waves and before that magical sunset we enjoyed like anything there! But this was immediately followed by embarassment as on reaching back to the hotel, the five of us had to clean ourselves in the garden, in front of everyone !!
After the created scene we decided to have dinner, so went to a famous restuarant, Amantran. Murg musallum is one dish I would suggest. Surmayi fry is another tasty dish one should try when in Ratnagiri!
It was too much for the day, but then Kokan and summers don't really go along. And due to unavailability of AC rooms, it was the humidity, mosquitos and five of us! Sleep had already good bye-ed us!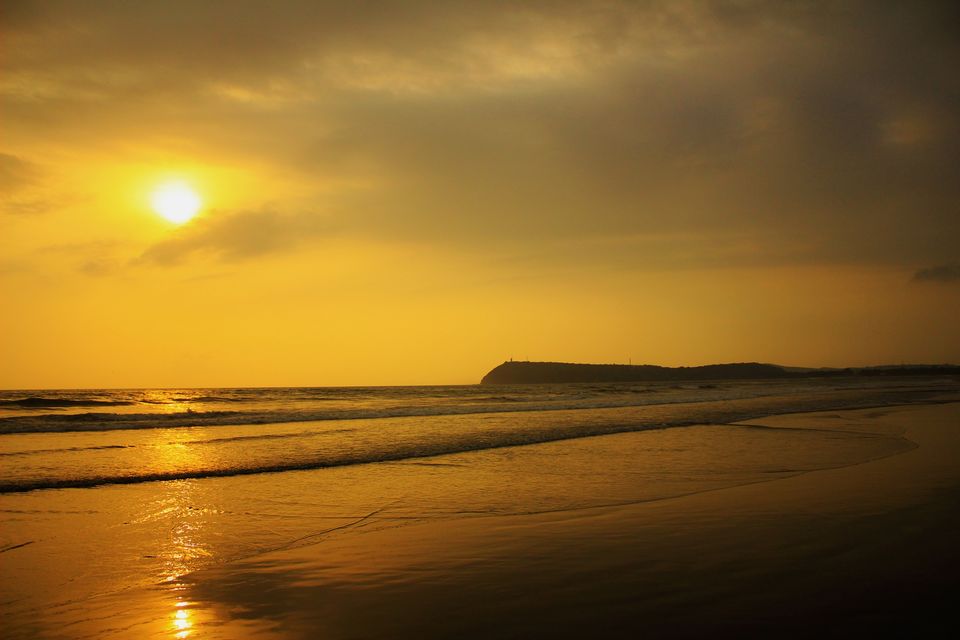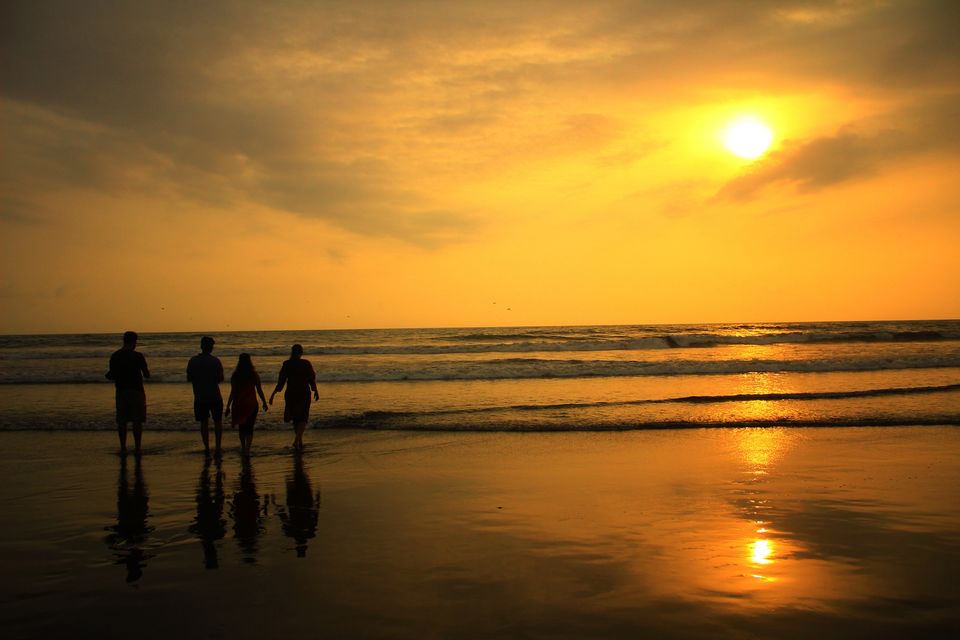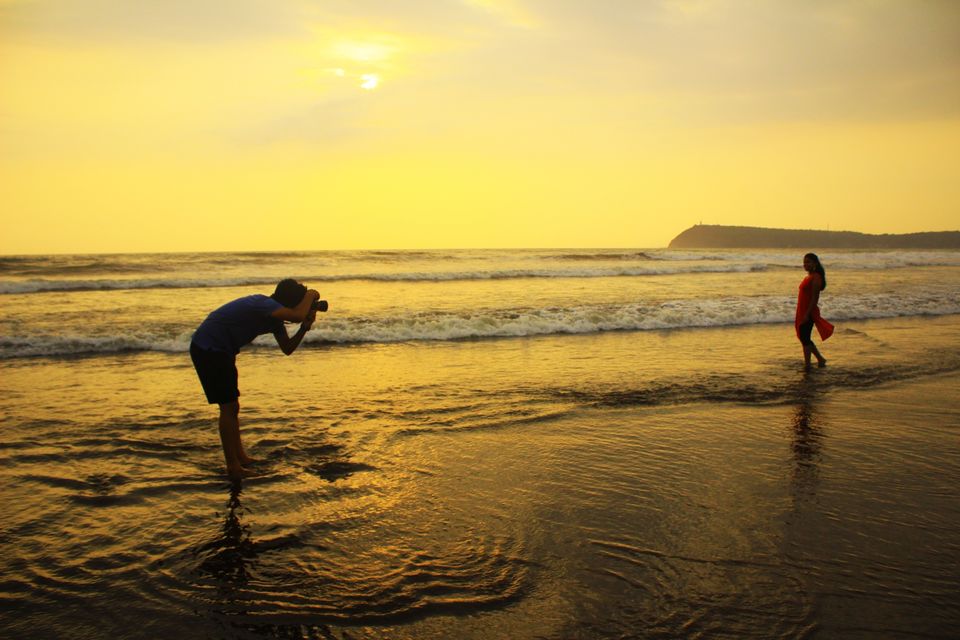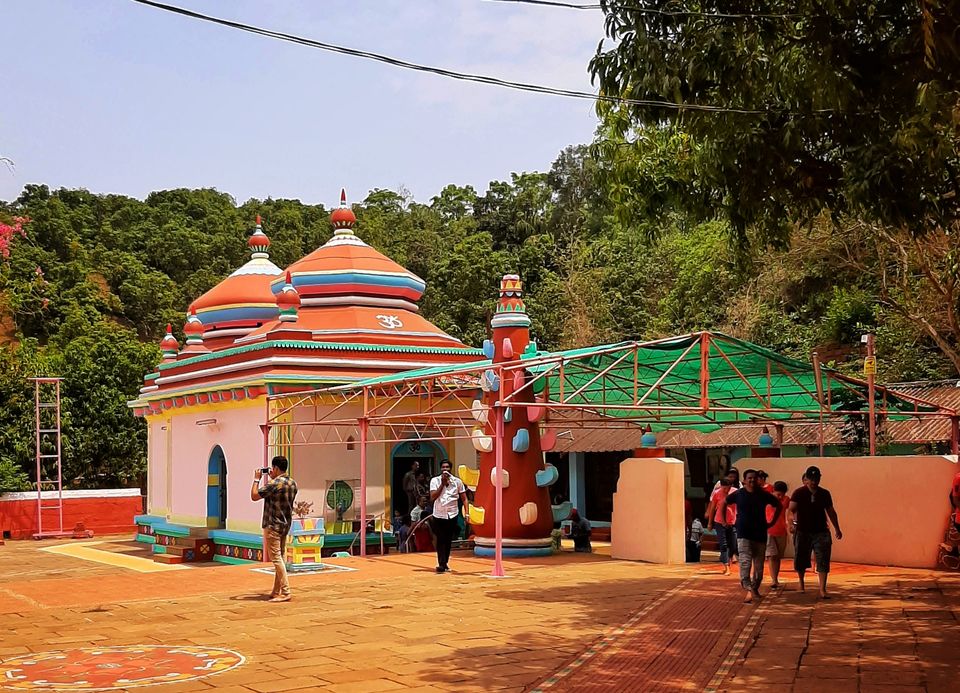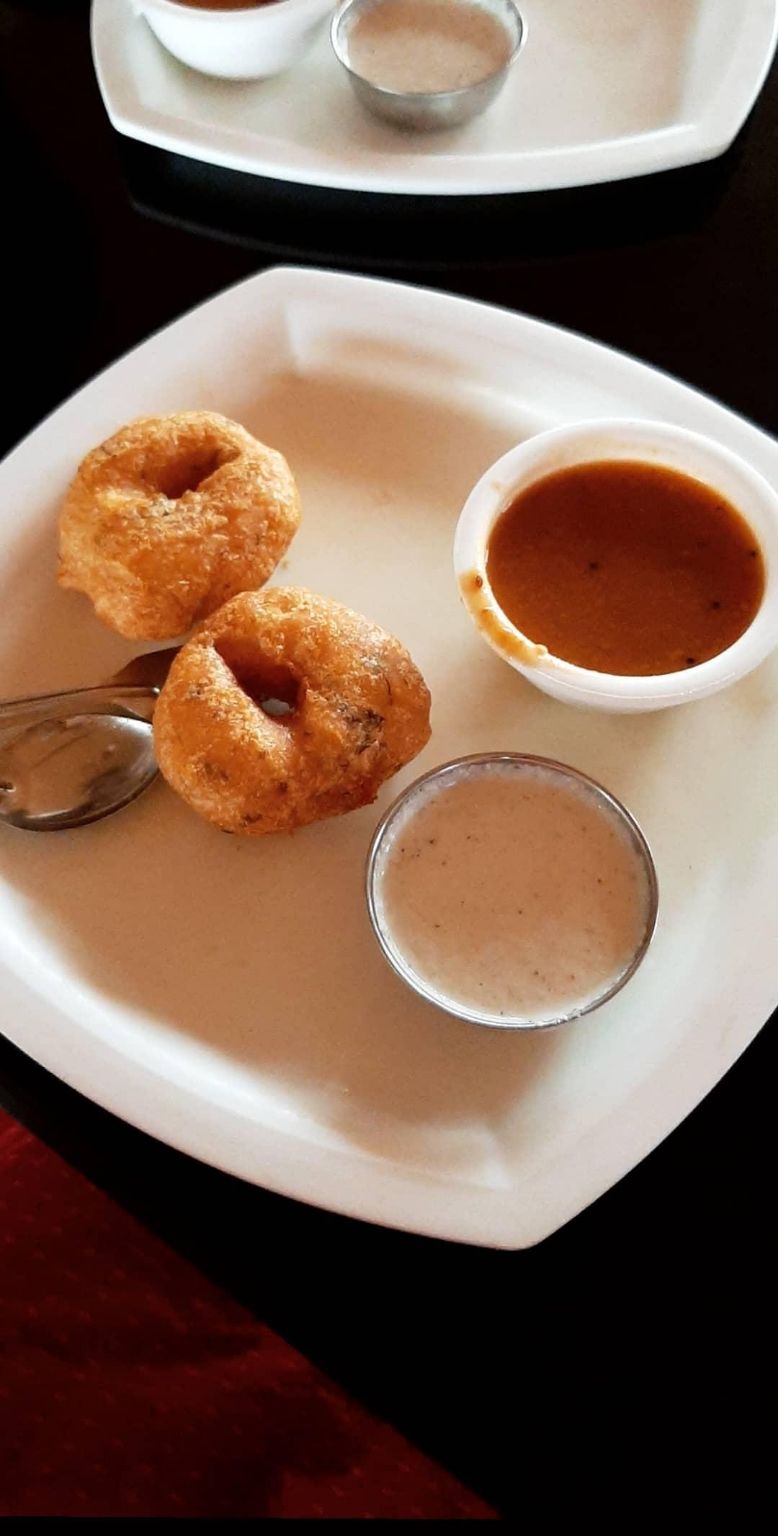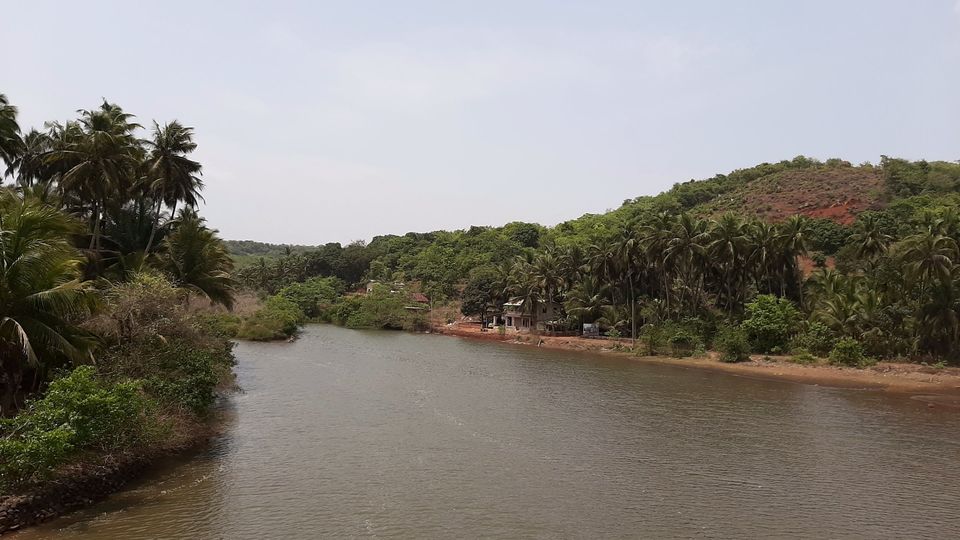 So after mosquitos_and_no_sleep_night we had some normal breakfast and started for the further journey!
Heading towards Ratnadurg temple we pleasured our taste buds with "bitti" mangoes! These cute little fellows taste really delicious!
Ratnadurga fort is an architecture with protection walls facing the sea! From the small peeking windows of the fort we get a terrific view of the sea!
We spent some time here, clicked some group photos and had some chilled lemonade!
We reached Kunkeshwar. This is a splendid temple of Lord Shiva. There are these paintings of Shiva mythology. Nag devata depictions are also found. These paintings and the wild sea gives strong yet a calm vibe!
Now we needed to hurry as we had to reach Trimbak before it gets dark.
Trimbak is a small hamlet. Hardly 75 houses. Pretty kokani house caught our hearts!
The house was hugeeee! I may describe it as the house from stories, one with 'Angan', byre and a farm as a backyard!
They newborn baby Buffalo. Cute one!
With pretty houses come not so pretty insects and reptiles! And if you are not so fond of them, then all the best!
Again dinner was too much tasty. After dinner we went to Achra beach. Beaches at night are magical! This was not at all crowded! It was the cloudy sky, mild winds and rushing sea waves! Magical!
Electricity issues still haunt the region. But it was straight 2 days of no sleep. So after coming back in almost 15 minutes we were all sound asleep.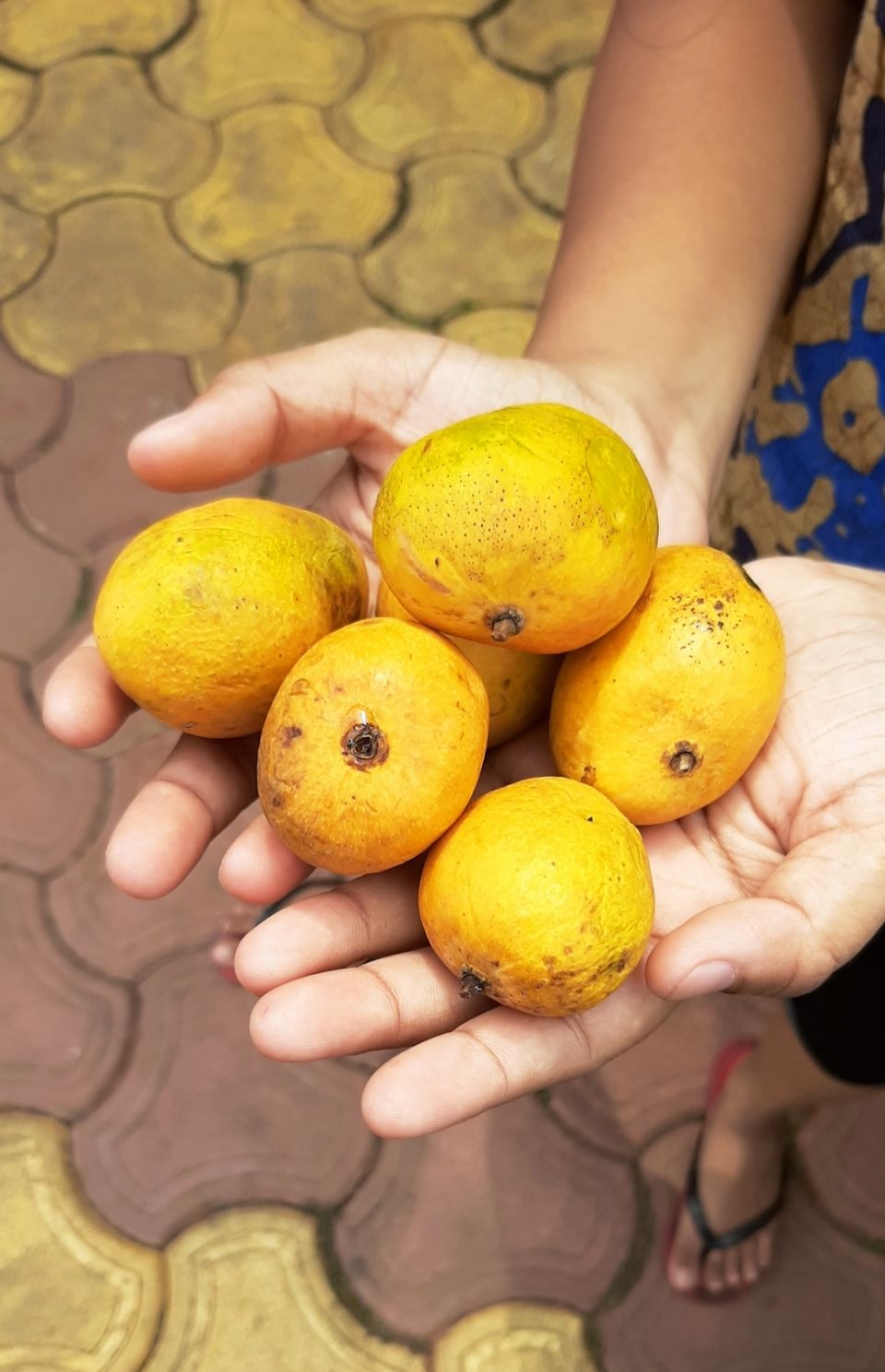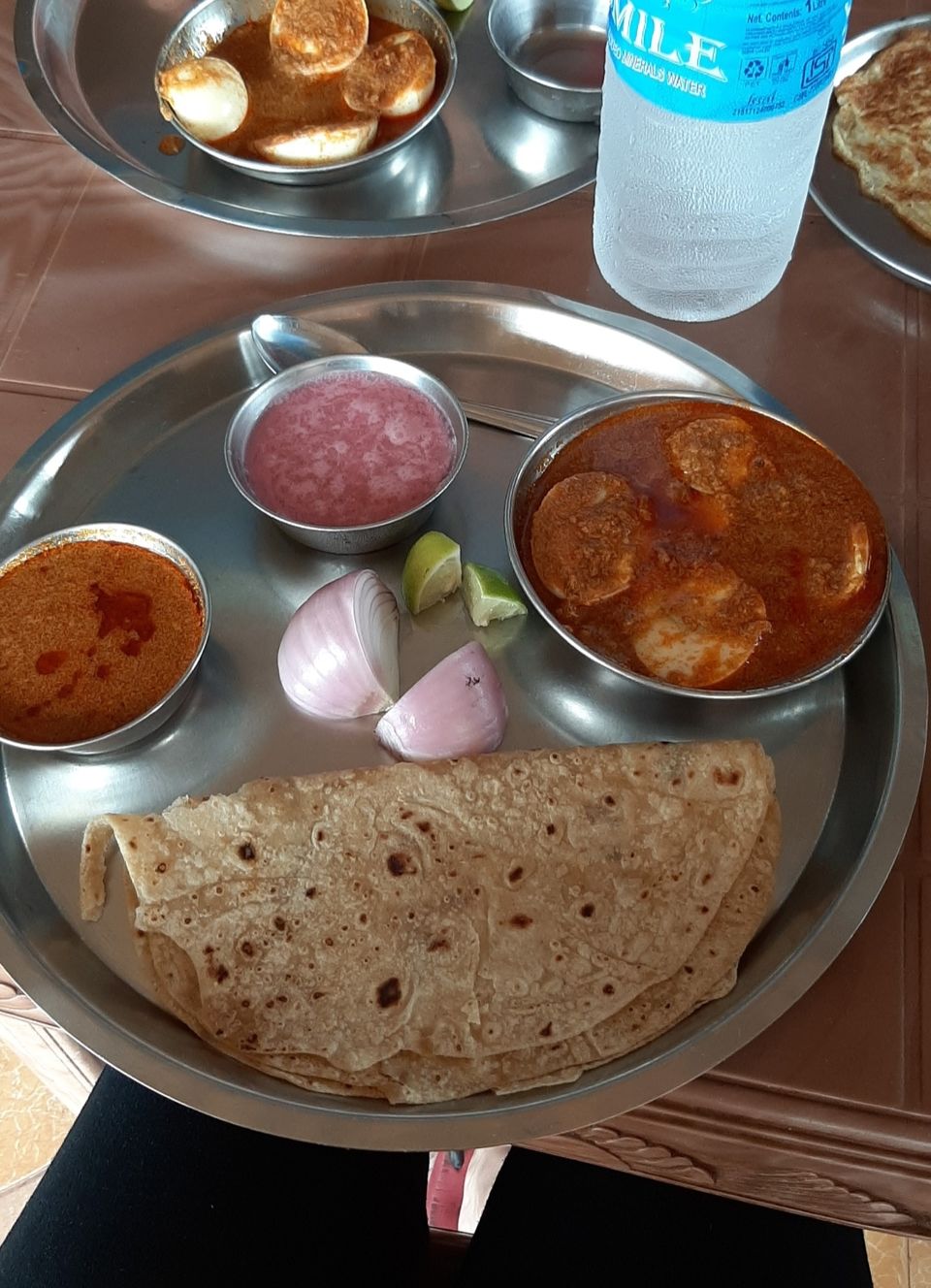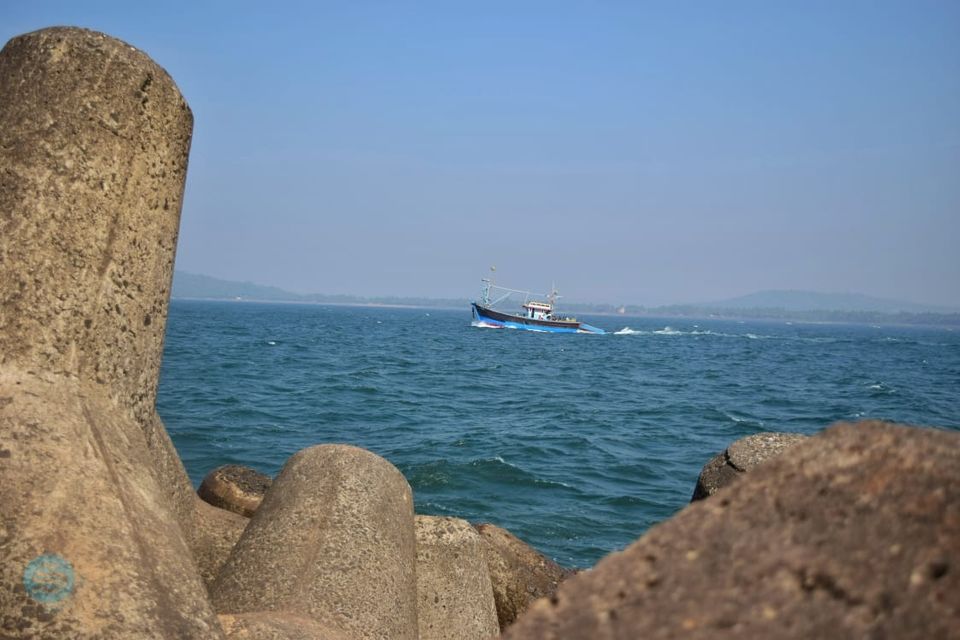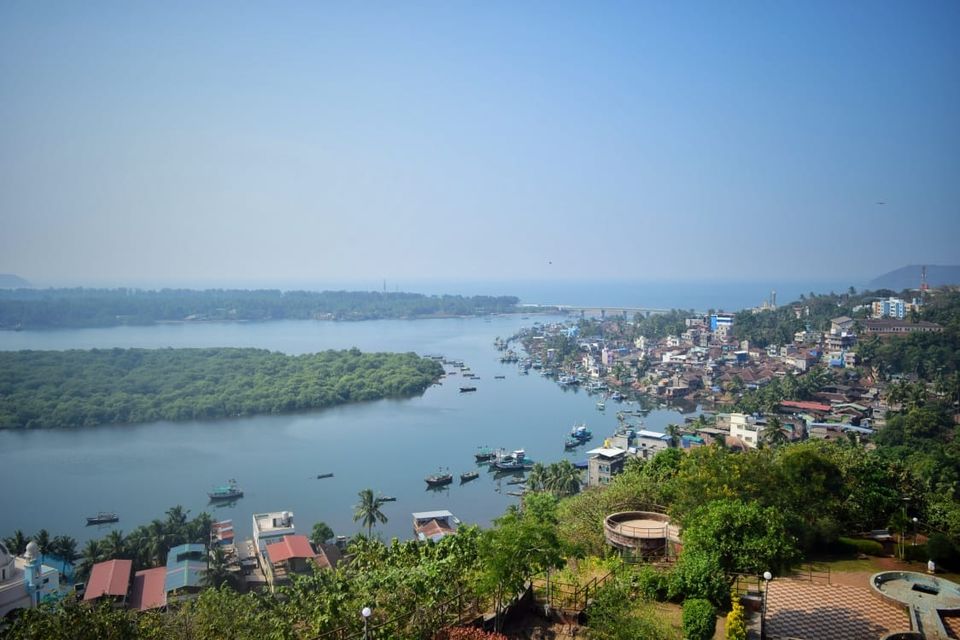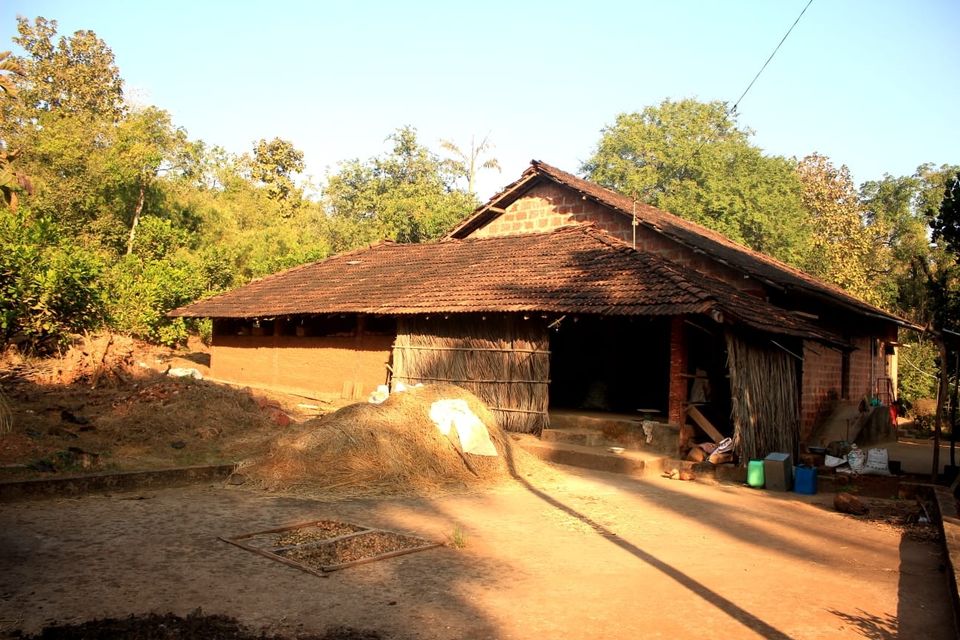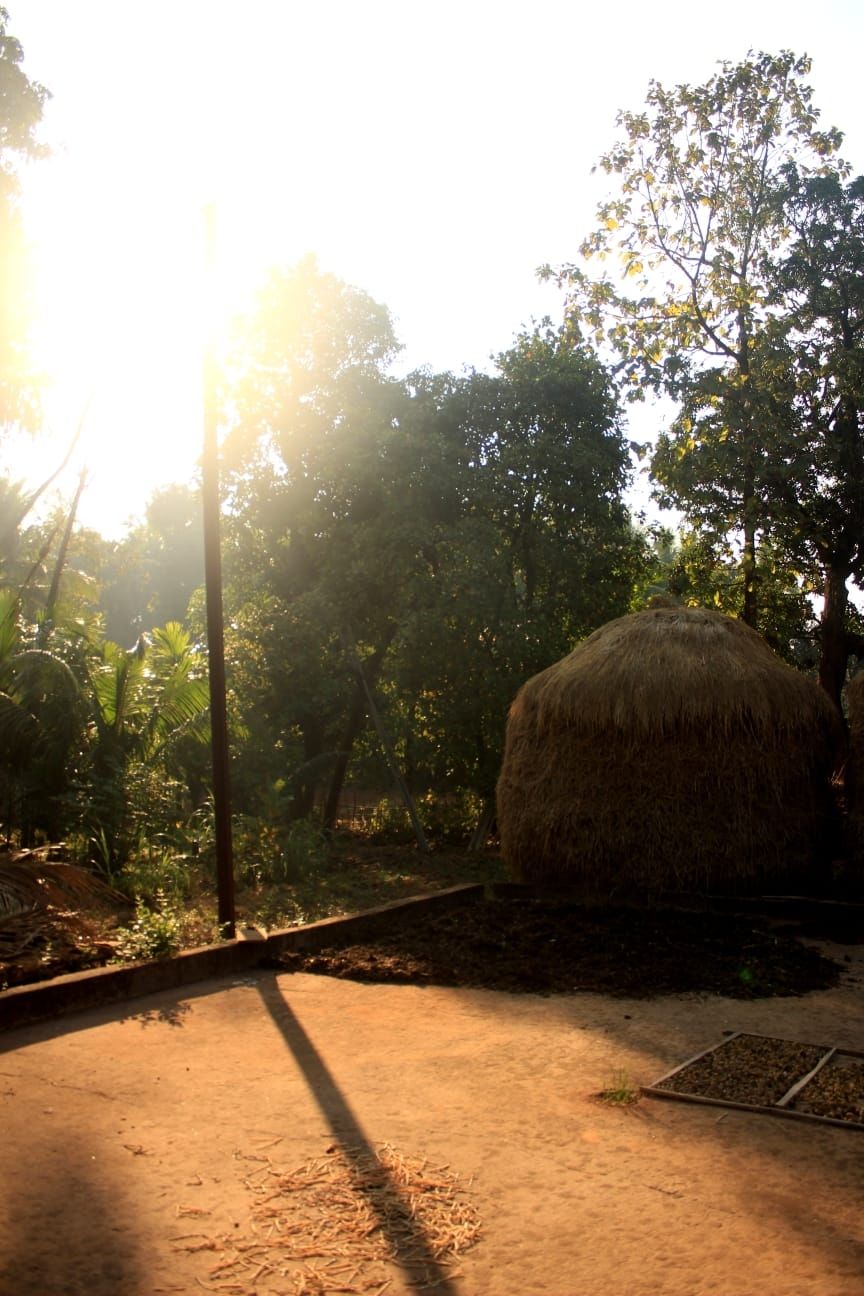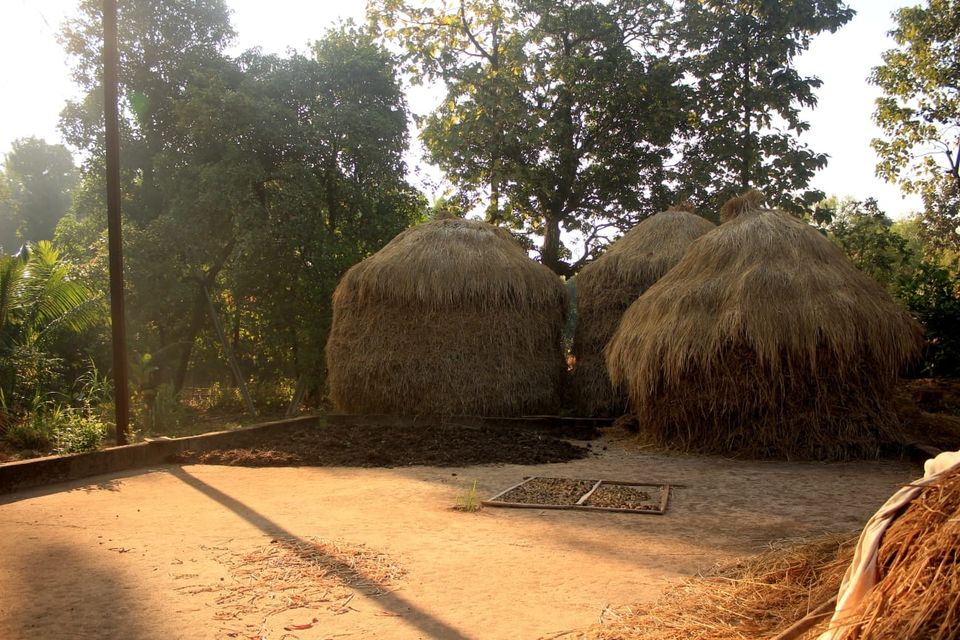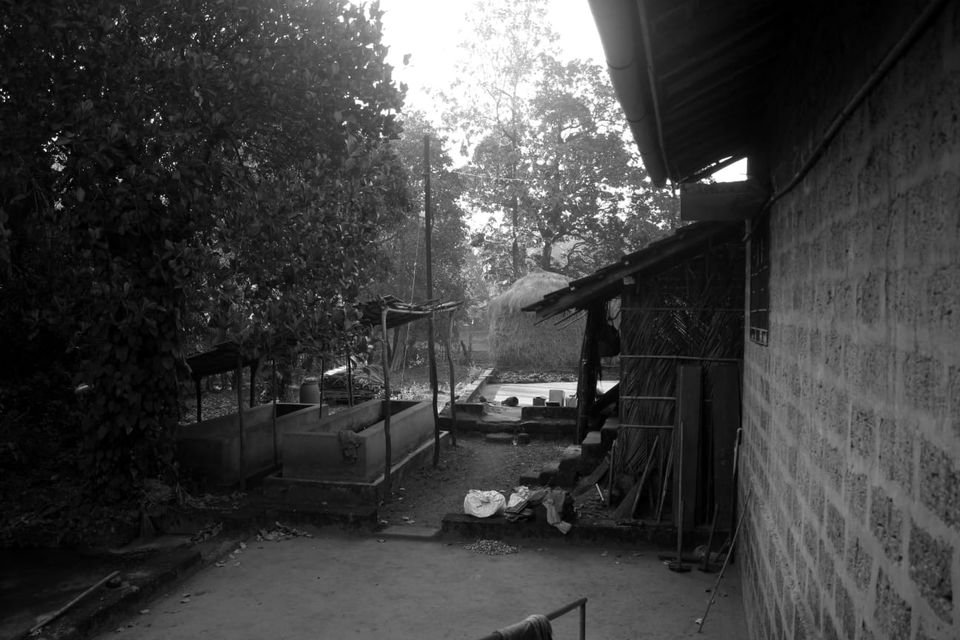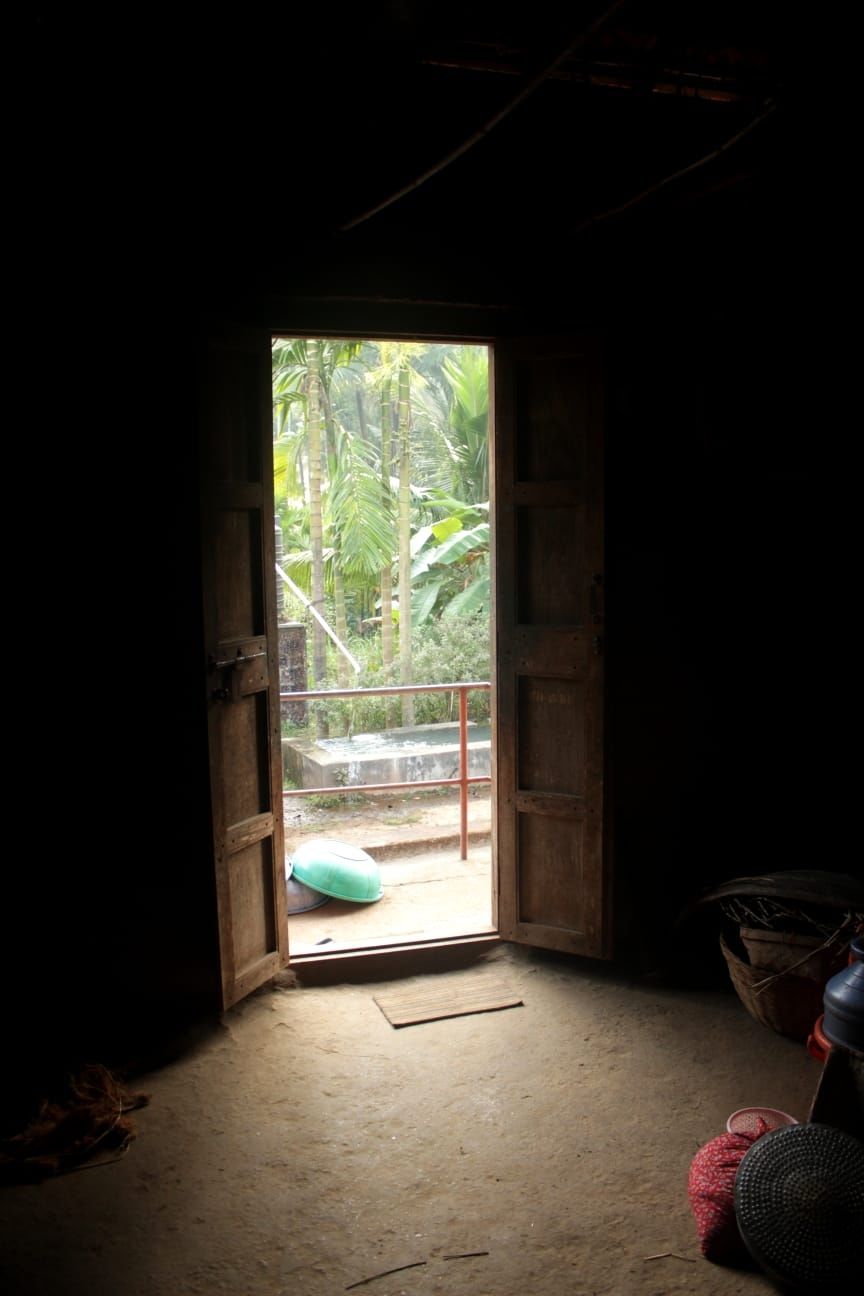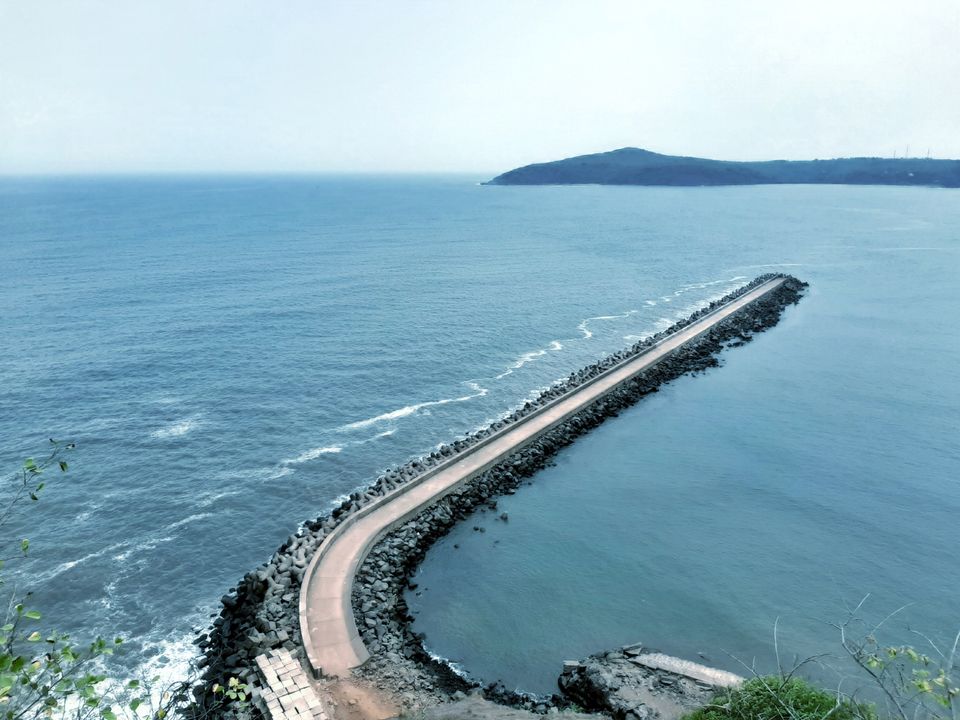 This morning began with a girl who came out screaming of a toilet! It was because of a huge lizard, almost size of a forearm! I am not even exaggerating as the girl was me! So a house in a farm commonly pet these kind of reptile friends. After a morning walk through the palm trees we had our breakfast. Mangoes, of course, because it is Kokan and the summers!
We started from Trimbak for Kudal. Again the beautiful scenic views were accompanying us. As we had two photographers we stopped at many "perfect frames".
We reached Kudal by afternoon. This house had a mini swimming pool! What else would one ask for?
After an hour of "22 year olds being 5 year olds in the pool" we went out for lunch. It was again the type of canteen I mentioned above.
Kudal is a pretty town. The road to our house was roofed with a dome of trees and all green in daytime, but terror at night with no lights and no vehicles and no people!
In the evening, we decided to head to Sawantwadi. Sawantwadi is known for the traditional wooden toys. You can find pretty keychains, jute bags, kitchen sets and more such interesting stuff. We can call this whole town a souvenir shop.
We spent our evening at moti talav. The light reflection, the pond ,sunset and the clouds were a treat for photographers!
We sat there until we realised that we need to have dinner now. So we returned back to Kudal and stopped at chinese food joint. They took like forever to serve food which came out to be not so good…
We returned back home to find out that it was a power cut.
So we went to the terrace. Milky way was clearly visible because no citylights and less pollution. We just had to capture between the cloud gaps. There were some light photography experiments too.
Some of us were asleep by now. The awake ones ,we talked for whole night sitting on the rooftop till we could hear the morning azan!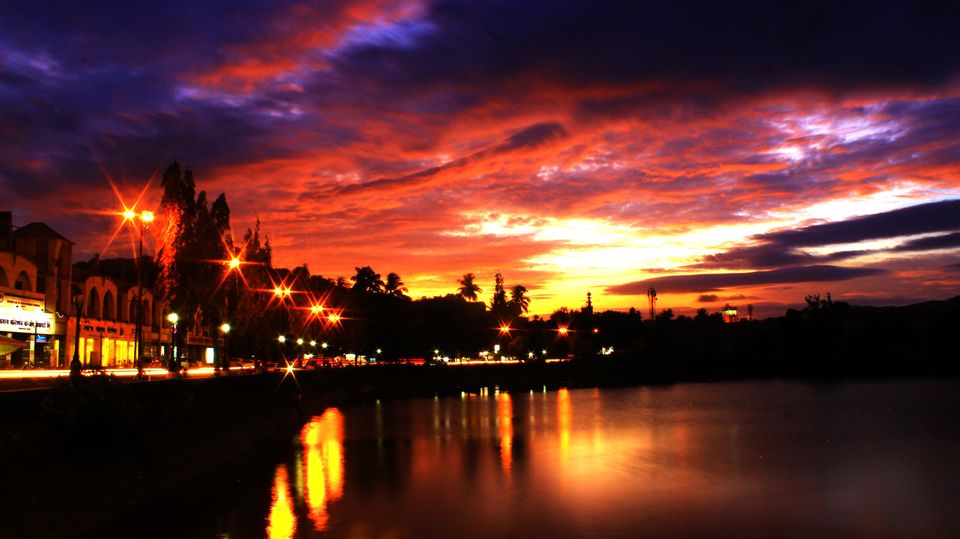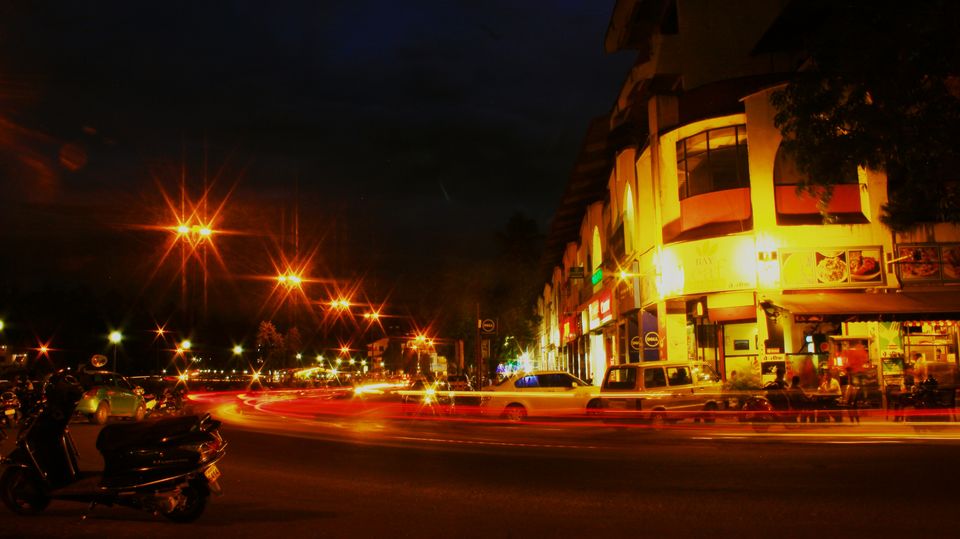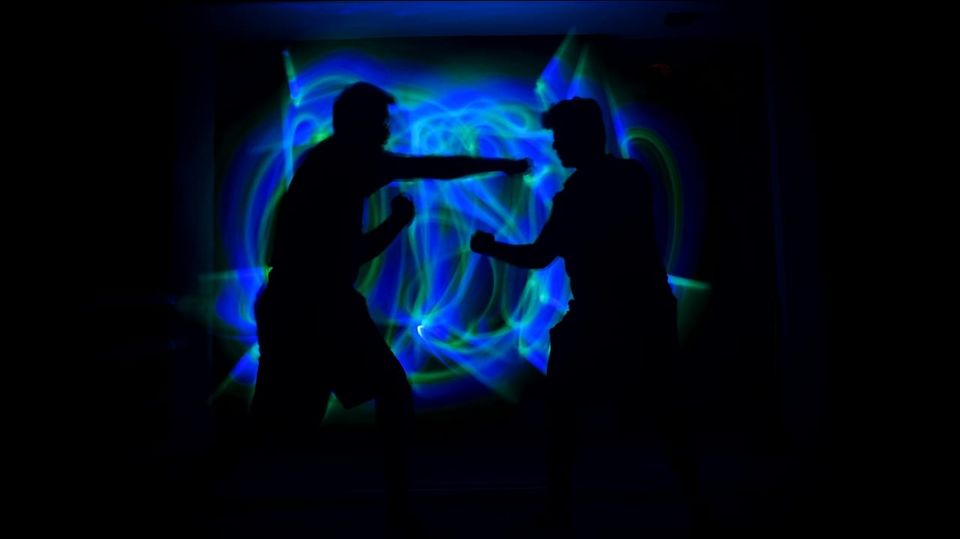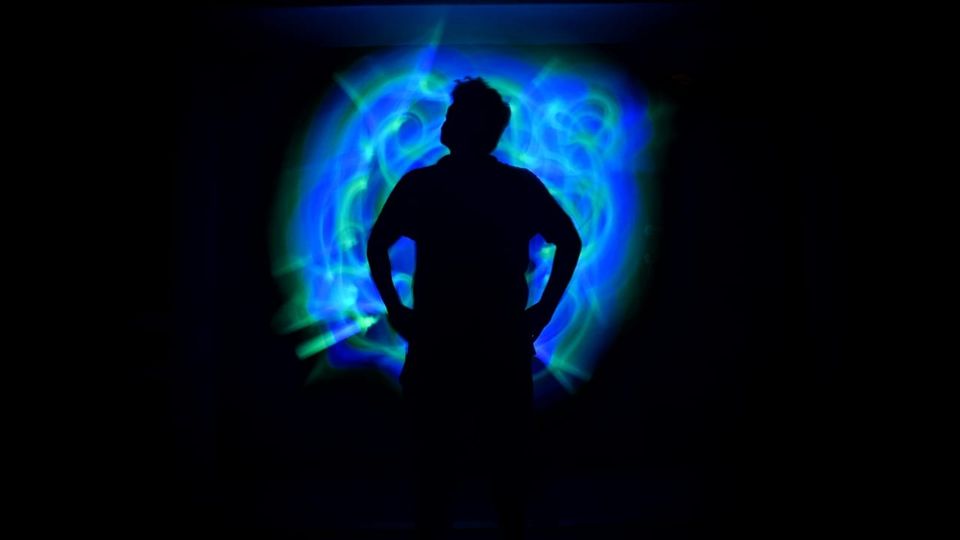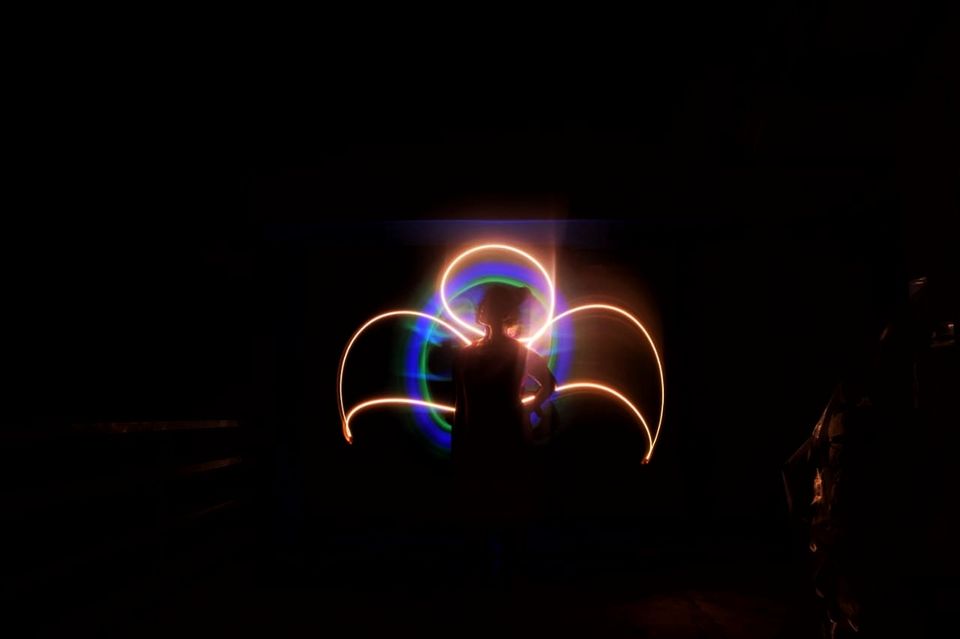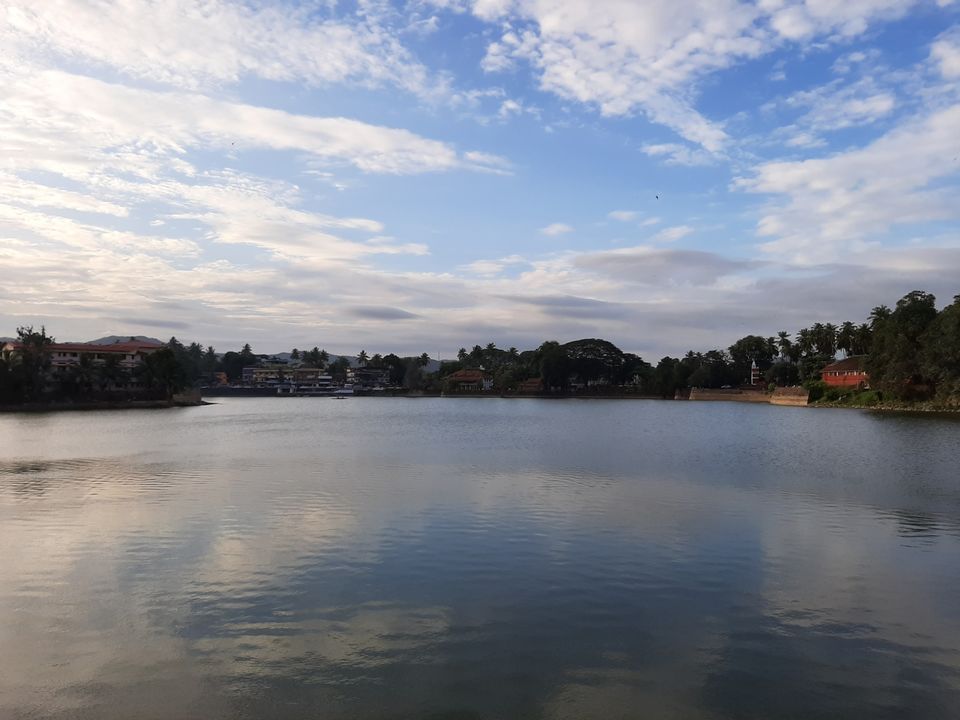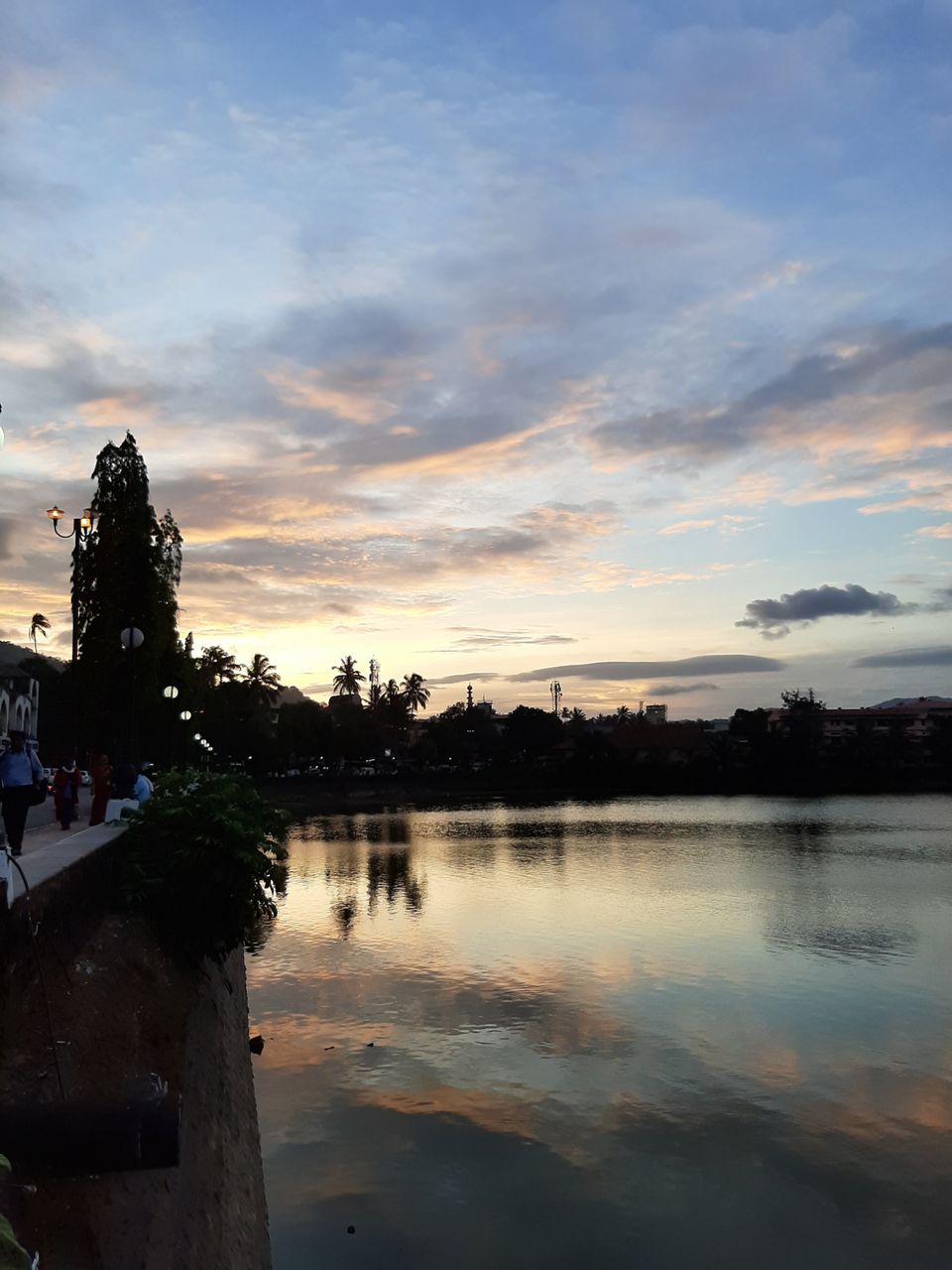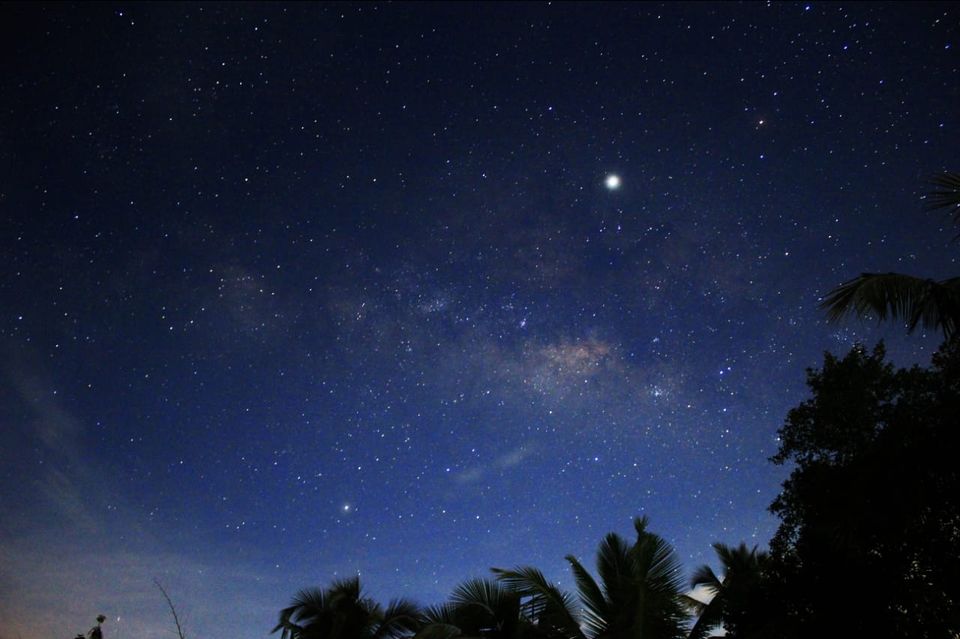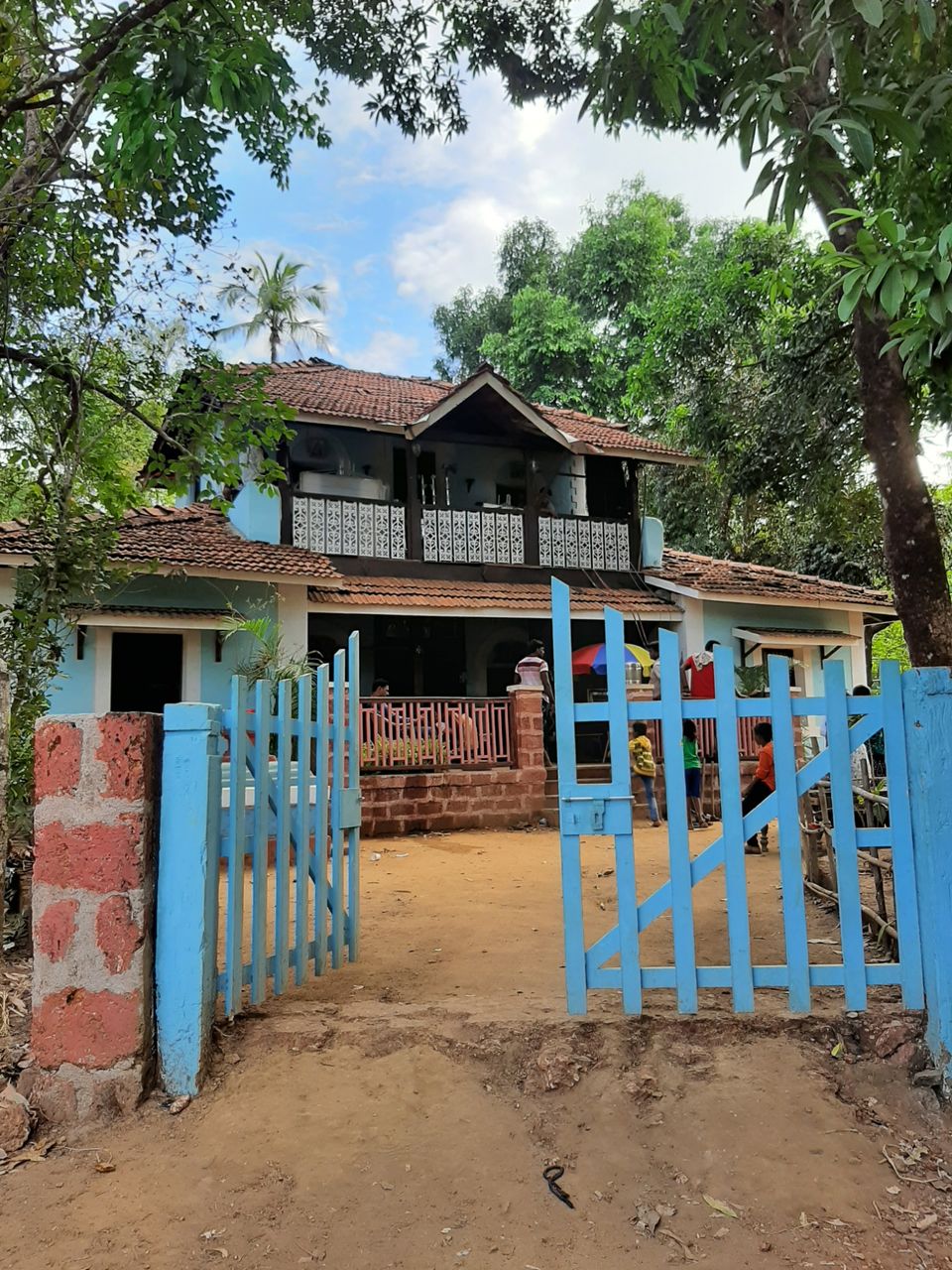 We all were excited today. We planned for Goa. But it was so hot and humid, we were tempted to go to a resort nearby! All of us enjoyed swimming there for 3 hours straight!
There is this burger shop, trust me you will be amused by the taste. Good food and good company really gets you in a good mood.
We got ready for Goa now! It takes 1.5 hours from Kudal to Goa. Roads are good. A question of quarrel arouse when we realised one of us had to be sober though in Goa,as one had to drive way back. Till we decide who would that one be, we were already in Goa.
It was raining there. The "fenny" cyclone caused the sea to transform to its wild form! It seemed like each tide bought terror to the shore!
Keri beach is a less known peaceful beach with shore of approximately 750m. But when we reached there, it was just the high tides and untamed sea! Stormy sea was really frightening. It started raining so we had to rush back to our car.
We visited a church on the way. The evening lights made it look a really pretty!
It started getting dark. Hill rock restaurant and bar it was, for tonight. As it was a week day, restaurant was not very crowded or so. Good music and ambience. For non-vegetarians fish dishes is what I would suggest, but for vegetarians you dont get much variety.
We were full with just the starters and booze. And now we were enjoying our high to its best!
We started back home. We sang songs to the top of our voices. The one who was going to drive was totally sober. It was again a power cut. We slept early. It was an end of a good day!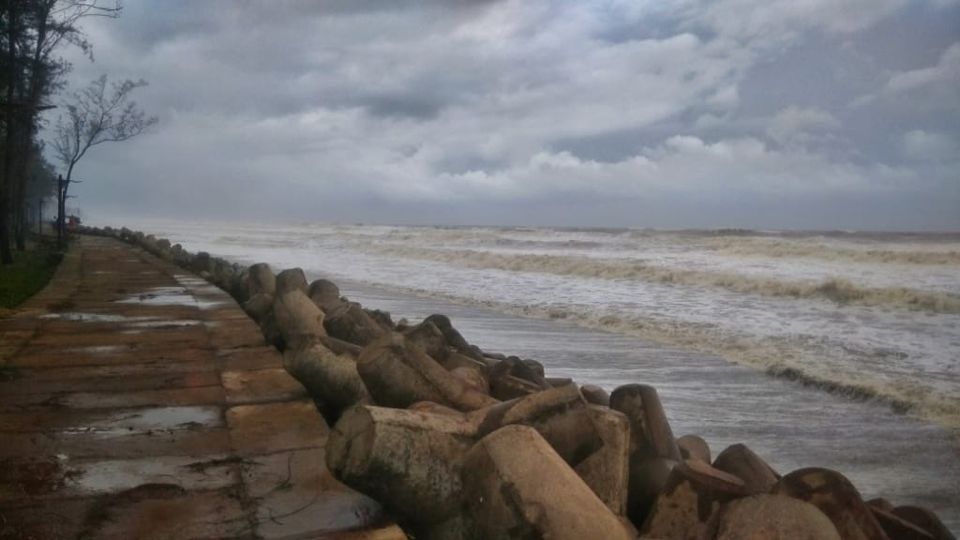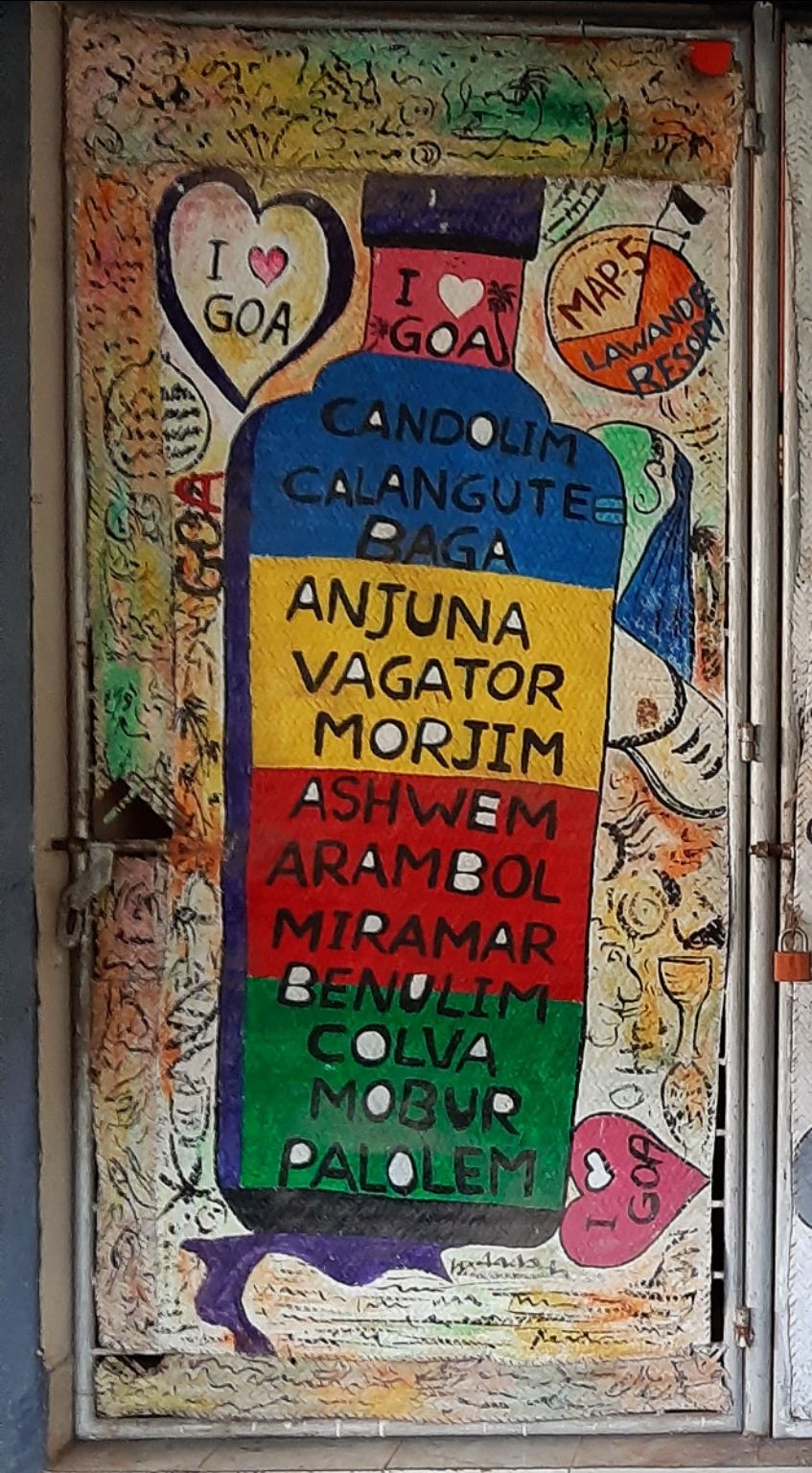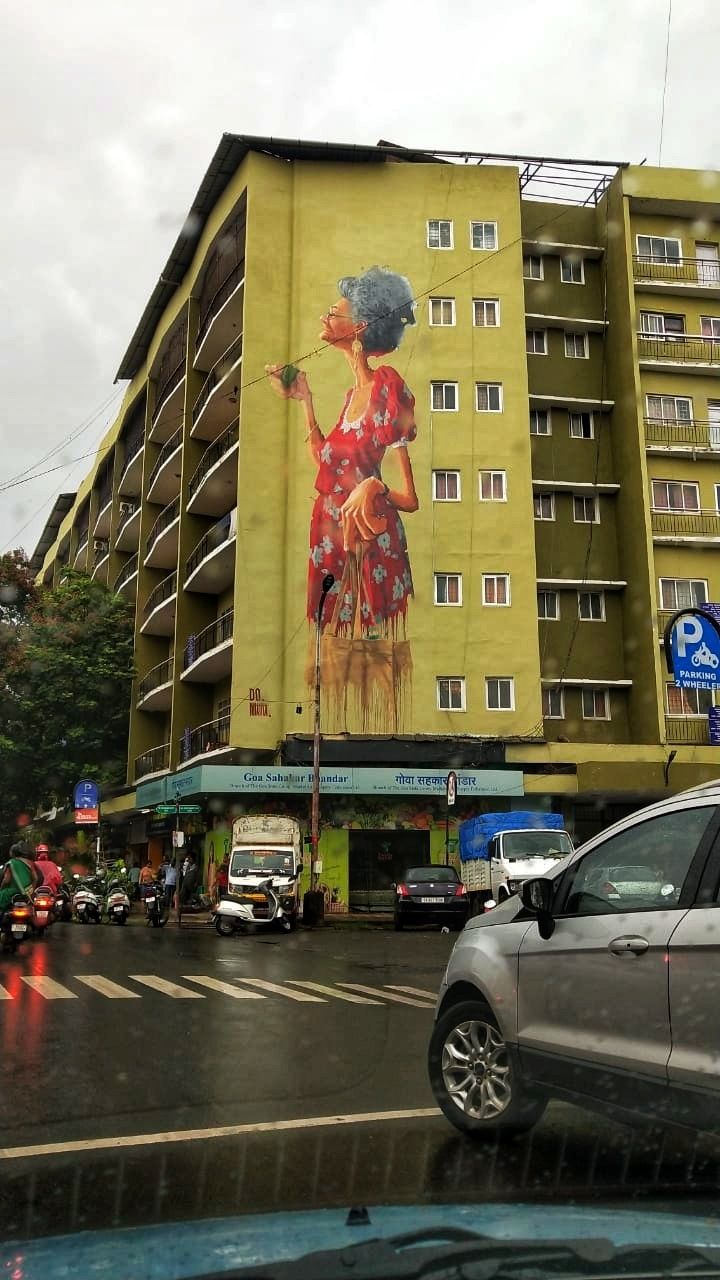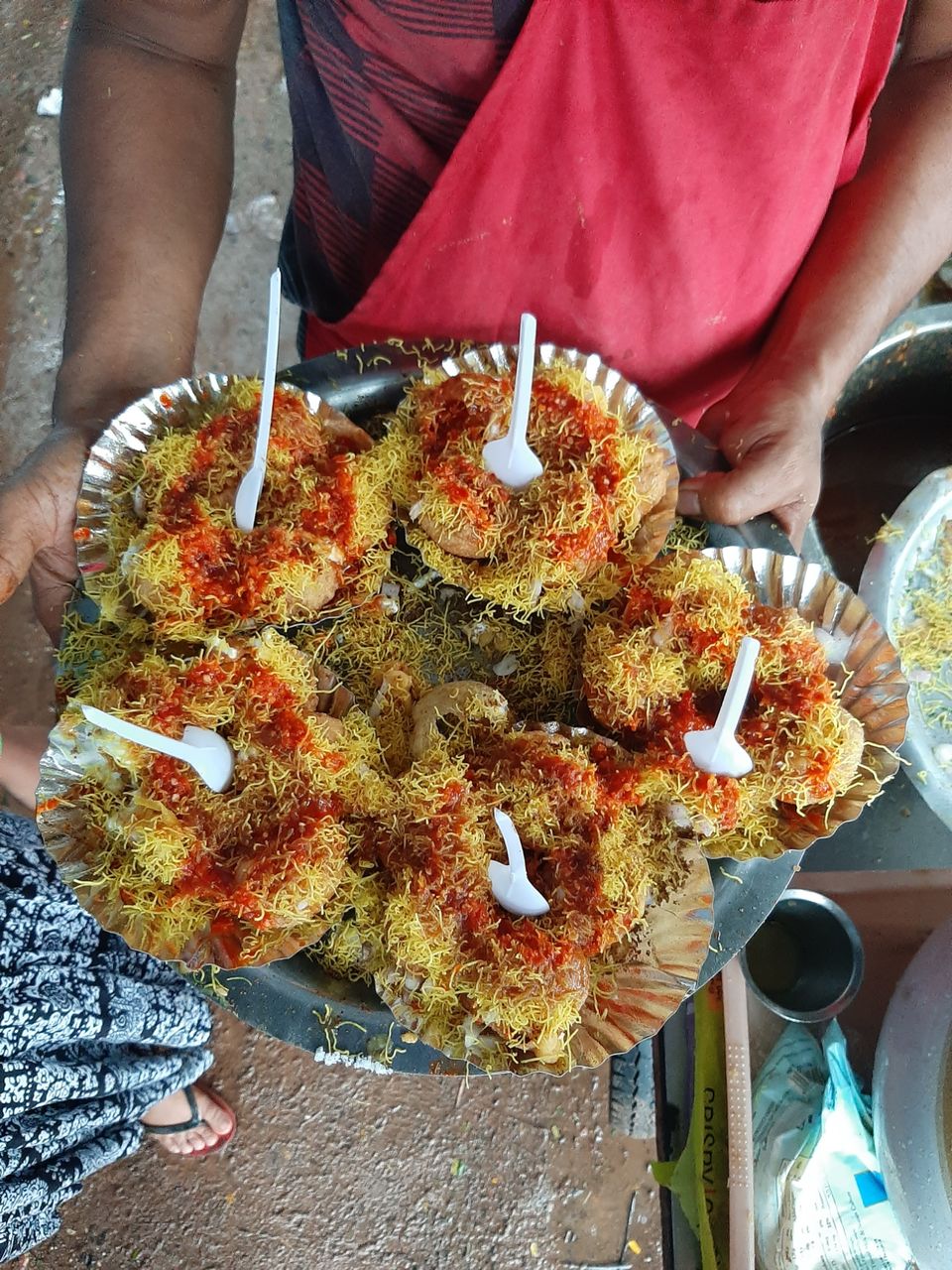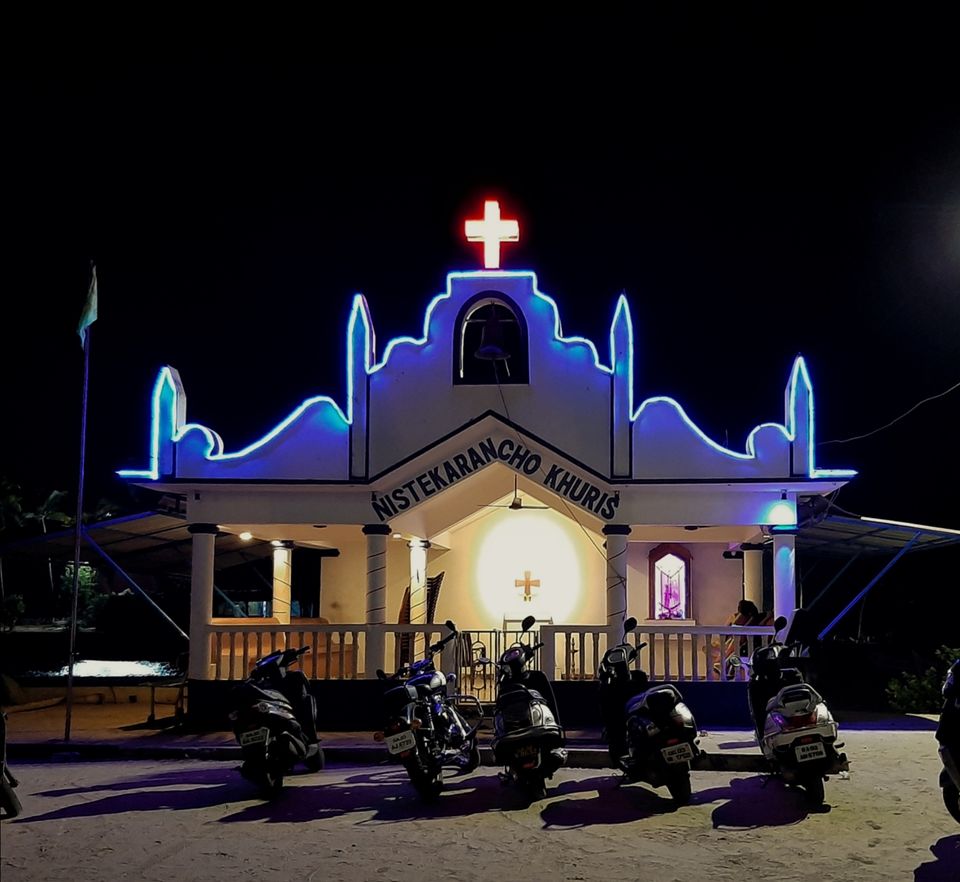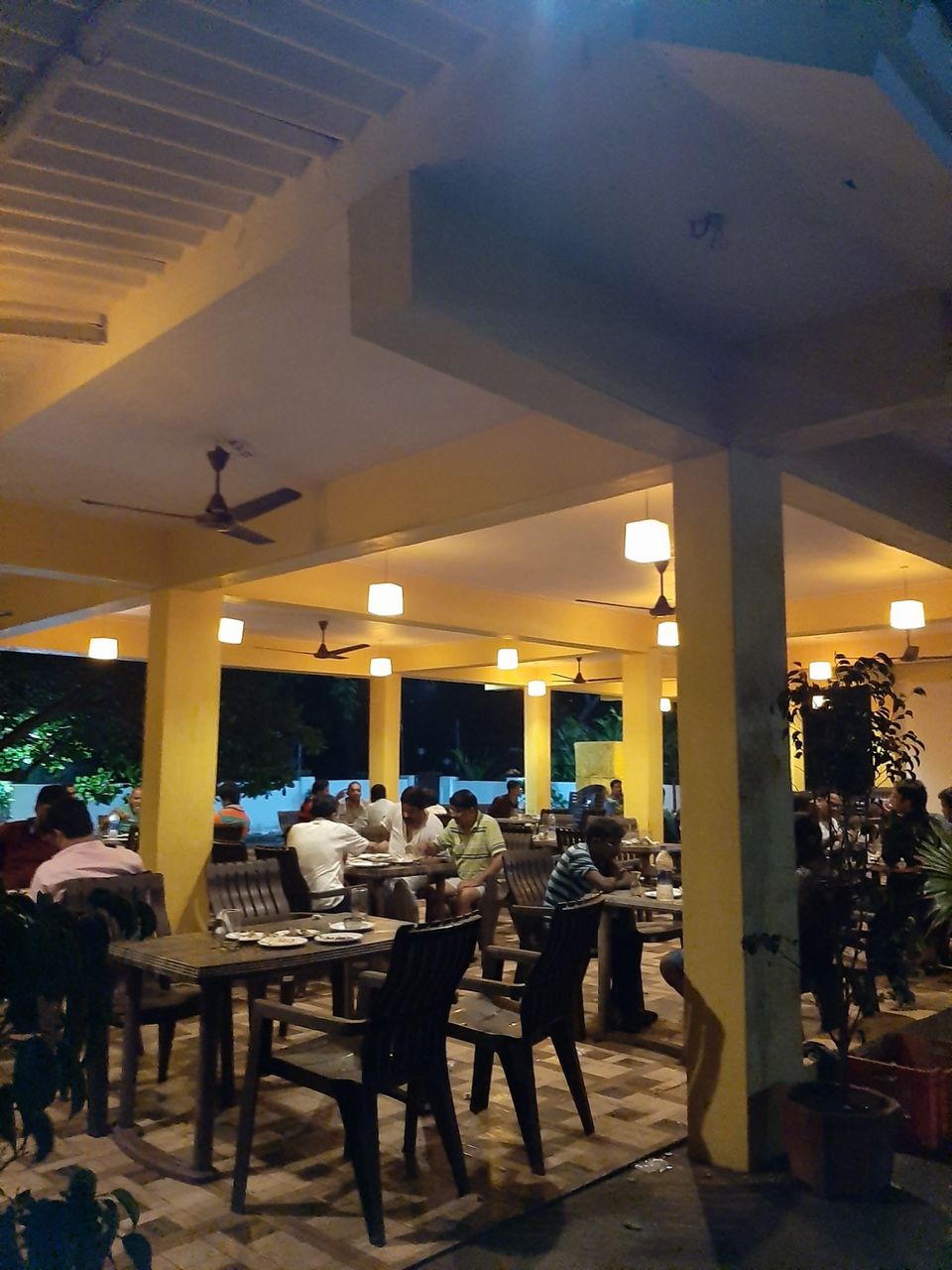 Hungover heads woke up at 10 today!
Goa is not always about party and drinks. It is much more than that! Goa is about the open minded people. It is about the shopping treat, the colorful houses and some Portuguese architecture!
There is this fort named Reis Magos. A peaceful and well maintained monument.
This fort stands from the period of Adil shah of Bijapur which was then defeated by Portuguese. For some years before abandoning it was used as jail.
this sea facing fort is indeed a less known but beautiful place.
At the fort they cost you 50 rs pp and student discount 25 rs pp. Extra charges for cameras.
We spent a whole afternoon on this fort. There is a small picture gallery on the fort which displays pictures of locan Goan life.
Now, we wanted to shop those bead earrings and fancy tops and Jack Daniel tshirts. So we headed towards calangute beach shopping streets. We took some gifts for our friends and searched for a good place for dinner. As this was a last evening of the trip we wanted a fancy place. We roamed in Tito's lane and finally chose Tasca bar and restaurant.
Fenny is a Goan local drink. Nice to try. Beer pints and vodka shots had no count!
After the drinks and dinner, we headed home. Vision was blurred and overflowing emotions,they oozed out of us.
We made memories.
The wrong lyrics, drunk calls,rants, some good some bad experiences
Next day the journey time swooped in between the laughs and incidents! Our next trip was planned on the back journey itself!
Stay tuned for the upcoming one😉