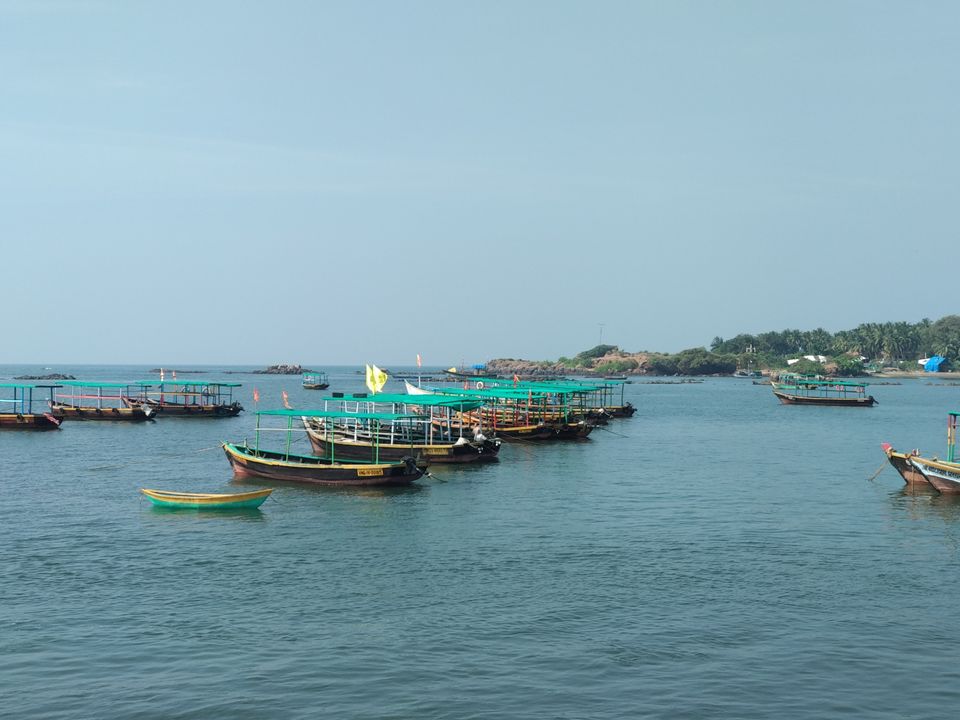 Goa is the trademark trip of every group. So even we wanted to go there. But some said why not Tarkarli. It has better water sports and less crowd then Goa. So we said, let's try it.
We left from Mumbai on 22nd November in an adventure that we did not expect. It was a hectic day, all of us working for the same organization we had to catch a night train after a day of work. We were 7 people all boys, just done with engineering and working our first job.
The trip was about beginning of a new friendship. Friends who would later become brothers. Our train Konkan kaniya was sheduled for Wednesday night from Thane. All of us went back home around 6-7pm from work and meet at Thane station around 11pm.
All of us eagar to embark on a journey with this new friendship. No one was close enough at the beginning of this trip, but yes we were friends. The train arrived at around 11:50pm. The other options for train to Tarkarli is Mangalore express.
The journey started and we didn't slept till late 3:30am. I think other passengers might have been disturbed with us laughing and giggling. But we did not care. Playing UNO and then talking about our stories. This is when we really started knowing one another.
The next day we got down at Sindhudurg station. You can also get down at Kudal, but the road from Kudal station to Tarkarli is not that good. We had asked our hotel(will talk about it later) to arrange for a pick up from Sindhudurg station. We had a SUV, since we were 7 people, it costs around 1500 to 2000 depending on the number of people and vehicle.
It takes around 45min to an hour to reach Tarkarli. Well if you think Tarkarli something like Goa, then you are wrong. The place is quite and calm. If you are a party freak and expect easy access of alcohol, then this is not the place.
Tarkarli is not yet completely taken over by the tourists. It still has a lot to develop in terms of a tourist destination. Ok coming back to the story.
We reached our hotel at around 10:30am. The resort we booked in was Soham resort. And believe me when I say it. The hotel is one of the best I have stayed in. It is the view, not the hotel which we pay the price for. The rooms are ok, not that great. But the view, I can't really express in words. You can have a look in the pictures.
It is one of the best beach view resorts. The price might be a little high, but worth it. The beach is completely quite. With hardly any crowd. You have the whole white sand beach to yourself. We played football the entire day, since we had  no one to disturb us.
We just explored the Local area. But a little disclaimer, it's little difficult to find good meal around here. Specially if you are vegetarian. The locals cook very good seafood but not that good vegetarian food.
It was also difficult to find a nice decent restaurant around. Food is a big problem here, so plan accordingly. You will not find much crowd while wandering around. The place is quite and not equipped with street lights in some places.
The day ended with us playing Monopoly till late night and listening to solful music sitting on the beach.