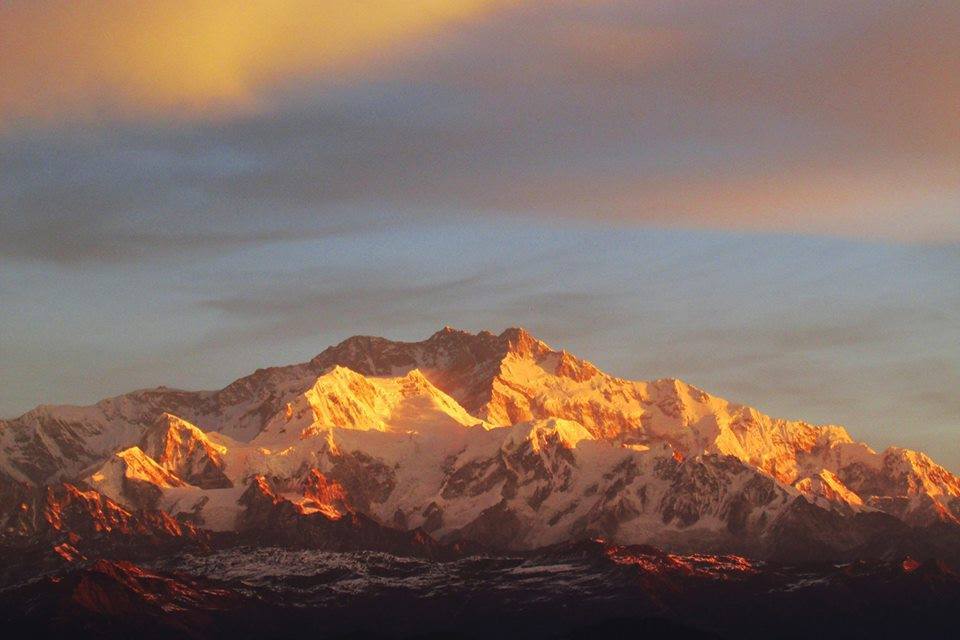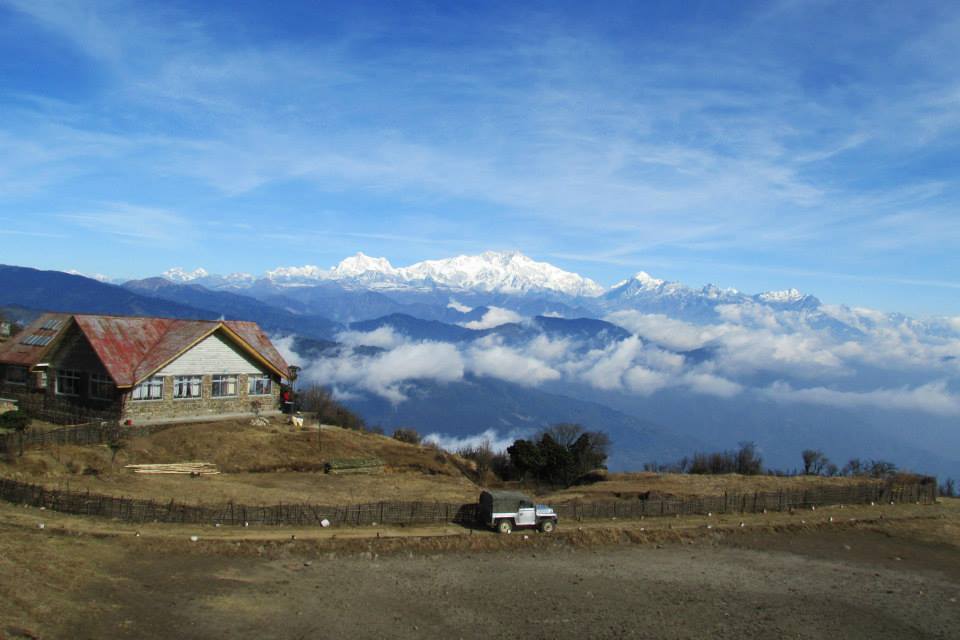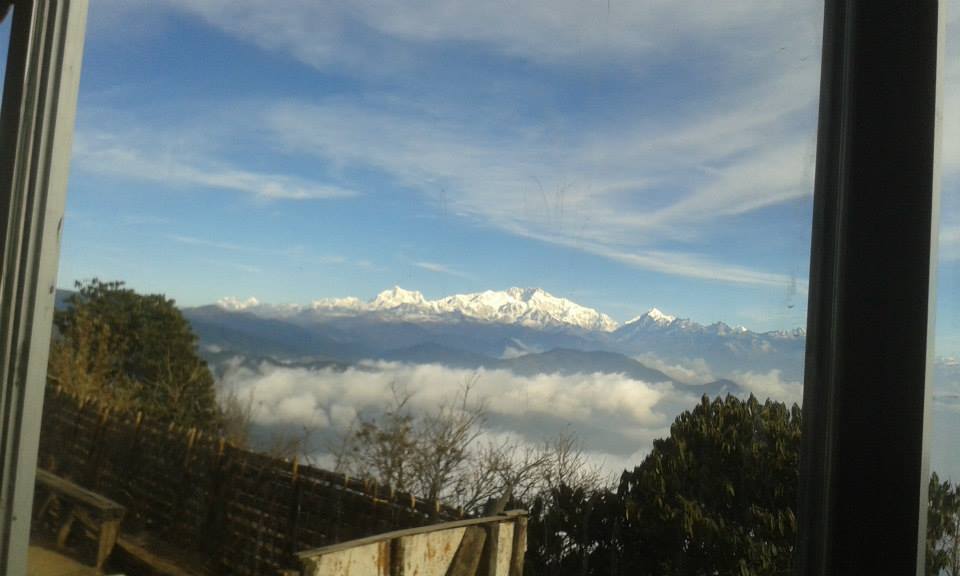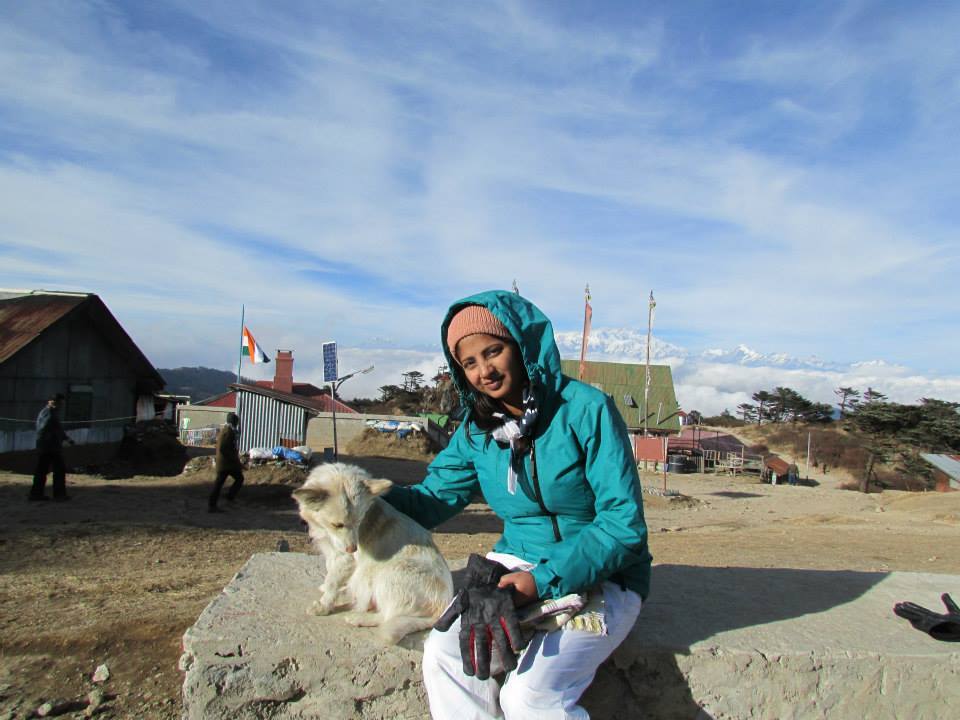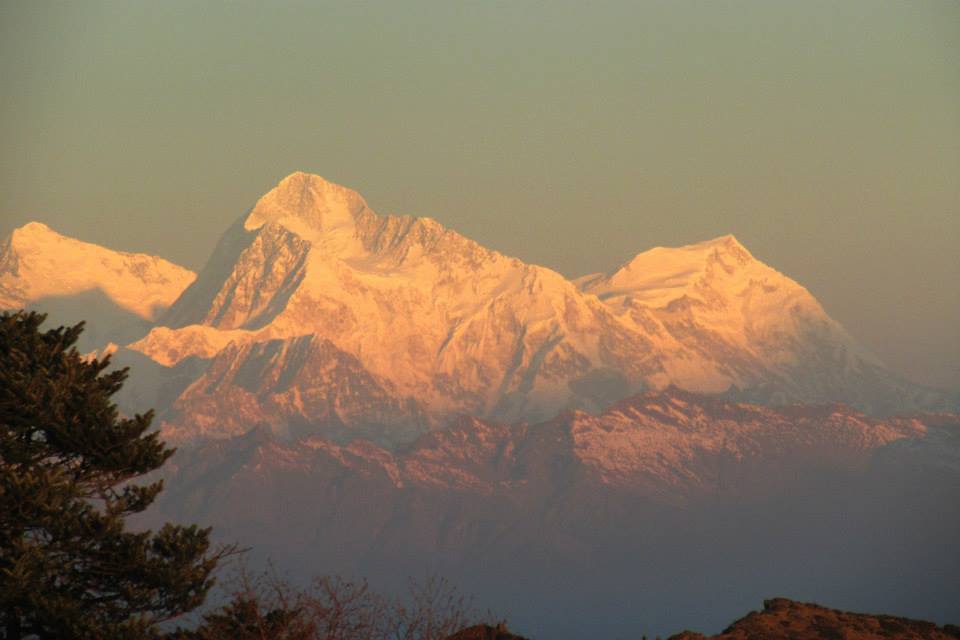 "Chasing angels or fleeing demons, go to the mountains."
"Great things are done when men and mountains meet; This is not done by jostling in the street."(William Blake)
Let the soul wander off in the mountains. Lets get back to our roots.Lets get grounded again.How it feels to travel on rickty path.Gathering courage to move out in sub zero temperture to witness the sunshine.Manage without electricty or mobile or internet.
How to Reach
Kolkata – New Jalpaiguri – Sukhia Pokhari – Manebhanjan – Tonglu – Sandakphu(In Nepal)
Day 1: Start from Kolkata via train in the night and reach New JalpaiGuri early next morning. Day 2: NJP to Sukhia to Manebhanjan to Tonglu. Day 3: Drive to Sandakphu and halt Day 4: Return from Sadakphu to Manebhanjan. Then to Sukhi and onwards to Darjeeling Day 5: Left in afternoon for New Jalpaiguri for return train to Kolkata
Travel essentials
1. The weather will be harsh with temperature going below zero degree. What will make living terrible will be the constant strong wind which will make the feel temperature even lower.
2. Medicines are Vomit, Fever, Body pain, Rashes, Dizziness
3. Two woolen sweater along with one wind sheeter. Couple of extra layering in terms of full shirt will add extra protection
4. Wear a loose pant which can accommodate few layers inside in terms of thermal and other skin tights
5. Ear Plug, Cap, muffler and gloves
6. Power bank as there would be no electricity
Itinerary
Day 1: Kolkata to New Jalpaiguri
We finished office early and rushed to Howrah station to catch the train. On reaching the station we had snacks and packed dinner. Since the route from Kolkata to NJP is very crowded since NJP being the focal point for entry to North East, we managed to get only sleeper class in peak winter. We put on the extra layers we were carrying and managed to have a descent journey.
Day 2 :- NJP to Tonglu
Once reaching NJP it is highly recommended to withdraw cash as there are chances one might not find ATM onwards in the journey. There are ATMS in Sukhia but they might run out of cash. We quickly grabbed breakfast before the 4 hours drive. Then one needs to take an auto and reach Darjeeling More from where shared cabs leave for Sukhi Pokhari(Though Sukhia is only 30 kms from Darjeeling the cabs for Sukhia are only available from Darjeeling more).Sukhia is a 4 hours ride and one can reach there by 2 in the afternoon. We took small snacks break here since hadn't had anything tangible since morning. Then we took a shared taxi to Manhebhanjan. Many people tend to halt at Manebhanjan if they arrive late in the evening or otherwise if they are tired. But advice would be to halt in Tonglu as the onwards journey is very hectic and burden on the body. It's advisable to take breaks rather than do it in one go.
Advice:
The route is as follows
Manebhanjan->Tonglu->Sandakphu->Phalut-back to Manebhanjan
This entire route has no concrete roads. At the same time it is winding mountain trail. The total distance from Manebhanjan to Phalut is 51 kms and it takes 6 hours without halt to reach Phalut in 1 go. Depending upon the time in hand one has 3 options
1. Tonglu(Side View of Kanchenjunga)
2. Sandakphu(Front View of Kanchanjunga and Side view of Mt Everest)
3. Phalut(Front View of Mt Everest)
Route one: Visit only Tonglu
The rate to only Tonglu is 1800 if one returns the same day. First day halt is extra 500 and 1000 additional nights. Under this option one can't return the same day without missing the awesome sunrise. Therefore halting for one night is recommended to witness the sunrise as it throws an orange cast over Kanchenjunga. There are two options of logging at Tonglu. There is a government guest house which charges 1200/night for a double room. It has a private bathroom (western style).There is another private logging which is quiet cheap at 110/bed. But it has a common toilet Indian style. Depending upon the comfort level one can book rooms.
Route two:Visit Tonglu and Sandakphu and return
The fixed cost is 4500 but additional for night stay as mentioned above.Under this option one is recommended to reach Manebhanjan by afternoon and take a Land Rover for Tonglu. Spend the night at Tonglu and witness the sunrise the next day and depart for Sandakphu. Take a night halt at Sandakphu and witness Sunrise and then depart back for Manebhanjan.
Route three: Visit all 3 and returm
The fixed rate is 6500(tentative) and additional charges for night stay. Under this option one should reach Manebhanjan by afternoon and depart for Sandakphu. Take a night halt and witness sunrise and start for Phalut and return back the same day and halt at Sandakphu. Start the next day to Tonglu and take a halt and witness sunrise the next day. One can even skip Tonglu and return back to Manebhanjan. One can take a halt at Phalut also if desired. The entire trip would become very cheap if around 6 people are travelling but the pros in travelling in big groups is known to all.
Day 3 :- Tonglu to Sandakphu
After having a tough night in Tonglu as we tried to adjust to the heavy cold we dragged ourselves to look for what we had come for. As luck would favour us we got one of the best rooms of the guest house. It has one side facing the mountain range made of glass and one can sip tea/Coffee from the comfort of ones bed as one enjoyed the view. We woke up and went to the small tent like structure made especially for viewing the sunrise. We had a host of other travelers already ready. The sunrise happens to the right of Kanchenjunga and it rays is intercepted by mountain range casting an orange glow. Nothing seems more delicious than hot Thuppa served at whim. If you want to have chicken you need to buy the same from Manebhanjan and carry with you till Tonglu. There is no electricity here so carry extra batteries for camera and also power bank for charging mobile though the same would be out of network.
The total distance is 22 kms from Tonglu to Sandakphu through gravel road which will break your back. The only respite is the viesw as you tread forward.Sankakphu is in the Sangalilla National Park. After Tonglu, Sandakphu might look a bit congested. Tonglu has only two guest houses but in Sandakphu one has around 10 built badly on the hillock to block the view of the Kanchenjunga. This place officially lies in Nepal. The owner of the guest house we stayed was a Nepali and from her behavior it seemed she didn't like Indians. Since she was the leader of the place and had all the lodges running under her, she knew we didn't have much choice. Her attitude was "Take it or leave it". The room that we got here was for 1800/night and the food she was serving was also very costly but since there isn't much option we had to budge and anyways we didn't want to spoil our journey for few hundred bucks. The only good thing was there was solar light installed and we had a private western toilet for ourselves. In the afternoon we took a 2 hours stroll on the ridge which leads to Phalut. Came back and had hot meal consisting of Dal, chawal and one sabji which tasted delicious in the Nomads land. We retreated to the bed early as there wasn't much to do.
Day 4 :- Sandakphu to Darjeeling
The morning was very cold and none of us could gather the courage to get out of the bed to see the sunshine .We just peeped through the windows as we has a room facing the range.. Then we quickly had breakfast and started our journey back to Manebhanjan which we reached by 1 pm and then another 40 mins to Sukhia. Had quick snacks and took a can to Darjeeling. The road from Sukhia to Darjeeling is very good and seemed so much relaxing after the tumultuous 31 kms downwards.
"It's not the mountain we conquer, but ourselves." (Sir Edmund Hillary)
"Mountains have a way of dealing with overconfidence."(Nemann Buhl)
Additional information:
Contact person in Manebhanjan to know about the weather forecast and room availability
Chandan Pradhan: 8145822708/9378432477