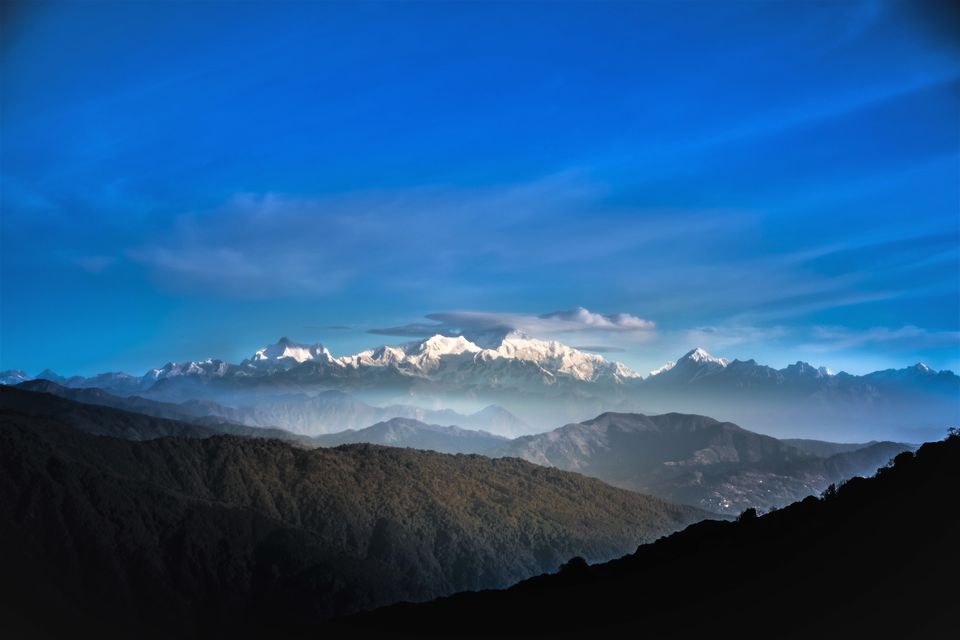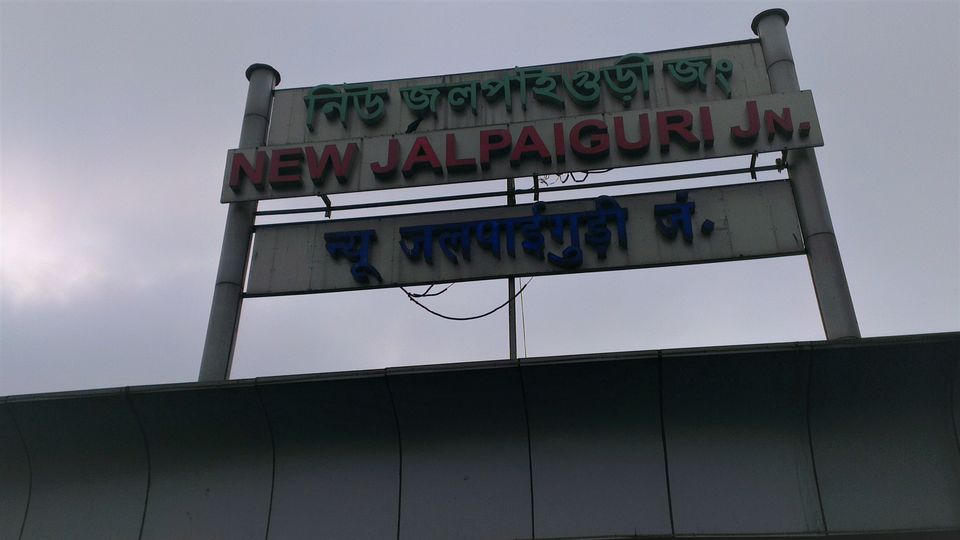 2/4/15 was a memorable day for me as i started to do something out of my "comfort zone". One week earlier one of my friend came to me and said " We are making a plan to travel Sandakphu-Phalut (North-East India) during summer & have to walk 85 km in the hills/ trek. Will you join us", i paused for a while and i said "What makes you think that a guy who avails rickshaw/auto to avoid walking in the road can go for trek?". But later on i took it as a challenge and joined them. The tour started from Sealdah (Kolkata) railway station at 8.30 pm by taking Darjeeling mail and reached New Jalpaiguri station by 6 am in the morning. This station is one of the busiest and prime railway station in entire North-East India, situated in West Bengal and vehicles from this station can lead you towards different travelling destinations like Darjeeling, Assam, Guwahati, Sikkim etc. Without wasting any time we took a four wheeler (Wagon r ) for 1500 rupees and headed towards Mane-bhanjan.
Mane-bhanjan is called to be the gateway of eastern Himalayan ridge or Singalila mountain ridge. This small village is situated at an altitude of approximately 7000 ft from sea level and population density is much lesser than other places like Darjeeling, Sikkim. Vehicles from NJP station, Darjeeling, Siliguri station can easily transport travelers to Mane-bhanjan within 3-4 hr depending on the weather condition. A local market, ATM facility is available upto this point of the journey and the trekking route began from this place. According to our local guide our next destination was Chitrey.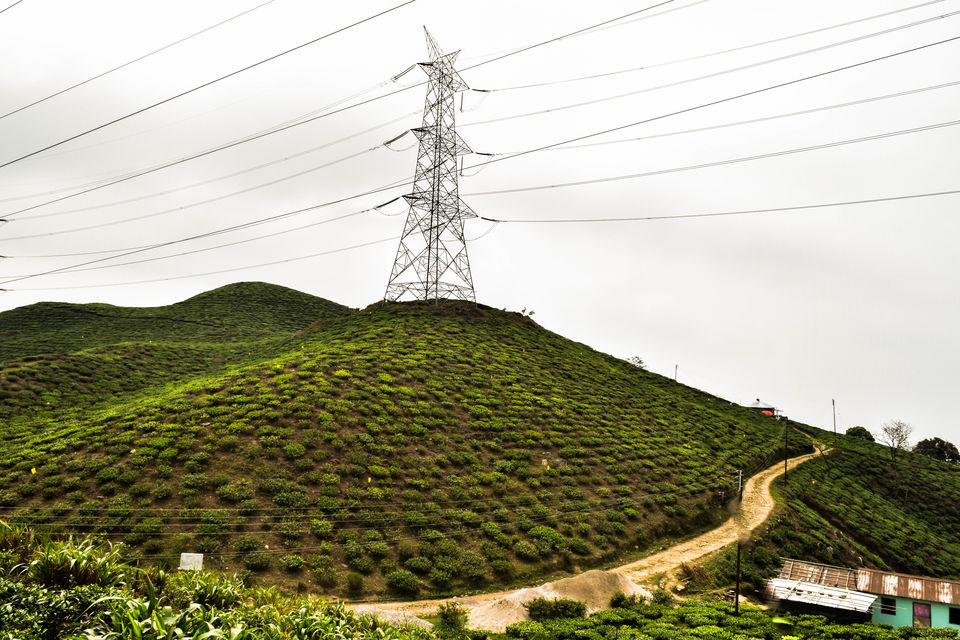 A walk of 3 km from Mane bhanjan leads to a small village in the forest, called Chitrey, situated at 8,700 ft altitude. This place is full of monasteries, pagodas and vivid scenarios. There are some home stays and hotels are available in this place which we booked online. The food they are offering (Daal, rice, veg, egg curry, chicken, maggi) started to become little expensive from this place due to unavailability of resources and transportation difficulties. We stayed in Chitrey overnight and next day early morning headed towards Tonglu.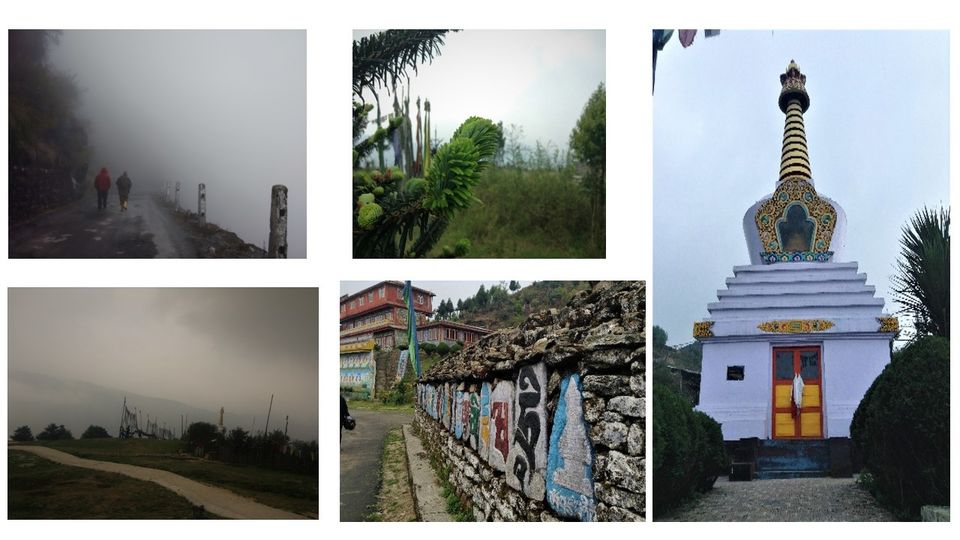 Tonglu, a place which is famous for sunrise and its everlasting luminosity, situated at 10,000 ft altitude and some believe that this place is a part of a part of Nepal. Tumling and Meghma are the two closest villages near Tonglu. According to the statistical data Tonglu is considered to be the highest peak of Singalila ridge. Lodge and private home stays are there to take care of your tired legs, offering you shelter and food. During winter season this place remains covered in thick ice but during March-Sept you will get to see the green views all around. We walked approximately 5 hr to reach Tonglu from Chitrey. The path was not so good due to its elevations and ascending nature. Our guide Mr. Sonam Sherpa was very nice to us (specially to me as it was my first trek).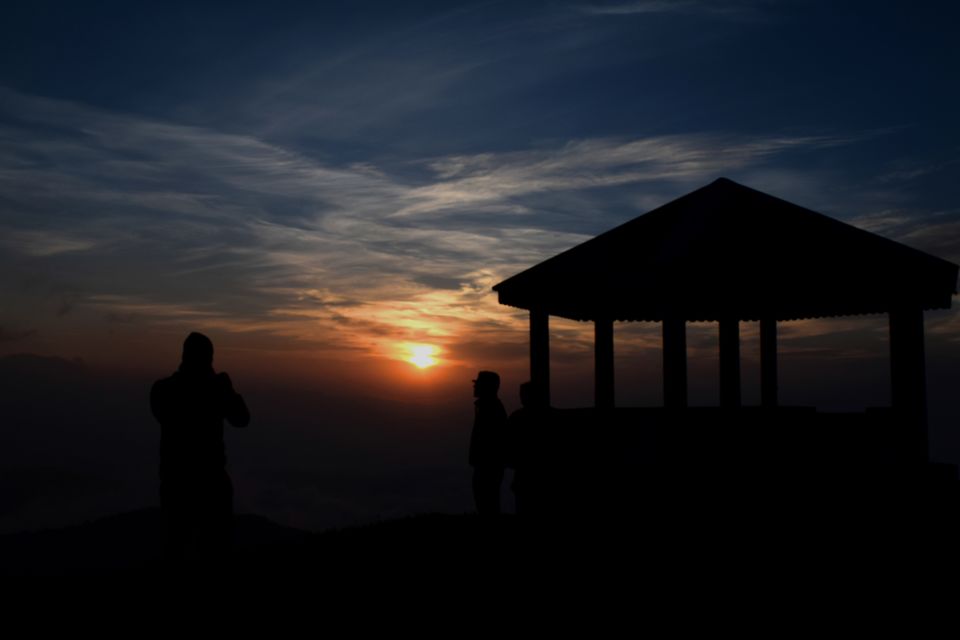 Singalila National Park, is widely known for its bio-diversity and picture perfect landscape views. If you are very eager to know about the bio-diversity of Eastern Himalayan extension you have to come here for once during March-Sept. Depending on the time and weather there are various things to observe. This national park is situated above 7000 ft. sea level and offers you to see indigenous fauna –flora, animals like red panda, birds and other habitats, mos/ orchids etc. Rhododendron is the center of attraction in this place.
We had to cover 14 km within 5-6 hours as the weather was getting worse .During our journey to Kalapokhri from Tonglu via Singalila national park these following species were encountered.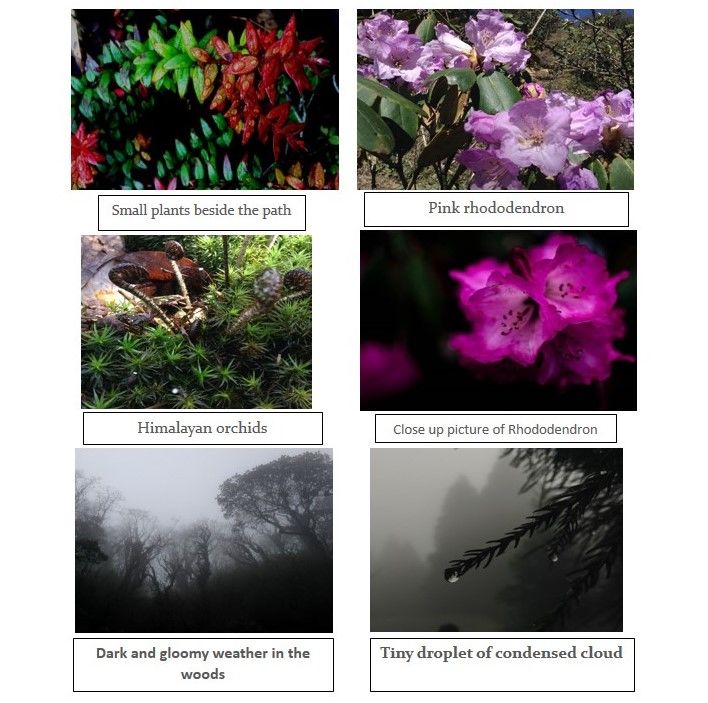 Sandakphu is a part of the great Himalayan Mountain Range and it is the highest peak in West Bengal i.e 11,930 ft. This place is famous worldwide for its mesmerizing view of "Sleeping Buddha" and "Mt. Everest". If the weather is merciful enough to the tourists, it's the best place to get a clear view of the longest trail of the great Himalayan mountain range. Tourists from all across the globe comes here every time of year. Trekking routes and vehicle routes both are available in this place. Huge number of hotels and affordable home stays ranging from 500-2000 rupees are there to serve for the purpose.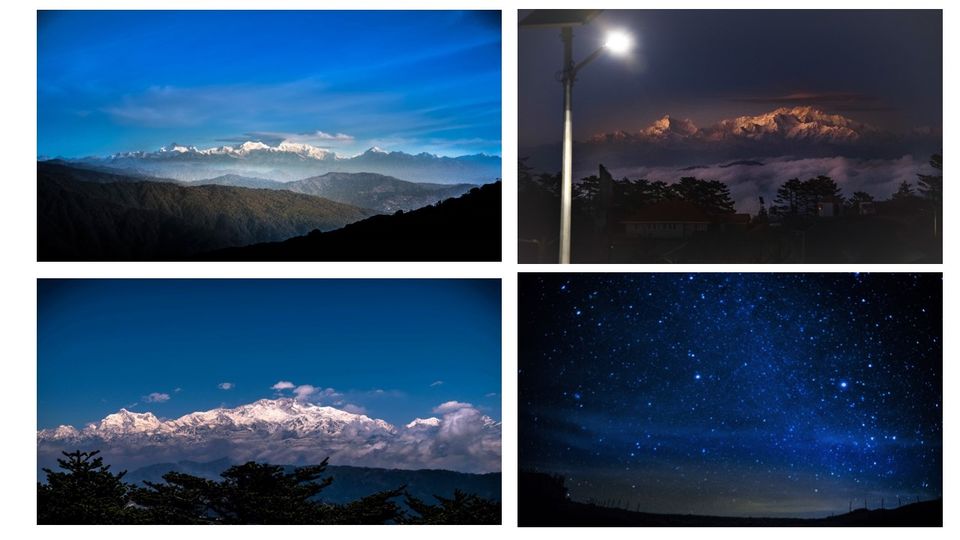 Phalut, is the best to get a glimpse of Mt. Everest. It is situated at 11,500 ft altitude from sea level and 21 km away from previous destination Sandakphu. After having our breakfast at Sandakphu we headed towards Phalut at 7 am in the morning. Travelling 21 km in one day might be difficult for many travelers that is why they can take rest in a small village called "Sabargram", situated at 14 km away from Sandakphu. But we did cover this 21 km in one day. The last few hours to reach Phalut was very torturing as the inclination was very tough. We stayed there overnight and next morning went for "Gorkhey" (Due to bad weather condition we could not explore more areas in this place.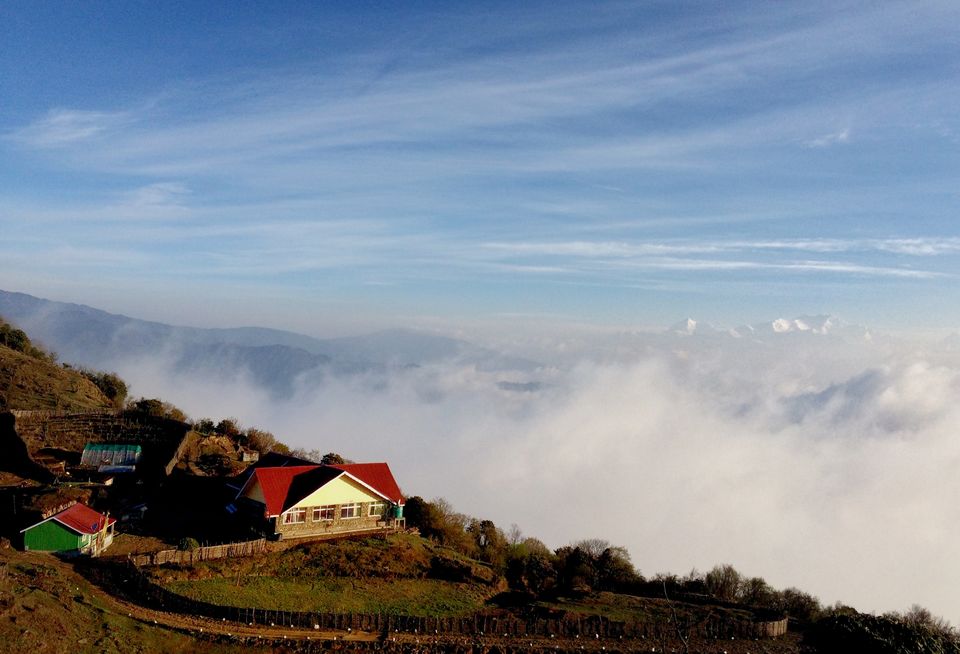 Gorkhey, A majestic place rather a valley with green shades all around, Gorkhey, situated in the border of West Bengal and Sikkim, a lesser known travelling destination. It is one of the most mesmerizing and picture exquisite valleys in north-east India. From Phalut it took almost 18 km to reach at this village which we had to complete within day light. Srikhola and Rimbik are the two native villages. There is a pleasant stream of Gorkhey Khola river flowing in this valley. Gorkhey is the last place where you can see rhododendron or one can say that it is the boundary of eastern Himalayan rhododendron sanctuary. Trekkers and travelers uses this place as resting place where they can sit back and enjoy every view as weather remains very calm. We stayed over there in a home stay and it costed us 300 per head(excluded food). I loved this place very much and will definitely go again.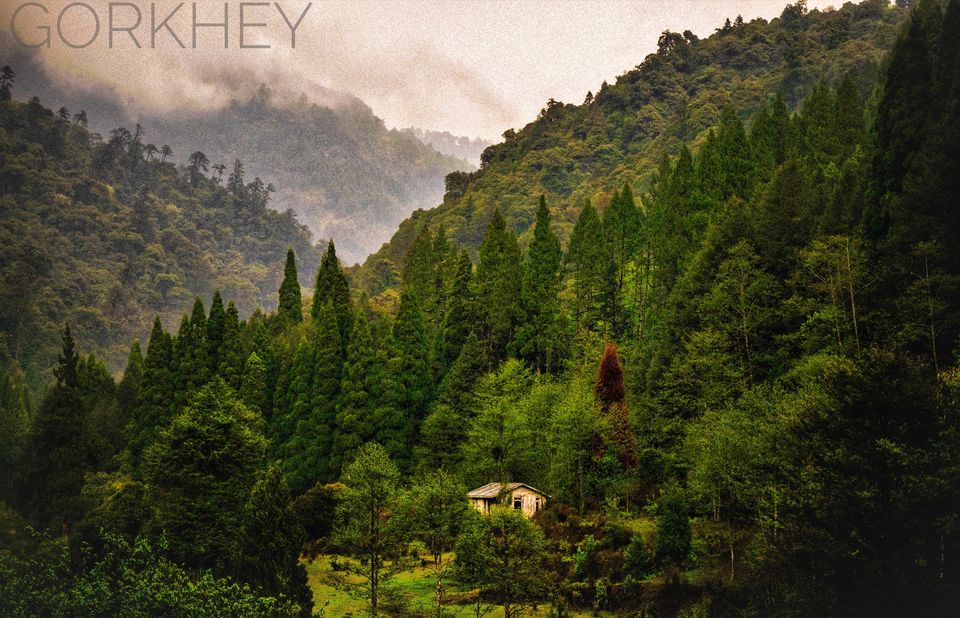 Rimbick, is situated from 56 km away from Darjeeling (next destination) and 14 km from Gorkhey village. Basically this place is an intermediate place between a city and village. Due to the absence of vehicle road in Gorkhey, all the traveler or trekker needs to come down towards this small city to avail the jeeps or any other four wheeler. From Rimbick one can set a journey towards NJP station, Darjeeling, Mirik etc. Officially our walk was ended at this point and we took a 4 wheeler (for 2500 rupees) towards Darjeeling.
Darjeeling, Queen of Hills" they say and yes they are correct. It is one of the beautiful and well developed hill stations among North-East India. Mesmerizing view of Kanchenjunga, Vintage toy train, Monastery, waterfall, museum everything is present in this place and yes these things make Darjeeling one of the versatile tourist destinations. It took 4 hr to reach Darjeeling Mall road from Rimbick. The hotels are bit expensive in this area, it costed us 1300 per day(food excluded). We stayed there for two days and visited Ghoom monastery, zoo, Tiger hill in a maruti omni (costs 1700 for whole day) and returned to our NJP station on 9th day.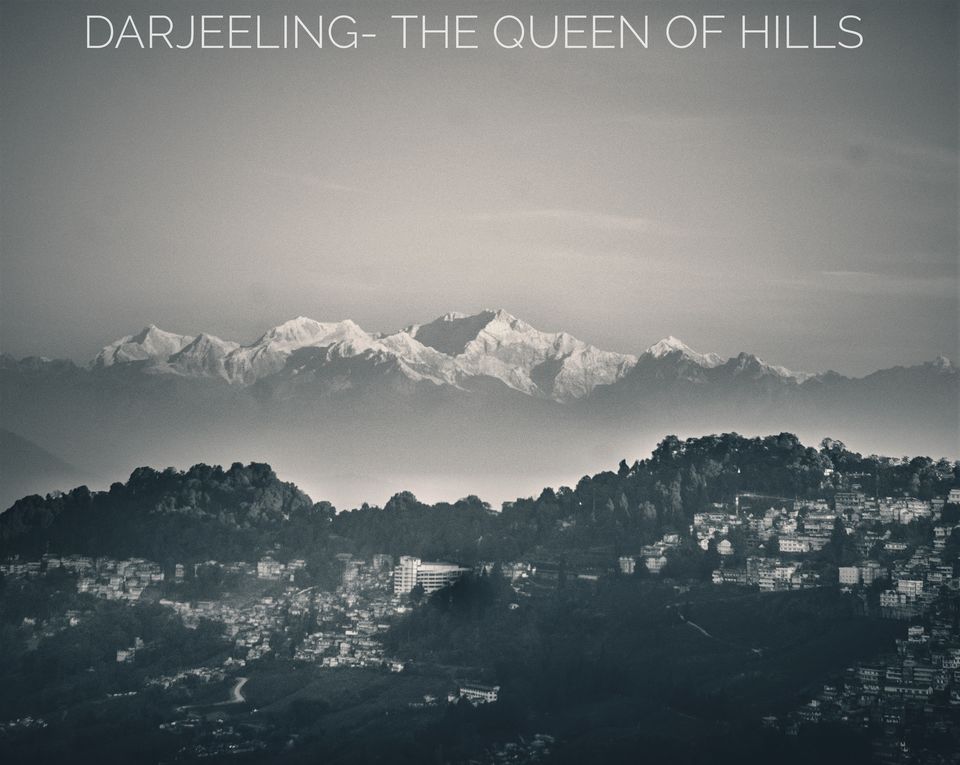 Kalapokhri, The name says it all, "Kala" means black and "Pokhri" means small water body or a lake to be precise. The locals gave this name to their sacred lake. It is basically a black water lake. They worship this place and they believe that every weather change is can be predicted from the color change of this lake. Kalapokhri Lake is situated at 10,200 ft from sea level and there are a few private home stays in this area which are solely dedicated for the trekkers and tourists. There are not much places to explore around this area, basically it's a transition place for those who wants to visit Sandakphu.
It was around 4 pm when we arrived to this place it was very dark and weather seemed not so good. Cold wind was rattling all over this place and we could no dare to come out of our home stay. Next day early morning after having our breakfast we headed towards "Sandakphu".