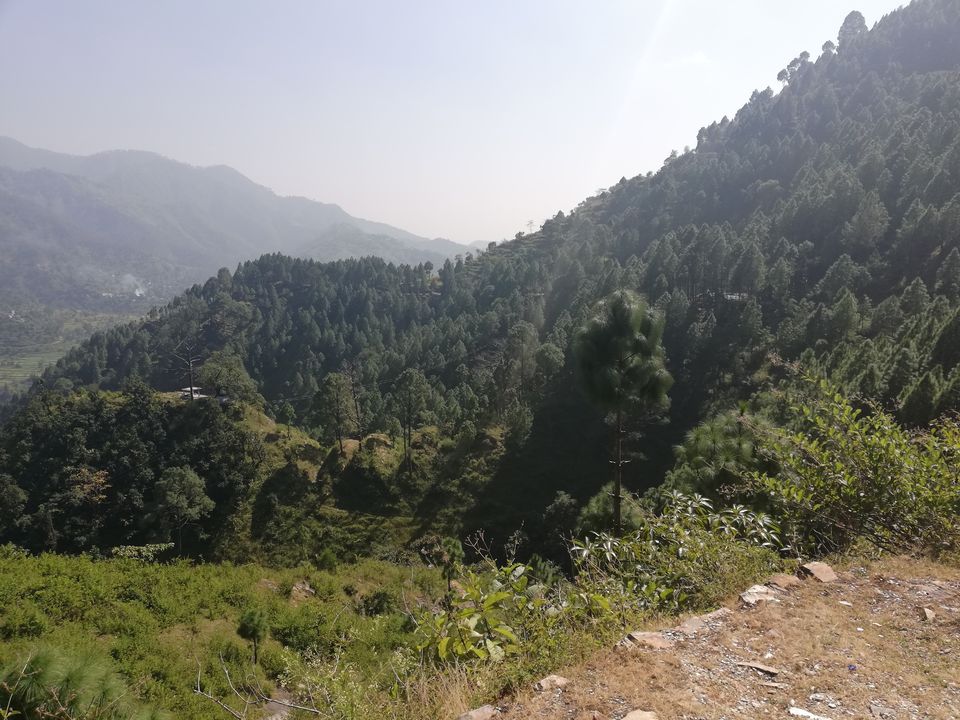 Life goes on each day, each minute and every second at monotonous pace but that one day which changes everything.....for me that one day was my first road trip. We all have our interests, passion, inspiration, motivation, name it anything which fortunately we pursue or unfortunately not. In either cases, there are days leaving us stressed, misguided, confused and lonely. What if we can shear through the skin of these bad feelings and understand the reverse dimensional view point??? This road trip helped me do the same and made me experience life through a much broader canvas. So starting with the trip, it all began with a thought a random mad thought of a road trip with my buddy in his car. The thought was so naive that my buddy didn't believe about us going to trip until the trip started.
Day 1
We started from NOIDA on 13th Oct 2018 at morning 06.00 am, with our bags and home cooked food with us (TIP: Home cooked meal save time on long route journey), sky was still dark, breeze were cool for an Oct morning in Delhi. We took Delhi-Meerut Highway and our first stop was petrol pump on Meerut road (TIP: Diesel on this route is cheaper than Delhi). So now our car was pumped and so were we and the trip started. We crossed small towns on our way, pass by some scenic views, peaceful road and reached Kotdwar (route had no toll booth). The closer we moved to the mountains their calling amplified. We planed visiting Tarkeshwar Mahadev temple at first and then move ahead to Lansdowne. After travelling few miles from Kotdwar, Lansdowne and Tarkeshwar roads separated, the road to Tarkeshwar was raw and wild, silk matt of pine glazed the mountains emitting only one thought "LIFE IS A BLESSING". Since my buddy never drove on hills and is a wild positive Hippie soul this enhanced the feel of our adventure (Personal TIP: Company matters on road trip, u want to experience extraordinary u need to be surrounded by positive souls). Same day by 2 pm we parked at the temple premises. We had the first Maggie there and could smell the vibes of Bholey in the air. Nearing the temple, scenic beauty of the place amplified many folds, temple bells radiated a very different vibe altogether. After taking lord Shiva's blessings we started for Lansdowne. At 5 pm in evening we entered the Garhwali Hills (entry charges Rs. 50/-) and here we reached Lansdowne finally. After searching for a stay we almost roamed half of the town finally landing in town's main market where we finalised a bamboo cottage (Rs. 2200/- per night) on the roof top (TIP: Every minute decision add to a trips experience, rooms are available at wide range of Rs. 500-2500/- choose wisely). Road trips usually are tiring but I was feeling the opposite, sun on the verge of dawn, sky held up as an art of nature with colours and a breath taking skyline showed up eventually. Blessing are all we have, positivity is the only molecule vibrating inside a pure soul, a feeling that makes u fall short of words, this was my first day of my first road trip.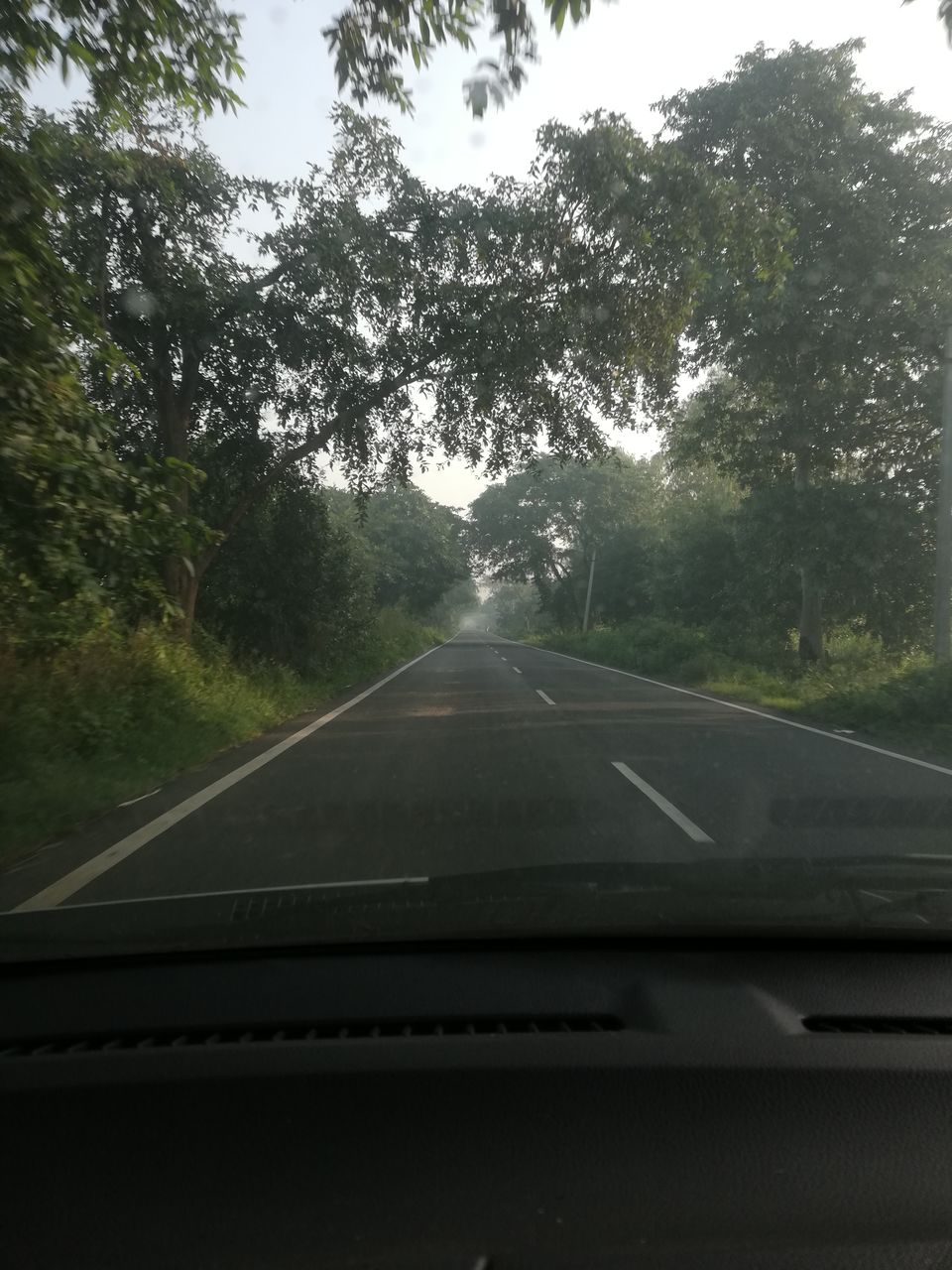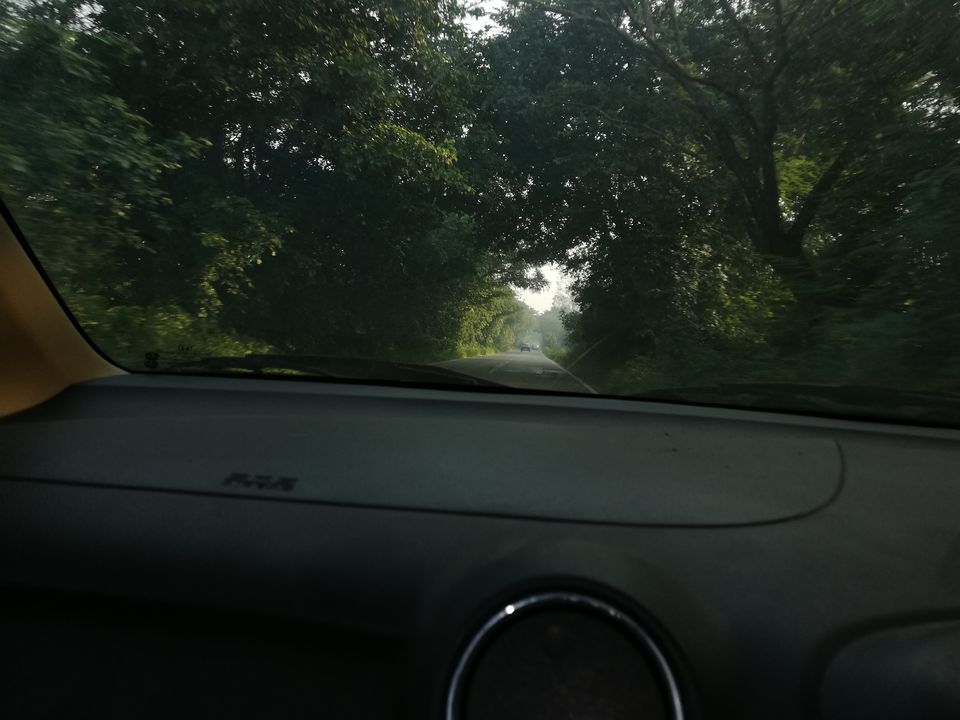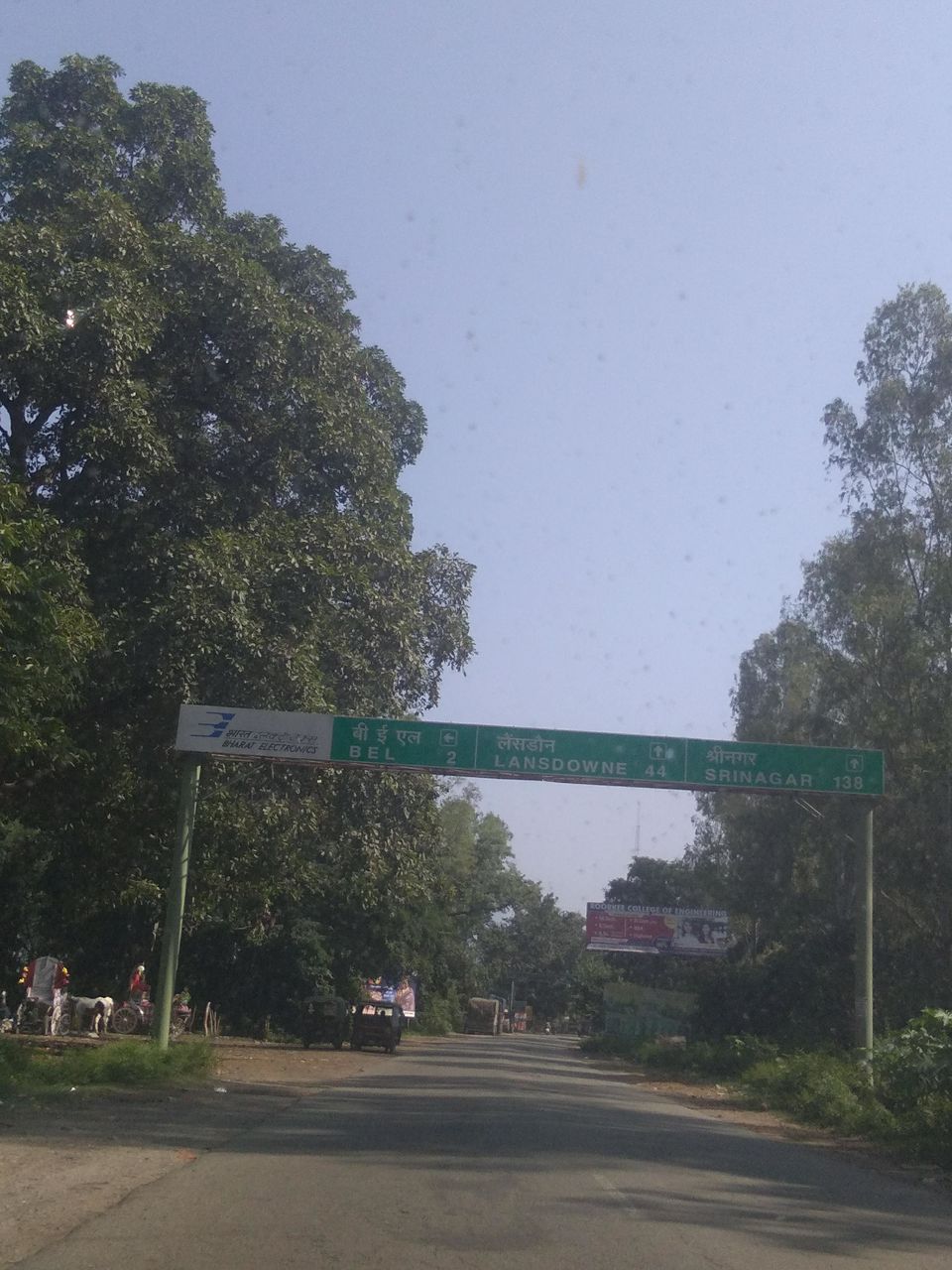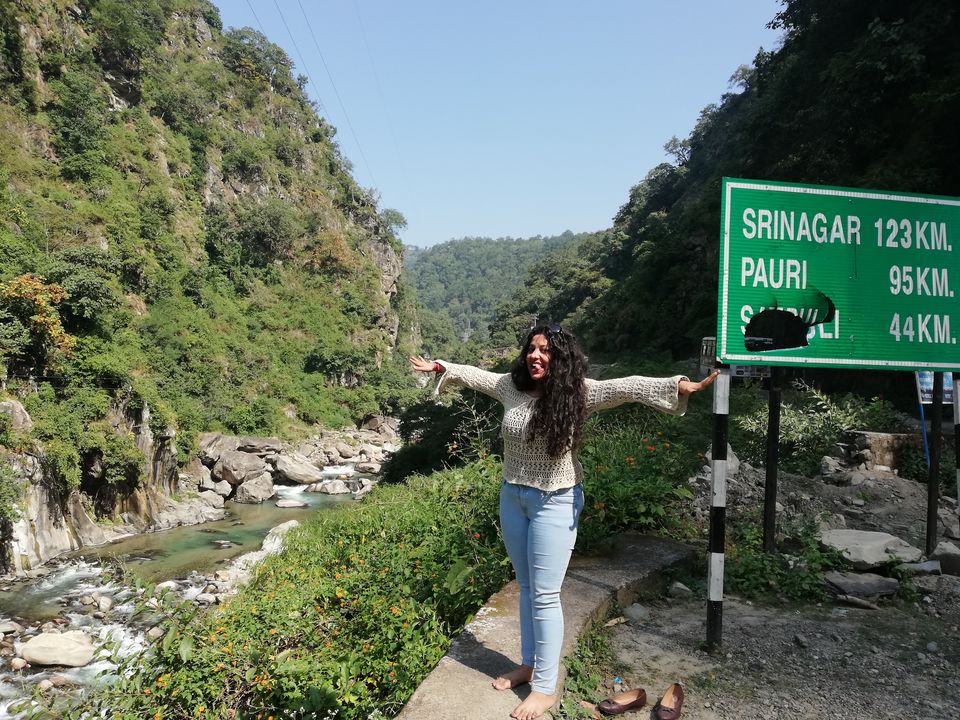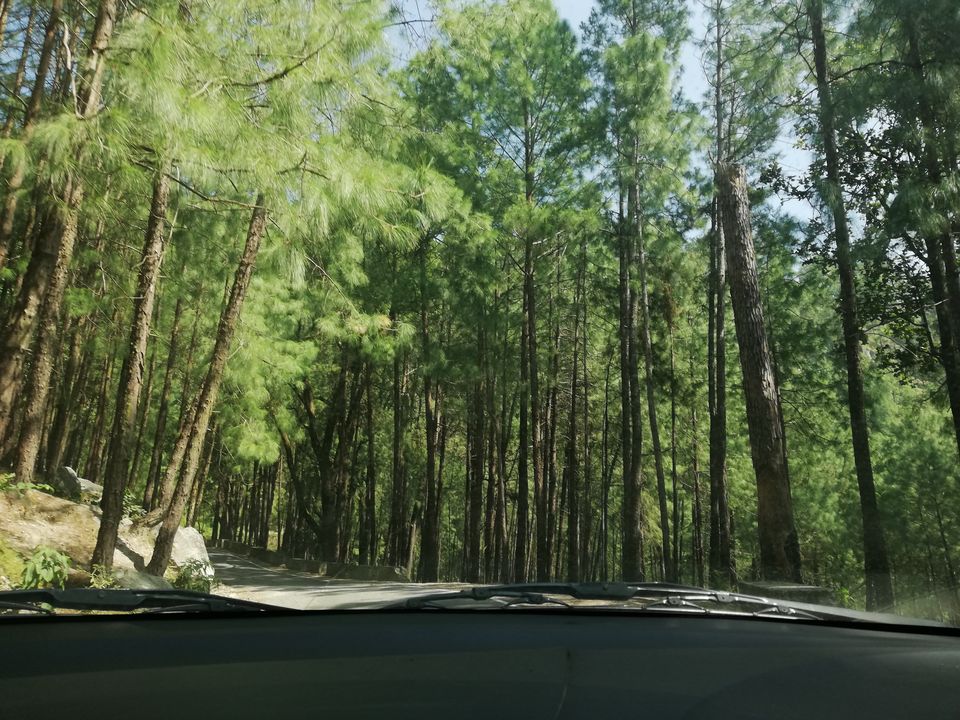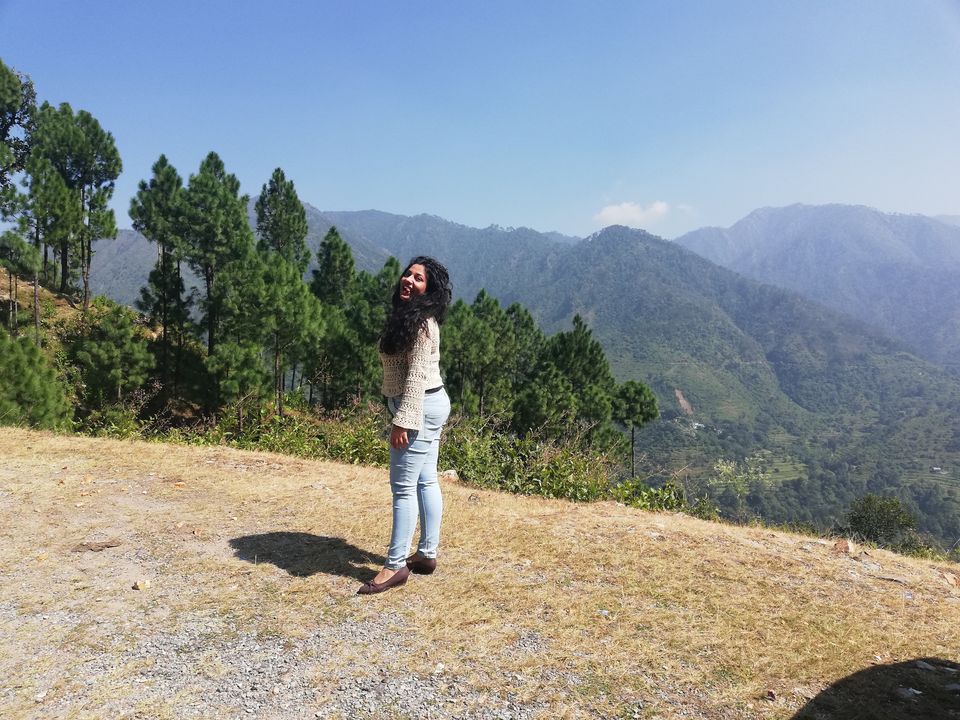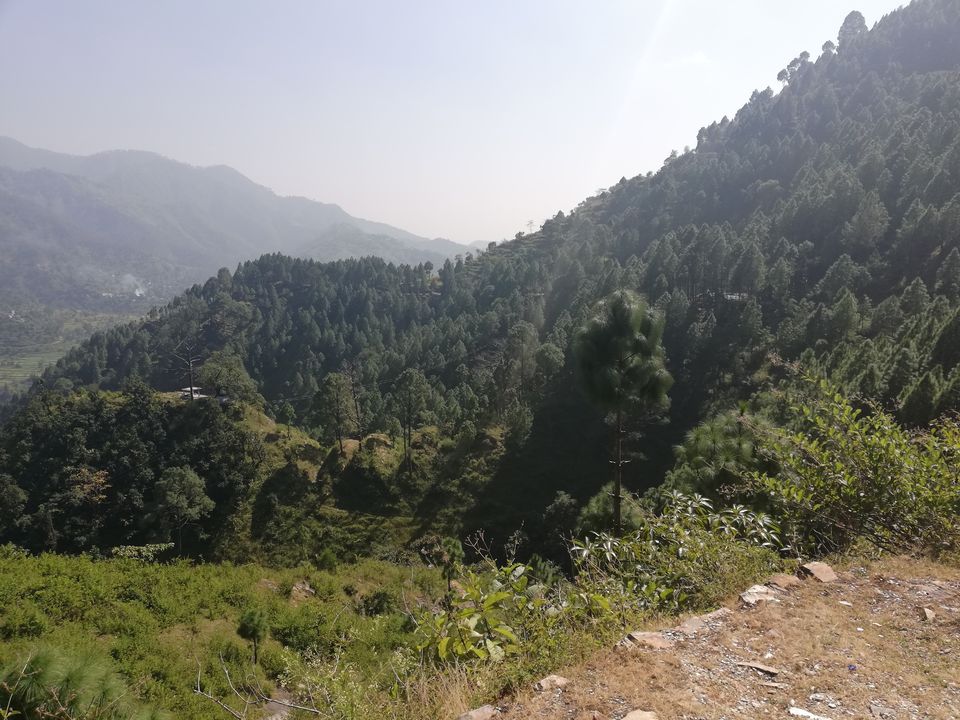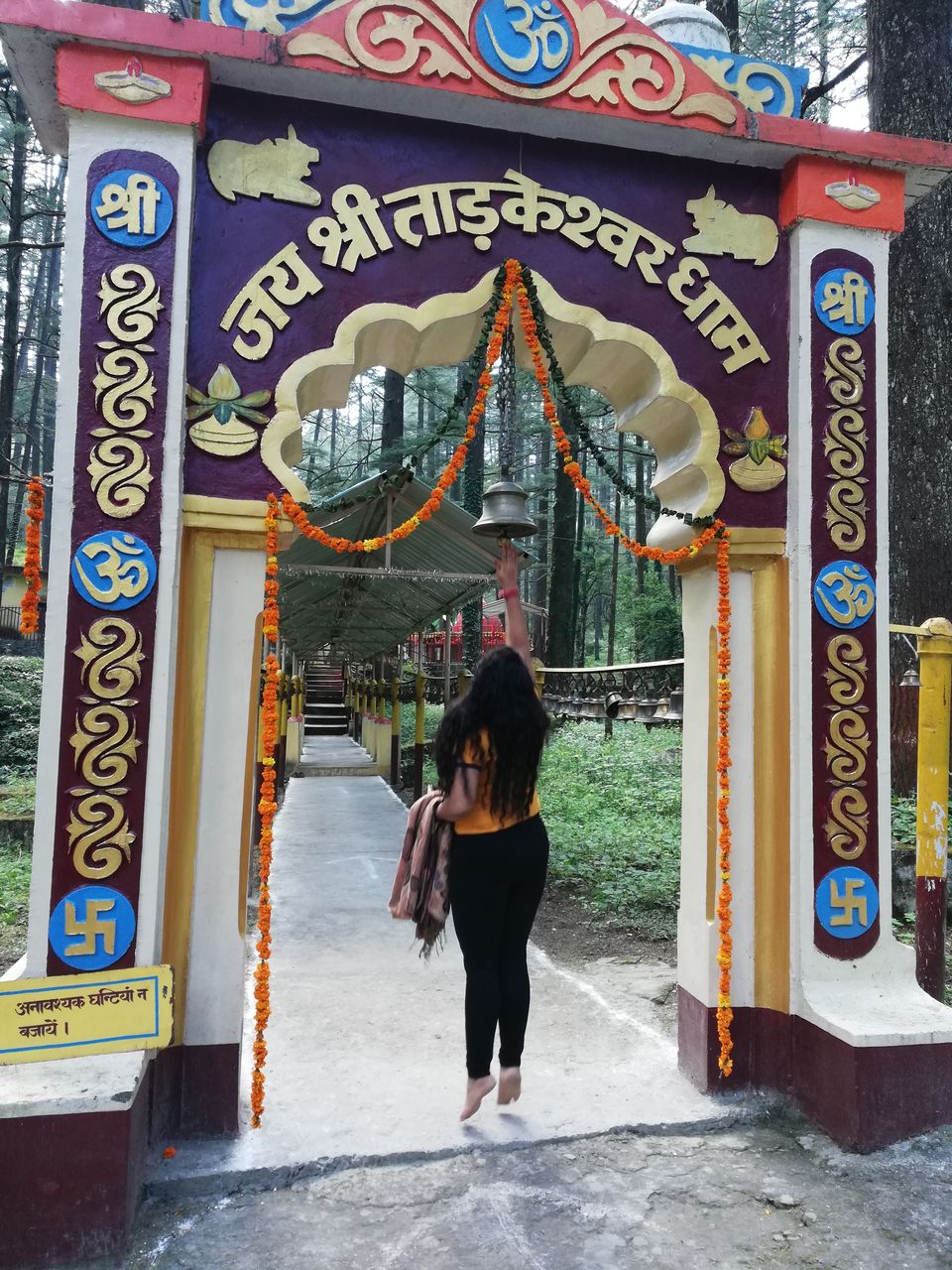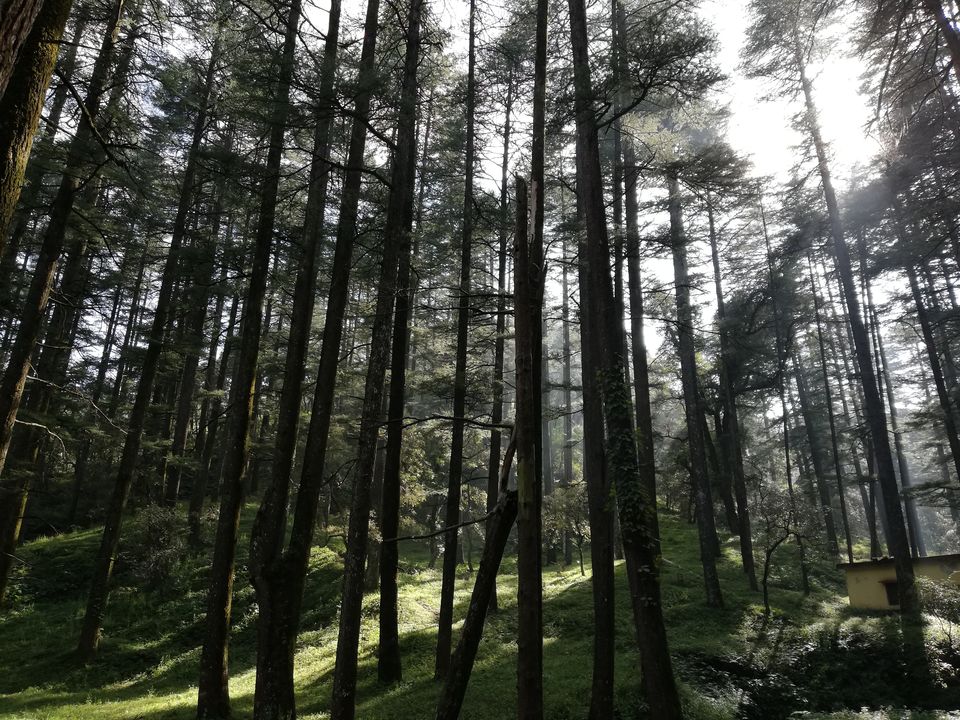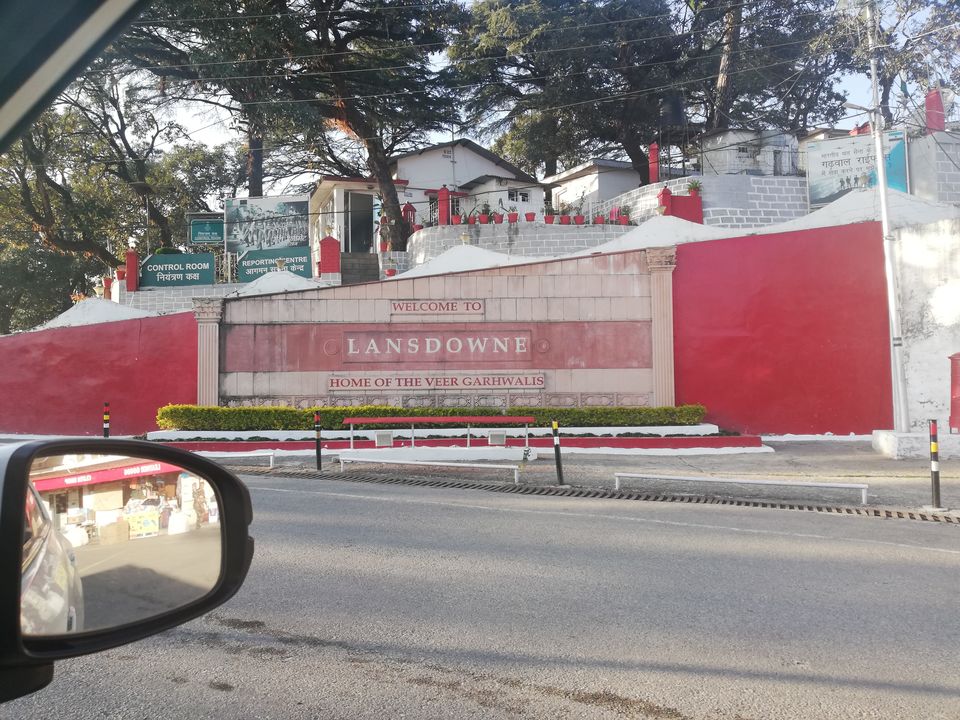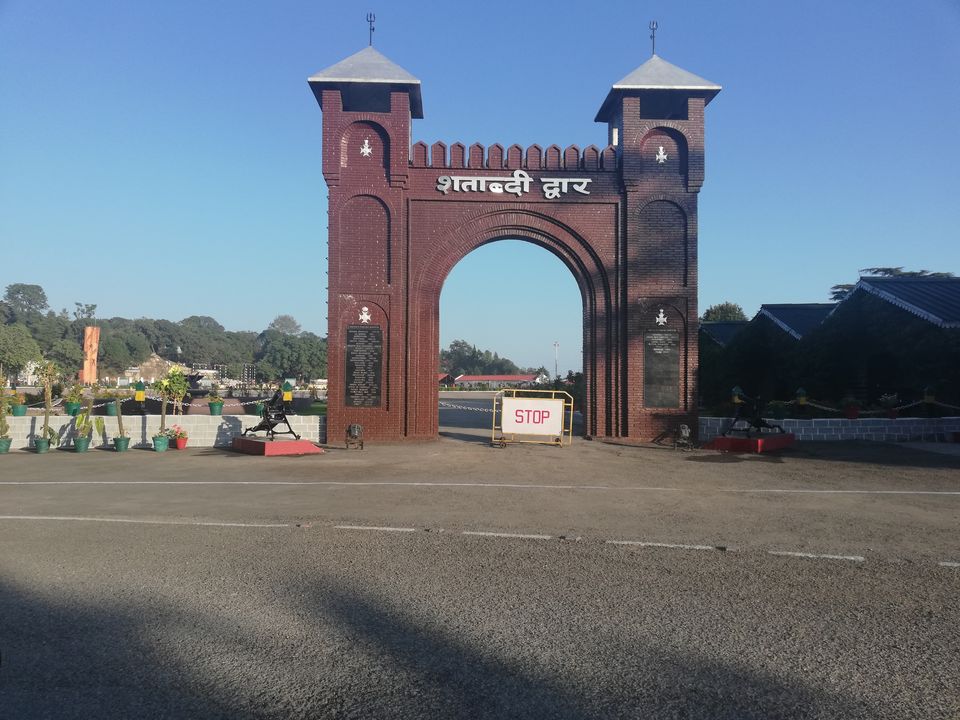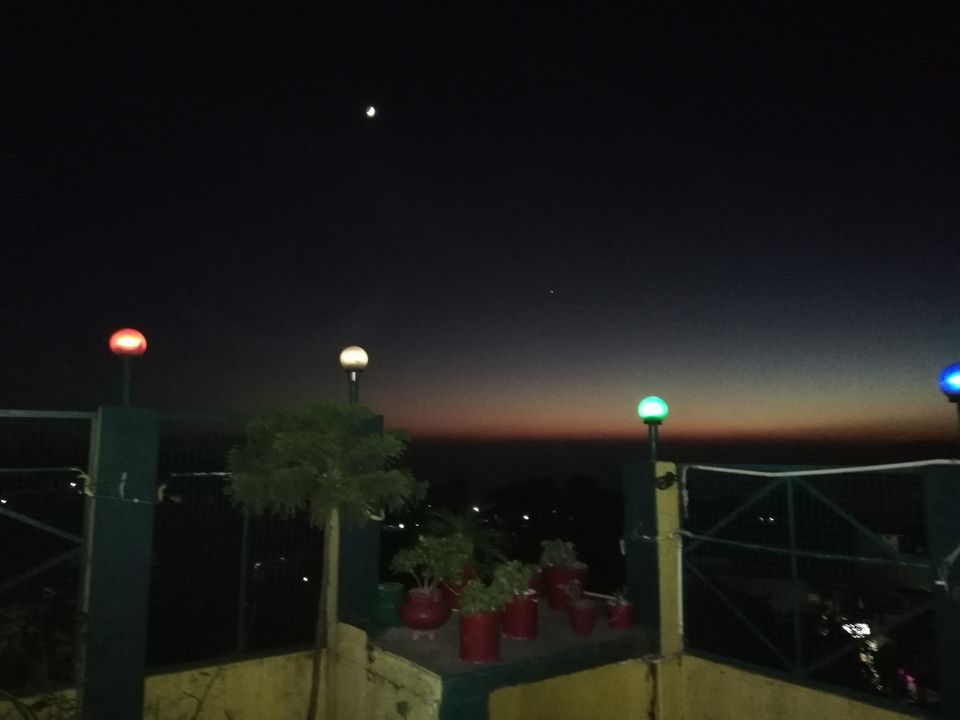 Day 2
Bright sunshine, cool calming breeze, birds chirping yet a morning filled with mesmerising silence and a cup of coffee: fell in love with that morning. By 8 am after having our breakfast, we checked out of our stay and initiated our expedition to explore the beautiful town Lansdowne. Bhulla tal, Tip and top point, St. Mary church, Garhwali mess are some of the main attraction of the town. These places are usually bit crowded on weekends, there are eatery around and the route within the town is peaceful, one can walk around or take vehicle to explore. Apart from these known attractions of the town we found a place called Thandi sadak, the place was so raw that localites warned us about random visitors of the place "leopards". We stop by for a while since it was the first trip it was bit short and it was time to leave this mountain. We started around 1 pm in noon from Lansdowne to Noida. I wanted to stay back but at the same time I felt content, content with positivity, motivation, clear thoughts and some unexplainable feelings. Our way back rolling down the hills, we landed to "Raasta Cafe"- a tree cafe with Bob Marley vibes and a wide variety of food. Sun was setting down, hills still surrounded, fresh cool breeze kept sheering the flesh and awesome food made this trip "The trip of my life". We reached Noida by 10.15 pm and the feel of Lansdowne was still inside, the soul was still oozing the freshness of hills. Well said by Steve Jobs "You can't connect the dots looking forward; you can only connect them looking backwards" now everything made sense to me, the decisions I took, decision universe took, the days I cried and the days I was happy all I felt was ACCEPTANCE to life and that's the key to a happy life. This trip changed everything for the good, making me realise the greatness of life and the abundance of blessing we have, my call of awakening Lansdowne.