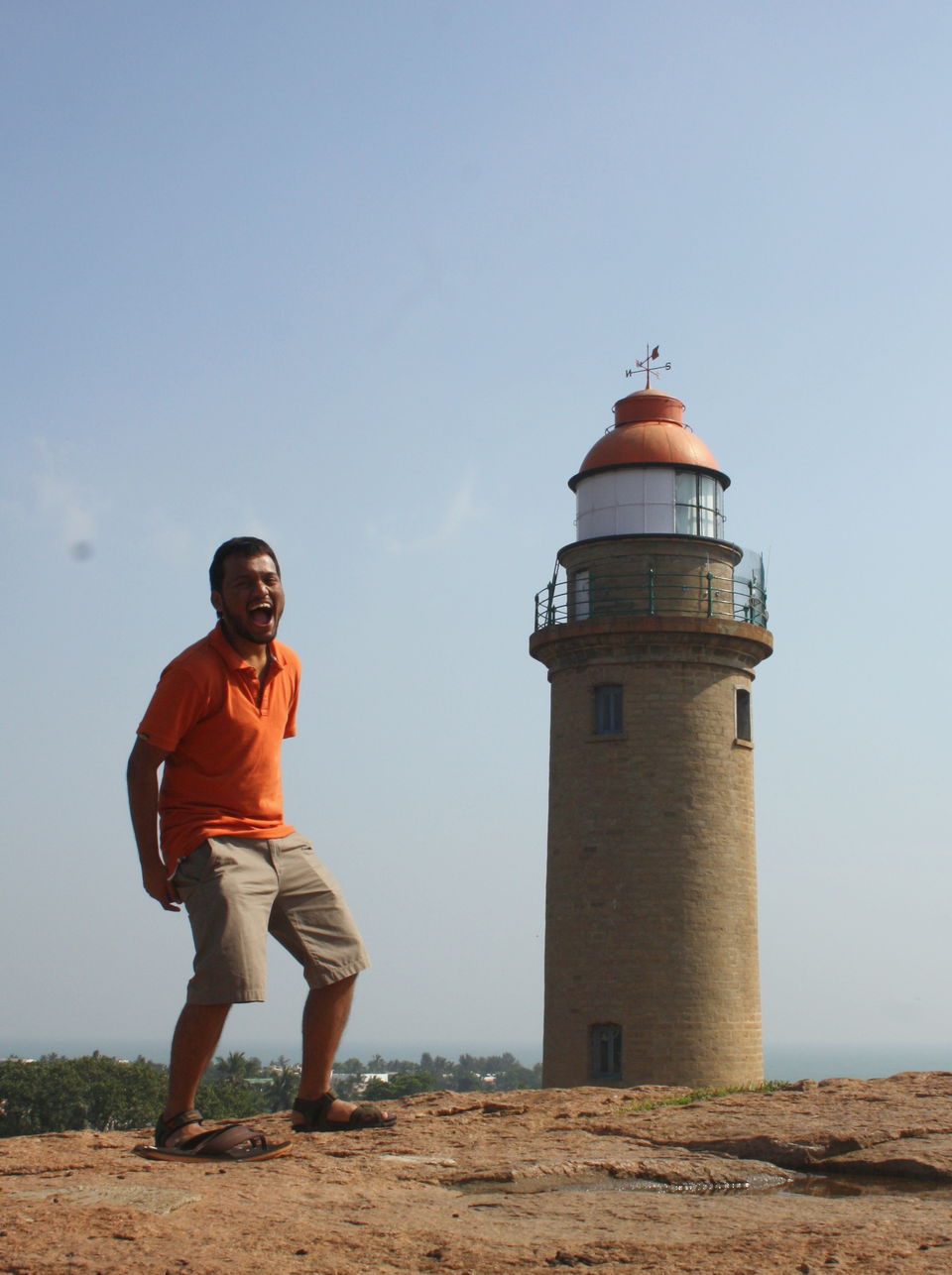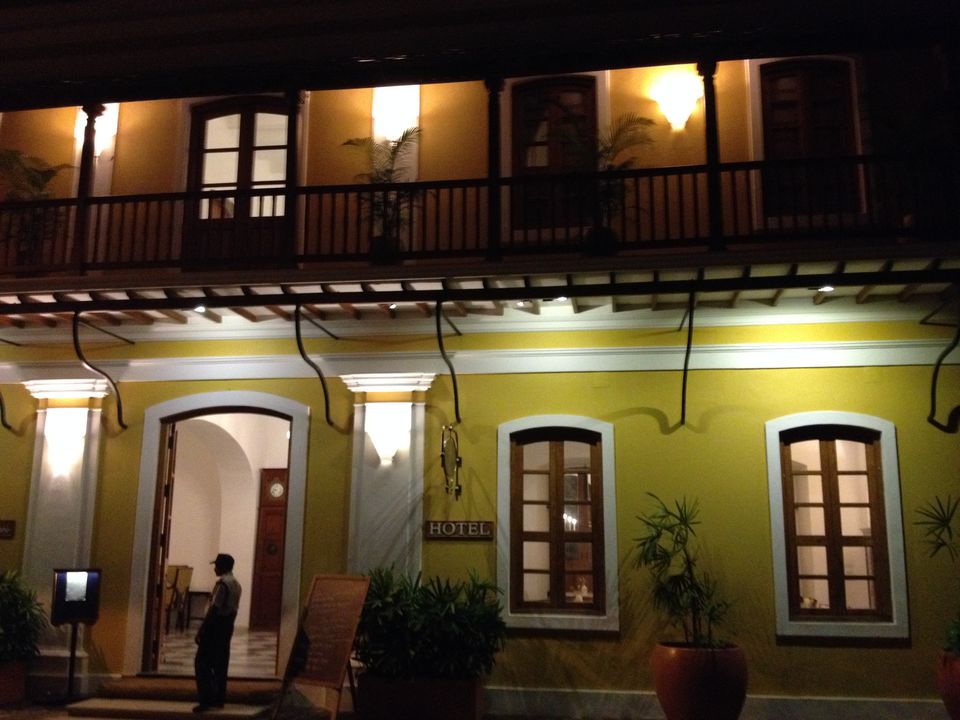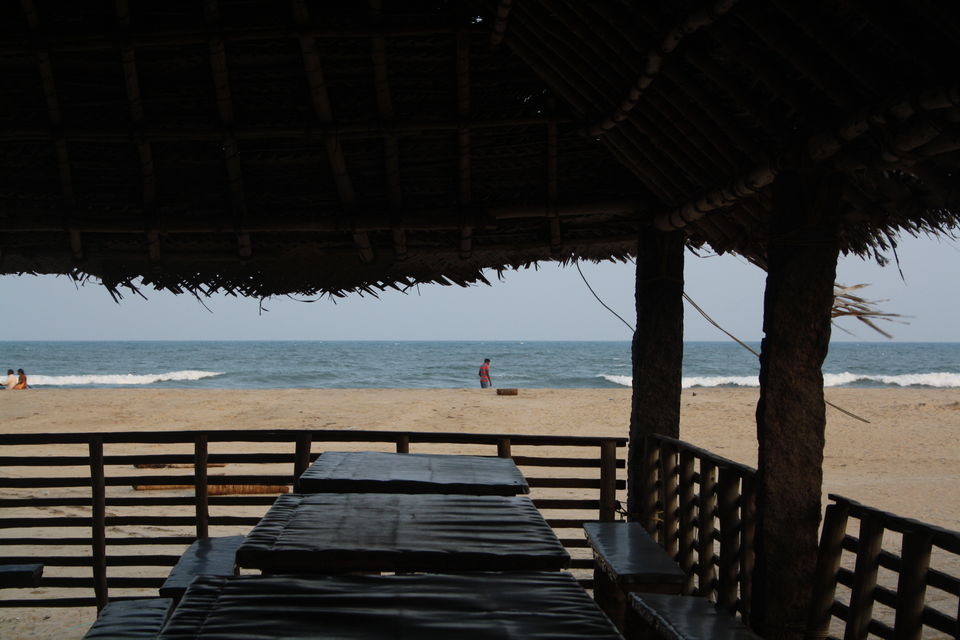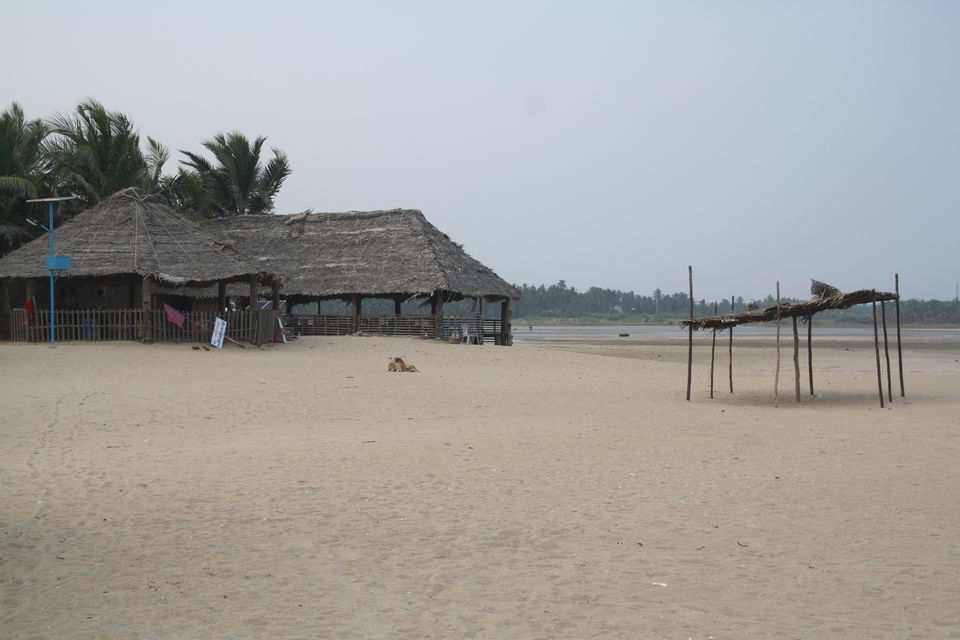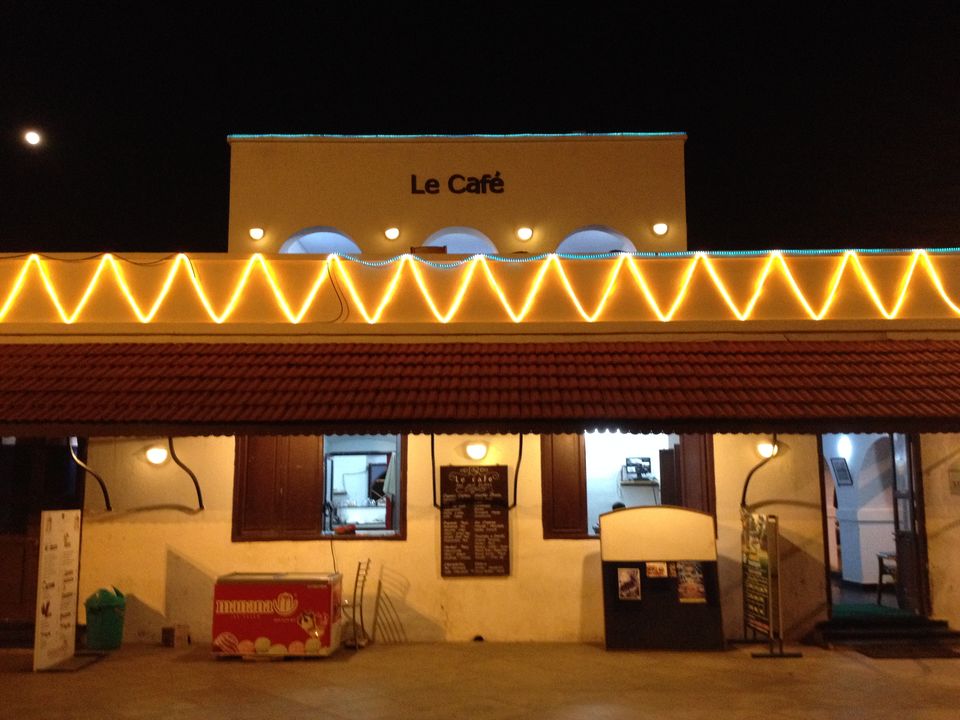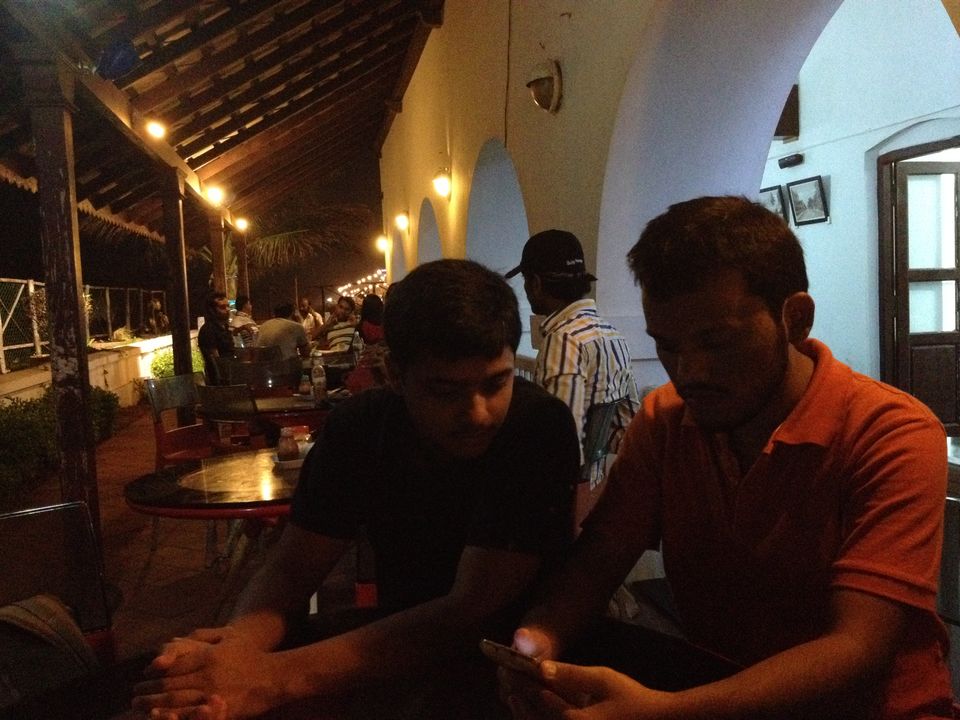 Pristine beaches, impressions of the French colonial rule and dirt cheap alcohol. That is my introduction for one of India's most beautiful Union Territories, Pondicherry. One major advantage of visiting a Union Territory in India is cheap alcohol. No Tax equals sasta alcohol. So after already having been to the Union Territories of Chandigarh and Goa, here I was in Pondicherry, now called Puducherry (For reasons mysterious mankind).
I drove to this Union Territory from Chennai. Taking the East Coast Road (ECR), I reached Pondicherry in almost three hours. The scenic ECR road, makes for a beautiful drive to 'Pondy'. On the way, I made a quick pit-stop at Mahabalipuram – The land of Caves and Carvings! (If you are visiting Pondicherry, you should definitely go to Mahabalipuram). There are some spots in Mahabalipuram worth visiting, like, the Panch Rathas (Five Chariots), The Light House and the Shore Temple (A temple which is more than 1400 years old).
Coming back to Pondicherry!
As you make your way into Pondy, you quickly realize why this place is also called 'The French Riviera of the East'. Pondy's architecture is weaved around the reminiscence of the French colonial rule and culture.
But why does Pondicherry have this French Twist? The story dates back to the 2nd Century. Here it goes, as the British were biting into India, the French realized that even they could get a piece of us. So to make their way into India, the French caught the British napping and managed to enter India through Pondy – a seaport not very well protected. 'Eureka Eureka' for the French! The two, then kept fighting, before the 'Angrez' (British) finally gave the French, this Union Territory. So we should not only thank the French for the French Architecture, but also thank the British for giving Pondicherry to the French!
Pondicherry was a part of my itinerary during my South India roadtrip. My stay here was short, so I skipped my visit to the famous Auroville City. I have reserved it for a later trip, since Auroville requires and deserves a longer trip and a wider time span. My major aim was to explore Pondy, see its famous spots and bite into some French Food! I visited some popular tourist spots like, the Beach Road (Promenade), the Gandhi Statue (On the Beach Road), Raj Niwas (Also called, Palais Du Gouvernement), Botanical Garden and Shri Aurobindo Ashram.
However, the highlight of my trip to this wonderland on the East Coast was my visit to Paradise Beach. Paradise is located 8 kms away from Pondy, towards the Cuddalore Main Road in Chunnambar. I reached this place near Paradise which runs a Boat Service to the Beach at around 4.45pm. But unlucky me, the officials their told me, that the boat services to thee beach close at 4.30pm. Bitch Please! They also said, the beach can only be accessed by boat. However, my fellow friend knew of a road that reaches Paradise. So with his guidance and Google Maps' assistance, I drove my way to the Paradise Beach (Note: the Paradise is surrounded by water on three sides but it still has one road to reach). It's roughly 4 kms away from the place, where you get the boat from. Small road and a bumpy drive, but it's worth it. Although this is not the main entrance of the beach, you can still park your vehicle here and walk along the beach to the main entrance, where the shacks are located.
When you reach the island, you actually realize why it is called Paradise – Blue waters and Golden sand. I never thought an Indian beach had blue waters. I felt that pollution had killed our seas and grey was the only color that our waters showed. But the view at Paradise was refreshing. It was breath taking. It's a virgin island. Being a weekday, there was no one on the beach. With a Budweiser in hand and a view of the immaculate tides impending from the Bay of Bengal, I literally felt like the Tom Hanks from Castaway.
During the evenings, I strolled around the town trying to explore and experiment with the food. For a place having a French feel, there were plenty of French Food Cafe's out there. I chose Le Café. Along with being an eating out place, Le Café is also a tourist information centre. Located on the promenade and bang in front of the ocean, this place is open 24 Hours. Yes, they cook it up for you round the clock. My eating out experience at Le Café was awesome. Had Lemon Tea and Mocha for drinks followed by Lasagna, Pizza Slices and Grilled chicken. Burp Burp!
To sum it up, Pondicherry is a fantastic experience. If you stay in Chennai, you can go there during the weekends to break free or if you are planning a holiday there, you can explore the beaches, the churches, the food and the Auroville City (which I will do on my next visit). According to me, Pondicherry is a cleaner and nicer version of Goa, both, in terms of the beaches and the town overall. The French feel, is its USP and to go with it, you can get a bottle of chilled beer for a mere $1! What more can you ask for!
P.S. – If you are going to Pondicherry and planning to buy some cheap alcohol and return back to your city, then think again! There are check posts, where your vehicle will be frisked and if you are found having any alcohol, the bottles will be seized. This is not a warning, just a piece of information. You can still try your luck. I tried mine and it worked!;-) Returned back with a bottle of VAT 69 and Bacardi Black Rum! Bingo!
Below, I have given some details about Pondicherry which can be handy for planning your travel to this place.
1. How to reach Pondicherry:
The closest city to Pondicherry is Chennai, which is around 150 kms away. You can drive your way or take a bus from Chennai to Pondy. There are lots of regular buses and Deluxe Coaches that run on this route. There are also cab services from Bangalore, Coimbatore and Trichy to Pondicherry.
2. What to See & What to Do in Pondicherry:
You can visit some famous churches in this town. Stroll on the Beach Road, visit the Botanical Garden, Gandhi Statue, Nehru Statue, Raj Niwas and the Pondiherry Museum. Also pay a visit to Shri Aurobindo Ashram and the Auroville City. And and and, do not miss, Paradise Beach. This is a must visit, I swear! If you are a photographer, Paradise will be a delight for you. There are lots of great shots to capture.
3. Where to Stay in Pondicherry:
I was staying at Hotel Surguru. Full marks to this hotel! The hotel is clean, the room service is good and it is centrally located. You can also opt for other ones like Devaki Elite, Devis Grand or Pondicherry Executive Inn. All these are located in the heart of Pondy. Ginger Pondicherry is also a good option. However, it is a little far off from the main city.
4. Where to Eat in Pondicherry:
If you are in Pondicherry, you should definitely try out French Food. There are lots of French Food Café's, but I would recommend Le Café which is on Beach Road. The location is great, the food is great and it is open 24 hours.
5. When in Pondicherry, Beware of:
The Sun! The Sun beats down heavily. Before going to the beach, do NOT forgot to put on some sun block if you do not wish to come back to the hotel, stand in front of the mirror and get a shock of your life!
This travelogue was first published by Desi Onboard .