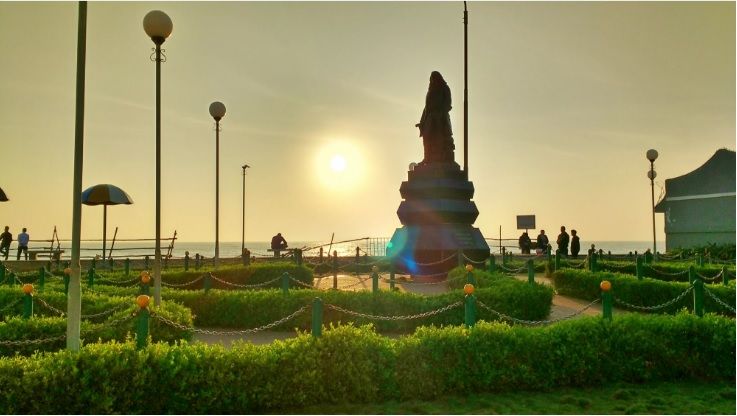 Prologue
It was around the start of December. Almost everyone I know was planning for the New Year Bash. I had no plan but I wanted to do something different rather than attending house parties. While all this was happening. I stumbled upon this TEDx video where a solo traveler – 'Tomislav Perko' shared his experiences about traveling and how it changed him and his perspective towards life.
This video acted as a catalyst in bringing my dormant desire of traveling to life. I started googling and reading blogs about various travel destinations.
Finally, I chose Pondicherry as the destination due to my inclination towards the French – Their culture, music, food amused me. All this was enough to choose the French Colony as my travel goal.
The Journey
After a lot of research. I came to know that there was no flight to Pondicherry from New Delhi. One has to fly down to Chennai and then take a Taxi or a Bus to Pondy.
In my excitement about the trip. I made few mistakes and that's how one learns. Just to save some cash I took a connecting flight (New Delhi – Hyderabad – Chennai). Not realizing, I may not get a Bus / Taxi from Chennai to Pondi in evening.
Anyhow, I boarded the airplane at 10 AM in from New Delhi. Reached Hyderabad around 12 noon. And then, there was a long halt as the next flight was scheduled at 4.30 PM. For an hour or two, I roamed around the airport doing window shopping. Once my body was done with all the wandering, I dozed off.
My slumber broke on hearing my name, again and again from the ground staff announcement desk. I got up and started running towards the boarding gate. Eventually, I boarded the flight and reached Chennai in an hour. I was in Chennai. It was almost 7 PM by the time I was out of the airport.
Now there was a bigger problem. It was getting was dark. There were no direct buses from Chennai airport to Pondicherry. So, reluctantly I had to book a taxi which cost me around 3500 Rs. including State Tax and Toll Taxes. After 2.5 hours journey, I reached Pondy.
Few tips for the fellow travelers:
(a) If you are flying to Chennai from a distant location like New Delhi. I would suggest booking the flight a month or two prior to your travel. This would cut down some travel expenses. You can book flights through websites like www.skyscanner.com or www.google.com/flights. I received some great discounts from these websites in recent past.

(b) Do not book flights that land in Chennai in the evening hours you may not get a bus at that hour and taxi would be an expensive option.
(c) Have a prior bus or taxi booking for Chennai to Pondy. Also, make sure that you have enough time to reach the Bus pickup point as most of the boarding points are far from the airport. You can use websites like www.paytm.com, www.redbus.com or www.makemytrip.com for bus bookings.

Note: Taxi would be an expensive choice
(d) Do contact your Bus Operator before hand. I had a bad experience with the Bus operators in Pondy while I was returning to Chennai. I was expecting the Bus to depart at the scheduled time but when I called the operator for the pickup location. They told me that the Bus to Chennai was canceled.
(e) If are looking for cheap Hotels or Home Stays then you can visit websites like www.airbnb.com, www.counchsurfing.com, etc. You can get a decent room for 500 Rs to 2500 Rs per day from these websites if you make a booking prior to your travel.

My Stay in Pondy
The 'Auroville' guesthouse by the beach' is on the outskirts of Pondicherry. I stayed in a hut from which I got this incredible view of the sea and it was a total bliss to sleep to the sound of waves. I wanted some place near the beach but this proximity was better than I expected.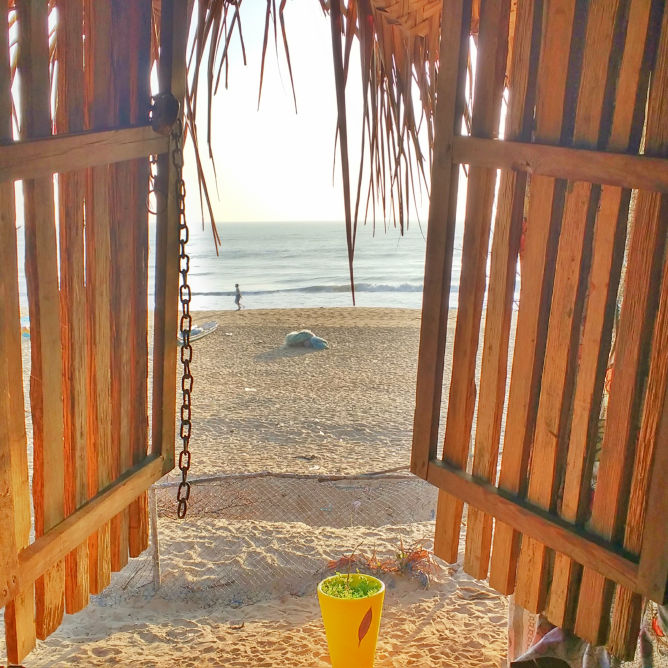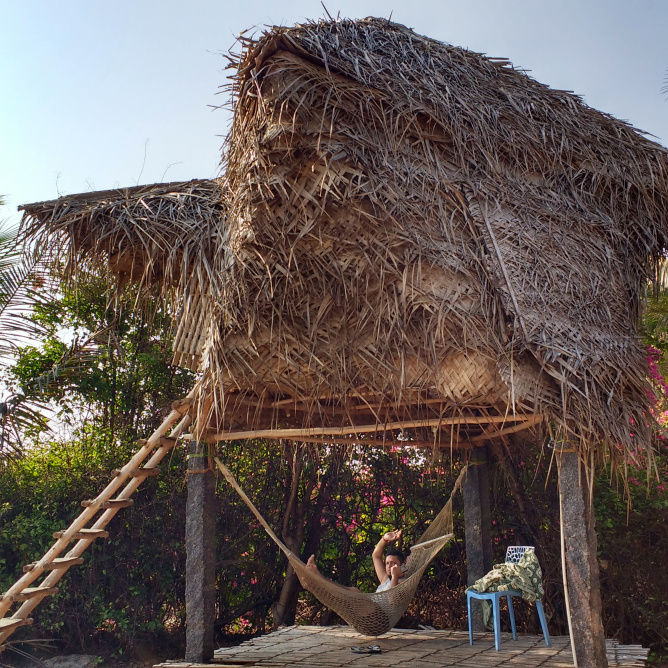 This location was the most picturesque sea facing experience I have ever had. The restful mood of the guest house submerged me in thoughts of heartfulness.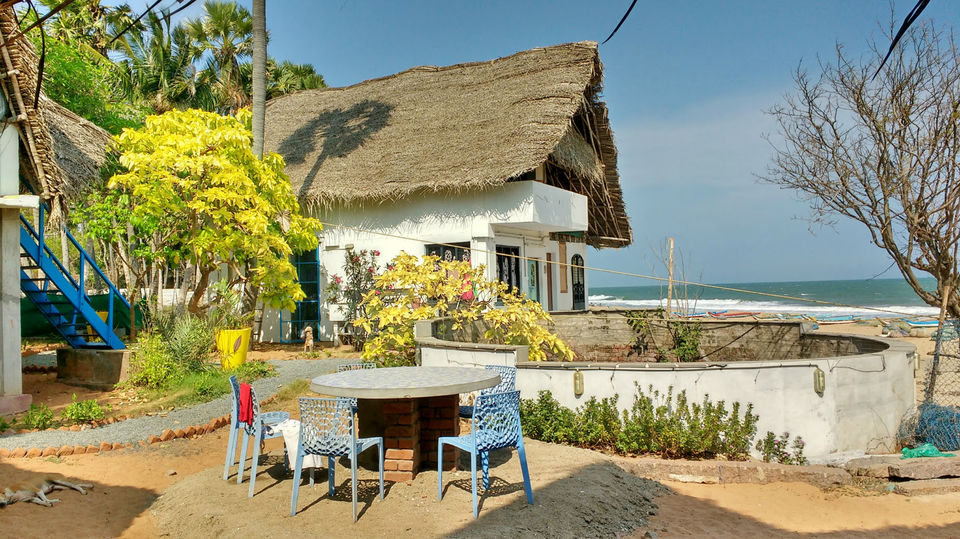 Places to visit in Pondicherry
(a) Le Café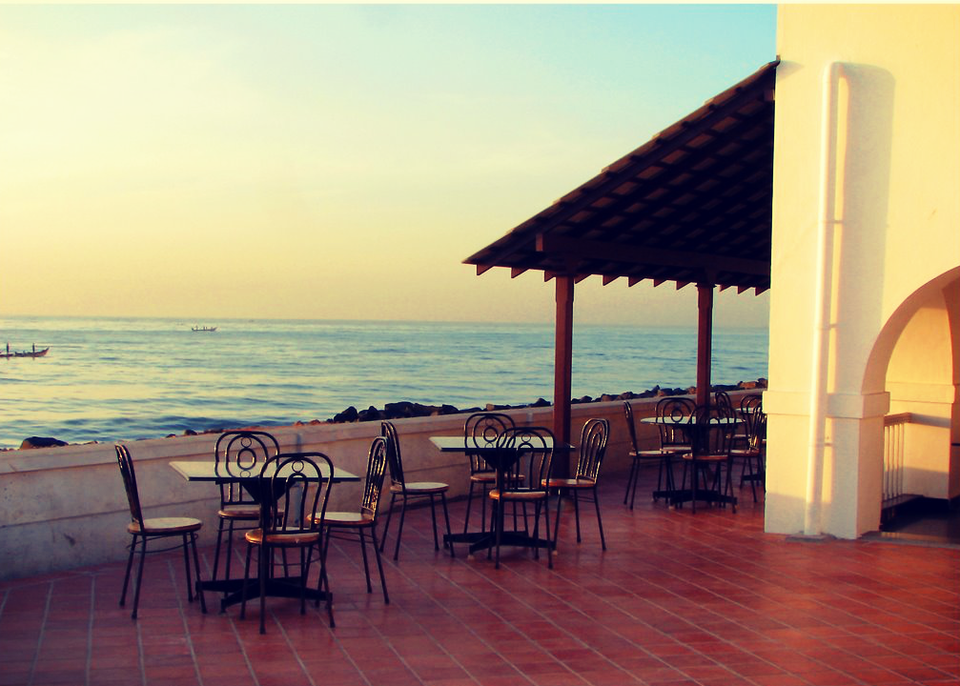 This is a 24-hour operational cafe beside the Rock Beach. Le Café has an amazing ambiance. One gets a great coffee experience while enjoying the scenic beauty of the beach. The prices are almost similar to café's like CCD and Barista but the aura is worth the price.

(b) H2K Eating Joint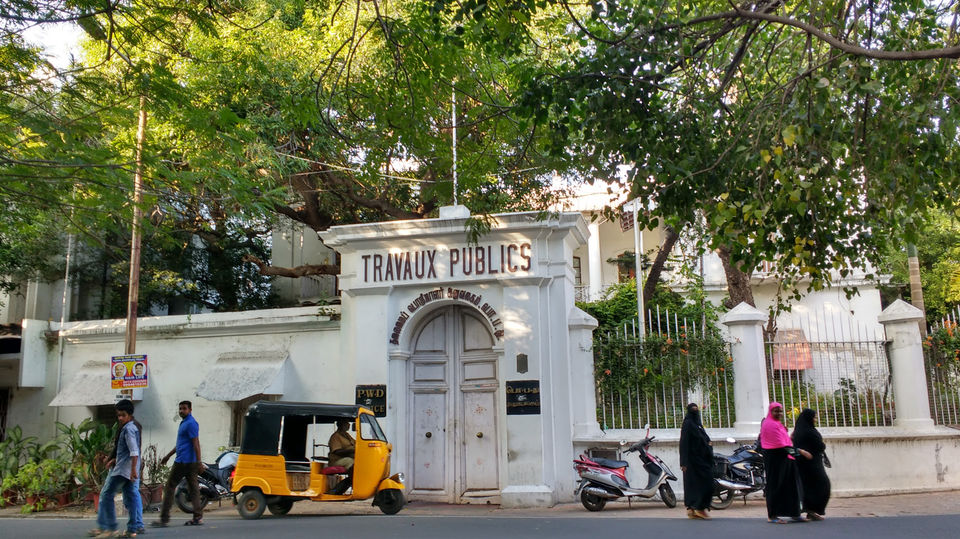 If you want to have a decent South Indian breakfast/dinner at a dirt cheap place. This is the place. H2K Restaurant is located opposite to the Public Transport Office in White Town. And every dish has low price.
(c) Artika Café Gallery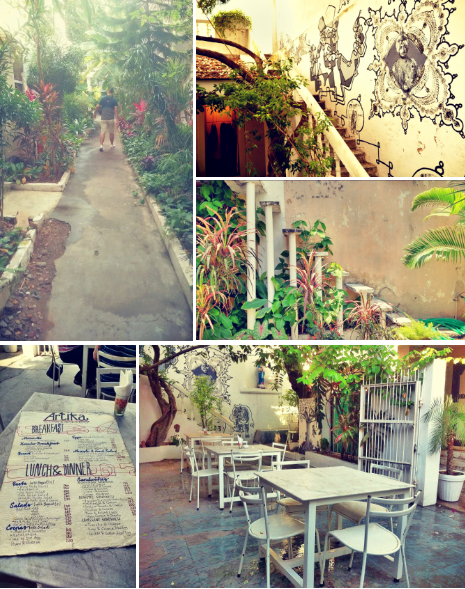 This courtyard Café has a modish disintegrated aura that takes you back in time. Here, you can find a variety of dishes worth trying. Visit this place for an awesome breakfast and an evening bite.
(d) Auroville Township

Through the narrow foliage, leads a mud road to the Auroville Township. Resides at the center of this lush, the prominent "Matrimandir". The tranquil and charm of the place would give any metropolitan a halt. The place also has a petit canteen 'Le Morgan' which operates between 8 AM to 4.30 PM. Here, one can relish Western and Indian cuisine.
(e) Paradise Beach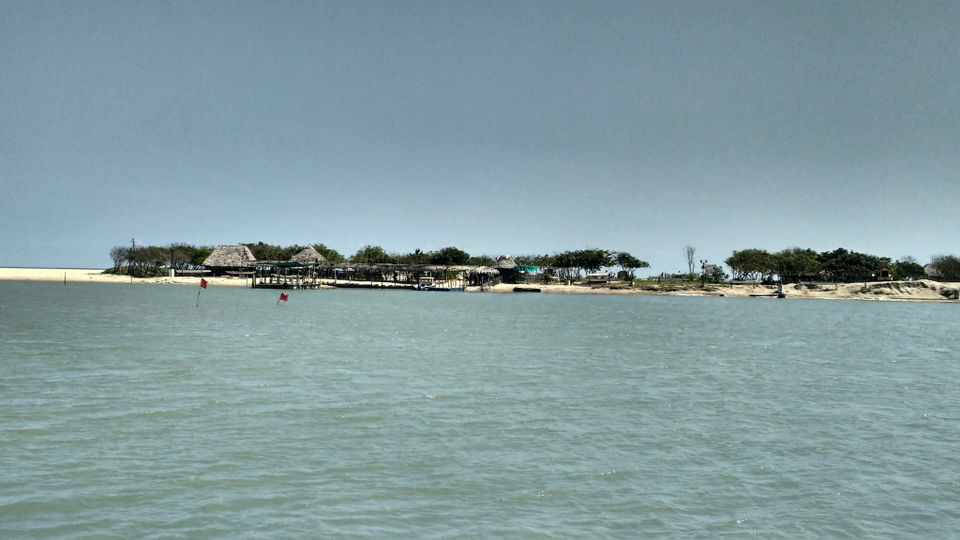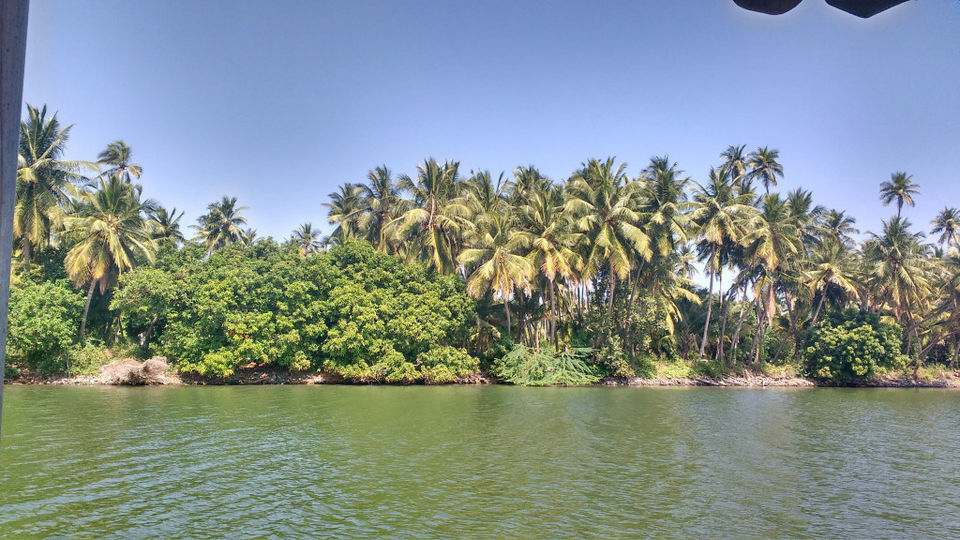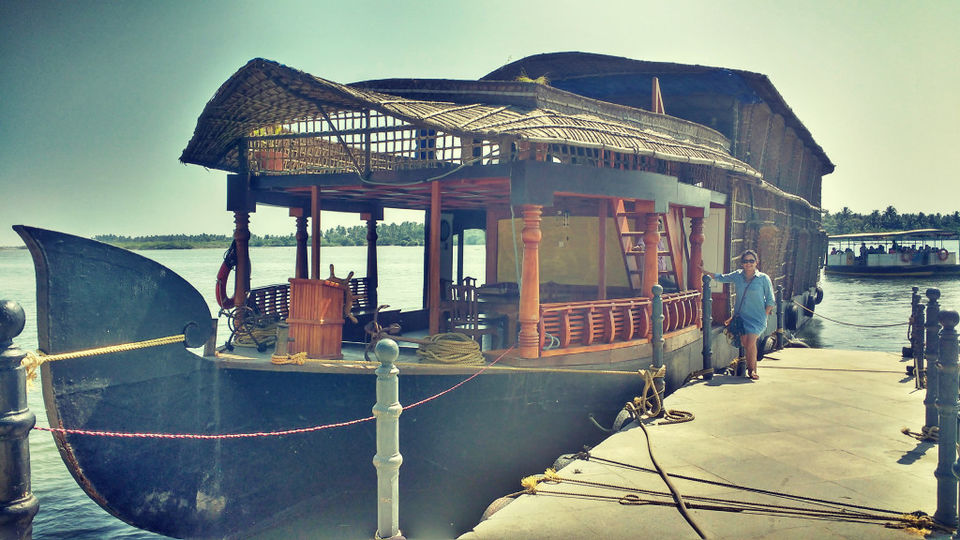 Among all the beaches I've been to in Pondy. I found Paradise Beach as the most perplexing seaside. This beach is less crowded and uncontaminated. Probably because one has to take a boat ride to reach this delightful destination. The beach is isolated from the mainland by Chunnambar backwaters. To reach Paradise Beach, you would have to take a boat ride from Chunnambaro. Believe me, the boat ride is worth the price.
Operating Hours: 08:00 AM to 05:00 PM
Boat Ride Price – 250 Rs. per person
Note: I would strongly recommend taking your own food and water. Becuase once you are on the island there is not much to choose from other than purchasing at a higher price.
(f) A La Villa Créole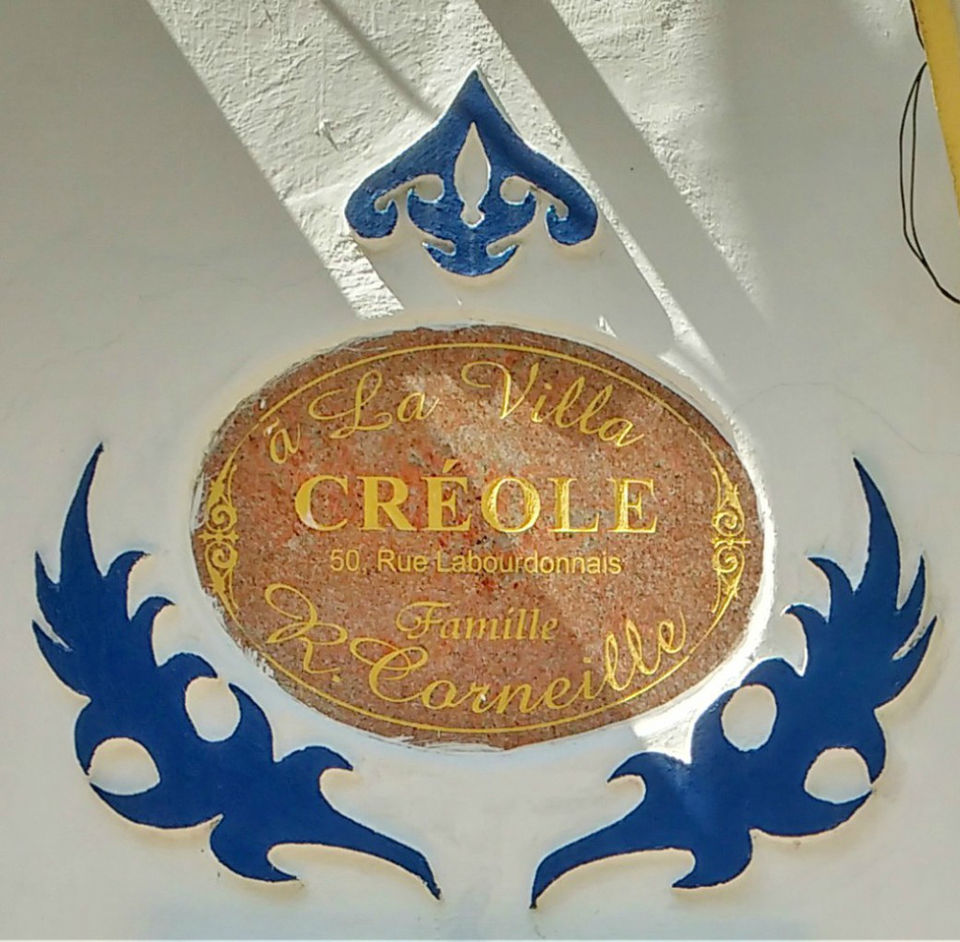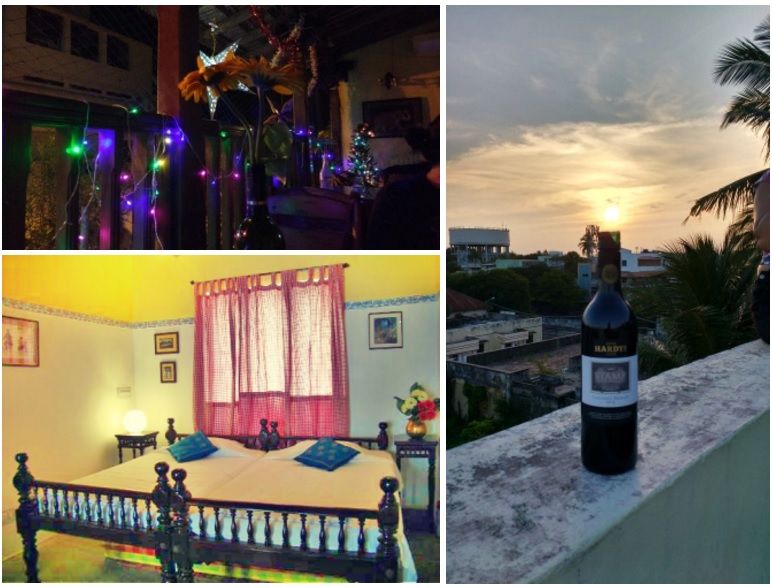 This French quarter has its own charm. It is the perfect spot in Pondy from where most of the sites are easily accessible. Places like Rock Beach, Le Café, H2K Eating Joint, Artika Café Gallery, etc. are at a walkable distance from it. They have a bar which is open until late hours for the guests. Caretaker Ranjith is very considerate, even their chef Das is cordial, friendly person. Food is absolutely amazing, not inexpensive but worth the price.
Note: There are 2 rooms in the villa, one is fairly bigger and expensive than the other. So, you can opt for the smaller one to save some money.
(g) Rock Beach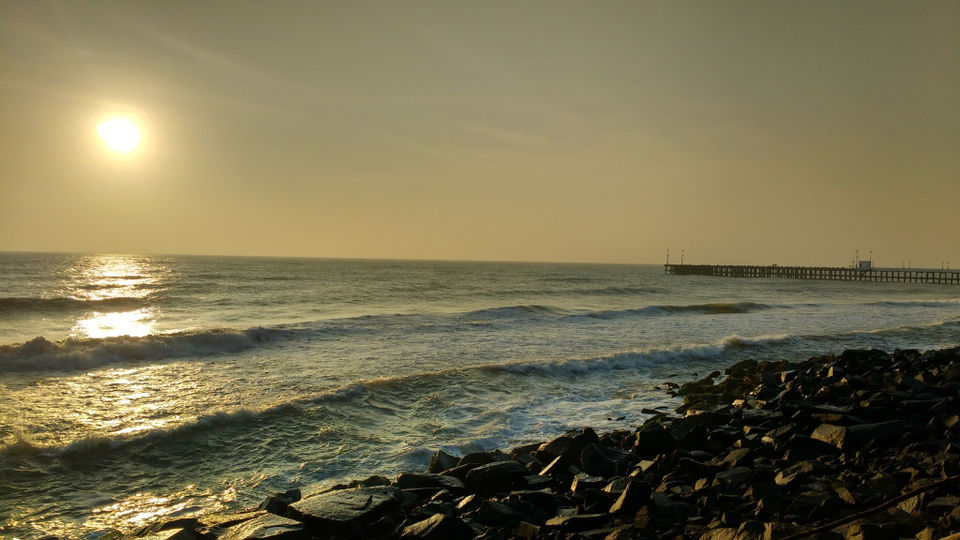 I stayed in 'A La Villa Créole' for few days which gave me the advantage to visit the Rock Beach at early hours of the day. I enjoy walking on this beach in the mornings. This spot gets notably crowded during the afternoon, especially in the evening. If you are a day person then you can walk around the street that runs parallel to the Rock Beach, offering best of the restaurants and hotels most sea facing. You can relate this beach to Mumbai's Marine Drive. It is one of the cleanest beaches in Pondy filled with Black Rocks. There are other attractions close by Rock Beach like the Pondicherry Museum, the Gandhi Mandapam or the Gandhi Statue, Arulmigu Manakula Vinayagar Temple, etc.
(h) Serenity Beach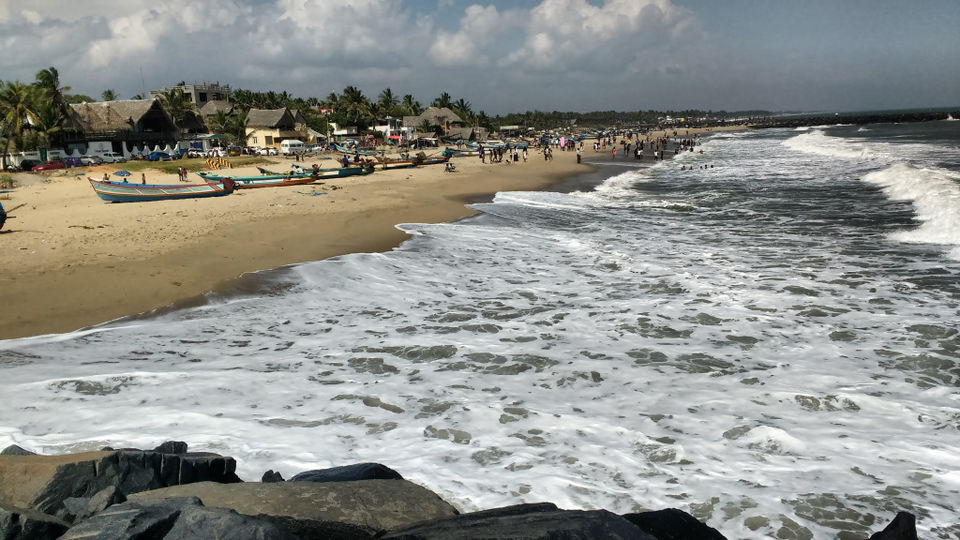 This beach is in Auroville about 20 minutes from Pondicherry. I did not find this beach very engaging as it was very congested and was littered. However, there was a rocky part of the beach where one could sit and gaze out into the sea.
Au Revoir Pondicherry!
After taking my last dive into the sea, I came back to my hut and started packing. While I was putting my stuff into the rucksack I felt a deeper connection with Pondy that formed during these few days. And, I bid farewell to Pondy!
I left for Pondicherry Bus Station. The Bus departure time was 4.30 PM. Even the fare for this bus was cheap, Rs. 90 per person. Trust me that journey by bus was a very attractive scenic beauty. I enjoyed those 4 hours enjoying nature' and flavoring all the good things about life and the happy thoughts just kept coming.
I reached Chennai around 9.00 PM. The Bus dropped me someplace near the airport, I took an OLA Cab from there costing me 100 Rs. or so. And there I was back in the Airplane flying to New Delhi.