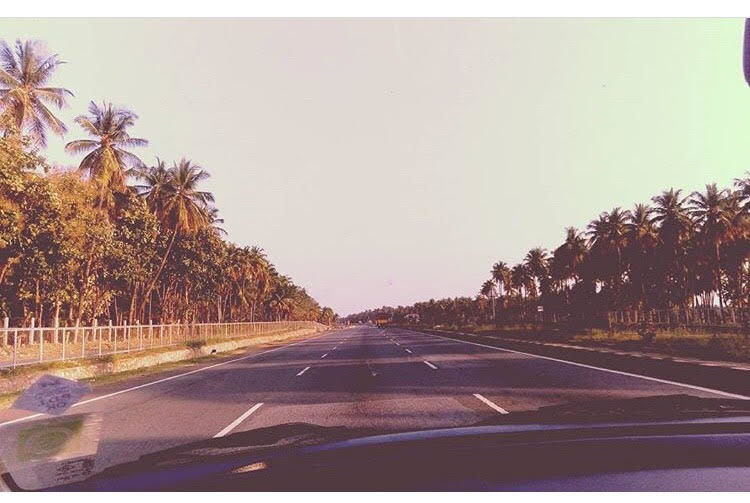 Highlights:
Distance: 1,134kms
Fuel cost (petrol) : ₹9,400
Toll: ₹1,604
Plan your route in advance.
Directions given by locals > google maps. Always.
Stock up on snacks and good music.
The highways have good options for pit-stops so don't worry about it.
Day 1: We left our home early so that we could be out of Pune by 6 am, and with unplanned caffeinated breaks, we reached Mysore at 10 pm the same day. We would've l reached early if not for the under construction road we landed up on after exiting the highway at Sira (shouldn't have listened to google). However, the road upto Sira was as good as ever. In Myosre, we stayed at the Country Inn and Suits by Carlson.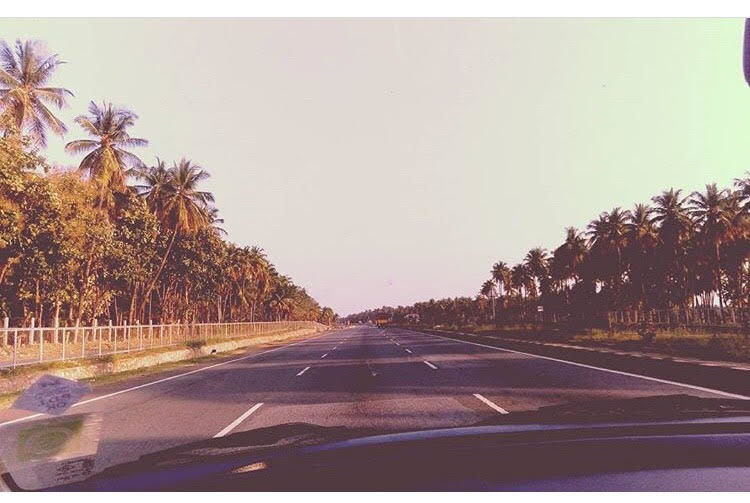 Day 2: After a quick breakfast in bed, we headed straight for the Mysore palace. It is a mesmerizing piece of architecture! It takes a while to just take it all in. We opted for a pre-recorded audio tour, which was great. Taking photos is not allowed inside the palace and the security is really strict about it. After touring and stopping by the gift shops, we hung around the premises eating pieces of fresh pineapple. I've never had pineapple like this! Under huge banyan trees with salt and chilli powder sprinkled on it.. simple pleasures eh? We then headed to the St. Philomena's cathedral, which was unfortunately closed for renovations. We also stopped by Cauvery emporium to load up on some goodies.
Day 3: We left Mysore, towards our next destination - Coonoor! Once you cross the border and are into Tamil Nadu, the terrain changes. The thick, dense forests of Madumalai keep you on your toes, hoping to get a glimpse of the elusive wildlife! The forest department there were trimming the trees touching the road, so as to create a buffer area in order to spot animals before they come on to the road! We spotted an elephant with her calf and a gaur. There is a Cafe Coffee Day outlet a little before you start scaling the ghat. We stopped there for a cuppa (because how could we pass coffee in these surroundings!?). Refilled with coffee, we headed for the 36 stomach crunching hair-pin turns that would take us to Ooty . Entering Ooty, you are offered a visual treat with huge tea estates along the sides of the ghat. Just before entering Coonoor, we passed through a picturesque town called Wellington, home to the defence service staff college. We passed a pretty cool golf course and entered Coonoor! The visual treats are by no means different than Ooty; however we observed surprisingly lesser crowds. we went straight to our home for the next two nights: 180 degrees McIver (of Kapoor and sons fame)!
Come back next week to hear more on Coonoor and the return journey!
Frequent Searches Leading To This Page:-
Road Trip Holiday to mysore, mysore trip on bike, mysore road trip with friends, road trip on bike of mysore, mysore road tour holiday