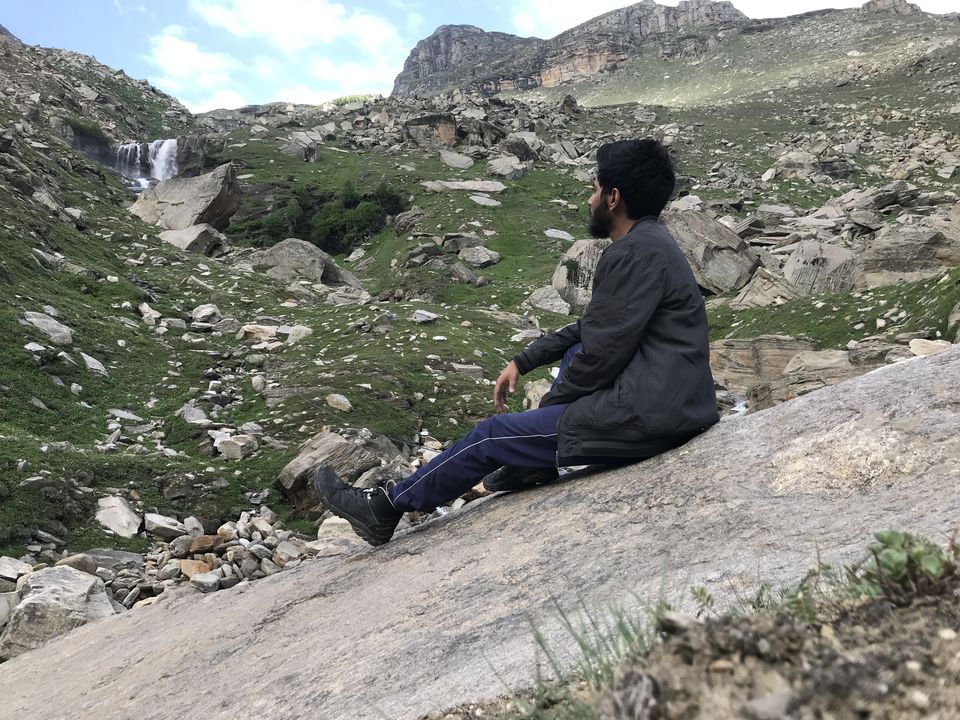 As they say 'That a man who goes alone can start today, but he who travels with another must wait till that other is ready." I learned some of these useful lessons through travelling, so I was all set for a new adventure of my life. From the day one I had a gut feeling that this trip is going to be a tough ride for me- from getting news updates of landslides & bad roads, in addition to all this my friends and co - travelers cancelled their plan at the last moment and started pulling me back not to travel alone.
But it's not easy for someone like me to blackout on something I'm passionate about...
Somehow I managed to get 3 people on board to travel along with me, it seems that problems were running behind me that day to ruin everything or was it a sign which was constantly telling me to stop/wait and think again.
The trip started with a total chaos, deep in my heart, I had this feeling that reaching Chandrataal won't be so easy for me..
And it became pretty clear before even reaching our first stop- that was Manali.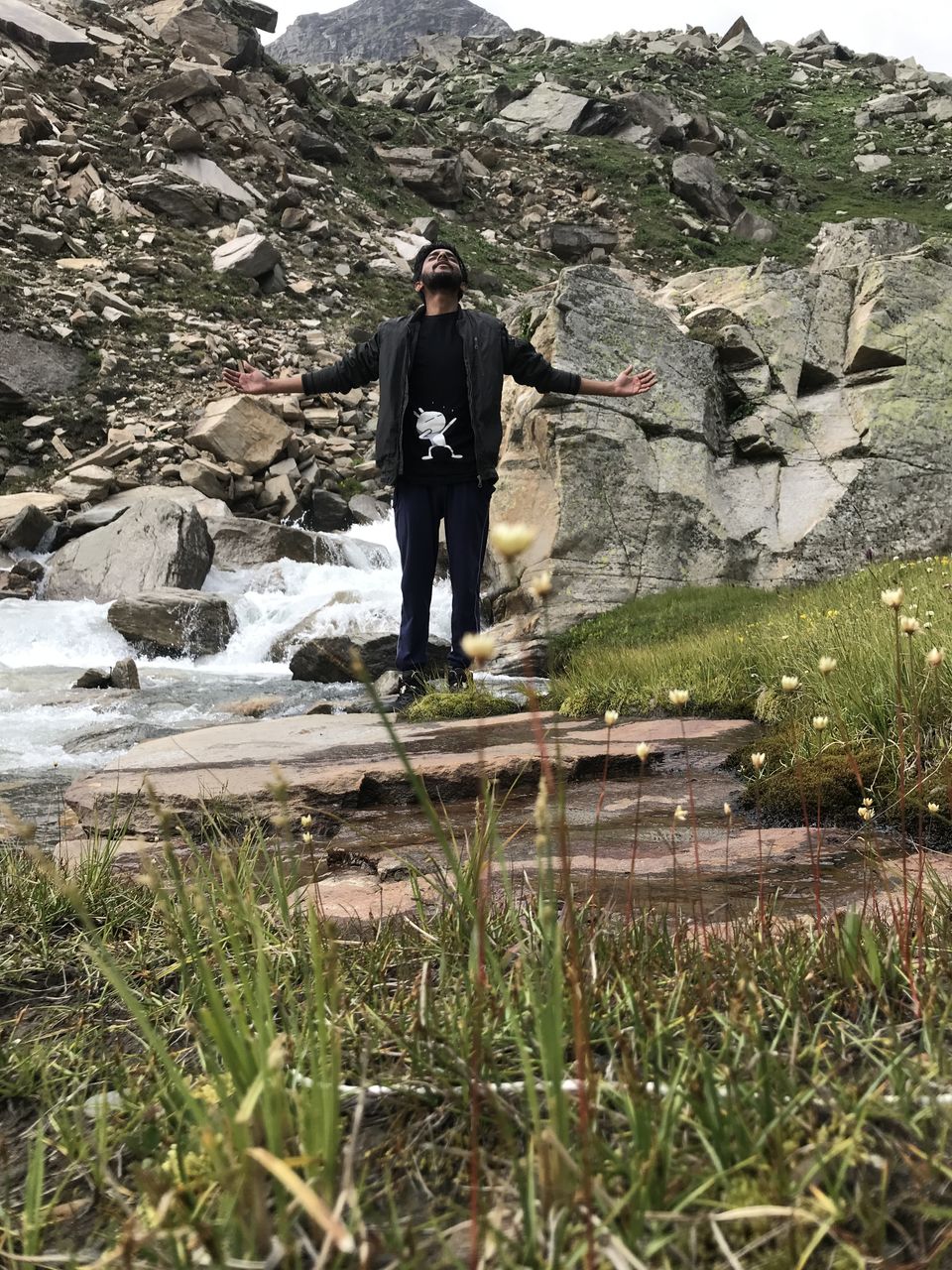 Brisk showers greeted us just as we touched the mountain soil- though there wasn't much to worry about but as we headed towards the 3km long Kullu-Manali tunnel, we got stuck in the never ending traffic which took approx. 2 hours for clearing!
The halt was due to the landslide which occurred a night before.
At the same time we got the news from the locals that we will have to face roughly 3-4 hours of traffic to reach Manali and people gave suggestions and advise not to continue our trip to Chandrataal as the weather was not in our favor.
With a few more hurdles, we resumed our journey and headed towards our destination.
Despite of all this, I was still confident that I will make it to Chandrataal before it gets dark.
But destiny had something else to offer me.
Sometime you have to believe in your gut feelings as they might lead you towards something different or extraordinary.
The same was about to happen with me and I was not even aware about it.
We were running 2-3 hours late as per our planned schedule as we reached Rohtang Pass around 6:30 in the evening.
The real test of our patience started as we crossed Rohtang Pass.
Reaching Khoksar village all my gut feelings and fears turned into reality as it started raining. It was already dark by then and after having a brief talk with fellow travelers who were also headed for Kaza or Leh, we all decided to spend the night at Khoksar. As per locals, it wasn't safe to drive as the water crossing will be at full flow.
By this time my friends made up their mind to head back to Delhi the next morning and this was a major setback for me.
I was disheartened, just then a wise local guy offered me some tea and a very meaningful conversation. He just said that sometimes it's ok to leave some things unfinished.
He also suggested me to trek Khoksar waterfall in the morning. Without wasting any time, I started gathering info related to the trek from the locals.
Early morning, I started my ascent and as I said earlier also sometime, one has to believe in their gut feelings as it might lead you to something extraordinary.
After trekking for 2 hours, I reached the waterfall and the best part of hiking solo is that you have substantial amount of time to think. Relaxing for while, I realized that it is not always the destination that is beautiful or worth travelling, instead it's the journey that matters the most. As to travel is to enjoy every moment of the journey.
Though I couldn't reach my destination as planned, amidst so many hurdles, I still felt content while returning. And this is because of the sole reason that if you are in love/connection with these mountains, you never return empty handed. Somewhere or the other these mountains always have something to offer you, it might not be the end result which you desire, but there will always be a hidden learning/experience.
This journey taught me that never run behind something just for the sake of achieving it instead take small & steady steps towards your goal; one never knows, might end up discovering new ways to achieve your goals/ambitions.
So guys stay still and let this moment pass as the next adventure awaits you!