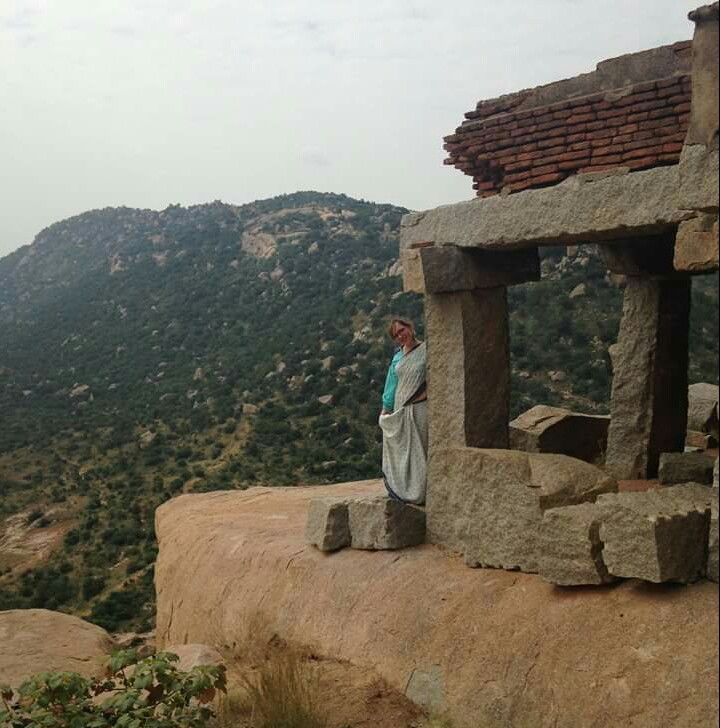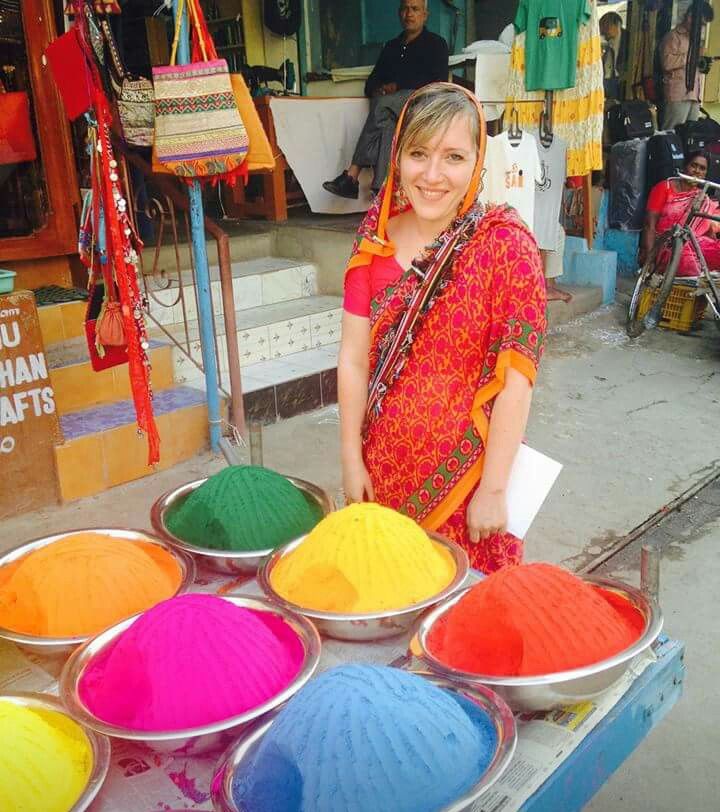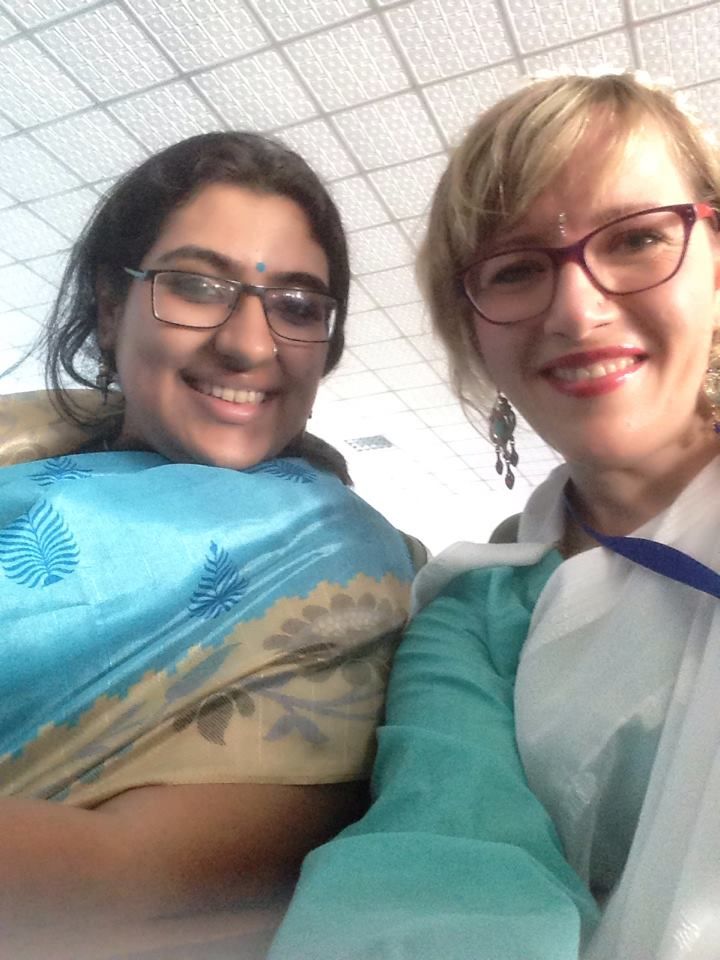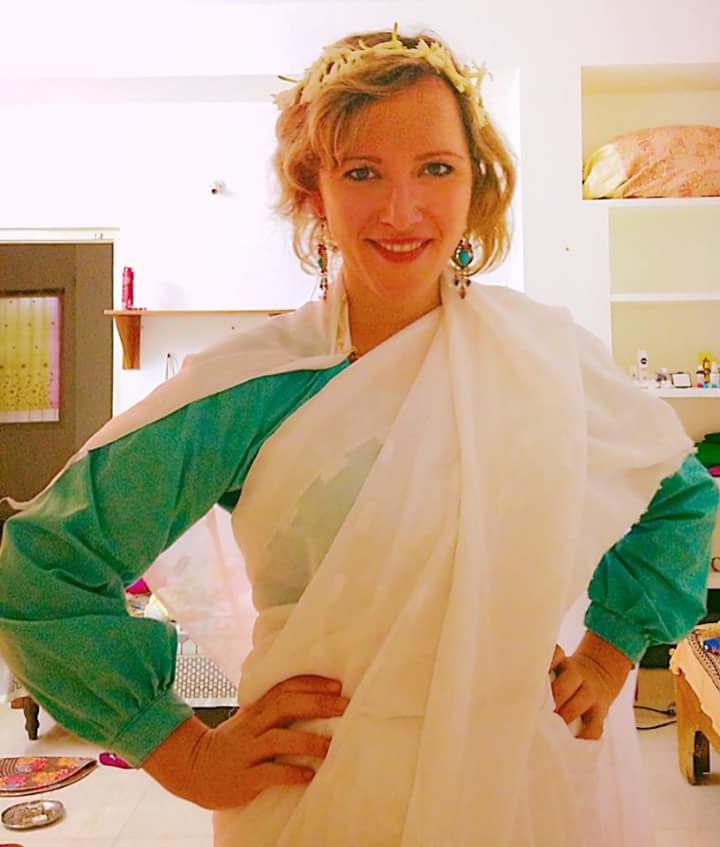 As a solo traveler, who sets off with no fixed plan, I am  often asked this question:  How do I manage to travel all by myself and end up having a good time?
You know, when you are travelling alone, you are never really alone. You constantly meet new people and curiosity leads to talking to people.
I have always met good people on the road and the experiences have made me what I am and hence, I cherish solo travel.
This post is about meeting one such lady, with whom I could connect, have a meaningful conversation and talk about the purpose of life.
I met Hajnalka Zsuzsanna Rácz,  who lived in a  town near Budapest.  I met her while I was volunteering in an ashram in south India.
Her story 
32-year-old Hajnalka worked in a Tele- communication company for eight years. However, she could not see herself selling things for her entire life. She felt the company she was working for cared more about the numbers than the people.
She quit her job, worked in a restaurant for five months so that she could travel for the rest of the seven months.  Hajnalka also sold her house as she did not want to keep paying the EMI and be dependent.
"Things like a house don't interest me. It is the new experiences in life that I am looking for. In volunteering, I find selfless love. No salary can give me that."  With the money that she had earned while working in a restaurant, she came to India.
I was intrigued to know why she wanted to travel to India. "India was my calling. I reached the airport and the wind blew at me. The smell of the earth, the wind seemed like it was welcoming me here," she said.
Hajnalka is in India and on her spiritual journey and is living  in a  living in an ashram in south India. She is volunteering in a canteen where she is sometimes serving people and at times baking cakes amongst other things.
I began talking about life and happiness.  I see a lot of young people unhappy with the jobs.  I always wondered if  money was that important? How is it in your country?
She said, "It is the same in my country too. One is supposed to work, earn, marry and then have babies. Though I love babies. And would like to have Indian babies! However, I see many people are not happy in their lives.  Maybe because they are always looking for materialistic happiness in their life.
We both agreed that materialistic happiness is short-lived and people need to find meaning in their lives. Once that is sorted, perhaps happiness makes the life going.
The art of draping the saree
Hajnalka can drape a saree better than I can.  In one of the felicitation functions at the ashram, we wanted to wear a saree. However, when I told her I did not know how to drape one, she said "Come to my place. I know it. I can help you with it!
It was funny that as an Indian I did not know the art that well.   I asked her how she learnt to wear the art of draping a saree and she said, "I feel so connected with this country as if I belong here. It was easy for me to pick it up."
This conversation and meeting Hajnalka remains one of the most insightful time. I interacted with her for a couple of hours, however, I can feel some connection with her.
Sometimes, all you need is a good conversation.
Dear fellow traveller, I would love to hear the stories of people you met on the road.