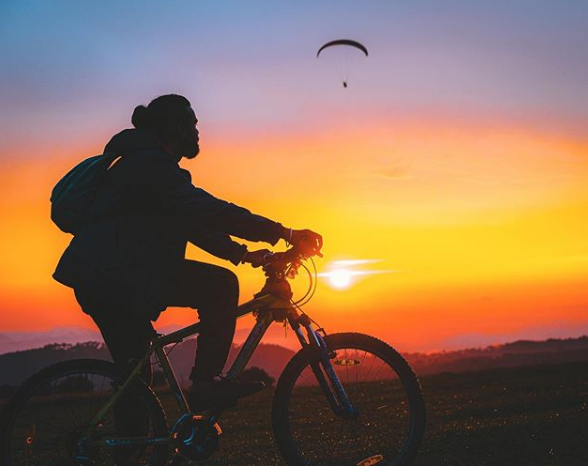 Scrapbooks from our high school days are a treasured embarrassment that we hide from the world. You must have come across a section that asks you to describe your dream goal and scrawled answers often say 'to live in the mountains'. Avinash Kumar is one of the few who achieved this goal with hard work and persistence.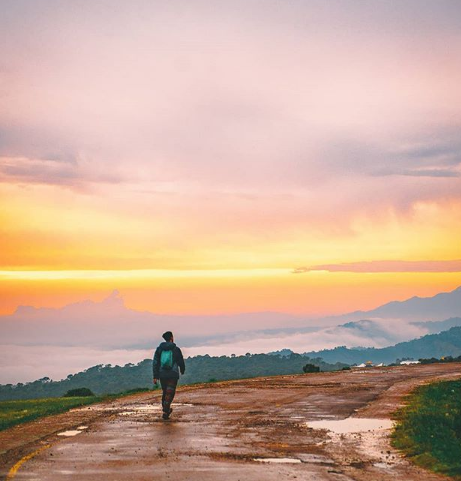 Until 2016, he was just like anyone else, living the corporate life and shuttling in the Delhi metro. A financial consultant by profession, the job soon drained him out. While many keep taking it one day at a time, he decided it was time to get a little adventurous with his mundane life. That year, he made a new year's resolution – to travel to a new place every month. And he actually managed to keep that promise!
Since Himachal is easily accessible from New Delhi, it became a place he visited regularly. Slowly but surely, he realized how the mountains helped him think better and live the way life is meant to be lived.
After nearly four years of incessant corporate jargon, he now sings songs on his ukulele in the veranda of his hostel in Bir.
Mavro, Avinash's creation, came into existence in 2018 and came under the wing of the hostel chain Hosteller last year to reach out to wider audiences. The essence, vibe and comfort in the bright yellow building comes from Avinash and his best friends-turned-business partners, Mayank and Rohan.
Before giving shape to his dream, however, he did his research well. Avinash volunteered with Zostel Dharamkot for a good two years and gained first-hand experience in the hospitality sector. His journey turned into a ladder made up of hard work and patience. That's not all though. He continued his adventure while motivating anyone who needed a push, even if they couldn't ask for it. That's the kind of friend Avinash is.
Like others who have made the big move from city to the mountains, Avinash too has a strong support system of people behind him that is extremely vital for survival in such lonely locations. A man of logical reasoning and analytic approach, he can easily be mistaken by some people but these same qualities make him a shoulder to rely on for others.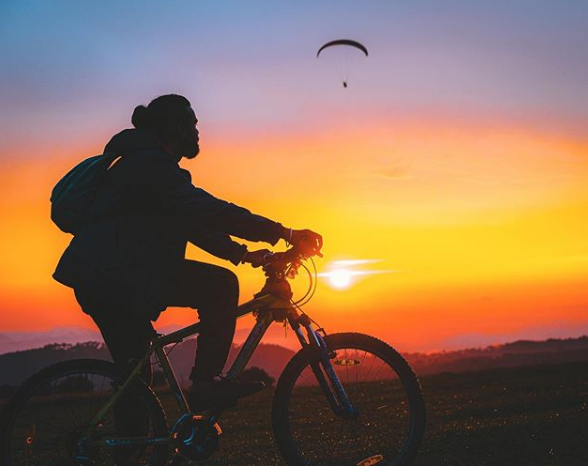 From wearing formals in the city to donning a hat with baggy pants in the hills, he's come a long way and hasn't looked back ever since.
However, all that he has achieved today was not served to him on a silver platter. His family living in Hyderabad objected strongly to the idea of their engineer son shifting to a nomadic life. Each day is still a struggle but with steady perseverance, his hostel today is thriving. His financial background comes handy here!
Before making the move, he had lengthy conversations with himself. It was a big decision and sometimes, you are your own obstacle. Battling those inner demons and taking a stand is a huge step forward for someone who had to leave a safe, secure job in order to prioritise mental health. Don't we wish more people would understand this?
If you ever come to Bir and spot a man with shoulder-length hair riding a scooty with a white coloured dog with black patches in the front, you'll know it's him. On some days he'll chat with you till the sun sets, take you to his favourite hiking spots and click beautiful photos of the twinkling sky. On other days he'll silently observe everyone, making notes to tell these stories on a different hike.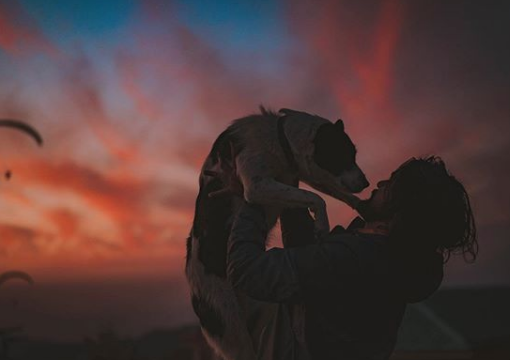 As a hostel owner, he knows the horrors of the tourism influx in Himachal Pradesh but he thinks that if people travel sensibly, it'll benefit all the parties involved. He believes that if tourists respect nature, the locals there will come together to enjoy different experiences. Instead of bringing the city mentality to the hills, they should blend with the harmony present there.
Himachal is home to many people like Avinash and they would like it to remain the place where they found peace, for as long as possible. So, the next time you travel to the scenic mountains of Himachal, think of him and of the many others who have fought all odds to be where they are today.
Know of people who live in the mountains? Write their story here!
Earn credits at Tripoto and travel to your dream destinations on a budget.
Frequent searches leading to this page:-
top hyderabad travel packages with price, weekend getaways from hyderabad, budget trip to hyderabad, budget for coorg trip from hyderabad, goa trip budget from hyderabad, tour packages for hyderabad with price, telangana tour packages from hyderabad