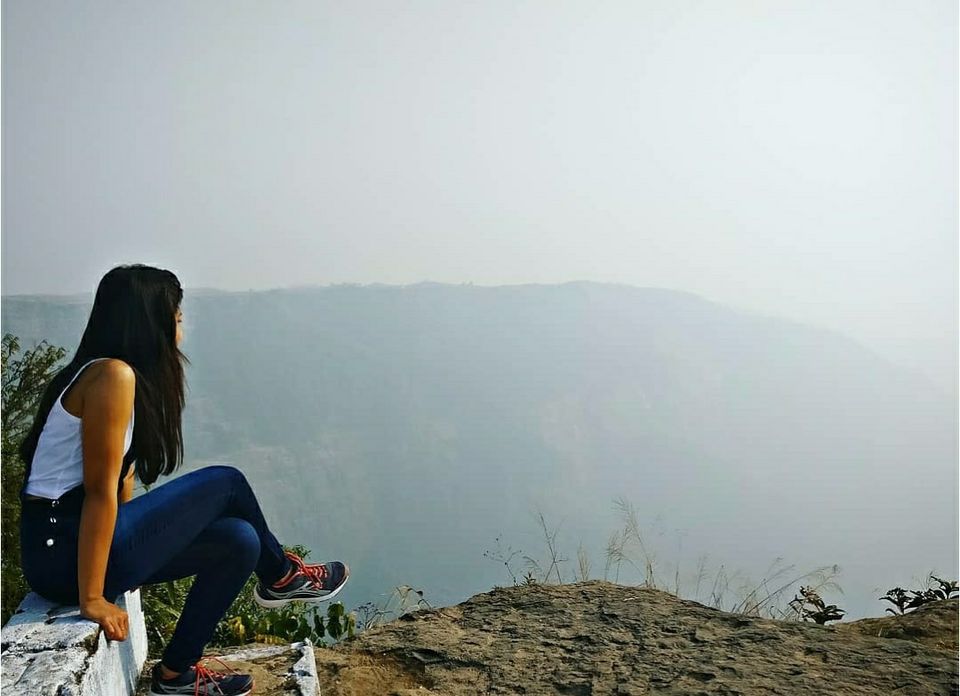 Exalted hopes, towering excitement and a shoe string budget- all we banked upon to pull off an extravagant MBA grad trip.
So after days of brainstorming and much contemplation, we decided; "We are going to North East". Witnessing the distant beauty that we had only heard about on a thousand instances, had us thrilled and roused to the core.
The capital city of Meghalaya, Shillong, located 1496 meters above sea level, has some spectacular attractions and pleasing landscapes to offer. Our first stop was at Shillong Peak, the highest point of the city. Gorgeous lush greenery, disgorging faraway waterfalls and the subtle chills in the air will definitely have you at peace with nature. You can also indulge in their unique culture and traditional attires that numerous local shops around here boast of.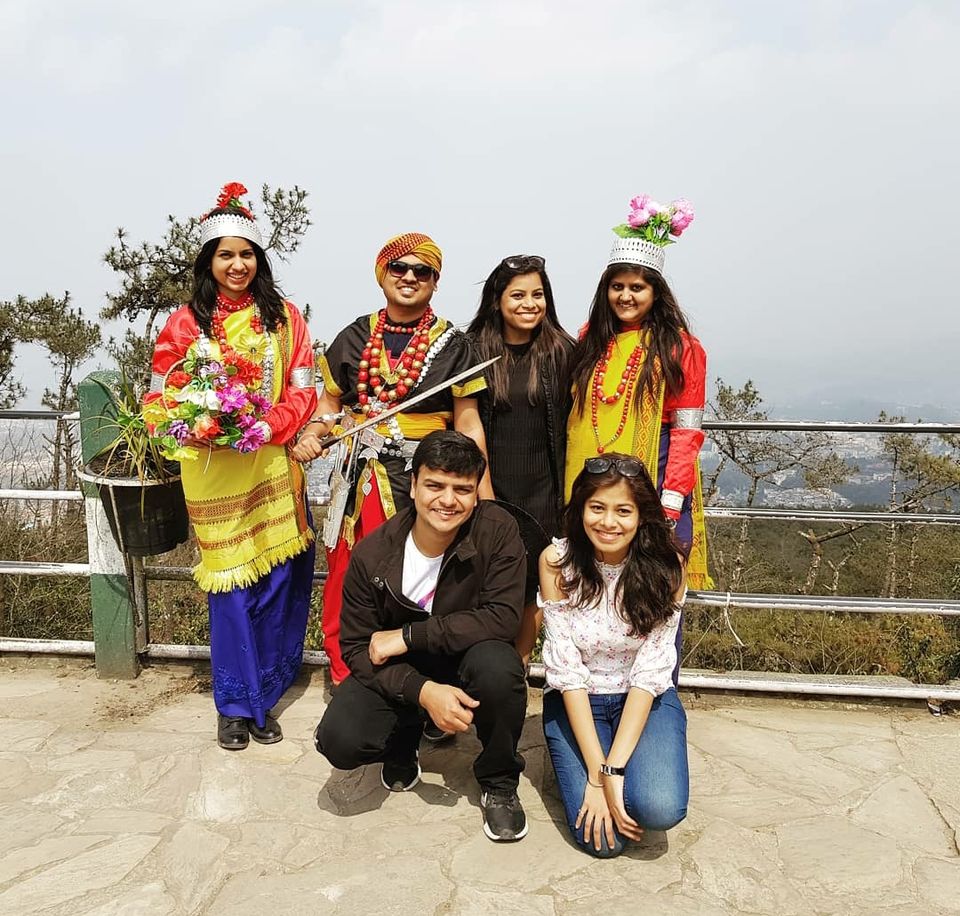 The Double Decker Living Root Bridge in Cherrapunji is a splendid amalgamation of natural cum man made wonders within the tropical north eastern forest area. The local Khasi tribes around here, fidget with the roots to grow in the form of 2 bridges, one amassed on the top of other.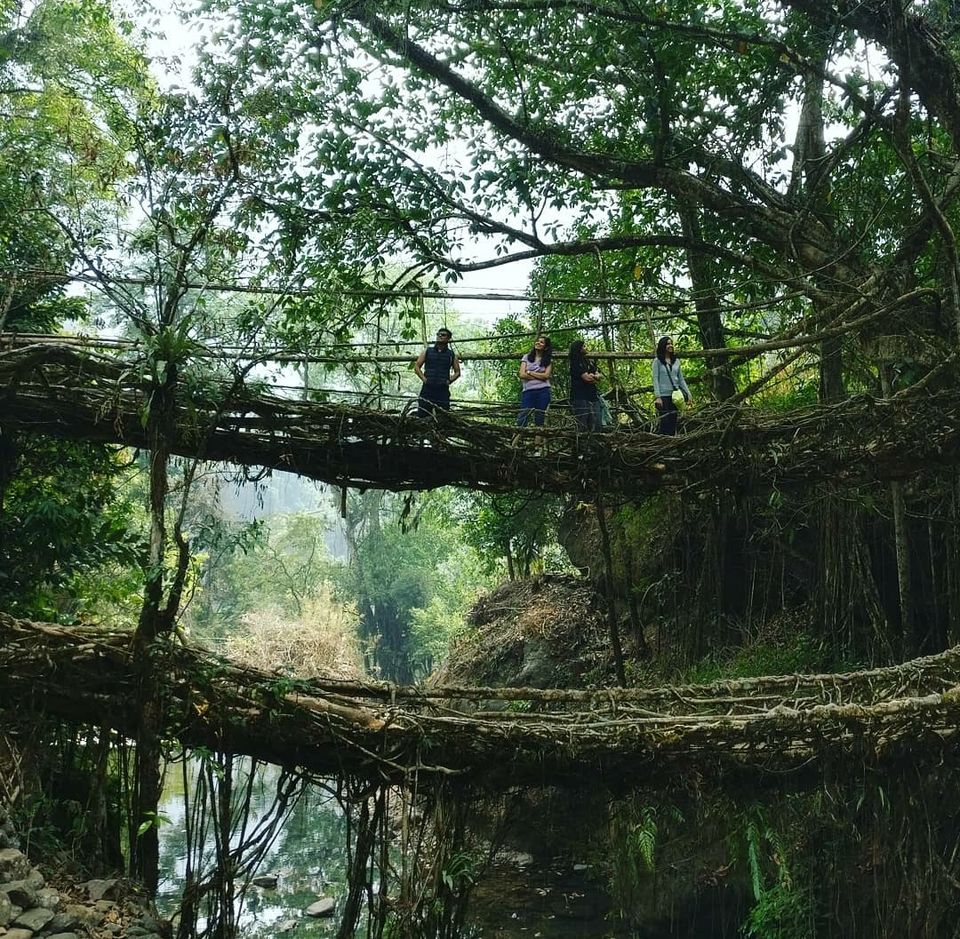 Waking up to the serene countryside view had us in awe of nature. The major attraction in Dawki is the Umngot River, a tiny little paradise enveloped in the hills. Its crystal clean waters can be seen from a distance, giving the illusion of boats floating in mid-air. The suspension bridge across the Umngot River, connecting boundaries, is your perfect setting for those wanderlust pictures. Also there are a handful of water activities where you can have fun experiencing adventure sports like scuba diving, river rafting, zip lining, cliff jumping, kayaking, rock climbing etc.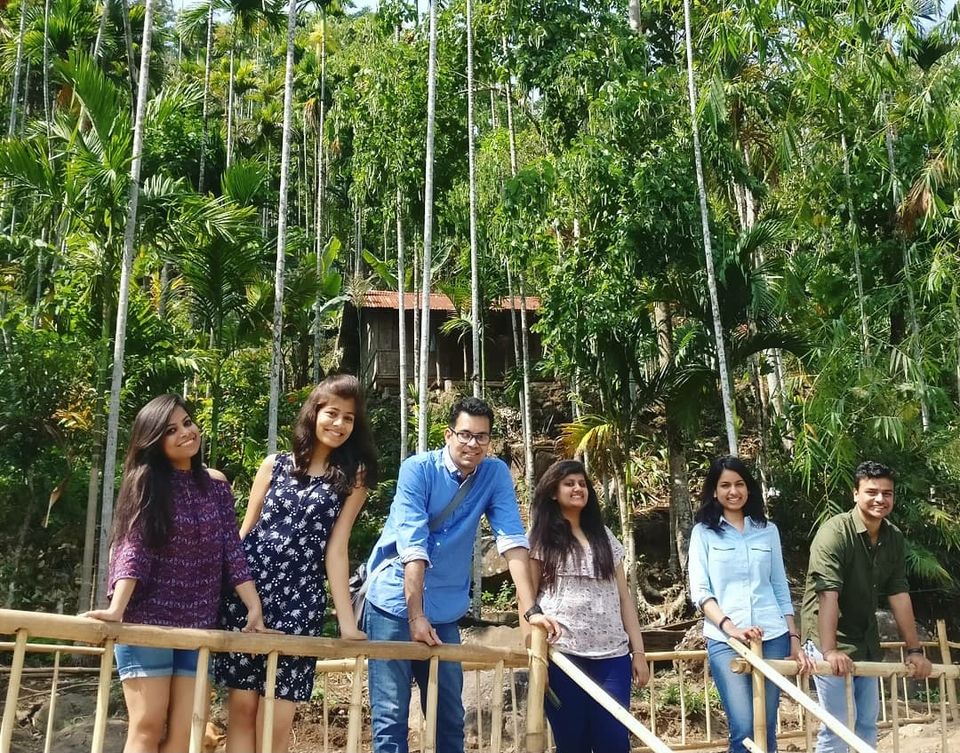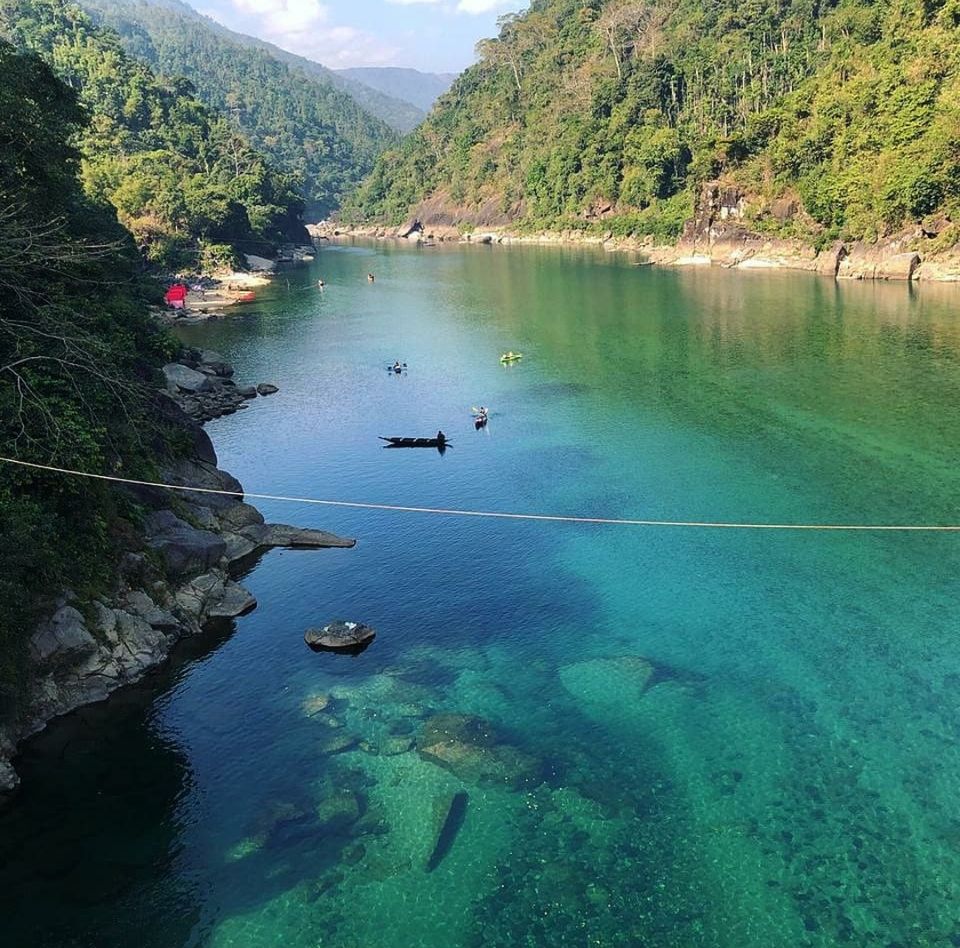 7 of us hopped on an early morning flight from Delhi to Guwahati.
The sprawling city of Guwahati, the largest one in the state of Assam, is famous for housing some of the most glorious holy shrines and famed temples. Situated on the banks of the slow, rambling Brahmaputra River, the city also hosts impressive luxuriant backdrops.
We hired one taxi, two bikes; and had our wheels rolling towards the legendary Kamakhya Devi Temple (20 kms from Guwahati airport). Numerous mystical stories are woven around the Bleeding Goddess, and you might want to carry some background in order to indulge in the high spiritual energy exuding the place. We had to slog in line for approximately 4 hours, descending our way through narrow stone staircases to a pathway leading to an inner dark sanctum, the worship place of Mother Goddess. However, if you are lucky enough to get a VIP pass, you can easily make your way through. Afterwards, the journey to Shillong from Guwahati was more of a pleasant, 3 hours fun ride.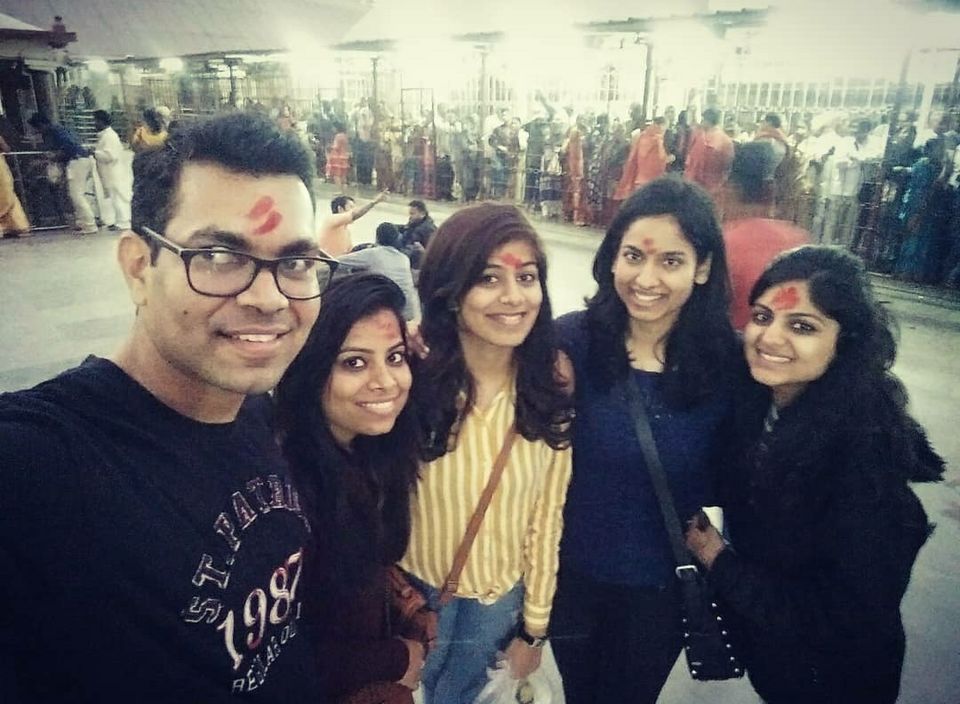 Where we stayed: Villa at Mawiong
Budget: Rs 1800/room (approx.)
From Shillong Peak, we proceeded to Elephant Falls; a mere 30 minutes' drive. The waterfalls in here consisted of three successive sections that are accessible through steps carved from mountains and caves, offering a decent excursion experience. Also, this is where you can probably get the closest to any of the waterfalls in and around Shillong.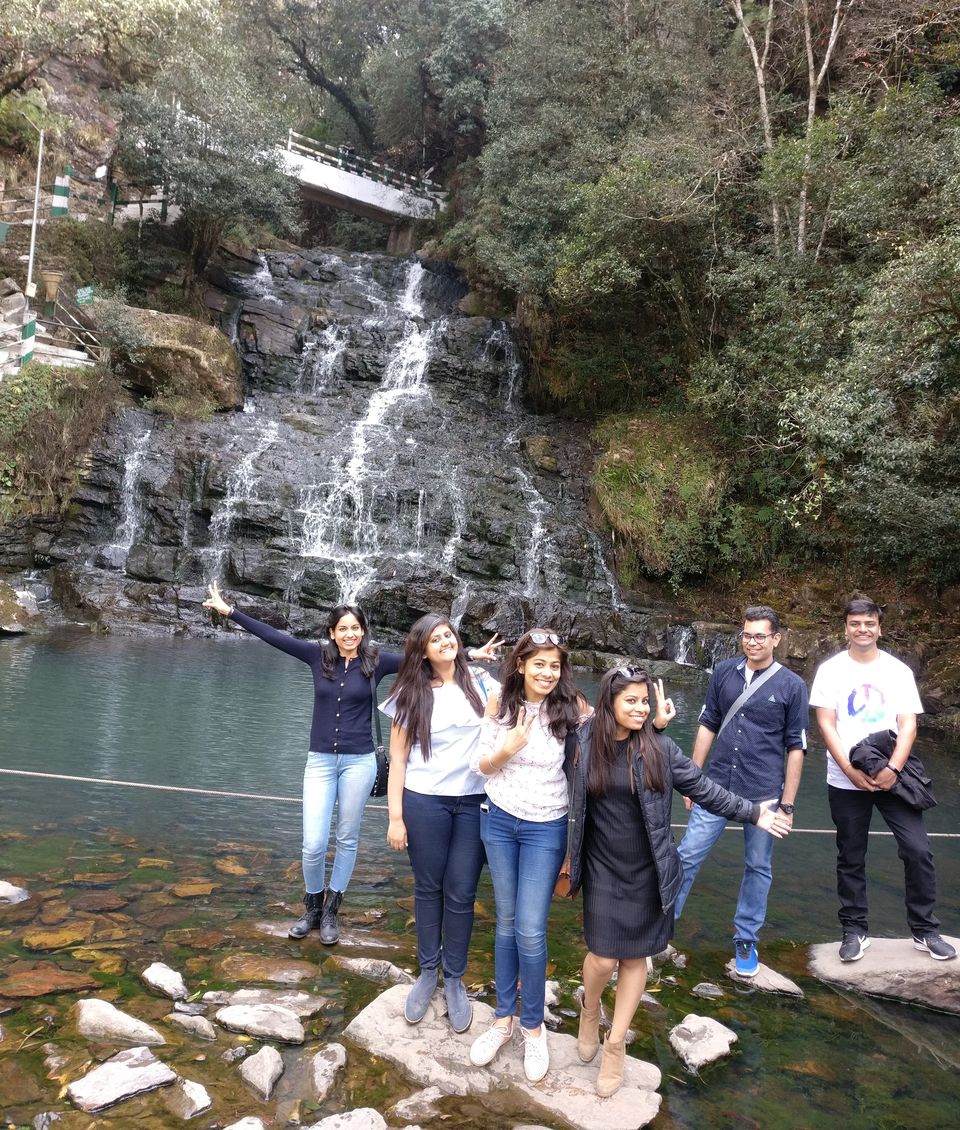 Continuing with our journey from Shillong towards Cherrapunji, we made a few more stops at several viewpoints offering breath-taking panoramic views; then touched through Seven Sister Falls and Mawsmai caves as well.
As we did not have a prior booking, we scoured through some of the decent home-stays around the area, and finally zeroed in on one.
Where we stayed: 7 Sister- Falls View Inn
Budget: Rs 1300/room (approx.)
After a heavy sumptuous breakfast at the hotel, we headed for the renowned double decker root bridge trek. The trek is around 3 kilometers long, steep in parts, allowing you to tread through stairs, suspension bridges and rocky terrains. You can help yourself by availing the services of a tour guide, as it's easy to get lost in the diversions. We completed the trek in around 5 hours, our way up being a little more challenging than our descent.
Having said that, an overwhelming moment with the awe inspiring root bridges, the placid un-agitated waters and the impressive scenic contours was definitely worth every effort and step into this wilderness.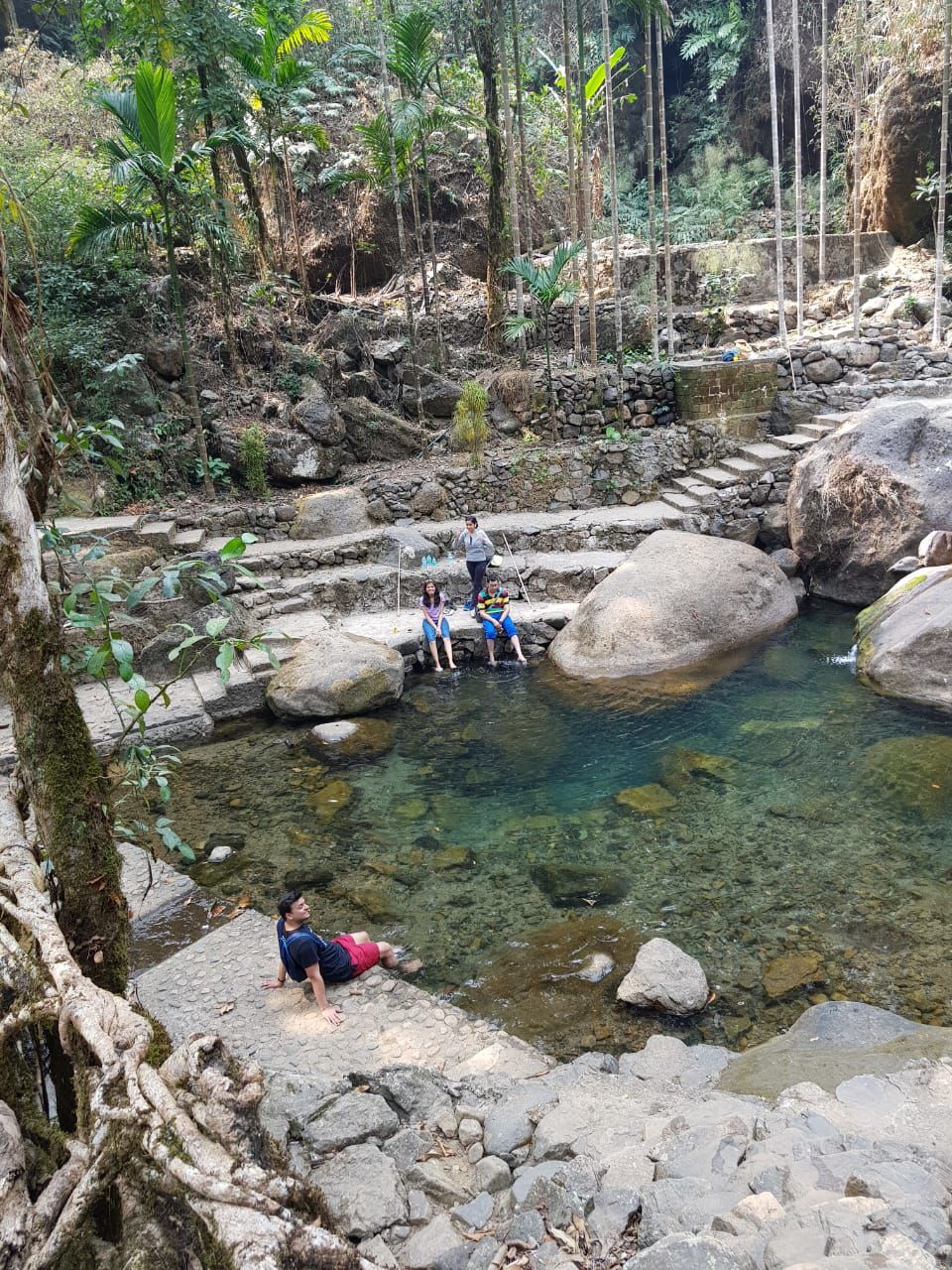 A 3 hour drive later, we were at the majestic Dawki Rivers. The place is relatively secluded and confined during night time, with limited options to play with. We talked to the locals around there and soon we were in for a delightful camping experience. We had 4 cozy tents to ourselves, a blazing bonfire lit, savory homemade dinner and a mesmerizing view to revel in.
Budget: Rs 900/ tent
We spent an eventful half day in Dawki. And then proceeded towards Guwahati Railway Station, as we had a train to catch for Siliguri. But if you can plan your day well in advance, you can also explore Mawlynnong, the cleanest village in Asia. At 35 kms from Dawki city, this small village is a popular tourist destination, owing to the lifestyle of its local tribes and the wealth of natural attractions it has to offer.
Costs:
Flight from New Delhi to Guwahati: Approx. Rs 4.5k
Taxi: Rs 11k (Toyota Etios)
Bikes: Rs 8.5k (2 bikes)
Frequent Searches Leading To This Page:-
Bike trip to meghalaya, Meghalaya road trip on bike, meghalaya motorcycle trip, meghalaya cycling tour, meghalaya bike trip cost