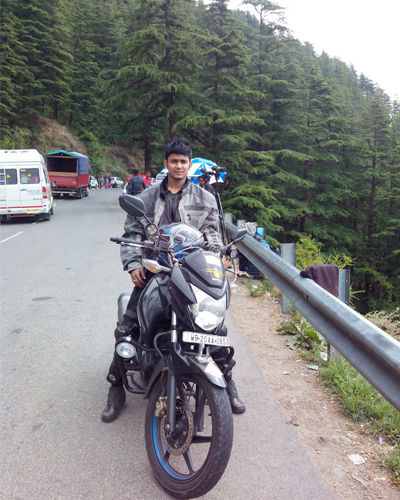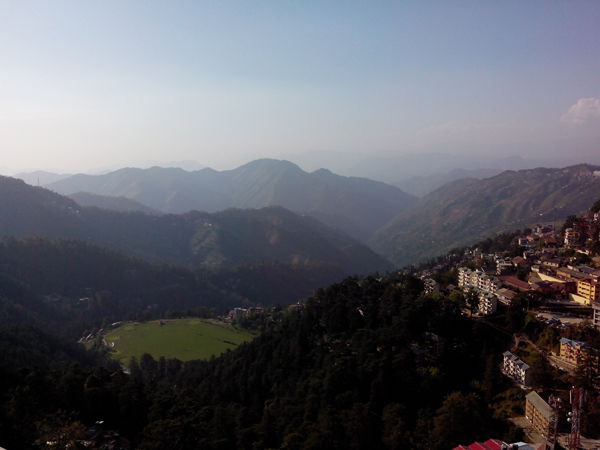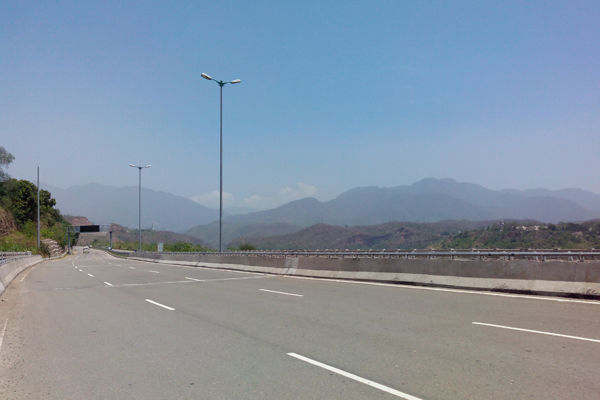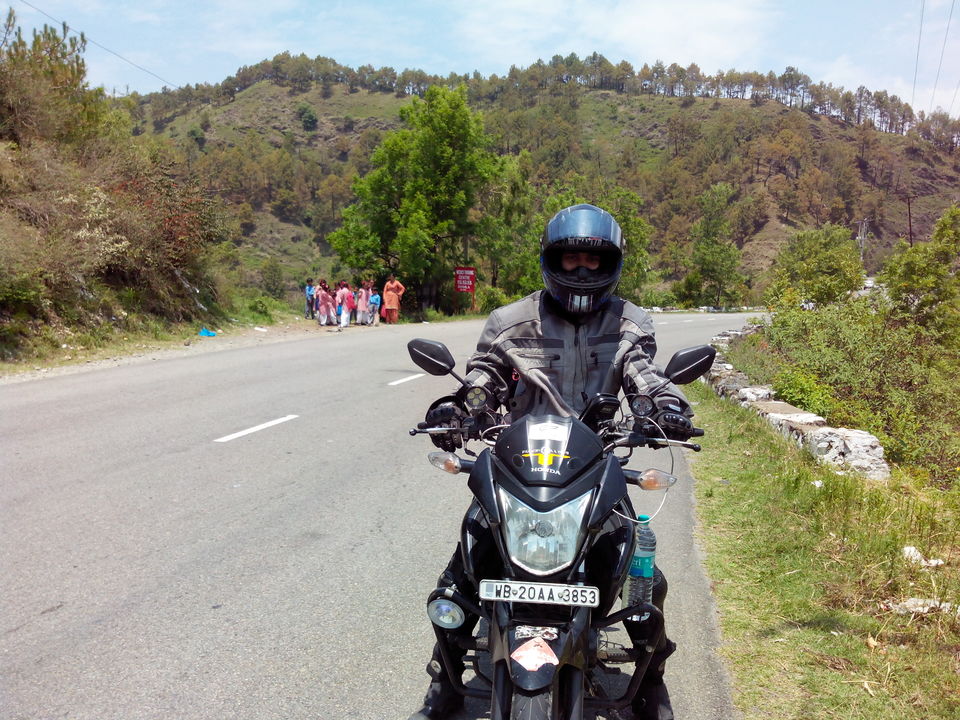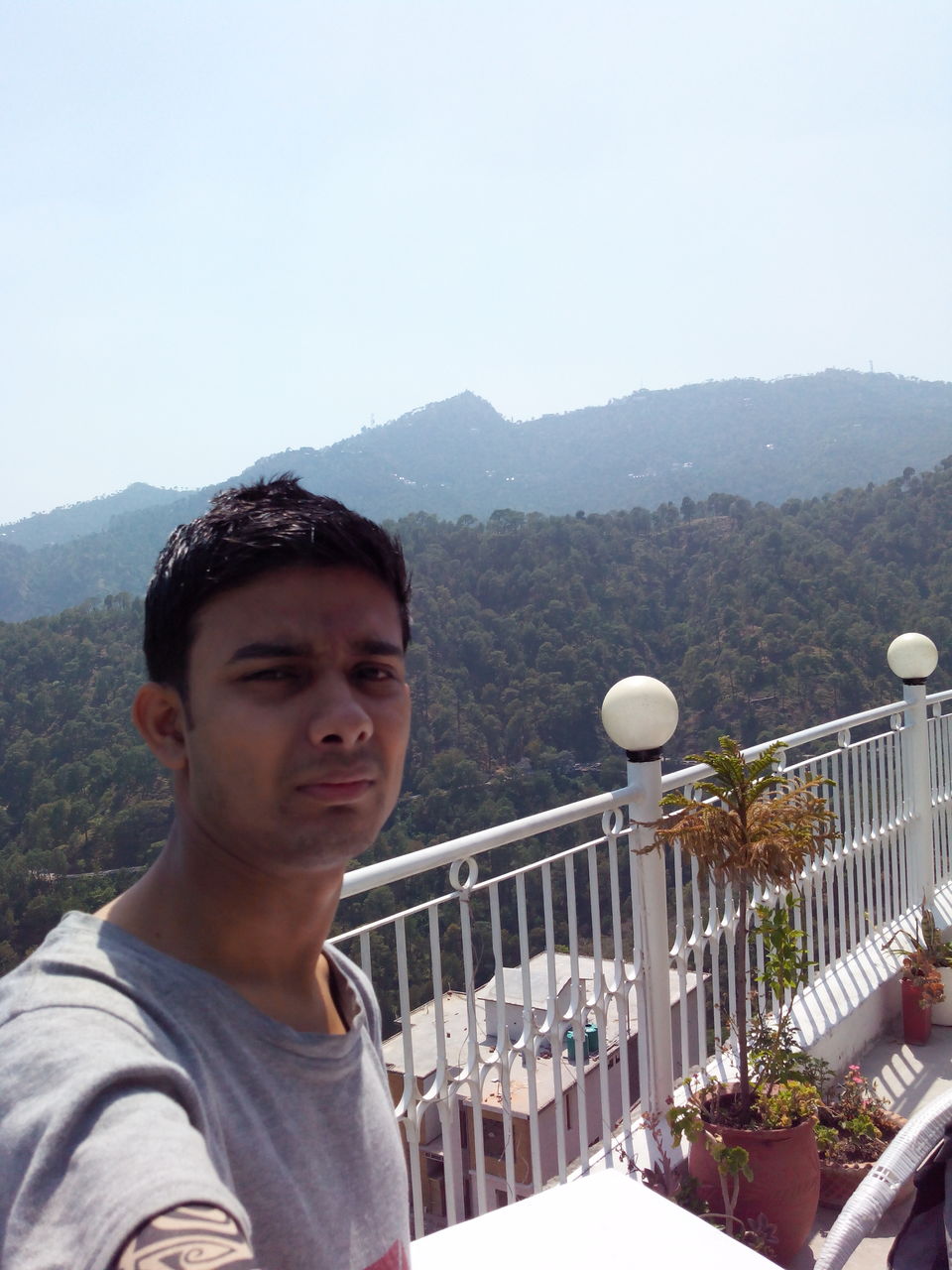 "The world is a book and those who do not travel read only one page." – St. Augustine
It's almost three months since I travelled from the extreme east of the Indian mainland to its westernmost corner. With time this place adopted me and I adapted myself to the place. But soon I realized the absence of something. All the materialistic pleasures and excitement of new city couldn't last forever. Meditation could offer solace and for me travelling is meditation. Whenever I have a feeling of emptiness deep inside me, Dazzie become my companion. It has been long time I had spent time with her. Ever since I moved here we didn't get any time to create memories. The only relief to the mind and body could be a place of nature beauty. Although Rajasthan itself can be called as mini India and almost every relief feature is present I thought to treat myself with some chilling experience to prepare myself for the coming scorching heat. I decided it to be Shimla to explore the foothills of Himalayas.
 15th May, 2014
Last night I couldn't sleep at all out of excitement. After work I reached home early to pack my stuff. I wished to get a small nap but the clock sounding 10 at night left my wishes unfulfilled. I packed my stuffs over Dazzie, my bike and headed towards the unseen road leading to Shimla. Riding my Dazzie at midnight has some unique feelings beyond words.
While moving at NH-8 near Alwar I saw a hill and stopped to capture it but the darkness prevented me. At 2.30 a.m. after 268 km of nonstop riding, I stopped for dinner at a local roadside hotel. The food was as good as the warm reception by the hotel staff. They were quite amazed hearing about my journey all alone from Jaipur to Shimla. A few of them came and sat by my side and asked me to share some of my experiences. Feeling comfortable I decided to take a nap for some time. The hotel guys made a bed for me under the blue sky all glittered with brightly shining stars. The music of wind blowing amidst the trees was no more than a lullaby.
16th May, 2014
At 5.00 AM I got and in a few minutes prepared myself for the forthcoming adventure. Around 9.30 a.m. I entered Ambala City where I stopped for tea. At 11.30 PM I crossed Chandigarh and entered the Himalayan Expressway. While crossing Solan Valley I was amazed by its beauty. I felt as if in heaven and God showering his blessing in form of flowers and petals. Around 2.40 p.m. I reached Shimla. I could see happy faces everywhere and people enjoying every moment teaching to live the life to fullest. After some search I got a hotel with a small and cozy room. My first destination was Shimla Kali Bari (Temple of Goddess Kali) started by a Bengali Hindu Priest in 1845. After spending 3 months in Jaipur I got some flavor of Bengal. Also their menu had my favorite food-Luchi & Aloo'r Dom in the list. Next I reached the Mall Road from where I bought a shawl for my mother and some woodcraft items for my friends.  For food lovers it offers a great variety. After having a delightful Tibetan food in dinner, and after a day long journey I went to sleep.
17th May, 2014
It was quite cold in morning when I went to the Sunrise point to see the sun rising from behind the mountains. I returned back to hotel, packed my bag, had breakfast and was ready to move. My next destination was Kufri, 13.5 km away from Shimla. The views were picturesque and I was relishing every bit of it. Moving back to Jaipur I stopped at Solan for lunch where I spotted the Himalayan Queen Train. After having the lunch now it was the time to say good bye to "The Land of Hills". I stopped for an hour at Chandigarh to meet a few fellow employees and started back by Journey.
At one moment I felt like staying in the hills for always but I remembered the lines by Robert Frost and moved on.
"The woods are lovely dark and deep,
But I have promises to keep,
And miles to go before I sleep,
And miles to go before I sleep."