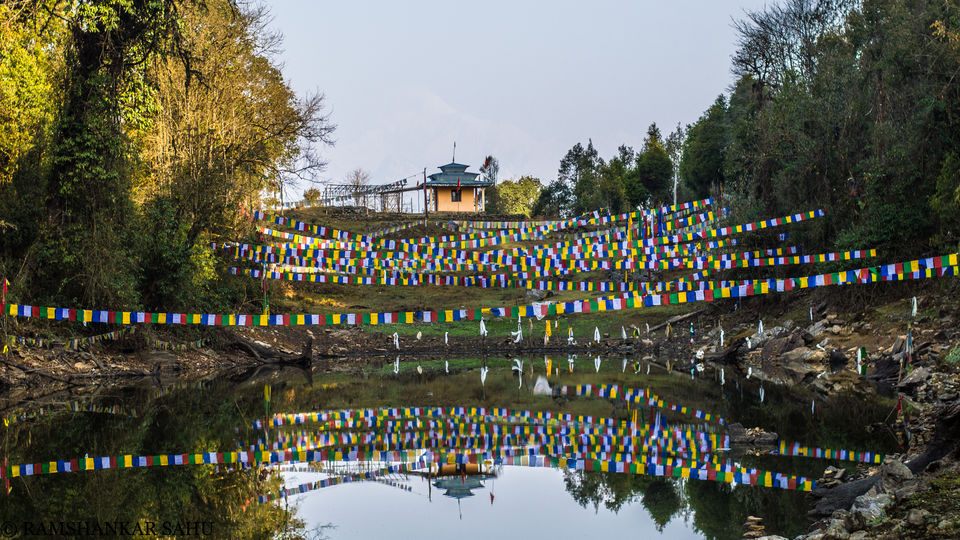 Mountains, a very difficult thing to get over. Actually an impossible job. So, lets do a easier thing"Going to mountains" again and again.
Every time it's not easy to get week long leaves, and January'2018 I went for Dayara Bugyal Trek(Uttarkashi, Uttarakhand), so I was searching for some short trek near North Bengal or Sikkim which can be done in Good Friday long weekend.
After little bit research I got to know about Mulkharka Lake Trek (a pristine lake in West Bengal & Sikkim border) , which was perfectly fitting my long weekend slot. So I decided to take it. Though I asked some friends to join but.......................... Should I go solo?" I asked myself. "Take the call" the reply I got. I was excited and worried at the same time.
While collecting information, I got the contact no of the homestay owner. In contact with him he gave me the details of the places where I need to change cars to get there.
The plan was on & 29th March'2018, I took an evening train for New Jalpaiguri Railway Station (Gateway of NE). Night I stayed at one friend's place.
Day 1:
Siliguri - Rangpo - Rhenock - Lingsey - Jhusing
My excitement woke me up little early but the weather started disappointing me. It was drizzling from early morning. 'How i will start my journey' in such weather condition if it continues i was thinking. Around 8:40 am the weather was getting better so I started for Junction(Tenzing Norgey Bus stand), from where I took a shared car or bus.
Searching a shared car for Gangtok is very easy there. In few minutes I got one but front and middle seats were already full. So back seat was the only option with that car. I managed with the back seat but got the window side. The car was looking for 3 more people. It took hardly 10 minutes to get full. Around 9:30 am the car started for Gangtok. Window seat, my travel playlist and the feeling of objects moving backwards, I was so excited and the song on my earphone was "Safar ka hi tha main, Safar ka raha".
The car kept on going and after passing Sevoke, Teesta Bazar it stopped at Melli Bazar for breakfast. After having a light breakfast and tea I took out my camera from bag and clicked some pics.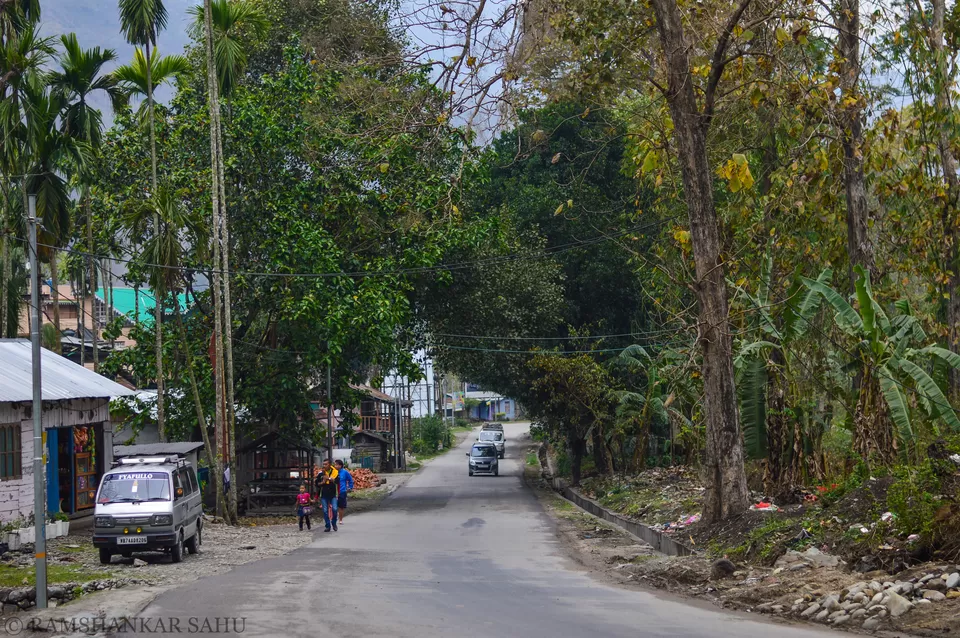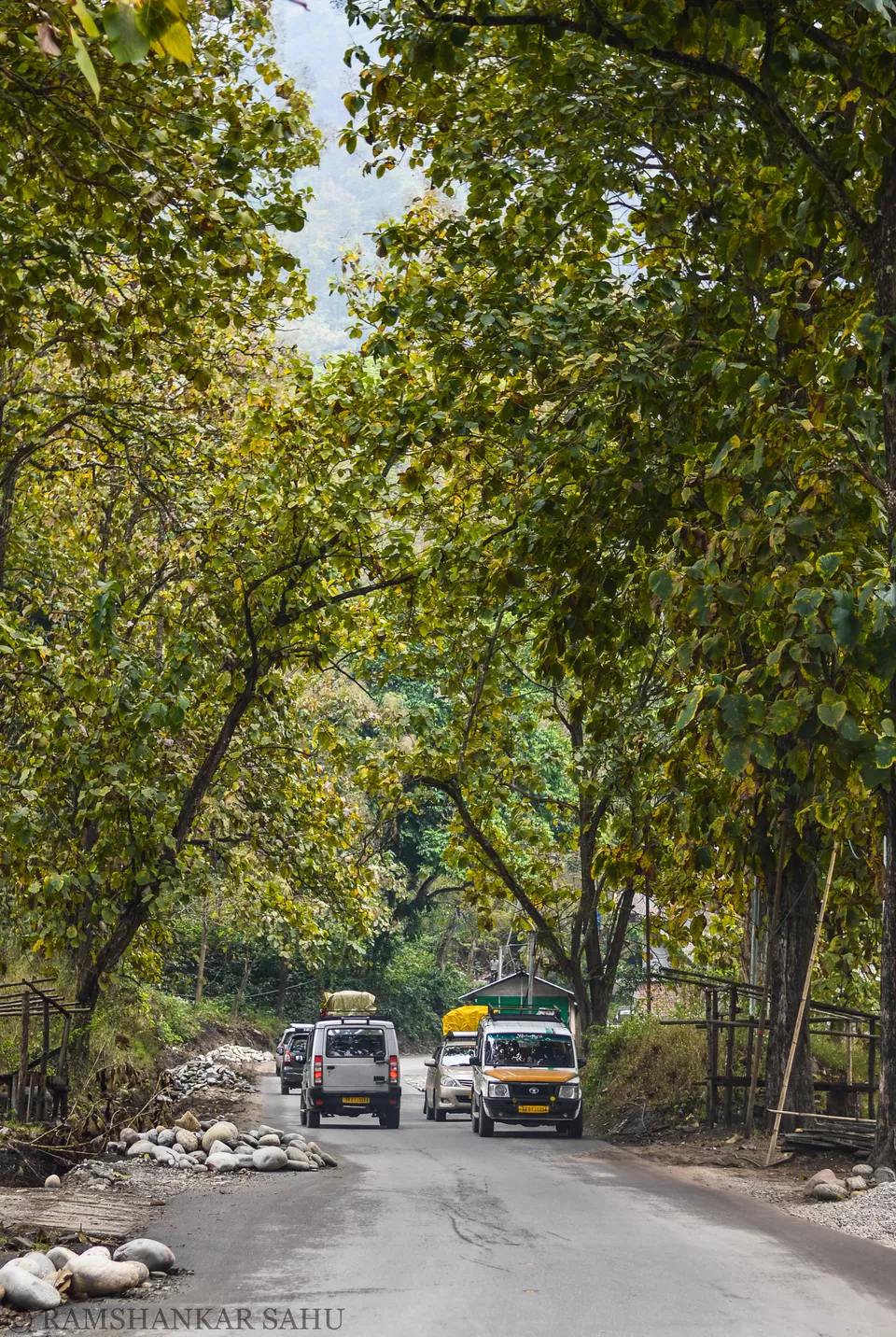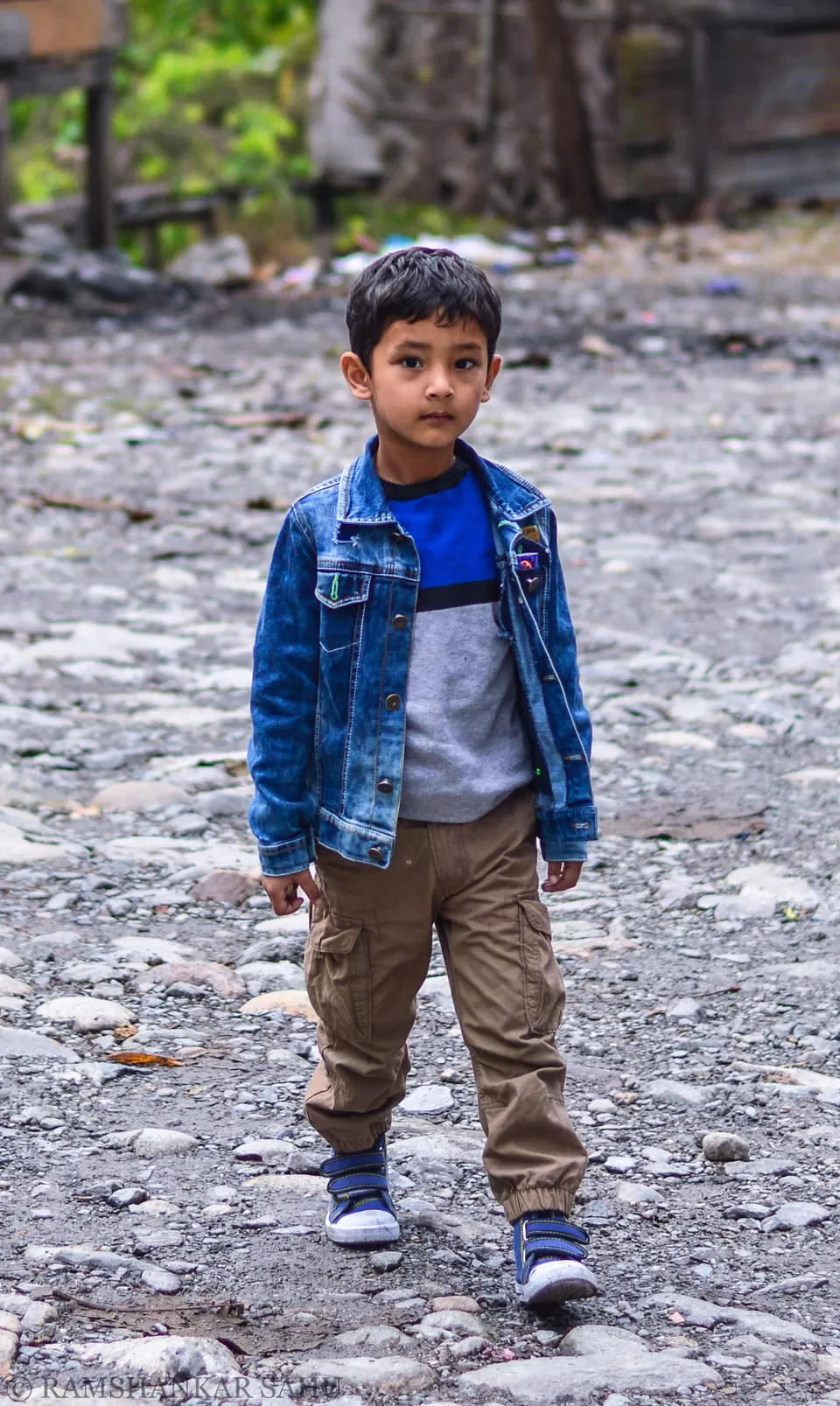 Around 12 pm I reached Rangpo(Sikkim), where I had to change car for Rhenock. I didn't know the exact location from where I will get shared cars for Rhenock. Asking some people there I got there and luckily got one shared car for Rhenock which was about to start. Though the road was not so good but the views were so beautiful that it will not let anyone to think about the road condition.
It took around one hour to reach Rhenock. I was starving so I had noodles near the car stand. Rhenock market is little upwards from the stand. I tried to contact Bedu bhai(Jhusing homestay owner) but it was not reachable. I waited for another 30-40 minutes for a shared cab to Lingsey(the trek starts from here). When I started for Lingsey the co passenger beside me started talking, and he told me that he know Bedu bhai. In hardly 20 minutes we reached Lingsey.
'Mr. Bedu dhakal is here only' the co passenger said. I asked where. He replied"I just saw him".
After getting down I saw Bedu bhai. I met him and informed that his phone was not reachable. He came for some work, he said.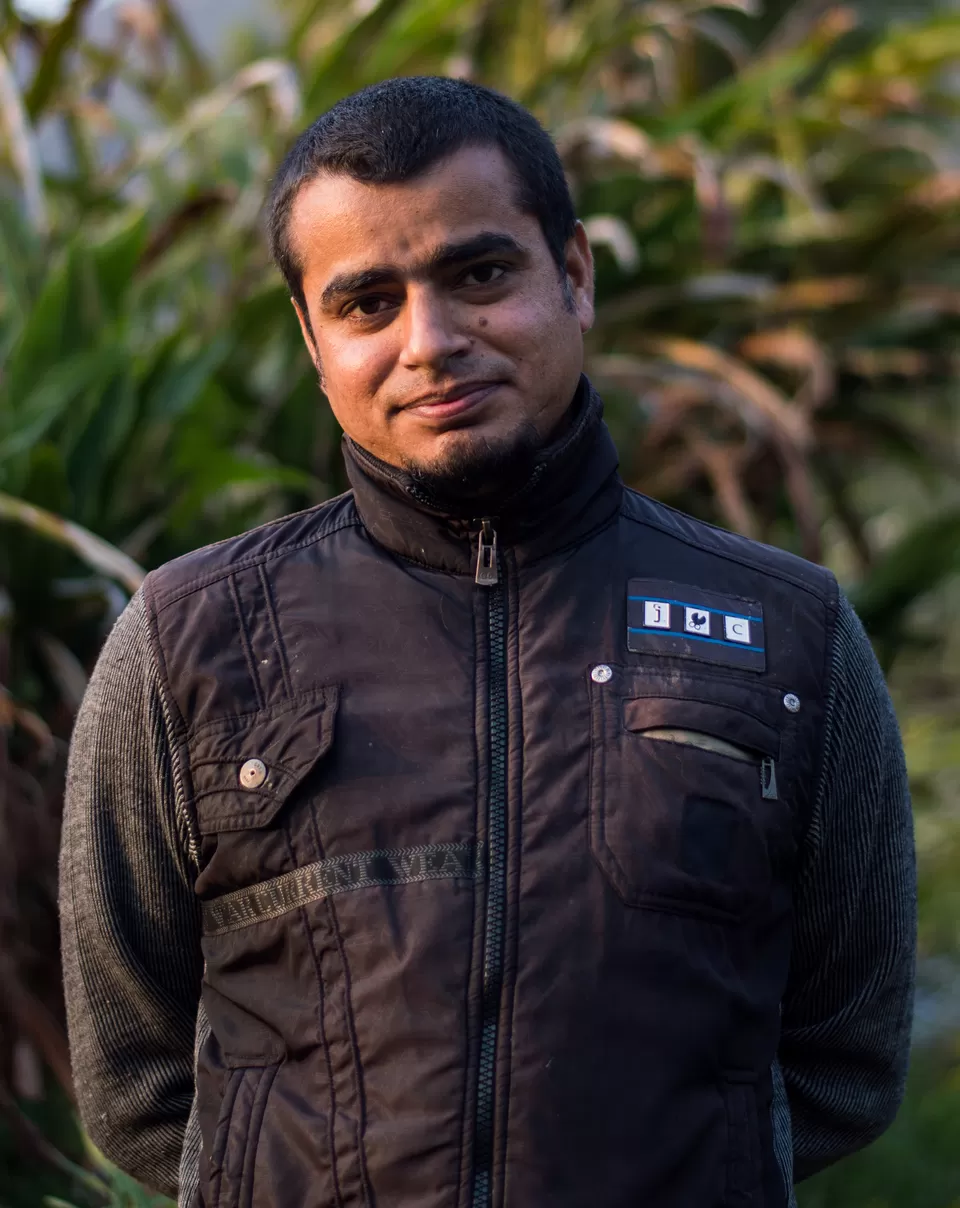 "Should we start for Jhusing" I asked. He said there is a zeep going to a point from where we need to walk only 15 to 20 minutes. We got into the zeep and it was hardly a road(a muddy one). After getting down we started walking. The trail was uphill and between cardamom field. In conversation with him I got to know about the lifestyle of people there. I was feeling out of breath as we were taking shortcuts.
When we finally reached I was amazed with the location and views and a warm welcome. The family maintains a garden full of flowers which was not less than a nursery. The first thing I asked Bedu bhai "Kanchenjunga can be seen from here?"". Yes he said. But the weather was not clear. 'Morning you can see definitely' he added.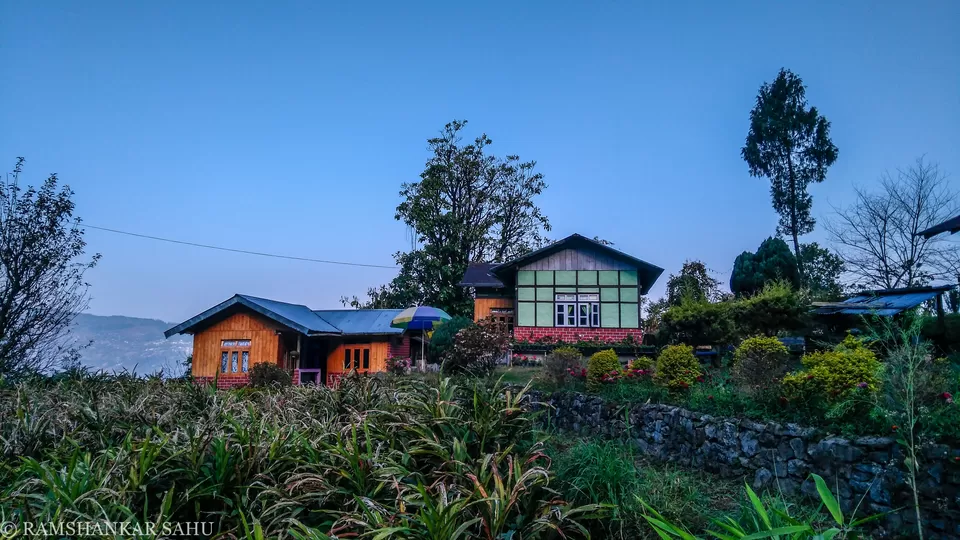 They had prepared my lunch already, So I didn't wasted time and had my lunch. Can't say anything about the food. For that you have to go there only. Post lunch I put off my shoes and started barefoot walk near homestay premises. I got a new friend there' Aastha', niece of Bedu Bhai.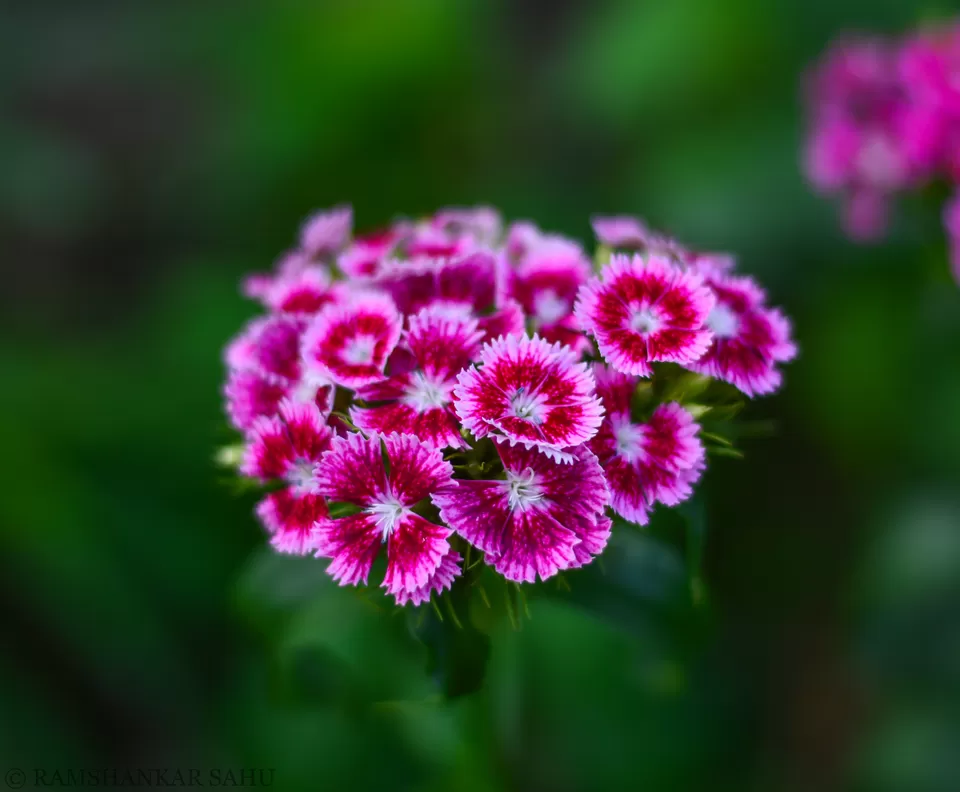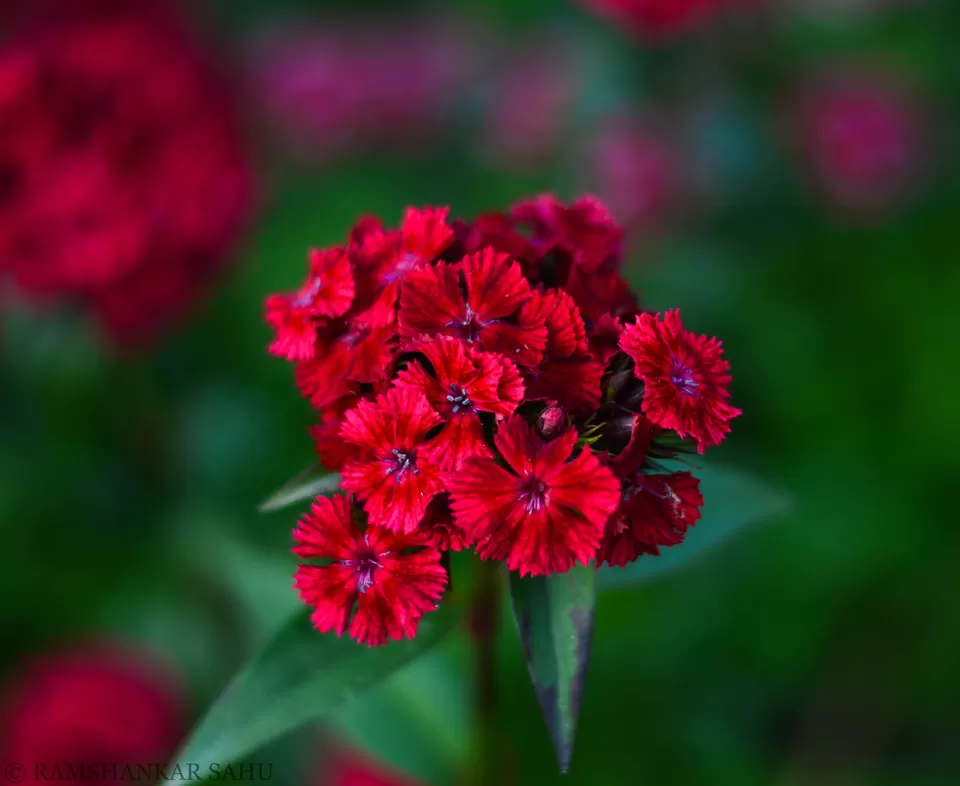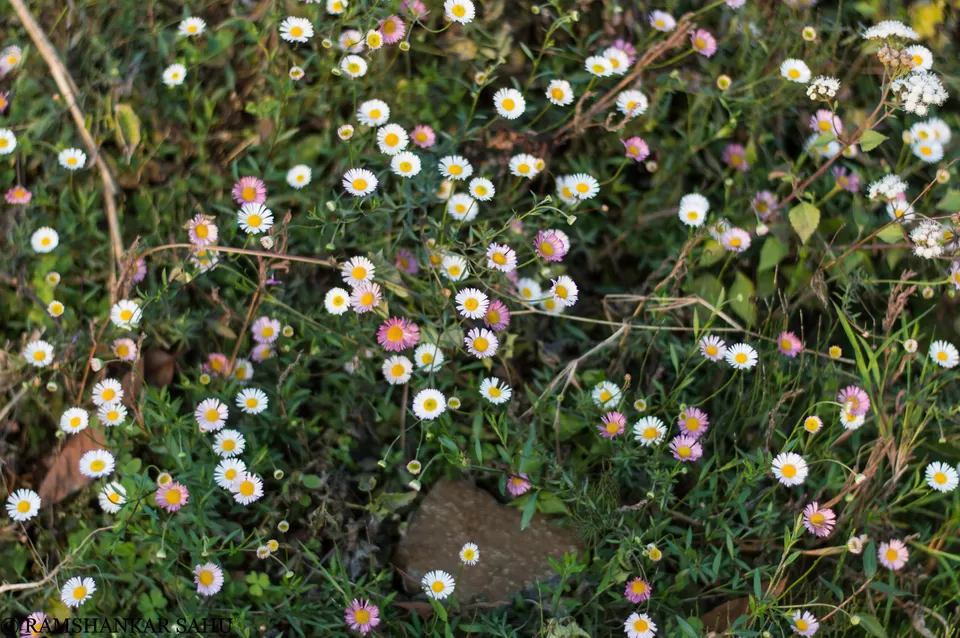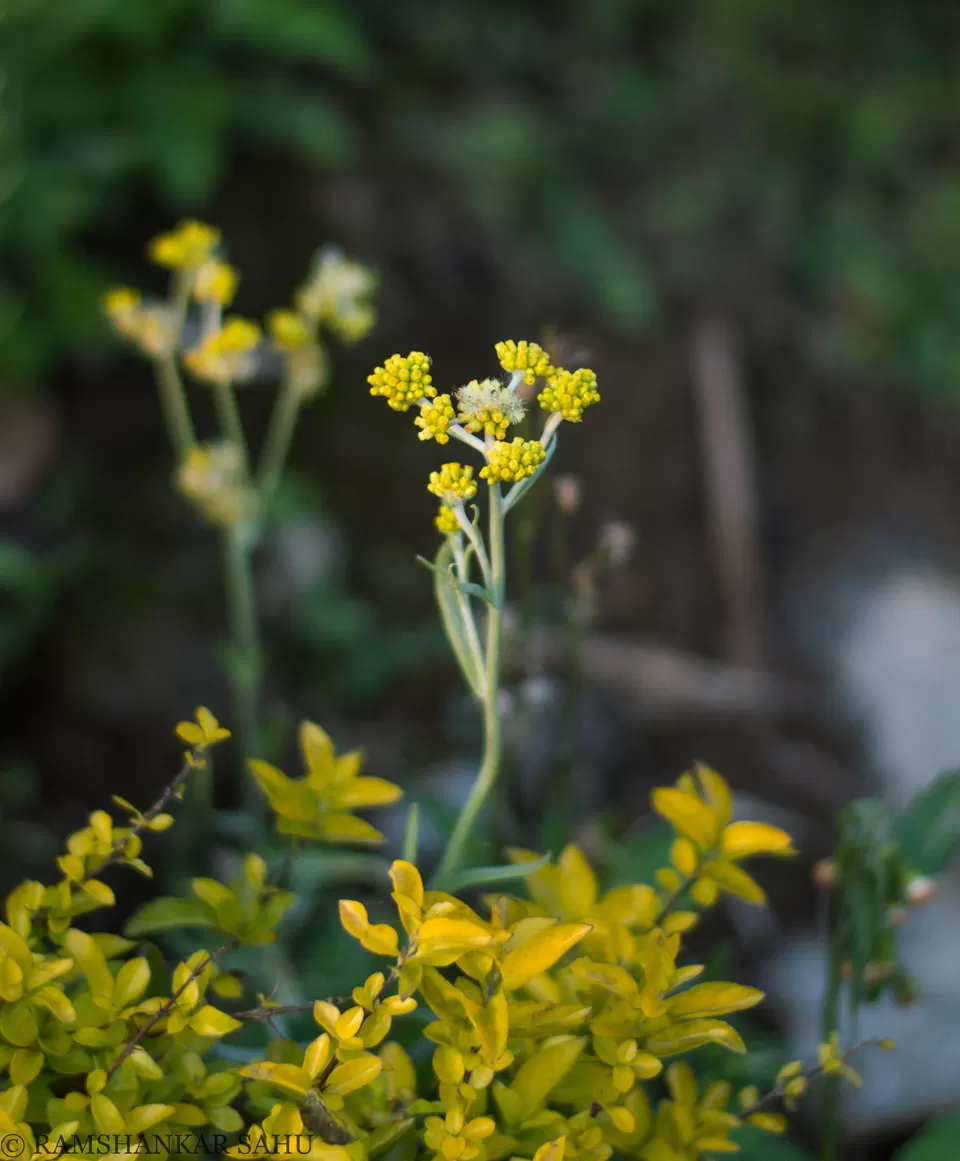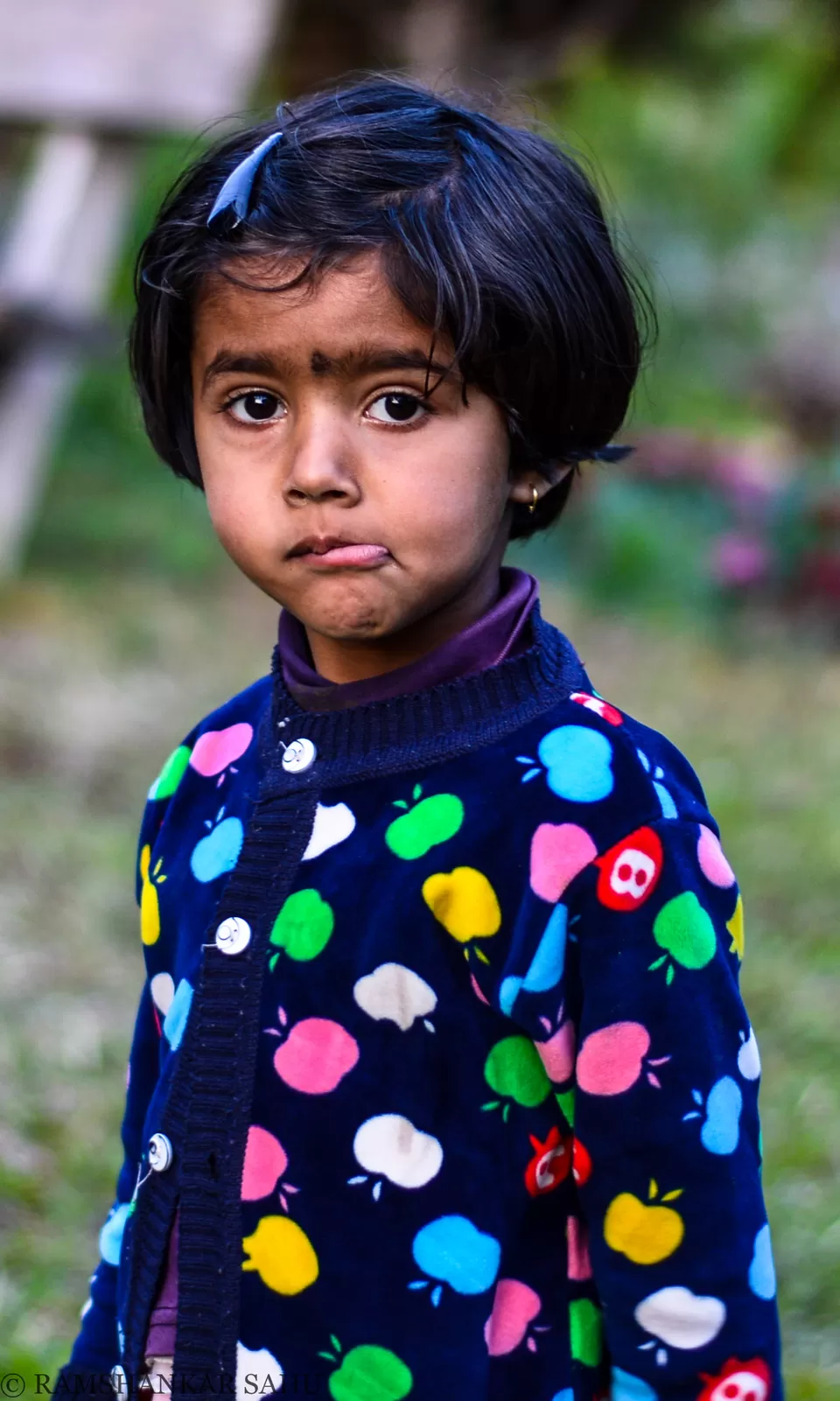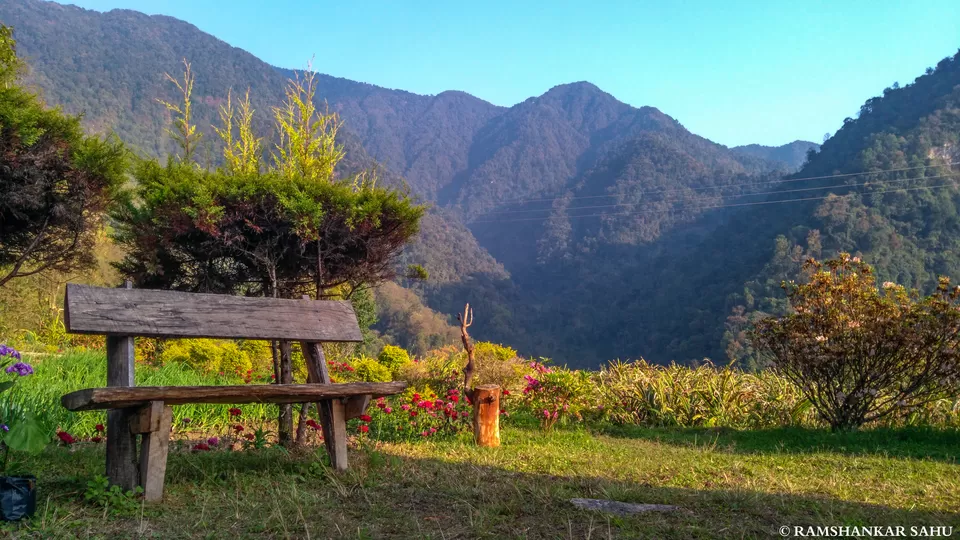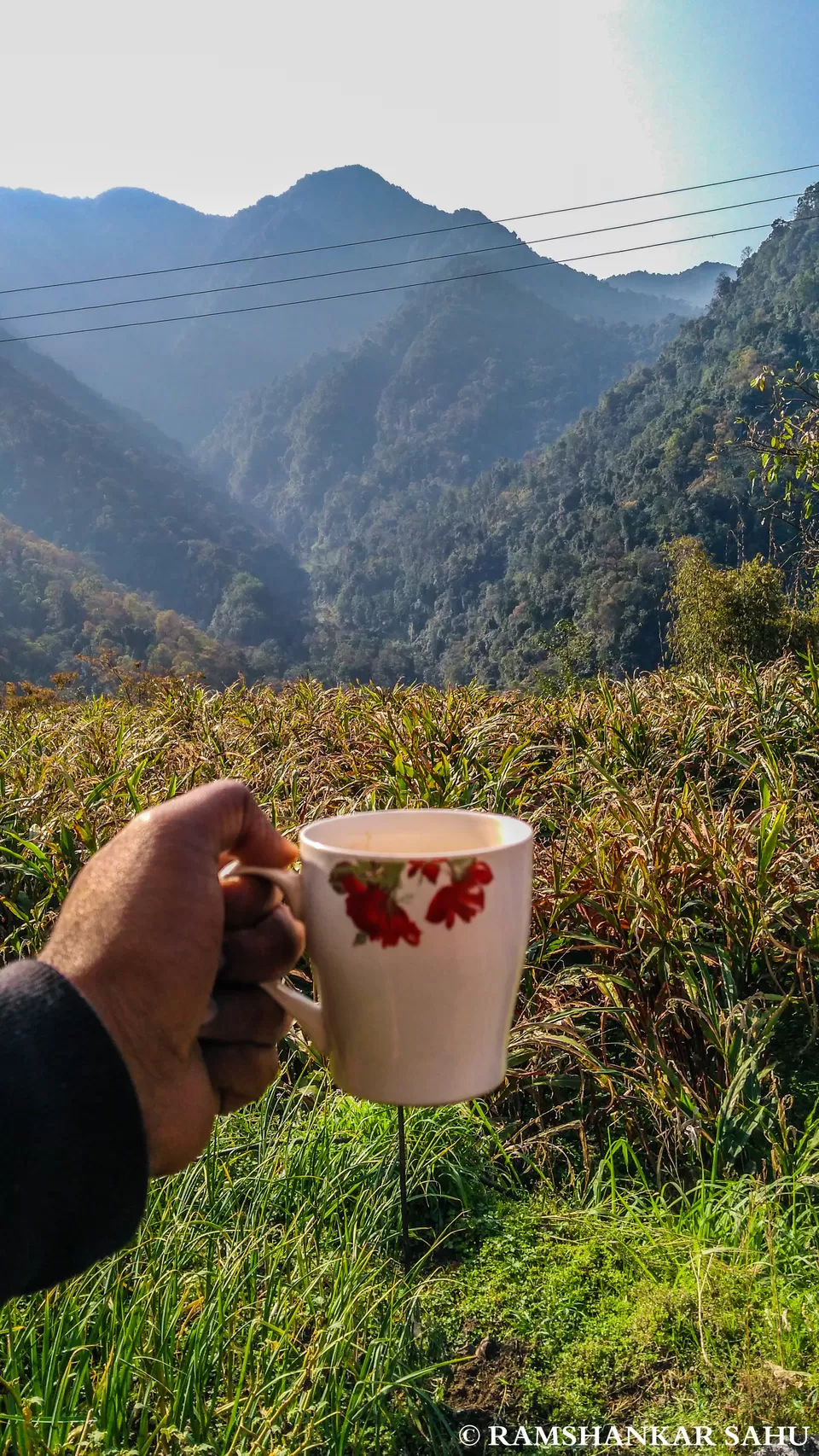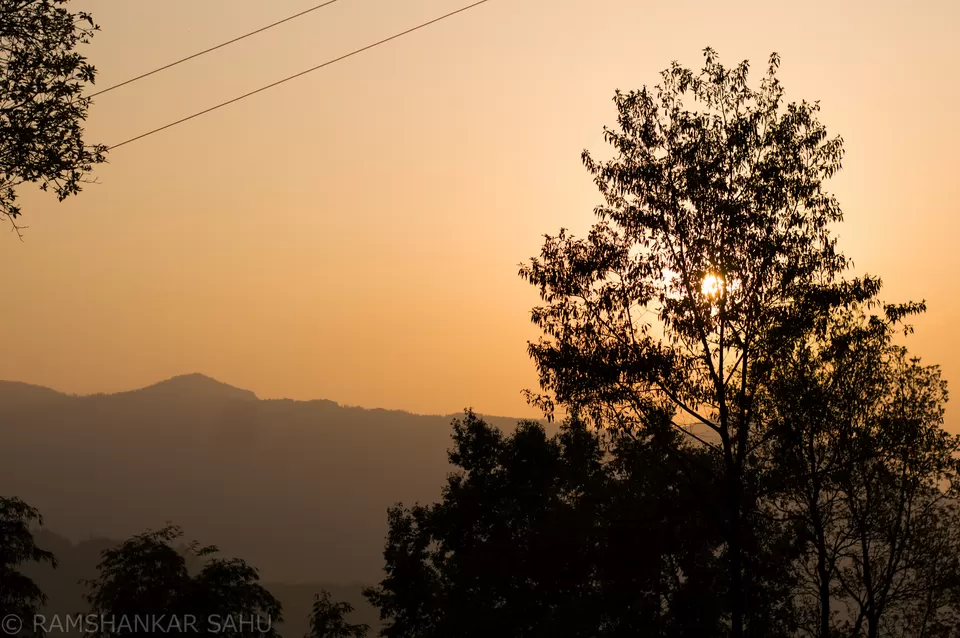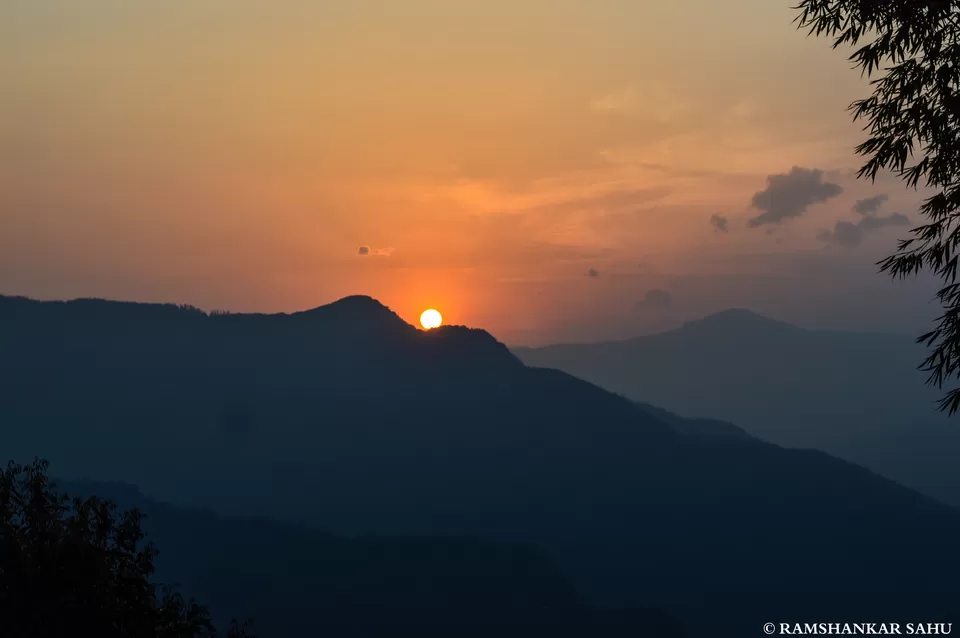 Three other people were coming from Kolkata as Bedu bhai told. It was already dark when they reached. I was inside the kitchen and gossiping with other members of the family. I requested them not to treat me as a guest and to have dinner with me. 'Morning they will have food with me'they said. The time was passing too quickly. I had my dinner around 8:30 pm. Before going to sleep I called some friends and mom for information. I had kept alarm of 5:30 am for sunrise and off for the day.
Day 2:
Jhusing - Tagathang - Mulkharka
Night I got a good sleep but I woke up before my alarm just to not miss the sunrise over Mt. Kanchenjunga. I was waiting at the backside of the homestay from where Kanchenjunga can be seen. Around 6:10 I saw the borders of kanchenjunga. Yesss...... that is Kanchenjunga our love. It was getting clearer. I clicked few without delay both through my eyes and my lens.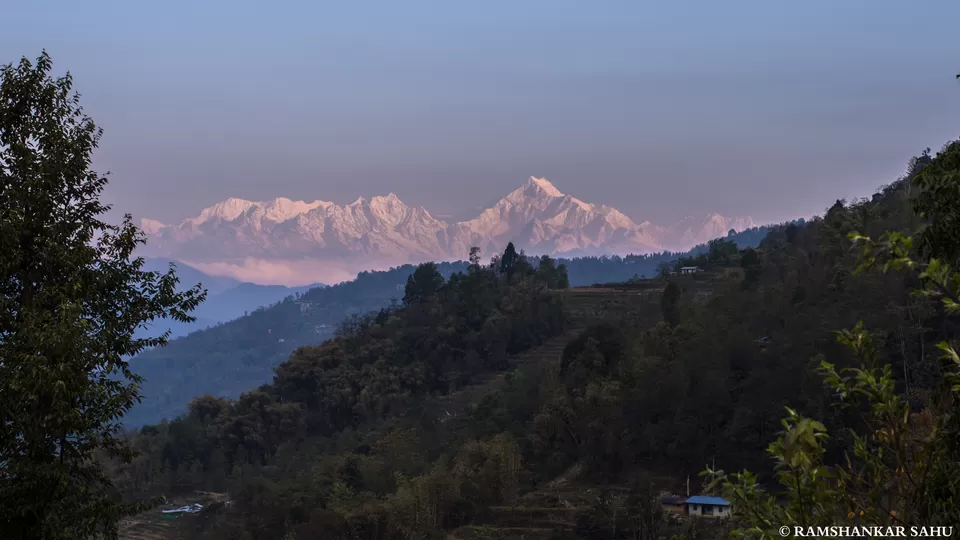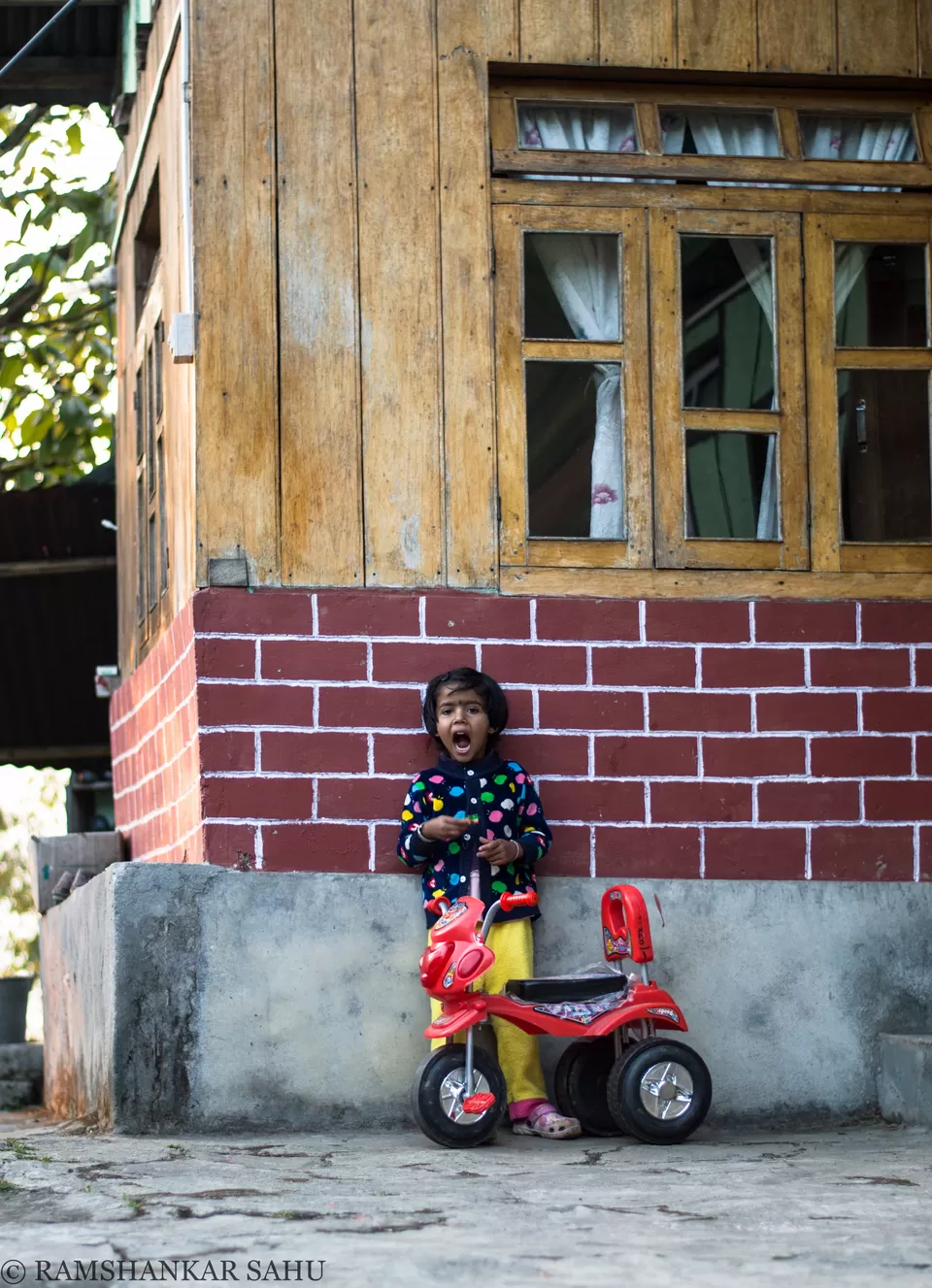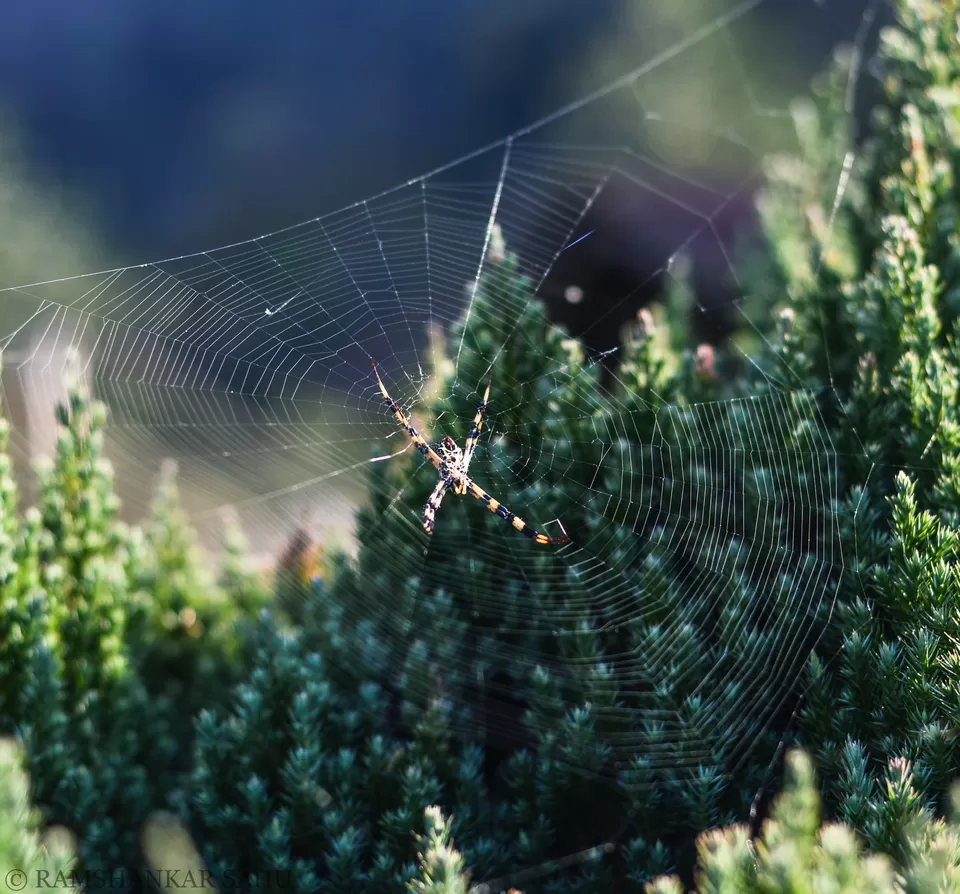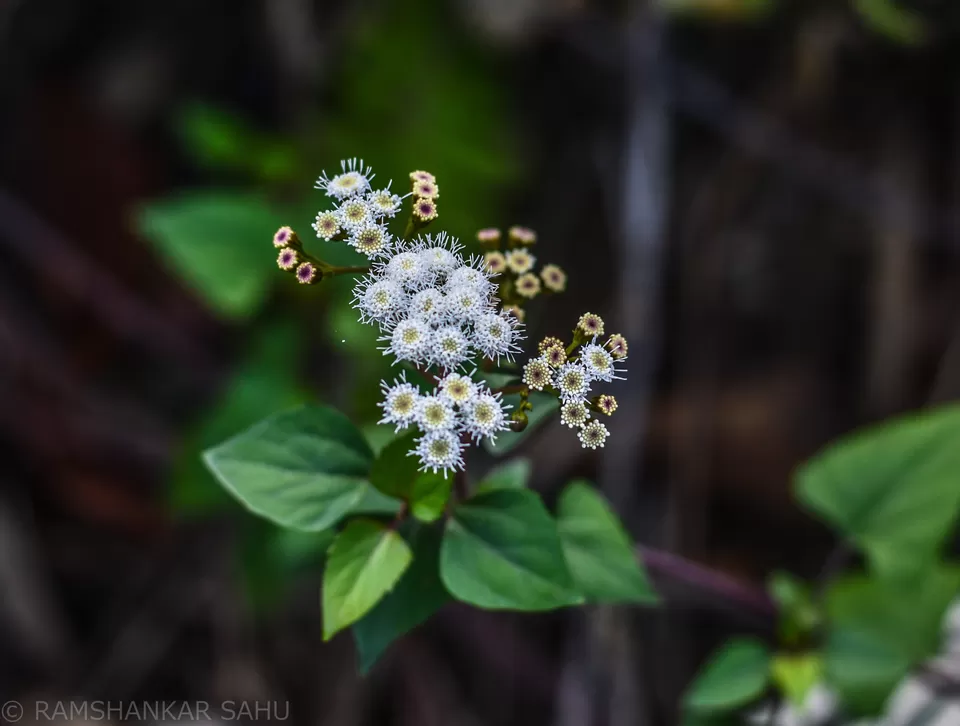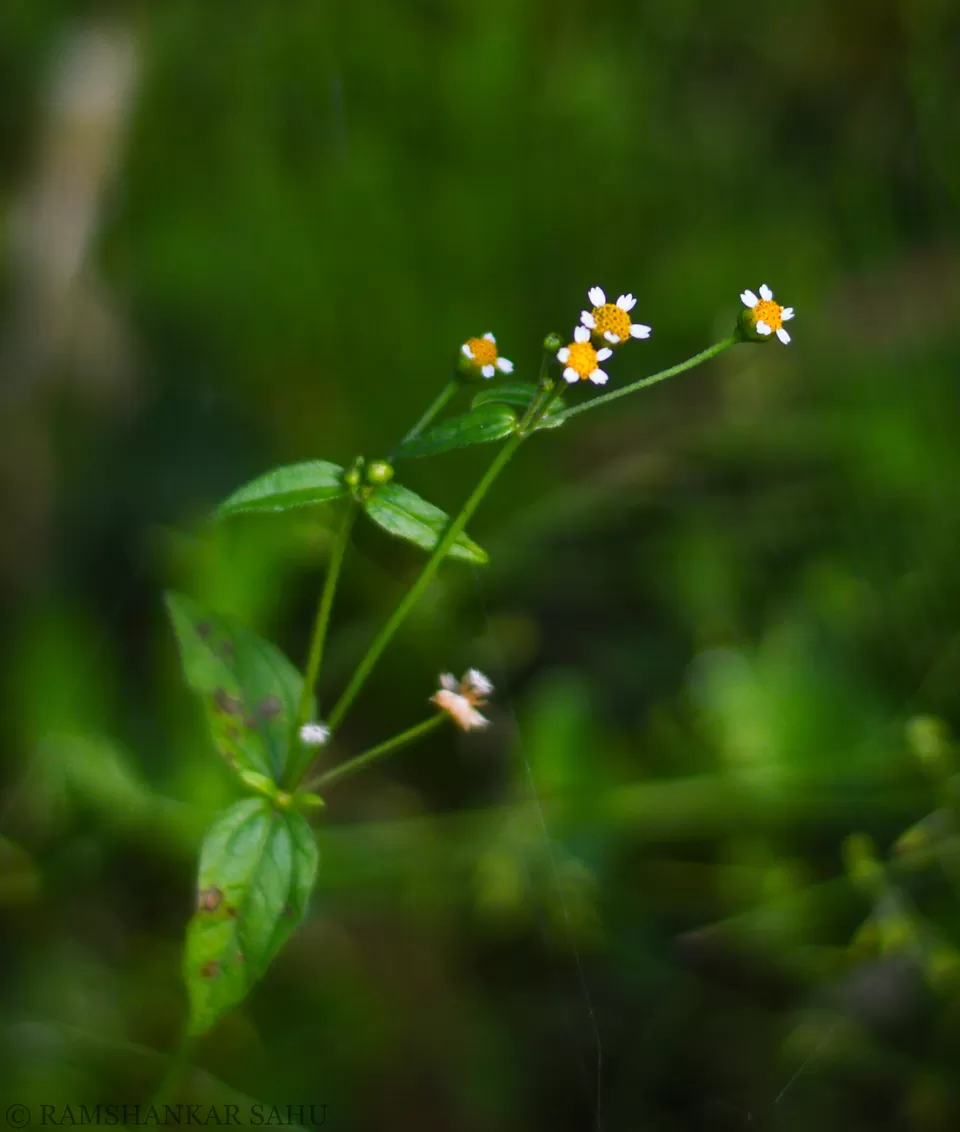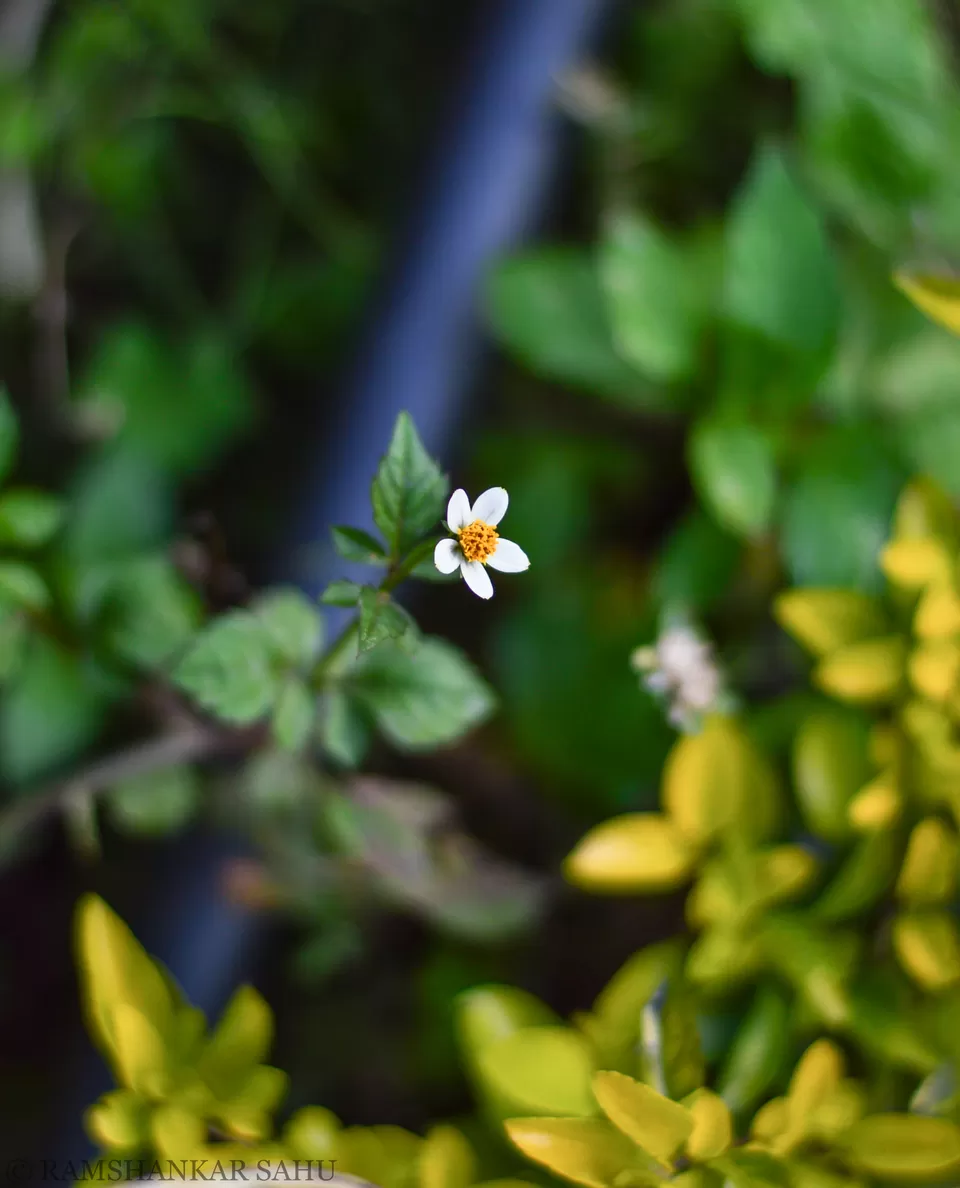 As they promised they had breakfast with me. I was so happy for that. Other three guys from kolkata had the same plan but they had a guide and they were about to start little late.
I asked Bedu bhai about the trail to Mulkharka village and his dad drew a line drawing showing the trail. So after saying goodbye I left for Mulkharka around 10:15 am.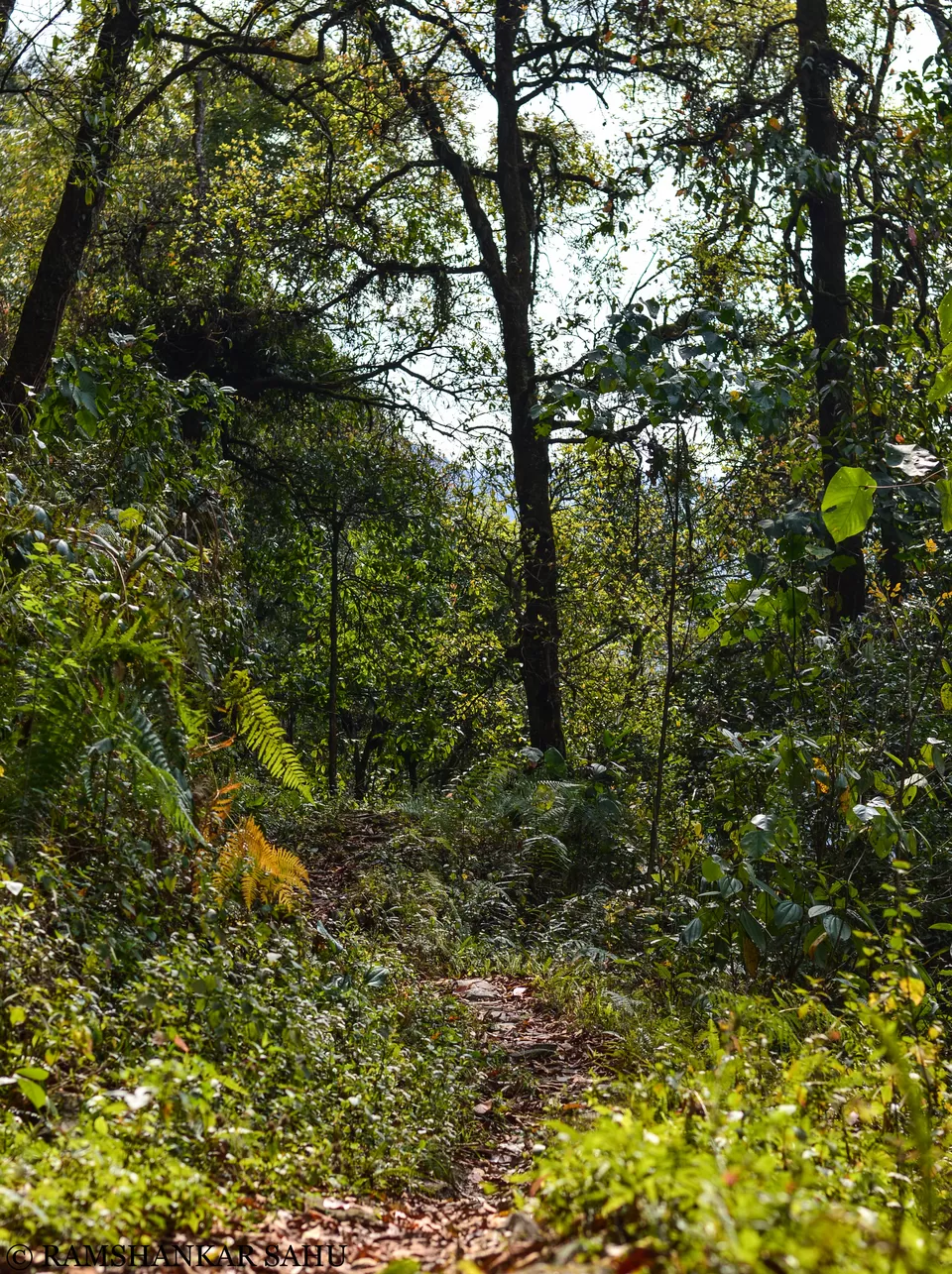 First time I was trekking solo, so I was little worried. It took me 30 minutes to reach Tagathan village. It was green and beautiful. I thought of taking a small break and drinking water. I asked for drinking water to a small girl outside their house. She came with smile and a glass of water.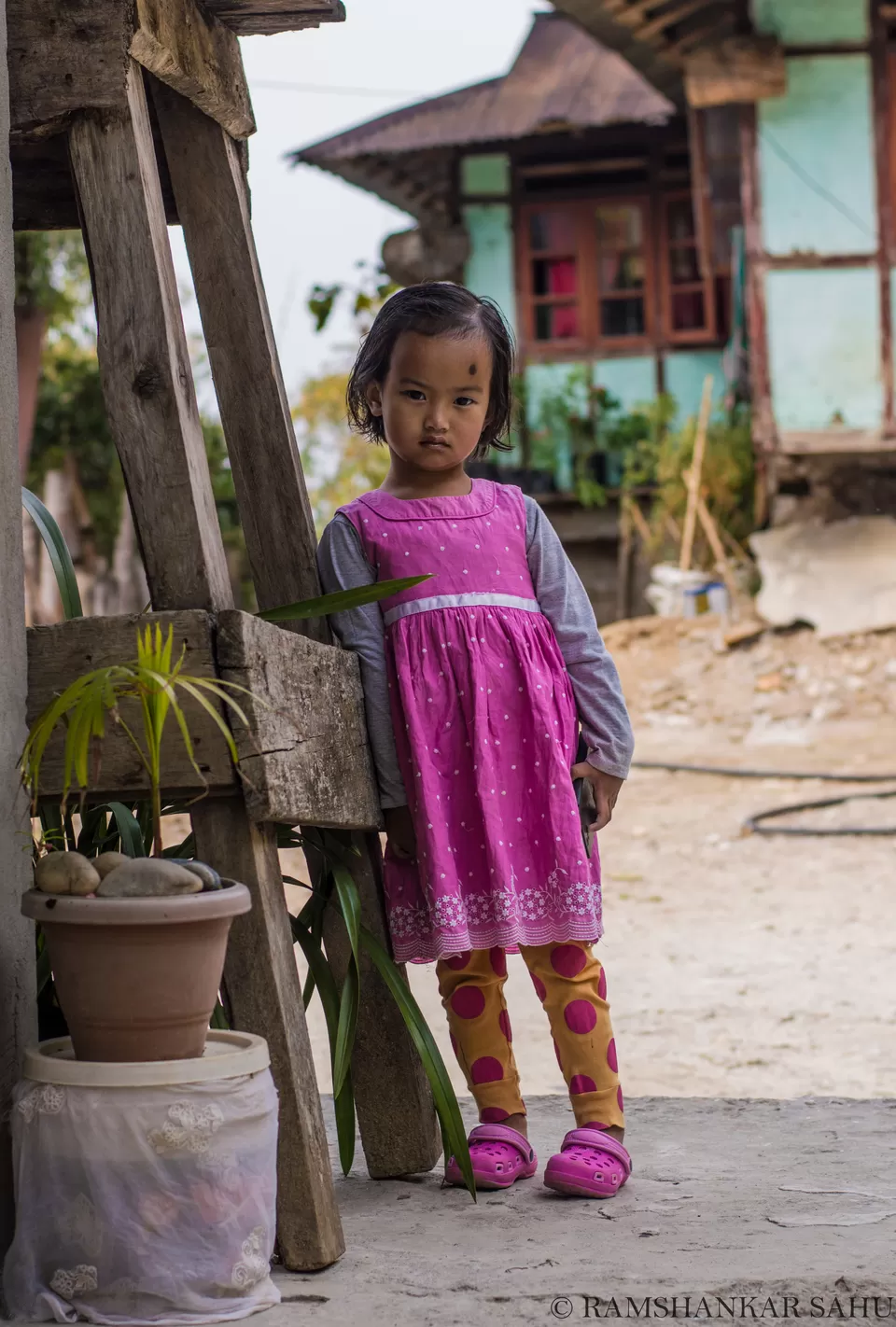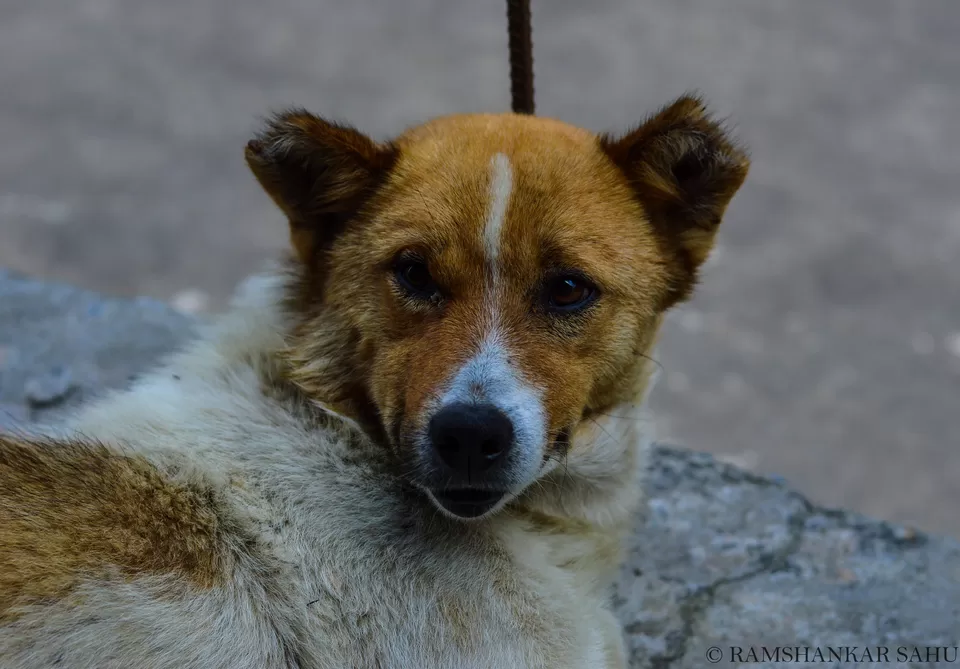 After then short break I started again. There are two water fall near Tagathan but i didn't know the exact location. So I missed those. Next time whenever I will go I will definitely visit those.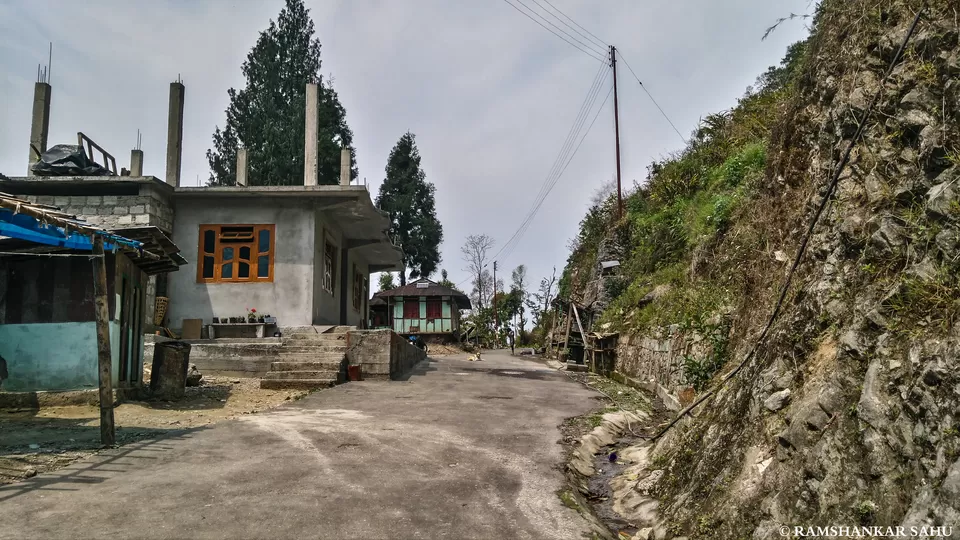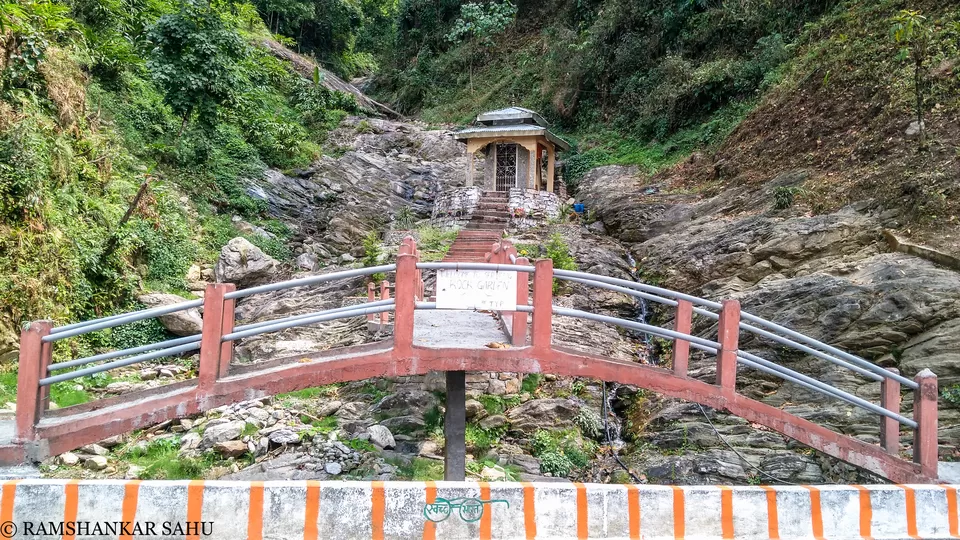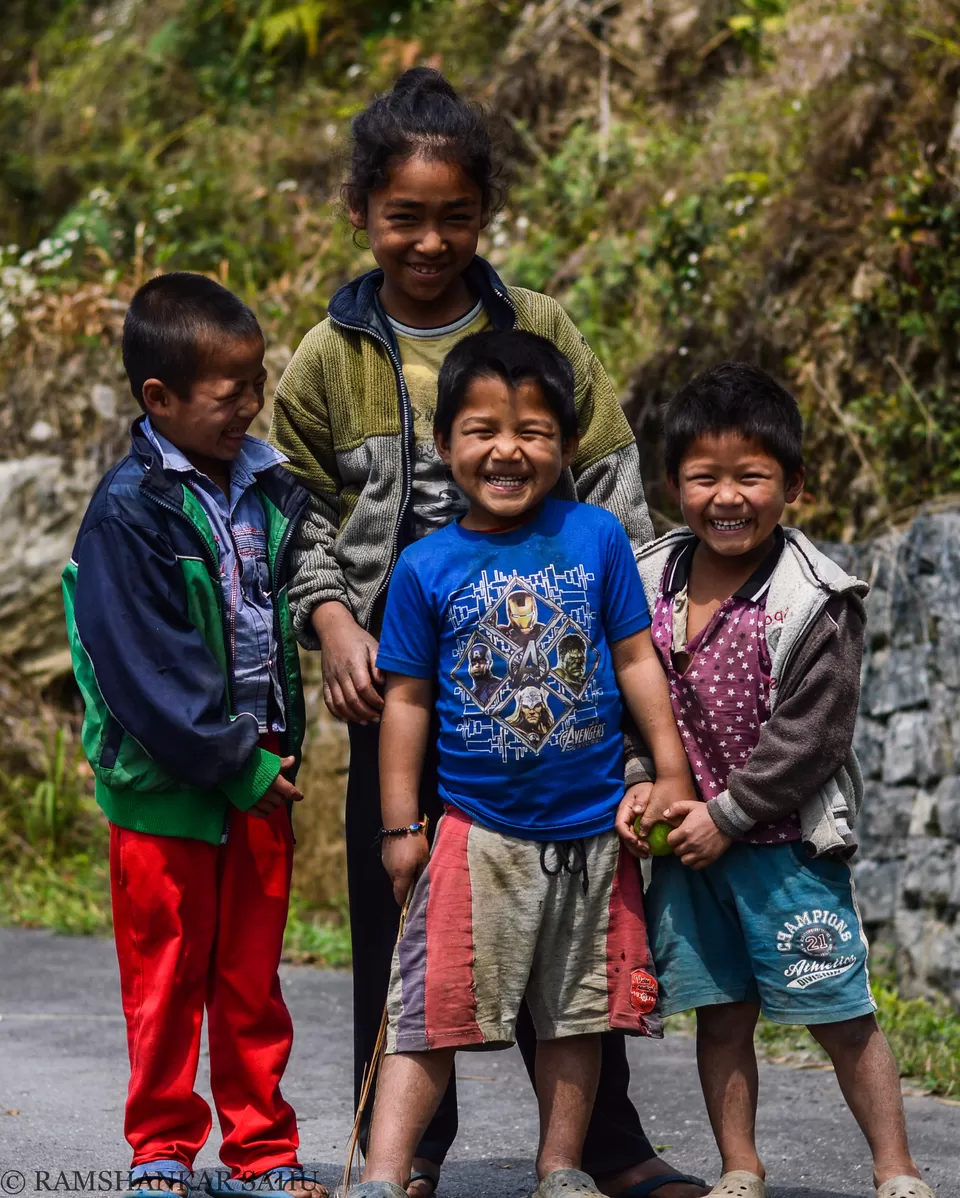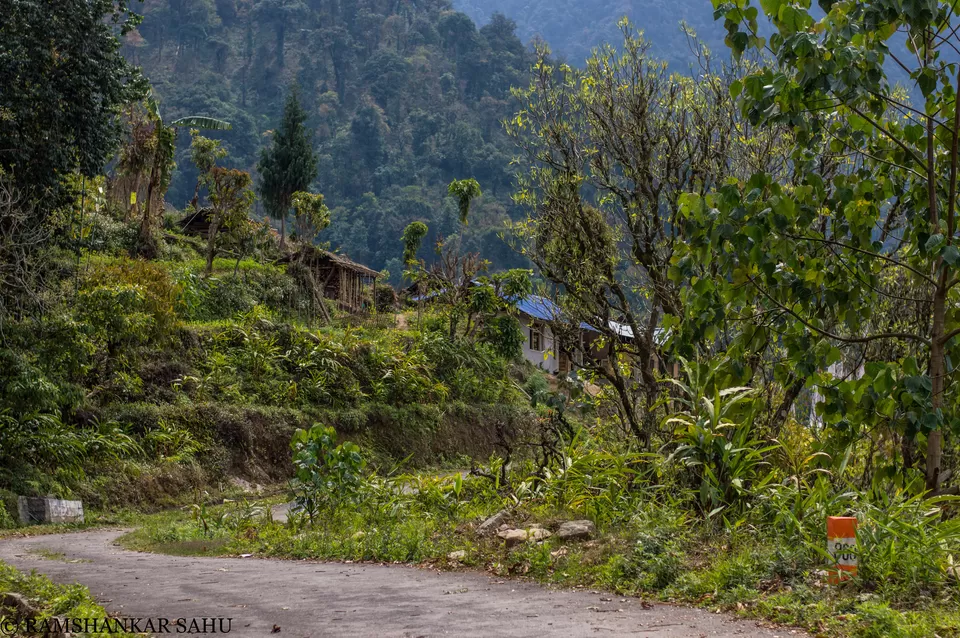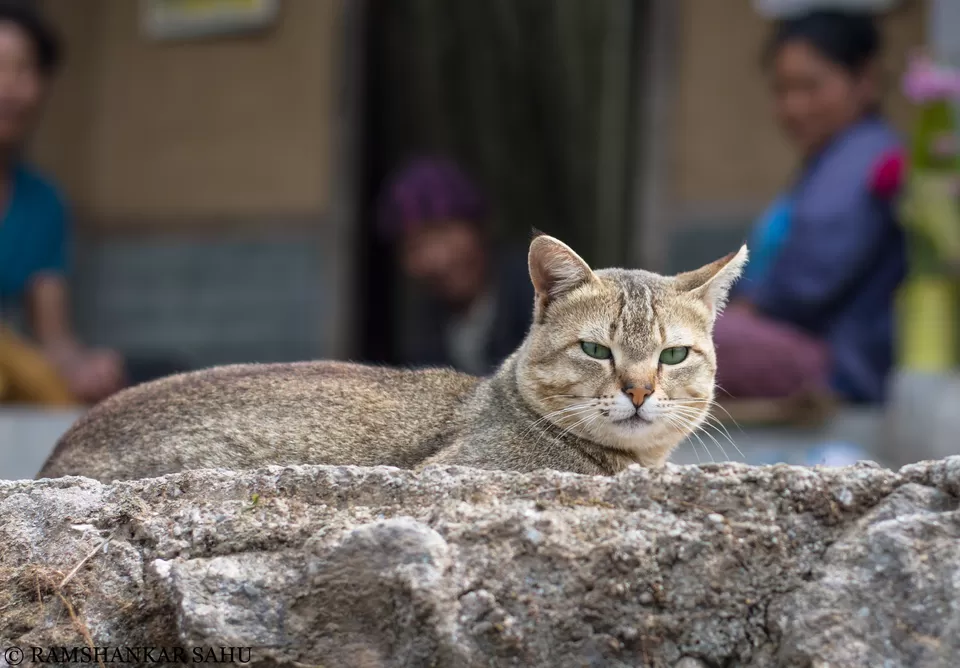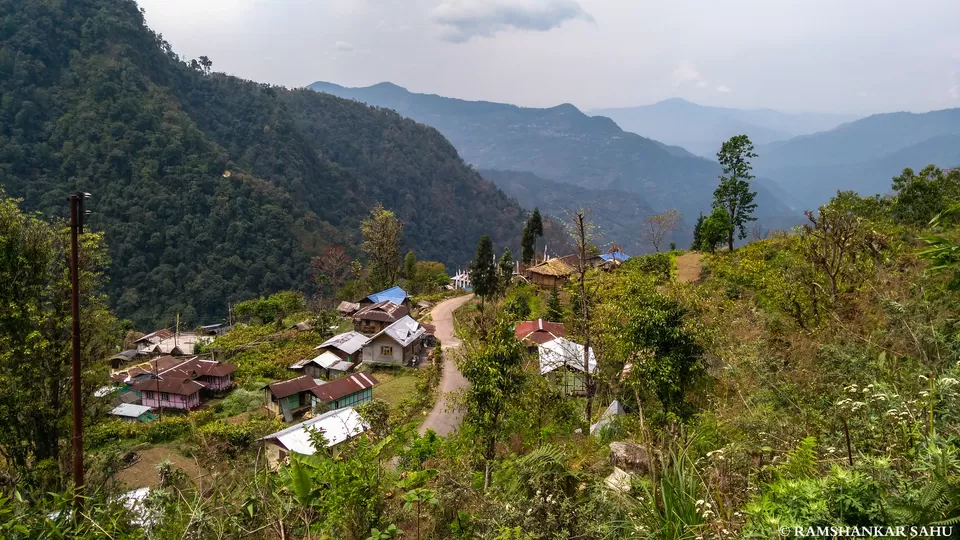 Whoever I was meeting, was asking the same question "Are you alone?" and the reply was same every time " You people are here". At the end of road the point is called "Zero Point". One needs to take the narrow concrete road upwards and then to the jungle trail on the left.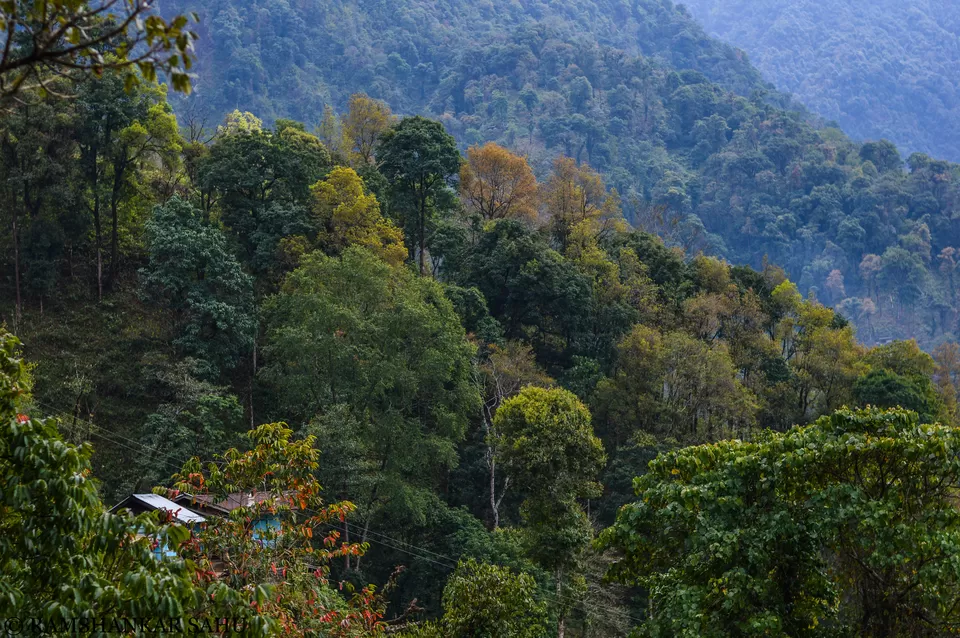 Continuing on the trail I passed two places called Ghaley and Khopi. In Ghaley I found something,I didn't expect.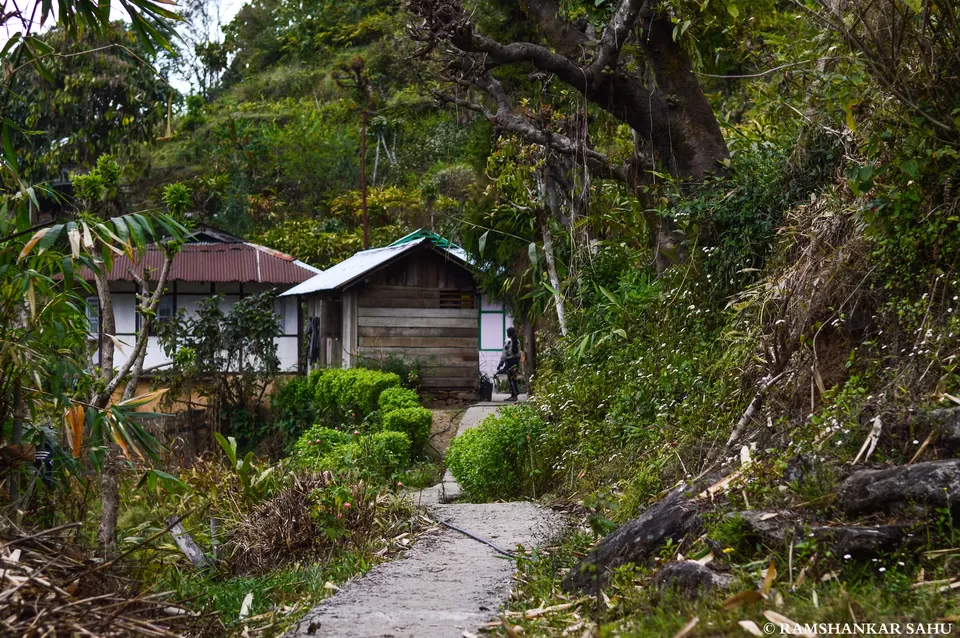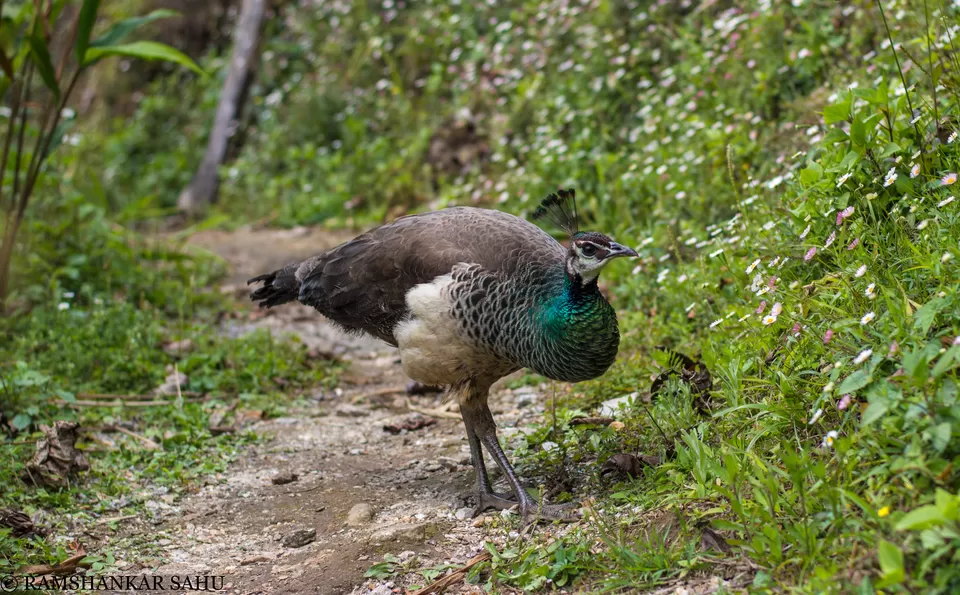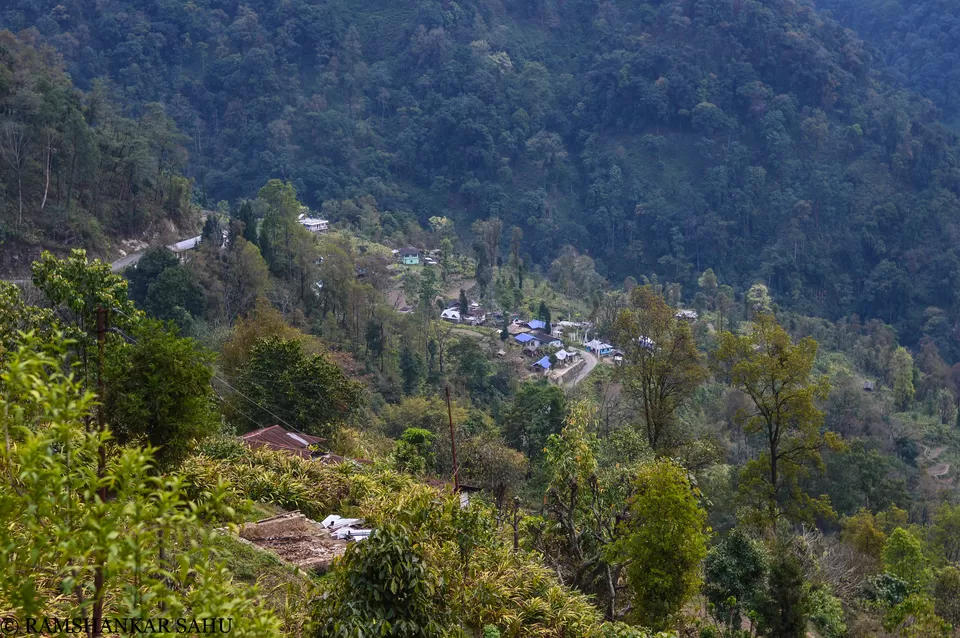 The concrete road meets a gravel road after Khopi, which continues to Mulkharka later. I reached that point around 1:00 pm. Continuing on the road I met two people whom I asked about the way to Mulkhaka.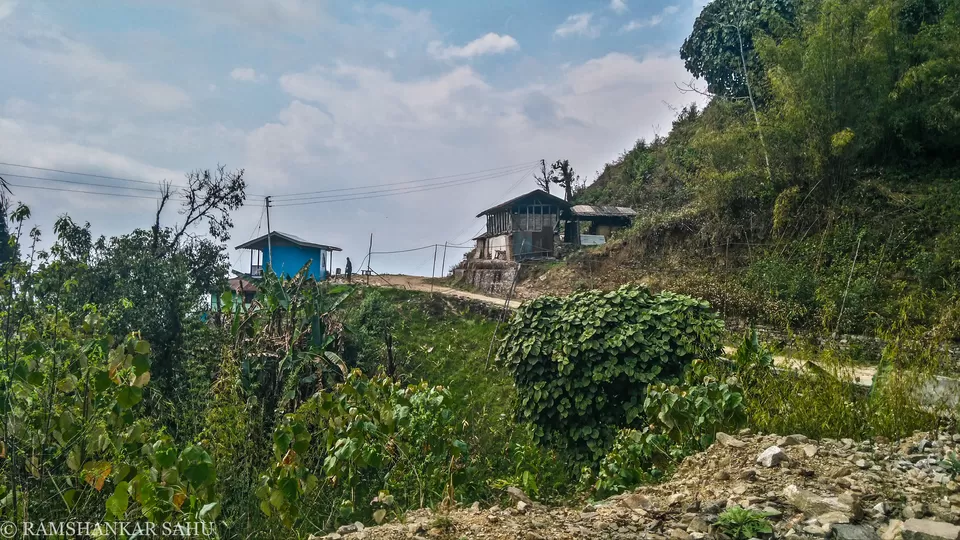 After walking around 20 minutes I got to see another road bifurcating upwards. I was confused, which one to take. I waited for 10 minutes if I meet someone I will ask the correct way. But no one came. My guess power indicated towards the upper way, as Bedu bhai told me that Mulkharka is situated on the top of the slope and the gravel road was going downwards. I continued till I met someone to ask the way. On the way I met some people working on a building. They told me that I am on the right way. I had to go to The Homestay of Purnima ji. I reached there around 2.00 pm. She(Purnima ji) welcomed me with a namaste. The weather was getting bad sometimes.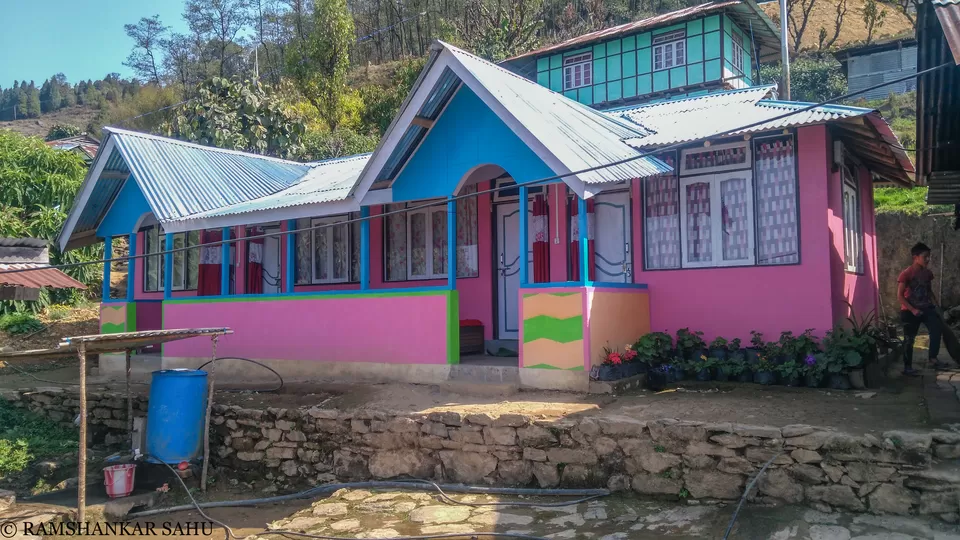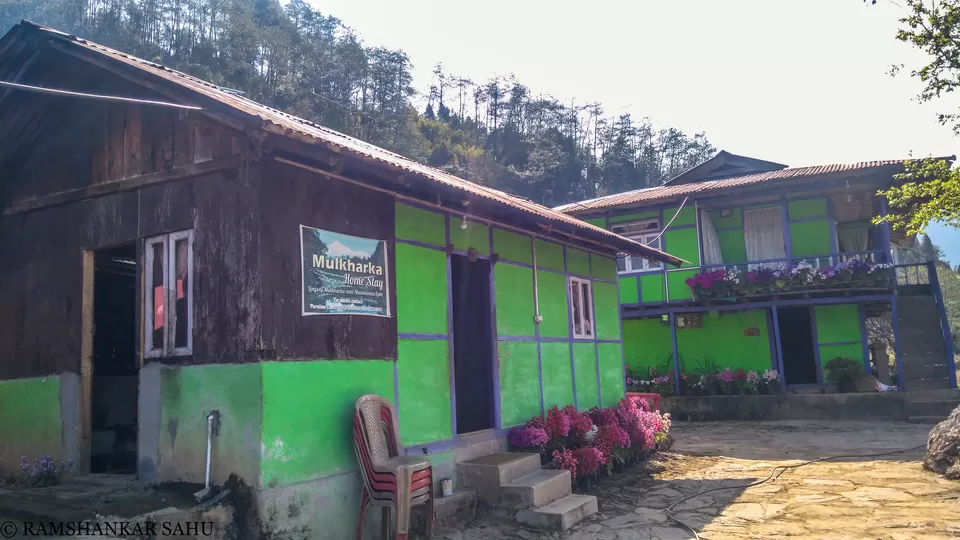 Bedu bhai had informed Purnima ji about me in the morning and she had prepared lunch for me. The special thing about the food was it was totally organic. It was so delicious. Those three guys I met at Jhusing also reached while I was having lunch. Post lunch I spent time listening music and gossiping with local people whoever was coming, at Purnima ji's kitchen. Purnima ji's stays with her brother, father and her nephew(Pranab).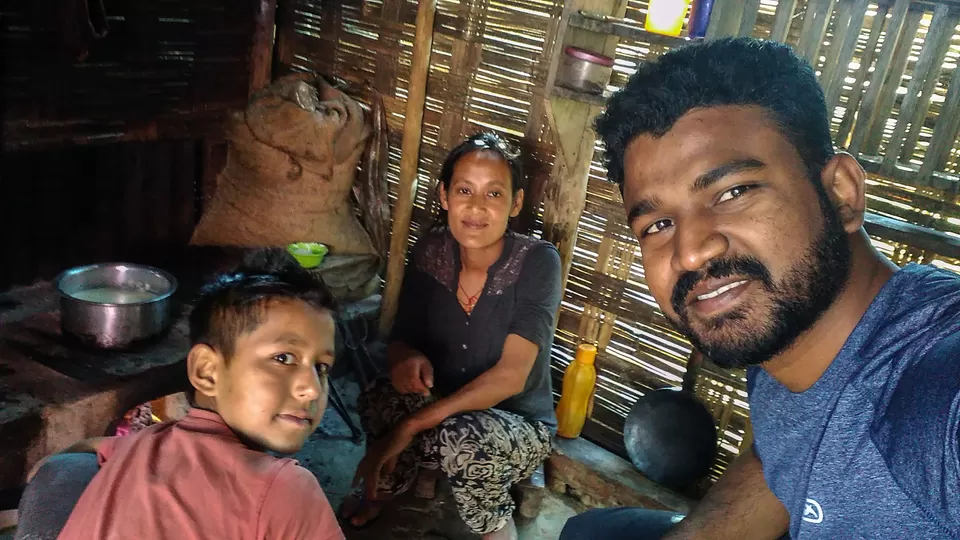 Evening me and Pranab went for a walk till a upper point from where sunset can be enjoyed beautifully.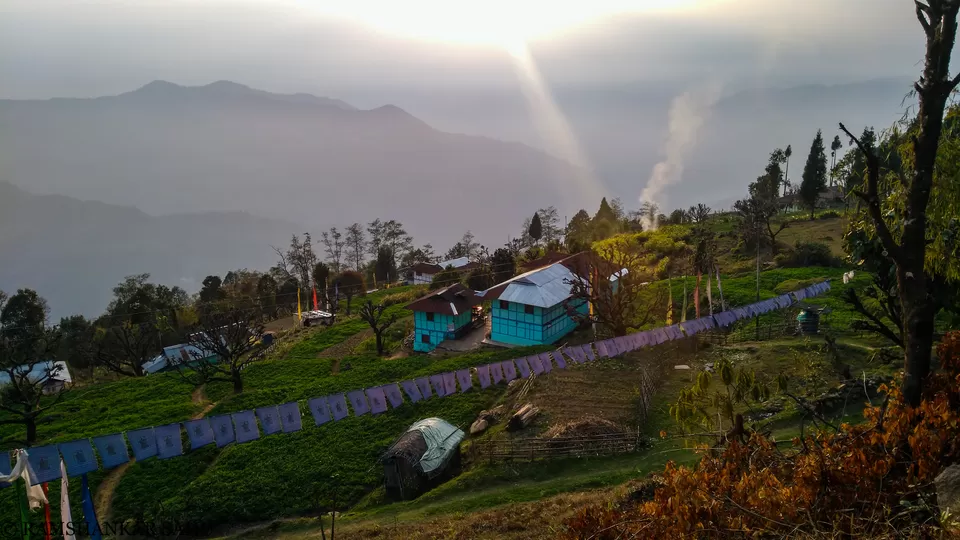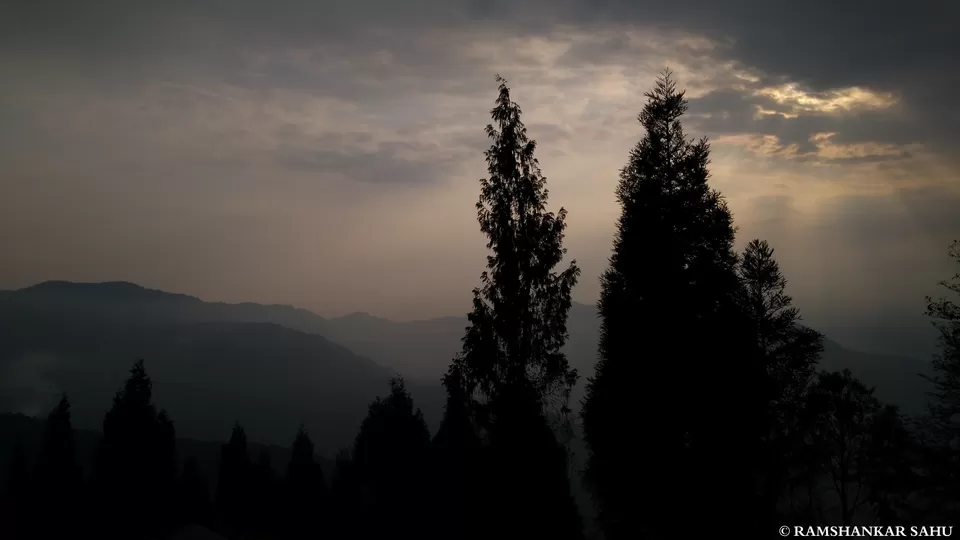 Evening passed by chitchat with those three guys over Pakora(made of potato) and tea. It was first time for two of them. I shared my experience about past treks and suggested few to them. Next morning my plan was to go to Mulkharkha Lake before sunrise. I asked them if they are interested to join.
Around 9 pm dinner was served as chicken. But after having my dinner I felt that the lunch(organic veg) was better. Post dinner I spent sometime inside kitchen. Pranab was ready to join me early in the morning. Around 10 pm I hit the bed as I had to wake up early.
Day 3:
Mulkharka Lake - Aritar - Rhenock - Rangpo - NJP
It was last day of my trek. Early morning we (me and pranab) started for Mulkharka lake. As Pranab knew the trail so it was being easy for me. The trail goes upwards near the check post. After 20 minutes of walking one can see the prayer flags at Mulkharka Lake but the trail traverses on right. It took around 1 hr to reach there. People can camp near the lake also. There's a flat camp ground near the lake.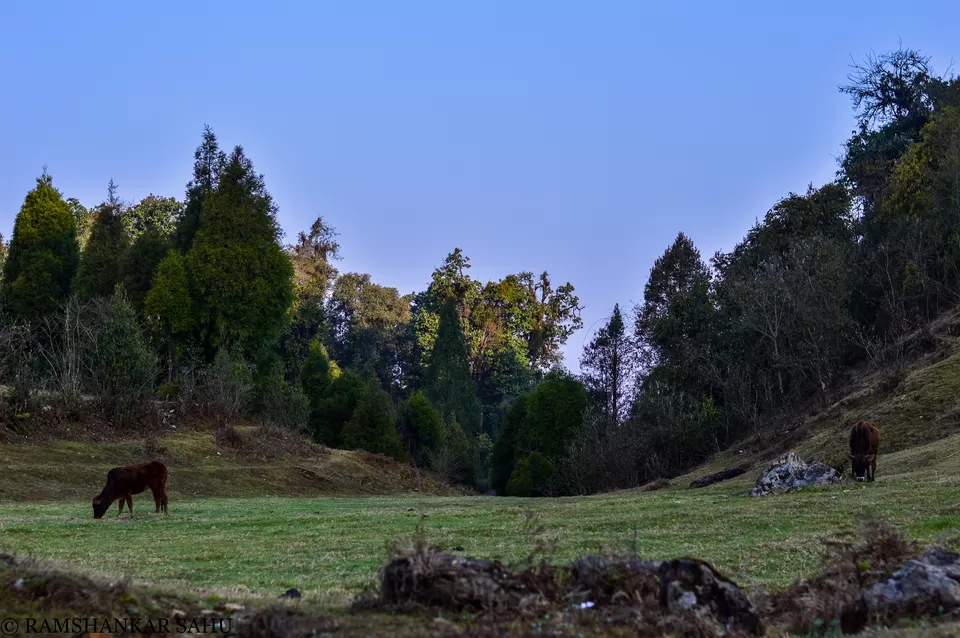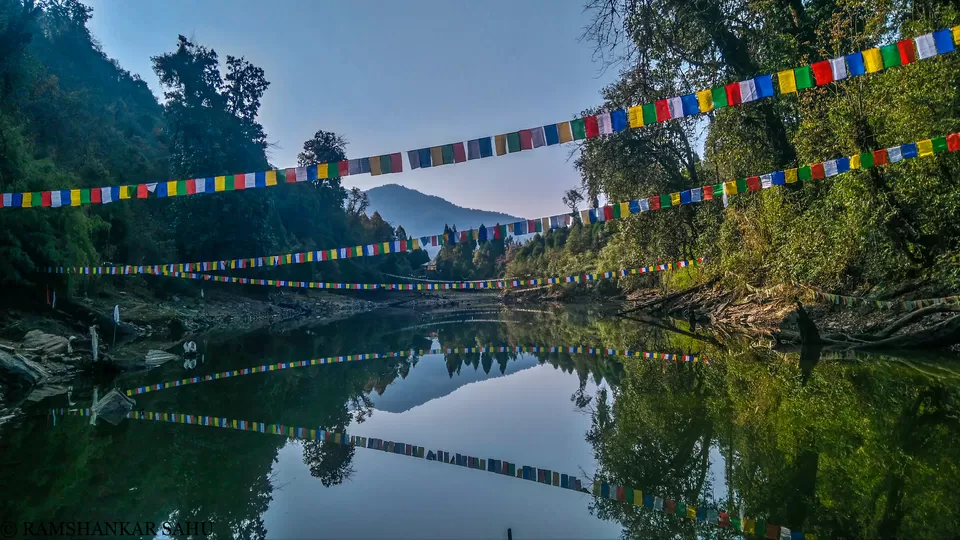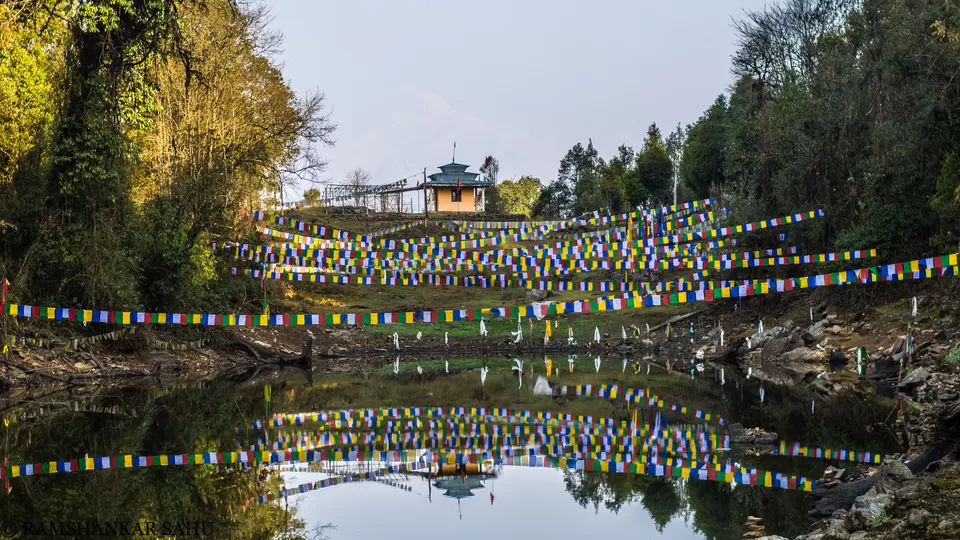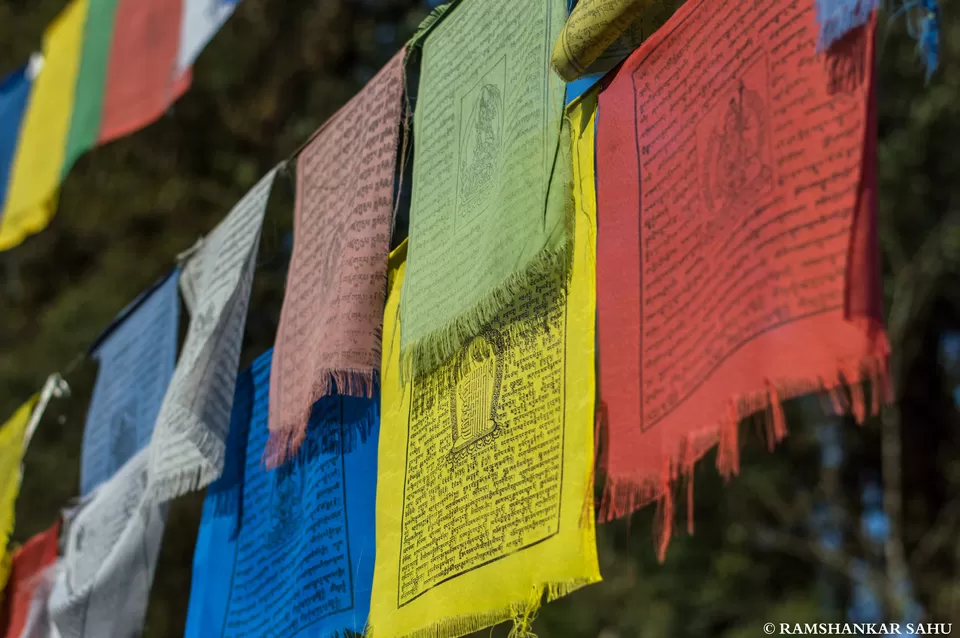 Local people call it "Manokamna Lake" or "Wishing Lake". In clear weather the reflection of Mt. Kanchenjunga comes on the lake. But that day we weren't that much lucky. Because of little foggy weather we couldn't see kanchanjunga. We left for Mulkharka village after spending one hour at the lake. Boulder roads were being constructed on the other side of the lake. We took that way.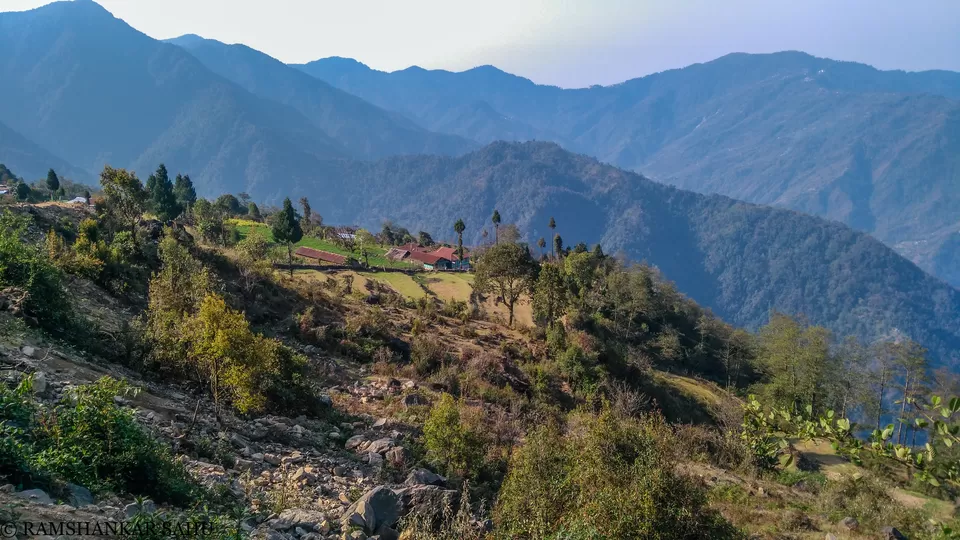 In 30 minutes we were back to homestay. I had my breakfast and started packing as I had to leave. I was overwhelmed with the hospitality I got there.
There is a shared car from the village to Kalimpong which leaves around 10 am, as Purnima ji told me. But I wanted to trek as much as I can. So I decided to trek till Lampokhari (Aritar lake). With a big thanks to Purnima ji I left for aritar around 10 am. Pranab came till a point to see me off. Mulkharka to Aritar is around 8 km but it was totally descend. Only thing for which I was taking time for asking the way to locals.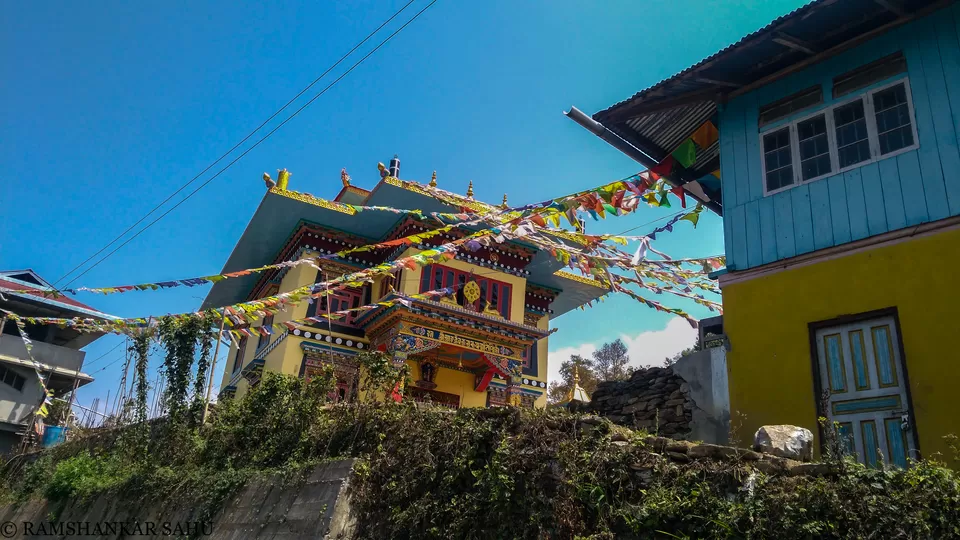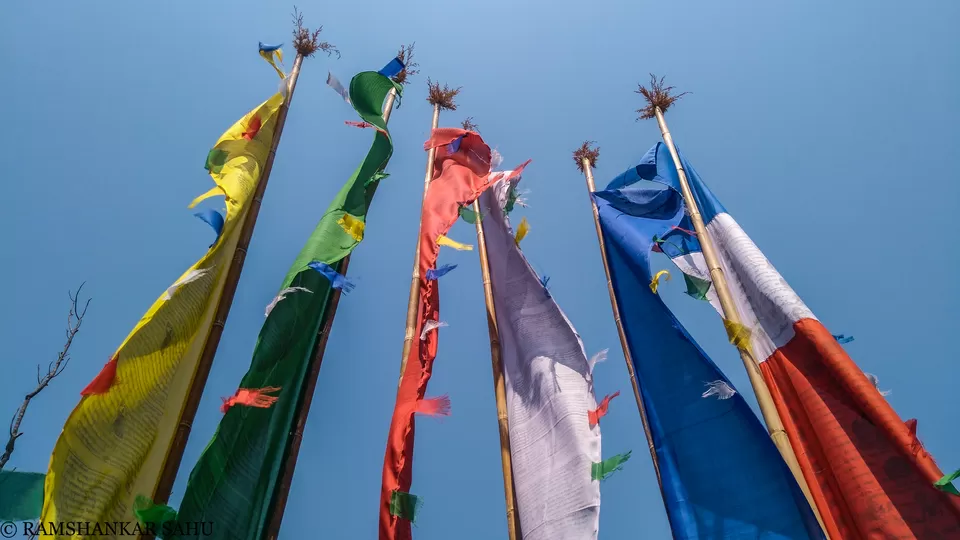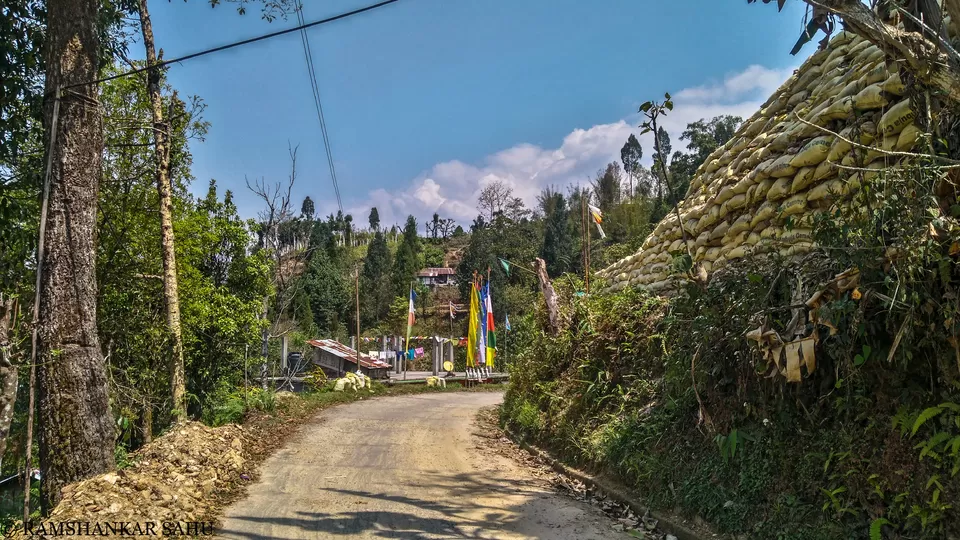 Around 11:30 I reached Aritar lake, one of the oldest lakes of Sikkim. After taking a round of the lake I left for Rhenock. I waited around 25 minutes to get a shared car.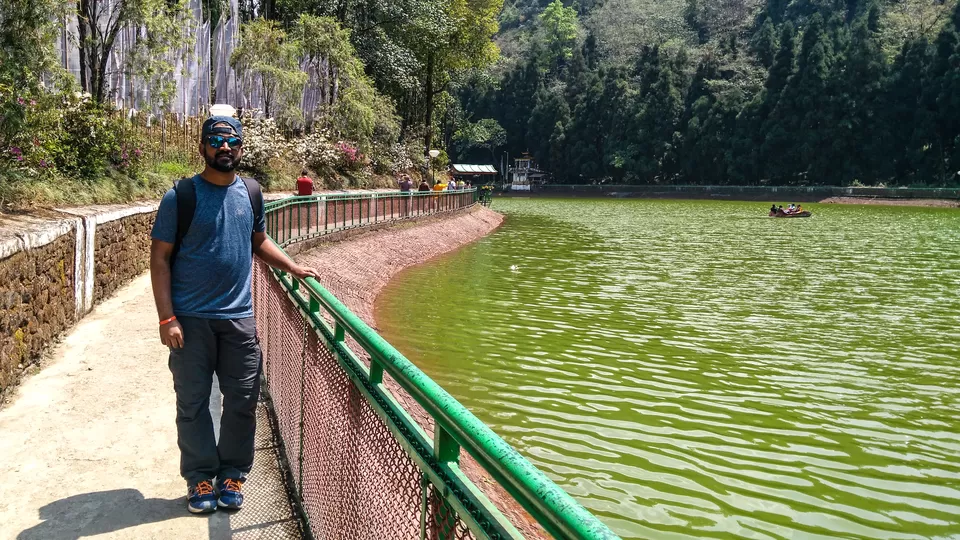 I returned the same way from Rhenock to Siliguri via Rangpo & reached NJP around 5:30 pm.
I was returning with so many memories I made there. I didn't think such a wonderful trek it will be.
I got to know what "Solitude" is. :)