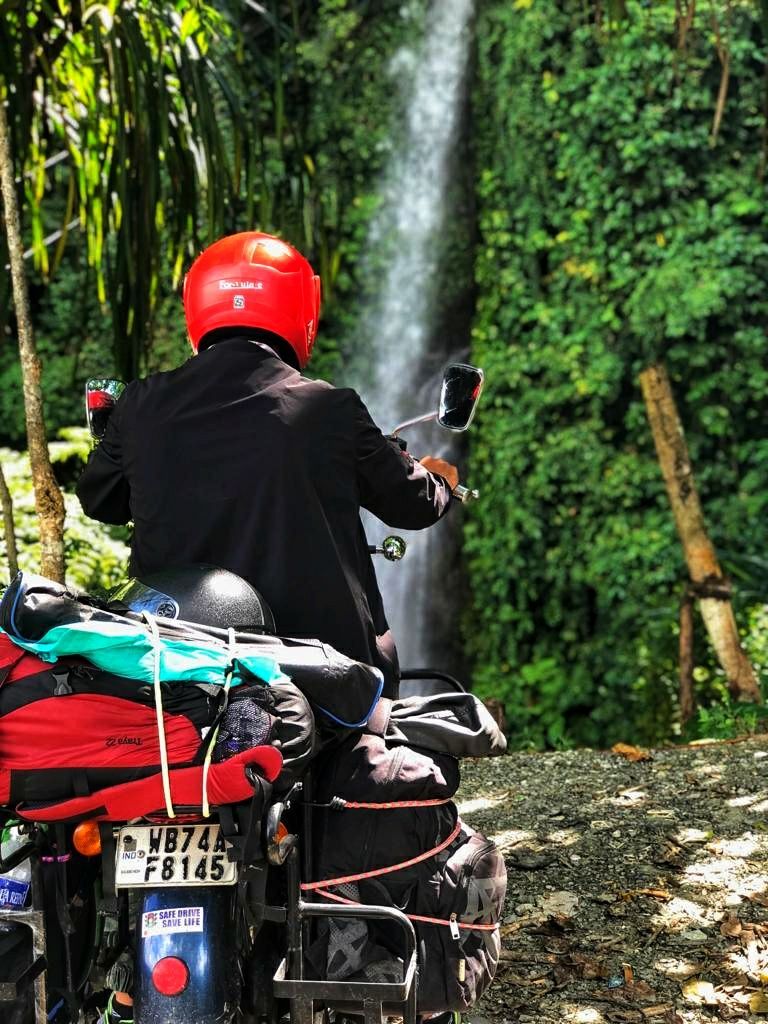 My friend Guna and I left for New jalpaguri station from Kolkata in Padatik express. It costed around 350/head and took 10 hours to reach NJP. We started the trip after we met this gentleman who made our day. His name is Mr. Gopal who is the owner of Bike rental store near NJP station. Shared auto will charge Rs.10 to reach this place from NJP station. Have a look into my review Royal Rider Bike rental Google review to get a brief idea about the rental process.
Royal enfield thunderbird 350 - 1200/day
We headed towards Kalimpong(67 kms from Royal ride bike rentals) which was our first day destination.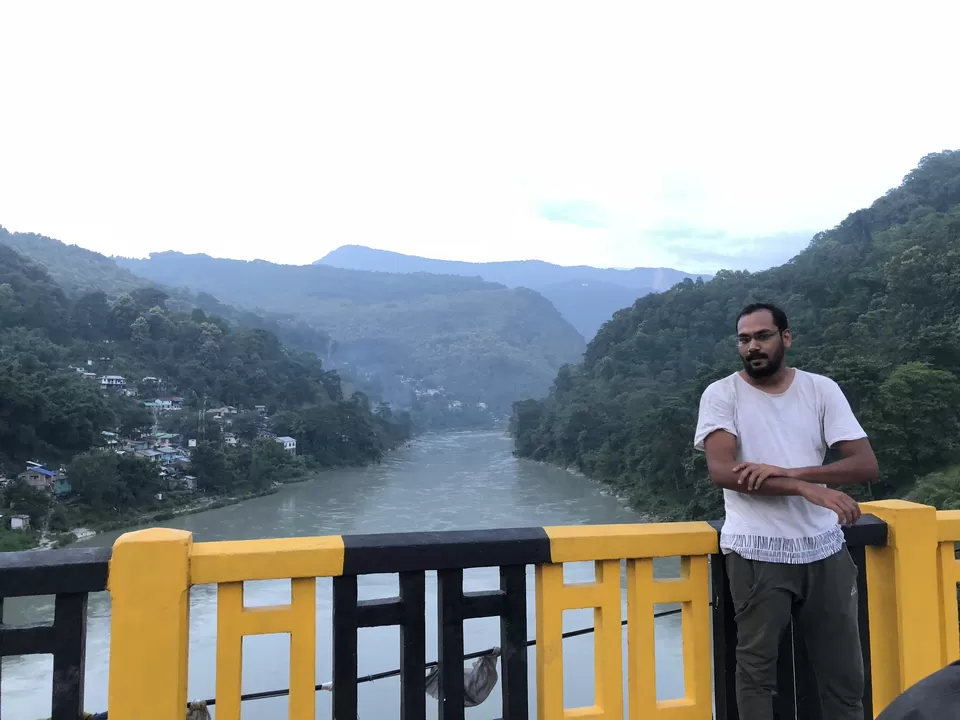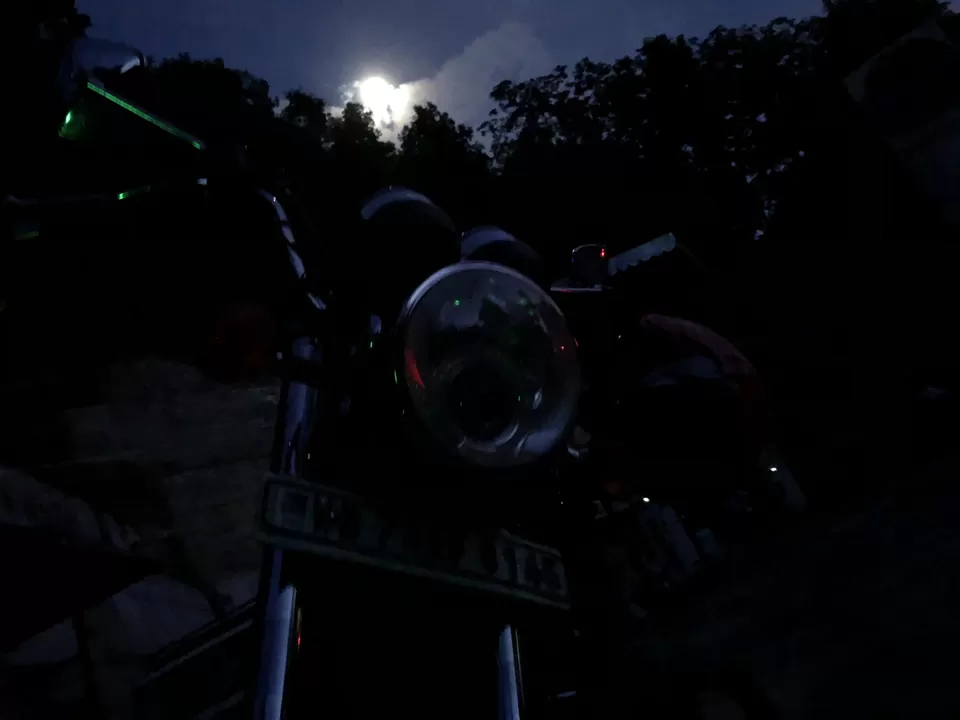 Reached Kalimpong at around 7p.m. in the evening and stayed in hotel Kalash which is at the main market area. I would recommend not to stay here. At this price, you will find a better hotel.
Stay = 800/day/two person(Only stay)
Dinner = 500 @Kalash restaurant
We started the next day from Kalimpong towards Aritar lake. In between, we stepped towards Delo to visit Sakya monastery. And believe me, the monastery was worth visiting. Have a look at some of the clicks,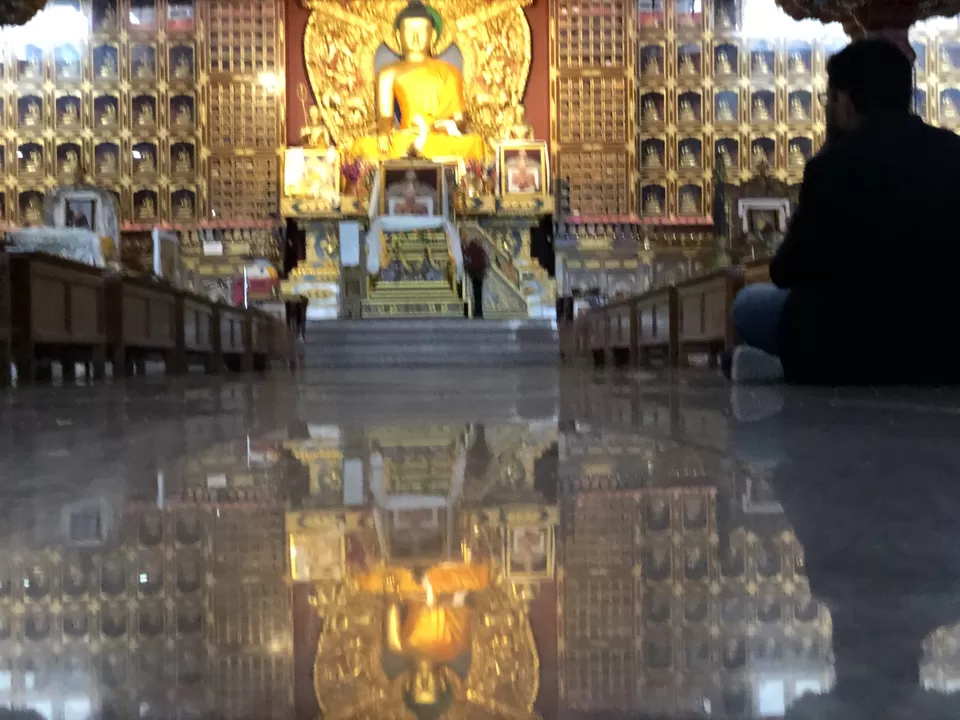 After beating 3 landslide roads, we reached Aritar village and stayed @Priyanshu homestay. Exhausted for the day.
Stay = 600/day/head(Including food)
Priyanshu homestay contact = +91-8145676001
Next morning, we first hit Aritar lake(also called Lampokhri lake). Network was so down in this area that we almost lost 2 hours of our journey time searching for the lake. But the lake was beautiful enough to make me forget the loss. Have a look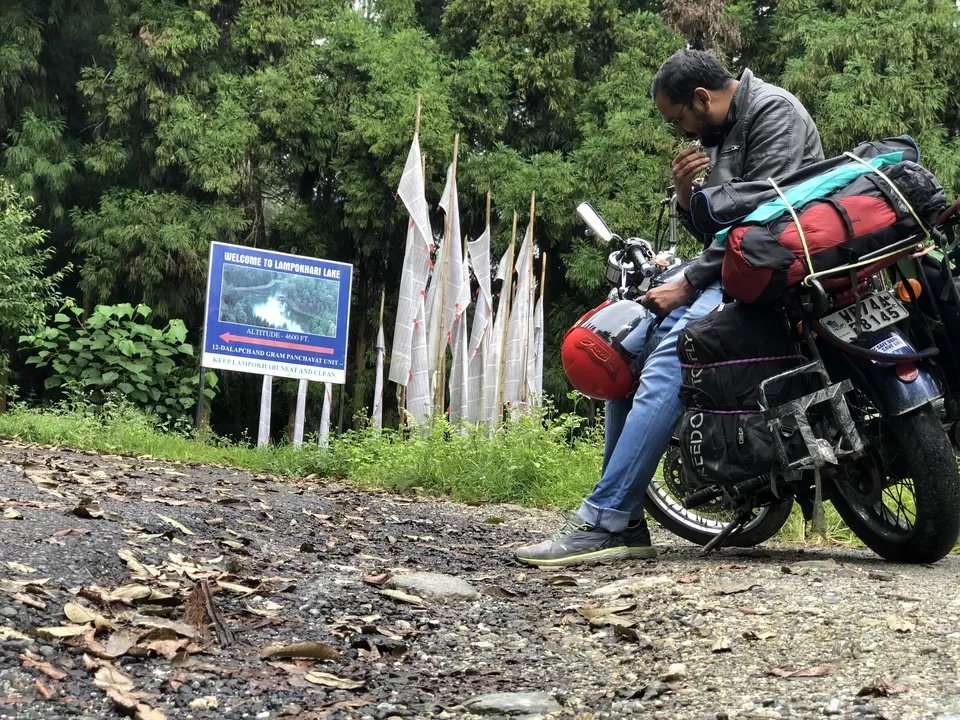 From this point, Aritar lake is just a few minutes above the hill.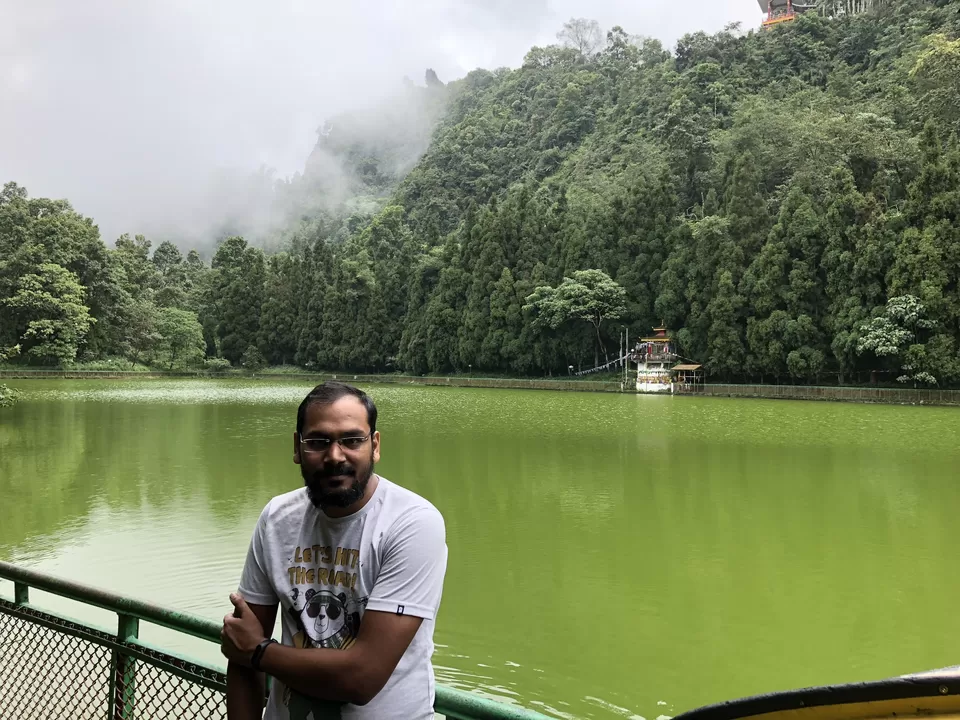 Lunch and snacks is readily available near this lake. There is a resort inside this lake campus also. After having some snacks, we headed towards Rongli which is 16 kms away.
Rongli is the place from where you can get a permit to enter Silk route. But unfortunately we could not get the permit because of some security issue, they were providing permits to only four wheelers. For getting a permit for two wheeler, you need to go to Gangtok. I could not have lunch after listening this.
Then we decided to find a village beside the waterfall and guess what, we found this heaven called Sisney village. Please go through my google review for details
Smiriti homestay google review
Rhenock - Rongli Hwy, Rongli, Sikkim 737131
076026 78666
Stay = 700/day/head(Including food)
The family who accompanied us here was too good. Now, take a view of the riverside
crunchy snacks + space to sit beside the fall + full moon light = it is heaven.
From here, we went to the most awaited place of the trip, Icchey gaon the very next day which is approx. 65 kms(4 hours) from Sisney, Sikkim. Icchey gaon itself is a complete home and every home does provide stay. You do not need to worry about night stay in there. If you are travelling on your own bike/car, you have to leave your vehicle at the start of the village(It is completely safe) as there are only up hill stairs which goes into the village from the parking location. After rejecting 3 places, we landed at the end of the village home stay
Stay = 700/day/head(Including food)
I ended my day after a beautiful evening time-lapsed
So thats all from my trip. At the last day having travel hangover ON we started from Icchey gaon and landed at New jalpaiguri(82kms) to come back home. As usual,I returned in sleeper class of Padatik express.