The charm of watching snow clad peaks from a window while you sip on some hot chai is unmatched. However, the chase of this charm is something that has had negative consequences. Over-tourism, crowded villages and rise of illegal businesses to cater to growing demand are destroying the Himalayas of Himachal Pradesh and Uttarakhand. So, why not give these over abused states a little rest and instead go for a Northeast India trip?
A destination full of stunning sights, gorgeous river banks and serene mountain views, northeast India is a treasure trove of experiences, waiting to be had. And if you are one of those people who loves to live the local life, we have some amazing AirBnbs that will make you want to pack your bags and travel right away.
So, here are some awesome Northeast India trips you must take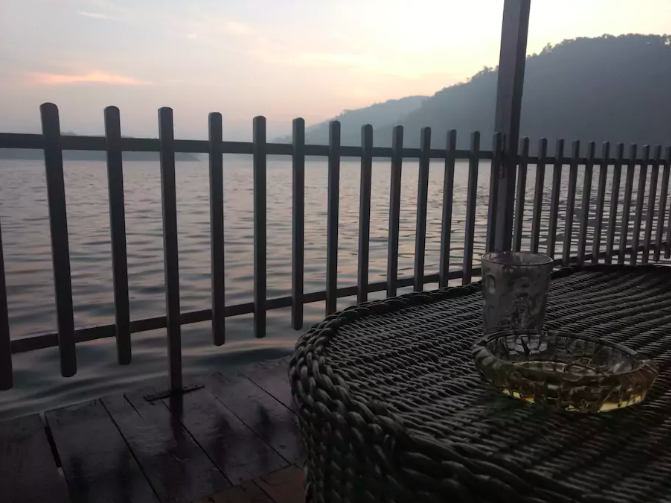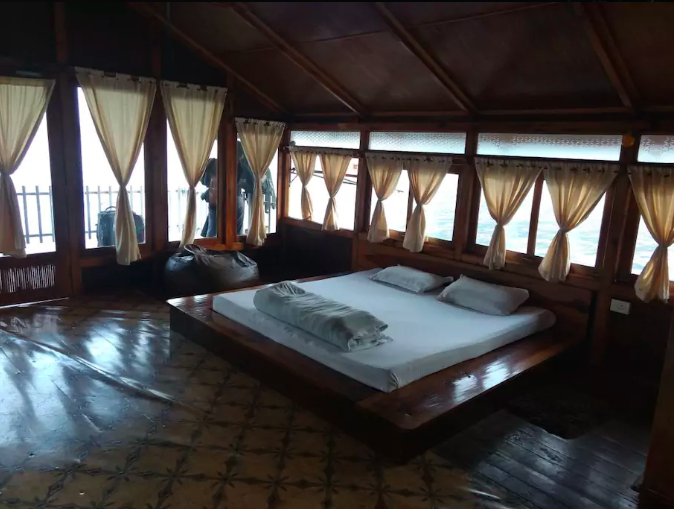 Where: Lumpongdeng Island, Meghalaya
Ideal for: For those looking to go on an offbeat adventure
What's so special: A night at the boathouse of Umiam will enhance your entire Meghalaya experience. A beautifully done boathouse, anchored to a secluded island, with the Umiam lake all around you will definitely be a highlight of you vacation. The hospitality of Naga-Khasi family, no other humans around you, and uninhabited nature all around you, await you at the boathouse. It is an ideal getaway for friends, families and couples seeking a peaceful stay beyond urban limits.
Price: ₹2,500 per night for two.
Book The Boathouse of Umiam right now
Where: Shillong, Meghalaya
Ideal for: Adventurers and solo travellers
What's so special: It's a tent, on the top of an SUV. Basically it's a moving home! This is perhaps the most amazing idea for northeast India trips. The SUV starts from Shillong and goes around some of the most pristine sights, camping on river banks and lakes. The SUV is equipped with luxury roof top tent, a barbecue grill, enough charcoal, camping chairs, cutlery and fishing equipment. They can also provide bicycles, kayaks or other things for a small additional fee.
Price: ₹2,999 per night for two.
You can book this SUV with a rooftop tent right away!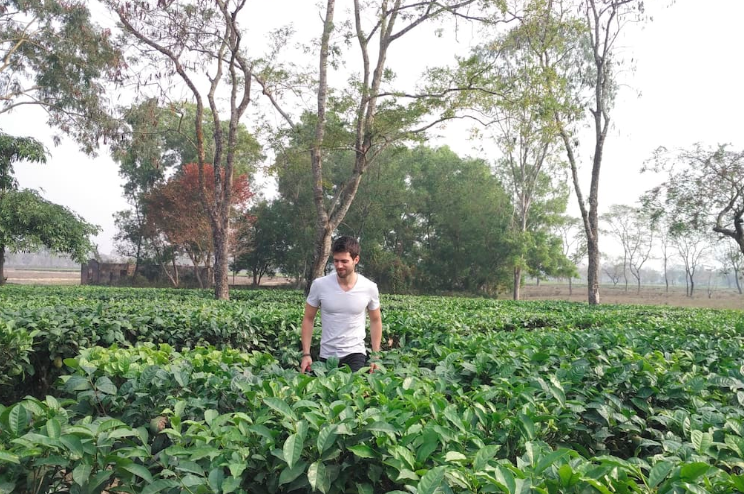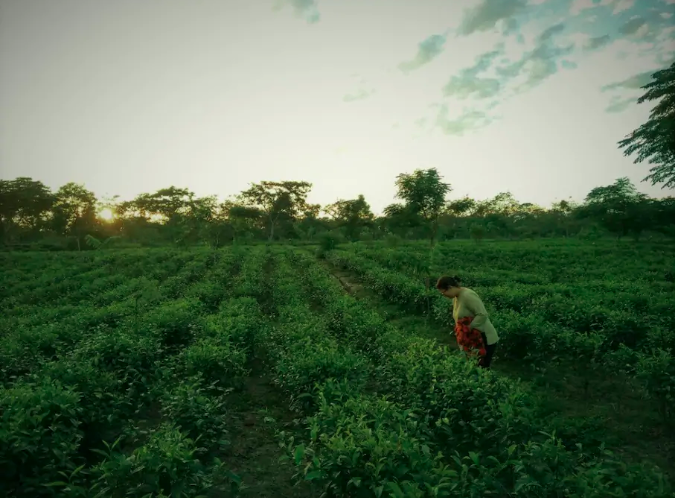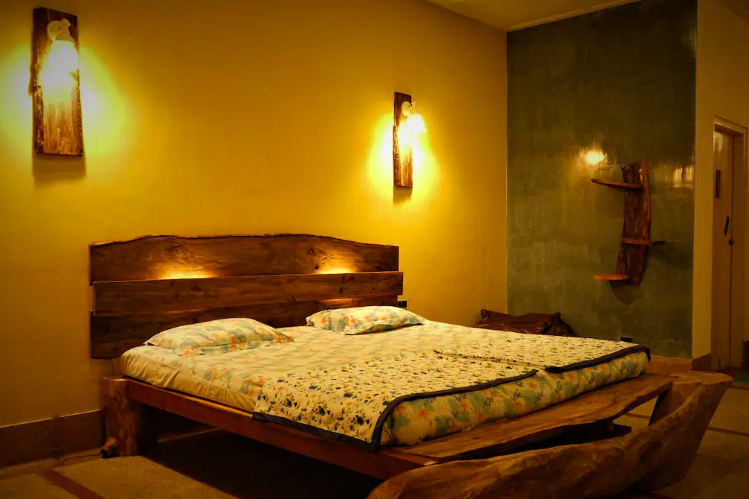 Where: Dhekiajuli, Sonitpur District, Assam
Ideal for: Families or group of friends
What's so special: Colonial Bungalows surrounded by miles of Tea plantations, Sapoi Tea Farms are truly a one-of-a-kind experience. Spread over acres of land right in the middle of a tea estate, the bungalows are grand but cozy. A family estate passed down via generations, this homestay guarantees a warm and comfortable staycation. While there you can pick tea leaves, understand the process of manufacturing and packaging teas and get involved in tea farming as well.
Price: ₹2,749 per night for two
Book your tea estate stay right here
Where: Natun Kulamora, Assam
Ideal for: Nature lovers and environmentally conscious travellers
What's so special: Bamboo cottages located at the bank of Luit river, Ayang Ukum is a beautiful place surrounded by trees and flowers. An idyllic getaway for nature lovers, this place is close to Majuli river island. Each cottage has two beds and two balconies, from where you can witness stunning sunrise and sunset views. You can choose to have breakfast by the river or in the balcony of your cottage!
Price: ₹1,499 per night for two
Where: Darjeeling, West Bengal
Ideal for: Families, couples and even solo adventurers
What's so special: Warm and cosy in winter , cool and airy in summer, this attic in a typically English cottage is one of the best options to stay in while in Darjeeling and makes for a great stop during your Northeast India trip. Unhindered beautiful vistas of the mountains of Nepal Sikkim Bhutan and the majestic range of Kanchenjunga, beautiful gardens to sit in and soak up the mountain sun, and a sky deck with unmatched views, the cottage offers the perfect escape from the city life without compromising on any comforts.
Price: ₹4,500 per night for two
Book this English cottage for an unmatched vacation in Darjeeling
Where: Mirik, Darjeeling, West Bengal
Ideal for: Physically fit people who crave luxury and peace
What's so special: A solitary, private haven set far away from the road on a mountain slope, Birdsong Home is a beautiful homestay for those wishing to spend a couple of days or more in the lap of nature. Overlooking a mountain range, Birdsong Home boasts of spectacular views, that you can enjoy from the outdoor wooden deck and dining area. There are nature hikes and orange orchards to wander around. The homestay has an expansive kitchen that you can use during your stay. The next time you are planning a Northeast India trip, you know what not to miss.
Price: ₹3,500 per night for two
Book this beautiful homestay on your next Himalayan vacation to Darjeeling
Where: 8 Mile Village, Darjeeling, West Bengal
Ideal for: Nature enthusiasts and environmentally conscious travellers.
What's so special: A humble endeavour by the hosts, to rediscover and re-connect with nature, Earthy Dwelling is piece of heaven, away from the bustle of the city. The place is handcrafted, using locally sourced material like mud and timber, and adorned by the local artisans. It is a blend of the age-old tradition of earth houses using local resources with some comforts and amenities of a modern day holiday home.
Price: ₹3,900 per night for two
Where: Gangtok, Sikkim
Ideal for: Families, couples, group of friends
What's so special: Imagine a place in the middle of town, but still offering calm and peace that is so often missing from famous hill towns and you get this loft. Picturesque views from floor to ceiling windows, panoramic view of Ranka Valley and the Kanchendzonga peaks and walking distance from all major attractions in Gangtok, this homestay is a perfect hideaway for anyone looking for the ultimate mountain vacation.
Price: ₹10,000 per night for two
So, how have been your experiences of Northeast India trips? Write about your experiences on Tripoto today.
Need travel inspiration for the new year? Click here to go around the world in 2020!
Frequent searches leading to this page:-
Best Darjeeling tour packages with price, best north east India trip itinerary, 5 days trip to north east India, north east tour itineraries, north east trip packages