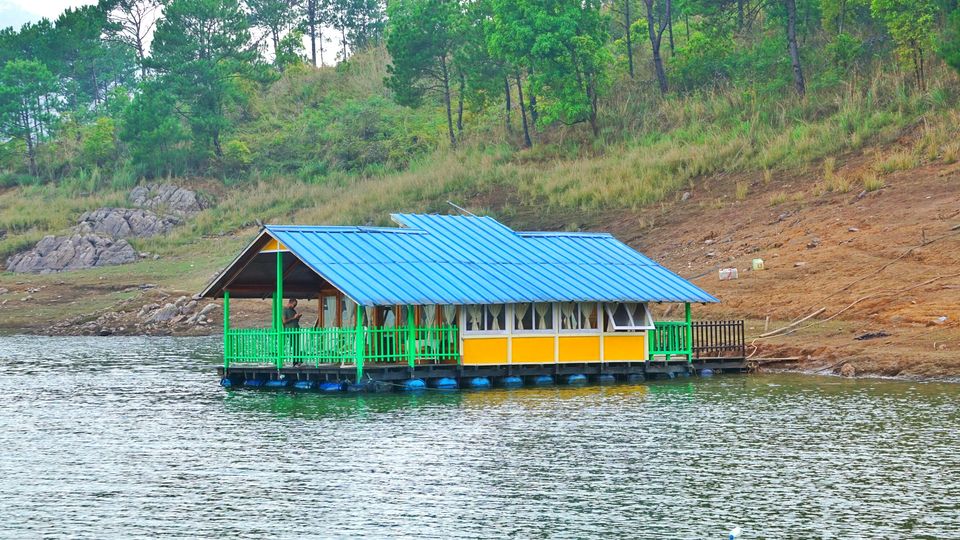 Meghalaya, the abode of clouds, has always been known for its beautiful weather, stunning landscapes, beautiful hills and awesome music. Amidst all this, is a beautiful reservoir of freshwater, Lake Umiam, which very well resembles some Scotland Loch with its stunning blue waters and calm surroundings, surrounded by hills and ceilinged with clouds floating by. In the stunning blue waters of Umiam Lake sits a boathouse, anchored to the Lumpongdeng Island. Surrounded by coniferous trees, with a panoramic view of the surrounding mountains, it is just the kind of retreat where you would want to disappear to, for the weekend.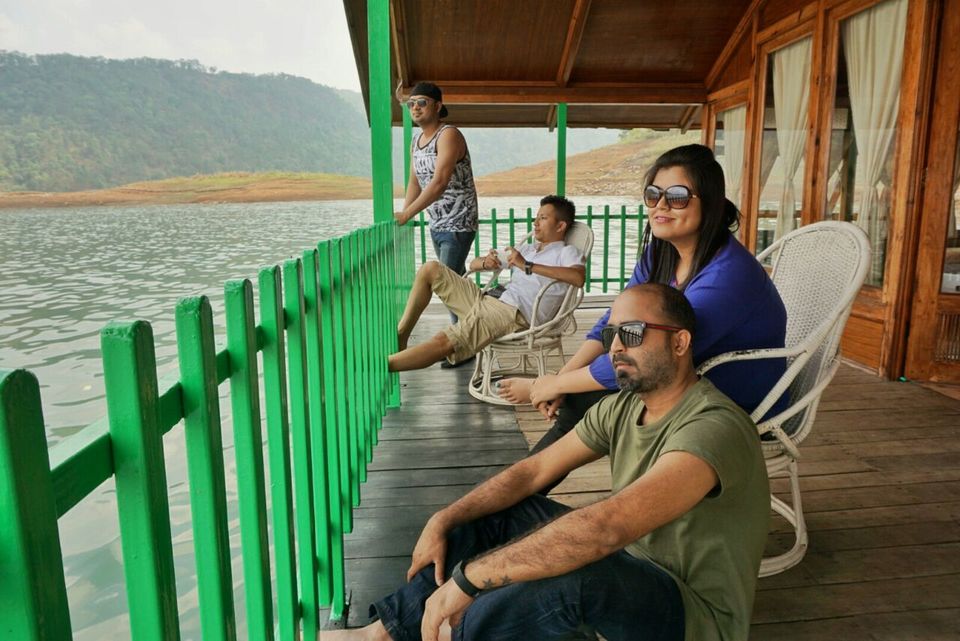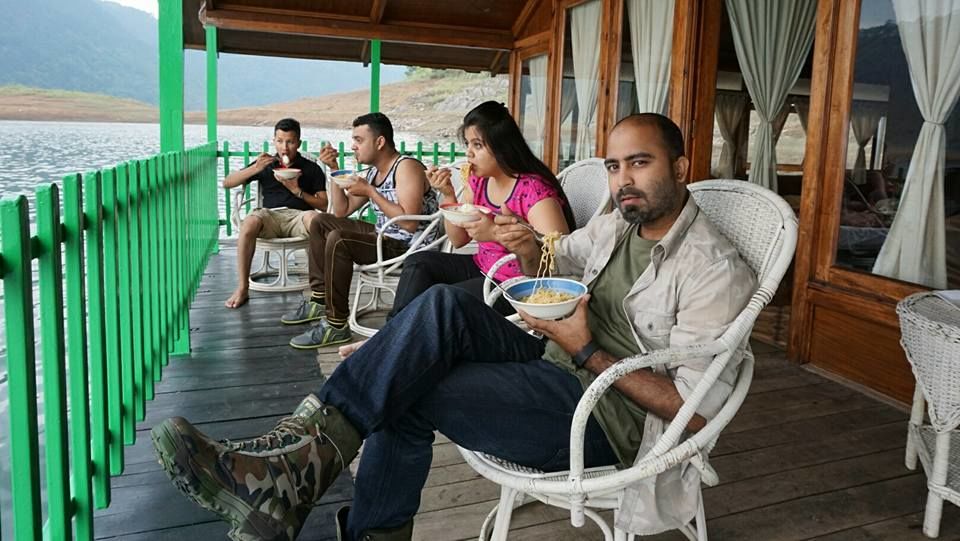 Beautiful wooden interiors, a large comfortable bed and an attached bath, it has everything you need for a comfortable stay. There is also a patio surrounding the house where you can laze around, far away from the hustle and bustle of the city. Solar panels will keep the TV and other gadgets like cameras and phones running.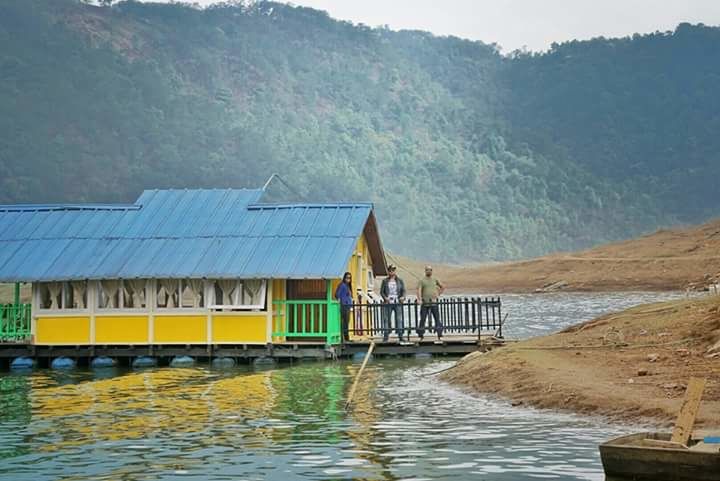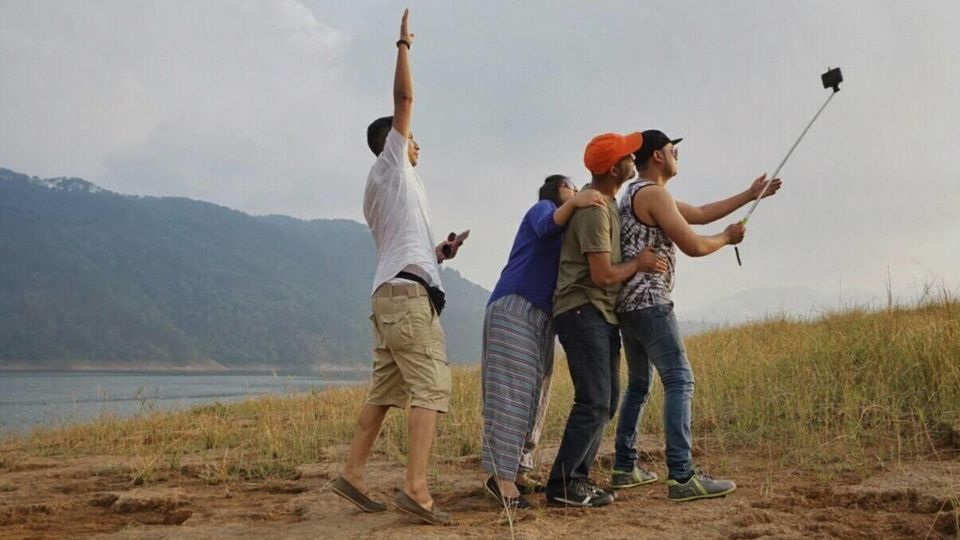 The BoatHouse Interior:

On the island, you can indulge in fishing, photography, trekking, bird-watching, boating etc. You will need to buy your own cooking supplies like vegetables, fish, meat etc and the management will provide a cook and a caretaker to look after your needs. You should also make a point to carry enough drinking water. Apart from the bed, they can also arrange for two extra mattresses so the boathouse can easily accommodate 5-6 people.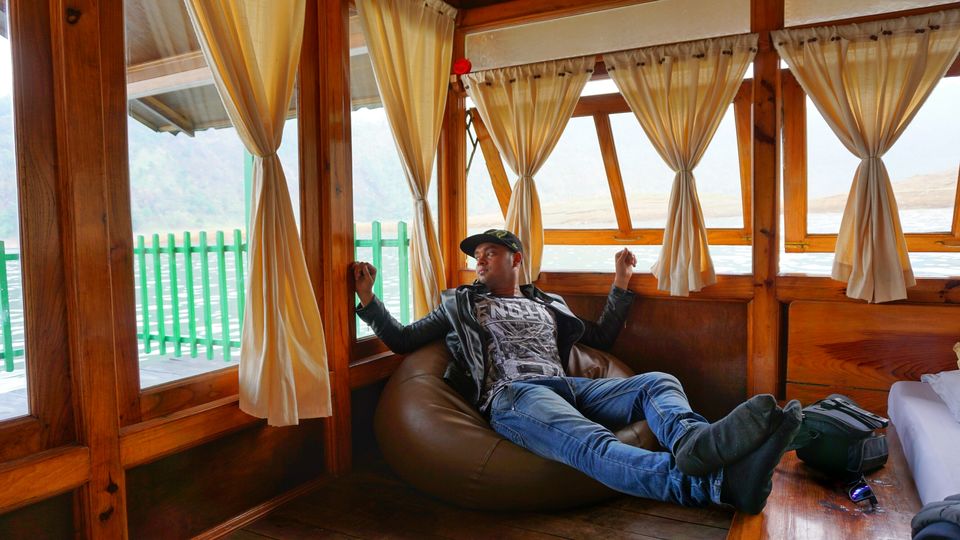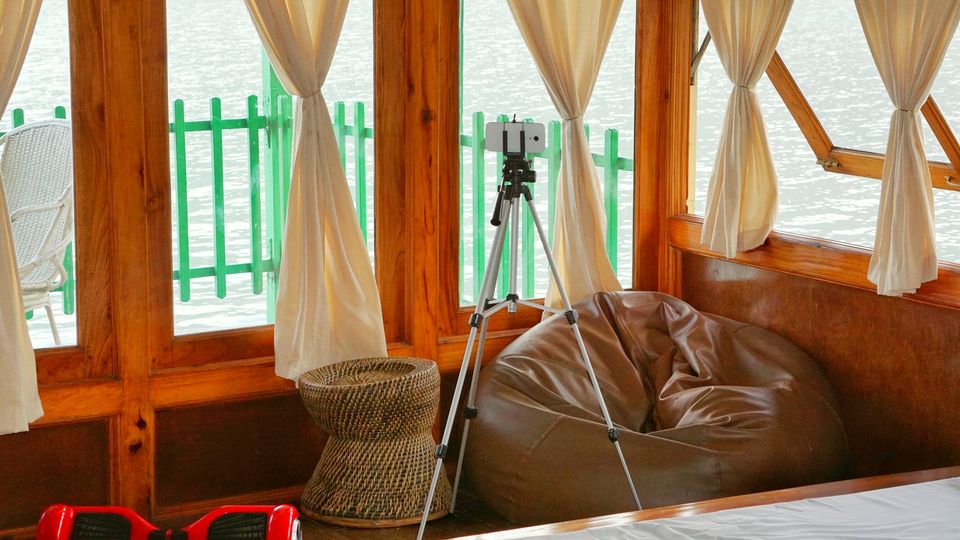 Lumpongdeng Island:
Getting There: You need to park your car at the Water Sports Complex, Umiam Lake, Shillong. From there, you can rent a boat to get to the boathouse. Boat charges may differ according to the number of people and size of the boat.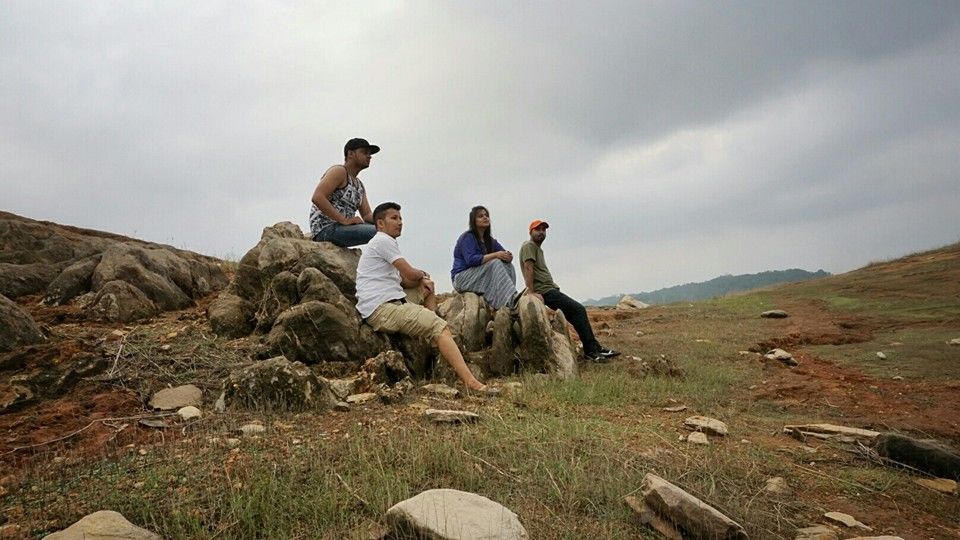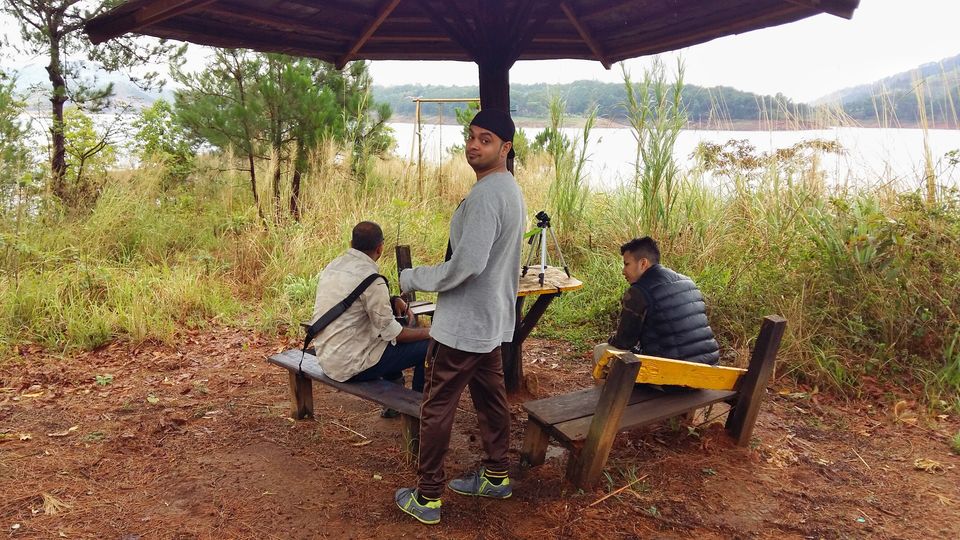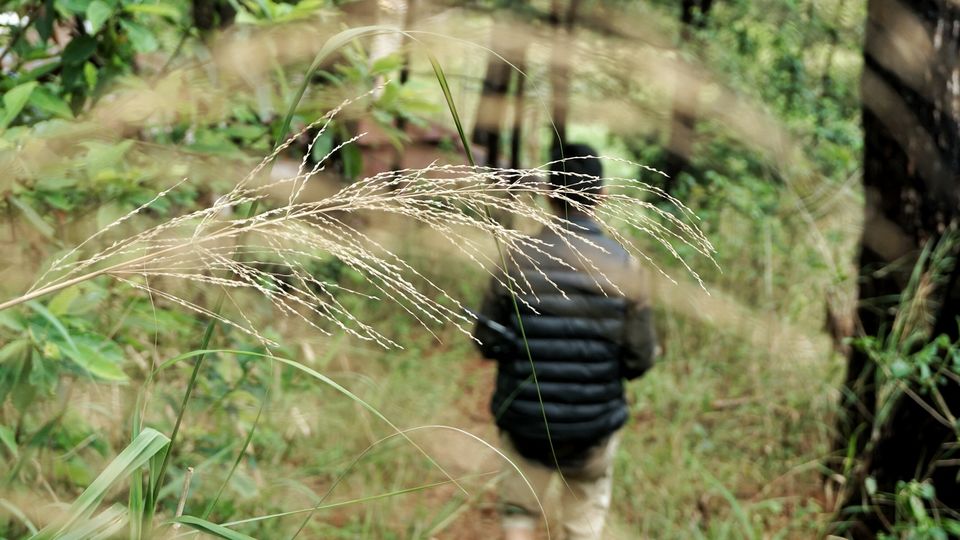 Reaching Lumpongdeng Island:
From Guwahati, it takes around 1hour 36 minutes via NH 40. From Shillong, it will take around 50 minutes (approx) to reach the Water Sports Complex, Umiam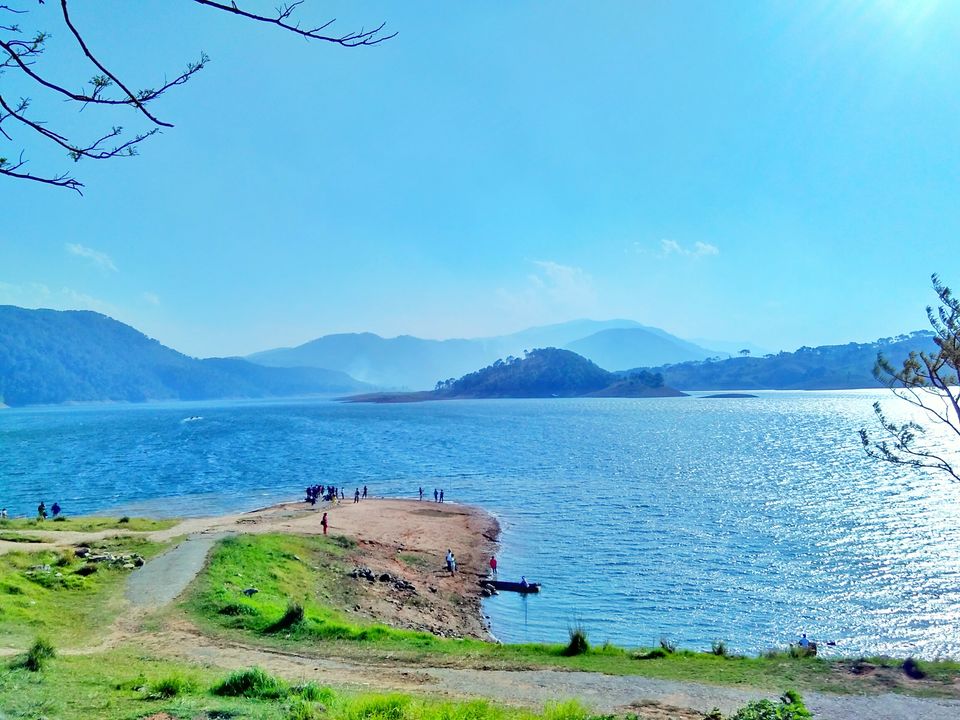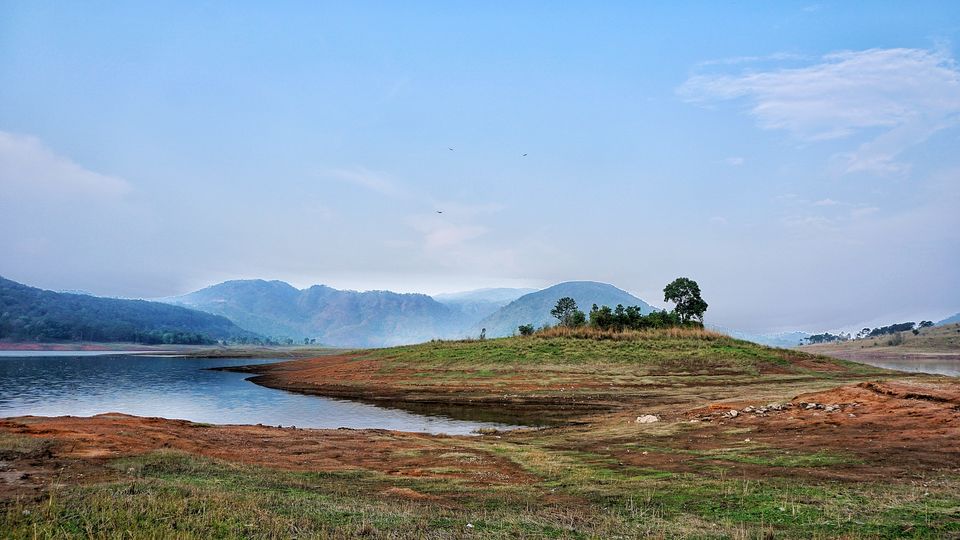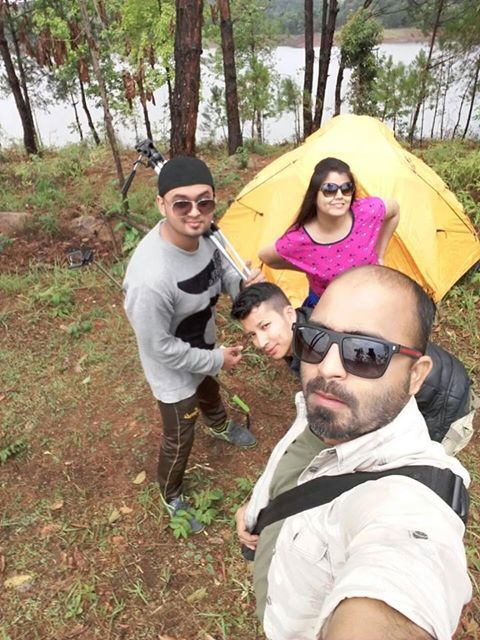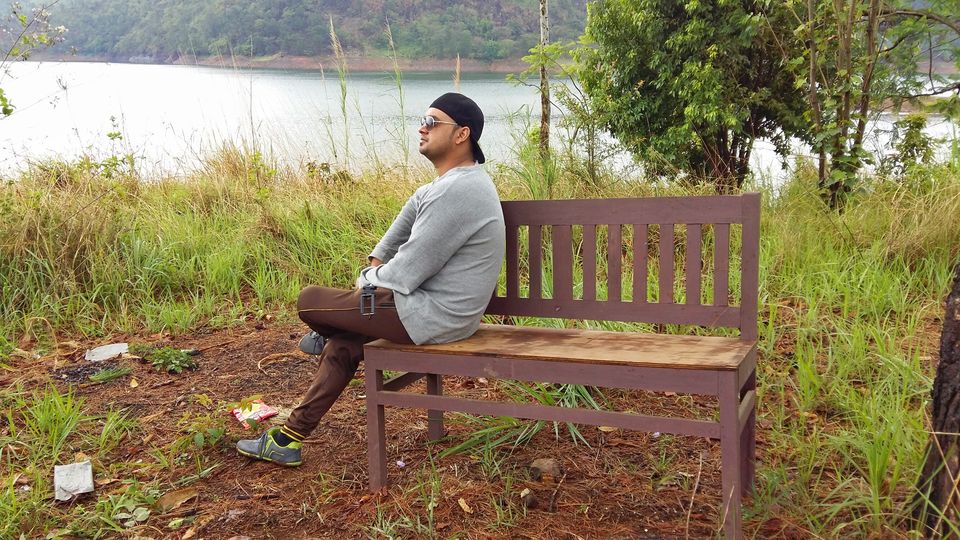 Tariff: Rs 2500 per night;
(It is advisable to book a few days in advance.)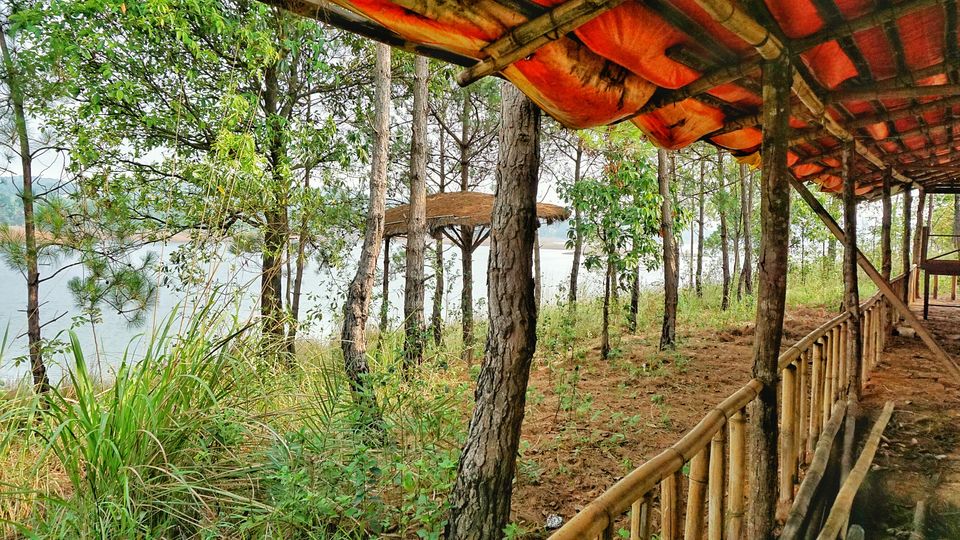 At THIS price, I wonder how many places would offer such a beautiful time at the heart of nature, away from mundane city life. Go enjoy!
By Saif Khan
Get connected with me :
Instagram - https://www.instagram.com/therockerkhan/
Facebook - https://www.instagram.com/therockerkhan/
Twitter - https://twitter.com/therockerkhan
Google+ - plus.google.com/101580660618657655918
Linkedin - https://www.linkedin.com/in/saif-khan-abbb1b35/