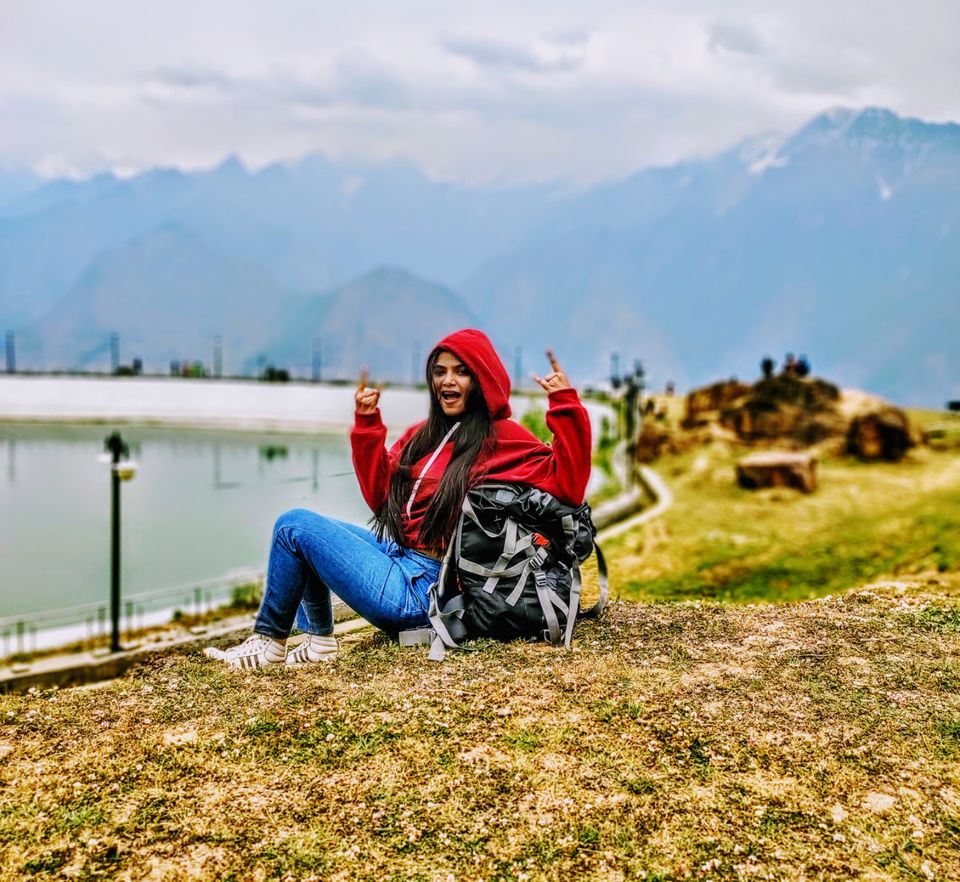 Travelling gives us breathing space that is often lost in our usual day-to-day existence. Having a moment to take advantage of peace and quiet and to simply 'be' allows us to let go of stress and tension and just enjoy being in the moment which is a key focus of meditation and a practice you can take home with you.
Travelling can make you a happier person by building self-confidence, providing new experiences and memories, breaking mundane routine and allowing you to meet people from all over the world.
Wi-fi is so prevalent that it's hard to turn off and you can quite often find yourself tuning out whatever amazing place you're in with your face in your phone, checking Twitter, scrolling through your Facebook feed, checking your emails...
Turn it off ! Better yet, find somewhere with no reception and no wi-fi so that you don't have a choice. It's liberating and allows you to better enjoy the 'here and now', which nicely ties into the following point.
As a further matter , assertions like 'girls can't travel ' have always restricted girls from experimenting and travelling because we live in a world full of self imposed limitations .
Being medical students it gets difficult for us to fulfill our own demands and satisfaction of travelling. From actually planning a trip then to move to the desired place is nearly impossible for us at times. I have a to go bucket list booming everyday and reminding me to go off my mundane routine for once..
A little scared but excited, we two planned to go off the beaten tracks.
It was not our first visit to the mountains, yet everything felt strangely different...
Setting out of delhi in the scorching heat this time we moved to a road ahead of Rishikesh in Uttarakhand " Land of Gods " (Undoubtedly). It leads to a place where clouds kiss the mountain's peak and sun plays hide and seek..This was the most adventurous and gastronomical trip for us..journey made us felt exhausted, worn out and bone tired... Conquering a fresh territory was exhilarating. Nevertheless it was full of experiences and challenges for us..
Day 1 : We took an overnight bus from Delhi to Rishikesh where we were welcomed with streets buzzed with foreigners. Being very close to Delhi and easily accessible it is a famous gateway for weekends. Since we had no plans to stay there, we took a bus for Joshimath which was indeed our destination.
First view of mountains was evidently picturesque but it was short lived because of the never ending road widening work underway due to which there was a rampant cutting of trees and non quantifiable amount of deforestation. Charm of the lush green mountains, step farming and everything was loosing its flavour.
Then after an over long and tiring journey we reached Joshimath town in the evening where we checked in a hotel to rest that night.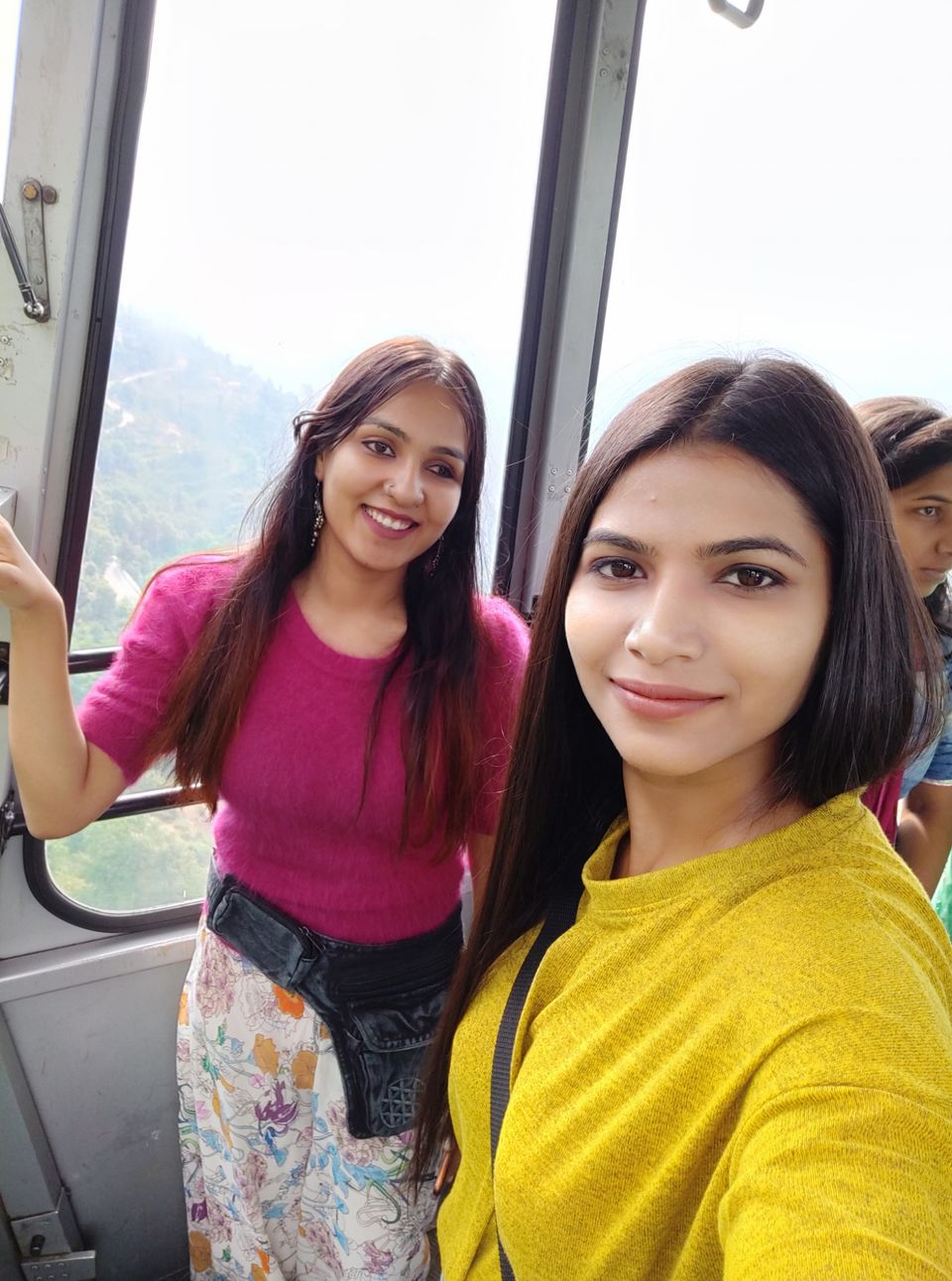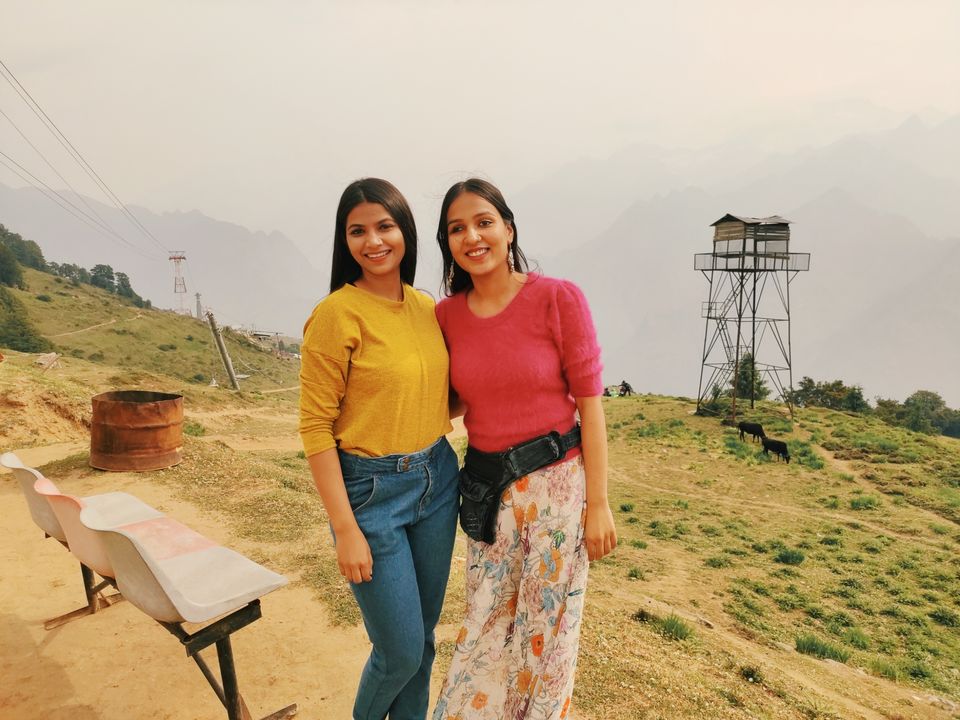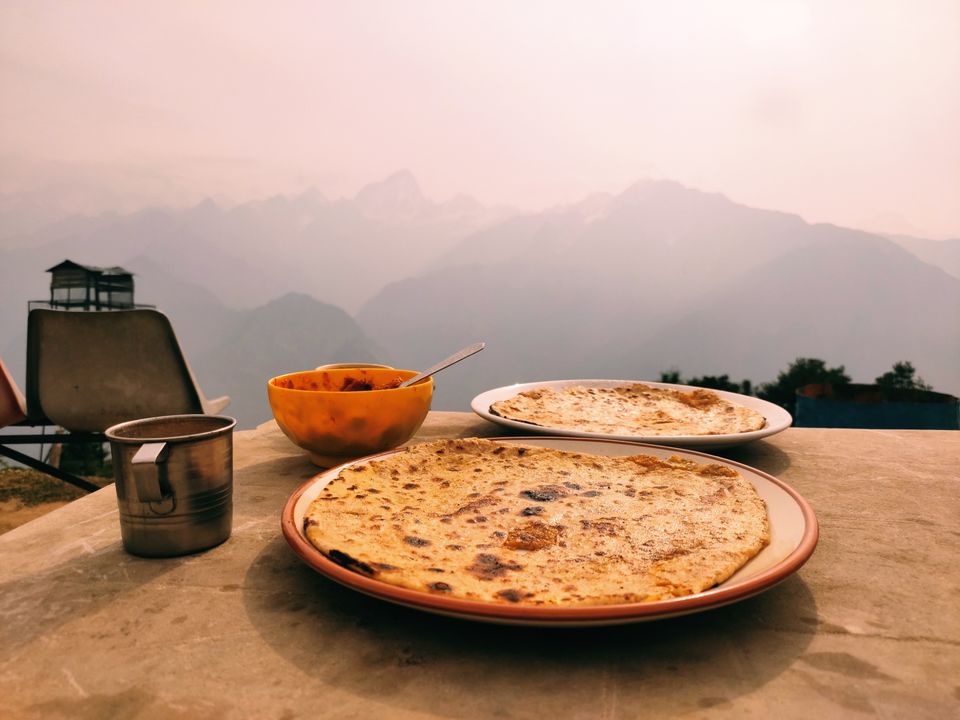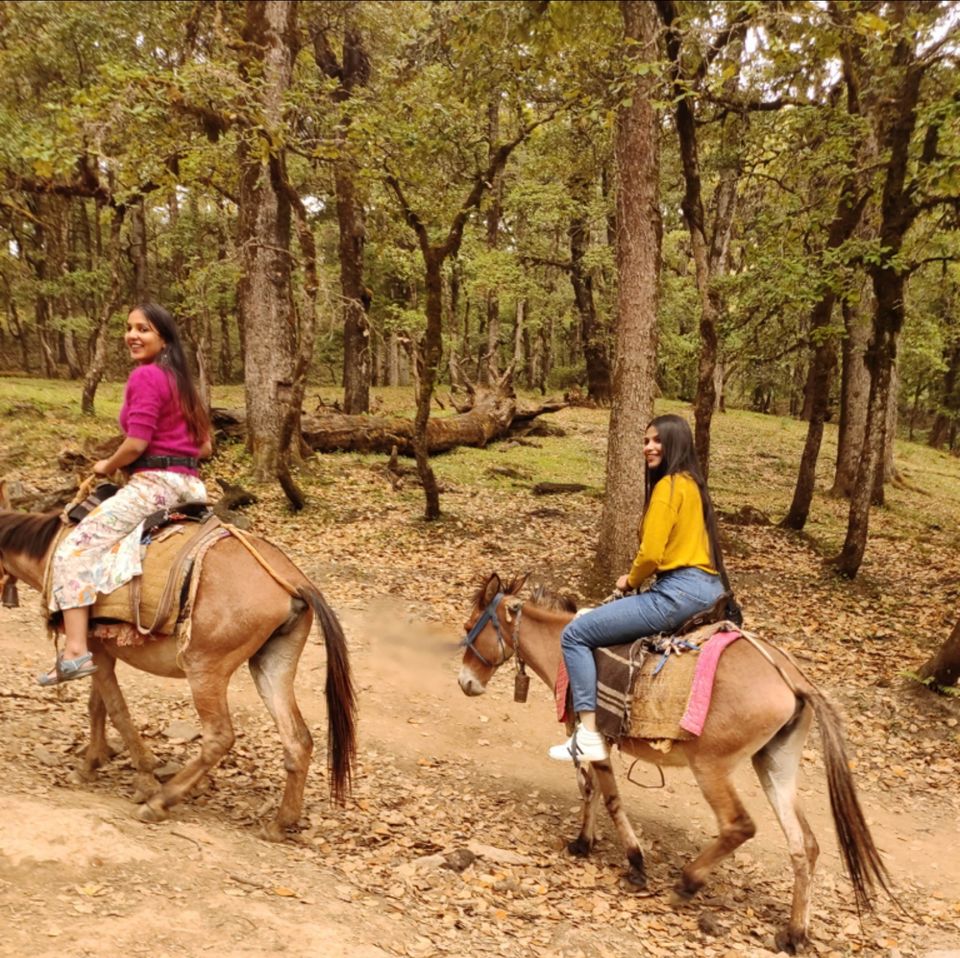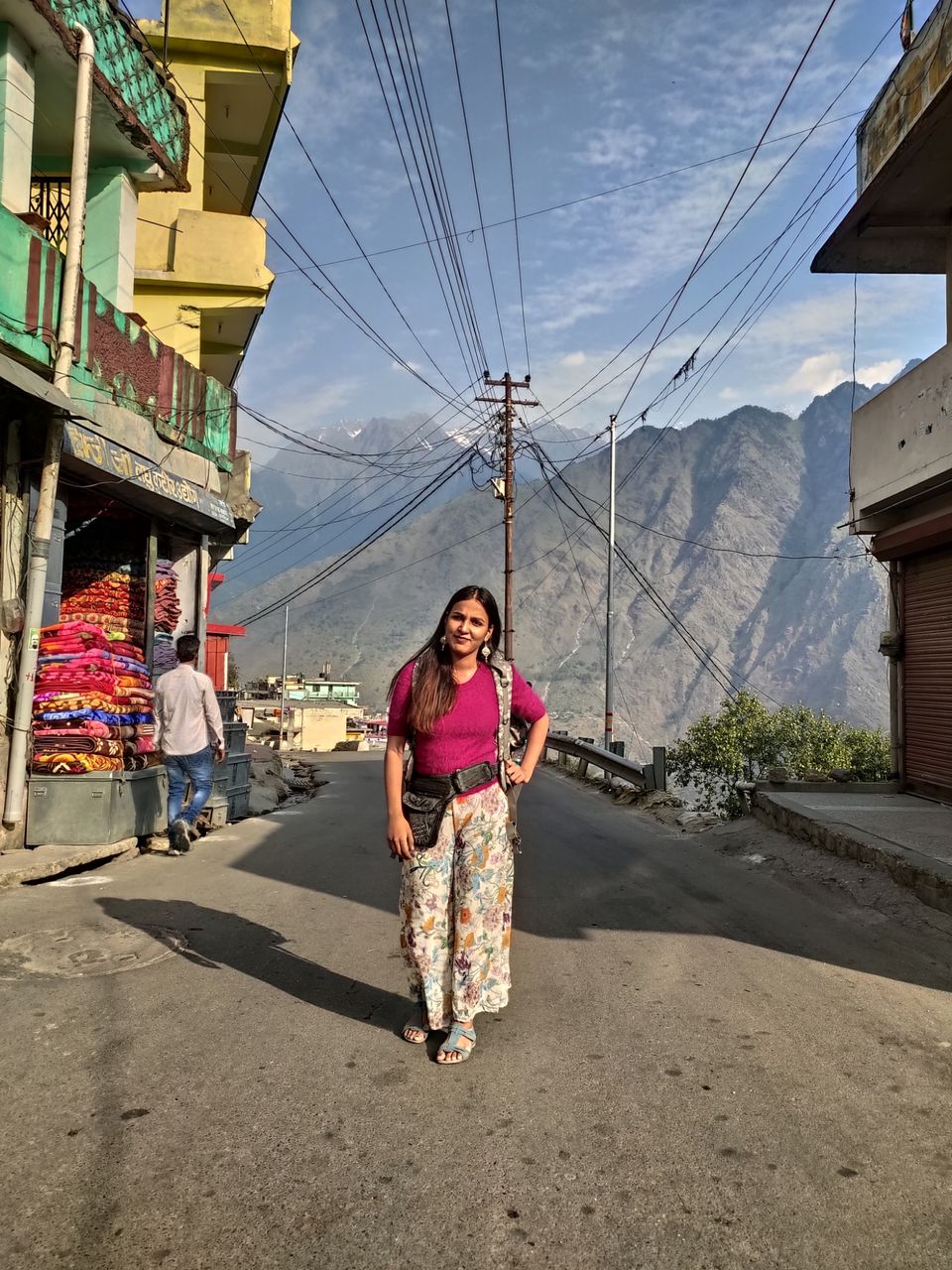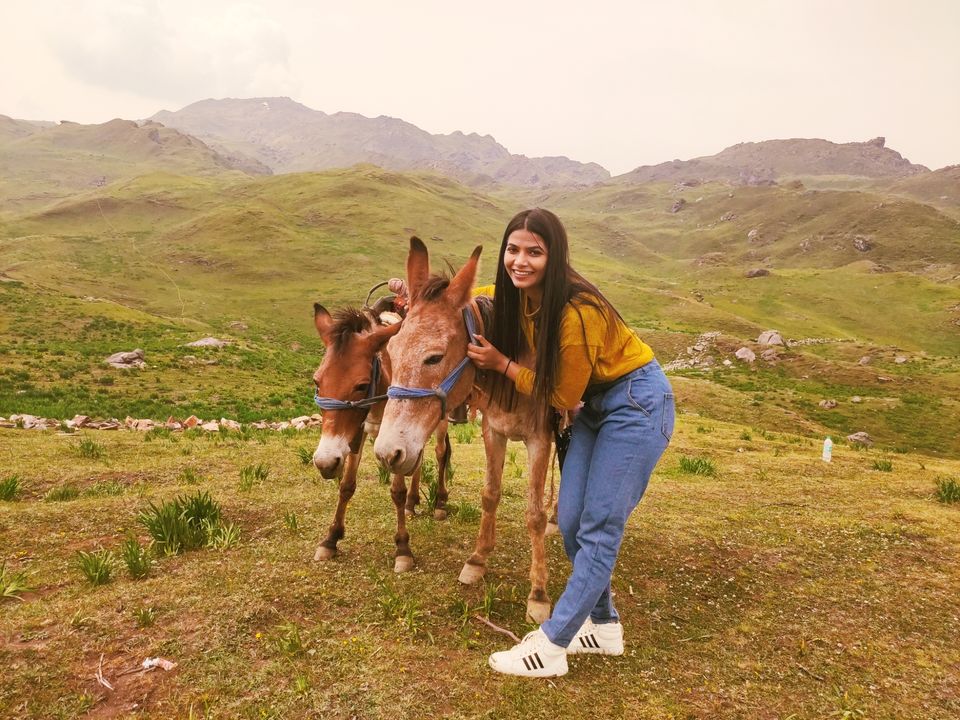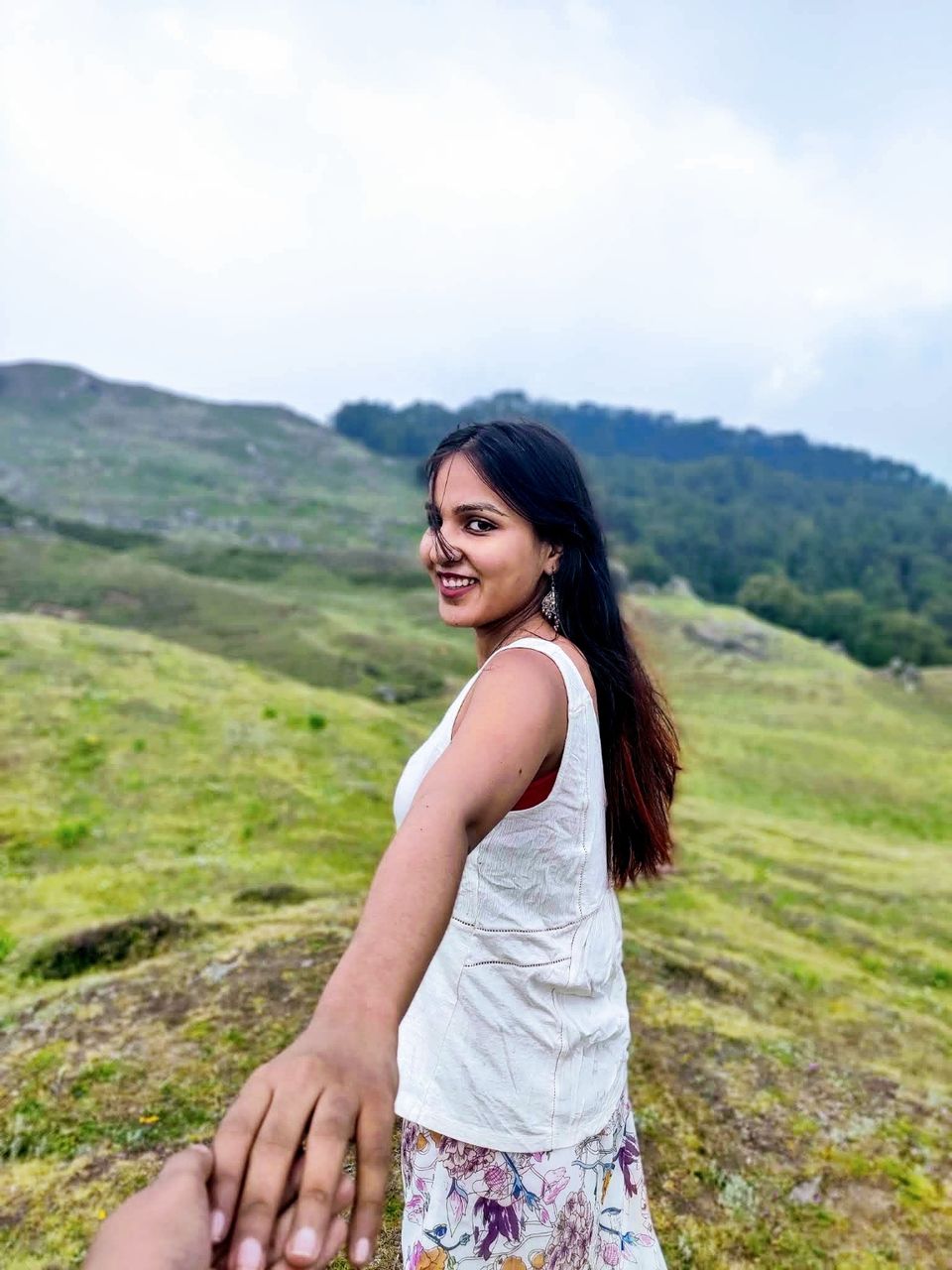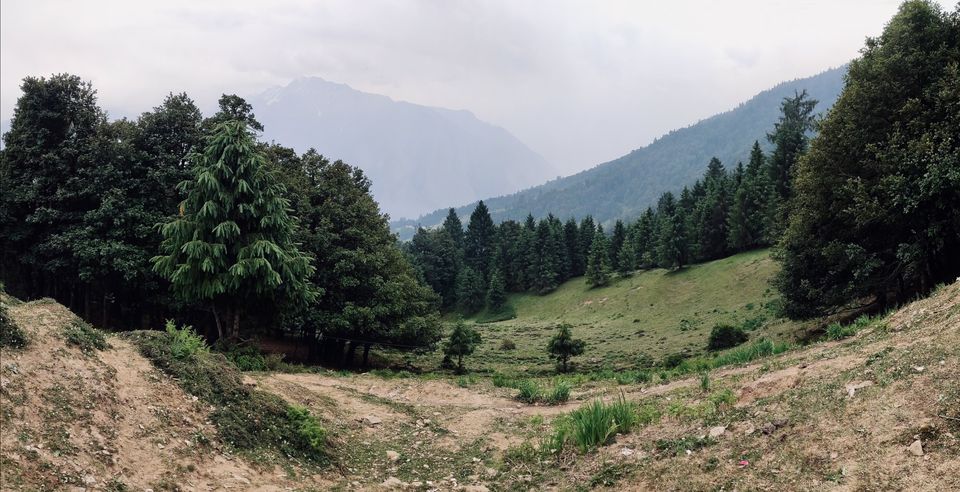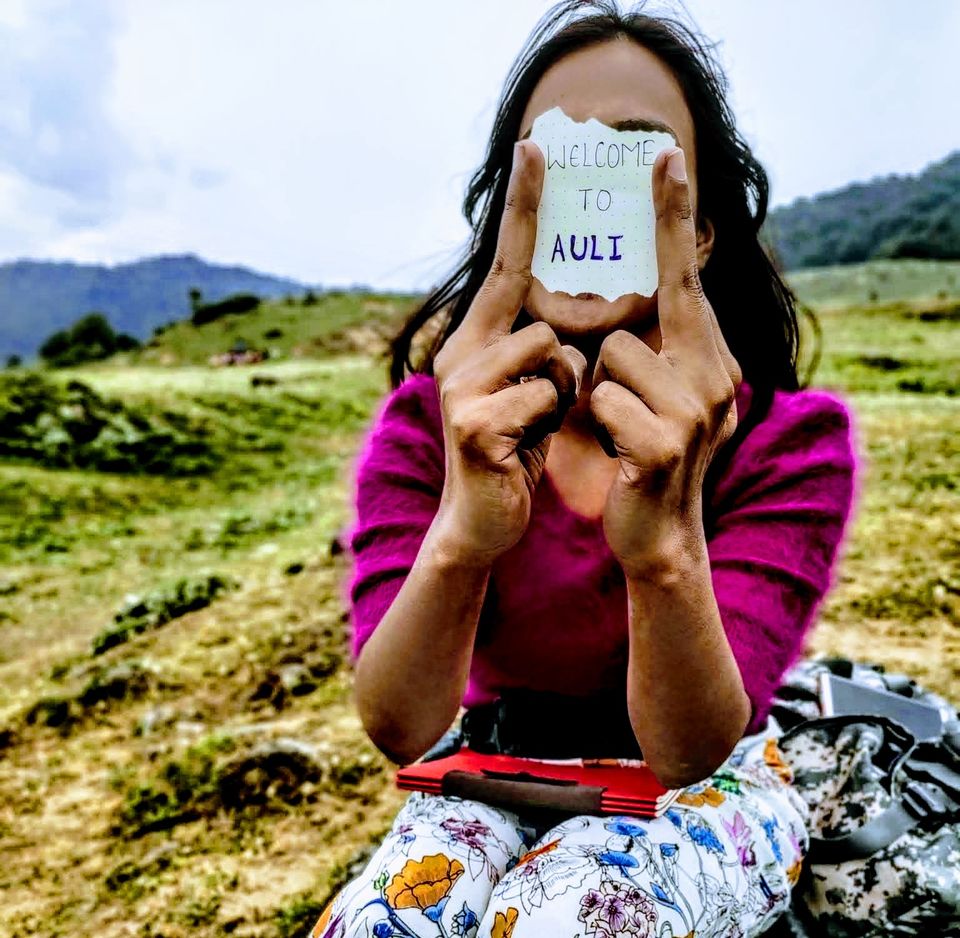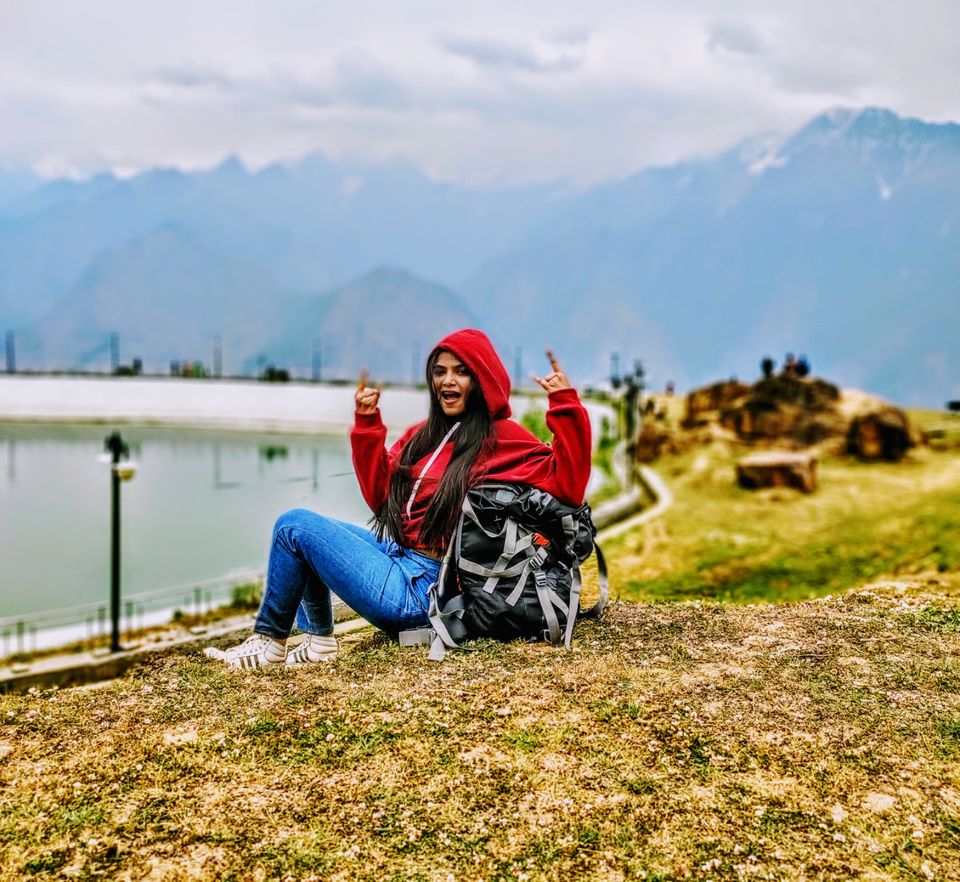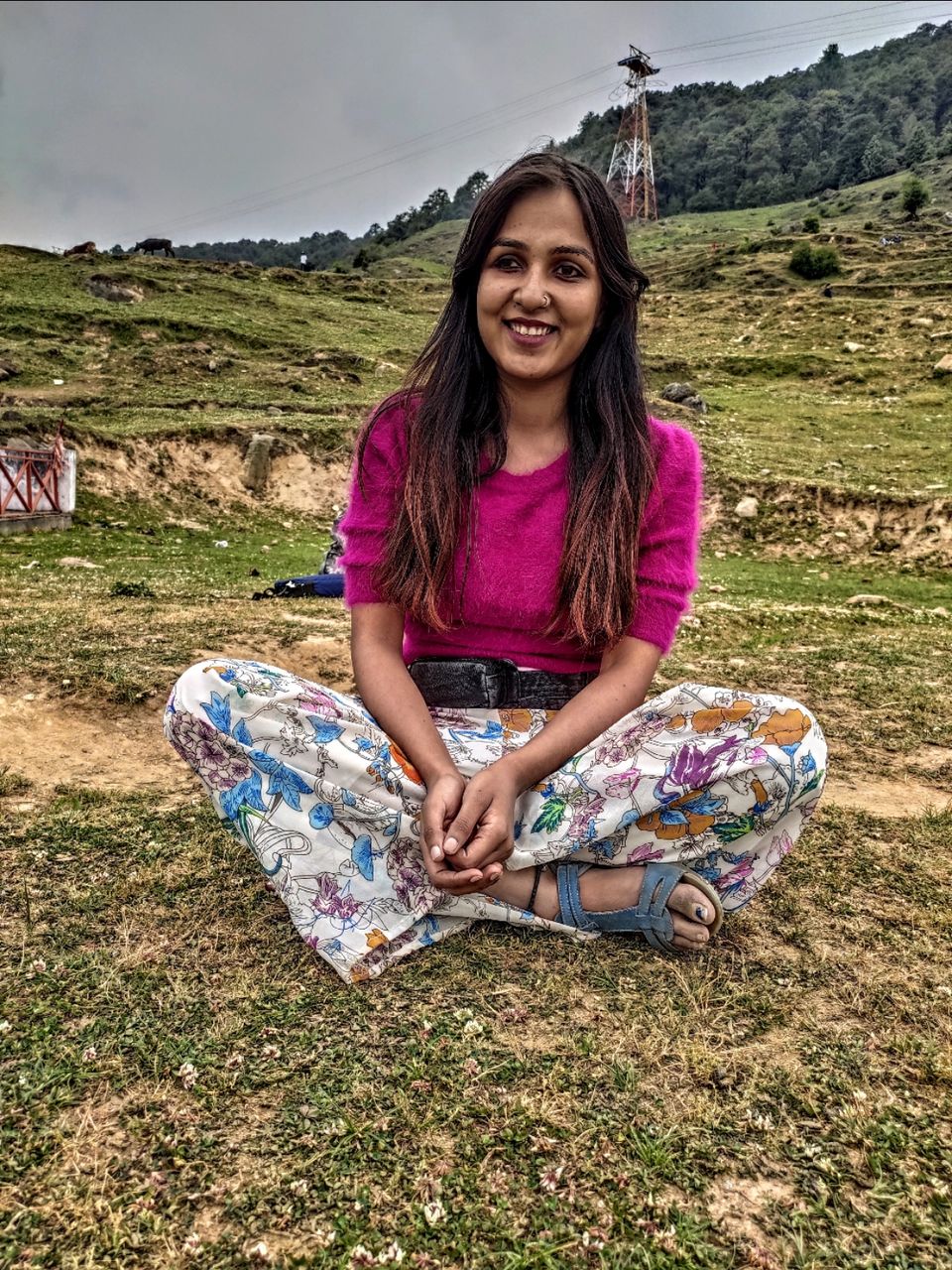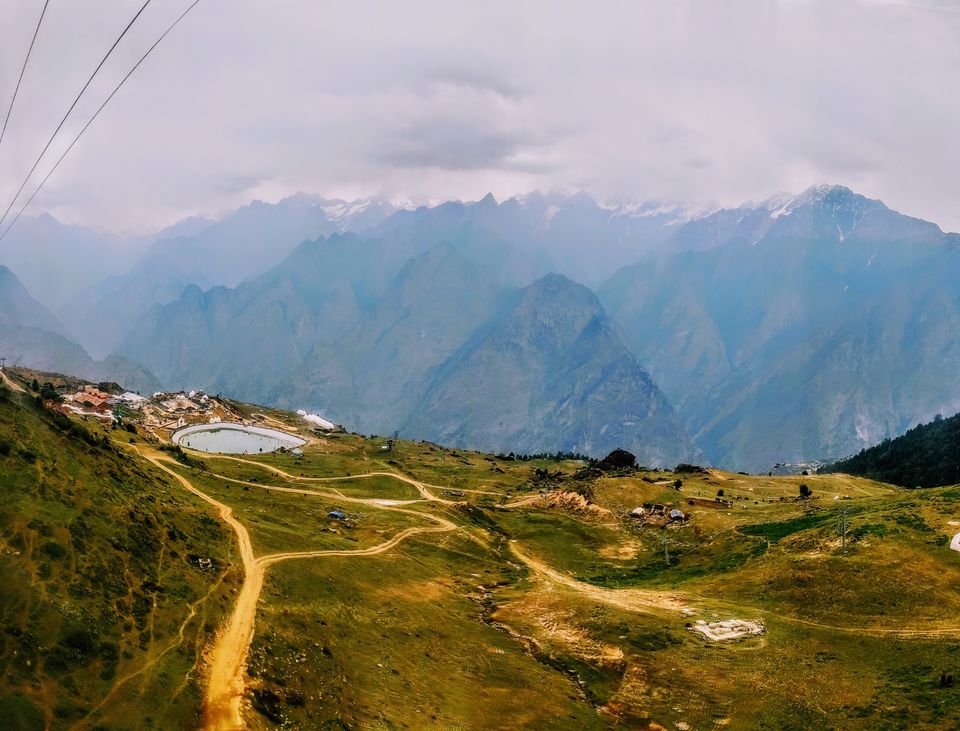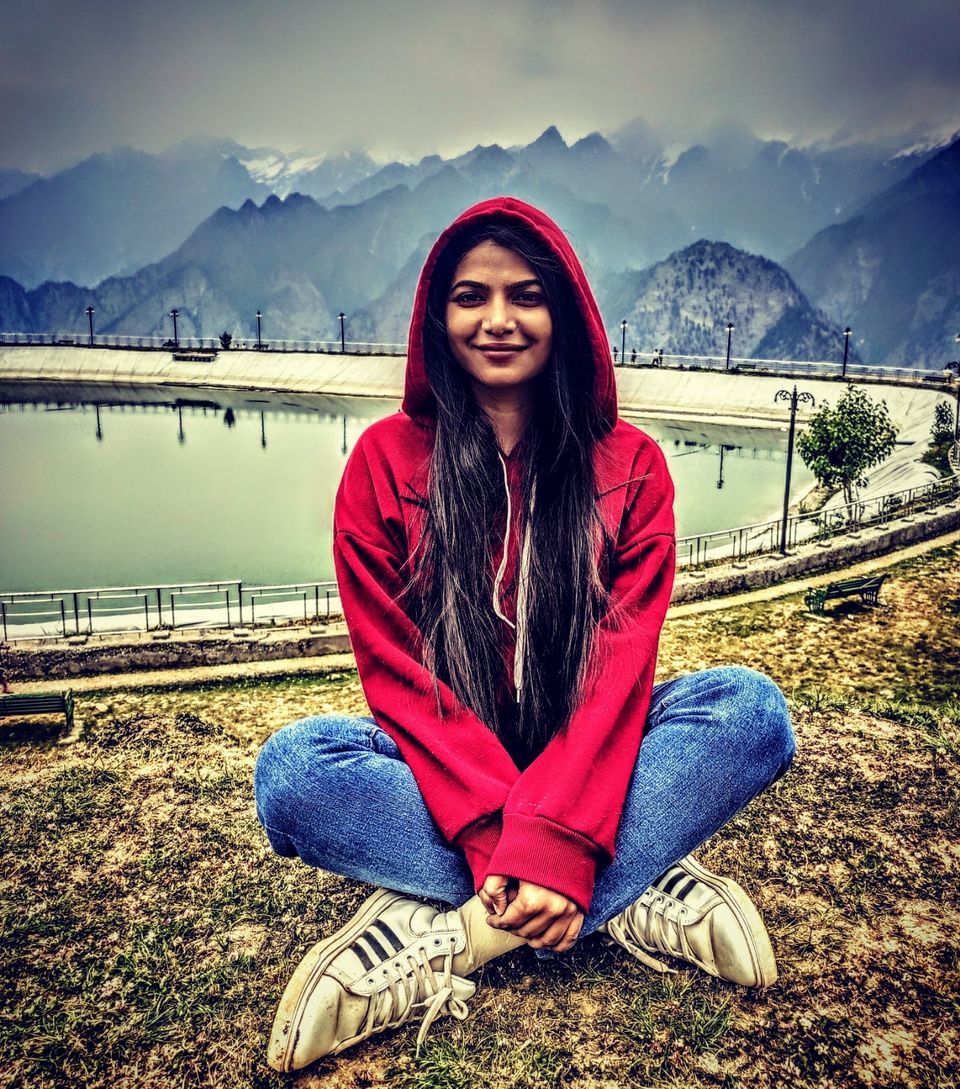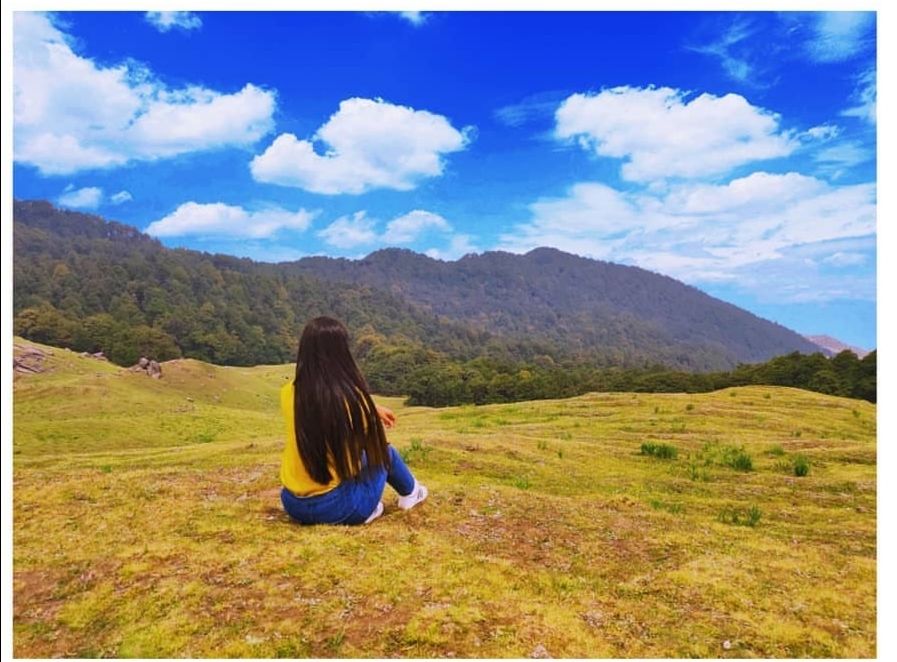 Early morning was full of surprises. Joshimath is connected to Auli by ropeway offering magnificent and majestic Himalayan views. The highest and longest ropeway in Asia after Gulmarg, this cable car covers a distance of 4 kms. This place had been right on our bucket list since time immemorable.
On reaching Auli we were astonished by the serenity of place. We were introduced with gorson bugyal trek which happened to be like 4 kms upwards of Auli . Fortunately there were mules available for us to reach the top. It was a vast meadow with a gradual slope. Mountains were not clearly visible to us because of cloudy weather, having that said, the almost 360 degree view of mountains Nanda Devi range(highest mountain in India) , Shivalik and Trishul took us to heaven.
On returning back to Joshimath we had our lunch and after taking some rest we headed towards Badrinath.
Finally after a few shrills, awe struck moments and taking roads that are not meant to be taken but had to ,we reached Badrinath town where rested for evening and became the part of pooja in the temple.
Badrinath, the shrine dedicated to lord vishnu ! Badrinath is one of the char dhams of India and it has numerous mythical tales associated with it. The place had a rejuvenating air and provided us a spiritual bliss. The pilgrimage stands proud with its rich past along the banks of Alaknanda River , 3133 metres above the sea level , invites more than 10 lacs pilgrims every year from all over the world.. "Queen of Garhwal" Neelkanth Peak, stands with its gigantic height of 6,597 meter and sets a magnificent background to the Badrinath shrine.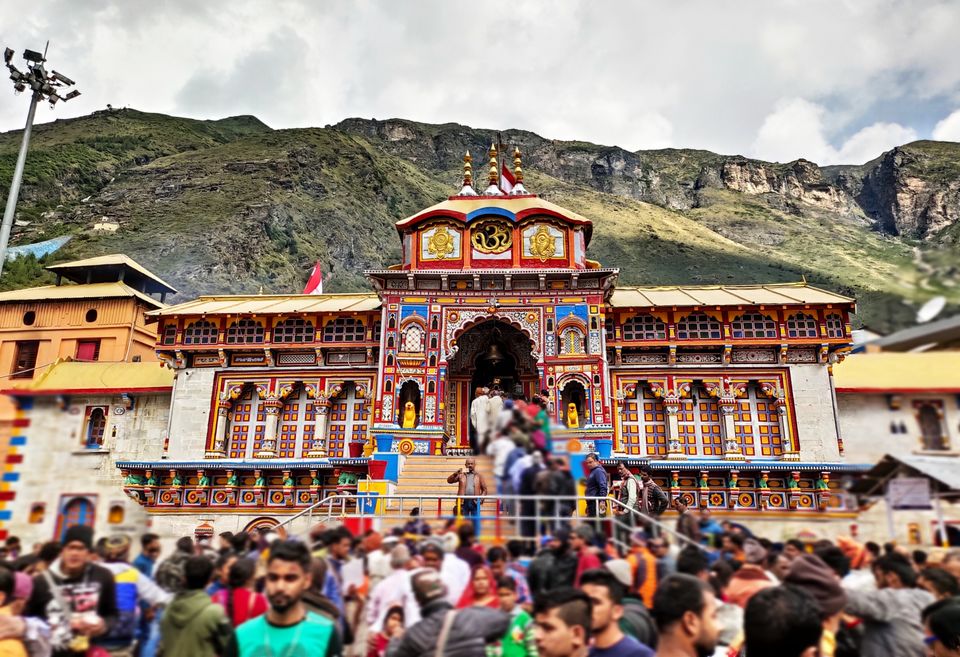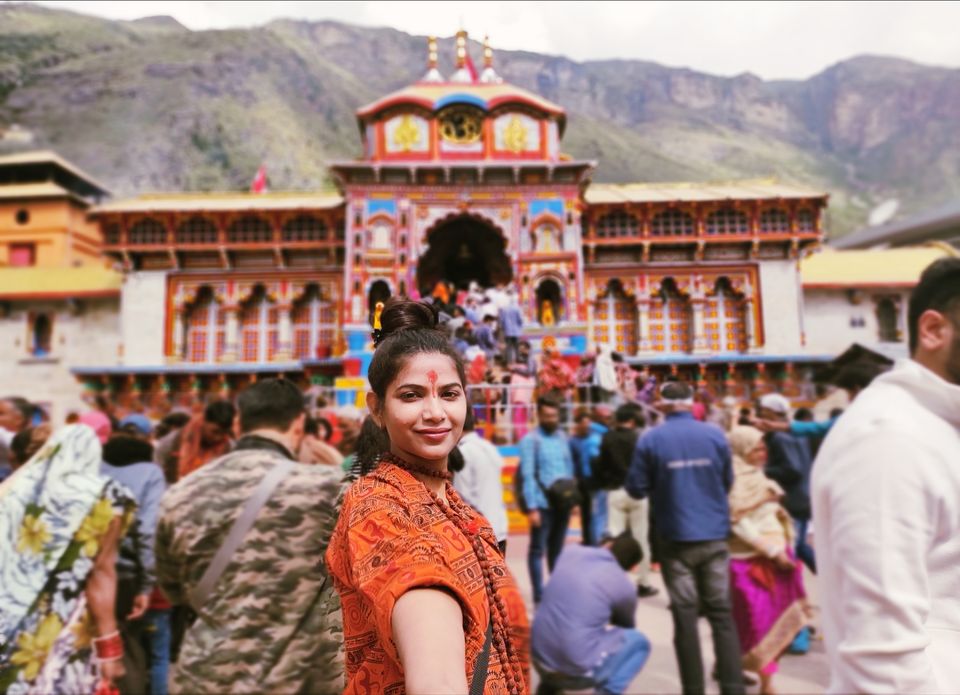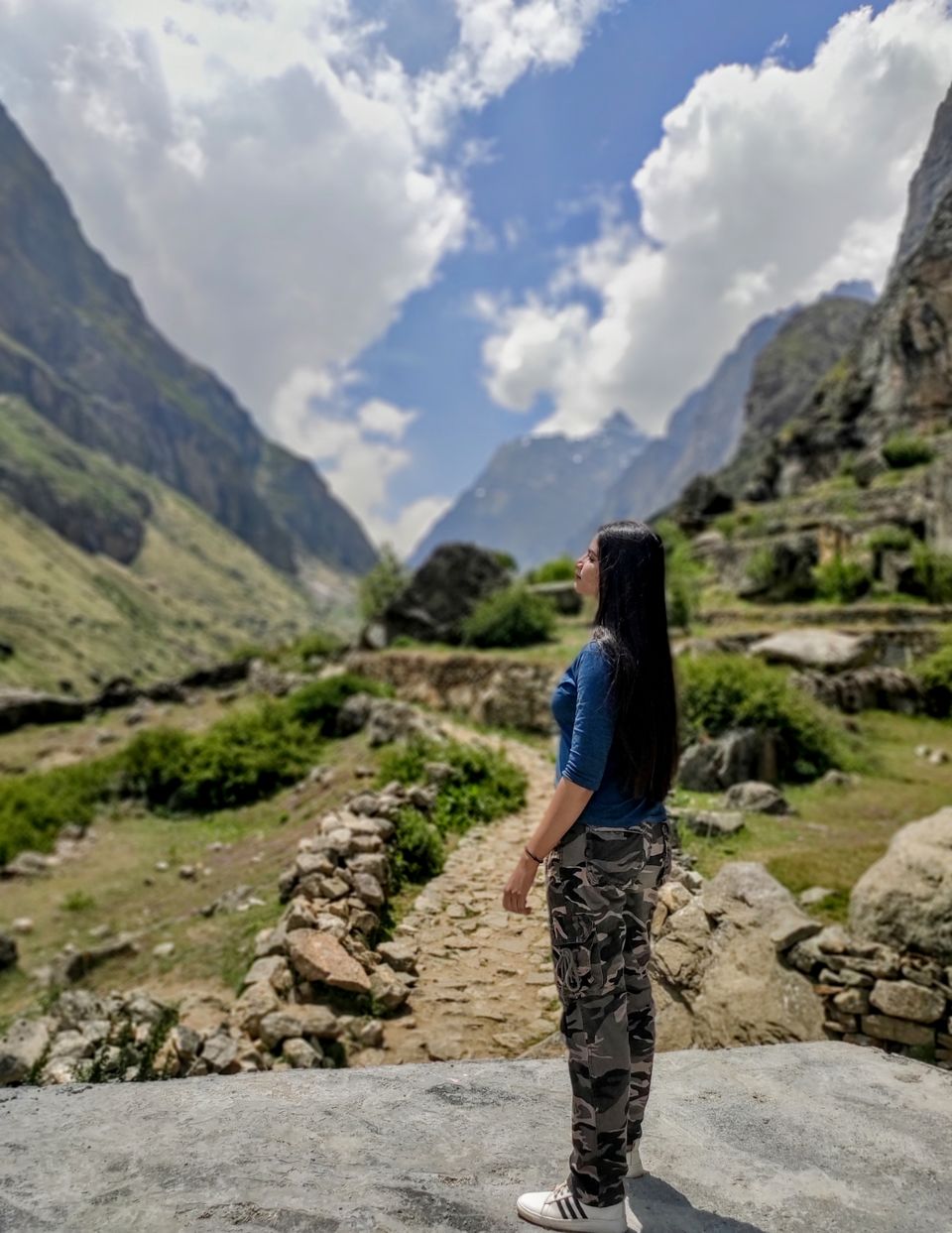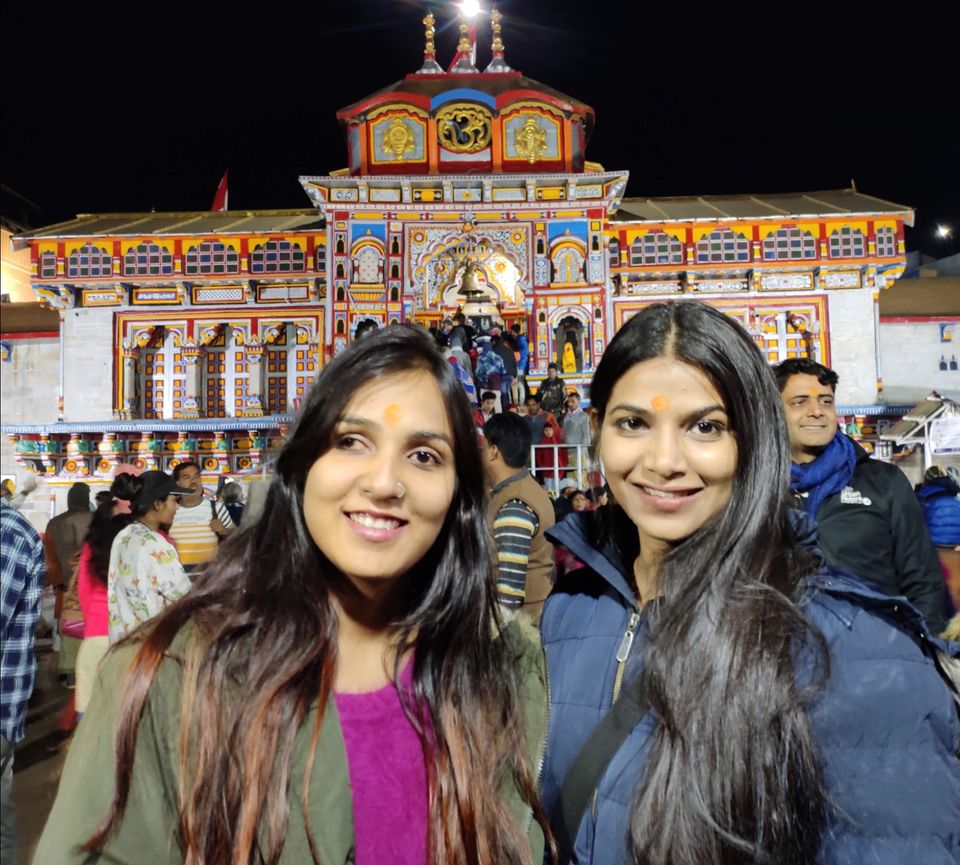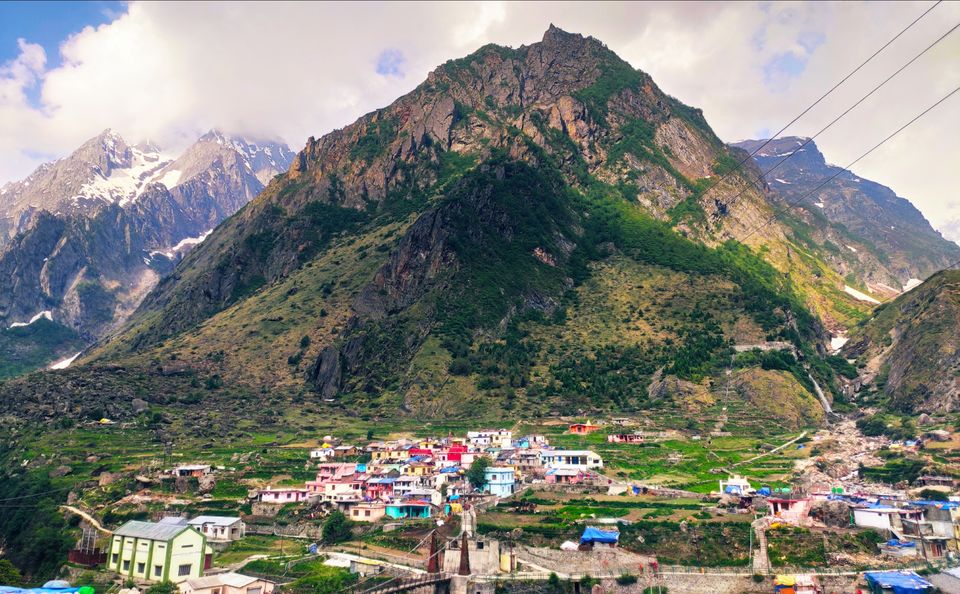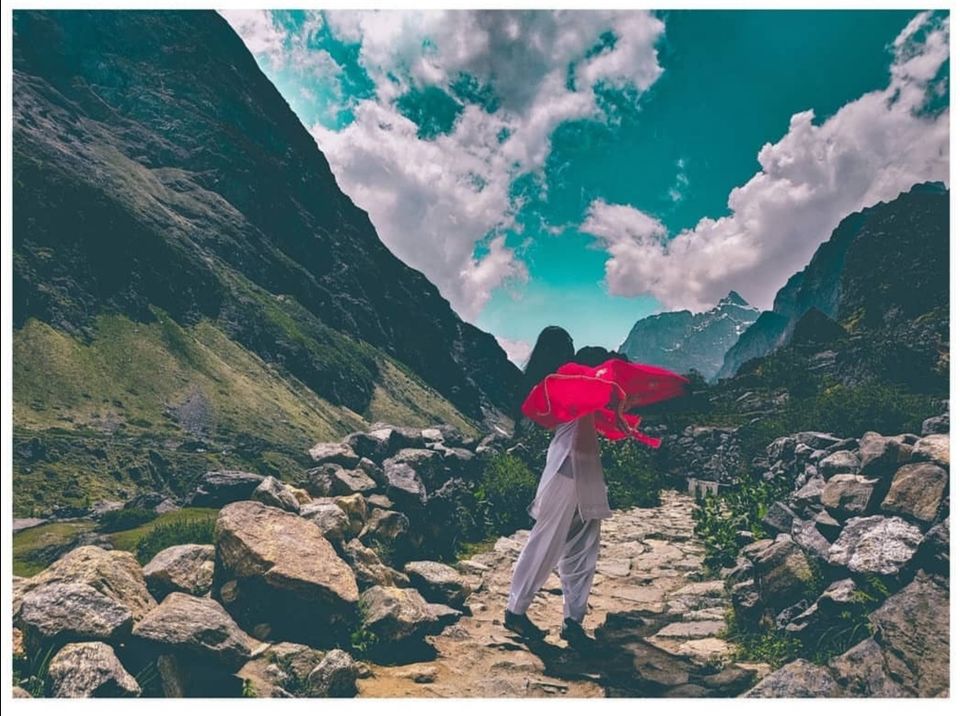 It was 5 am when i started hearing the hustle in the town. We got up ready for the morning Arti and had really good time with locals . Then a 10 mins trek led us to village ' Mana ' which is the last village from the border of India and china. All we could hear was gushing river Saraswati and could see rows of army camps on the either side, everything around us was giving an intimation of how far we had come.
The village introduced us to the divinity in a rather peculiar way. We strolled a little in the streets and found that it was a quaint indian village which was a habitat of people from Bhutia tribe. Locals usually do farming there and maintain livestock by making woollen clothes.We had our breakfast there while absorbing the view of the village and then crossed the Bheem pul that is supposed to be the source of Saraswati river according to locals. Soon after this with nothing in our heads ,we headed towards the Vasudhara falls located at the end of the village. Every step of this trek made me fell in love with nature, the spectacular valley had a well defined trail towards the falls with snow clad Mountains all around us , the tranquility i could feel there was never like before..flock of sheep, alpine meadows, shrub lands, rocky snow capped mountains , nature was showing its immense love towards mother earth. We returned to our homestay where we rested for another night and the next morning we left the place to reach back to Delhi.
This brought an end to our trip with lots of experiences and curiosity to explore more. Although it was a bone breaking journey we loved every bit of it and went against all the odds of the society.
The whole trip brought environmental awareness in me because i observed rise in population of tourists has resulted in overcrowding and is also affecting the environment. Hill stations are terribly exploited by the tourists. Single use of plastics is so common on hills and a major threat to environment because this Plastic pollution leads to a lot of animal suffering. We don't realise how our tiny actions can impact so many people. The world would have been so beautiful if we would have left these green places untouched and undestroyed !