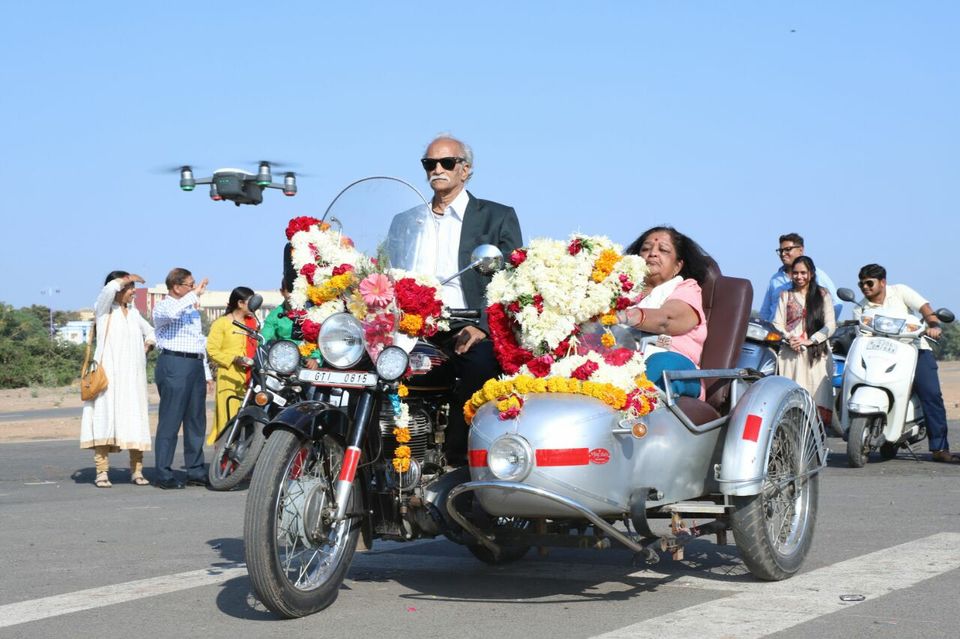 What do you picture about an ideal post retirement life? A stereotypical answer would be leading a sedentary lifestyle at a peaceful place in company of your loved ones. But exceptions and outliers always prop up in every scenario. Mohan uncle & Leela aunty are a classic example of such outliers! At age of 77, they embarked on a journey across the country on a 1974 make Royal Enfield, covering a total of 2000 km over 28 states of our beautiful country. We had a tête-à-tête with this sweet and loving couple, and we are sure reading this will surely give you Travel Goals, Couple Goals & Relationship Goals.
Mohan uncle & Leela aunty, how did you come up with idea of doing a PAN India Road Trip.
"I am a gallivant by heart and I can't stay at home for long" says Mohan uncle. "I did a few solo trips in 2016, which made me more eager to explore new places. I started gathering information on places to visit and laying out a plan on the maps," he added.
A thorough searching panning over a year, they finally started on this voyage of a lifetime.
"I added a side car with my bike so that she can travel comfortably," he further said.
When you have a partner who really understands and cares for you, even the most difficult of times seem like cake walk.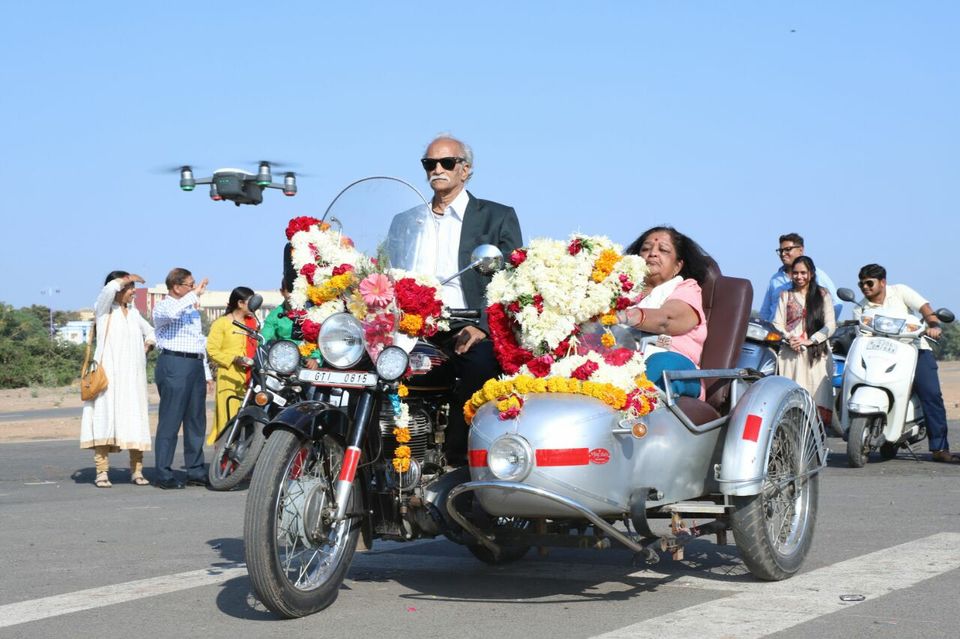 "When we declared our plan, many ruled us out stating you would return after a few hundred kilometers. But thanks to our children and well-wishers, whose rock-solid support didn't let us loose hope and we started off on first stretch of our journey from Vadodara to Varanasi," Leela aunty narrated.
All it needs is passion that keeps you going.
Would you please elaborate and share your experience on the journey
"We started from Vadodara towards Varanasi via Madhya Pradesh. While in Chitrakoot, unfortunately, Leela slipped and fractured her leg. This delayed our expedition by 15 days during which we were advised to return home" Mohan uncle says. "But she is one tough soul. She insisted that we keep going towards our destination," he further added.
They say, your attitude defines your character. We have no doubts on the character and will of Mr. & Mrs. Chauhan, who against all odds didn't deter from their path and carried on with amazing zeal and enthusiasm.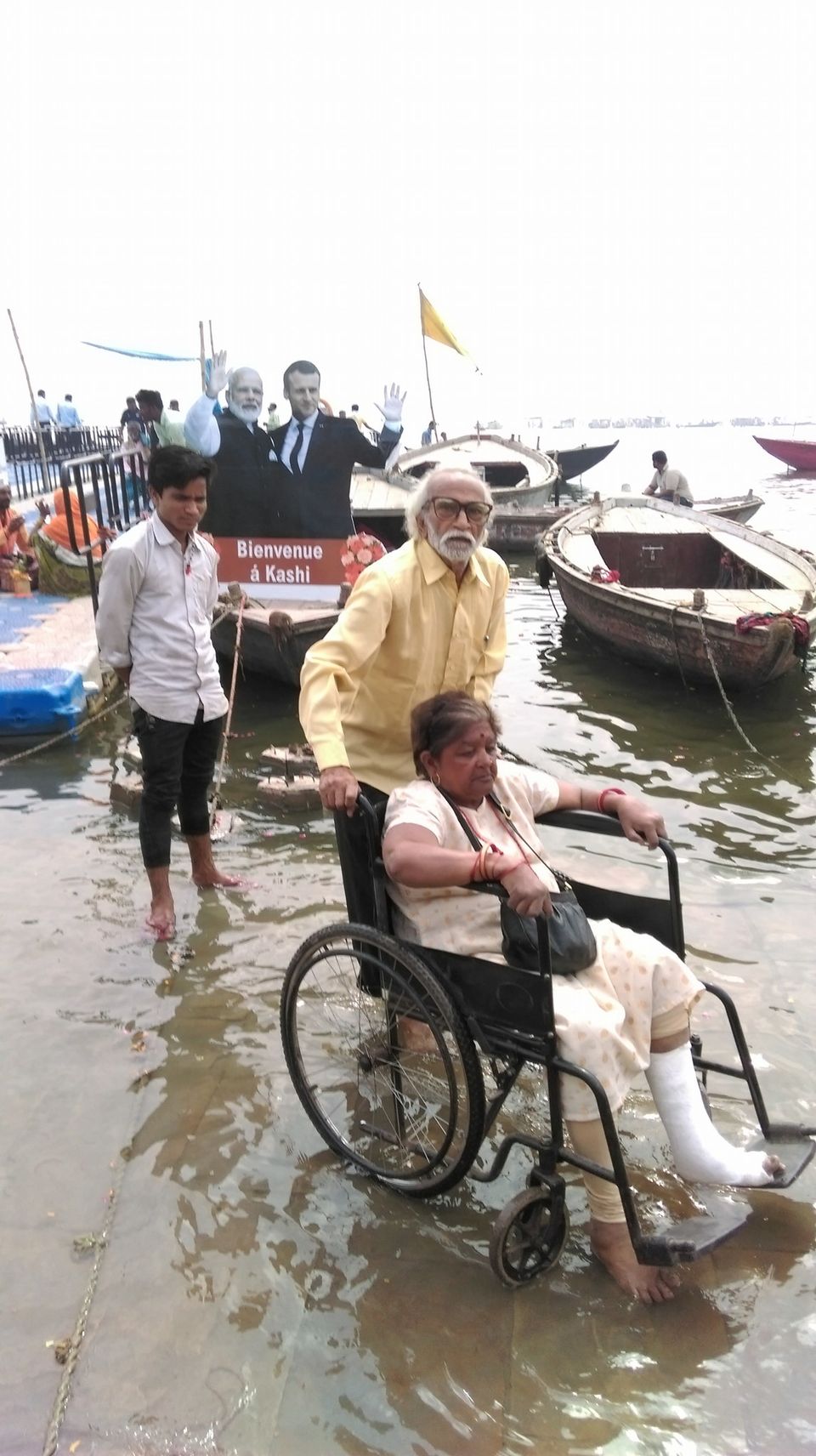 "Delayed but not deterred, we continued on our way travelling through Bihar, Jharkhand, West Bengal, Assam and all the way up to Meghalaya. On the way, we try to spread awareness about social stigmas and climate change in the remote parts of the country. We believe a little effort from your end always helps in the betterment of the society," Leela aunty continues on her travel experience.

What are the reactions of people when they see you travel?
"We have always been received with open arms and broad smiles wherever we go. Indians are very warm and hospitable. It is great to be hosted by such amazing people and knowing about their life and stories while sharing food with them" Mohan uncle very proudly says.
We definitely are proud of our country and its people in that aspect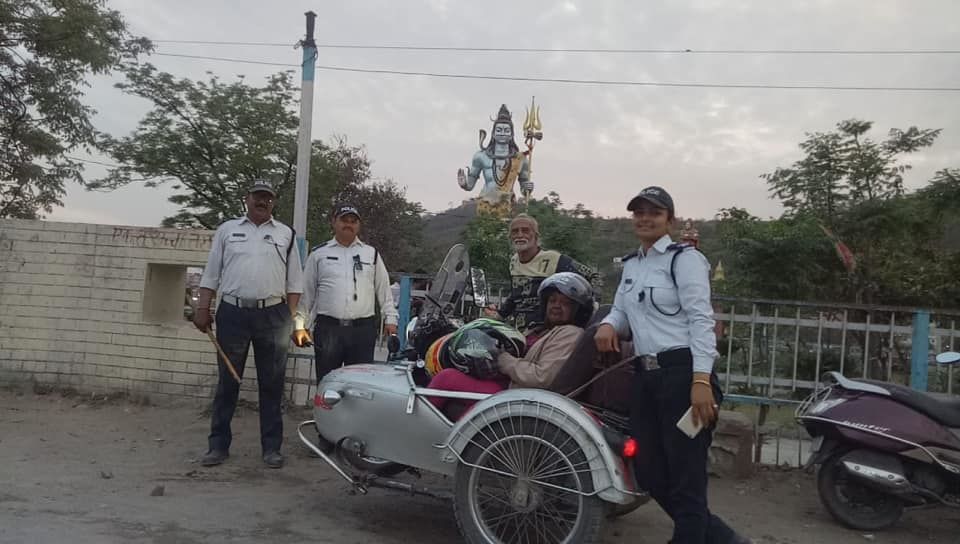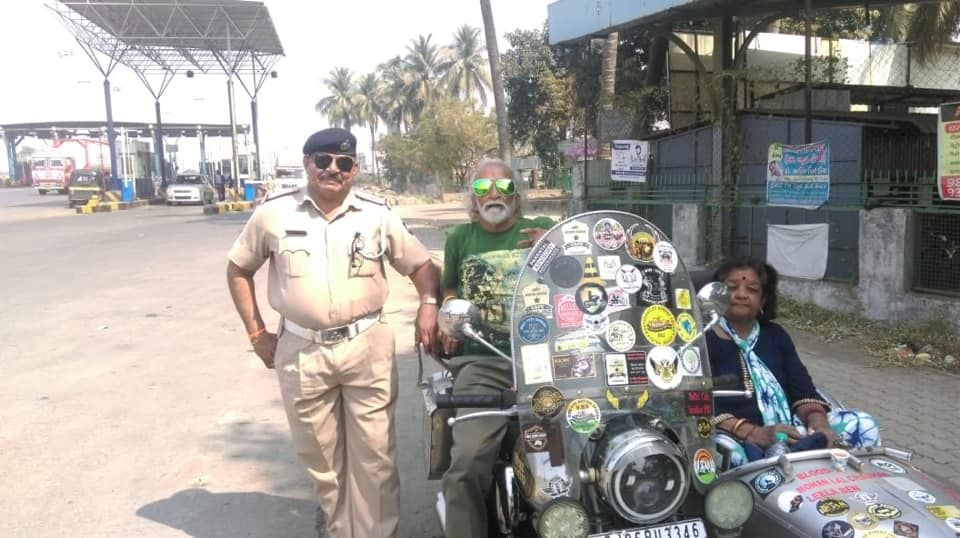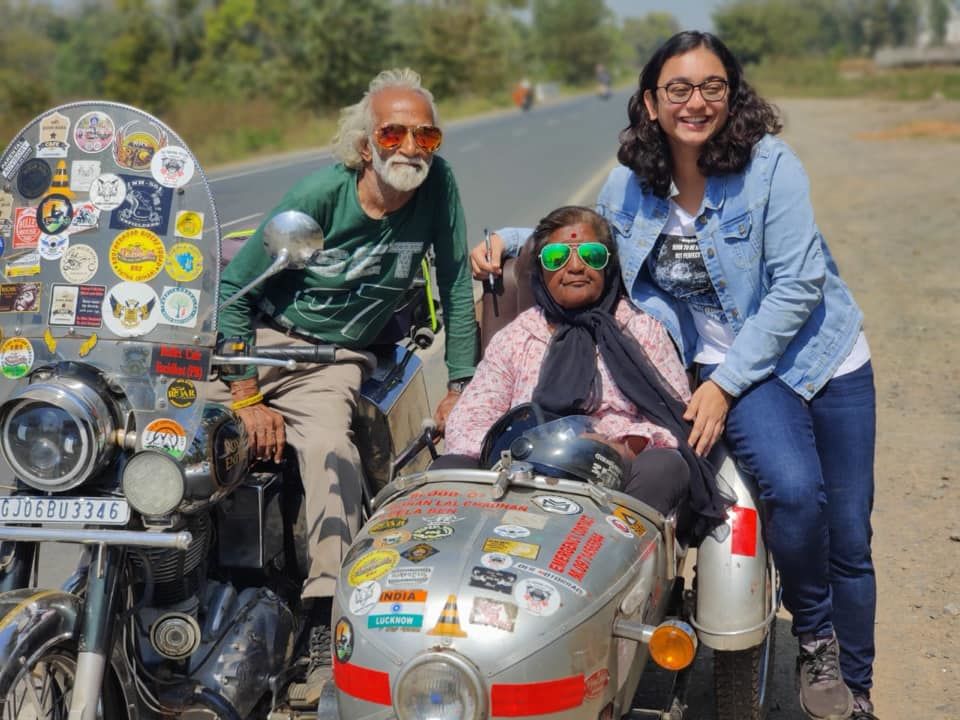 While passion and interest is a key factor, your body should also be able to cope with that passion that burns inside you.
What is the secret of your fitness?
"Simple and balanced meal is the only answer to your question" uncle and aunty collectively said.
"When you keep your food habits in check, your body gets the nutrition it requires and keeps on running with minimum maintenance" Mohan uncle further added.
"I do not smoke or drink alcohol. My ideal diet is Khichdi and Buttermilk. Even when on our trip, we ensure we get a good meal and very rarely consume oily and junk food" he adds.

Just as the condition of his vintage Royal Enfield, Mohan uncle keeps a good check on his health and he takes great pride in the same.
At an age where they could have taken care of comfort while travelling, instead they opted to travel across country on rugged old motorcycle. This shows the dedication and the love this elderly couple has for travel.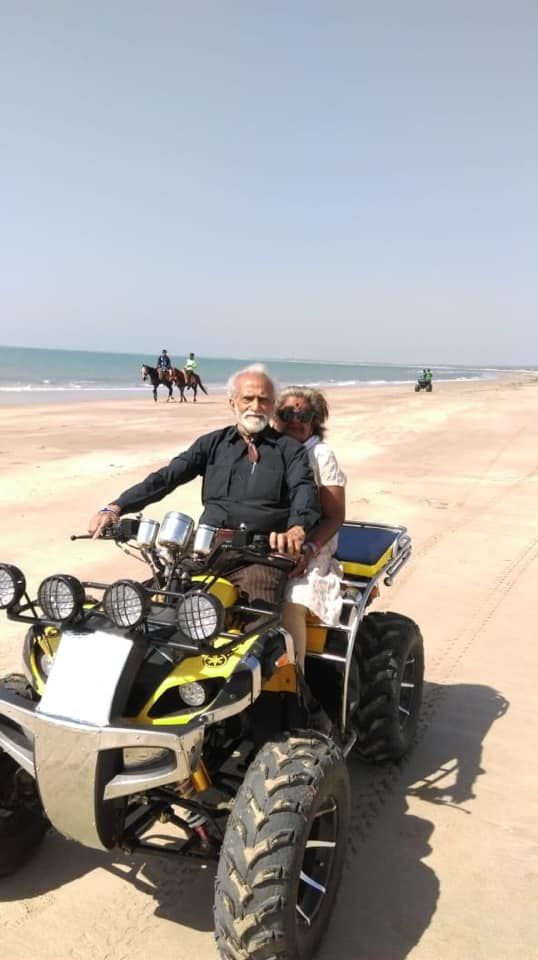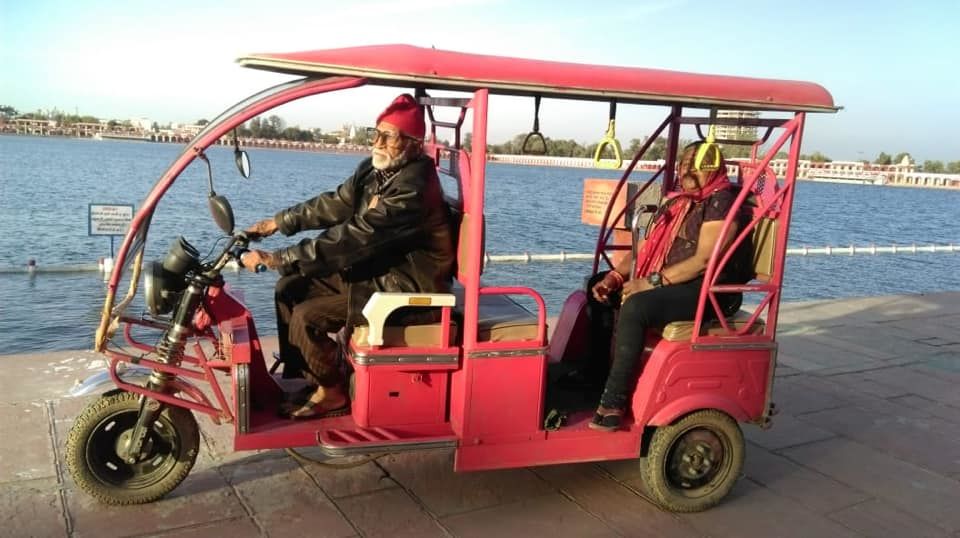 An amazing saga of love and commitment towards each other and for travel, Mohan uncle and Leela aunty showcase that age is merely a number and nothing can bog you down from doing what you love the most.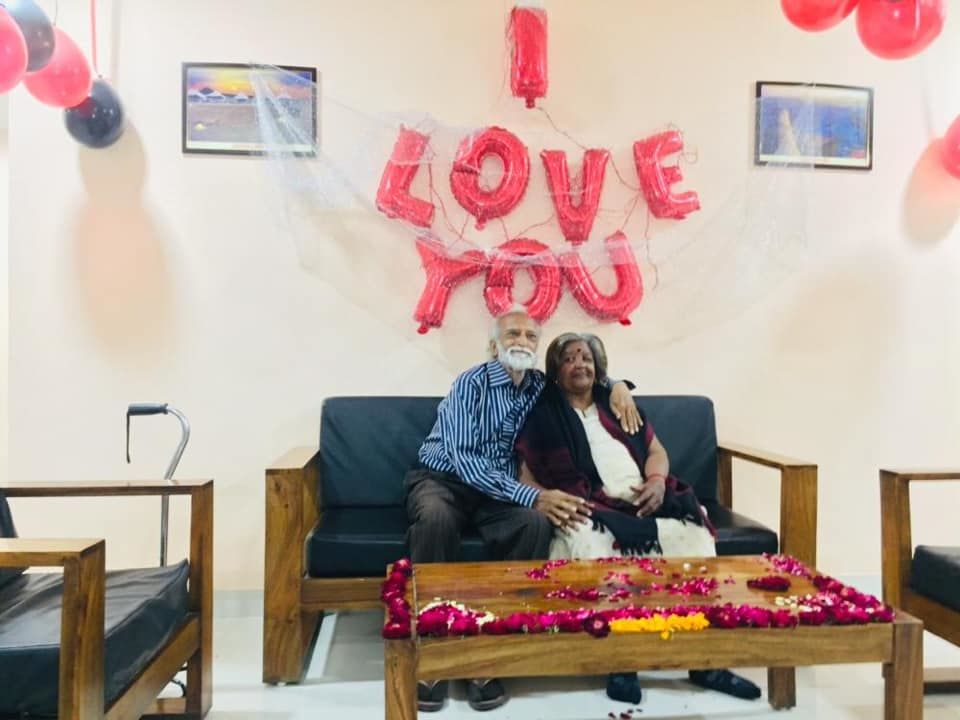 Do you also have someone with whom you would love to travel for the rest of your lives? Tag them and let your special one know about your love on this Valentine's Day!
Earn credits and travel for free with Tripoto's weekend getaways, hotel stays and vacation packages!
Get travel inspiration from us daily! Save our number and send a Whatsapp message on 9599147110 to begin!