As soon as any long weekend approaches, most of us start formulating our plans of spending it with our friends or family, start exploring possible options where we can drive and form whatsapp groups. But most of the time it gets cancelled by some or the other reason. Similarly on Gandhi Jayanti long weekend we thought of going somewhere and after so much thought we decided Nainital as our final destination.
You can read about my other travel stories here.
We started our trip on a Saturday early morning and left Delhi around 4 AM. To our expectation most of the Delhi folks were having the same plans, hence all the hustle- bustle was clearly visible even in the early morning.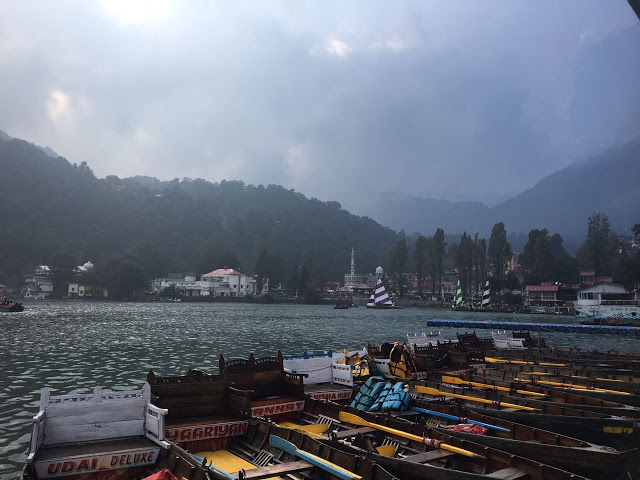 The stay Since it was a long weekend, most of the hotels were already booked but we managed to book a home-stay through airbnb which was probably the best stays I ever had on the hills. Situated on a hilltop P's Home-stay has around 7-8 independent inter connected room with a beautiful view of Naini-lake. It is managed by an old couple who try hard to make your stay as memorable by providing everything you might need in return of 5-10 min chat with the aunt. Once you have a great tuning with her, you won't have to worry about the delicious breakfast and the morning tea.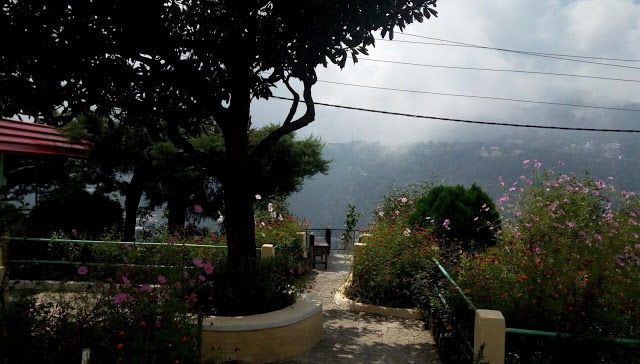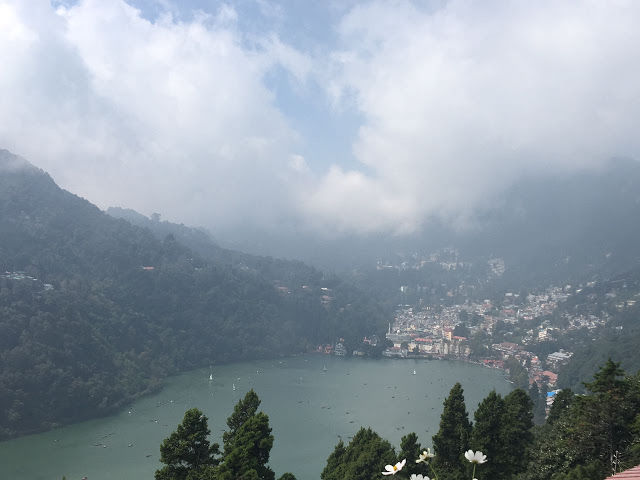 Since we had just one day left we decided to leave our home-stay early after breakfast and headed towards Ramgarh. Ramgarh is a village located around 25kms from Nainital. It doesn't has much to look for apart from few local shops but the road trip and the scenic Himalayan view is incomparable. Thus instead of stopping we headed towards Mukhteshwar which is famous for Shiva temple.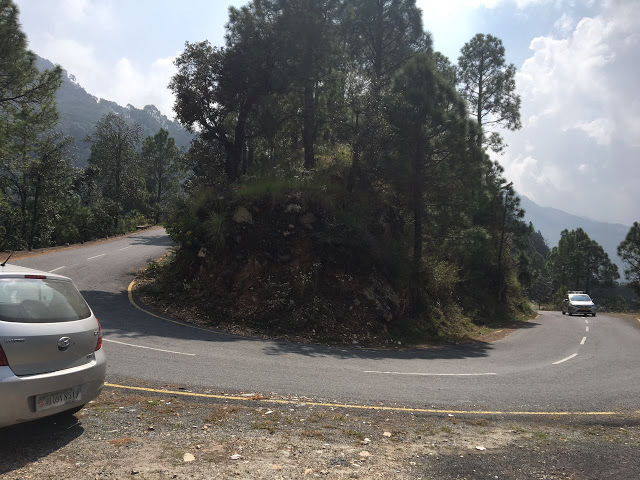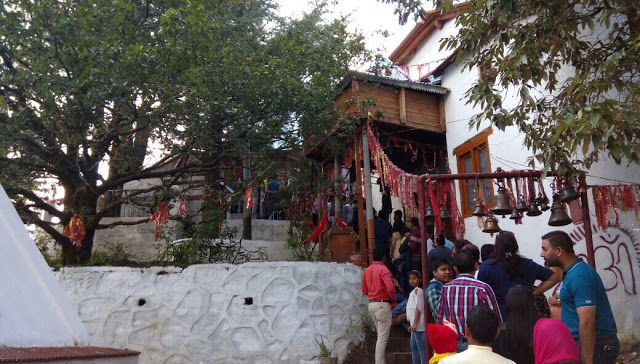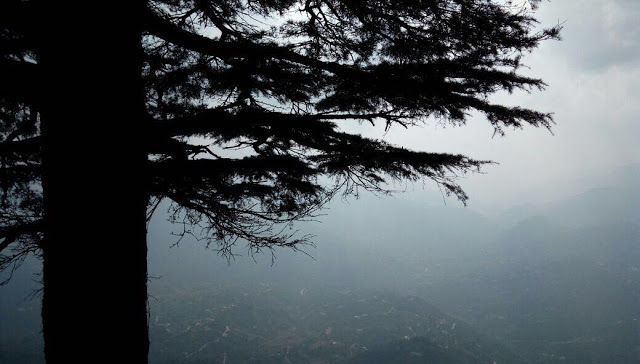 Road to Nainital is amazing apart from 50km stretch between Delhi and Hapur, which is under construction. There are many ways to reach Nainital but we decided to take the Bajpur route which passes through outs-curds of dense Jim Corbett National park. We entered Nainital around 11:30 AM where a policemen welcomed by making us take a longer route and a lot of detours and risking our life by driving on narrow hilly roads.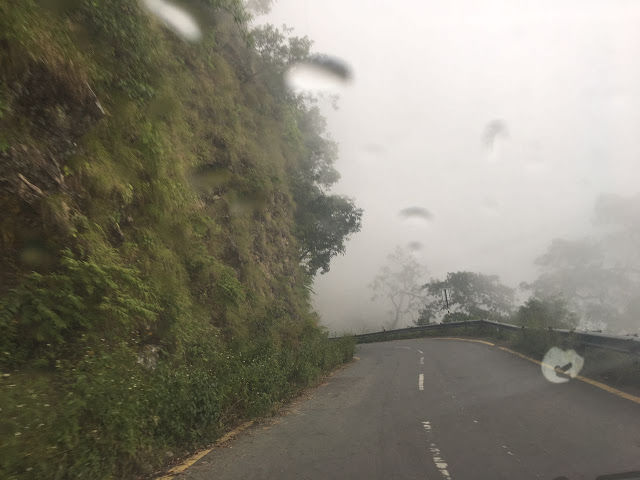 The first day was mostly at leisure and since it was Dusshera, most of the locals were out in the market and mall road. Nainital celebrates this day with a lot of enthusiasm by organizing rath yatra which passes through the mall road. Locals are dressed in various characters of Ramayana cheering Lord Rama's victory over evil.
The whole town was so energetic and colorful, we decided to skip the local tourist spots such as the cave garden, zoo and hill view and instead spent time taking a ferry in the lake and witnessing Dusshera celebration. The best part was the fire cracker show which lasted for more than 1 hour. It was beautifully synchronized and organized and was comparable to any of the famous city's new year fir cracker celebration all over the world.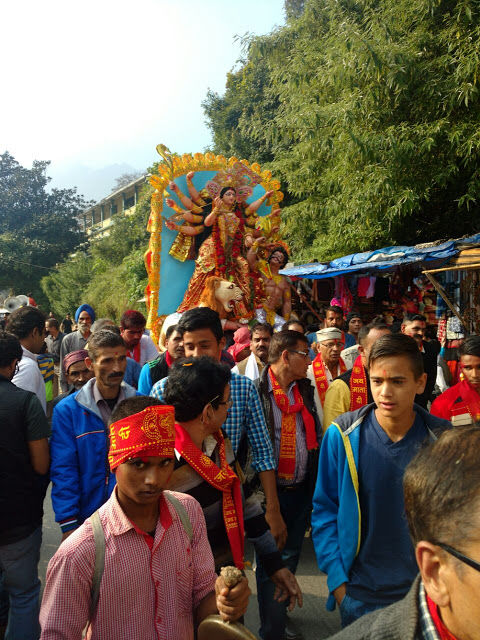 Locals are really helpful and our helmsman made us realize that how much they enjoy their work and try hard to make tourist's experience as nostalgic as they can. He gave us a full ride in the lake in his "Shikara" which was apparently named after his girlfriend, along with some life gyan which was really enriching.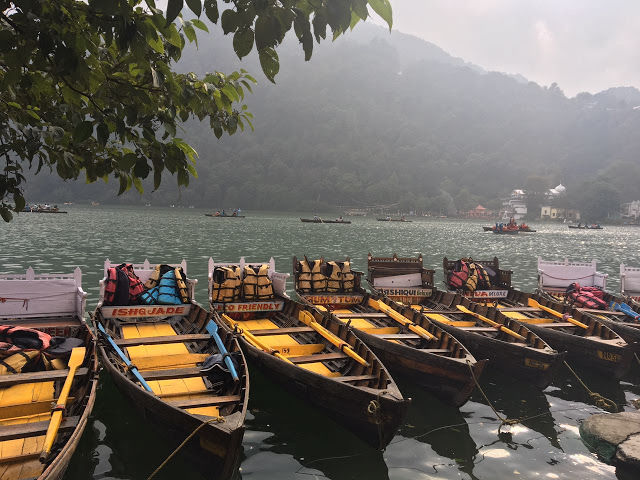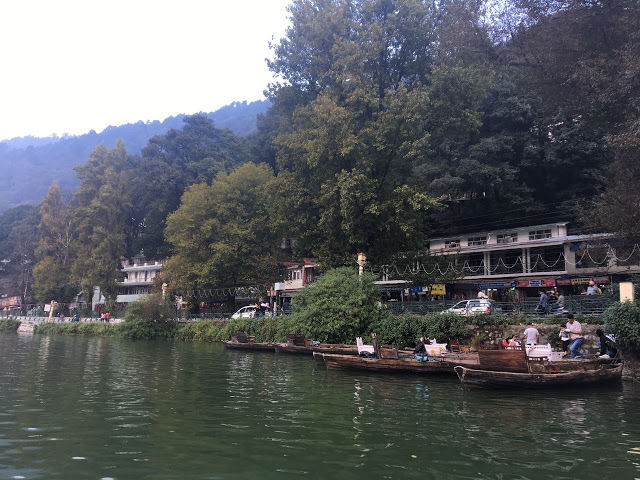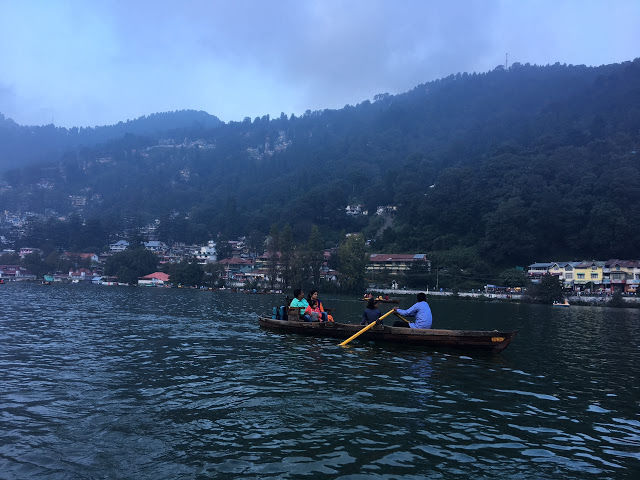 At just 500 metres from Mukhteshwar temple lies a Inspection bungalow which most if the people are not aware of, and yes thanks to one of my friend we were able to visit that. The Bungalow is situated probably at the one of the best location with a huge lawn in front and an amazing view of Nanda devi hill range. Also it serves awesome food which is a must have along with the view.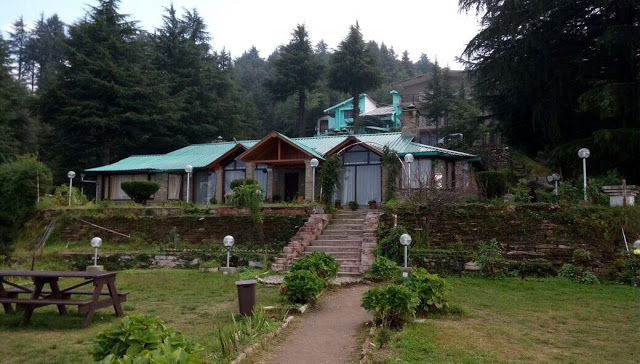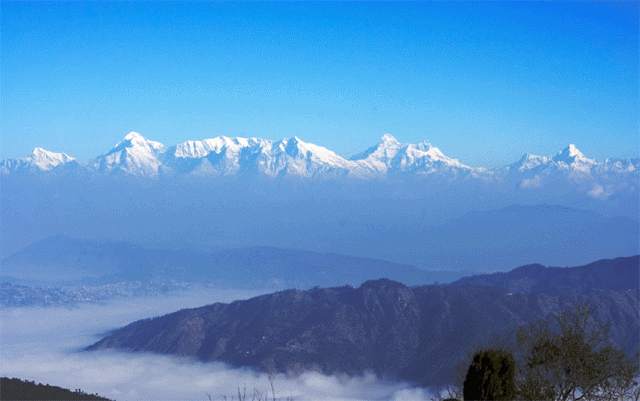 Towards Bhimtal We left Mukhteshwar around 3:30 PM and drove as rashly as we could to reach one of the best cafes known as Cafe by the lakes. But in-spite of all the rush by the time we were there it was already closed.
Other cafes:
i hearts-: its famous for shakes, pancakes, pastries. But this also went out of stock by the time we entered.
Bird-Sound Cafe: This was finally the one which was open and had some food to offer. Food wasn't that good but its a worth try as it offers a big lawn and is located amidst the hills. The owner was very interactive too and gave us a guitar to play in return for good review on tripadvisor.
Haunted Return By the time we decided to head back to our home-stay it was already 9 PM. We covered almost 20 km of dark stretch with almost no human presence and zoological signboard welcoming us with a picture of Leopard every 500 Meters. And thanks to one of my friend who was resembling like a werewolf whenever a car was approaching from the opposite side with a high beam.
After a lot adventure of our car stopping the hilly inclination to my friends leaving me among dogs on a solitary roads, we somehow managed to reach our home around 11 with a breezer in one hand and a bacardi in another.
All in all the trip was a lot of fun with near death experiences.
Best part
The best part were these two made it adventures and memorable, be it discussions, office bitching during the late night drinks, giving near death experience by driving rashly, from their song collections to finishing my food, since I am never able to eat much.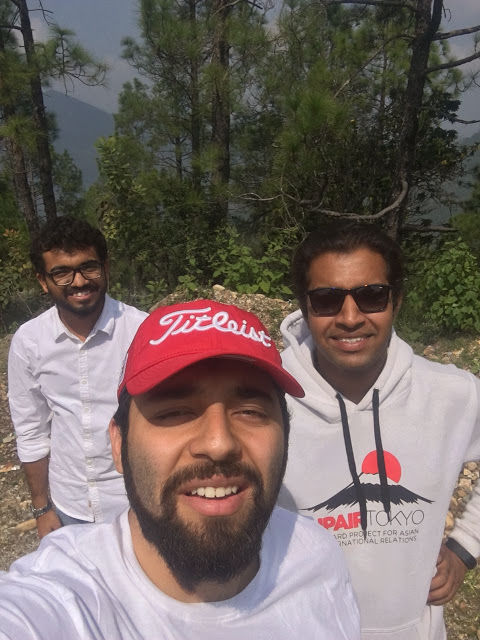 Frequent Searches Leading To This Page:-
Nainital Honeymoon Package Price, Top Nainital Tour Package For Family, Top Nainital Tour Packages For Family, Top Nainital Tour Package For Couple From Delhi, Top Weekend Getaways From Nainital, Top Weekend Getaway From Nainital, Nainital Tour Package